A Local's Guide To Byron Bay
If you don't yet adore Byron Bay, one thing is for sure: you soon will. A trip to this magical Australian coastal town could be just the thing if you're into reinvigoration, exploration and relaxation. Byron Bay is a gem on the northern coast of New South Wales; it is a dreamy, sun-soaked town flanked by various natural wonders and blessed with an awe-inspiring sunrise and sunset each day.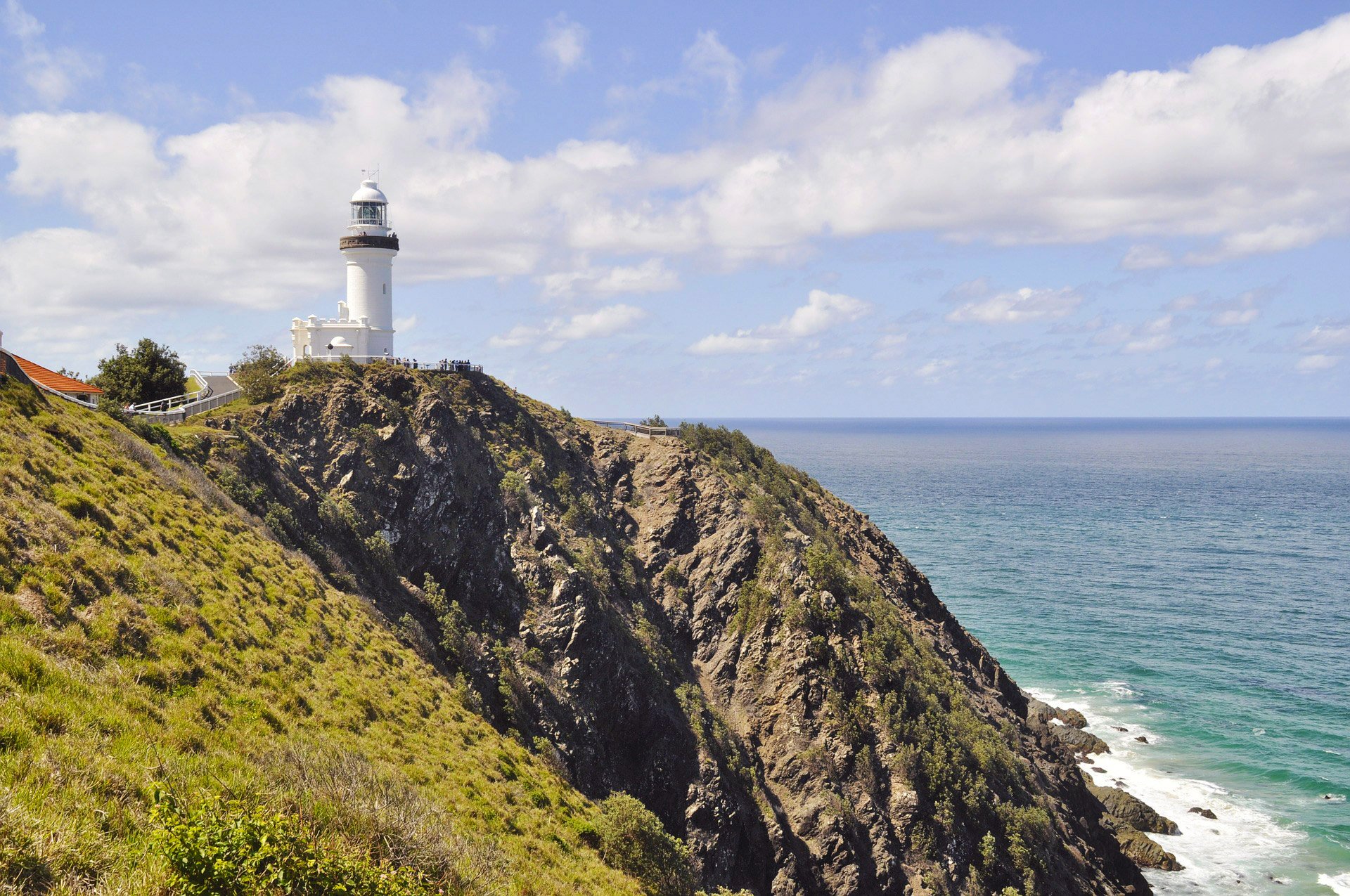 Byron Bay is famous for its vibes, and a popular tourist spot due to its scenic views, so it can be quite a busy place! But despite this, it oozes 'chill' because pretty much everyone is there to enjoy themselves at a relaxed pace. There is a big alternative scene here, so whether you're after top quality vegan cuisine or a psychic reading, Byron has you covered!
Here you'll mingle with sporty types, hippies, partygoers, travellers, healers, artists and foodies. The diversity you'll experience here is bound to leave a pleasant and lasting impression.
We've got a few recommendations that should help you make the most of your Byron Bay trip:
Unmissable activities in Byron Bay
Sunbathe on the world-class beaches
Home to world-class beaches, these are one of the major drawcards for visitors. The shining golden sands and seas teeming with surfers tend to evoke sheer exhilaration. Byron is home to plenty of beautiful sea creatures, so you can expect to see turtles, dolphins and humpback whales, and if you go surfing, exotic fish and coral made up of all the colours of the rainbow.
If you're a beach lover, check out The Pass (a beautiful break at the end of Clarkes Beach), or some of the concealed oases at Broken Head. 'Cosy Corner' at Tallow Beach will give you respite on a windy day; then there is Whites Beach, Brays Beach and Kings Beach, which are all phenomenal too.
Explore the hinterland, rainforests, mountains and waterfalls
Next up are the World Heritage rainforests, in which you could lose yourself for days, breathing in the fresh air and feel refreshed amongst the vibrant landscape. Hike a mountain or explore the epic hinterland areas for an unforgettable nature experience.
The waterfalls shouldn't be missed either. Locals love Minyon Falls (in the Nightcap Range national park) and Whian Whian Falls, which is hidden within dense rainforest. You'll see freefalling water and the green vines hanging over tranquil pools, but beware the temperatures, they'll have your teeth chattering!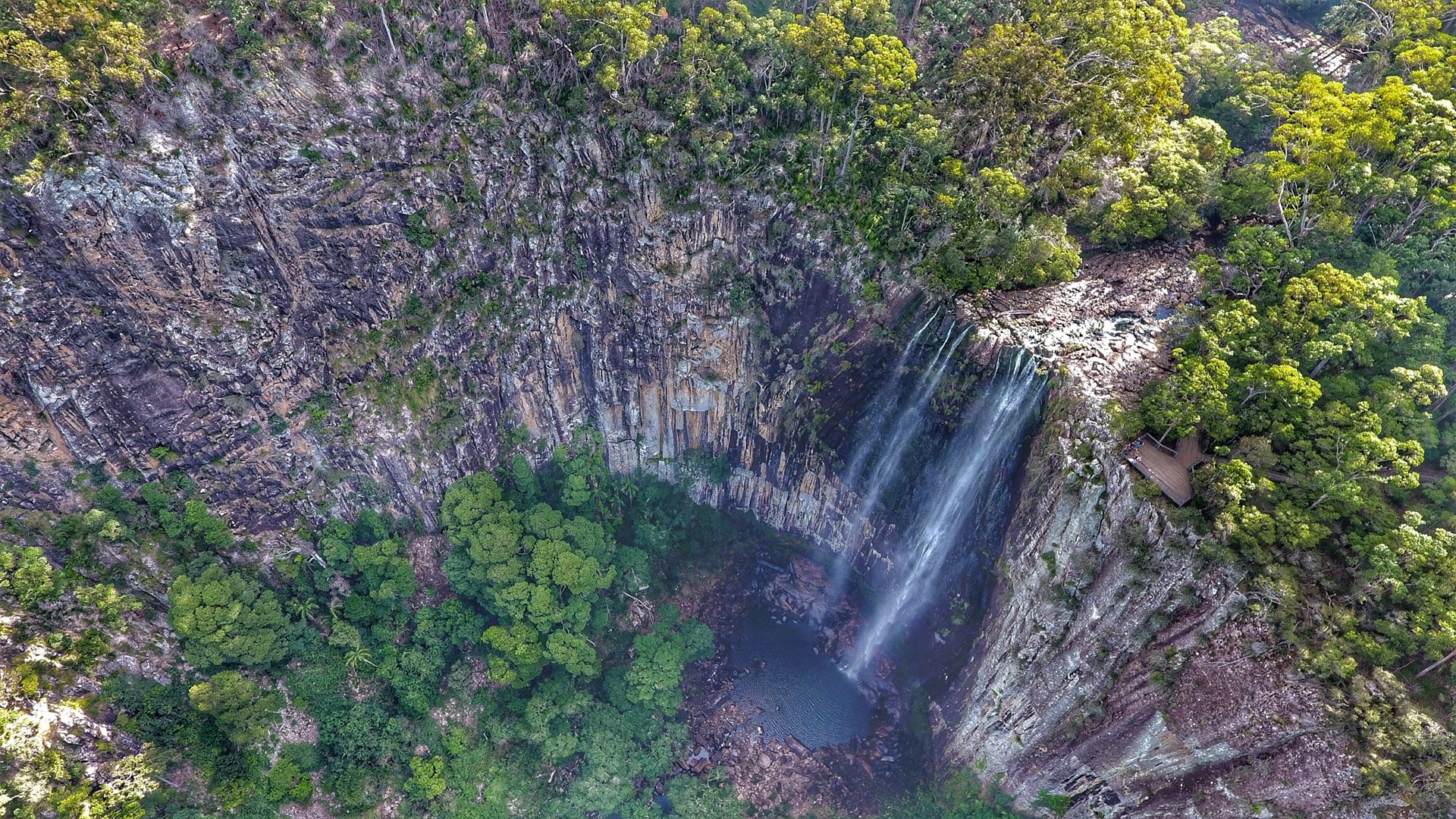 Ride the Byron Bay Train and visit the Arts & Industrial Estate
Byron Bay's train tracks may have been abandoned a long time back, but they've been recycled Byron Bay style, so now you can ride a vintage solar train on a circuit from the town's northern beaches and back into the town centre.
If you hop on board with a bicycle, it will be easy for you to explore the Arts & Industrial Estate, which is dotted with cool cafes and shops. Here you will find more than 50 unusual creative enterprises, each with their own unique shop fronts to explore.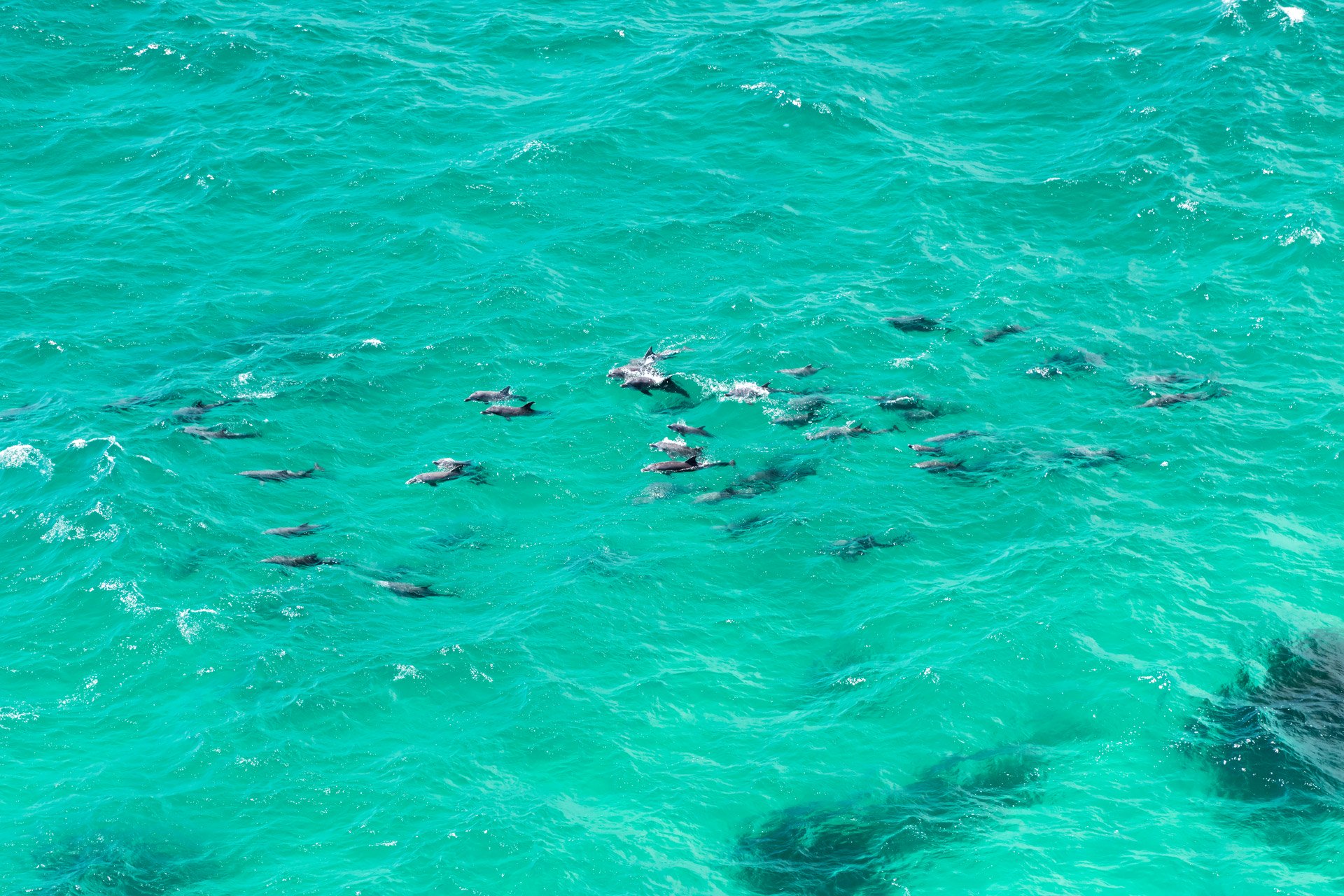 Browse Byron Bay's markets
Love a good bargain hunt? Byron Bay can help you out. Once a month on the first Sunday, there is a very cool market where you can pick up all kinds of interesting local goods. Byron Beachside Market is popular, so you'll have competition, of course! Arrive early if you want the best picks. There are plenty of musicians and events at the markets so the vibe is always fun.
Bangalow is another cool area with lots of funky antique shops and truly great markets selling the best of the best local produce; you can find excellent raw vegan treats here on a Saturday morning. There are also plenty of flea markets, artisan and farmers markets around Byron all the time, so check this listing out if you fancy checking out a few while you're here.
Where to eat
St Elmo
There are so many awesome food joints that it's hard to choose. However, St. Elmo is a wonderfully modern tapas bar offering an enticing cocktail menu. We recommend trying the jamon Serrano with a glass of delicious red wine.
Folk Café
Folk is another café worth some of your time. It's very cute, resembling a cottage, and you can find the best of the best vegan and vegetarian eats here. You can even get homemade nut milk in your coffee.
Treehouse
Treehouse on Belongil is a casually decorated place close to the beach; it's surrounded by green palms, and they serve up the best wood-fired pizzas and beers. You can also get some delicious cocktails here, and you'll be treated to excellent live music and DJ while you're at it.
The Farm
The Farm is one of Byron's newest attractions and a perfect way to spend a few hours away from the hustle and bustle. Spanning an impressive 86 acres, it houses several different businesses - including a restaurant, a bakery and a flower shop. Grab a coffee and take a stroll to meet all the resident animals. Take a guided tour, a cooking class or purchase some delicious organic locally sourced produce.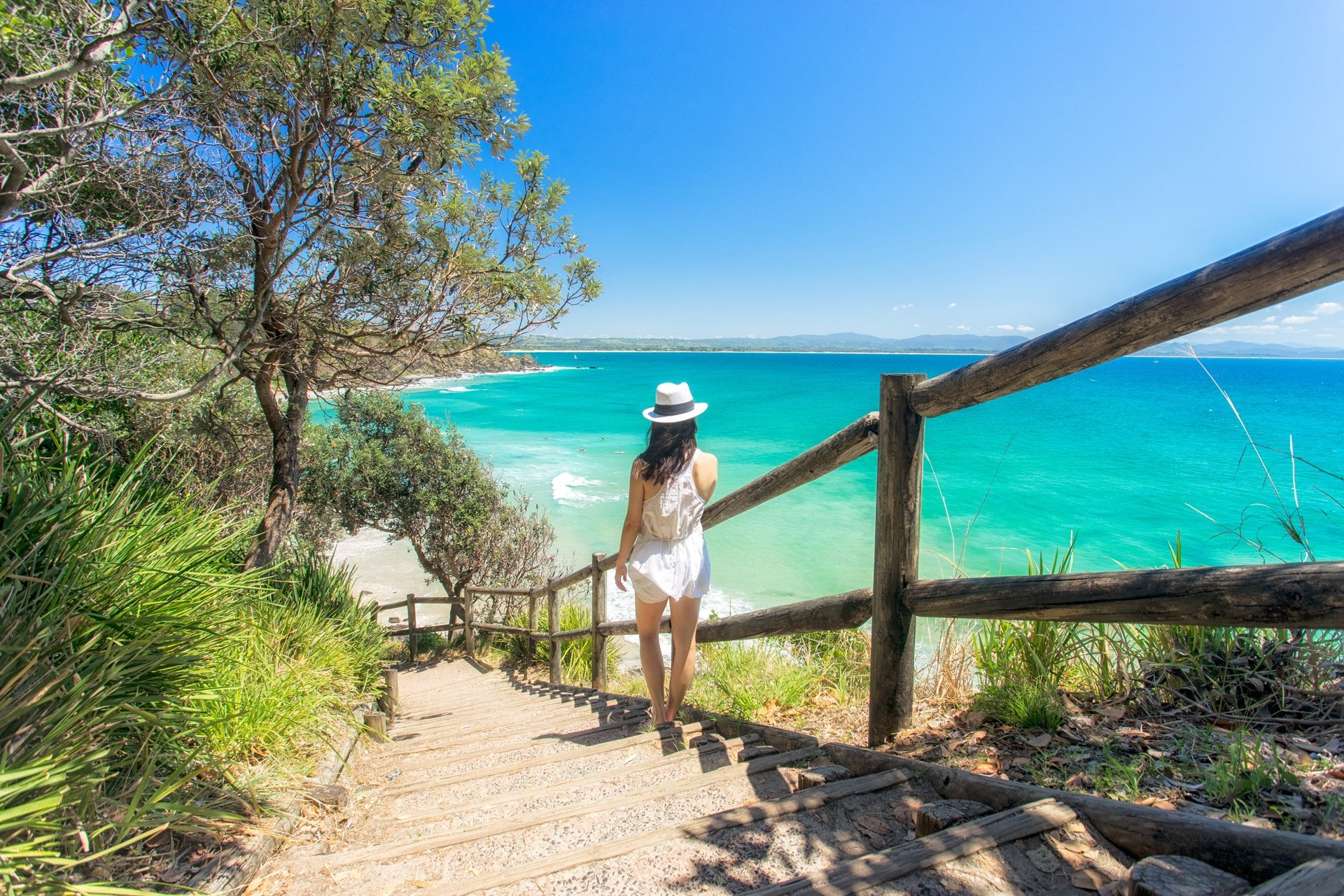 Where to stay
Byron at Byron
The appropriately named Byron and Byron resort and spa has a lot to offer. Surrounded by lush green rainforest, you can take a stroll down the boardwalks on a balmy evening and when you're done, return to relax in your plush self-contained suite or by the infinity pool. There's a spa here if you want to treat yourself, and yoga classes every morning. When you want to get into town you can jump on the free shuttle bus, which will only take 5 minutes.
28 Degrees Guesthouse
28 Degrees Guesthouse is a private 5* guesthouse situated right in the heart of Byron Bay. With its gorgeous design, it attracts those looking for a spot of luxury and some peace and quiet; it is also just steps away from one of the world's best beaches, so here you'll have it all.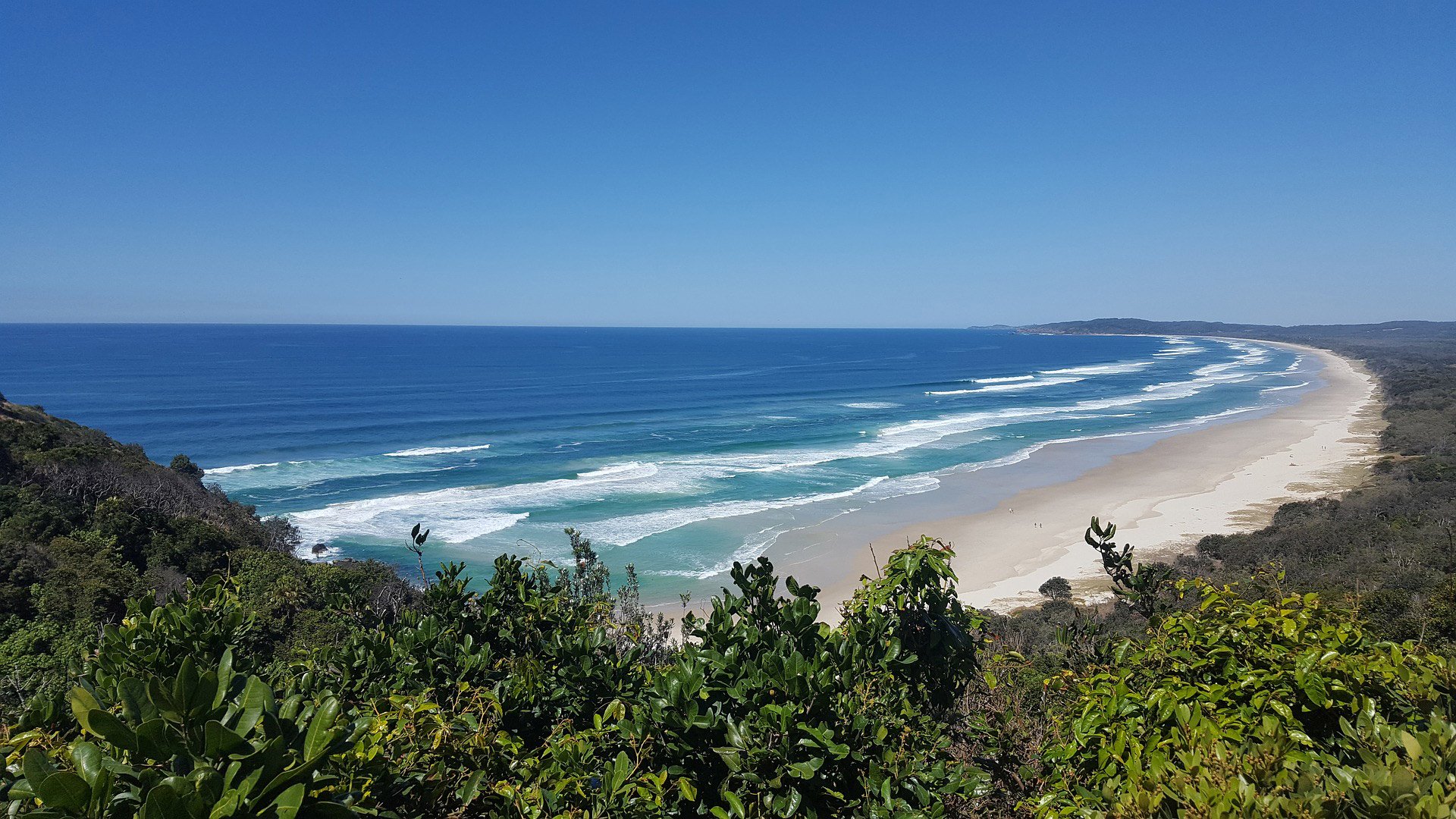 Our tips should get you on the right track with Byron Bay, but of course there is so much more to experience. Fortunately, locals are friendly and helpful, so all you have to do is ask and you'll be given insider tips all day long… and that's just one more thing to love!
Where else will you get the chance to tan, explore beautiful rainforests and become the most relaxed version of yourself. It's time to pack those bags already and get the absolute travelling experience of a lifetime. See you in Byron!
See how to sort out a trip to Australia now by clicking that button below…