A Week in the Life of a Teacher in Peru with Ronna F.
This special edition features one Global Traveller in particular - Ronna F! As she talks us through what her initial stay has been like on her Teach Trip in Peru.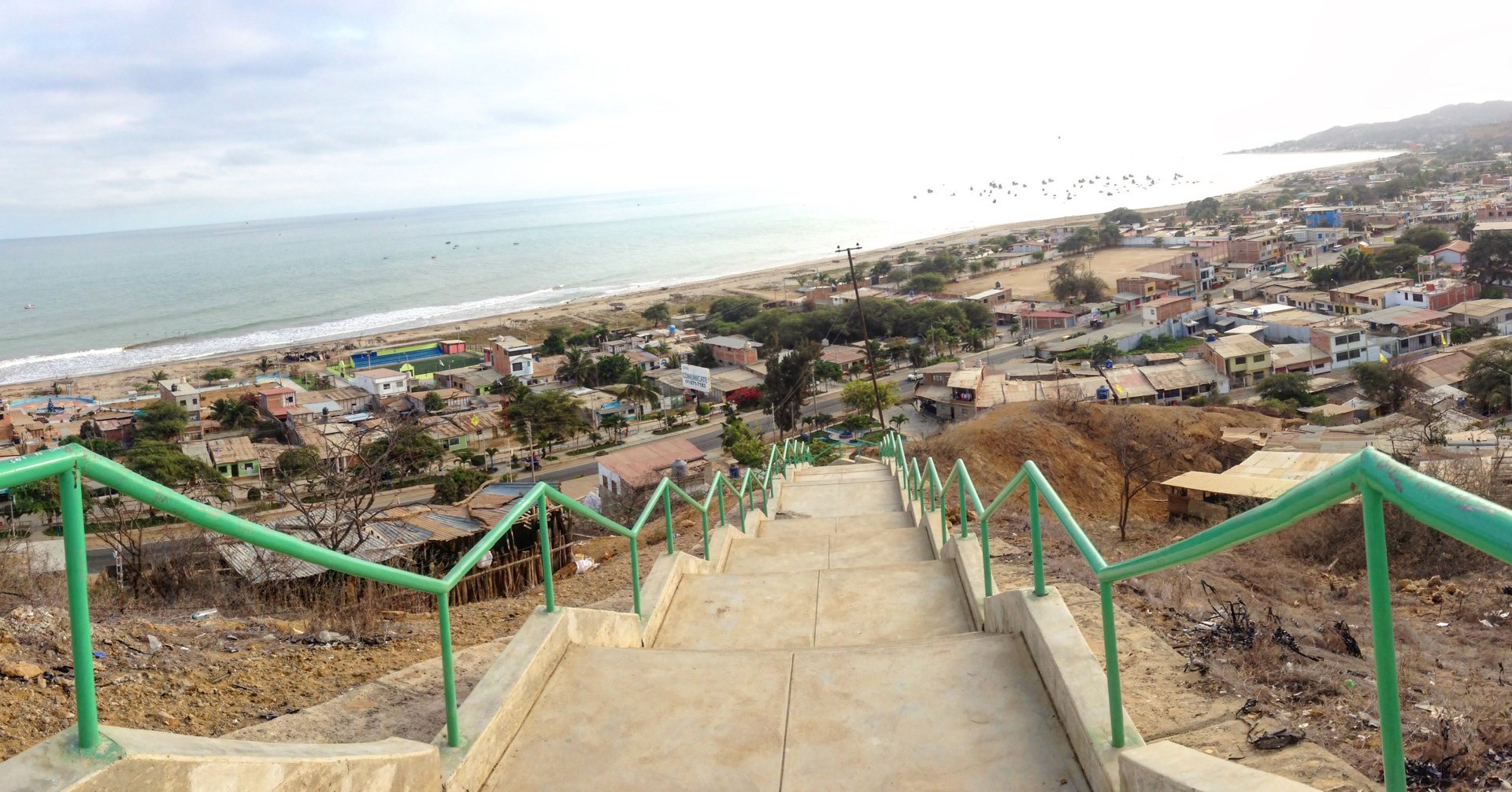 The view from the top of the Tsunami Evacuation Point, also known as "The Lighthouse".
"My mantra for this trip? Give yourself to the moment, because when it's all over, you'll never be the same."
Zorritos is a small town in the province of Tumbes – a 2.5-hour flight from Lima and a world away from the one I was living in just a week ago. Even though Whakatane has roughly the same population as Zorritos, there is a vast change of pace and lifestyle. Where there were pine trees, I see coconuts and papayas. Not all roads and footpaths are paved, and without regular rain, dust nuisance is something you have to accept as a fact of life. I can't say there has been much of a culture shock (except for the language barrier), because there are many towns in the Philippines that look just like this one. Maybe it will be an advantage, or it could hit me later.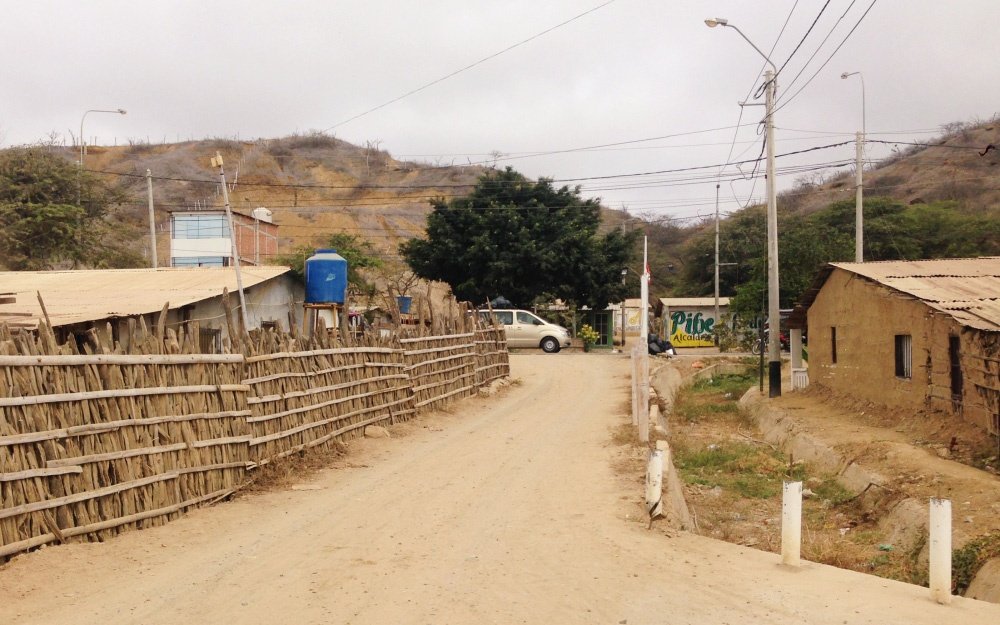 The driveway at the Pinamar Hotel, at the entrance of the road is the Pan-American Highway.
Until mid-October, I will be based in the barrio (suburb) of Los Pinos, about a 15-minute walk to the town centre or a five-minute ride by mototaxi. Mototaxis are the favourite local mode of transport – even between towns; it won't be the fastest or most comfortable, but most likely the cheapest.
It is essentially a motorbike with covered seating, and there are no fixed doors. It costs 1.50 soles to get to the market, or if it's a bit further two soles. That's about 90 cents in New Zealand. You have to remember that money doesn't flow here like back home, even as an ex-pat I won't expect to earn a lot – in comparison to a local, sure, but working in South America was never about the money.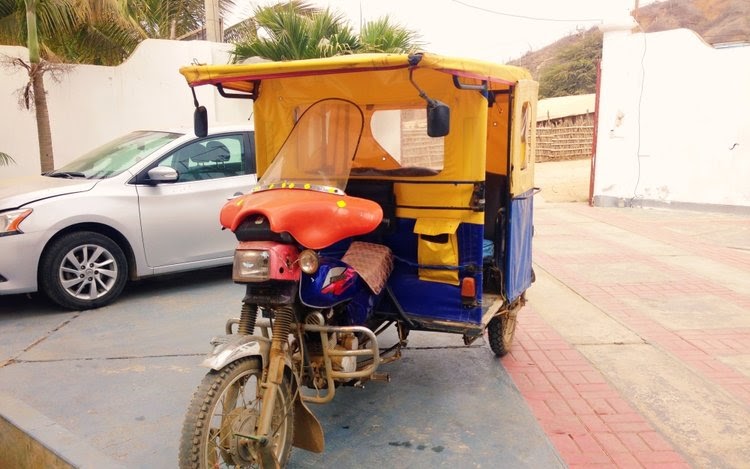 The mototaxi, the preferred mode of transport by locals. It is essentially a motorbike with covered bench seating good for three. It is cheap, just 1.5 soles into town, or 2 soles if further.
As I write this, I have a view of Playa de Zorritos, which is the beach nearby and less than 100 metres from my room at the Pinamar Hotel. The Pacific Ocean often roars louder at night, though in the time I've been here, the waves were relatively small, so maybe it's just the wind. It feels surreal that on the other side of the horizon are my family and friends.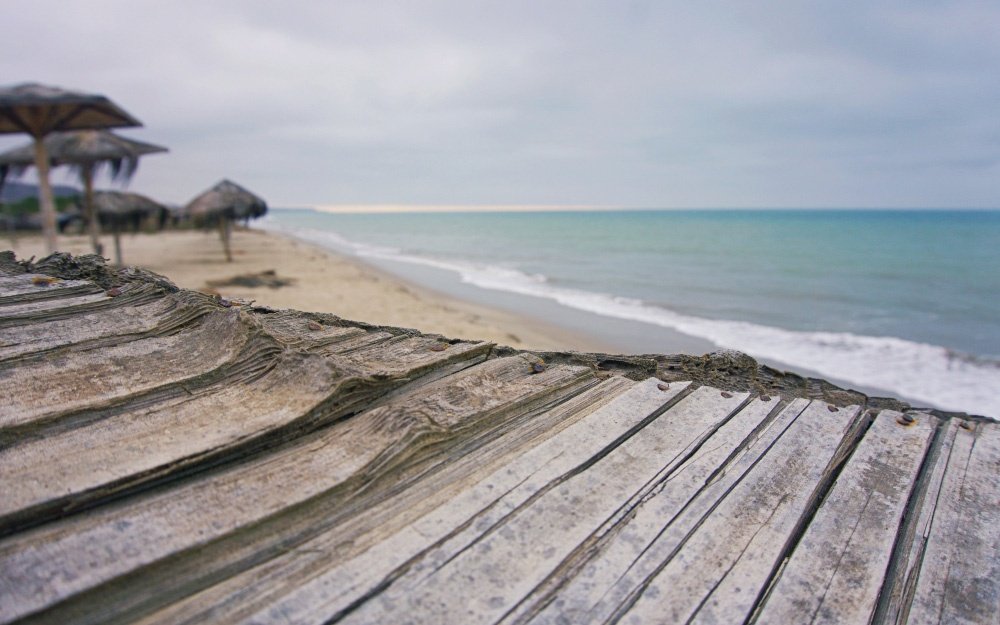 The mornings have been in the early twenties by the time I get up around 7 am – I'm slowly getting back into a workout routine of every other day, walking up to the Tsunami Evacuation Point. Our tutors affectionately call it "The Lighthouse". I'm hoping to keep up with my fitness while I'm studying here, the hike to Machu Picchu seems too daunting if I let myself become lazy in the next few months living here.
I've just finished my first week of a four week TEFL course – it's pretty intense, and we haven't even started getting into grammar that much, but I'm enjoying the challenge. The geek in me has emerged, and it feels good to be honest. Next week we start our practise classes – they're free to the students and a chance to give us ten hours of teaching experience. That means I can actually get feedback on what I can improve on instead of having to just fumble my way through it.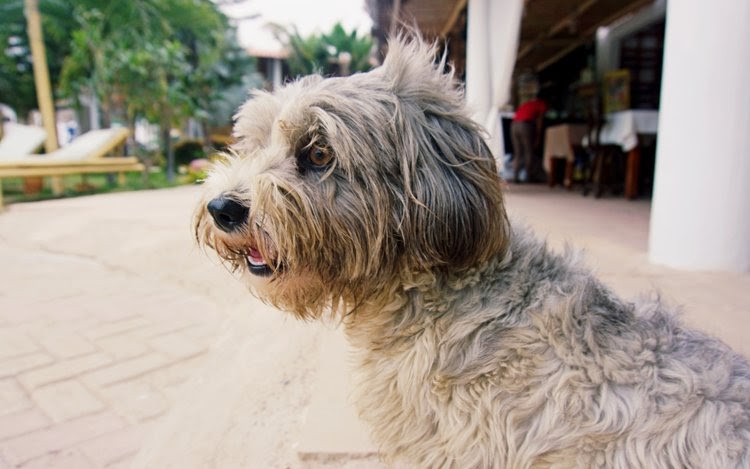 This is Luna, one of the four dogs that live at the Pinamar Hotel here in Zorritos.
This trip has been over a year in the making, and I know I made the right choice to come here. My credit card may not agree right now, though I believe that the Universe has something amazing planned for me. There are five of us in this course, and I am the oldest (and shortest) by far. We have three from the UK, one from the USA and little me from New Zealand. I've been confusing the locals because I look Peruvian, and everyone else because I sound Australian. Those are the kinds of stories I love about travelling – you can take a thousand beautiful photos, but the people you meet, those memories are gold.
My mantra for this trip? Give yourself to the moment, because when it's all over, you'll never be the same.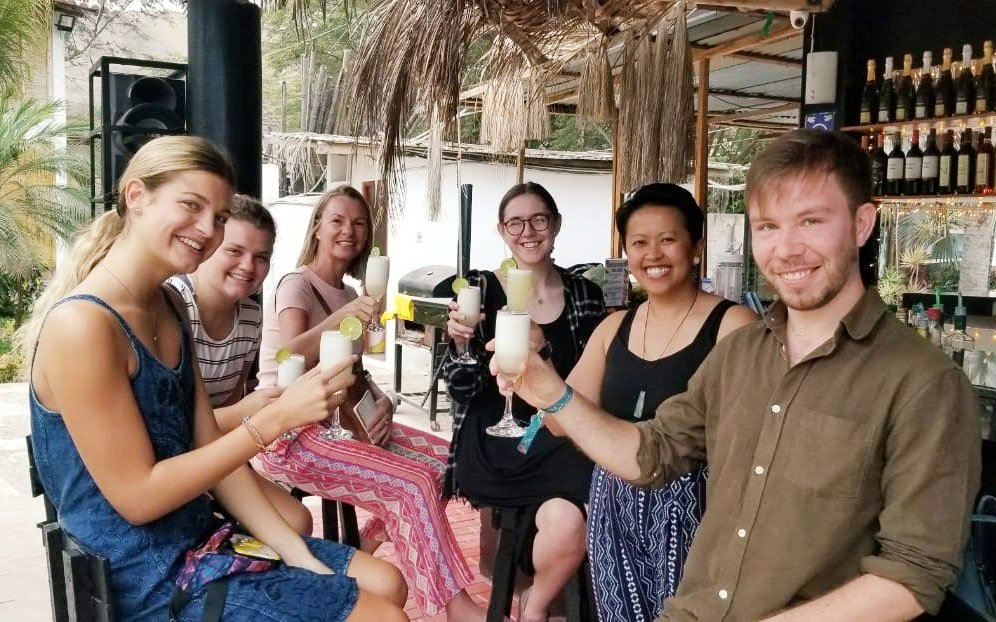 You can follow Ronna on Instagram, to keep up with her truly inspirational journey, OR you can get going on your very own Peru Teaching adventure just by clicking that little button below!