Global Destination Reviews: Must Do Canada
Time to save your Loonies & Toonies, pack your toque and grab a flight straight to YVR for a giant Caesar and bowl of Poutine, eh?
If none of that made sense to you, it's about to! Let us introduce to you the insanely beautiful country that is Canada!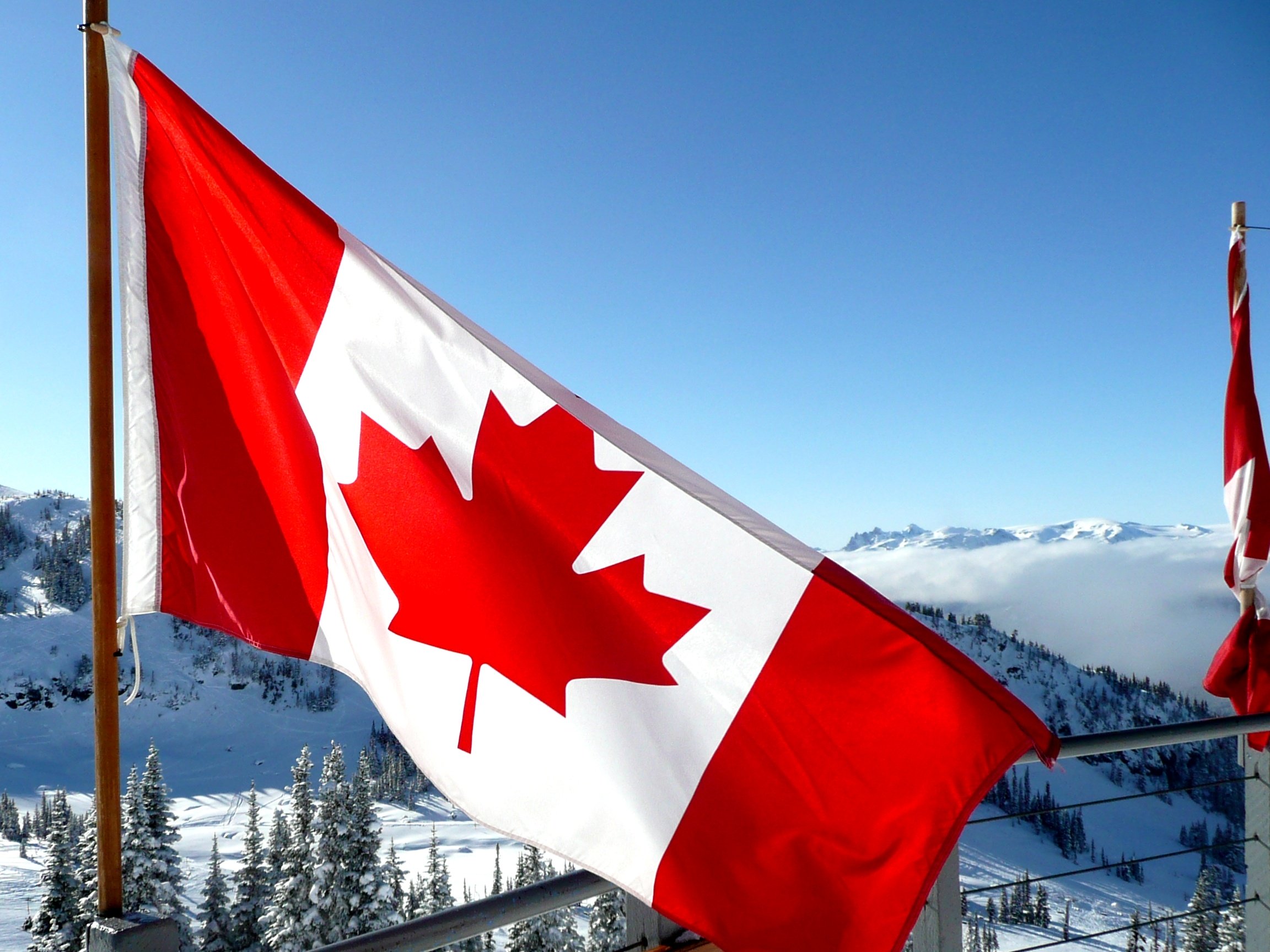 Population: 37 million (of the nicest people you will ever meet!)
Capital City: It's Ottawa!
Best time to travel: Winter & Summer
Canada isn't all maple syrup and moose. There's a reason why people head over to spend an entire winter season there and there's also a reason why some people don't ever come home after they realise that the summer is equally incredible. So take a look below at the hard hitting facts of how each season in Canada will change your life for the better!
Canada in winter...
December, January & February
Let's hit you with the most chilly season first. Winter is by far the showstopper of the Canadian seasons. One minute the skies are blue, the grass is green and then like magic, snowflakes fall from the sky and cover the earth in a blanket of fluffy snow.
Fact #1 Everything looks like Narnia (minus the giant lion). It's a glitter party and so incredibly pretty.
Fact #2 Winding down after a big day on the slopes in an outdoor hot tub with a Pabst Blue Beer is standard.
Fact #3 So is growing a beard for our winter lads.
Fact #4 Poutine is the greatest food invention ever created and will make you feel all toasty on the inside. What is Poutine we hear some of you ask? Think hot chips/fries, cheese curd & gravy. They're all aboot it eh and so are we!
Fact #5 There are no friends on Powder Days.
Fact #6 The nightlife on the mountain feels like you are experiencing the same fun you did at the first party you ever went to. There are endless house parties, happy hour bars and even night skiing to enjoy. Probably attempt the night skiing before heading to the bars though.
Fact #7 No matter which snow resort you go to you will have an equally, insanely, incredible experience. The ultimate spots are Jasper, Sun Peaks, Revelstoke, Banff, Whistler, Big White and many mountains more. I see a few weekend roadies ahead to experience them all!
Fact #8 Your collection of Toques (beanies) is going to go into overdrive. Yeah, you don't need that many but once you have been wearing the same snow jacket and pants for a month straight you have to start changing it up in different ways. The Toque is pretty much your only option.
Fact #9 You are going to become an ice hockey fan. Canadians are nice as pie until they get near an ice hockey rink. It's in their blood, and one of the most captivating sports to watch live.
Fact #10 Adventuring in a sled isn't just for Santa! Finding a genuine dog sled operator on the mountain lets you meet a tonne of happy dogs that are ready to dash through the snow and show you their land.
Canada in summer...
June, July & August
The sun has finally decided to hang out more throughout the day (sometimes from 4am to 11pm) and although it's sad to see that champagne powder disappear it's now turning into crystal blue lakes (please see mind blowing crystal blue Lake Louise below). Summer is the busiest and most popular season in Canada with temperatures hitting 30-35 degrees it's an outdoor lovers paradise!
Fact #1 The snow has melted and everything smells like a pine air freshener. Canada is probably the best smelling country in the world.
Fact #2 Bears, moose, beavers, salmon swimming upstream, racoons and the rest of the amazing wildlife come out to play!
Fact #3 The mountains you so recently were sliding down are now ready for you to hike up them. Some good walking shoes and keen friends make for a perfect daytime expedition to reach the top of the mountain and see some breathtaking scenery. (Plus you just climbed a mountain! High fives all around).
Fact #4 You will most likely venture to Vancouver at some stage or another. Which is great because it is the home to Stanley Park (a bike riding paradise), Kitsilano Beach where you can actually go swimming and take the ultimate Snapchat of an incredible Vancouver sunset over the water. Why not also hit up one of many super fun yacht parties in Vancouver Harbour? - no wonder this city constantly ranks amongst the most liveable cities in the world!
Fact #5 It's hot man! Cool down with a refreshing Caesar. No, not a salad. The drink kind. A weird, fiery concoction of Clamato Juice (yes clams are involved), vodka, hot sauce, pepper, celery and Worcestershire Sauce. Sounds gross and it sort of is, but it will grow on you once a true blood Canadian bugs you until you drink the entire thing.
Fact #6 Lake hangs are now the new mountain hangs. Everyone has moved from the snow to the water and is ready to kayak, water ski, tube and laze about in the sun with a two-four to share between friends.
Fact #7 The Northern Lights are epic. Even though your chances of spotting them might be higher during winter due to the amount of daylight, you can sign up to an Aurora Borealis Forecast for the area you are in and get email alerts when it's about to reveal itself. It is genuinely breathtaking.
Fact #8 You can finally have a shower under Niagara Falls without freezing to death. That's 2+ million litres of the freshest water on earth splashing around every second.
Fact #9 Canada Day. Things are about to get really really Canadian. Ohhh Canada!
Fact #10 Finally let us introduce Tim Hortons. Canada's favourite coffee house (of course named after a famous ice hockey player). Time to order your first double double. You are now officially Canadian. Congrats!
So you can decide for yourself. Winter, Summer or both? Either way it's time to get er' done, to head off and enjoy yourself and where better to go than Canada eh?
If you have BIG Canadian travel dreams just click below and let the experts make it easy for you!