Global Destination Reviews: All About Italy
Ciao a tutti! We're here to spill on all the incredibly beautiful things that make Italy one of the greatest countries earth has to offer. 
We hope you love your carbs, jumping in the sea, taking a stroll through history and falling in love with this place like we assume everyone else has because, seriously, who wouldn't love Italy. 
Population: 60 million and more!
Capital City: Rome
Best time to travel: Whenever you're keen for some pizza, pasta and gelato
Most people that have never travelled to Italy have a bit of an idea in their head that goes something like this... centuries of history, the pope (he lives around here right?) and carb comas.
Although all correct and awesome, we are here to tell you about the other magic that Italy provides, so you know how to be part of most of it when you decide to indulge in your next flight out of here.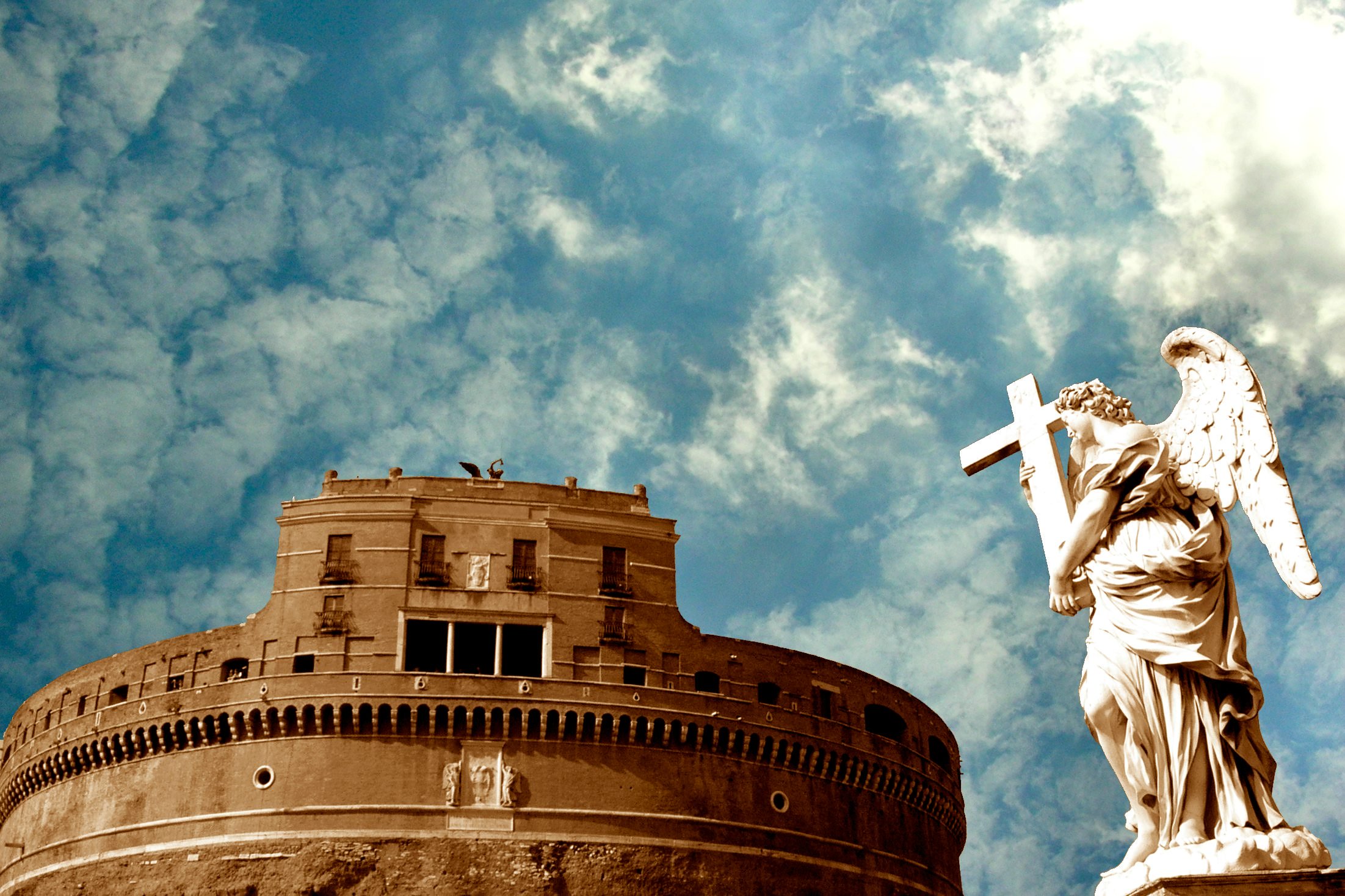 ROME
The capital city of Italia and also home to a few famous sites you most likely have heard of before. We suggest wearing some comfortable shoes and taking the walking tour so you can see as much as possible.

Kick-start your day with a tasty espresso before hitting some of the majors such as the Colosseum, the 2000 year old Pantheon, people watching at the Scala di Spagna (Spanish Steps), Piazza Navona (best at nighttime), Fontana dei Trevi (Trevi Fountain) or leave the country temporarily as you make your way into the Vatican City. 

The best part is being able to stop along the way and eat some of the tastiest italian food your tastebuds could dream of. Buon Appetito!


CINQUE TERRE

Making your way by train via La Spezia, this magical place is made up of five colourful seaside towns that you can spend your days strolling between whilst you soak up the sun and have some serious chill time.

Start off in Riomaggiore amongst vibrant local homes, fresh farmers markets and stop in for a cliffside cocktail at A Pie de Ma before making your way to the next town along the Via del Amore (the lurrrve trail).

Manarola boasts the same brightly coloured homes along with cliffs filled with vineyards that run for miles. Spend your day taking a dip in the clear crystal waters of the Ligurian Sea and cap off the day with one of the most enchanting sunsets your eyes will never forget!

The trail keeps going along to Corniglia, Vernazza & Monterosso the only town with a sandy beach. Let's just say after grazing, swimming, tanning and vino tasting you will know true zen.

FLORENCE
Welcome to the birthplace of the Renaissance! Between the red rooftops and pebbled walkways, every corner reveals artistic history, architecture, century-old traditions and some of the best tasting gelato you've had the chance to spoon. If Da Vinci & Michelangelo mean anything to you (which we know they do), the Uffizi Gallery is the place to see some mega famous century-old pieces of artwork.

If you're looking for Mr Au natural Statue of David, you will find him hangin' at the Galleria dell'Accademia (he is shy though so remember no cameras!). Cross the medieval designed Ponte Vecchio to buy some gold. The Duomo, of course, is hard to miss because of its sheer size and amazingness, and if you're up for some "light" cardio you have the opportunity to climb over 463 steps and get a well-deserved view of the city! Oh, the magic that Firenze brings!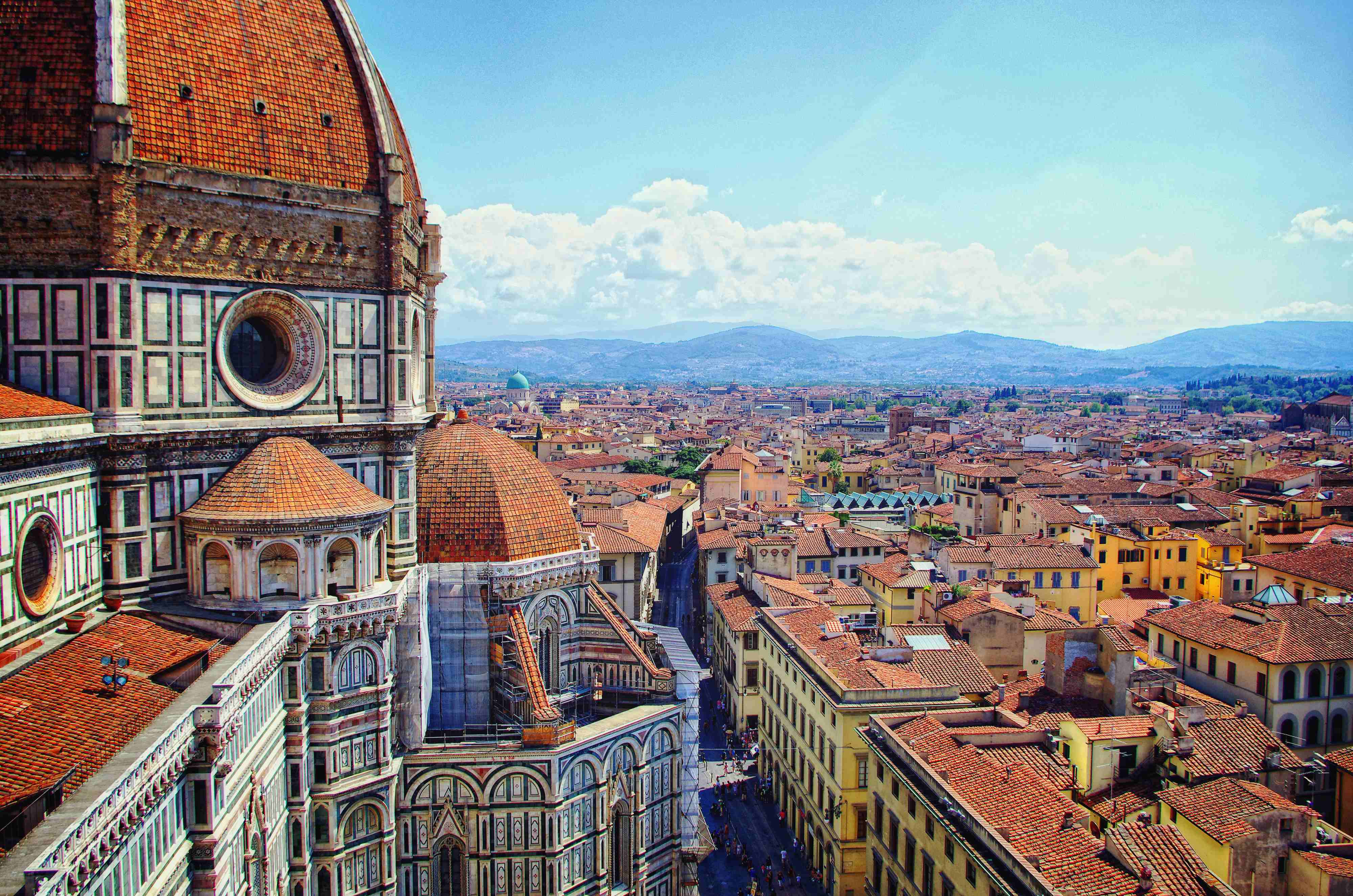 (Hello Firenze!)
VENICE
Also known as The Floating City because that's exactly what it looks like. This city was originally set up as a temporary place to crash during an ancient conflict. Instead, people decided it was a pretty sweet place to live, and now the entire city is built on top of 124 islands which are joined by 438 bridges to climb over. Although walking between the maze-like walkways and century-old buildings is a fun part of exploring, the most popular way to get around is, of course, hitching a ride in a Gondola.

With a perfectly matched Gondolier to let you know about some famous landmarks such as the Rialto Bridge and Piazza San Marco the best place for food, live music, pigeons and awesomely decorated buildings. Oh, and don't forget to head over to some of the closer islands like Murano, Burano and Torcello for some forts, glass jewellery and an incredible sunset boat ride.
POSITANO
Located amongst the incredibly good looking Amalfi Coast sits the colourful and charming seaside village of Positano.

You will find your days filled with lazing about in the sun along the pebbled coastline - most likely eating, afternoon cocktails at view haven Caffè Positano and the only thing that will remind you that there are hours in the day will be when you see that incredible pinky-purple hue hit the ocean before night falls.

This place has some of the purest paradise feels in the world, and you won't find a minute that doesn't make you smile.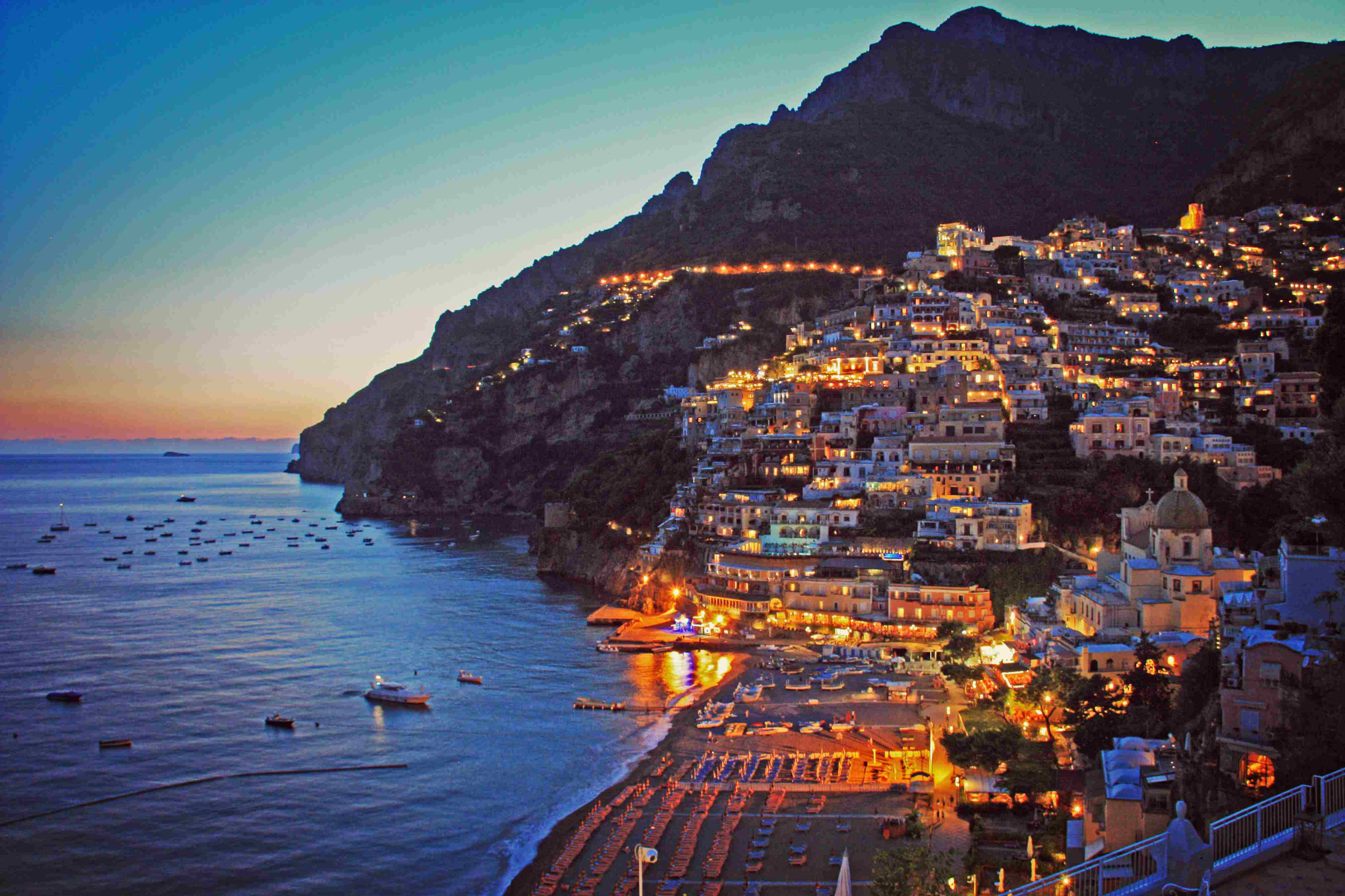 Consider this just a taste. Italy has hundreds more spots for you to fall in love with from ancient cities to sparkling seasides. Hopefully by now you are craving some pasta, looking for a tan, some amazing culture to immerse in and are ready to book your flight. Let us help you get there by clicking below. Arrivederci... For now!