Global Destination Reviews: An Insider's Guide to Costa Rica
It's roughly about the size of Lake Michigan and takes up only 0.035% of the Earth's landmass. But, if there was ever to be a perfect example of 'size doesn't matter', Costa Rica is it and we've got six places you must visit whilst you're here. 
Over 1/4 of the land is dedicated to conservation. It's one of the most biodiverse countries and just so happens to be one of the happiest places in the world to live.
This tropical haven nestled in Central America is a must-do for adventure seekers and nature lovers alike. Come with as we steer you in all the right directions with our Insider's Guide to Costa Rica!
Population: 4.9 million
Capital: San José
Best time to visit: Costa Rica's two coasts have completely different weather patterns. The Pacific coast is dry from December to April, while the Caribbean side is drier between August and October.
Divided down the centre by a chain of volcanoes that run the length of the country, Costa Rica is part of the 'Pacific Ring of Fire', which means that this tiny nation is remarkably different from coast to coast.
1. Guanacaste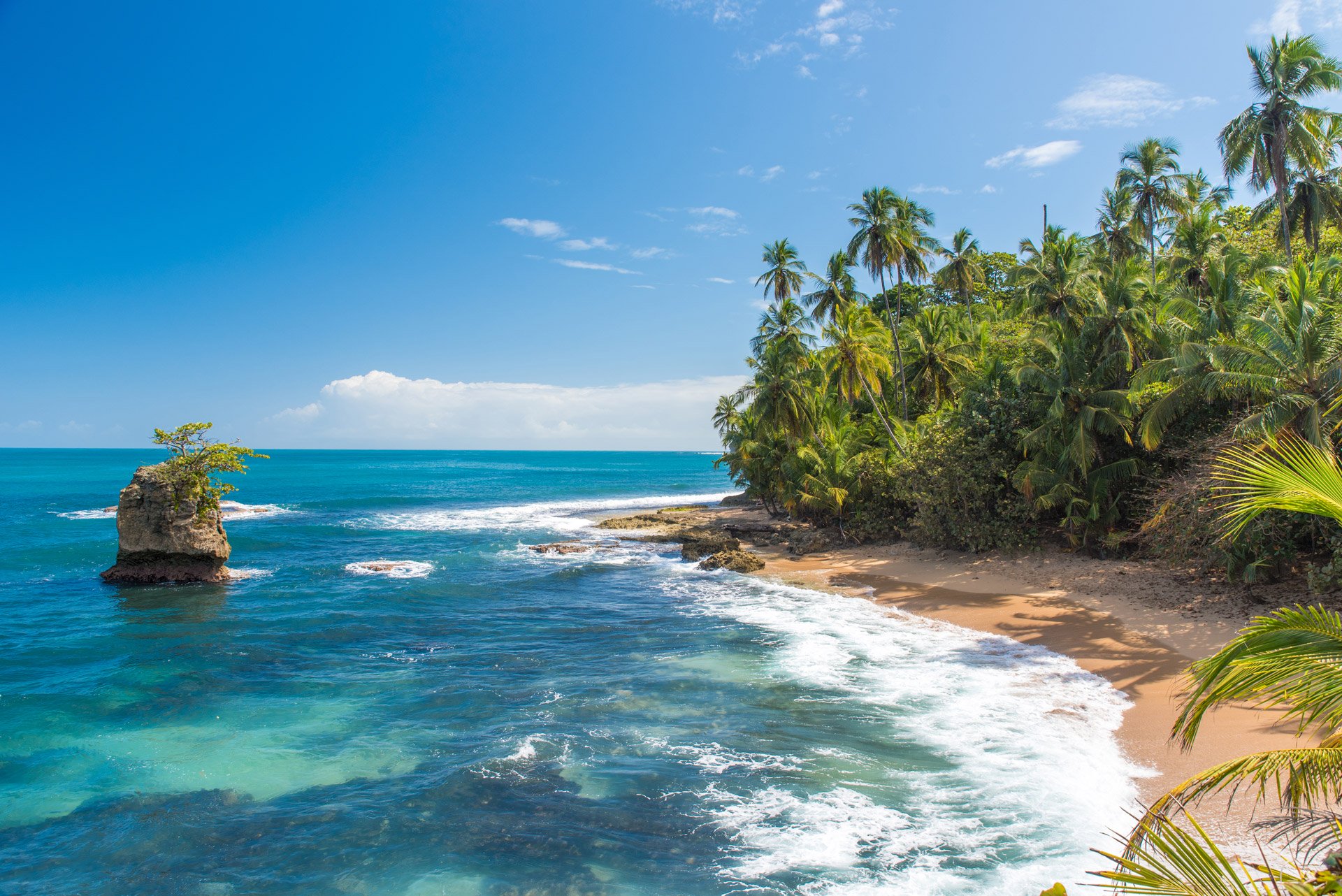 Known for its vast open plains and cowboys, Guanacaste is an ideal area to kick back and unwind. This province is a must for beach lovers, with one extraordinary beach in particular! Our Sea Turtle Conservation Trip is located on the stunning shores of Ostional, where several thousand nesting sea turtles give visitors a rarely-seen insider experience of biological wonder. Last year, our Global volunteers witnessed over 2,300 sea turtles head to shore and lay the next gen of baby sea turtles!
Related: 5 Reasons You Should Volunteer in Costa Rica.
2. Puntarenas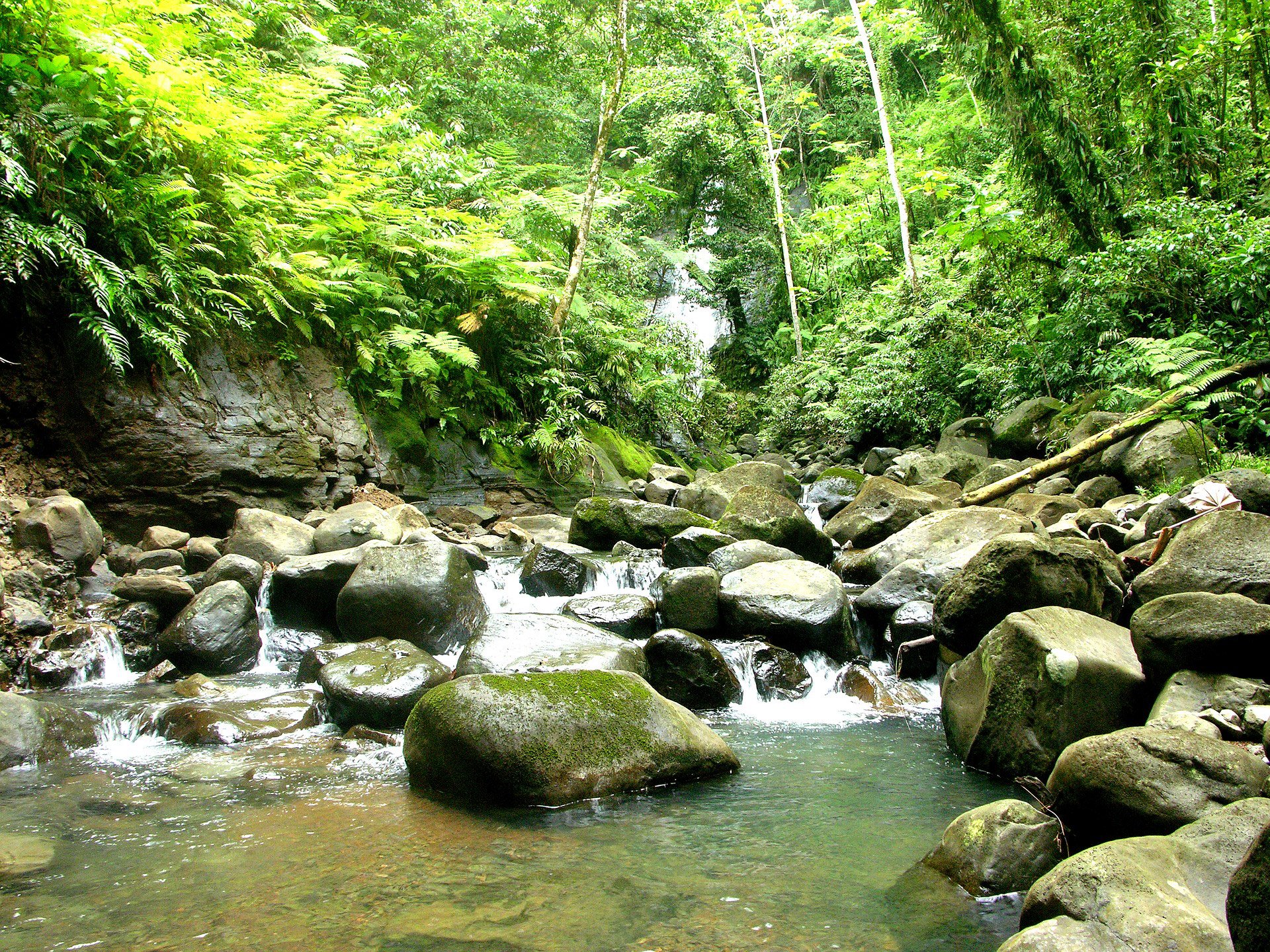 Puntarenas stretches from the southern tip of the Nicoya Peninsula along the Pacific coastline, all the way to the Panama board.
North and Central Puntarenas open the door for abundant adventures - with endless lush tracts of rainforest and secluded beaches. Jaco has some of the best waves in the world and caters for everyone, from beginners to pros. Board hire and lessons are super cheap, so you really have no excuse not to hang ten. This wild and untamed region is also home to the Osa Peninsula, dubbed one of the most biodiverse areas on the planet.
Southern Puntarenas is ideal for those looking for a more conventional vacay - home to one of the country's most visited national parks Manuel Antonio National Park (home to three-toed sloths, white-faced Capuchin monkeys and hundreds of bird species) and the Corcovado National Park (macaws, tapirs, jaguars and squirrel monkeys).
3. Cocos Island
Dive with sharks on the virtually deserted Cocos Island, one of Costa Rica's best-kept secrets. The journey to Cocos starts at the port of Puntarenas and takes a gruelling 36 hours, but it's well worth the trip! It's rated as one of the top places to scuba dive in the world and it looks like it's straight out of the Jurassic Park movie (mainly, because it was!). It's home to 50 different shark species, a massive population of manta ray, thousands of fish species and the occasional orca whale.
Related: Chill or Thrill: 8 Reasons for Volunteering in Central America.
4. Alajuela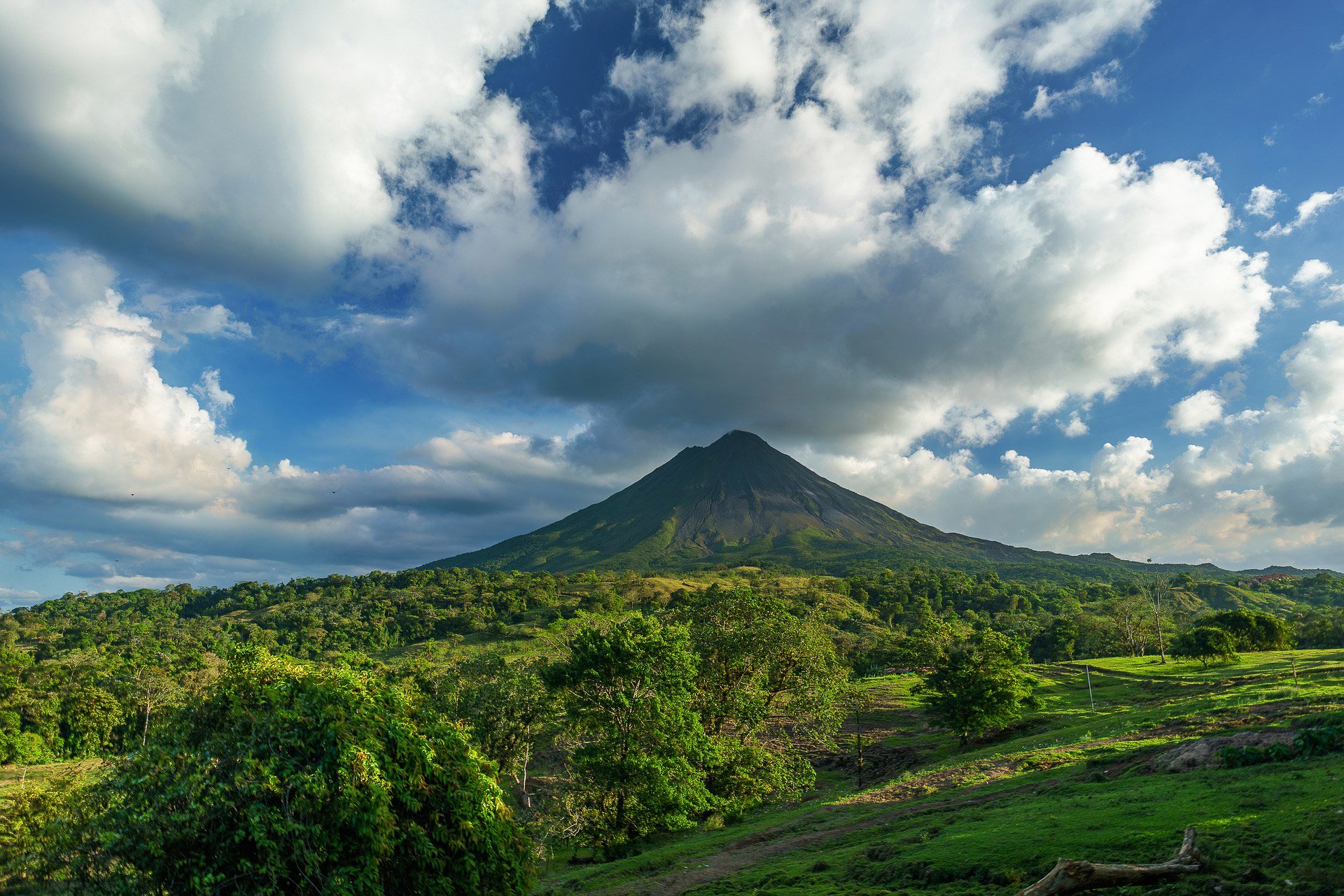 The province of Alajuela is pristine, green and contains much of Costa Rica's breathtaking cloud forests. Bordering on San Jose's west, Alajuela is the charming second-largest city in Costa Rica. No trip to Costa Rica would quite be complete without a visit to the fiery Arenal, one of the world's most active volcanoes. It looms over the tiny town of La Fortuna, which has many geothermal springs of its own. Giddy up and take a horseback ride to the 230-foot beauty known as La Fortuna Waterfall. Take a dip, check out the marvellous Baldi Hot Springs plus the magical Butterfly Conservatory closeby.
The mysterious Monteverde Cloud Forest is one of the most popular destinations in Costa Rica and goes to show how naturally rich and varied Costa Rica is. The air is clean, the views are magnificent and the wildlife is fantastic. Troops of playful white-faced monkeys, massive iguanas and sloths all make their home here (you can even head here to volunteer on our Sloth & Wildlife Rescue Sanctuary Trip).
5. Limon
The more adventurous prefer the exotic Caribbean Coast of Costa Rica, known for its epic white water rafting and stunning beaches. Head to the northern end of the Caribbean coast to explore Costa Rica's version of the Amazon, the Tortuguero National Park. A kayak trip down the Tortuguero canals is a great chance to watch out for animals and birds!
Tortuguero is another favourite spot for turtle enthusiasts for the variety of sea turtles that return to the beaches each year for nesting.
6. San Jose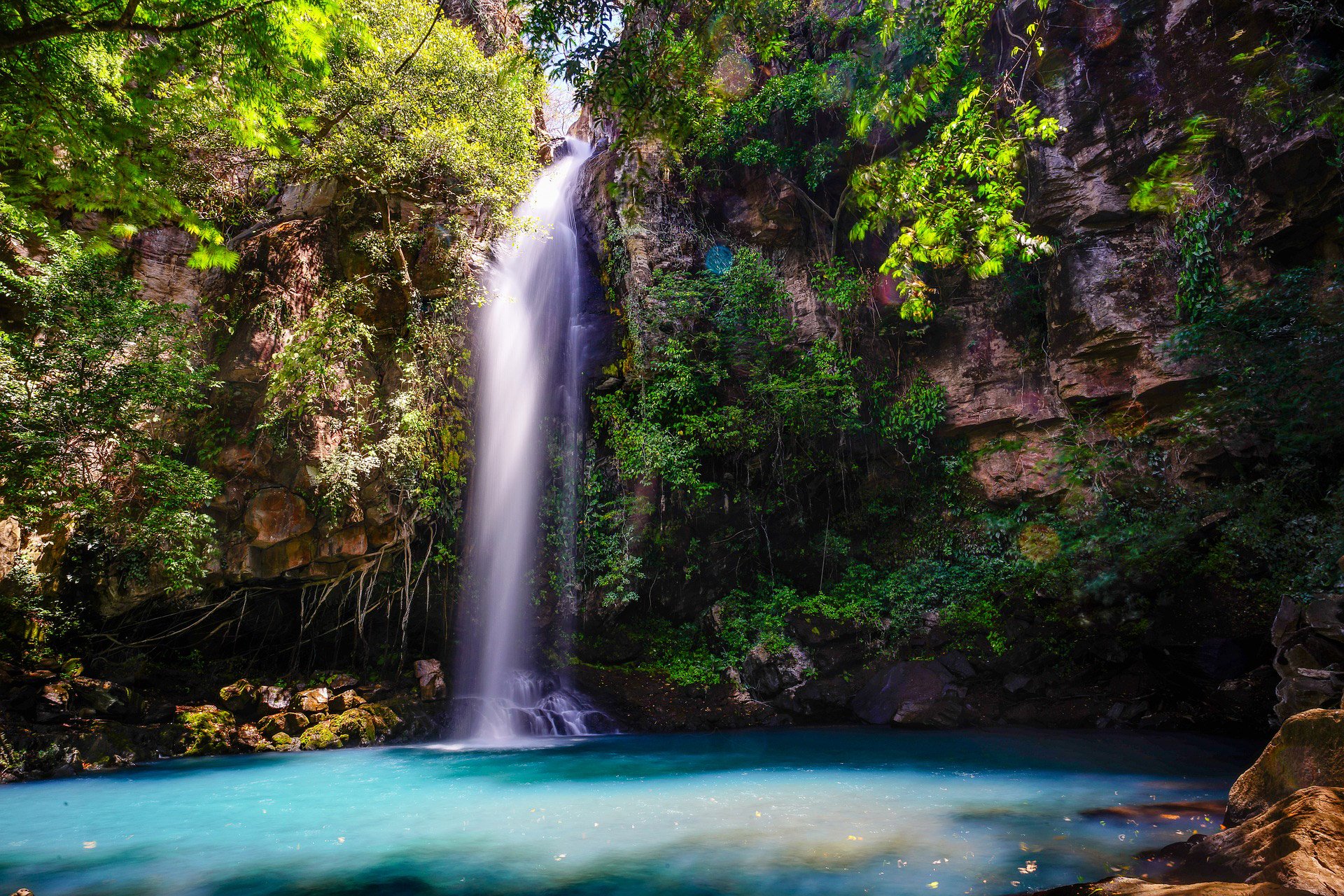 The San Jose province is nestled in the centre of the country in the Central Valley and remains surrounded by untouched cloud forests. But while the rainforests are teeming with wildlife, the city is packed with rich history, culture and things to do.
It's got an urban vibe like no other and boasts museums, parks, theatres, restaurants and bars like you've never seen. Hit up happy hour in la Calle de la Amargura, a lively strip filled with hip bars and artsy cafes. Craft beer is quickly taking over thanks to Costa Rica's Craft Brewing Co. which is the country's first microbrewery!
The largest marketplace in San Jose, the Mercado Central, is an absolute must do. If you're looking for souvenirs, your best bet is the Mercado Calle Nacional de Artesanía y Pintura (National Craft Market).
Stop by the Feria Verde (farmers' market) for fresh tropical fruit and eat till your heart's content on mangoes, maracuya (passion fruit) and guanabana (a spiny, football-sized fruit that tastes like a delightful combo of pineapple and banana).
Discover Costa Rica for yourself and create your own Central America adventure, we've got Volunteer Trips and paid Teaching English Trips to kickstart your travels and get you exploring!