Global Destination Reviews: South Korea Bucket List
South Korea used to be overlooked as a travel destination in favour of its neighbours Japan & China. However, more and more travellers are discovering its delightful combo of new tech, ancient traditions, vibrant & quirky culture and amazing eats. From the streets of Seoul to the subtropical beaches of Jeju Island, here's our South Korea Bucket List…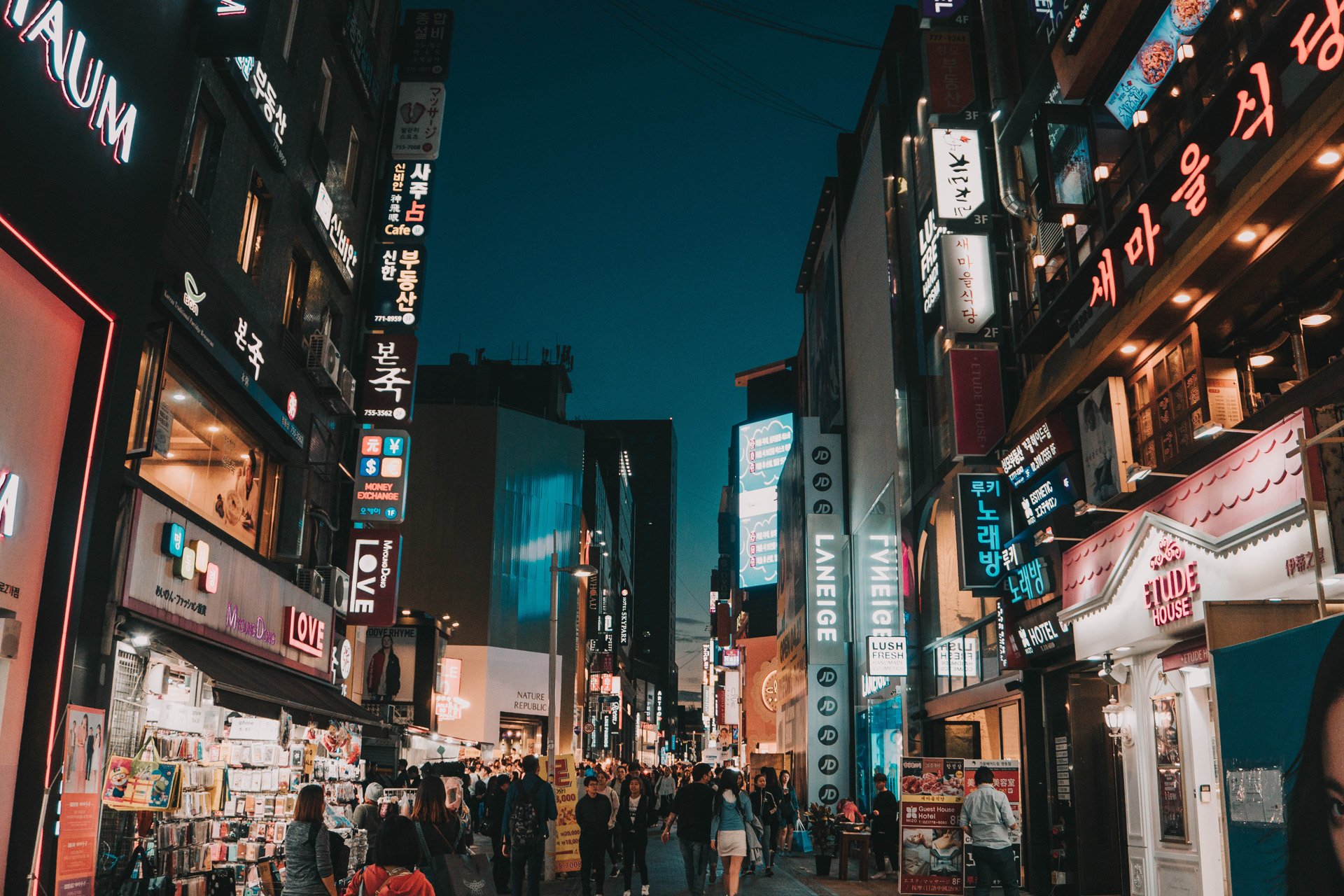 Population: 51.25 million
Capital City: Seoul
Best time to visit: Summer sees hot and humid weather and runs from June - August. Winter is icy cold and dry, lasting from December to February. But Autumn and Spring are said to be the best times to visit, as they offer warm days and clear blue skies (not to mention the cherry blossoms!). Seollal (Lunar New Year's Day) is the most important traditional holiday of the year (February 15-18).
Up top
Seoul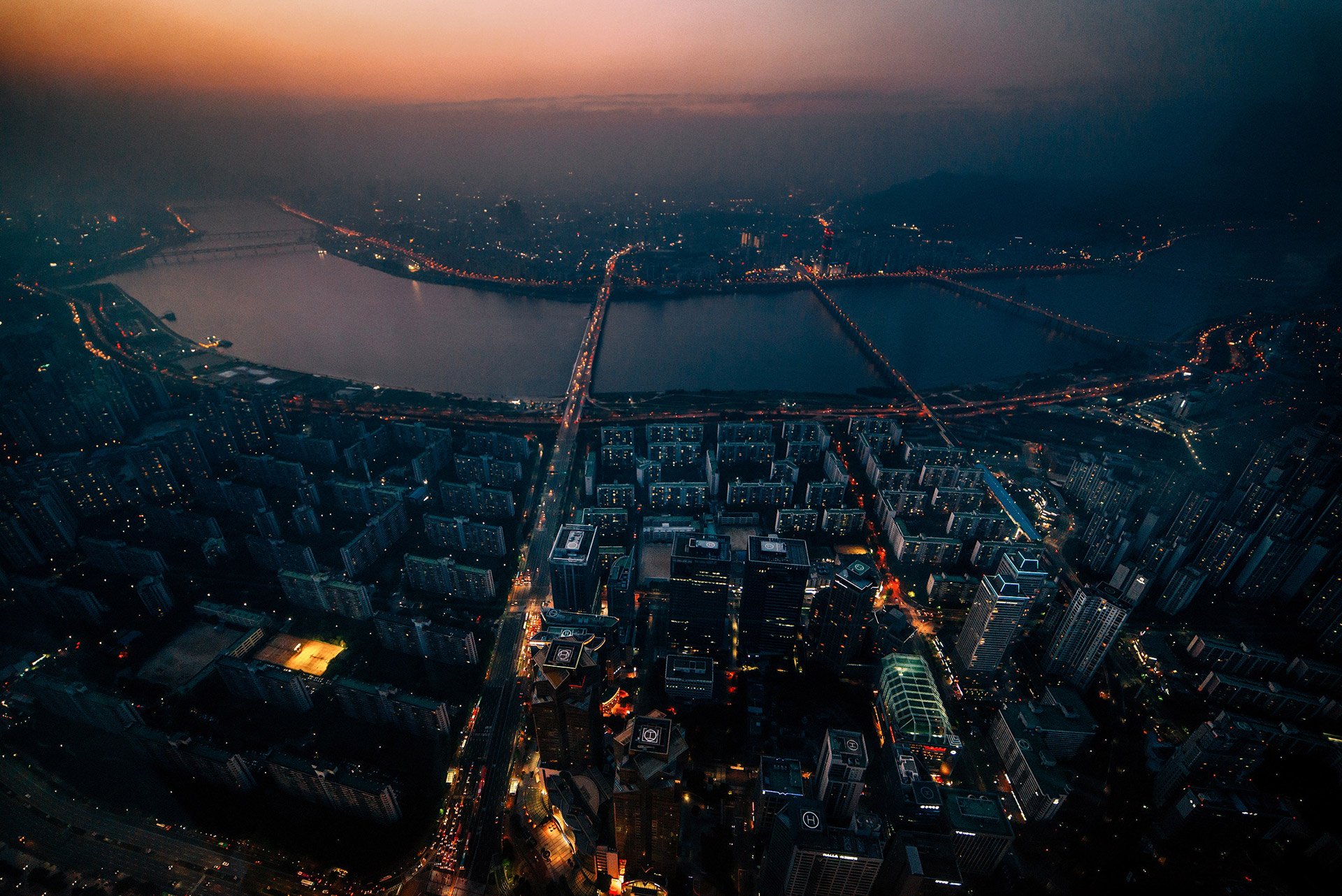 Welcome to the world's leader in IT and the most 'wired' city in the world. Sometimes known as the 'city of palaces', with the grandest of them all being Gyeongbukgung (Palace Greatly Blessed By Heaven). Wander around and travel back to Korea's Joseon Dynasty. You can also catch up on history at the National Museum of Korea and the National Folk Museum in the same grounds.
Fans of the fermented cabbage dish, Kimchi, will want to visit Museum Kimchikan. Cat cafes are so last year, animal lovers should visit a themed cafe where you can sip coffee amongst sheep or racoons! >Or head to the bustling markets of Namdaemun and Dongdaemun for street food and souvenirs galore! Gangnam style, anyone? If you're looking for brews in Seoul, the nightlife in Gangnam is an experience not-to-be-missed.
If you want to see Seoul from above, you can head up in the cable car or hike the mountain to take in the views from the sprawling N Seoul Tower (Seoul Tower or Namsan Tower). Much like the Love Lock Bridge in Paris, romantics can symbolise their love for one another at the Lock of Loves.
For indoor thrills, head to Lotte World, the world's largest indoor theme park! For outdoor thrills you can head to Everland (a short drive from Seoul) OR visit the infamous DMZ - a heavily guarded border between North and South Korea.
In Suwon, just south of Seoul lies the loo-themed Haewoojae Museum, set in a giant toilet-shaped house.
Down South
Busan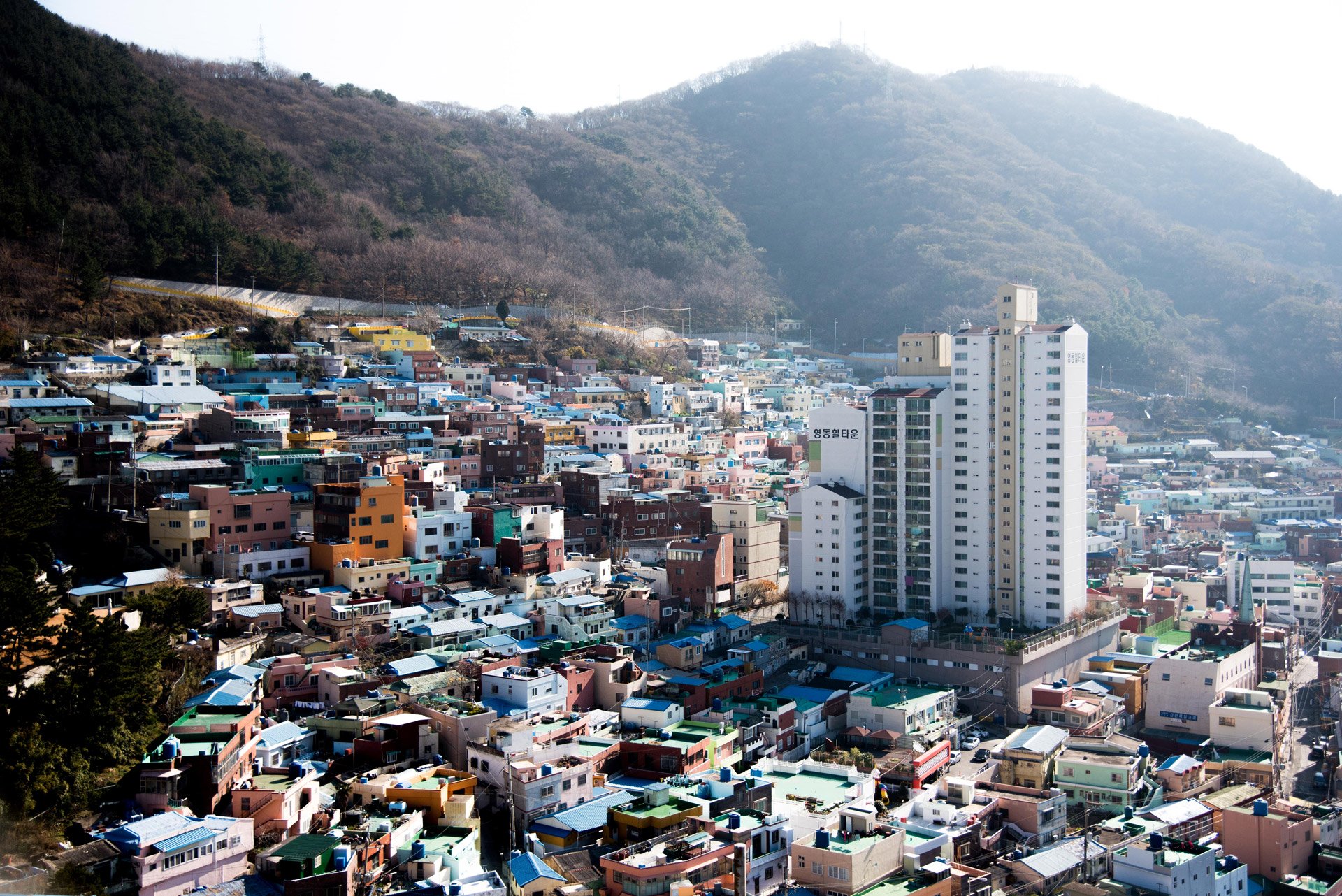 South Korea is roughly the size of England, but high-speed bullet trains mean you can zip through the country in no time. Just three hours from Seoul is the bustling, foodie capital of Busan. You will never be far from delicious eats to satisfy those pesky kimchi cravings. Fill yourself up on bibimbap (a rice dish with finely shredded vegetables, rice, egg and zingy sauce),  mandu (dumplings fried or floating in soups), naengmyeon (cold noodles in an icy broth that you snip with scissors before slurping) or an authentic Korean BBQ, topped off with a toast or 12 of Soju. The bustling Jagalchi Fish Market and quirky Gamcheon Cultural Village are other must visits.
That's not all Busan has going for it - a beautiful harbour and beaches mean there's plenty more to explore. Igidae Coastal Walk offers you a fantastic view of the famous Haeundae Beach skyline when you need a break from the hustle and bustle of South Korea's second largest city!
Tea and nature lovers shouldn't pass up the opportunity to wander through the striped Boseong Green Tea Fields of Daehan Dawon. You can walk for miles among the plantation, sipping takeaway green tea lattes as you go. Bliss!
Jeju Island
It's nicknamed the 'Hawaii of South Korea', so you know it's good! Jeju Island is a beautiful paradise on the coast of South Korea. It's not often you can hike a country's highest mountain in a day, but this is the exception! Despite the high altitude of Mount Hallason (1,950m above sea level), most people can make it to the peak and back in a day. No trip to Jeju would be complete without a visit to Sunrise Peak, or as the Koreans call it 'Seongsan Ilchulbong Peak' an easy-peasy climb to an extinct volcano with a crater on top.
Iho Beach is another stand out in the region, with its combination of grey and yellow sand, perfect for a swim. It's always strongly suggested to ignore TLC's advice and do go chasing waterfalls. Because Jeju has lots of them! Jeongbang Waterfall, Cheonjeyeon Falls, Sojeongbang Falls & Eongtto Falls, to name a few.
If you're in the area around July, prepare to get down and dirty – because Jeju celebrates its Herb and Mud Festival. Think mud baths, herb and mud massages, mudslides, and mud Korean wrestling.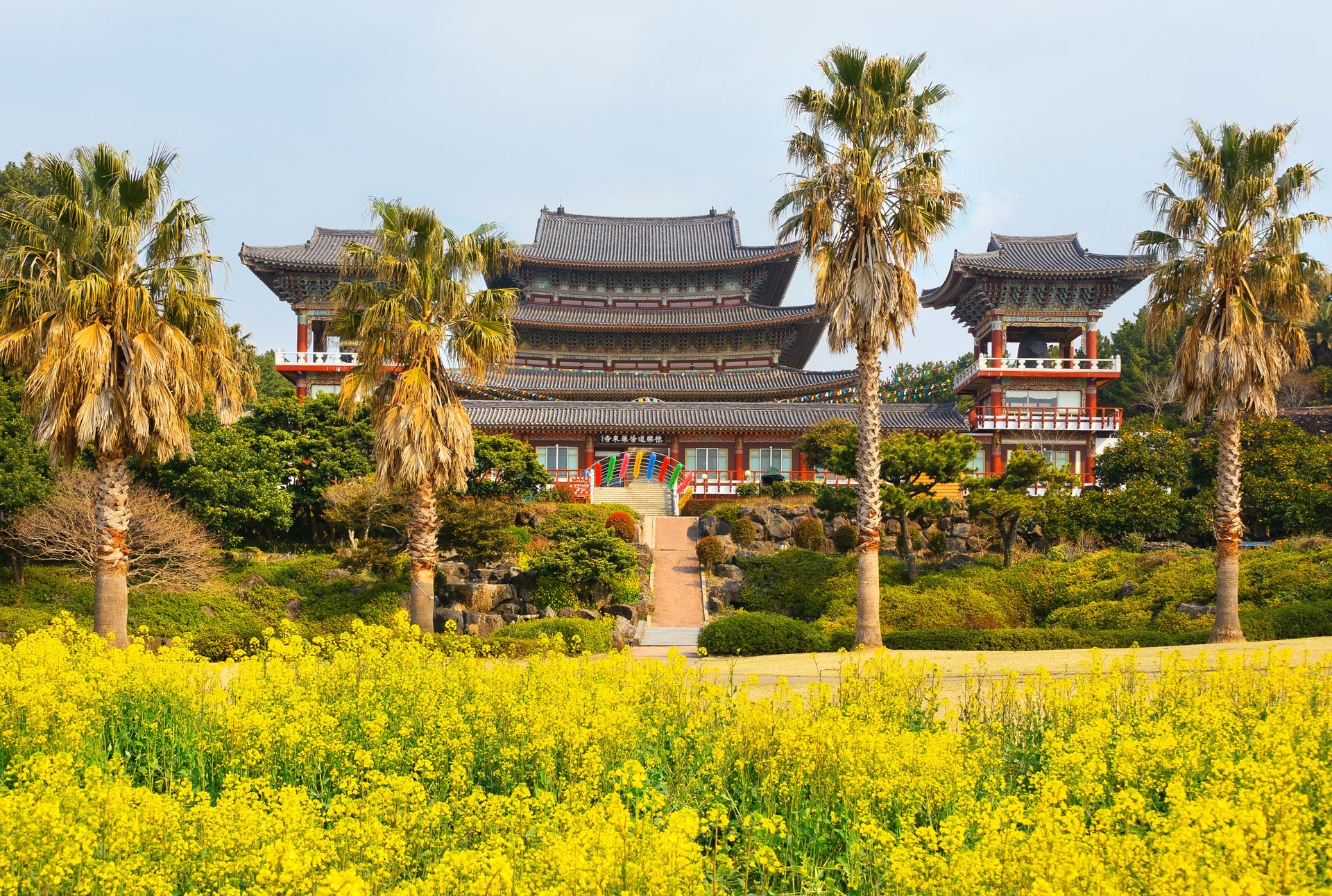 If you're looking for a break, ways to strengthen your soft skills, or simply want to live it up in one of the most developed countries in Asia, Teaching English may be an option for you. If exploring, eating heaps of delicious food every single day and taking your TESOL cert around the world with you sounds like a plan, clicking the red button below is your first step!