How to find love (at least for the night) while travelling
We've all thought about it. John Travolta and Olivia Newton-John sang about it in the '70s. That summer lovin', that whirlwind romance, getting swept off your feet by a beautiful foreigner with a sexy accent. It's the stuff dreams are made of. Who knows, you could even fall in love, get hitched and claim yourself that super coveted second passport. Not to mention having the most amazing "well how did you guys meet?" story.
But how do you do it?
We've written up some tips to help you navigate the waters.
1. Be friendly and open to meeting new people
Now this one might seem a little obvious, but you would be surprised how many people stay shut off when travelling. Especially if you happen to be travelling with a group. Introduce yourself to people, swing over a compliment, get into that small talk. You'll find that people aren't scary. Most people absolutely love meeting travellers! You've got an interesting story, you're from somewhere fun and are most likely a bit of a badass. Utilize your awesome "traveller points" and go and make some friends.
If you are with a group it can be a little more daunting for people to approach you. You may not even notice it, but you may well be acting very closed off and not allowing others to enter your circle. This is totally fair, you're on a dream trip with your mates and are probably having a lot of fun. People aren't going to approach you, so approach them! Introduce them to your friends. Because as Pitbull said "You go get your friends, I'll go get my friends, and we can be friends, do this every weekend," and after all, he is Mr Worldwide so we should listen to his travel tips.
2. Stay at hostels
Hostels are world-renowned for the social aspect. You will never find it easier to make friends than when you're in a hostel common room. Everyone is there for the exact same reasons you are. To explore a new exciting place, and to make friends (if not more). They'll have social events on and tours you can participate in. Ask that hostel dreamboat what they're doing today! Chances are if you ask them if you can come with them, they'll be okay with it, then flirt like crazy! You're in!
(Side but very important note) Coming from an experienced hostel stayer. If things go REALLY well, please don't subject the rest of your dorm to that. Everyone hates those people! Either spring for the private room (most hostels will have them) or take it to the bathroom like a civilized person.
4. Go on tours
Organised tours are a really great way to meet people. Plus it's an awesome way to see all the best sites. Most destinations will offer a free walking tour. These are absolutely great as not only do they give you a really in-depth view of the city and provide an awesome way to get your bearings in a new place, but they also always pull in a mixed demographic. Whatever your type, you'll find them on a walking tour.
5. Ask people if they have anyone they can set you up with
If you meet a cool local or another traveller (who's not your type) then ask them if they know anyone that you'd vibe with. You can play this however you like, the "I'm totally joking… unless you know any hotties" is a personal favourite. At the very least it'll strike up an interesting conversation and let whomever you've met know that you're on the hunt.
6. Get to the pub!
Fancy yourself a bit of a Casanova? Put those skills to the test and get to the pub. Go and interact with the locals in their natural habitat. Strike up some conversations and see where the night takes you.
7. Get swiping boys and girls!
If you have a little bit of a stigma about online dating, you kind of have to get over it. It's the future and whether you love it or hate it; it's how people meet each other these days.
Get over there and swipe like crazy! It can be an awesome way to not only check out the talent overseas, but you can also have some really cool authentic experiences with locals. You can find someone that will know all the best spots and take you to the road less travelled. They're also going to be trying to impress you so they'll pull out the stops. If they are local, they might have access to a car as well! Why not suggest they be your own personal tour guide? At the end of the day you might even show them a side to their city they've never taken the time to see.
8. Which apps should you swipe right on?
Tinder - The OG! The original, and in lots of senses the best. Tinder has been around from the start and still very much has the highest usage rates (50 million people worldwide!).
When people think of dating apps Tinder immediately springs to mind. Tinder has a lot of pros, but also cons. It's by far the heaviest used, so you're going to get matches. However, due to the history of the app users can generally have "one thing on their mind". That being said, there are always diamonds in the rough, and if that's what you're there for, get it done!
Bumble - Founded by a co-founder of Tinder, Whitney Wolfe Herd. She quit Tinder after she filed sexual assault allegations against other board members. Tinder settled the lawsuit and Whitney was awarded $1million in a settlement which she used to found Bumble (what a badass!) That backstory gives a little insight about the vibe of Bumble.
Bumble is marketed as the "Feminist Dating App". When heterosexual couples match, women make the first move. If Tinder is a bit much for you, Bumble can be used as the much friendlier "female-centric" alternative.
Hinge - The app "Designed to be deleted". Hinge focuses more on real connection rather than just looks. Here, users are forced to answer a few questions on top of putting pictures up. People like specific things on potential partner's pages so it goes a bit deeper than a yes or no.
If you're looking for that real love connection, Hinge could be your best bet. The only issue is that your profile takes a little more setting up. But have fun with it and get creative.
Grindr - Grindr has been the king of the homosexual, bisexual and trans dating scene since the beginning. While all the previous apps have the option for all sexualities Grindr is the specialist in the LGBTIQ community.
The winner (if you've got some cash) - Tinder Gold & Tinder Plus
First things first, you get access to unlimited swipes. So you'll never be forced to wait to right swipe that gorgeous exotic person of your dreams.
But the best features from Tinder's premium services for travellers are Boost and Passport
Passport - Tinder Passport allows you to change your location on the app and start swiping before you get to destinations. Using this feature, you can arrive at a destination and already have a few matches in the bank. (I've even known of a person that actually saved a bit of money on accommodation doing things this way...).
Boost - When you arrive at a destination you can give yourself a Boost. This will put your profile at the very top of people's swipes. You'll be seen by more people and get many more matches right from the get-go.
Whether you find love or not overseas, go out and have some fun! That's a big part of travel. Meeting and interacting with people that otherwise you never would have got the chance to. Get in touch with the culture and let it become a part of you.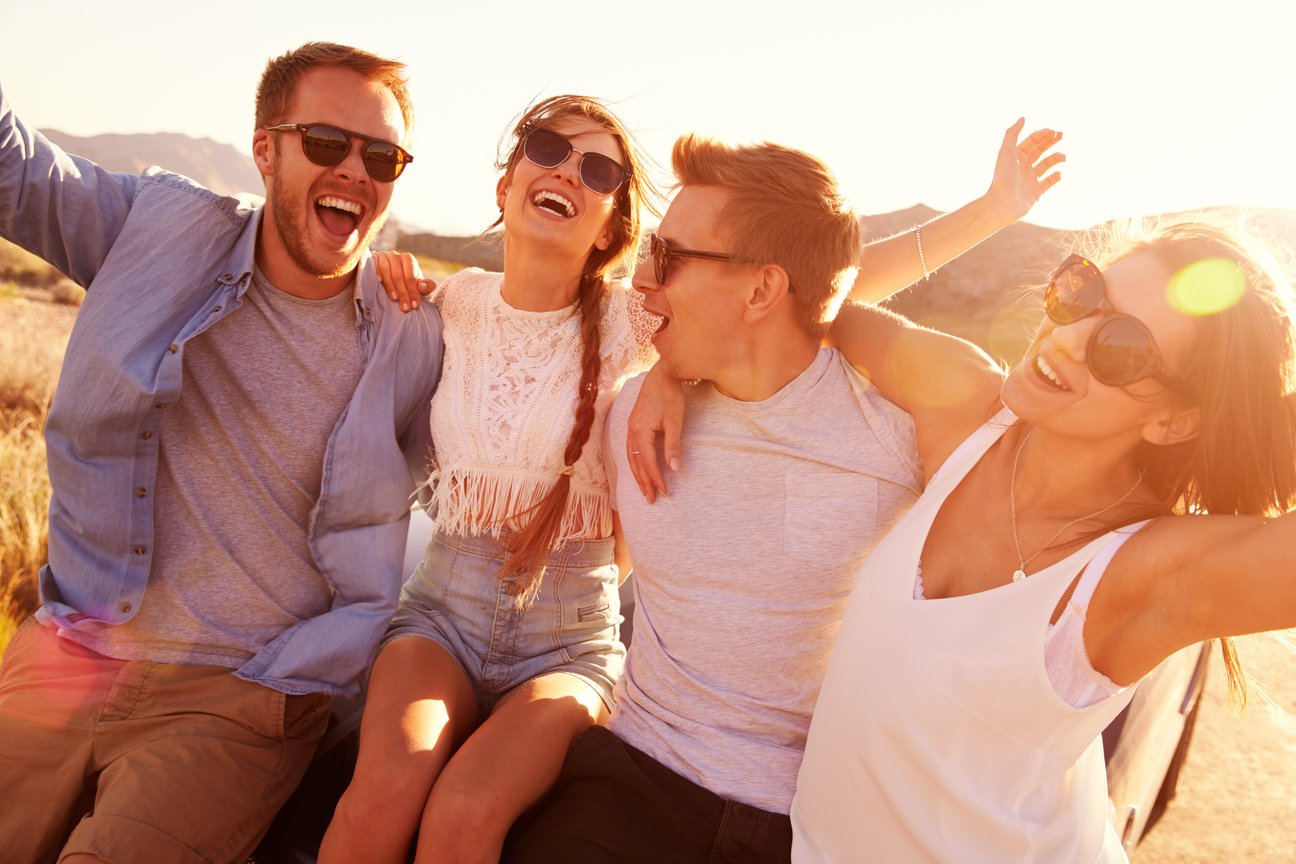 Quit your job, go overseas, fall in love, never return. It's popped up on your Pinterest time and time again. Go find out why!
Don't kiss anymore frogs; kiss a kraut, pom or yank instead.
The best way to meet a local is to get off the tourist trail and have an authentic experience. Global Work & Travel specialises in meaningful travel, so start your love story today.