How to Succeed as a Digital Nomad in New York City
New York, New York… a city loved for so many different reasons and a very attractive location for digital nomads seeking a rich life experience.
In New York you'll find culture, adventures, parties, glamour, diverse cuisine, and so much more.
However, given the sheer size of the Big Apple, heading there with no idea of what you want to achieve could waste a lot of time and eat into your budget.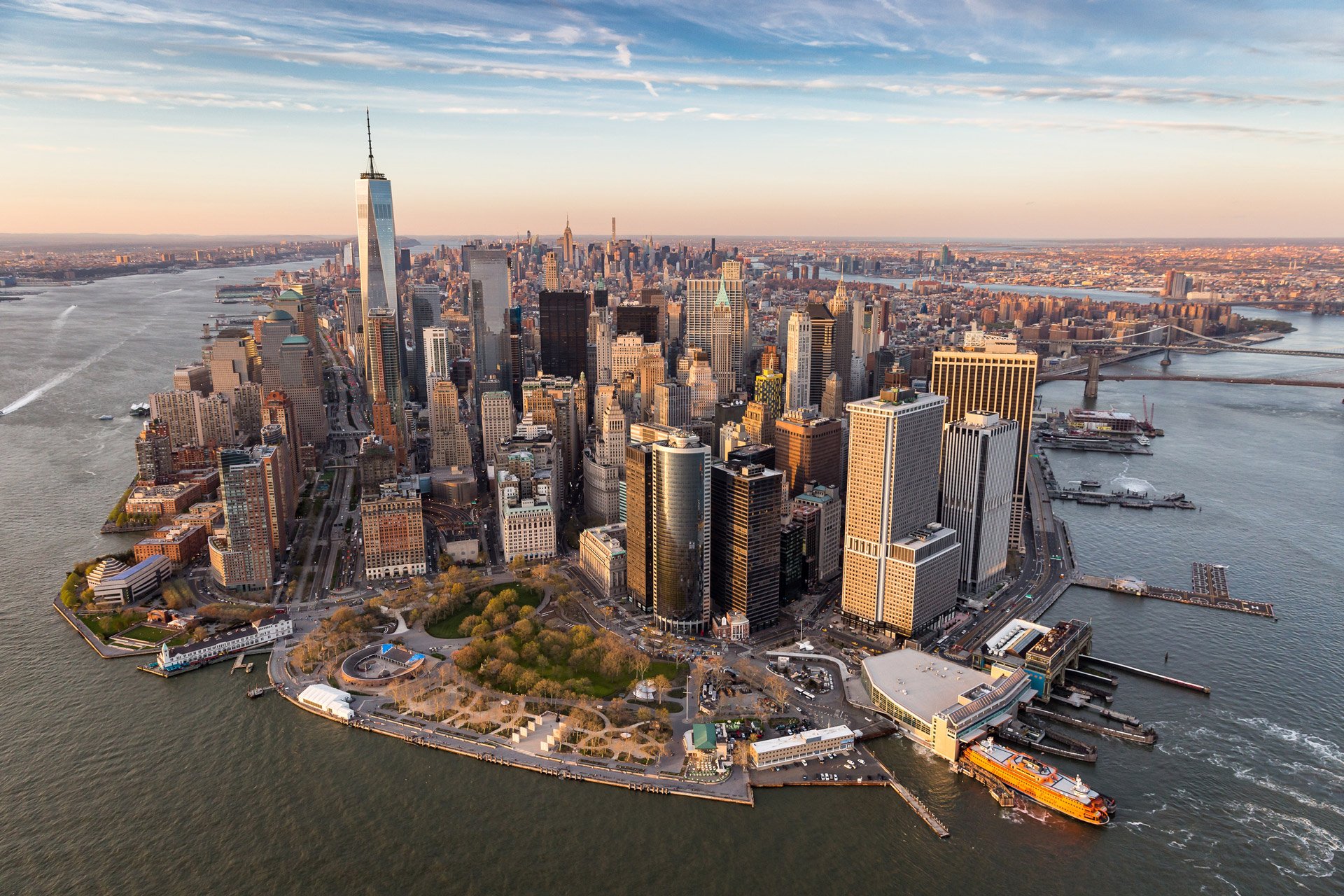 Not all areas of New York are the same, but some are ideal for digital nomads, whose culture and work ethics are both welcomed and accommodated for.
Some forward planning will significantly aid success as a digital nomad in New York, so feel free to take on board the following tips for a smooth transition into life in this fascinating city.
Where is the best NYC location for you?
There is more choice than it's possible to cover here, but the most popular nomad spots are Manhattan and Brooklyn, followed by Long Island, Queens, Bronx and Buffalo.
All are very different, so you should research carefully or visit them before deciding, if possible.
Harlem in Manhattan won't let you down. You can stroll around Central Park, explore in a kayak, head to the theatre all week around, or check out some museums. Here you can also party like it's 1999 if you wish. Don't forget to visit Times Square, the Empire State Building and the Statue of Liberty.
You might also like Brooklyn's Bay Ridge area, and the same goes for Bushwick and Williamsburg. The latter two neighbourhoods are definitely digital nomad hotspots – these uber-cool areas can offer a rich and diverse living experience: think skateboarding, boutique shops, retro and artisan cafes, galleries, parks, exhibitions, gigs and even raves. That's just for a start.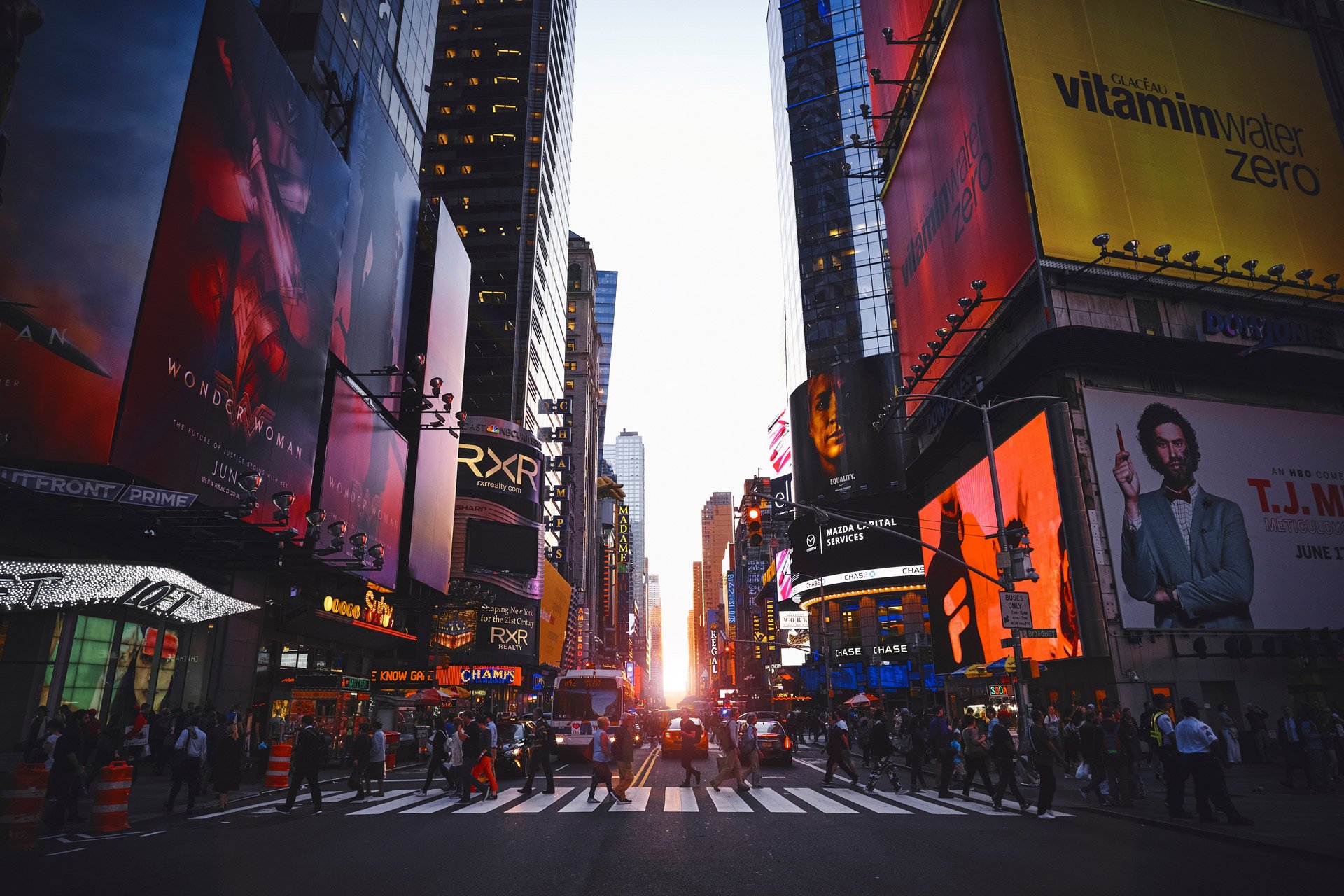 Decide on your New York accommodation
In New York, you have plenty of options in terms of living spaces. Some are far more luxurious and expensive than others, so figuring out your accommodation budget before arriving is a good idea. A lot of digital nomads will opt for flatshares, while others make the most of co-living opportunities. Shorter-term nomads often make use of the many Airbnb options, but of course, the cost can add up.
Sharing a flat with other nomads
If you're new to the city, it can be very comforting and educational to share a home with others in your situation. Those who arrived before you will know the area and nomad haunts well, which should save you time on research, as well as trial and error.
Check out sites that connect you to other roommates too, as there could be other nomads looking to partner up and take a flat together rather than moving into an established one. This is a good move for those with long-term rentals in mind. Like anywhere, you'll probably pay more if you take a short-term let, but if you don't have concrete plans, sometimes that is smartest.
Why not also check out Craigslist? This is the massive online marketplace where you can find pretty much anything, including both flat rentals and roommates advertising. It's a little less consistent compared to the actual flatshare sites, but you might be lucky and find just what you're looking for at a more reasonable price. It's harder to plan in advance with Craigslist, but Bedly is another good option for aspiring flatmates; here you can find short-term, long-term and monthly rentals with advance booking so that you can prepare before you arrive in New York.
Co-Living
Co-living is the next big thing and is really taking off in New York. It's all about community, as the name suggests. Co-living organisation WeLive was designed with community and flexibility in mind and offers living spaces of all kinds. You can live in spaces that have mailrooms, laundry rooms that are also bars, communal kitchens and event spaces. Some even have roof decks and hot tubs, if you enjoy the high life!
If building friendships and networks are important to you, co-living is your best bet. WeLive understands the necessity for short-term lets, so you'll have plenty of choice from a few nights to a few months or more.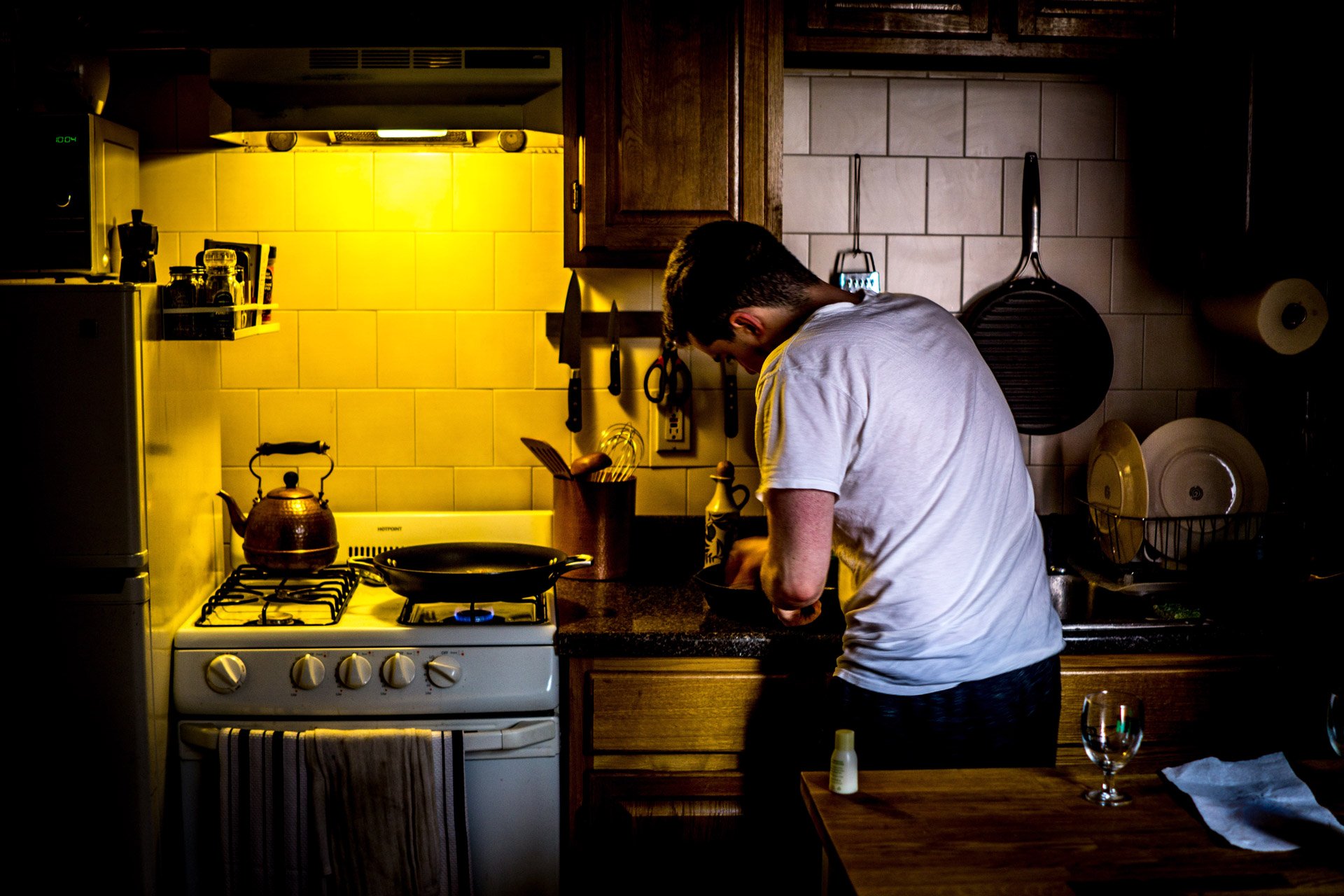 Where to work in New York
Co-working spaces
Every digital nomad needs a co-working space from time to time. There are some top spots in New York that offer a community, networking events, reliable internet, meeting rooms and more.
Many are stylishly decorated with a great vibe and several packages to suit every nomad's schedule. Ensemble in Manhattan has all these aspects covered, as well as a few enticing perks to make your days a little easier.
You could also try out a Croissant Coworking membership, which will find you workspaces all over the city that you can check into via their app. There are lots of great drop in options so you'll never be stuck for a decent workspace wherever you are.
Cafes and libraries
If you don't mind bustling environments and music, there are some great NY cafes that will cover your needs. Those that prefer the quiet life can head to the library instead, as the NYC public library system is set up perfectly for digital nomads with a wealth of resources as an added bonus.
Starbucks is a reliable option wherever you are, with late opening hours and good WiFi, but if you like the idea of something a little different, try one of the many Fika cafes in Manhattan. These Scandinavian-designed cafes offer free Wi-Fi and top quality coffee, as well as a great range of sandwiches, salads and chocolate.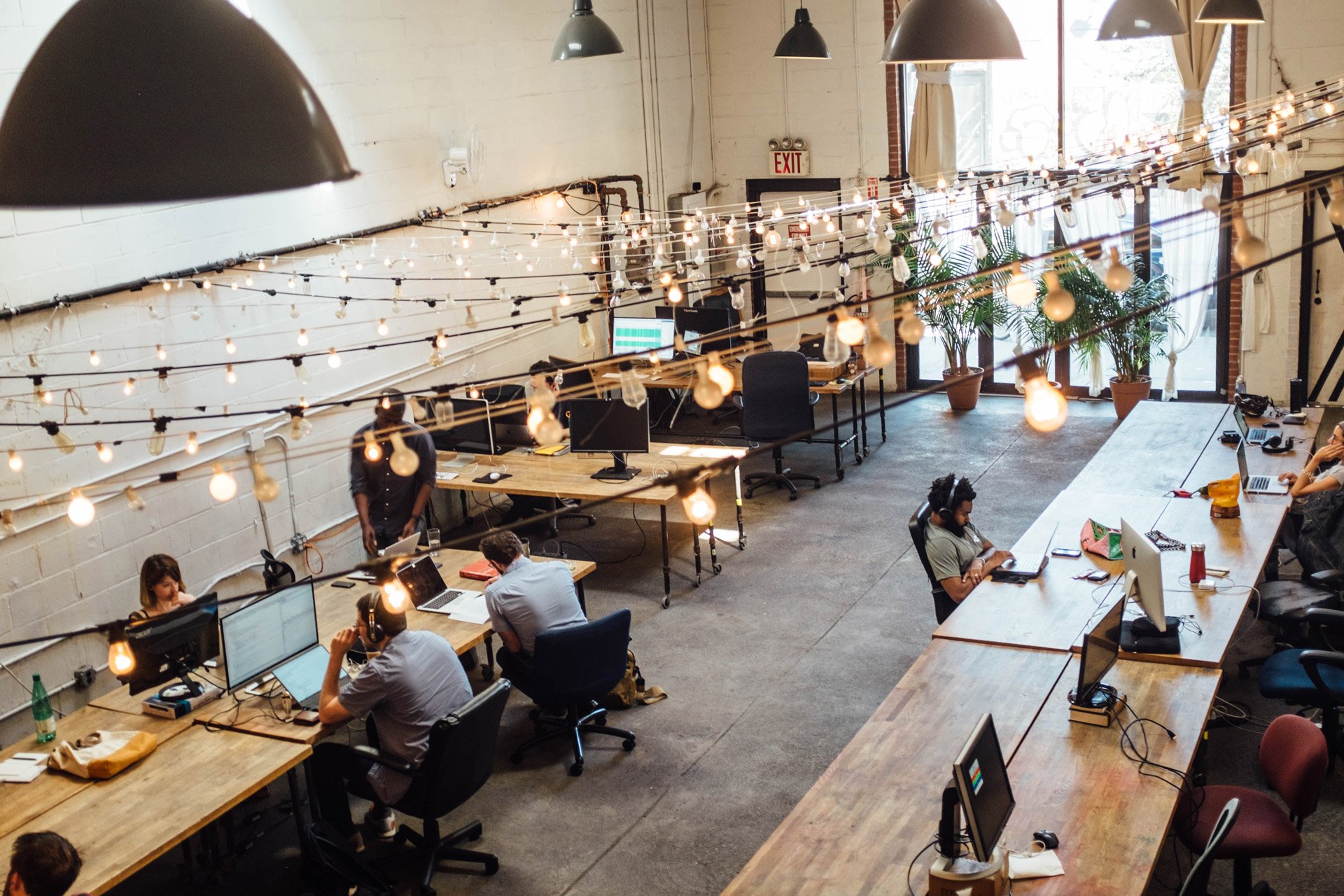 Where to eat in New York
If you don't want to spend a fortune but don't always feel like cooking for yourself, there are countless food trucks and street vendors around the city peddling cuisines from all around the world… and many of these are incredibly satisfying!
You probably won't pay more than $8 a pop, but some are so popular that you might have to queue a while! King of Falafel & Shawarma halal carts is a good example of that, as it always has plenty of people patiently waiting there turn for an excellent falafel, shawarma and rice dish. It's even won awards for best street food in New York!
If you like the idea of a real mix of foods, get down to Smorgasburg, the food cart fair in Williamsburg (Brooklyn). Here there are more than one hundred vendors selling everything from organic popsicles to delicious lobster rolls. This place is heaving and vibrant, so popular are the cuisines on offer.
If steak is your thing, head down to St Anselm in Brooklyn, the steakhouse dubbed as the best in town. Choose from delights such as butcher steak and bourbon brined pork chops; the staff are friendly, you can watch your food being grilled and there are great wines here too.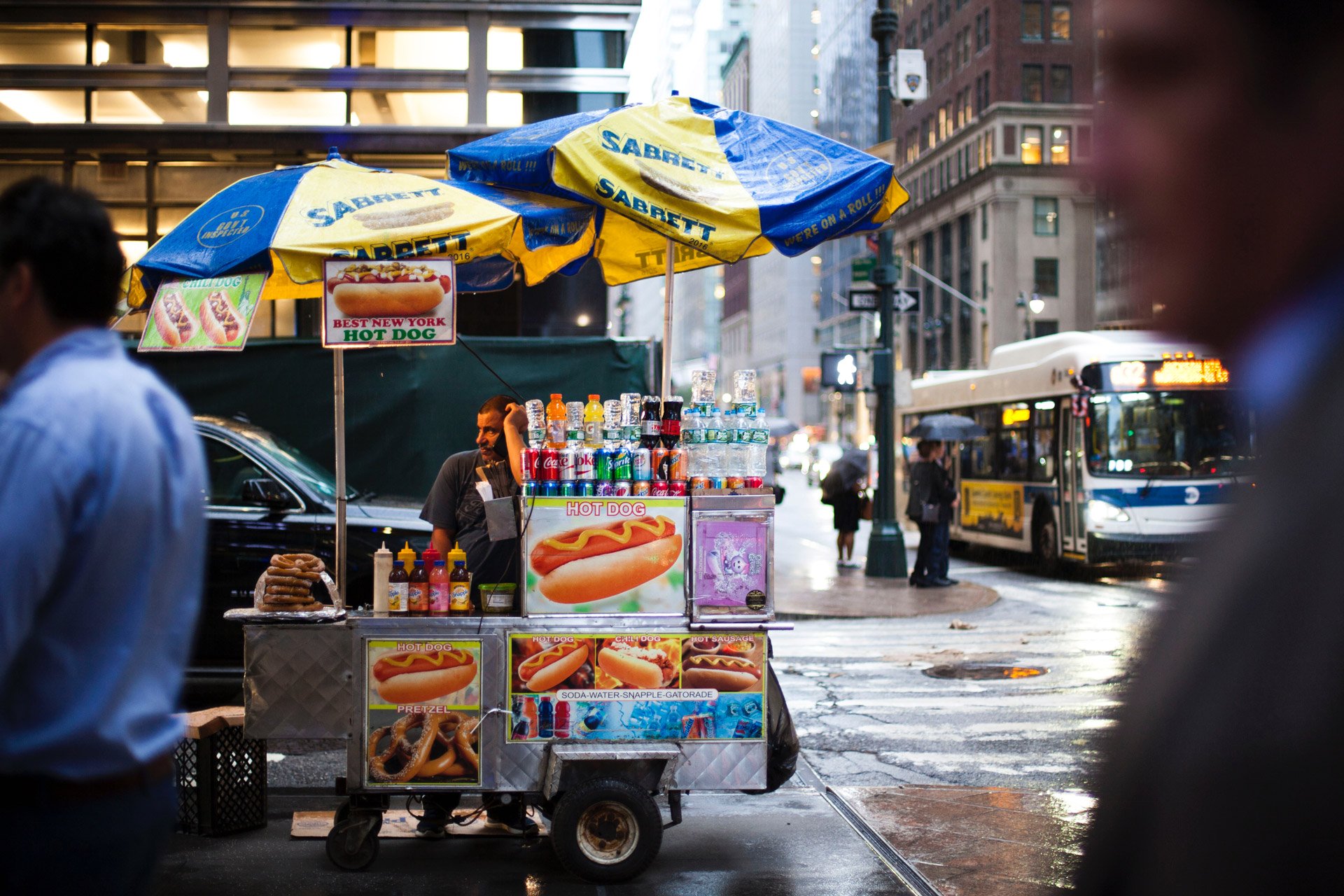 When to visit New York
If you're OK with just below sub-zero temperatures, winters are cool in more ways than one. The holiday season is a lot of fun and always lively, with festivals, ice skating, winter sports and much more. Summer gets pretty hot, up to 30°C on average, so sun lovers should go over then. If you're fortunate enough to experience the full spectrum of seasons in New York, you'll see for yourself that it's impossible to get bored in this unique city.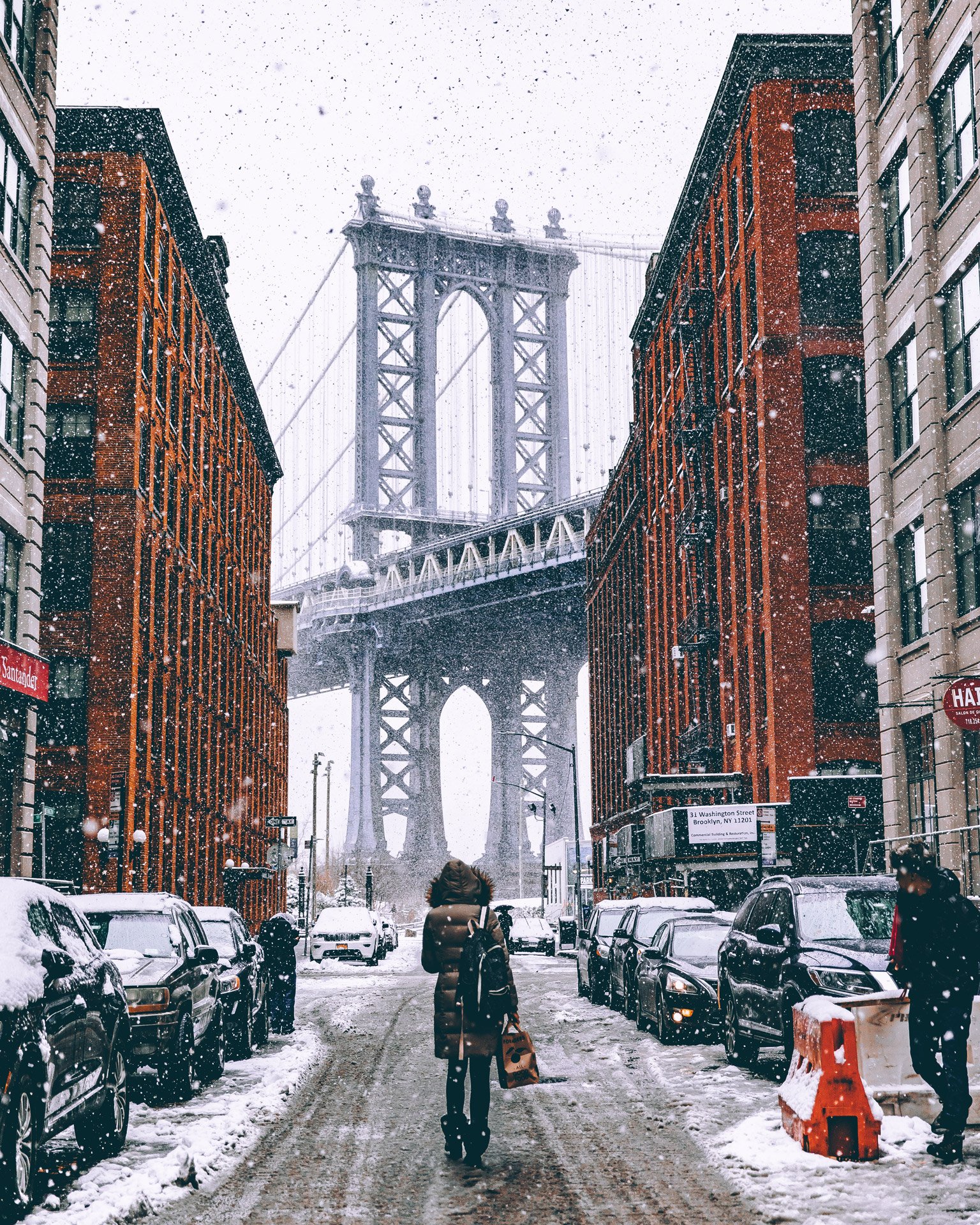 There you have it, folks. Who doesn't want to work and travel in one of the biggest cities on earth?! Click below to start your own American Dream…