Why you should Teach English in Vietnam by Katie G.
Hi! My name is Katie and I'm from the UK. I completed a law degree at Durham University in July 2019 and was certainly not ready to settle into a London office job. So, I researched opportunities for working abroad. A few google searches later and I got in touch with Global Work and Travel. One phone call and I was sold.
I now live in a modern apartment in Hanoi with a friend from my TESOL course, and I work as an English teacher at Apollo Junior, one of the biggest English centres in the north of Vietnam. For anyone considering embarking on a similar journey, I 100% recommend.
Hopefully through sharing some of my experiences with you, you will build up the courage to take this step too!
Arriving in Vietnam - TESOL course in Ho Chi Minh
Living in Ho Chi Minh during my TESOL was a really cool experience; the city is crazy with thousands of mopeds (be careful when crossing!) but also a really fun place to be. The living costs are crazily cheap, and to this day (3 months later) I still miss my regular mango smoothie lady who made the BEST smoothies for about 30p. See you later, Pret.
Outside of general living, one of my favourite evenings in HCMC was spent at the top of the Glow Skybar – the rooftop offers views out over the whole city and the lights are incredible. Naturally, we had to pose.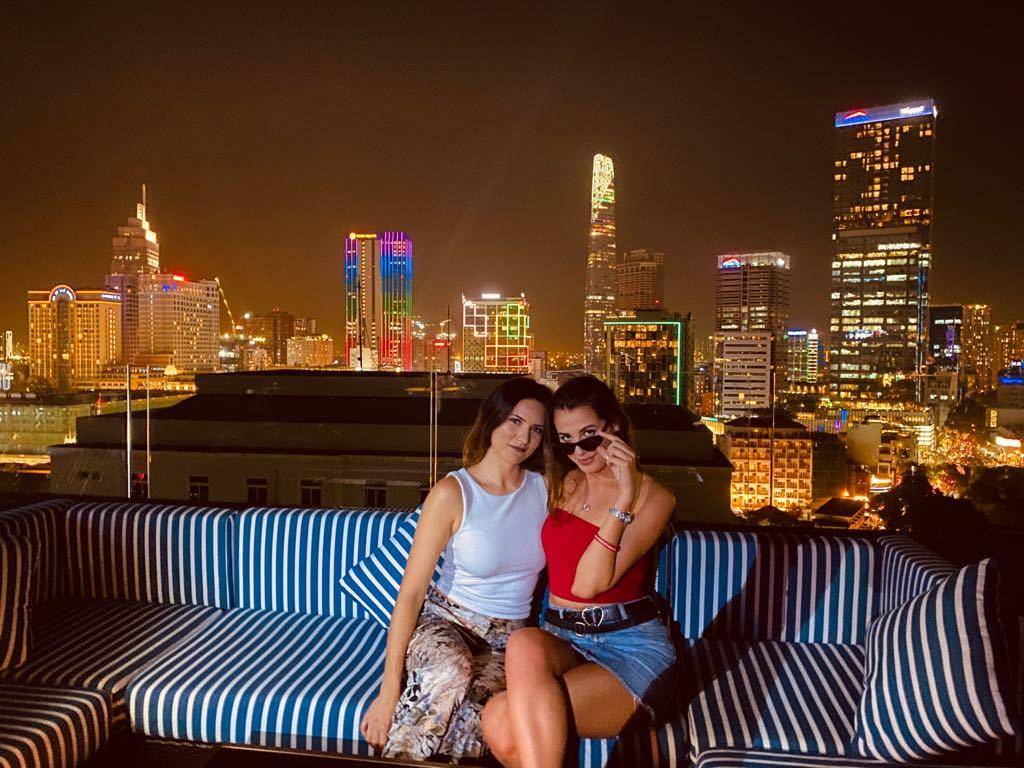 As seen in Global Work and Travel's advertisements, one of the trips during orientation was to go to a Vietnamese Cooking Class. This was such a highlight for me. We were taken around a farm, learning about different herbs and ingredients that we would later use in our own cooking. Eventually, we were given the task of making our own Vietnamese spring rolls (Goi Cuon – my laptop won't do the accents), a meat salad, and our own sweet and sour sauces. The day was such a wonderful insight into a more rural area in the outskirts of HCMC; particularly great for those who love greenery and the outdoors!
Exploring South East Asia!
In between finishing my TESOL course and securing my job with Apollo, I had to do a VISA run. I went with two friends to Chiang Mai in Thailand. The plane journey was so short and tickets were really cheap, too – I definitely recommend making the most of this while being in South East Asia! On our second day, we went to the Chiang Mai Elephant Sanctuary (available to book online). We spent the day feeding the elephants, washing them in mud baths, making medicine for them and eating delicious Thai cuisine. Honestly, this is an experience I will never forget! And one which I would love to repeat all over again. However, if you are also considering this, please don't ride the elephants! Only join tours that feed/look after them.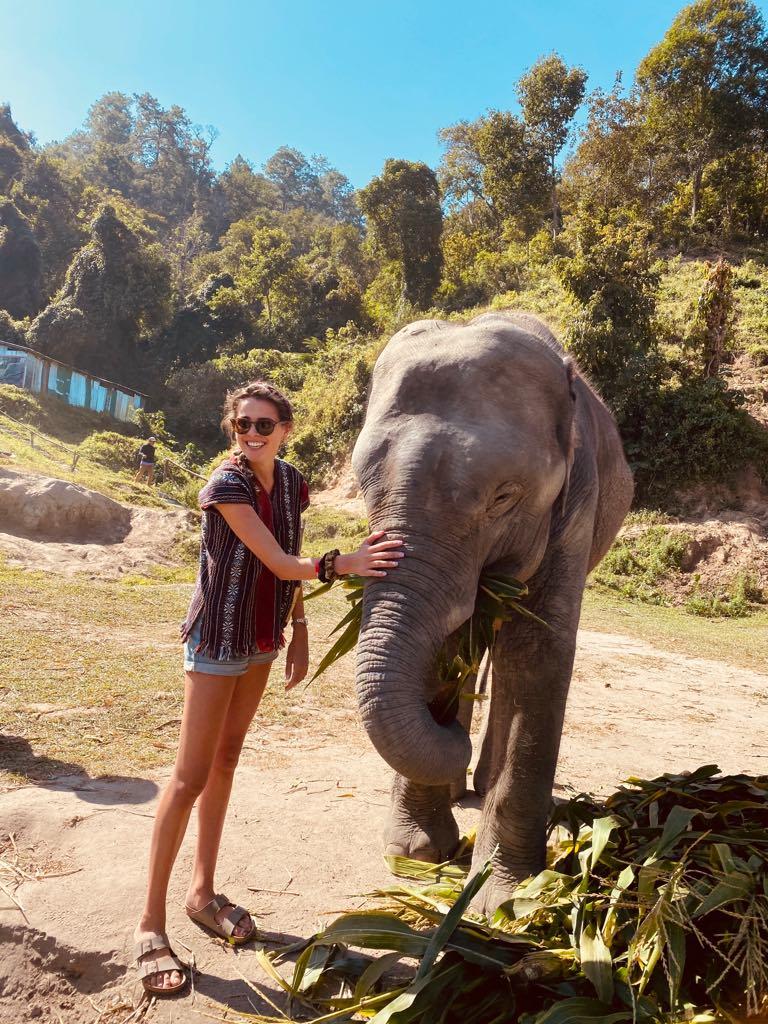 During late January, the Tet celebrations started for the Lunar New Year. For this, I got a week off work and so went to explore Danang, Hoi An, and Nha Trang.
I absolutely loved Hoi An; in the evening, the boats on the river are all lit up with lanterns and it's the most beautiful sight. On a serious note though, you will be hassled down the entire river for you to get on a boat; the trick is to be completely unresponsive if you're not interested and just keep walking. Saying that, we eventually took a boat out because it's just so cheap and picturesque – my Instagram stories were endless.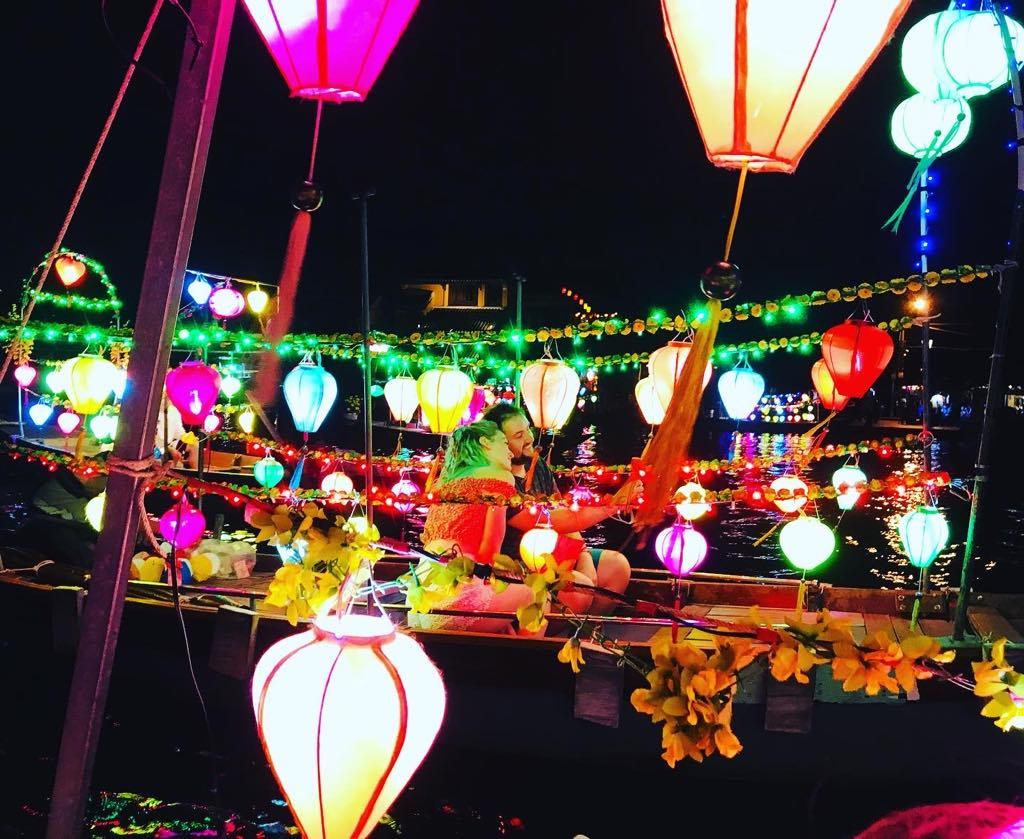 Nha Trang was also a great place to visit; we spent one day at the Ba Ho waterfalls which I highly recommend. You can do plenty of rock climbing there and cliff jump into the waterfalls. Or, if you prefer a more chilled out day, then feel free to sit back and relax by the pool with a fresh coconut!
These are only a few of my wonderful experiences that I have had out here with Global Work and Travel. But ultimately, if any of this blog interests you then I highly recommend coming out and making your own memories in South East Asia! Peace out from Hanoi x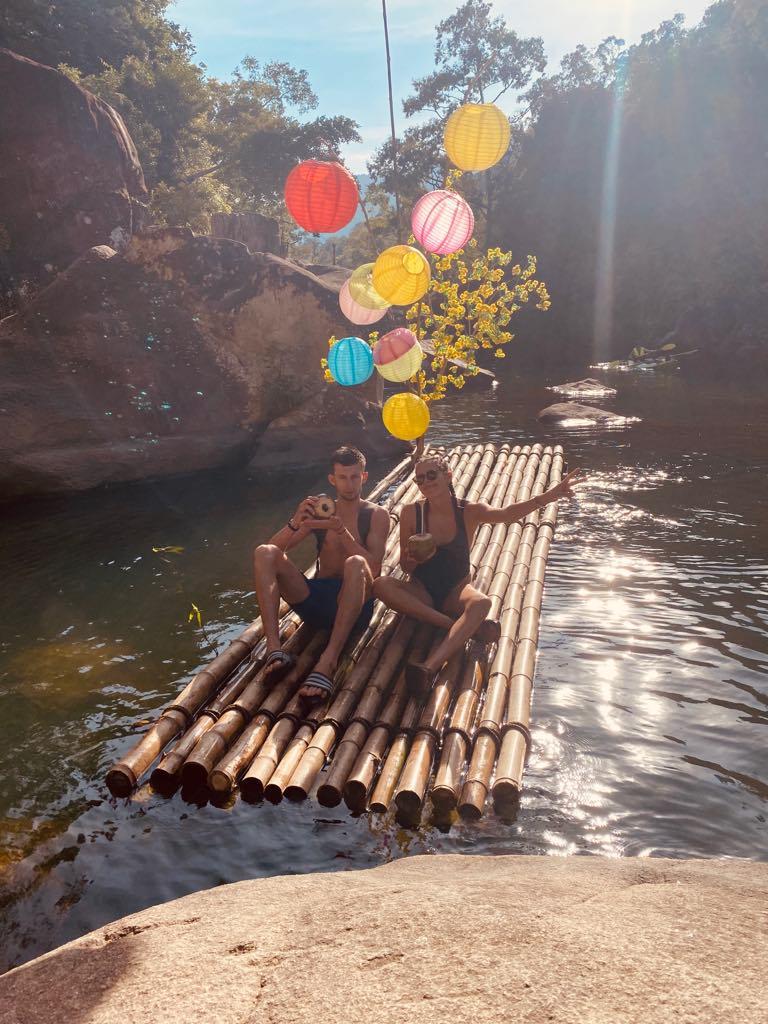 We don't know about you, but we're convinced! You don't need any experience, just a passion to teach English and help the community. If you would like to experience this for yourself and dive into the Vietnamese culture whilst having the time of your life like Katie did, start your trip through the link below.