11 Tips For Saving While On A Working Holiday
Working Holidays are a great way to see a new country, make new friends, earn some money and gain an all-round wider perspective on life.
It can be daunting at first when you put your application in, but it's pretty darn exciting when that approval comes through. Now all you have to do is book your flight, count down the days and strategically pack your life in a bag!

When you've embarked on your working holiday, wherever that may be, you'll no doubt be fully bitten by the travel bug. Not only are you in a new country and seeing it as a local would, you'll get to start planning your next trip after that.
It's quite the norm for travellers on a working holiday visa to have this 'save up' mentality and attitude so that you won't be alone. You might be at the beginning of your adventure, or at the end but whenever it's time to hit the next chapter, it's important to keep this list handy. Without further adieu, here are 11 tips to save money while on a working holiday.
1. Have a Plan
Whatever you want to save your money for, it's important to have a rough plan. If you're deciding on travelling again, research where you're going and what costs you're likely to face. Southeast Asia prices will differ hugely than from Europe, so it just depends on what you want. Once you have a plan, try stick to it as much as possible, and keep aside some money each week or month.
2. Book Your Flights Early
Keeping your costs down, in the long run, will help you come out with a bigger chunk of change at the end of your working holiday. This will depend on the plan you've come up with. Booking flights early in advance can save you hundreds of dollars, plus it really gives you a specific timeline of how many weeks you have to go until you embark on your next chapter. 
 3. PUBLIC TRANSPORT
A more general piece of advice would be to do the simple things, regularly. This means taking cheaper options, and one of the main ones would be using public transport. Uber might be more convenient at times, but mass public transport will always work out cheaper. Forget taxis, they are like the forbidden fruit when you're saving!
4. Cook For Yourself
We all have to eat - but eating out is a costly expense, especially in working holiday visa-heavy countries like Australia, New Zealand, UK and Canada. Cooking for yourself can be social, fun and can give you a lot more value for your money. You may be with friends or still staying in a hostel, but food is always the main travel hack to save money.
5. Appropriate Accommodation
Flat sharing, room sharing or even staying in a hostel for a short while are good ways to keep the costs down. Sharing with a friend or your partner will definitely cut costs. Don't worry if you're a solo traveller, many of us are! You don't have to live in your temporary place forever, think of it as just a bed. Your main goals are travelling as much as possible and saving.
6. Take a Second Job
Mixing up two different roles keeps you on your toes, extends your skill set, develops great time management and flexibility and increases your bank balance! This might keep things fresh and less mundane. It's not uncommon for travellers to take this route, because the rewards of being in a healthy cash flow situation are totally worth it!
7. Take Road Trips
Let's face it, you've acquired your working holiday visa to see a country. If you want to tie that in with saving money, then travelling around the country needs to be cheaper than if you're purely on holiday. One of the best ways to travel is by going on road trips. You see more, you're in control and  the expenses are generally a lot lower, especially when travelling in groups. The little towns, villages, secret beaches and empty terrains are all yours to enjoy when you're road trippin'. You get to see the country in its natural state, without the white flags of tour guides, selfie sticks and queues. Just imagine doing a road trip across the United States with a couple of your new friends, that would be seriously surreal!
8. Work Overtime Hours
Okay, back to the work stuff. We aren't going to beat around the bush; you'll have to work to save money. Yet, working in a new country, environment and new atmosphere is amazing for your resume and life experience. You'll more than likely enjoy your work because you know you've got something to look forward to. Add in the overtime and your bank balance will soon rise. Work hard, travel harder.
9. Be a Bargain Hunter
Whether it's finding the best deals at the grocery stores, shopping at clothing outlets and thrift stores, sharing a trip with friends or finding the best happy hour deals locally, being a bargain hunter can be fun too. Not only will it give you more patience (and appreciation), but also it's a skill that can allow you to travel for further and longer throughout your whole life. Future employers will love it too!
10. But Don't Over Do It
It's important to keep within your limits. If you have the right plan and timing, you can definitely save money smoothly on a working holiday visa. Remember, you're here to travel, learn something new, experience a new country and make some cash along the way. Don't burn yourself out!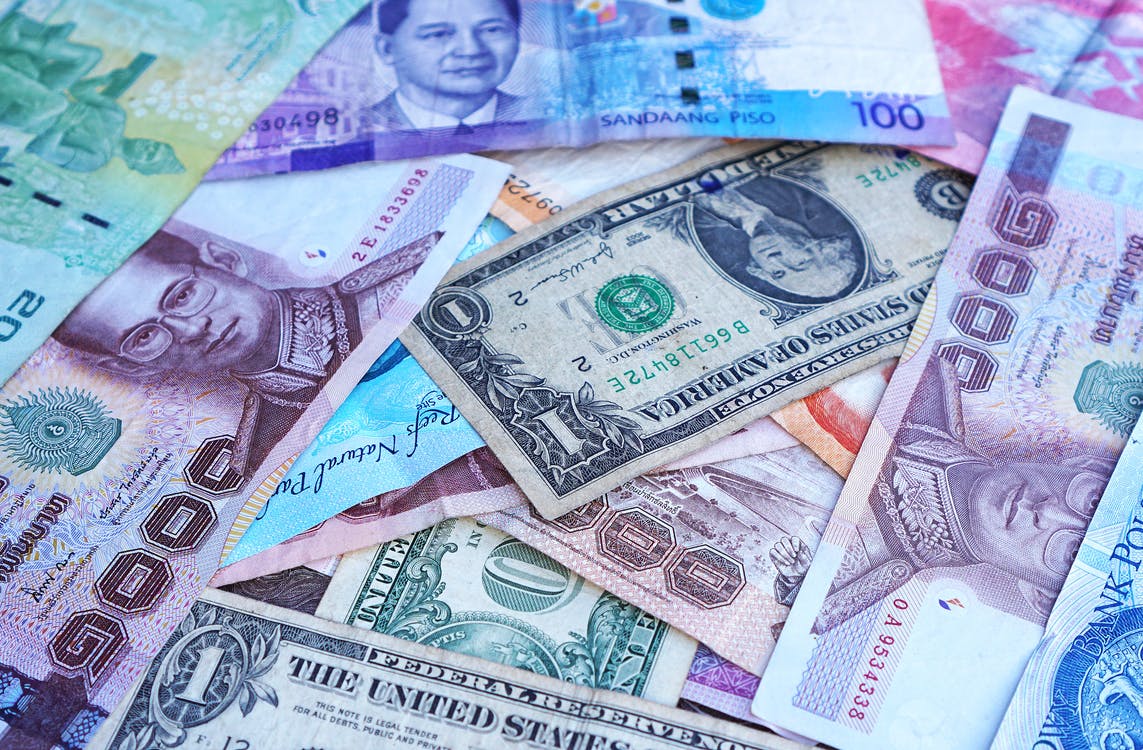 11. Get Your Tax Back
In some countries that provide the working holiday visa, a tax return is a great way to receive a lump sum from your time working abroad. Depending on your wage, hours and costs throughout the year, the average tax return is over the $1,000 mark! That's a flight to almost anywhere in the world, a month of hostels in Europe or a few weeks backpacking through Southeast Asia or South America.