13 Airport Hacks Every Traveller Should Know
If you're heading off abroad soon, check out our airport hacks that every traveller should know to make your next takeoff a piece of cake.
No one, and I mean no one, jumps out of bed at the thought of spending hours in transit. Well, except maybe George Clooney.
1. Weigh your bags at home
We cannot stress this one enough. Save yourself the humiliation of kneeling over an overloaded suitcase at the check-in counter deciding between items. Place your packed bag on your scales at home before you leave or grab a cheap digital scale for when you're on the go.
2. Take a picture of your case
It may help to have a photo handy of your bag in case you've completely blanked on what it looks like after 30+ hours of air travel. Or if (god forbid) it gets lost, you can make it easier for the staff at Lost & Found by having a photo ready so they know exactly what to look for. Attach one of our very own Global bag tags to your luggage and you'll never wonder which bag is yours again!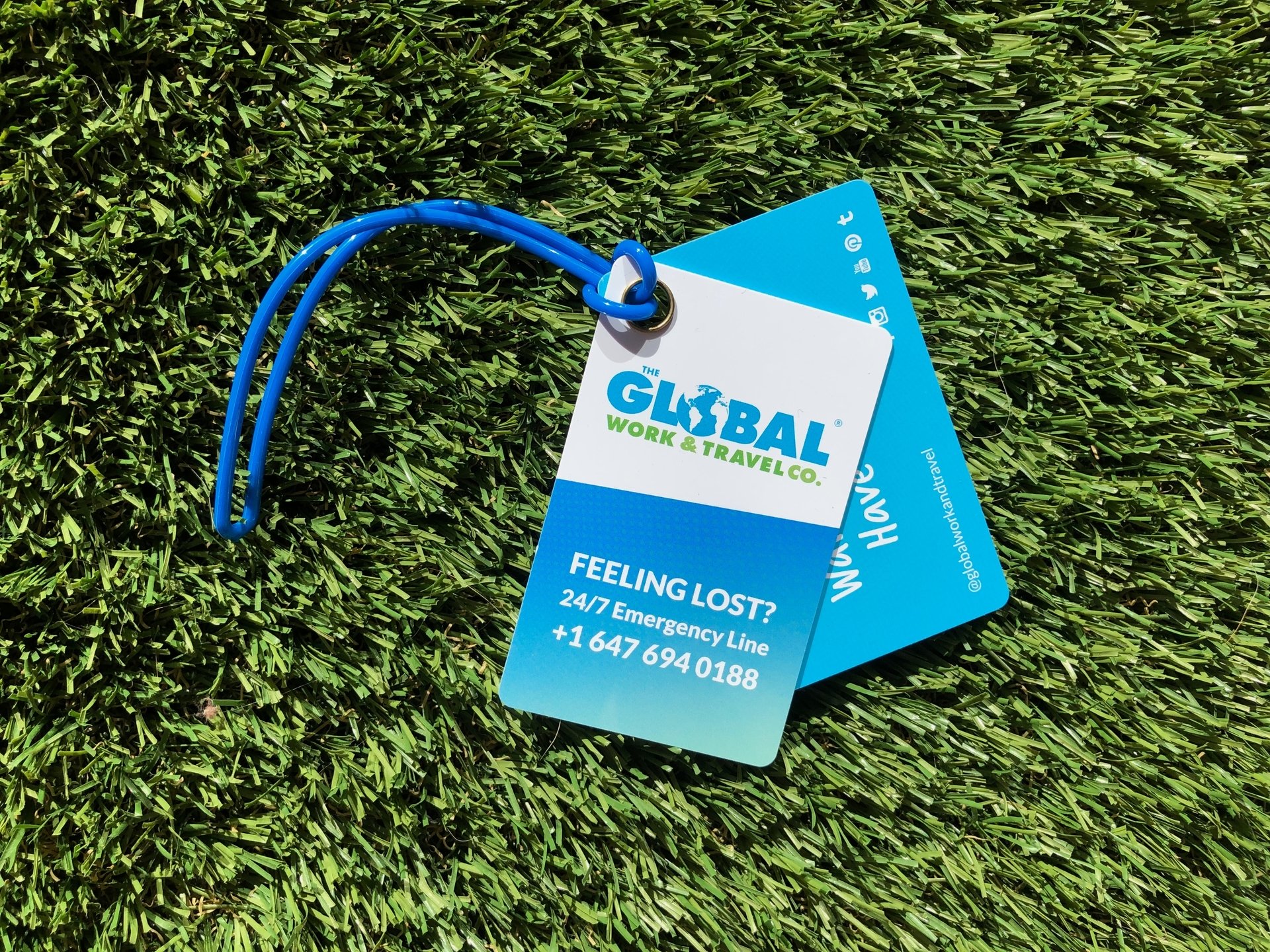 3. Eat before you fly
Eating a solid meal before takeoff helps battle jet lag. Fill up on protein and healthy fats - as Skyscanner say, "Dark, leafy greens are your BFF before boarding". If you watch where the flight attendants go, that's probably the best bet. This is not their first rodeo.
Related: How Do I Get Rid of Jet Lag?
4. Know thy airport
Download Flio for the ability to get flight status updates, navigate through any airport completely stress-free with comprehensive maps, know all the food deals ahead of time and you can even book access to a lounge (if your budget permits - imagine lounging in that pool before take-off!)
Top tip: Download the My TSA app while you're at it. If you select your airport of choice, it will show you any delay information through the security checkpoints and even the weather conditions.
5. Check to see if your airline has an app
These days, most offer their own smartphone app! Download it before you leave and take advantage of the latest travel updates, gate notifications as well as a boarding pass at your fingertips.
6. Ask for an exit row seat
Emergency exits rows have so much room for activities! These seats are usually blocked until check-in day. When checking in for your flight, ask if there are any exit row seats available, chances are there is. Think of all that leg room!
7. Map of free WiFi passwords
Many airports now offer free unlimited WiFi. If they don't, take advantage of this map. This handy map was crafted by a travel blogger himself & lists the airport and lounge WiFi passwords for most airports… all around the globe.
8. To the left, to the left
This is a bit of a psychological airport hack. Research shows that people tend to steer to the right lanes by default because most are right-handed. To shave off some screening station time, head to the left lane instead. Unless you queue with too many people that have heard this tip.
Top tip: Choose the queue with the most singular travellers, not groups, kids or families. The more children or even elderly, the slower the queue goes as there's more metal detected or more people forgetting to empty their pockets.
Related: The Best Travel Hacks for Even the Most Frequent Flyers
9. Fake it till you make it
If you're feeling bold, try your luck lining up in the business class check-in line. Most of the time, the staff at the check-in counter won't mind if you're actually flying economy and will check you in regardless. It could save you an hour of waiting in the economy line!
10. Stay hydrated
Do you remember the $9 airport water that took Twitter by storm last year? Don't be the guy that gives in, purchase a refillable water bottle to take with you through security. Make sure it's empty, of course, and fill it up at a water fountain on the other side.
11. Getting your carry-on organised
Remember that the overhead compartments are prime real estate. So before you even get in line to board the plane, organise your essentials and separate everything in your carry on for easy access. Pack an eye mask, earplugs, headphones, portable phone charger, book or iPad at the top.
12. Pack some zip locks
As a zip lock fanatic, they have saved me many times in my travels. Going through airport security with liquids, to stow my travel snacks and to keep my phone dry in sticky situations. Always keep a few in the pockets of your carry on - you never know when you'll need them.
13. Sign up for the VIP lounge
Because if you have to sit around waiting, you may as well do it in style. If you're a frequent flyer you can use your miles to buy a membership. If not, most lounges offer day passes for under $50. If you plan ahead you can get them for even cheaper!
What are you waiting for? Stop dreaming, start packing and go on that adventure of a lifetime!