15 Tips to Save Money in Australia
Australia is a dream destination for many travellers. Amazing weather, gorgeous beaches, perfect surf, miles of outback and unique wildlife. The list goes on. The 'Land Down Under' is where many travellers wish to visit and with the option for a working holiday visa for many countries from ages between 18-30, it's a place that isn't too difficult to explore for at least 12 months.
But Australia, as you may know, isn't the cheapest place in the world, so budgeting is essential for many travellers, especially when there is so much to explore. If you want to visit the epic Whitsundays, see koalas up close and visit Sydney's famous Opera House, unless you're loaded, you'll have to pick and choose what you spend your money on.
Even Aussies will tell you straight, finding a good budget hack or list of ways to save money in Australia is essential at times. Most travellers will learn on the road how to do that and find the costs out as they go, but we've managed to go one step further and provide you with some extra tips!
After spending some time on a Working Holiday, here's my best tips on saving moolah in Aus.
1. Stay In Hostels
Forget hotels for now, staying in hostels is the cheapest way for paying for accommodation. Hostels will normally have all the amenities you need such as a kitchen, showers and WIFI. Shop around especially in big cities as there are tons to choose from and you can save money whilst you're at it.
2. Or Couchsurf
Couchsurfing is free so if you're comfortable with a basic place to sleep in a locals house, go for it! We'd recommend you doing this for a little bit, not the whole trip, but whatever floats your boat. There's no better way for you to save money in Australia when it comes to accommodation.

3. Cook for yourself 
Unless you're eating fast food, eating out in Australia can be darn expensive. So, get to the grocery store, stock up and make yourself your own special dishes. Pasta is always a quick and cheap way to eat and save money on food. Trying to avoid spending on food in Australia can be tough, as the food is good quality from all over the world, especially in Melbourne.
4. Keep An Eye On Meal Deals
If you do REALLY want to eat out, keep an eye out for local restaurant and café meal deals. This definitely goes a long way when eating in Australia and is another chance for you to save money.
5. Walking Tours Are Free
If you've just entered a new place in Australia, and more than likely a tourist destination or city, head out on a walking tour! No doubt they'll be free and you'll get to see the ins and outs of the city for free!

6. Free Trials For Gym And Yoga Memberships
Keeping fit on the road can be tough when you haven't got a set routine, but you'll be glad to know there are several free trials for things like the gym or yoga. Walk around the city and take notes (or maybe a photo from your phone) of posters and introductory offers. You'll be surprised how many float about!
7. Pre-Drink Or BYO
Going out and spending tons of money on alcohol in Australia will never be cheap, and even a few hours of drinking may hit the bank balance hard. Pre-drinks is a smart way to get yourself on your way, or even hit the BYO restaurants if you're looking for a bit of a dining and drinking experience.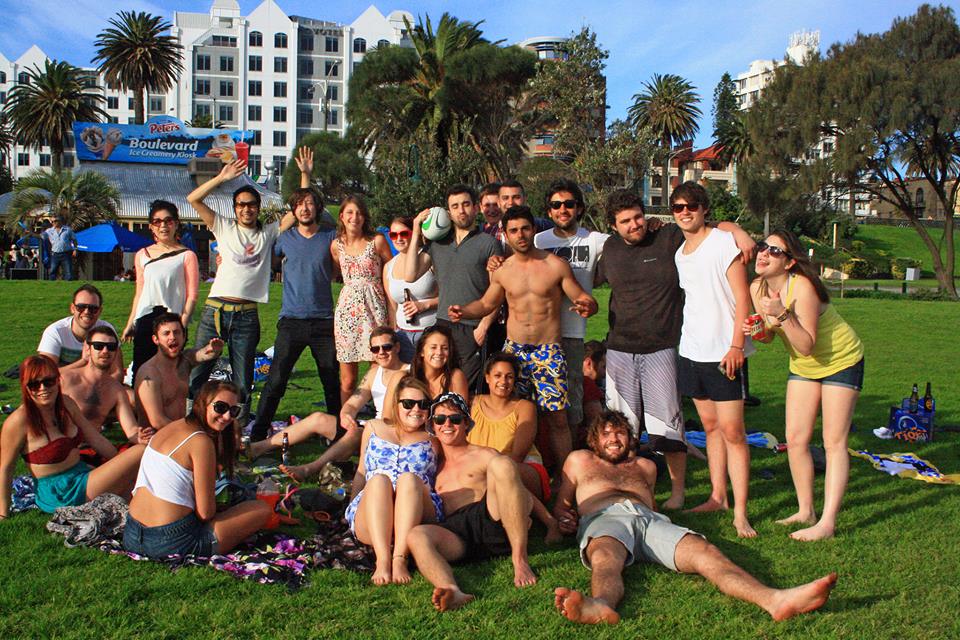 Grab a few beers and have a BBQ just like these guys did - sunning it up in stunning Saint Kilda, Melbourne
8. Look Out For Happy Hour
Everyone loves a happy hour, and in Australia there won't be any shortage of punters taking these offers up! Normally happy hours begin at the beginning of the evening, so keep an eye out for them and download the app 'The Happiest Hour'.
9. Hit The Beach!
Did you know Australia has enough beaches for you to visit everyday for more than 29 years? With over 10,000 beaches across the country, it's a perfect way to keeping your days full! You'll find that some of the best beaches in the world exist in Perth!
10. Or Go Wandering National Parks
Not quite as many national parks as beaches, Australia still has 500 to choose from. Another perfect way to spend your time within the natural free elements 'Oz' has to offer, there's no time to waste, so go get exploring now! Tasmania is a great place for this kind of excursion, with plenty of walks and hikes to explore!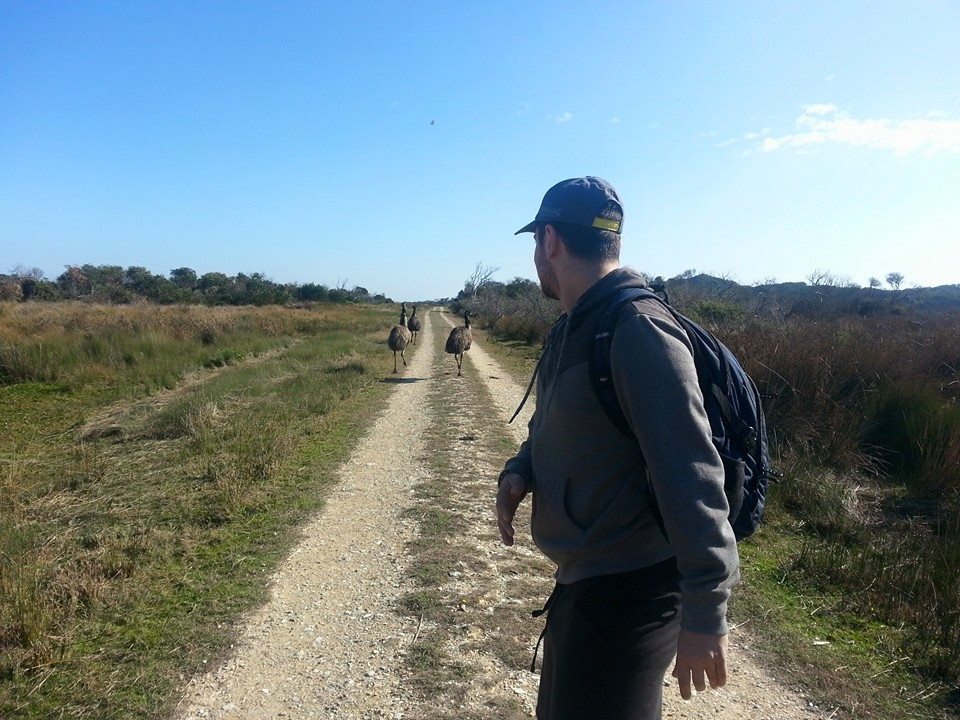 Wilsons Promontory National Park, or The Prom is one of Victoria's most-loved places
11. Road Trip Your Travels
Typically travellers come to Australia to see many parts of the country. Perhaps from country Darwin down to cosmopolitan Melbourne – Australia has got tons on offer. Whether you're travelling the Gold Coast or the East Coast, get a crew and hire (or buy) a cheap car. Road tripping saves costs on a multiple modes of transport, accommodation and you get to stop off wherever you want, whenever you want!
12. Use Rental Companies Outside Of The City
If you do decide to rent a car, try rent them OUT of the city to keep the costs down. Within the city, costs will notably be higher but if you can venture out a little bit it'll be worth the wait if you really want to penny-pinch
13. Use Public Transport When Possible
In cities such as Melbourne, the public transport is fantastic. Trams, buses and trains are all available and very regular too. Buy a MYKI card and top it up to get around!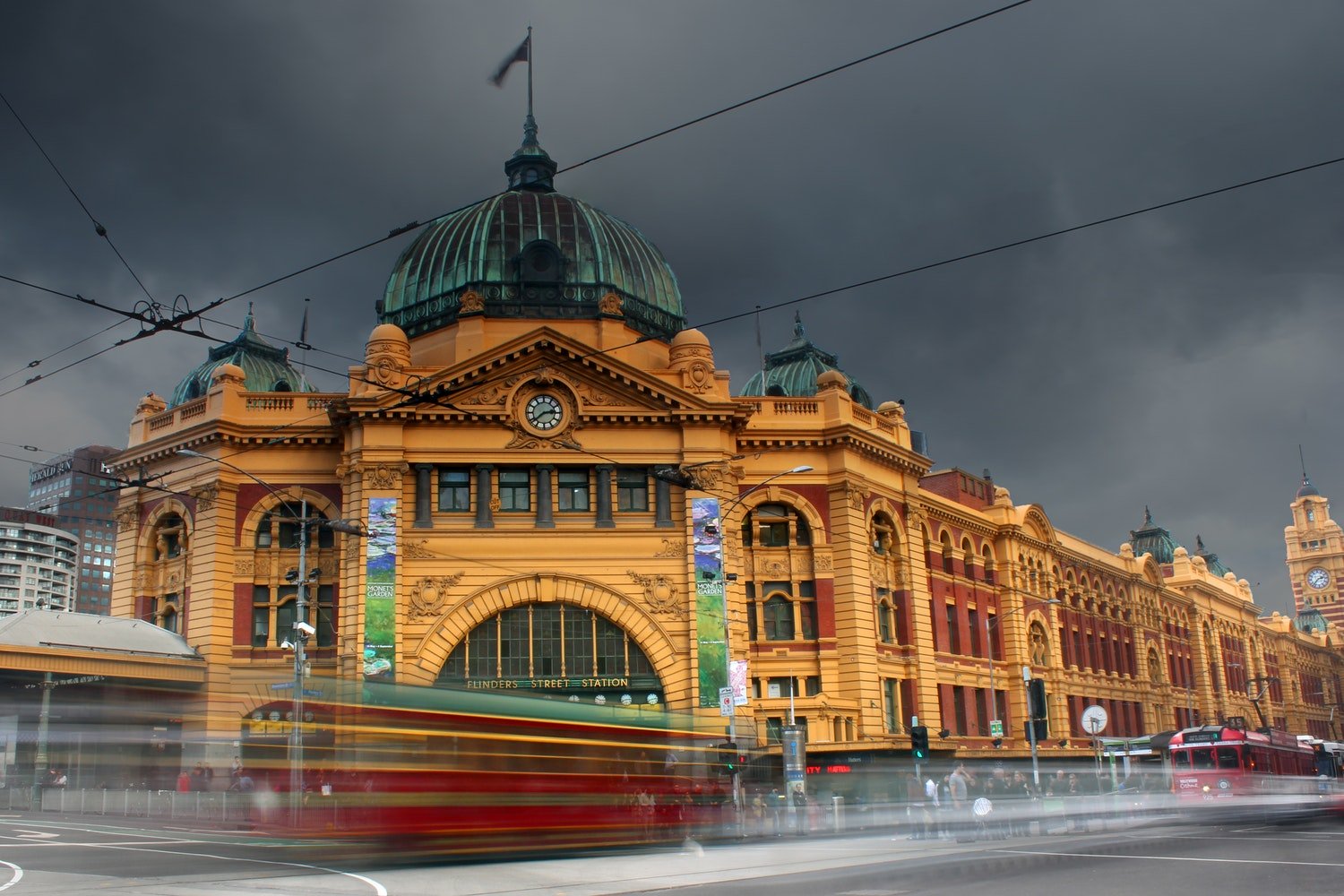 Get a taste of Melbourne's CBD by jumping on the FREE City Circle Tram
14. Work Two Jobs To Save Fast
It's no secret many people work whilst in Australia whilst on a Working Holiday Visa. If you're trying to save towards something and want to do things fast, work two jobs! It might sound tedious at first but you'll soon discover you won't be the only one. Save hard, play hard, travel harder!
15. Have a savings plan
Work out a budget cost per week, it won't take long. The money you can earn for the more regular jobs in Australia is quite generous, with minimum wage being quite high in comparison, so anyone can save money with the right plan. The more you work, the less time you have to spend it. Soon enough, you'll have a treasure chest to go travel with (again)!
Australia is a place of paradise so making sure you can see as much of it as possible is key. We all have to budget when in Australia if we want to travel, and because of the size of the country it really is necessary. That being said, you can have fun along the way. Travelling is a popular thing in Oz, so you won't be the only one trying to save some cash!
To explore down under first hand with a plan, click on the button below to find out more.