Travel Apps We Can't Live Without
While on the road, one of your most precious possessions is going to be your phone. It keeps you in touch with family, stores all your itinerary info, helps you find where you need to go and lets you spread the travel envy online. There are thousands of trusty apps available to help you navigate your way around new cities and regions, but we've found the very best for convenient travel tools & guidance at your fingertips with our travel apps we can't live without.
Chuck in your destination and travel dates and this bad boy will create you a weather-specific personalised packing list. It will ask you what activities you're planning to partake in while abroad and will make suggestions based on them - so you don't forget your snow gloves if you're hitting the alps or business tie if you're off for an important meeting. Add and delete as you see fit. Genius!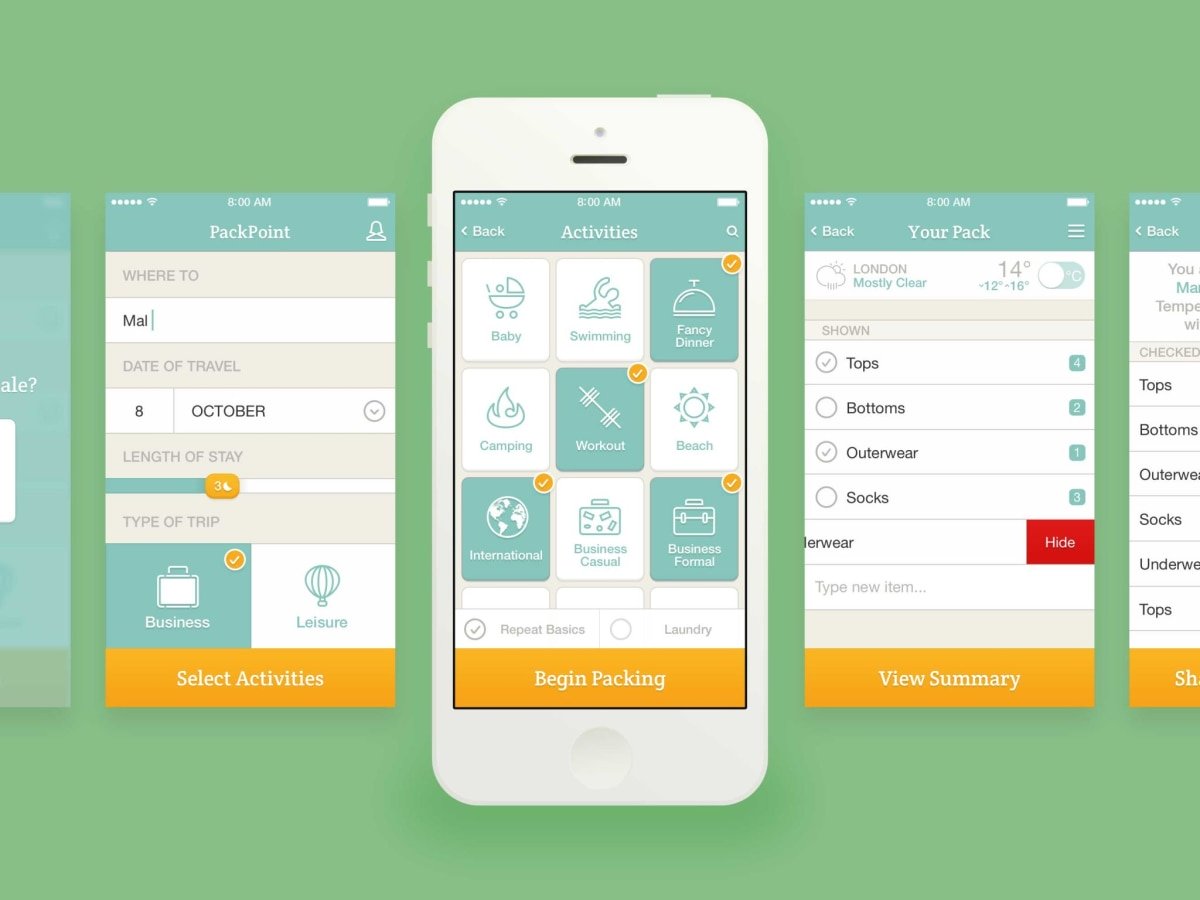 With over 55 million downloads, XE Currency is the most downloaded foreign exchange app. It offers real-time live exchange rates & charts to help you make smarter purchases. You can create rate alerts for the currency pairs you want to watch, if your rate is triggered you'll be notified. It's free, easy to navigate and can be used on or offline.
Never get lost in translation again. Google Translate will be your best bud if you're travelling to countries where you don't speak the lingo. It can translate 103 different languages, just by typing the text into your phone. It can convert 38 languages of text in images just by pointing your camera, and can even instantly translate bilingual conversations on the fly.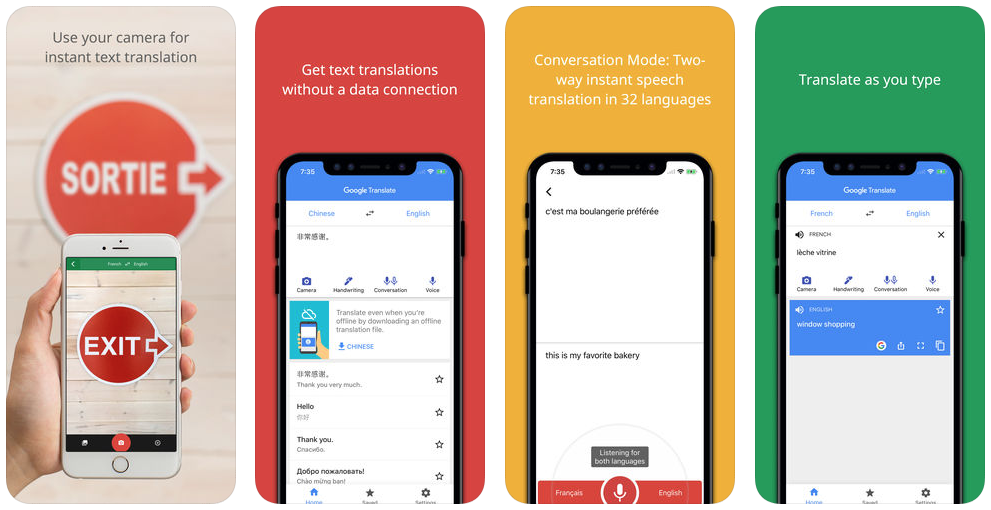 Document your travels and create your own mobile-based scrapbook along the way with Trip Journal. Google's most awarded app lets you compile a journal of your adventures by tagging sights and destinations with photos, videos and notes. Share with friends and family to keep them in the loop with live updates.
Ever found a beautiful building or landmark overseas but have no idea what it is? Once again Google knows all and brings you googles to put a name to your view. Simply point your phone at a building, painting, statue, plants and animals, and even outfits you like. The app will search its database to give you all the info you could need. It can even translate any foreign text for you!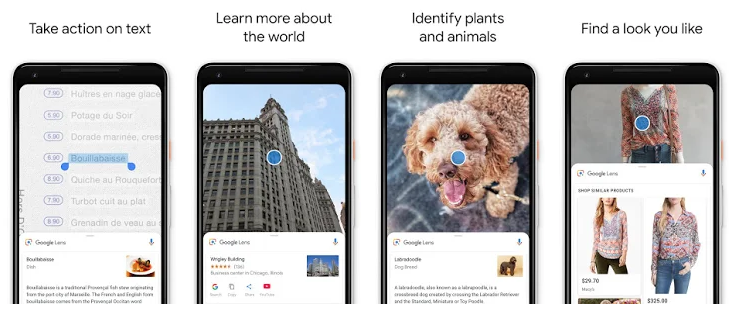 "Free WiFi" - has there ever been a more beautiful phrase to be uttered, ever? Connect for free to more than 100 million WiFi spots worldwide. Users have added millions of locations in the world's busiest cities, airports, small towns and villages as well as the most remote areas of our wonderful planet. Avoid roaming and data charges during your travels and every day of your life.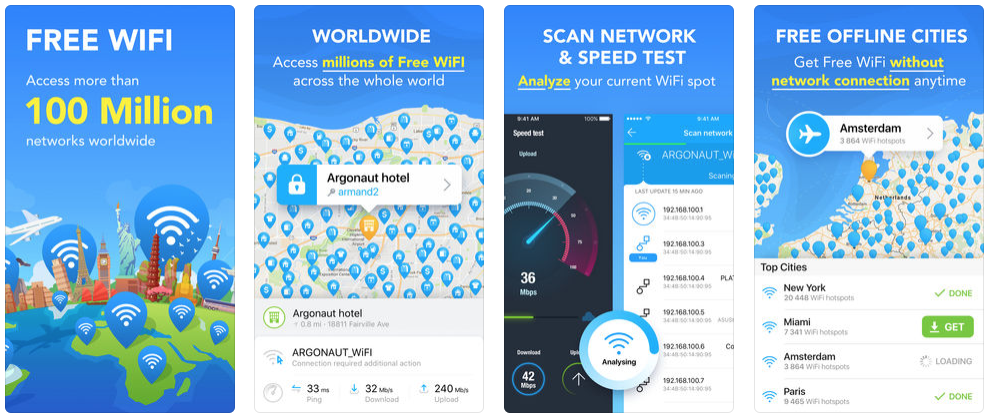 Store the ultimate guides in your pocket to discover the very best of the major city you're currently exploring. Browse the best restaurants, bars, clubs, gigs and events. With a wealth of knowledge collected from their experts as well as other users, you will undoubtedly find somewhere or something new to try.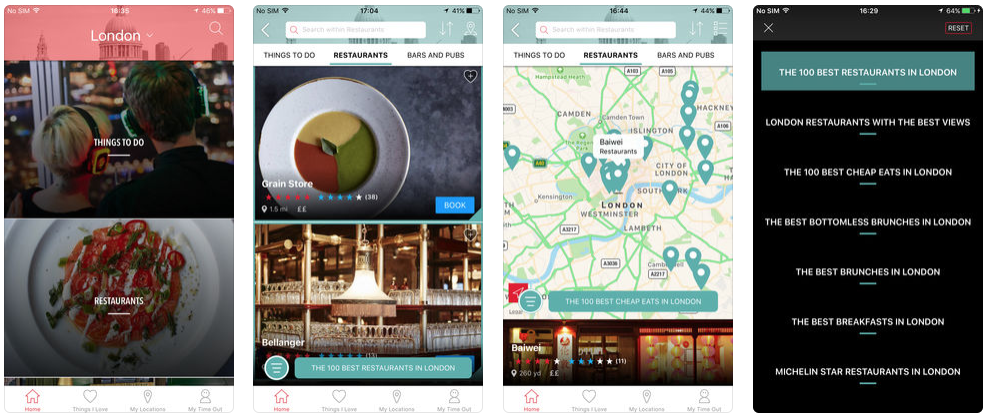 With more than a billion users, it's highly likely you'll run into someone that uses it. Plus it's a handy way to keep in contact with friends and family back home whilst away. Downloadable on all devices, it lets you message contacts (including international) free of charge. Free to message & download - all you need is a WiFi or Internet connection.
While it's only launched in the US so far, it won't be long before this takes off. As soon as you hit the tarmac of your new destination, you know you'll be herded into a painstakingly long line to wait to be called before a customs agent. With Mobile Passport, all you have to do is set up your profile and ask a few Q's before you go. Once in the country, follow the Mobile Passport Control signs, show your passport to the CBP officer and scan the barcode on the CBP receipt. And that's it!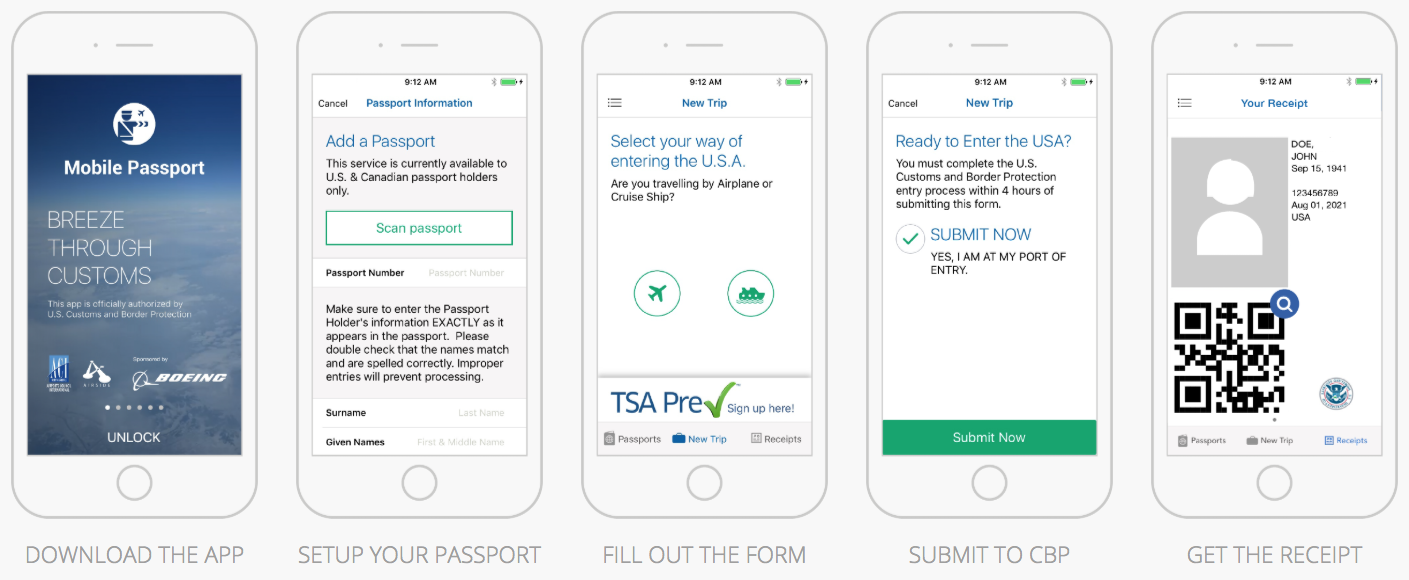 You handle the booking, TripIt will take care of the rest! Basically, you can forward your hotel details, flights, car rentals and even restaurant confirmations and TripIt will autoMAGICALLY compile it all together into a master itinerary for every trip, so all your plans are in the one place. It will let you know of any delays and even what carousel your bags will be waiting at. You can view your itinerary at any time, on any device, even when you're offline!
If not planned well, travel can cost much more time and money than you originally anticipated. Tolls, petrol and distance are often forgotten in the budget preparations. Travel Math allows you to type in low locations and it will quickly calculate the driving distance, flight time, closest airports and costs of driving.
Covering 150 countries, 60,000 destinations and 50 million places, CityMaps2Go is your reliable and easy-to-use global travel companion. Perfect for creating lists and sightseeing itineraries to save later. Find detailed maps, insider tips, in-depth content and popular attraction guides to save for later or use it on the go to find bars, restaurants, streets, addresses or attractions and get pointed in the right direction. With no internet required it's the ultimate offline map.

Jet lag affects every traveller differently. Used by astronauts and elite athletes, Timeshifter is a sleep tool based on the latest research in sleep and circadian neuroscience to eliminate your jet lag with personalised advice. You'll have to input a few details about your sleep pattern, chronotype and flight plan. Great for when you're first adjusting to time differences in your new city.
Regardless of whether you're travelling business or budget, LoungeBuddy will find you the cheapest access. This is the only app to Look, view and access over 2,000 airport lounges around the world. Taking the guesswork out of finding you the perfect lounge so that you can sip champagne behind frosted glass in style. Create a trip, mention any memberships or credit cards you have that may give you cheaper access they will do the rest.
Tipping varies by country, region and situation and this can be enough to baffle even the most well travelled of travellers. Globe Tips allows you to scan your bill and it will calculate everything for you. It automatically applies geo-location based advice, has a full tipping for 240+ countries and regions, has a handy bill spilling to divide it among people, and can save, copy and share a bill.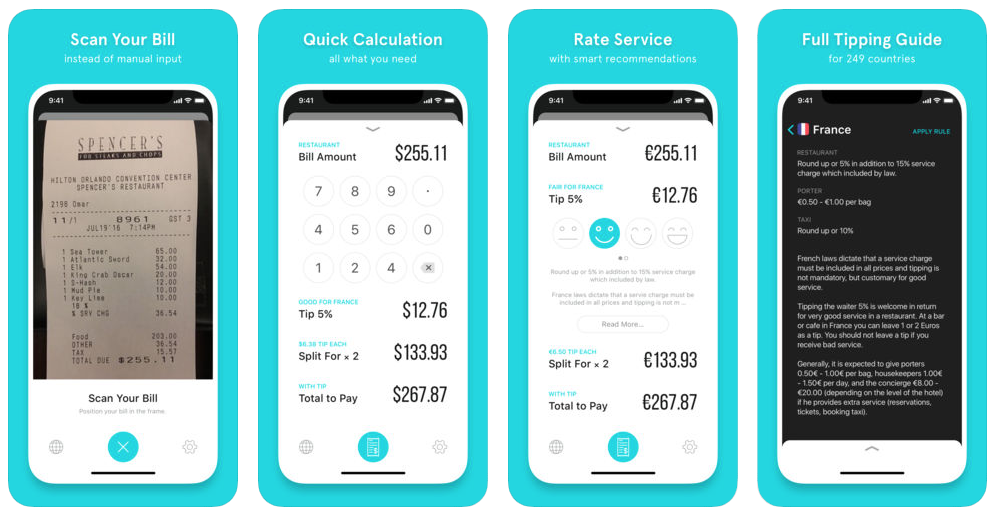 Now you have all the best apps, let's get you on your way! Talk to our Work & Travel Experts today.