6 Things to Consider Before Becoming an Au Pair Abroad
Most people have heard of a nanny, or someone who has looked after children, but not too often have they heard the term 'au pair'. In a nutshell, an au pair is a young person (generally between 18-30 years old) who helps take care of children and does light chores around the house, generally overseas and for cultural exchange.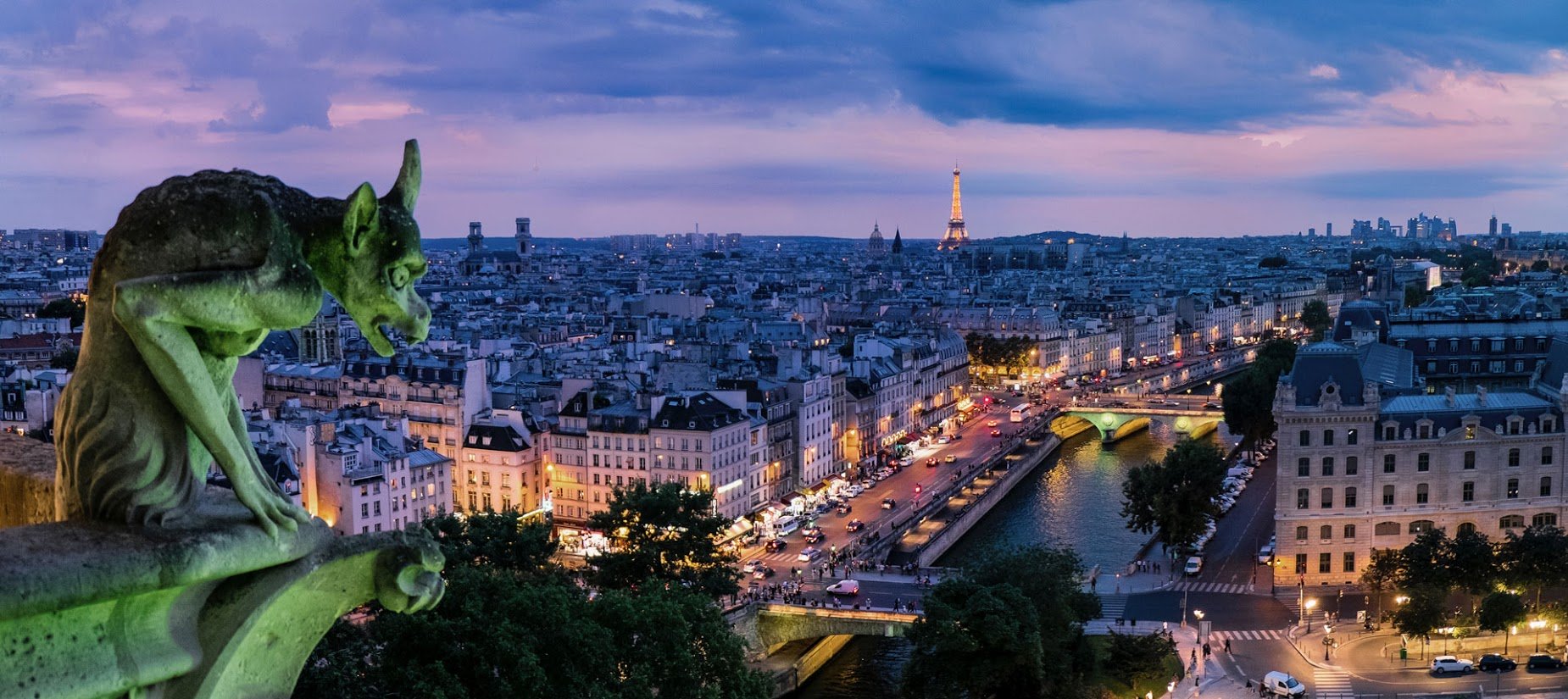 Related: What it's like to Au Pair
We had Global Au Pair Keely Hamilton, who is currently living it up in beautiful Paris, France with her host family fill us in on some of the things you should consider before taking the step and becoming an au pair!
1. Be Open Minded
You may or may not be coming to your host family with knowledge of the culture or language, so it's important to remember that you, your host family and the general population will have some differences along the way! Just because something is different doesn't mean it's wrong. Even if it does seem a little strange to you, they probably think the same about your culture! Hey, you might even say "I wish it was like this back home" this may be related to food, prices or people's attitude, family, work - anything for that matter!
If you're an english speaking Au Pair going to a non-english speaking country, your host family will most likely want you to speak in english with their children. You might even practice english with the parents too! If anything, english is more of a requirement for your trip than any other language. Even if you do have prior knowledge of the country's language, you might find you still speak more english during your stay!
Your experience will honestly be much better if you really get involved in learning the language and emerging yourself in your host country's culture. After all, a large point of being an Au Pair is a cultural exchange and it's not just one-sided! Speaking another language is a great skill to have, it can be beneficial in daily life, at university and maybe even in the workplace. Plus, you might find you have a harder time adapting if you are still trying to live as if you were back home…
"Part of the reason I became an Au pair was to try and learn more about myself and figure out what I want to do with my life. You never know, you might find you have a love of learning languages if you have never learnt one before!" - Keely Hamilton, Global Au Pair 2018
2. Be Patient
I remember when I first got to Paris I was really impatient. My classes hadn't started yet, I didn't know anyone and I was still getting used to my routine. I thought this was all going to happen as soon as I got there! But all this comes with time, after maybe one or two months, classes will have started and you will have been able to meet people.
It probably takes even longer than that to really get used to living in a new country with a different language. Even though I came with a background in French, it still does take time to get used to the fact that everyone around you isn't speaking english.
You also have some much less exciting things to sort out:
Bank account
Visa requirements
Social security card
It took me 3 months to get a bank account, nearly 4 until I had my appointment at the immigration department and after 6 months I am still waiting to get my social security card. This can be stressful but you have to remember that all the other Au Pairs who aren't from Europe will be in the same situation as you!
(Travel is going from oneself to oneself through others)
It will probably also take some time for your host family to get used to you as well, regardless of whether or not they have had an Au Pair before. Both the parents and kids will need time to warm up to you and you will probably all feel a lot more comfortable after a month or two. The parents want to know their kids are in good hands which is totally understandable and the kids are probably shy or don't know how to talk to you or play with you yet.
This is also probably going to be the least amount of stress and work you will ever have to do, so make the most of it! The point is - all of this happens in time. It is important to allow yourself the time to get used to your life for the next year. Don't stress if you feel like things aren't happening fast enough because it will happen!
3. Money Management
Make sure you come with at least some savings. Obviously, you will need to pay for your flight home, plus if you want to travel and pay for school, you are going to need it. (Some families reimburse airfare costs upon completion of your stay, ask Global to find out more)
Before I came to be an Au Pair (this is another one of the silly ideas I had in my head, just to warn you!), I thought it was going to be easy to live off 80 Euros (100AUD) a week. I was very wrong. Your food and housing is covered by your host family of course, they pay for your public transport and if you are lucky enough they may also pay for your phone or give you access to their cars.
However, I guess I didn't realise how little it was, especially for a city like Paris until I actually moved here. For one thing, it's hard to find a place to have a coffee for under 5 euros, which doesn't sound like much but when you think about it, that's actually quite a bit to pay for something so small and insignificant. At first, it is a struggle to get used to, so you will learn early on that you really need to pay attention to what you spend your money on. This may sound crazy, but I try to put away at least half of my pay a week so that I wasn't just chewing through my savings.
It is important to think about how much you really need things, what you can go without, or what can wait until next week. So I avoided eating out often, I would do it every now and again but I would rather spend my money on travelling than a meal when I can eat at home! In Paris, being under 26 and considered a 'student' has a lot of perks, you can do a lot of things for free or at a reduced rate.
4. Travelling
As an Au Pair, you are entitled to at least 2 weeks of paid holidays, but you may find you have even more than just 2 weeks. Every school holidays I would work one week and then have the next one off to do as I liked. Your host family might also invite you to go away with them, or maybe they need you to work for them while they are overseas. Personally, I never travelled with my host family but I still made the most of the time I had off by travelling as much as I could!
Tip #1
In Europe, there are a lot of options when it comes to travelling. For example, buses: such as Ouibus Flixbus, Isilines, Eurolines and so on. All of these companies offer fairly cheap travel to a range of destinations, they will usually have power points available so you can charge your devices and WiFi. When I say cheap, you can sometimes find a bus trip for as little as 10 euros!
Tip #2
A good option is "To Be Eurasmus in Paris". They offer cheap weekend getaways to under 26 year olds. They are usually worth it and well-priced for what you are getting!
Tip #3
Whenever I went away, I always stayed in hostels. I would usually pick them based on their location - as this can make or break a trip. If you have to spend a long time travelling or it's expensive to get into the city centre, look for a different hostel.
Look for whether the hostel offers breakfast or not, it could end up saving you a lot of money! I would always eat a crazy amount at breakfast and take food for lunch or dinner as well if I could. Hey, if you're on a budget, every penny counts!
Tip #4
Another way to save money while travelling is by taking night buses from one destination to another. I once left Copenhagen at 9am to get into Stockholm at about 6am and that way I could arrive, put my bags in the hostel luggage room until check-in and then go exploring. That way I only paid for one night's stay instead of 2, but still had 2 full days in the city! This isn't for everyone however, it depends on how much you are willing to rough it.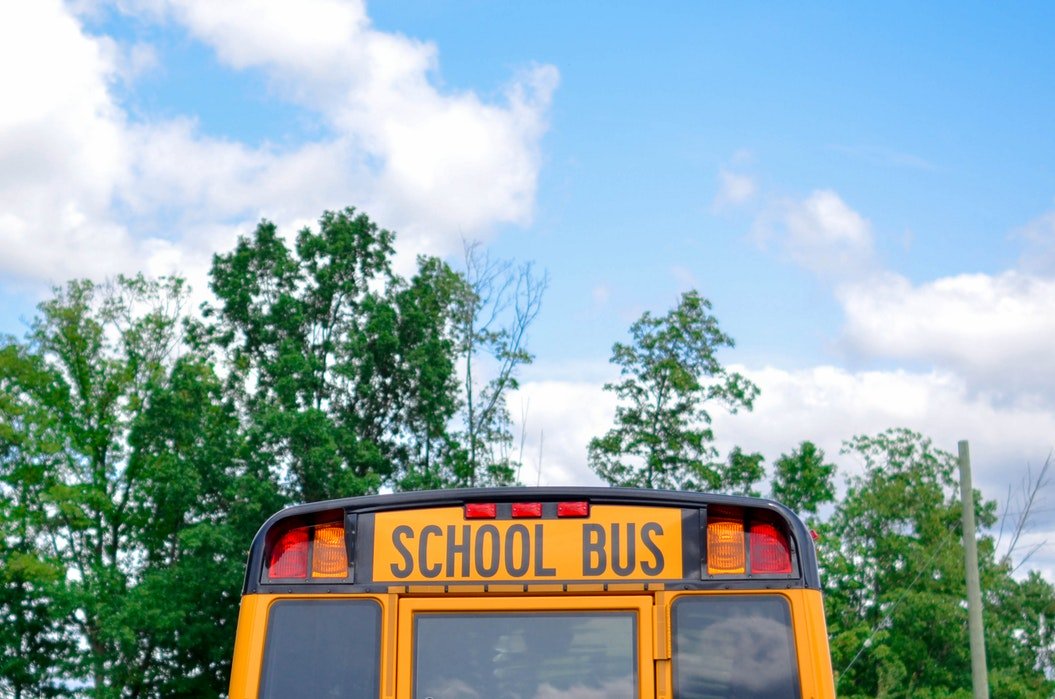 5. School
This is one situation where I feel particularly bad for people that come with little or no knowledge of their host country's language. Even in the beginner levels they will be speaking to you in French, not english or your mother tongue. So it may be very rough for you, hence why some people stop going to school after the first trimester.
I had a few friends who had never learnt French, let alone another language so they found this really difficult. But I also think that even if you are a beginner, if you stick with it and really invest in trying to learn, you will really enjoy it and make a lot of progress in a year's time.
I have known other Au Pairs who have been here for consecutive years and didn't know French before they arrived and you wouldn't even know they weren't French! Even if you don't become fluent, having some basic foreign language is still a plus! Plus there's nothing stopping you from continuing your studies when you get home.
"School is a really good way to make friends and meet other people, it is probably where you will make the most of your friends. A lot of French language schools will also run activities or film screening and so on. So it might be a good place to search if you are looking for something to do!" - Keely Hamilton, Global Au Pair 2018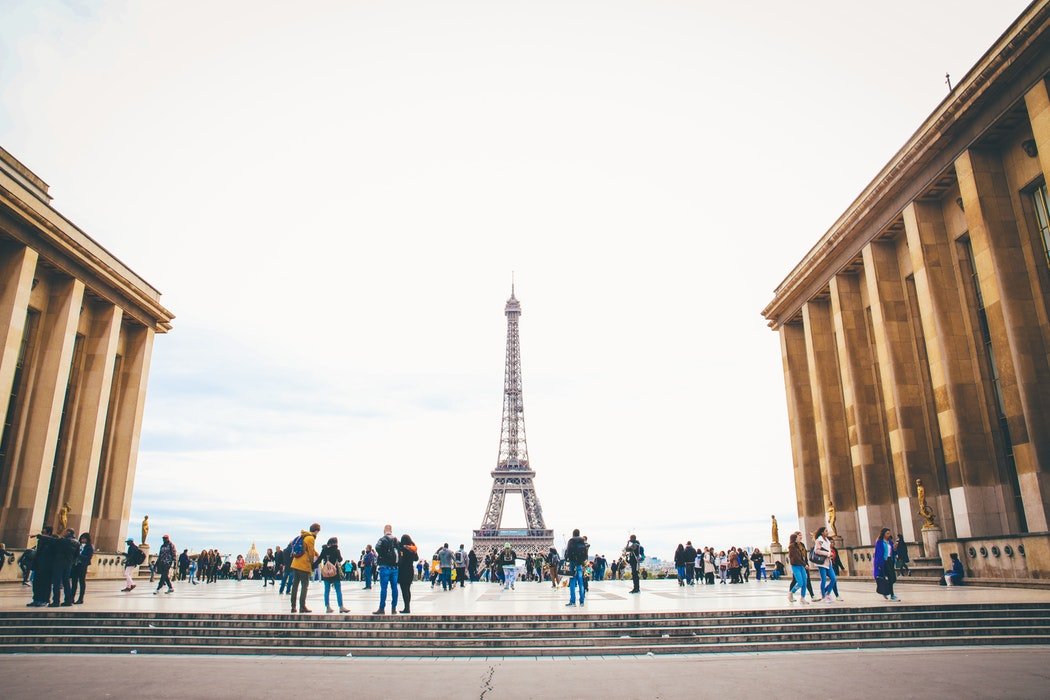 5. Don't Take It Personally
Like everyone else - you will have good days and bad days, sometimes you will feel homesick or a bit lost, you might have had a rough day with the kids or just feel lonely. But they are plenty of good days too, and they certainly outweigh the bad ones!
It's just that days like these can feel worse when you are far away from home and the people you love the most! It is important to try and find a way to help you get out of this mood. Especially if you live alone, you have a bit too much time alone with you and your thoughts and no one to talk to!
Sometimes if I was feeling a bit down I would write in my diary. I was never someone who had a diary before but when I came to France I found I used it a lot! Not just when I wasn't feeling my best, but for anything, even what I did during my day or ideas or thoughts I was having.
Being an Au Pair is also a good time to do something that you have always wanted to do or felt like you haven't been able to do in a really long time! After years of university and working I felt like I finally had the time to read, just for the pleasure of it.
I also started drawing, even though I am not too good at it, I still enjoy doing it! Or maybe just even set aside some time to do nothing! You may be in need of a break or just some quiet time, but maybe felt that back home there was always something that needed to be done.
You might find that having off days really helps you get motivated to find things to do or really question yourself, but in a positive way! You might discover hidden talents or something you never knew you liked. Your plans for when you get home may even become clearer! You might even find you appreciate your home country and everything you have there, even more after having lived overseas.
6. Facebook
Facebook is a really good way to keep connected. Not only with your family back home, but with people in Paris. There are plenty of pages for Au Pairs, filled to the brim with advice, recommendations and lots of people looking to meet people living near them. They might even organise a bigger event where you all meet at a central location and have a picnic or do some other activity. You can also join groups for Internationals in Paris or English speakers in Paris.
Your school will most likely have a Facebook page, as well as your agency so that's an easy way you can be kept up to date or get in contact with them if need be! It is also a really good idea to make sure you keep in contact with your agency both in your home country and your host country. It is comforting to know that you can have someone who is both close by and back home in the case of any issues or emergency!
My sister and I are very close and that was something I found difficult but there are so many way to be able to communicate, like Facebook or Skype or WhatsApp. So you might still be able to speak to your family a lot. It might last a few weeks or even a few months. I honestly think it took me 3 months to stop thinking like this, there's nothing wrong with you! You have moved countries and have dedicated a year of your life to being an Au Pair and discovering who you are!
Get ready to fall in love with the world as you head somewhere new as an Au Pair with Global. The people you'll meet and the things you'll see will make it unforgettable.
Start your overseas Au Pair adventure today by clicking the little red button below.