6 Types of Immersive Experiences You Can Do Around The World
In a time where travel has become magnified, some of you may be looking to do something different. With crowds getting bigger and bigger, social media becoming overloaded with selfies and prices for major attractions rising, immersive experiences might be just what you're looking for.
People are travelling more and tourism is becoming so big that everyone wants a bit of the world. Yet, most people aren't travelling off the beat and certainly aren't indulging in immersive experiences. Getting to experience the local culture and character of the place your visiting leaves much more of an impression than queuing up for that sunset selfie...
Learn A New Language
Learning a new language is a fantastic way to immerse yourself in a culture. Whether it's becoming fluent in Spanish for your travels across South America or learning Mandarin for a trip to China, taking the time out to better yourself is something we all should do more of.
Adding to your skill set opens more doors for you work and travel wise too. Pick a culture and a language that intrigues you the most then go and dedicate the time and effort to becoming fluent.
Related: 5 Tips to Master the Art of Learning a New Language
Teach English Where It's Needed The Most
Teaching English is booming right now! For those that are native English speakers, becoming an English Teacher allows one to work abroad. From destinations like Colombia to Hong Kong all in desperate want for native English speakers, the opportunities are there.
But ask yourself, who needs to learn English the most? Think of the third world countries and the developing countries. Think Africa, Asia and Latin America nations who want a ticket to the linguistic world. Sierra Leone, Myanmar and Cuba. These places would make a difference.
Related: 8 Top Spots to Teach English in 2018
Venture Out To Sea
How many movies have you seen that evoke adventure when out at sea? Whether it's movies about Moby Dick or Pirates, sailing at sea has always got our adventure adrenaline pumping. Nowadays there aren't any iconic 17th-century ships to board, but there are other alternative options to consider. Cargo ships were a thing for nomad's years ago, often cheap back then. Today you can still do that, but more planning and papers are needed. It's definitely possible though, it just really depends on your sense of adventure and how far you're willing to go. Why not cargo ship around Russia? Or somewhere more exotic like around the South Pacific Islands? It would be interesting to experience that for sure!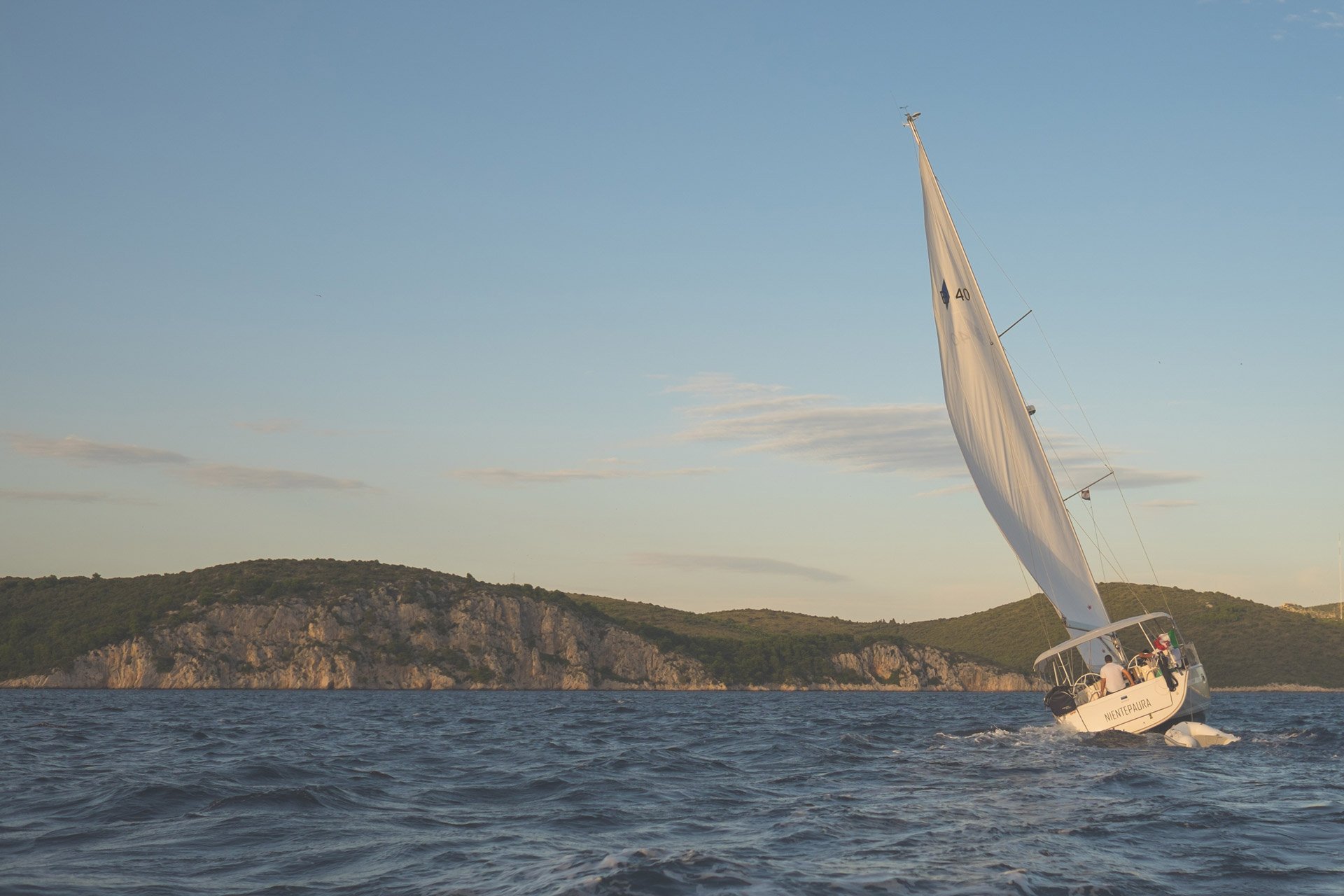 get deep Within the Jungle
I don't know about you, but for me, there's nowhere I feel more connected with life then in a sweltering, thick, dense and mysterious jungle. Having roamed around jungles in Guyana, Venezuela and Bolivia in South America, they've been some of the best adventures in my travels! With plenty of eco-lodges available or adventure camps to experience, rather than just stay for a few days, why not make it your home for a month or more? To be fully immersed in the jungle will help you get back, minus the smartphones and social media, minus the cars and pollution – you'll be free. 
Find A Retreat
Finding a retreat will depend on you. Yoga has become commercialised in the last 3-4 years, with everyone self-proclaiming to be a yogi. Yet, yoga is good if its right for you and finding a retreat, especially in places in Asia, will be easy and a fantastic experience.
But how about other retreats? Buddhist retreats? Meditation retreats? Even a retreat that involves learning martial arts?
Work With Animals
It's a massive shame that many animals in the world are becoming part of the dreaded endangered lists. Even bees were recently added to it! With more natural resources being exploited by selfish tycoons and corporations, the natural habitats of wild animals are
becoming wiped out. To counteract this, why not find an authentic animal welfare program to help animals be nurtured back into the wild? The Orangutans in Borneo and Indonesia are one prime example. With 97% of our DNA shared the bonds created can become special with us humans. It also helps species grow strong again in numbers and goes towards helping the environment too. Find what species you're passionate about and start looking to where you can make a difference.
Related: The Ultimate Ethical Tourism Guide for Animal Lovers
If this has encouraged you to start your next whirlwind adventure already, we're here to help you start your next trip and it's as simple as clicking the button below!