9 Things to Consider Before Deciding to Teach English Abroad
Tired of living the same old routine? If you're looking for an exciting way to challenge yourself and have the adventure of a lifetime, teaching abroad can be an exciting way to take your skills outside the ordinary classroom and on the road with you.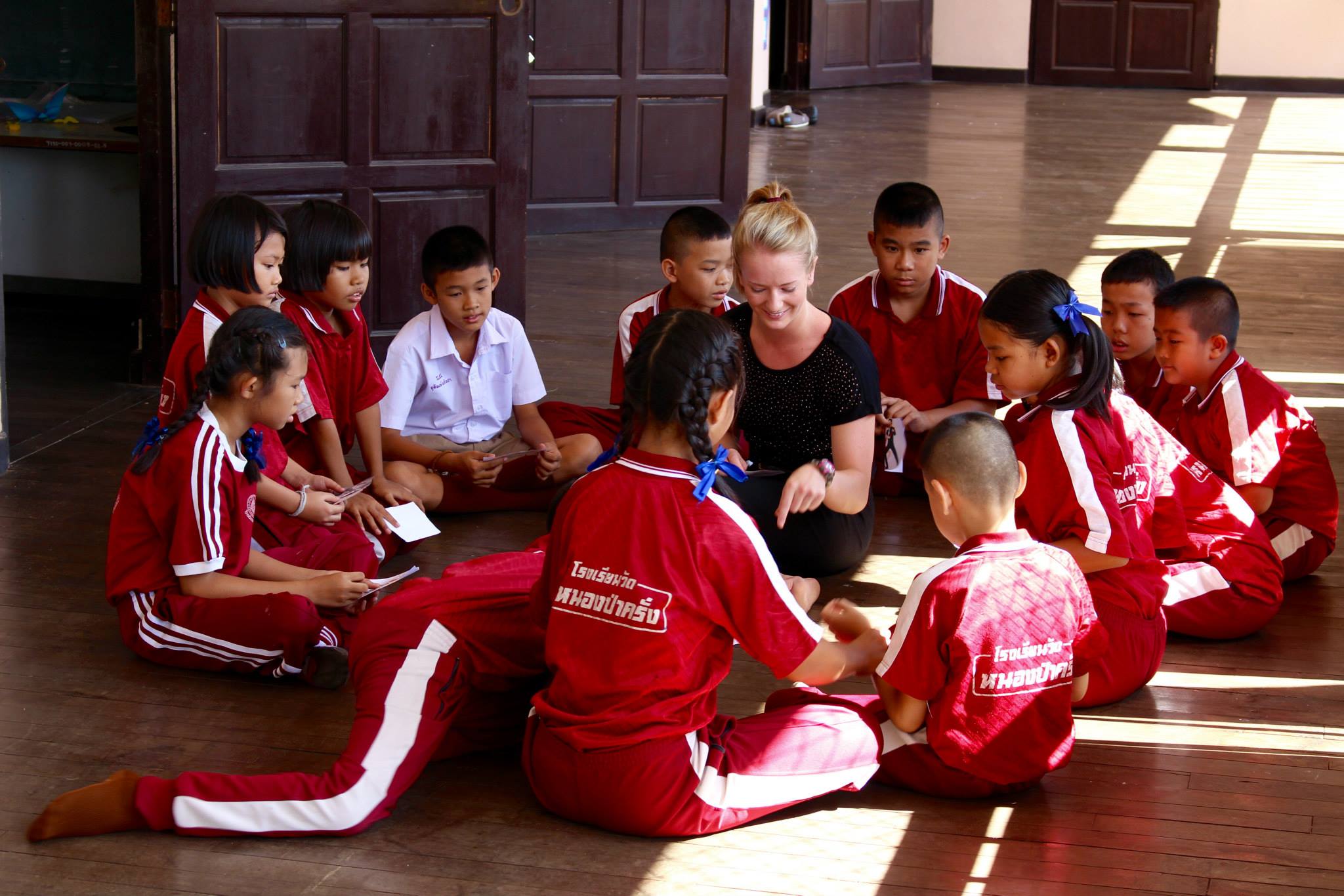 English is not only the international common tongue, it's now the universal language of the world. 1.5 billion people speak it these days (20% of the entire population) so as you can imagine, the demand for trained native speakers is unprecedentedly high. But how can you make sure it's right for you?
Back to Basics
You've ironed your best button-ups, your pencils are sharpened, you're ready to start your first teaching experience abroad. Well, not quite, but you get an A for enthusiasm. But, if you're planning to move your life around the world, you owe it to yourself to make sure you've covered all bases to make your time as successful and rewarding as possible… so, here's the basics you need to consider.
What do you hope to get out of this experience?
Take some time to consider your motivations for teaching.
Sure, a lot of people want to travel the world and they love the idea of living in another country. But teaching english abroad isn't any old vacay. Beyond the paper requirements is the most important of all - you have to have some passion and interest in helping others learn, as well as the right attitude and an open mind. Not only will you be working in a different country, you'll be living and experiencing the world as the locals do. This is a mindset you will have to be prepared to embrace.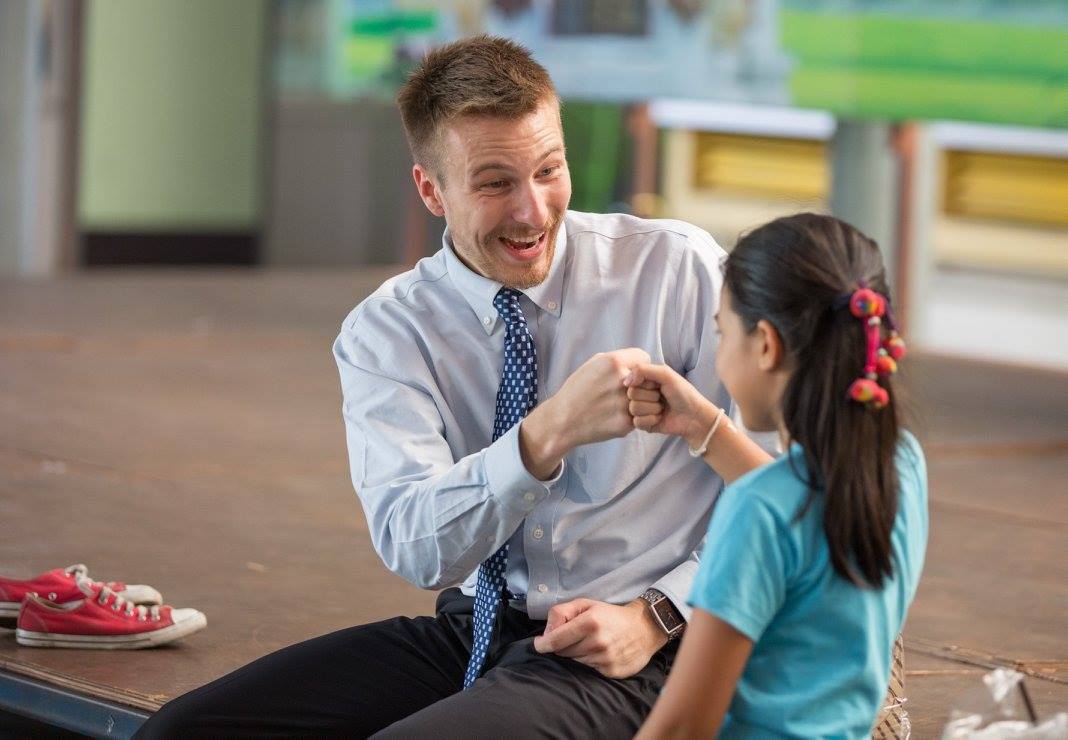 Which countries offer teaching opportunities that you can qualify for?
Most people don't even know this, but no background in education or professional experience is required to Teach English overseas, nor is any prior international travel.
Having a degree is a requirement for some of the opportunities but even without a fully fledged four-year college degree, as long as you're a native speaker and you're willing to roll up your sleeves and put some time into earning your TEFL/TESOL certificate, you still have a range of options to pick from.
But, remember that hiring standards will vary from country to country so you will need to be open minded when considering what countries you are qualified to teach in.
Where can you see yourself living?
It's easy to see a few nice photos and be sold on somewhere, but with a different country will come different cultural norms. That may sound great in theory but differing cultural conditions can be one of the biggest barriers you will face.
Start by researching the city, the country, the cultural values, customs and holidays, politics, gender roles, socio-economic issues and even the general view they hold on teachers can help.
Do you want to live in a country with 4 very distinct seasons like South Korea?
Or would you prefer somewhere more tropical like Thailand or Vietnam?
Do you want to live in a country where you can brush up on your own language skills? Such as Spanish or Chinese?
Of course there will be surprises and bumps along the way, but they're far more manageable when you know the basics. Try to make contact with people who are already there, or who have been there before and get a sense of what their day-to-day lives are like. (Pro tip: Our Insta feed is full of people over there now with advice)
Related: 8 Lessons I Learned as a Teacher Abroad
How much money do you need to earn?
Is it important to make enough money to save and fund your travels further, or do you just need enough to break even and cover your expenses? Be strategic when selecting your ultimate destination to ensure that your new position doesn't break the bank and send you home sooner than planned.
Also, keep in mind that high salaries are not always everything: weigh up the local cost of living and benefit packages to determine how much you'll be able to save during your teaching stint. In South Korea & China, your accommodation and food is covered but you'll earn less, whereas if you head to Southeast Asian countries you'll be paying rent and for food, but you'll be able to save still because the cost of living is much lower.
Do you have any time constraints to work with?
Most teaching contracts range from 6-12 months but if you can't see yourself committing for that long, there are Teach Camps in Thailand you can head to for as little as 4-8 weeks. You will also need to plan around the school terms in the particular country, hence why the sooner you know you're going - the better it is to book it in!
What will be my start-up costs for teaching be?
Make sure you put some thought into your finances. Yes, it's relatively easy to make enough money while you're teaching - but think about how much money you will need saved while you're getting set up. Start-up costs can vary greatly depending on where you choose to go, flights, your visa and the cost of living in the first month until your first paycheck arrives.
This will largely be determined by the cost of living in that country and whether you will need to pay rent (some placements include accommodation in the program cost) - but you should put it all down on paper so you can realistically see the costs you will incur.
Related: 9 Things I Learned from Teaching English in China

What is a TEFL/TESOL and why do I need one?
Navigating all of these acronyms is enough to make your head spin. In a nutshell, a TEFL/TESOL certificate is what you earn before you start teaching, to prove you're qualified.
TEFL stands for "Teaching of English as a Foreign Language" or simply, English language instruction for non-native speakers. Most commonly you'll see the phrase "TESOL Certificate" which is the certificate in "Teaching English to Speakers of Other Languages" and is the most widely accepted, even if people still refer to them as TEFL certs.
Unless you have a masters degree in teaching English as a foreign language, you need to earn an accredited TEFL certification. Many people believe it's just a piece of paper. Wrong. A TEFL does not only help you land a job but it helps you get prepared for what's ahead. It's a structured course providing world-class instructions on lesson planning, grammar, classroom management & more.
This will prepare you with the skills you will need to run classes each day and will outline the best teaching tools for you to use for learners of diverse levels, ages and different backgrounds.
The course is also internationally accredited by the Online TEFL and TESOL Standards Agency (OTTSA), which is what most schools and language schools look out for when seeking to hire new teachers. As it's internationally recognised, that means its accepted across the globe - so even after your placement is finished you can take it around the world with you!
Related: Lessons Learned From a Teacher in Thailand
I've been speaking English my whole life, how hard can it be?
One of the biggest difficulties any newbie ESL (English as a Second Language) teacher faces is creating fun, engaging activities for the classroom. By participating in a TEFL/TESOL program, you will learn all about how to engage with the local students, how to engage with your co-workers, how to overcome the language and cultural barrier, and of course, how to get your students to better understand and speak English.
Depending on where you plan to teach, the course will be tailored with strong cultural and linguistic foundation towards the country you will be teaching in, to prepare you to live in a foreign country. In turn, you'll be learning about their language, culture, lifestyle - you won't just teach them, they'll teach you too.
What if I don't speak the native language?
Teach and learn at the same time! TEFL employers are keen for teachers to only speak English in the classroom, so generally during teaching hours, you won't need to know any of the lingo. You will learn the basics in the course in order to settle into local life as best as possible, but you're taught in a way to be able to teach the kids in English and you don't need to teach them in their native language. Plus, living in a new country is an amazing opportunity to learn the language first hand!
The Global Work & Travel Co. offers a wide variety of both volunteering & paid English teaching in a host of interesting countries. Your ticket to get there is at the button below.