The Best Travel Hacks for Even the Most Frequent Flyers
As epic as travelling is, it can be a slippery slope when you're trying to navigate new environments. Sometimes it can feel like you need a holiday from your holiday. So here's our game-changing travel hacks, guaranteed for smooth sailing, wherever you are in the world!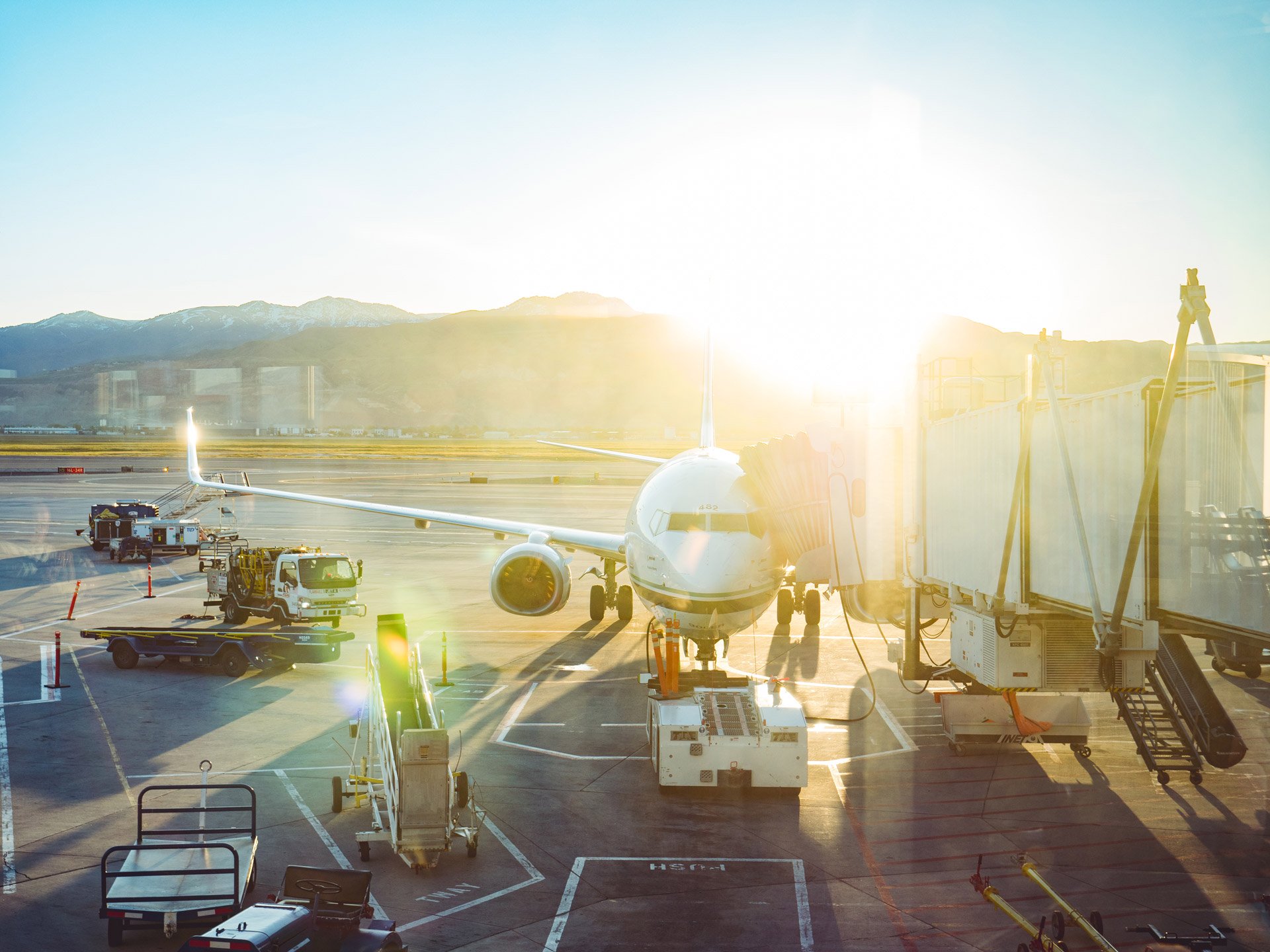 Two one-way flights can be cheaper 
Do your homework and shop around before buying. Sure, round-trip tickets are the easiest to book - but they're not always the cheapest. It might even get you better arrival or departure times! 
Clear out your cookies
This my friends, is a nasty little thing called 'dynamic pricing'. No, refreshing that window 46,067 times won't make the prices go down. It may actually make the price go up, because they change on demand. While most people like to get around this hack by using incognito windows - clearing your search history and cookies in between searches is a safer bet to make sure you're getting the newest and cheapest prices.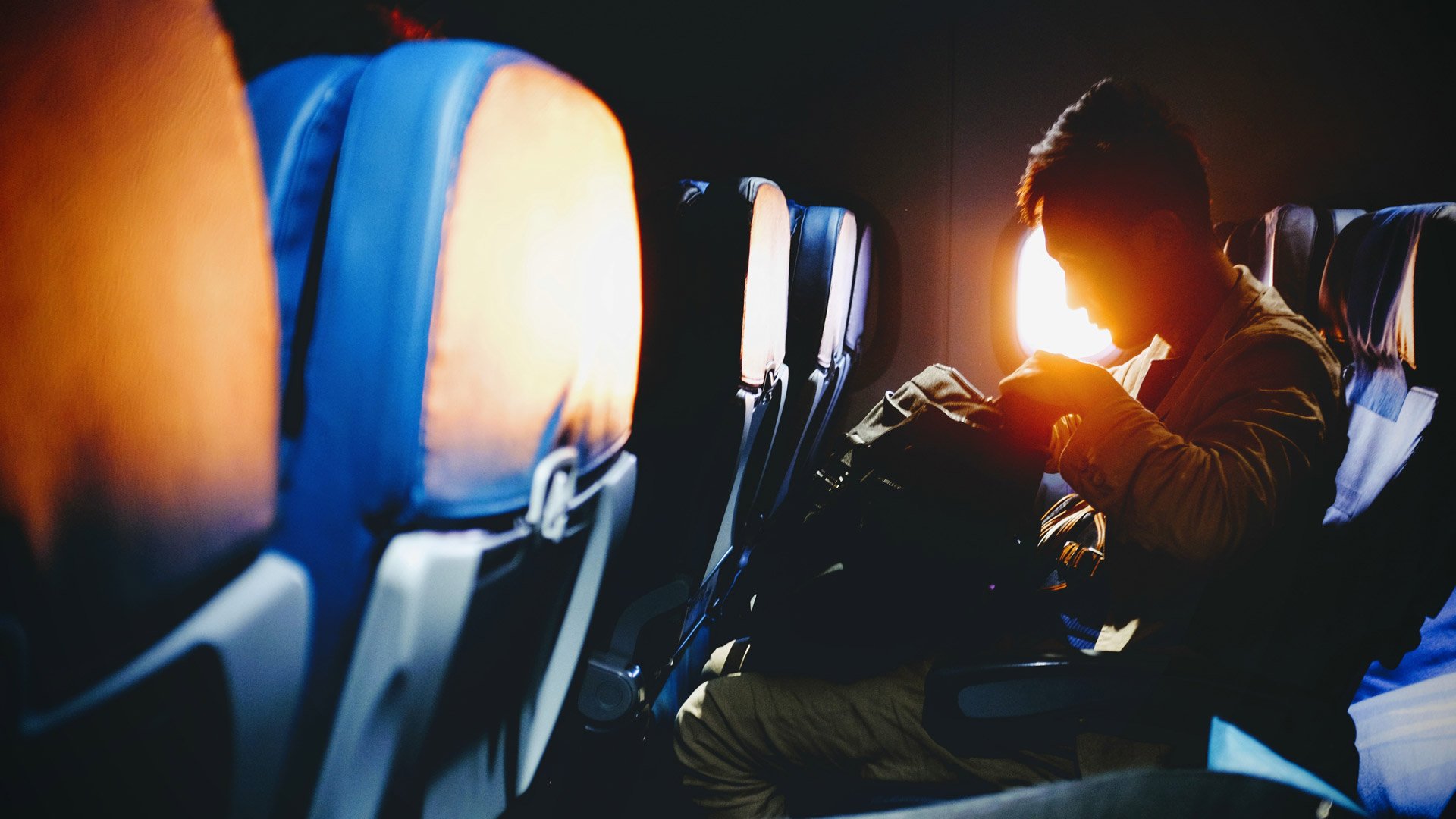 Feel like first class in economy
Select your seat strategically and tackle boarding with a game plan in mind. Where you sit on a flight can make all the difference. Sites like SeatGuru & SeatMaestro can help you examine every last detail before you make your move. You can enter your flight number and it will show you the plane layout, which rows have more wiggle room, which rows don't recline properly and which seats are closest to the bathrooms. There are even customer reviews to give you a real sense of what the experience was like from other passengers.
OR SIMPLY ASK FOR AN UPGRADE
Many times if you just "ask", there'll be upgrades available, either for a heavily reduced price, or sometimes for free!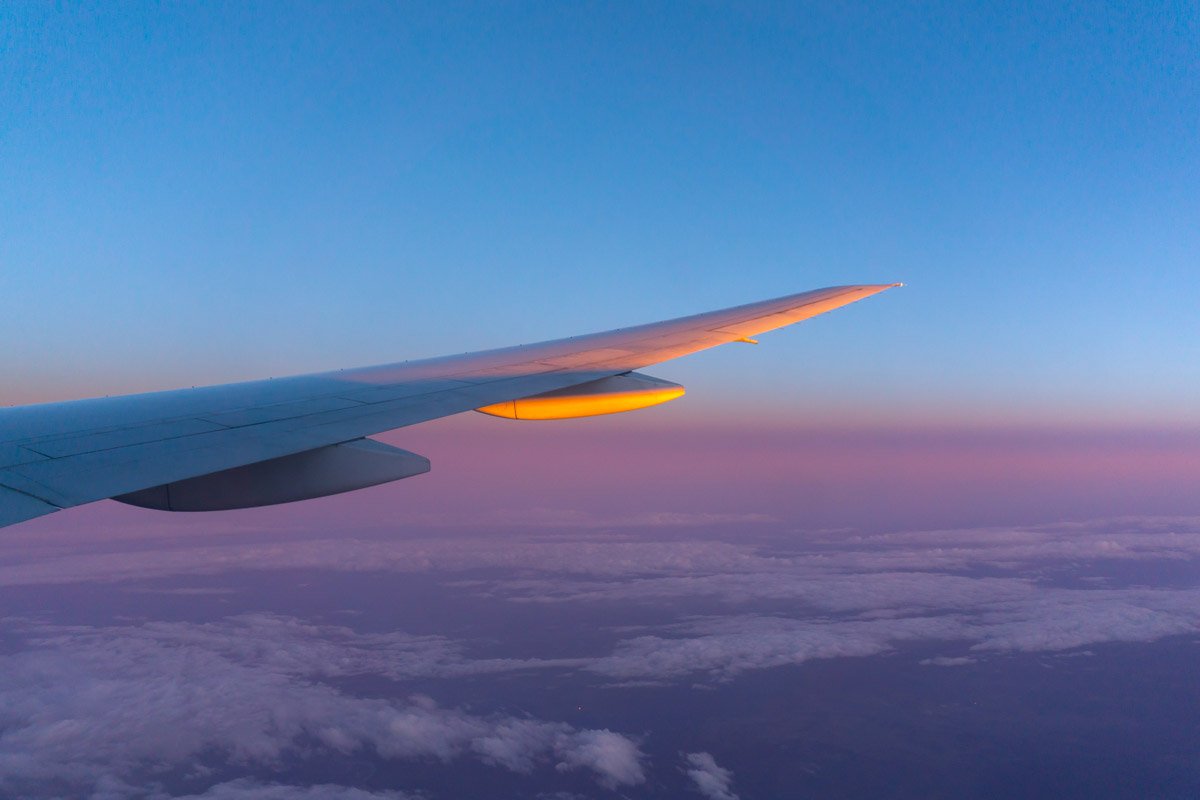 Ask for an exit row
You get way more leg space, and this row is generally always reserved until check-in time for people without disabilities. Usually you can't choose it through online check-in, but if you ask at the counter you may get it if you're early and quick enough.
Choose the right queue for quicker check-in's
Choose the security check queue without children/families in front of you. The more children or even elderly, the slower the queue goes as there's more metal detected or more people forgetting to empty their pockets. Always choose the queue with the most singular travellers, not groups, kids or families.
Check-in through the Business Class queue
There's a 50/50 chance it will work. Most times if you're travelling economy, but walk into the check-in line for business class at the airport, they will still check you in,  maybe they'll just say next time you're meant to use the economy queue. But seeing as they're generally nice people and you're already there, they'll check you in anyway.
Take advantage of free international stopovers
Why not add a free stopover (any connection that's more than four hours domestically, and 24 hours internationally) to a flight you've already paid for? It gives you the chance to get two trips out of one without paying twice as much. Some airlines offer free stops, generally in their hub city - you can find a list of them here.
Icelandair have a deal that you can extend your layover in Iceland for up to seven days (at no additional charge) and the airline will even pair you up with a complimentary Stopover Buddy to take you to the best local spots in town!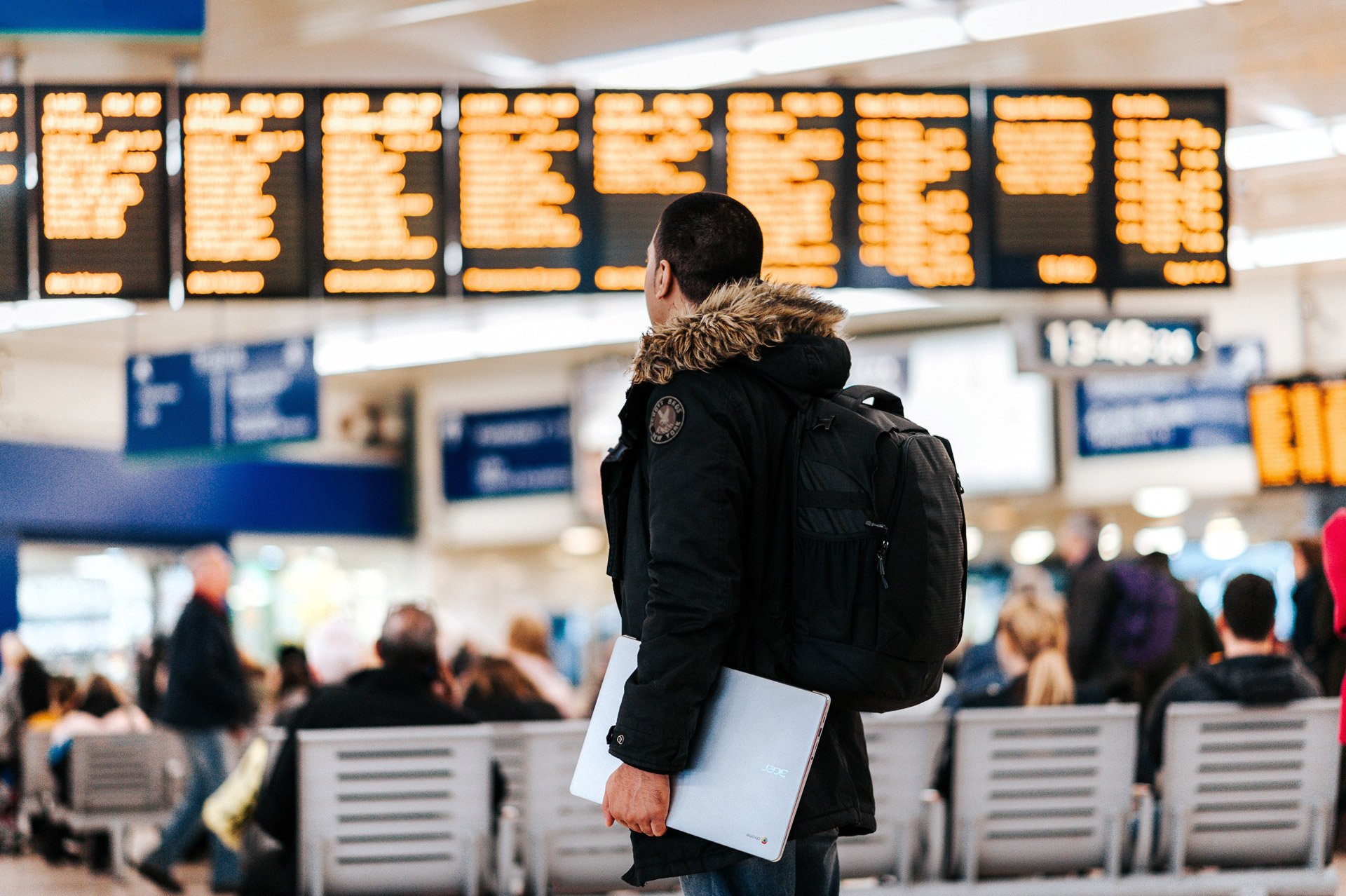 Sign up for frequent flyer programs
Maybe you're not the most frequent of flyers, but even if your accrued mileage comes up as a big fat zero, it's still completely free to sign up. Think of these programs the same as you do with your local supermarkets reward systems - chances are you have access to offers/bonus points/credits/freebies for every purchase you make and the same goes for airlines! You can use your miles for free upgrades, award flights and in-flight food.
Get a complimentary drink
Salud! Santé! Cheers! We'll drink to that. Believe it or not, several airlines still offer complimentary beverages for their economy passengers. Consider flying with Air France for free champagne or Emirates and American Airlines for free wine and beer. Tip: Avoid too much booze though! It will lead to dehydration and grogginess and may also exaggerate that jet lag.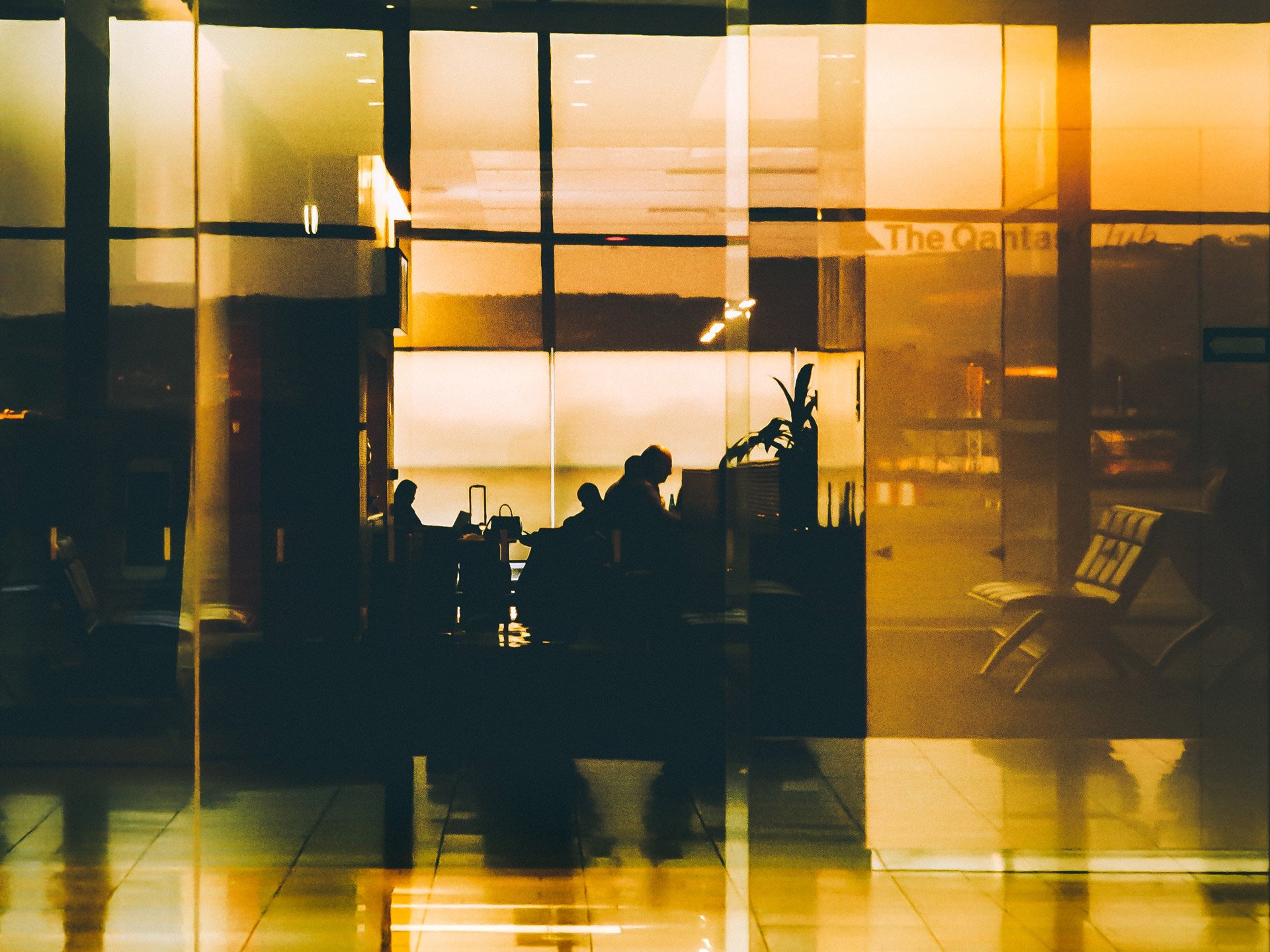 Sign Up For a VIP Airport Lounge
Because if you have to sit around waiting, you may as well do it in style. If you're a frequent flyer you can use your miles to buy a membership. If not, most lounges offer day passes for under $50. If you plan ahead you can get them for even cheaper!
Keep a go-bag of essential items
Abide by TSA's strict rules and collect as many hotel toiletries as you can. You could also try ordering samples of your favourite products online for free travel sized toiletries. That way you don't have to think about what you may need in a scramble and you have an on-the-go bag of your favourite items ready to go at all times.
Check your credit cards for perk
You might already be entitled to perks you don't even know about with your current provider! From covering your basic travel insurance or free rental car insurance, to free access to airline lounges - many credit cards may already come with special advantages and freebies for travellers, you just have to look into it a little.
Always Check For Free WiFi
Many airports now offer free unlimited WiFi. But if they don't, then take advantage of this map. This handy Google map crafted by a travel blogger himself lists the airport and airline lounge WiFi passwords for most airports… all around the world.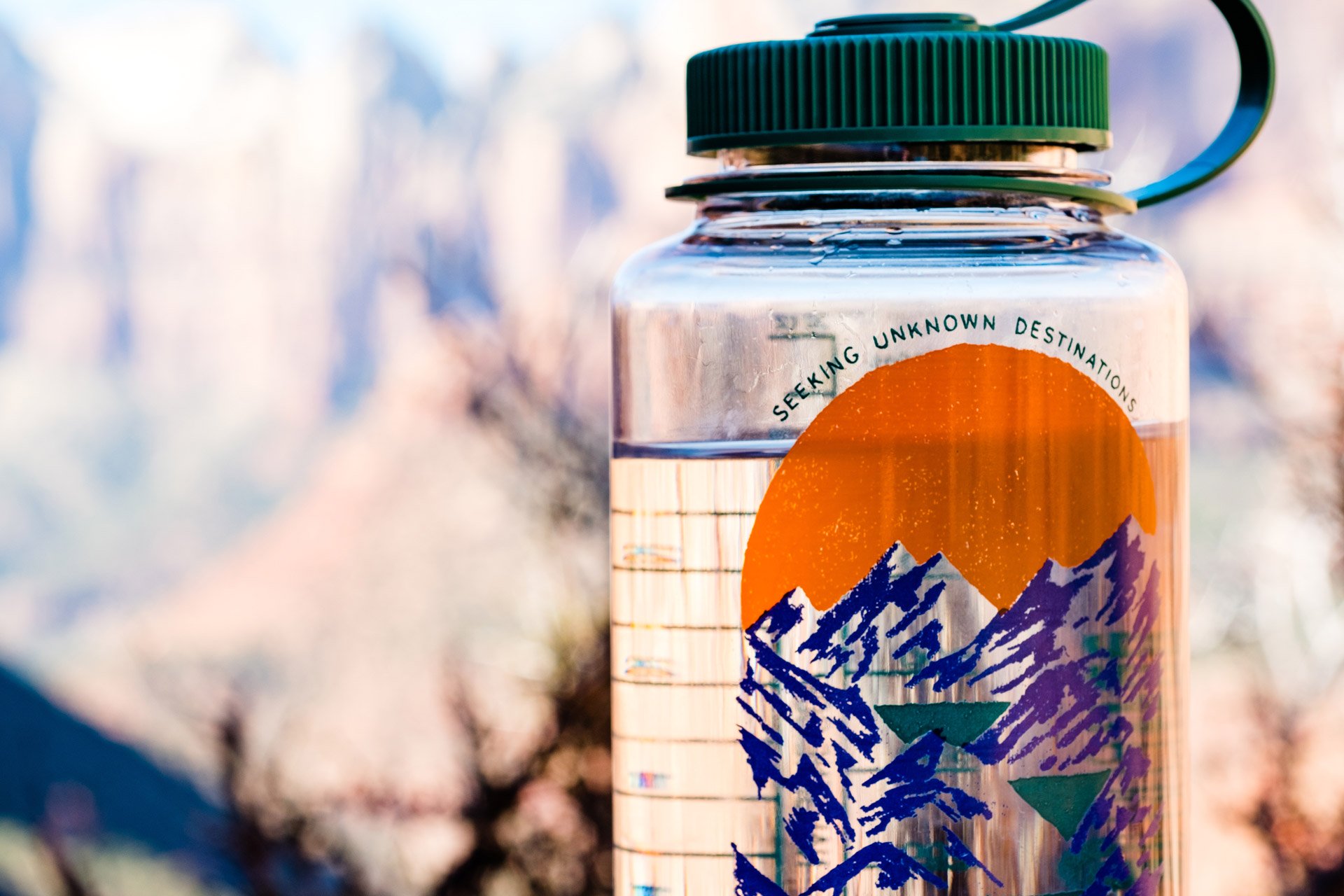 Minimise jet lag by eating right
As tempting as it is to get drunk, the experts also recommend laying off booze and caffeine as they quickly dehydrate you and make jet lag 10 times worse. What you eat matters too - airplane meals are heavily processed and full of sodium, which is a nightmare when it comes to staying hydrated. So the best thing to do is either skip a meal or two and eat healthy snacks or foods high in protein.
Related: Jet Lag be gone
Google Maps
No WiFi, no worries! Use the hidden 'offline' maps feature to access them without an international plan or internet access. Simply zoom into a map area you want offline in the maps app and type 'OK maps' into the search box. This makes the data you've used available even when you don't have any connectivity. Works in both the iOS and Android apps. It's also a good idea to 'star' places you plan to go since you can't search or route when you're offline.
Take a breath and savour the moment
Last but not least. You are one of the privileged few on this planet who has the means and ability to travel internationally. Embrace the experience - the good, the bad, the ugly - and be thankful for the entire journey!
With offices around the globe, a worldwide network & over 35,000 Global Travellers to date, we're called the Work & Travel Experts for a reason. Let us help you decide where to go next via the little red button that leads to amazing places below…