Global Destination Reviews: Our Must Visits of Vietnam
Xin chào! Come hitch a ride with us as we guide you through the land of the ascending dragon (yep, they love their dragons) and one of the most vibrant countries in Southeast Asia. From the bustling city of Ho Chi Minh to the beautiful beaches of Halong Bay. Ancient shrines galore, some of the best beers in the world and of course an endless supply of Pho. Where else but, Vietnam! Interested? Here are a few of our must visits.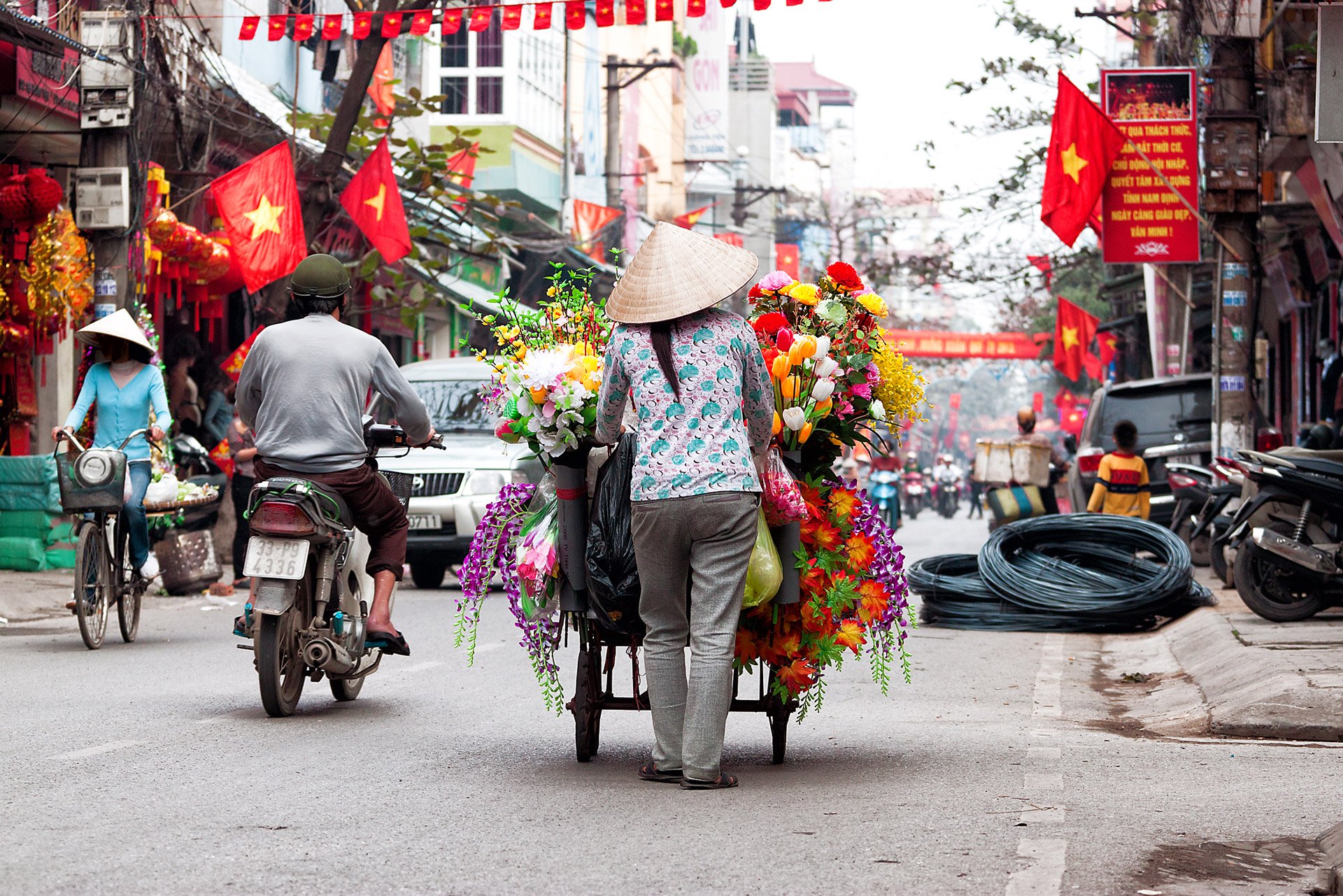 Down South
Ho Chi Minh City
An ultimate must do is Vietnam's economic hub, Ho Chi Minh City (often still referred to as Saigon). For a city of 10 million people and 4 million bikes, there's no better way to explore than on the back seat of one. You don't know the meaning of claustrophobia until you've toured the interconnecting underground tunnels known as the Cu Chi tunnels and another activity not for the faint-hearted is the War Remnants Museum which documents the brutality of the Vietnam War.
Don't let the word 'street' in front of food put you off, this is how the locals eat! Try some Goi cuon (fresh spring rolls) or Pho (noodle soup), a decent plate full will set you back around $1-$3. You can shop 'til you drop at the 3,000 exciting stalls at Ben Thanh Market. Then party the night away in the city's equivalent to Bangkok's Khao San Road, Pham Ngu Lao Street!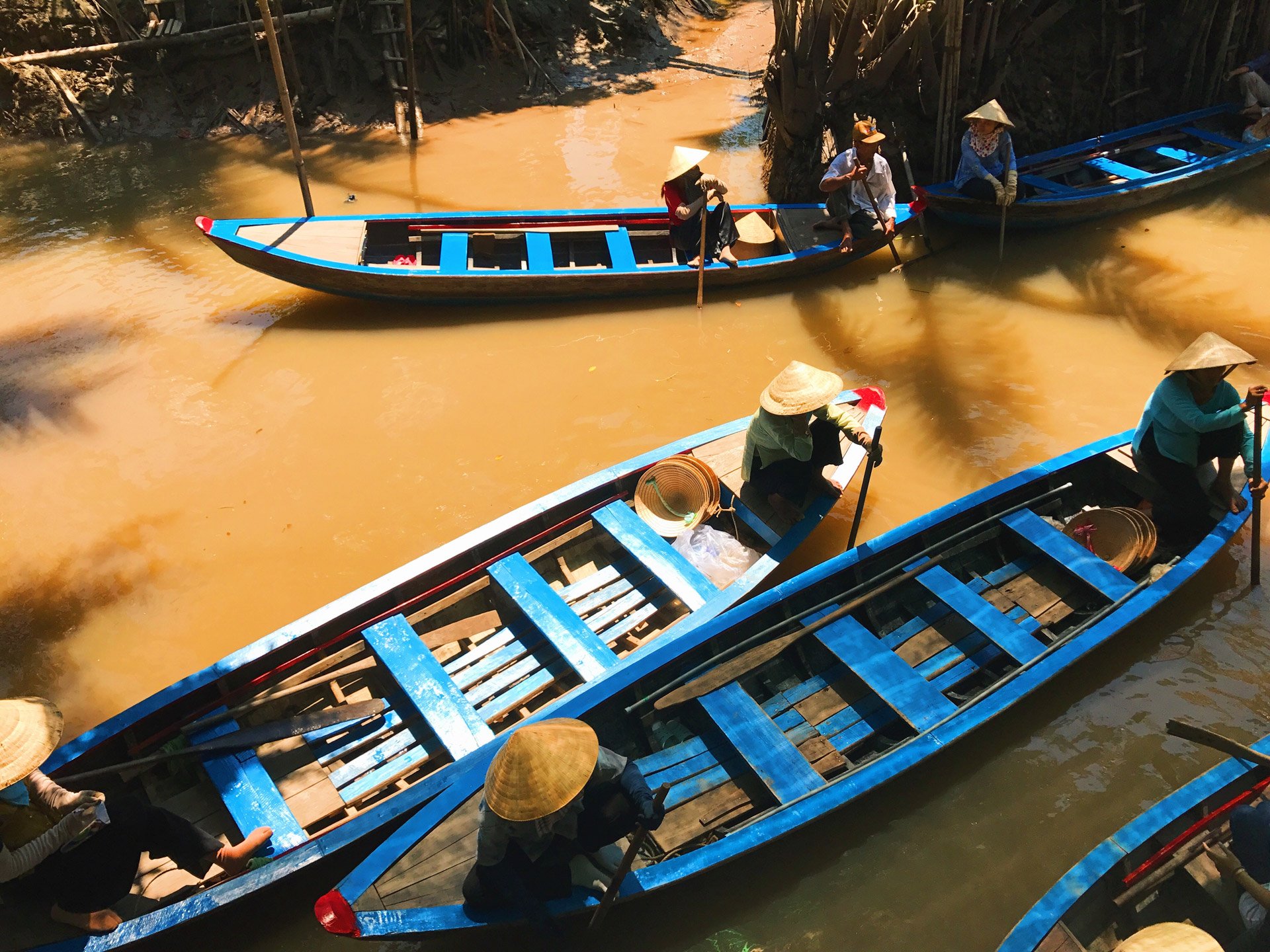 Mekong Delta
A popular sightseeing destination nearby is the Mekong Delta, otherwise known as the River of the Nine Dragons in Vietnam. It's an impressive 4,350 km kilometre labyrinth of waterways and is the lifeline to six countries in Southeast Asia. It's best to experience the delta on a tour so you can really connect with the culture of Vietnam, stop and shop at the floating markets and pass through the temple cities, lush tropical rainforests and rice fields.
Up North
Hanoi
Much like Ho Minh Chi, Hanoi is an intense assault on the senses! But this pulsing city comes with a unique French flair of its own, complete with ancient pagodas and unique museums, all within the city centre.
Start by exploring the city's treasured Old Town. The Ho Chi Minh Museum is where you'll learn all about the late Vietnamese leader's life of power and suppression and why he's affectionately referred to as 'Uncle Ho'. A few minutes walk lies the Ho Chi Minh Mausoleum, which houses the late ruler's embalmed body. Make sure you stick around to watch the famed changing of the guards (every 30 minutes). Next head to the One Pillar Pagoda, located close by - where you can buy an incense stick from a vendor and pay your respects.
Most activities take place on the street in Vietnam; people eat, get haircuts, read their newspaper and drink beer. "Bia hoi", is Vietnam's answer to microbrewing and it certainly won't hurt your wallet to give it a go (expect to pay about 35¢ to 40¢ a glass).
Hanoi serves as an entry point to the country's mountainous north and the islands of Halong Bay.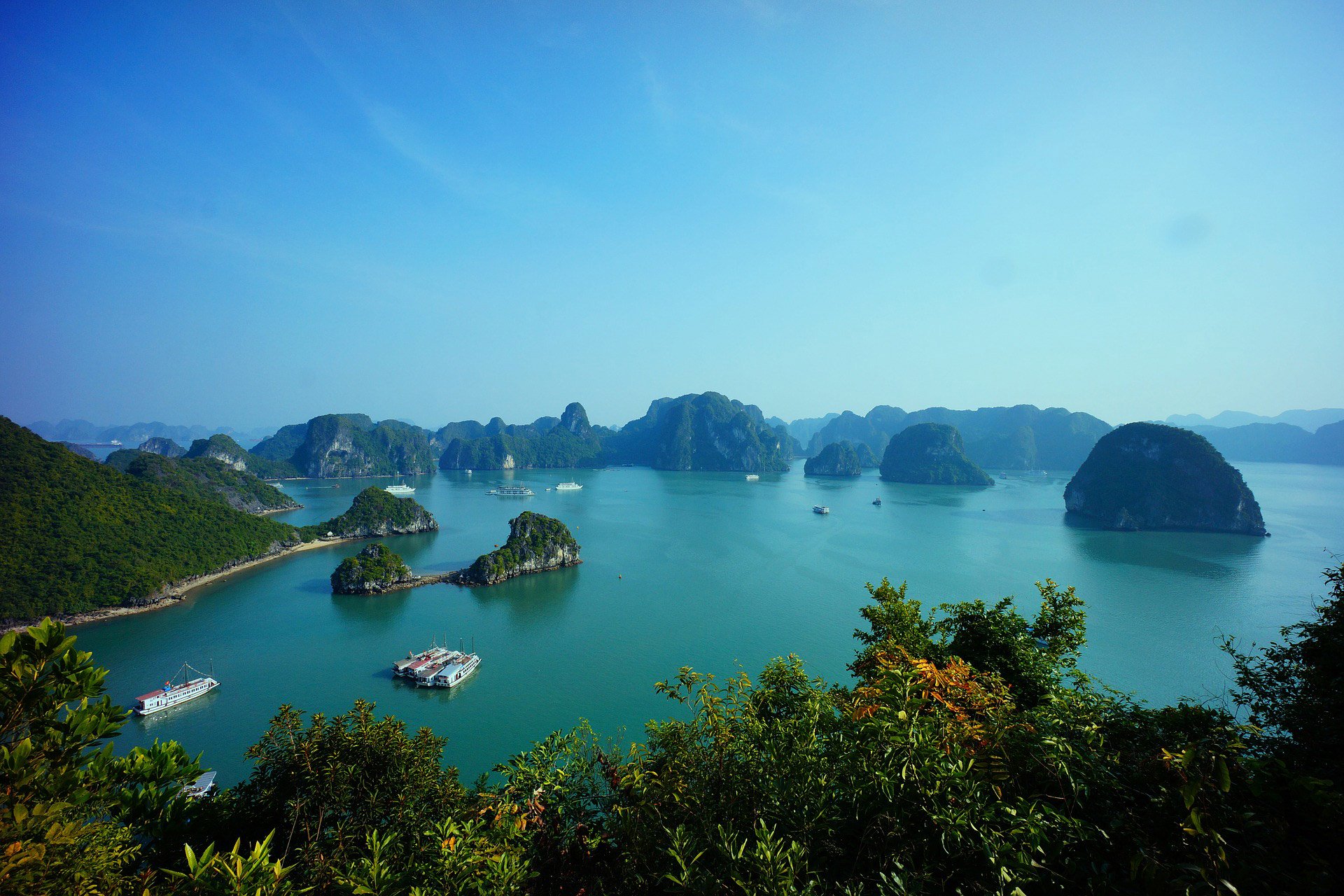 Halong Bay
This place is 500 million years in the making and by far one of the most magical spots you will see in Southeast Asia! Vietnamese legend has it that gods sent dragons down from the heavens, who dropped jewels into the bay, resulting in its epic turquoise waters. It boasts 1,969 islands and islets to explore (no, you're not reading that wrong), is a World Heritage Site by UNESCO and one of the New 7 Wonders of Nature.
It's got a relaxed, fun vibe and will offer great insight into local living and is the perfect place to appreciate nature's beauty up close. See the most of Halong Bay by starting your day visiting the floating villages, secret beaches and ancient caves. End it with a refreshing dip off the side of a boat and some of Halong's famous seafood at Ben Doan Street: crabs, prawns and sea clams among strange but delicious native specialties.
Right In The Middle
Hue
Smack bang in the middle of Vietnam you will find Hue. Many people make a stop here to see the Imperial Citadel and the many ancient tombs and temples. Just north of Hue was once the DMZ (Demilitarized Zone) where many clashes took place during the Vietnamese war, and now where you can get tours with survivors as well as the nearby Tombs of the Emperors. Son Doong, the world's largest cave, is also just a short drive from Hue.
Hoi An
A little south of Hue is Hoi An. This cute and pleasant touristy town is famed for its handmade lanterns, amazing riverside eats and cheap tailor made suits.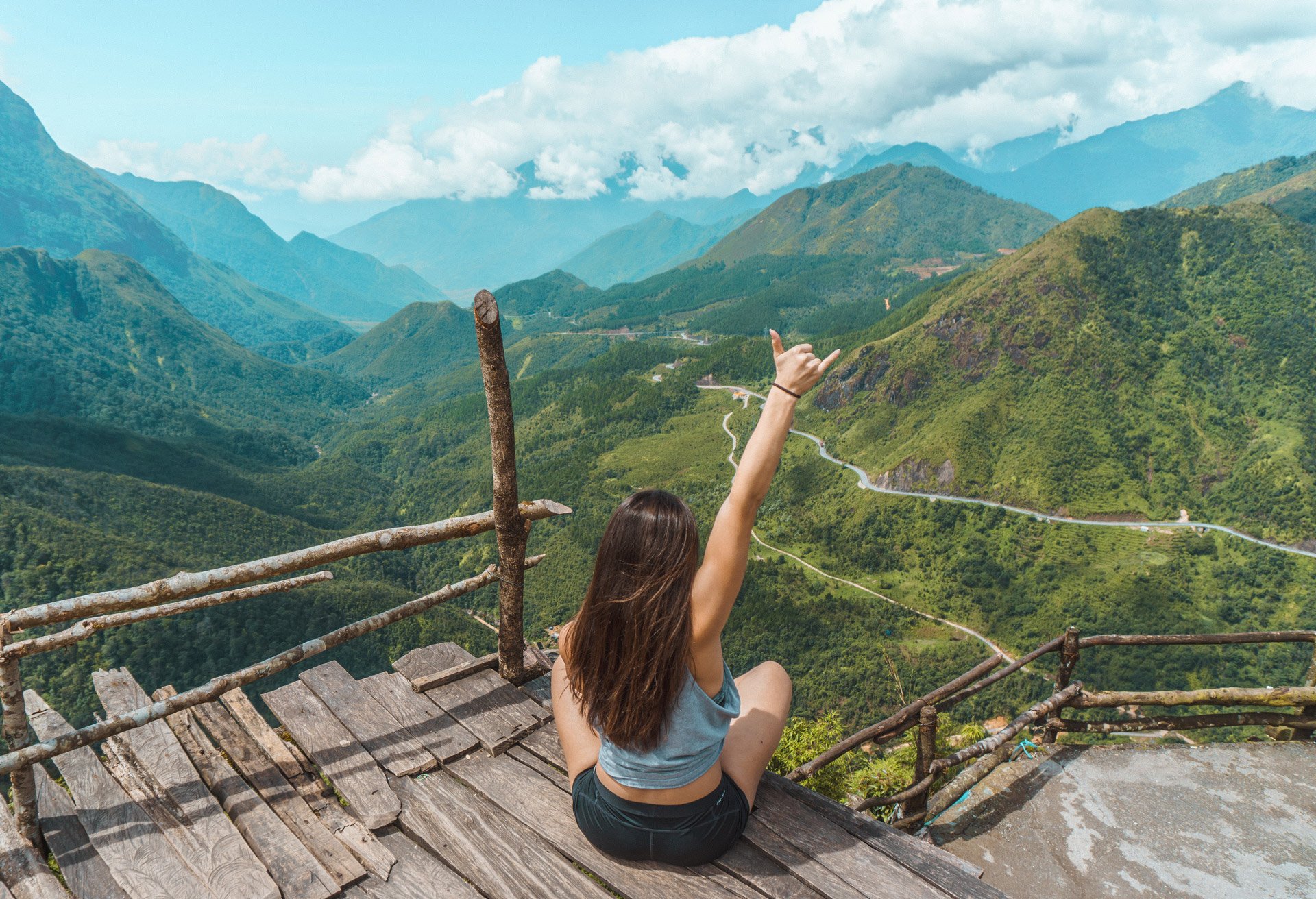 Sapa
Pack your waterproof jackets and your hiking gear, we're headed to Sa Pa! This misty mountainous market town lies on the very north-west, near the Chinese board. It's a great area to get your hike on while you get away from the hustle of the vibrant cities. Homestays are especially popular here to get a feel for life in the highlands and to stick around for a few days to take in the magnificent purple mountains, vividly green rice terraces and tiny hill tribe villages.
You can head to Vietnam's highest peak Fan Si Pan (known as The Roof of Indochina which soars 3143m above sea level!) and trek through the clouds, or visit the small hidden villages among the hills.
There are plentiful restaurants along P Cau May serving Vietnamese and western food and stalls south of the church. But, you should definitely look out for hill-tribe specialities - wild mushrooms, herbs, and local fish.
Related: Vibrant Vietnam: Teach English and Make an Impact
So, what are you waiting for? We know you just fell in love with Vietnam and that little red button below is your first step to getting there!