A Week in the Life of a Global Volunteer in Nepal with Honor N.
Nestled high up in the Himalayas, beautiful Nepal is completely landlocked. With India surrounding the east, south and west and Tibet to the north, this place is a trekker's paradise offering an epic combination of Himalayan views, golden temples, charming hill villages and jungle wildlife. Nepal is one of a kind. But sadly, even with an estimated population of 26 million people, it lacks some of even the most basic of necessities - including education and healthcare.
The aim of our Namaste Nepal Volunteer Trip is to not only offer volunteers the opportunity of a lifetime, but also to provide much needed assistance in schools, care for orphans and empowerment of women.
We had Honor Newman, stop by Global Roaming and fill us in on what her first week in Nepal has been like.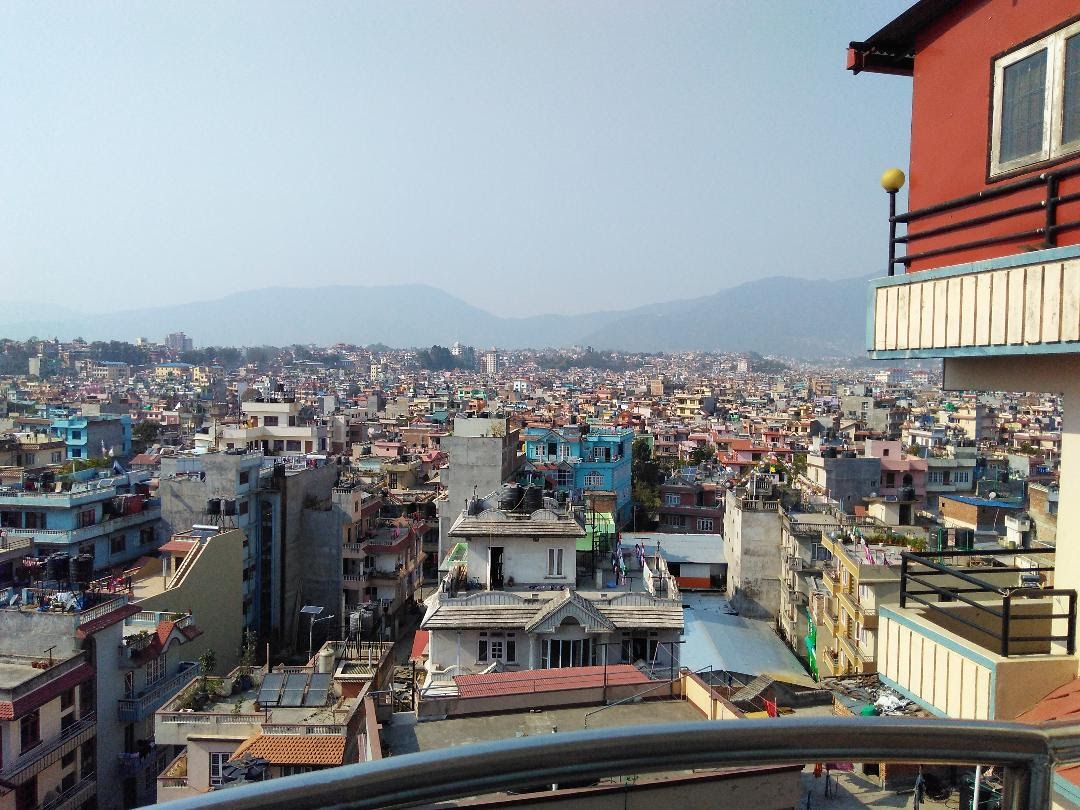 [Honor's view from her balcony, not bad right?!]
Day 1 - My first day in Nepal
The red-eye flight from Australia to China was great. Except I had a coffee at the airport in China and had no idea how much I paid for it, it could have been $300 for all I know! The next flight to Kathmandu was on a much smaller plane and less full. When I arrived a lovely Nepalese man took me to the volunteer house where they gave me a tour of my home for the next month.
I got to meet my roommates - women from Australia and Europe, Netherlands, London and Switzerland. I'm currently sharing with a lovely Indian girl from London. I think I'm the oldest but no one can tell unless I tell them because of my baby face! Not knowing how things work, I had a lovely freezing cold shower – but I wasn't the only one as the hot water wasn't working.
Everyone here is on different projects which is interesting; I'm one of the only ones doing the pure women's empowerment placement. Others are doing a mixture of teaching, women's or orphanages. One unique thing that will take time to get used to is that roads are made of dirt but still very busy. The flights over were so long and I was so jet-lagged and overwhelmed that I ended up going to bed super early.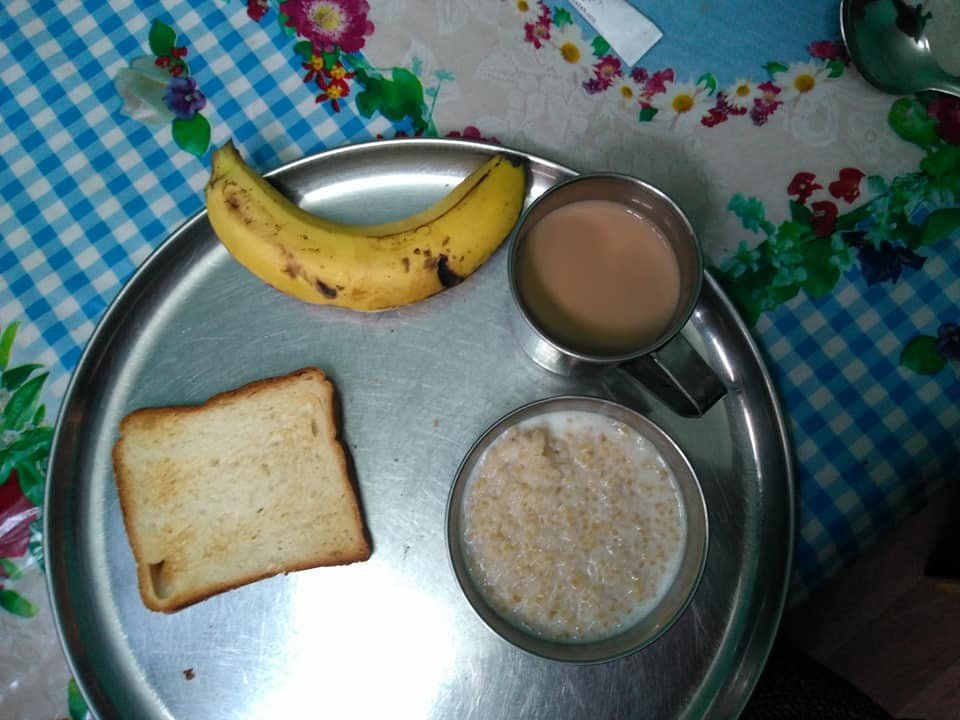 Day 2 - Settling in
I'm definitely not roughing it – I have internet, TV and YouTube access. Breakfast was eggs, porridge, coffee and toast - made for me. Nice! We started off the day with a big introductory speech this morning including everything from culture, politics, temples and tourist attractions to house rules. They also told us all about the activities they have organised for us which includes cooking classes, yoga, henna tattooing, sari-wearing and dinner with a host family as well as 2 full weekend excursions! One of my favourite things was the lunch box, or 'Tiffin Carrier', that they gave us. It has four levels, with each one containing different food in it.
The 'Women's Empowerment' project involved going to a school and observing adult women being taught English grammar. I was freaking out and remember thinking 'I have no idea how I'm going to do this, I'm not a teacher?!'. In the evening one of the German volunteers had her birthday and to celebrate we went to dinner at Gaia restaurant in Thamel. First tip though, the peak hour traffic was a nightmare! The roads were completely dead though on the way home which was nicer. Everyone gets on well together and to save money we shared a taxi to and from the restaurant. Including the taxi, two courses, coffee and a drink our night out was only about $15!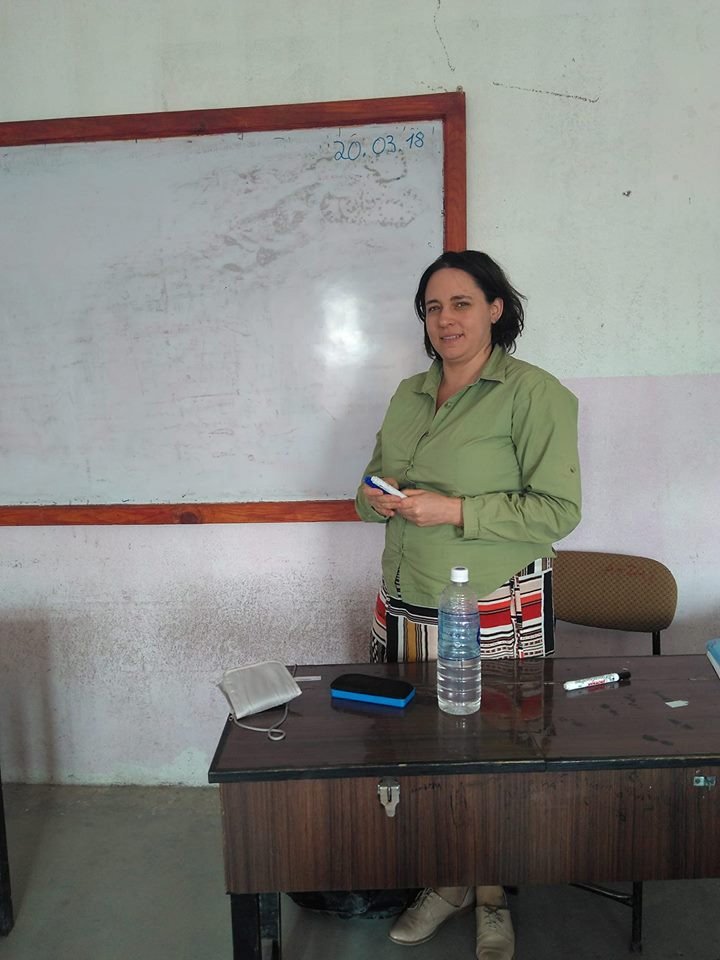 Day 3 - My first day of teaching in Nepal
There's a healing energy in this country. Everything is made of beautiful materials – super comfy beds and cushions, nice wooden doors and window sills, clay/stone buildings that are very cool and calming. Everything is so relaxing.
Today was my first day of teaching and yes, I was completely nervous! What if I get up the front and it all goes pear-shaped and I have nothing to teach them?! However, the morning group was beautiful! There were three really motivated women – I have so much respect for them, trying to better themselves when they could so easily just flow with the life given to them. We talked about Australia, the different landscapes and animals, population, landmarks and even the political system. One was surprised koalas only eat eucalyptus leaves! The next hour was dedicated to grammar and then we interviewed one woman about her life all in English and wrote her story on the board.
The afternoon group was harder because their English is not as good. It was a lot of work and I had to be prepared beforehand to make sure it went smoothly. They were fascinated by the date '20/3/18' because they have a completely different calendar and it's actually the year 2074 in Nepal! (at the time of writing) All of the women were adorable and it was so rewarding.
Later I found the market with good coffee and all the awesome shopping. Yay! One more day of teaching and then the weekend. Probably more shopping!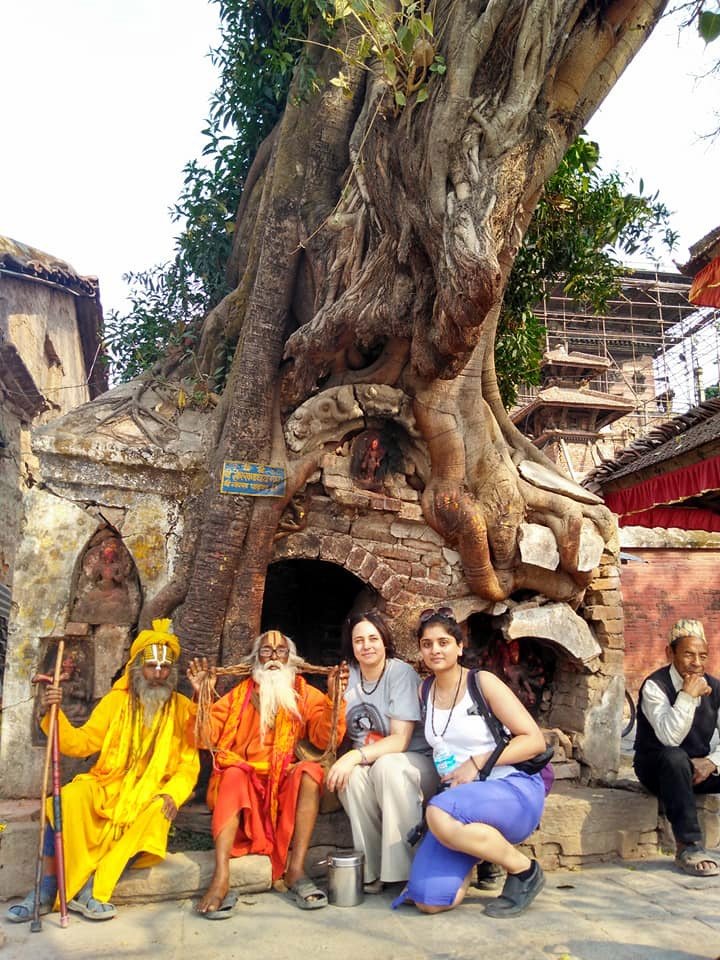 Day 4 - The search for a decent coffee in Nepal continues
After asking around I found a place that apparently makes a real coffee with a coffee machine and it's all within walking distance of my accommodation! They only serve instant coffee here and I'm a Melbourne girl. So I faced the challenge of walking there – observing landmarks and dodging traffic only to find it not open. A nice man out the front told me there is another place just down the road that does really good coffee and he goes there every morning. I said yay, take me! He takes me down this little laneway to a café and I think – awesome a local treasure, only to find they serve me instant coffee! And I had to pay…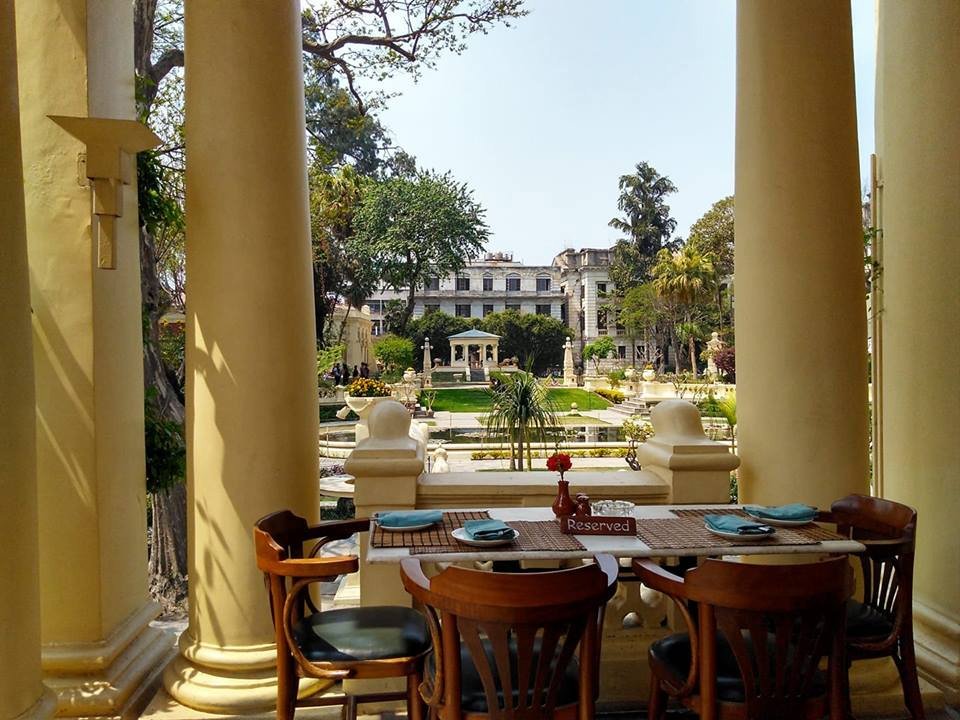 [Lunch at the Garden of Dreams]
Day 5 - Sightseeing day one around Kathmandu
Shopping in Thamel, lunch at the Garden of Dreams and then a private tour around world heritage site Durbar Square.
I visited the Garden of Dreams. It's a nice place for a picnic and the classiest lunch I've had so far. I managed to get a rare treat of having a salad because it's really hard to get raw veggies here in Nepal. I didn't like paying extra tax on top of the menu price as I'm not used to tax not being included, but it's pretty standard here at restaurants.
A 3-year-old girl lives in this temple because they consider her to be a reincarnation of a princess. She comes out for a viewing for tourists at around 4pm each day. She can only go back to her family when she gets her first period! One of the ways they tested if she is the 'princess' is by putting her in a room full of dead buffalo heads to see if she got frightened. If she didn't cry, she's it! To me, this is so wrong. But it's normal here and all part of an ancient legend about a king and a princess. I'm glad we can contribute to women's empowerment here, as this really pushed my buttons on normality...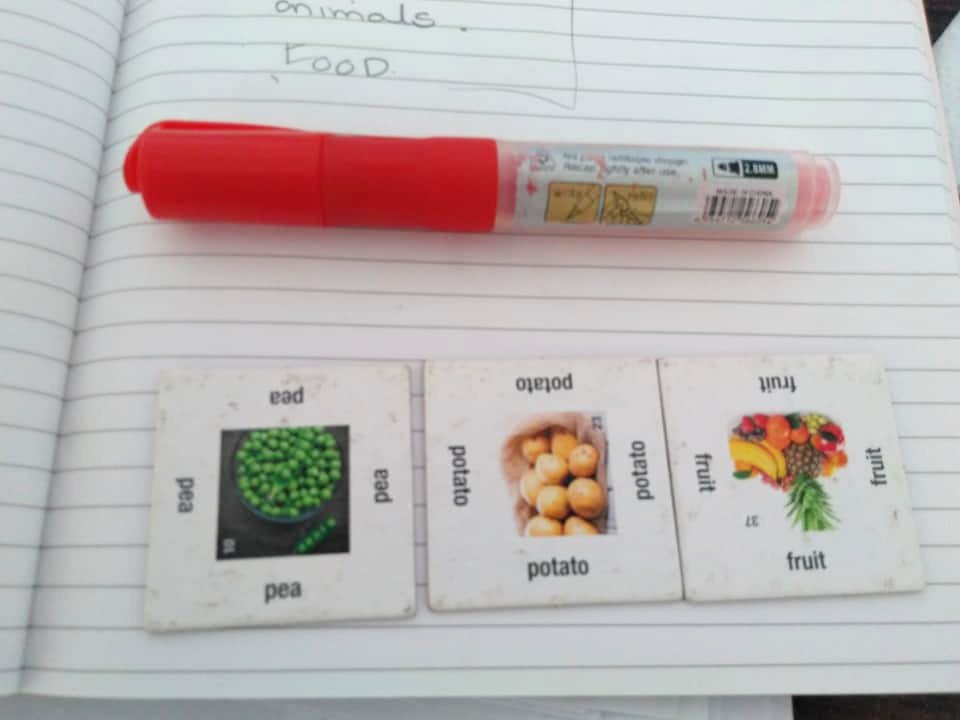 Day 6 - Teaching in Nepal
The teaching is challenging as lots of the students are at different levels of understanding with English in the one class, despite best attempts at trying to separate them into the right classes. In our morning class, we have one lady at intermediate, one at beginner and one at advanced English. Students are often mismatched because their timetable doesn't allow them to come to the appropriate class for their capability level. We have time to prepare lesson plans in the morning and are learning to take things at different levels. There are no photocopiers, computers, phones or wifi of any kind at the school, just desks, a whiteboard and chairs so we have to do all our preparation before we go. The office always has volunteers printing out worksheets in the morning. Flashcards are also proving fun and a great way to get people participating in class. We had fun yesterday drawing pictures of all the letters of the alphabet. Some of these women have never been to school, so this environment is very new to them.
We have a Nepalese guide that takes us to work each day and brings us home. My guide also teaches English and helps me out in the classroom. We did one class today where we discussed family and discovered that many Nepalese women are teen brides and have babies at 16. So it's no wonder they haven't completed their education!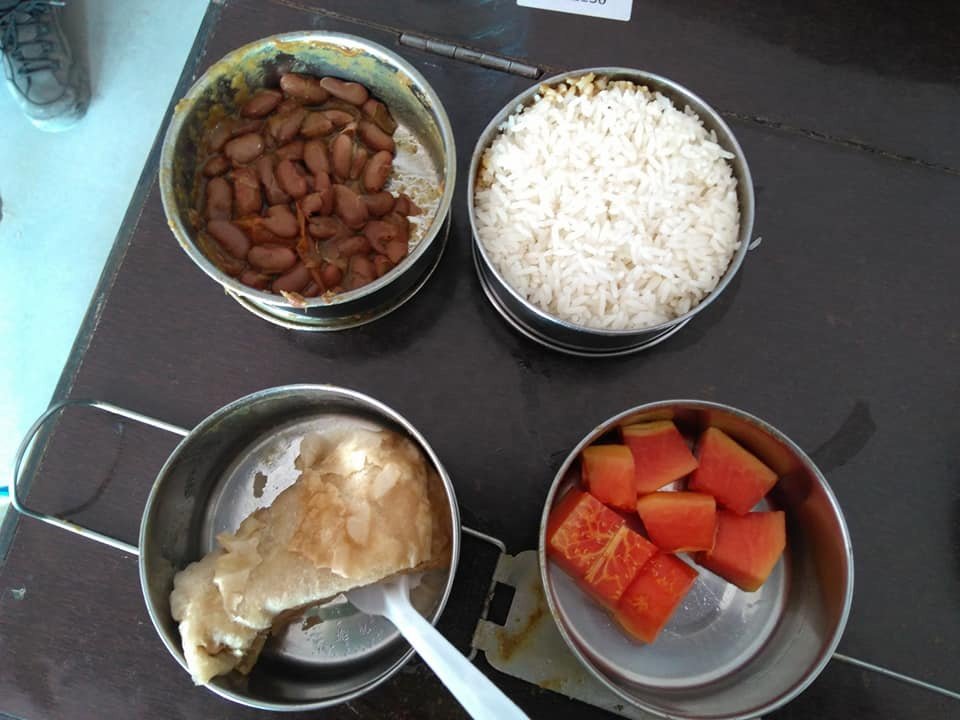 Day 7 - Nepalese food
We are given a mainly vegan diet at the house. The only dairy we get is butter for our toast in the morning. I feel much healthier though! We can go to the supermarket or out to dinner whenever we want if we want something a bit different. It's a little bit challenging walking around with all the motorbikes, cars, buses and taxis going everywhere and seemingly no road rules. You pretty much just have to walk in front of a moving object to get across the road. But I managed to find a place across the road that does a burger, chips and ice cream for $10 which was great because I had a craving for western food and it was a great way to end the week.
If you've just fallen in love with this daydreamy Nepalese volunteer adventure, click away at that little green button to get involved or find out more today…