Global Destination Reviews: New Zealand Part I
What country boasts more sheep than humans and more adrenaline-inducing thrills than anywhere else on the globe? Hint: it's tucked away at the bottom of the world and at the top of our list - New Zealand! First, we're diving into this sweet-as little slice of heaven known as the North Island, renowned for its picture-perfect peaks and limitless supply of outdoor fun. There's plenty of lazing on the sand and splashing in the natural hot springs to check off your list too.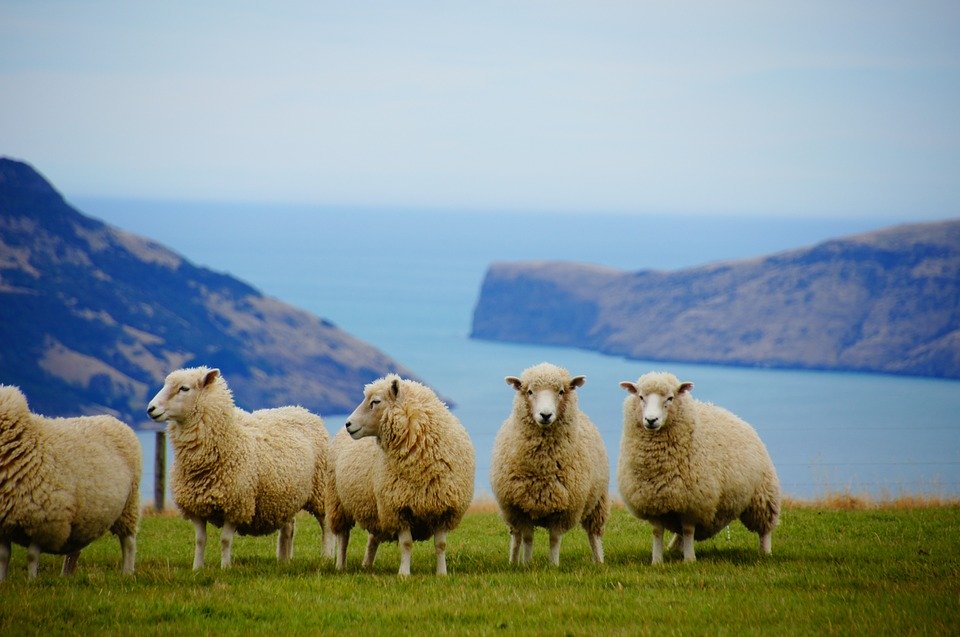 With 60 million sheep and 5 million peeps, who runs the world?!

Population: 5 million
Capital city: Wellington
Best time to travel:  They've got an endless supply of seasonal activities, so all year round!
Auckland
Auckland, a.k.a The City of Sails. It lost out as capital city to Wellington way back in the 1800's, but it frequently ranks in the world's top 20 most liveable cities. This vibrant little hub has a harbour packed with superyachts, trendy cafes and plenty of bars. The food is excellent, the beers are crafted to perfection and it's perfectly situated for pristine peninsula views. If there wasn't enough to jump off already, daredevils can also base jump down from NZ's tallest structure, the Sky Tower too.
Island Hop

Swap the bustling city life of Auckland for wine sippin' and chillin' with these must-do island escapes. Waiheke Island is a short and scenic 35 minute ferry ride from Auckland. With over 30 boutique wineries to choose from and the region's best beaches, spend an afternoon sipping and swirling New Zealand's finest wines with views for days. The Bay of Islands is another must visit. It's your best bet for whale watching and swimming with dolphins, with plenty of cheap fishing trips, cruises and sea kayak adventures on offer!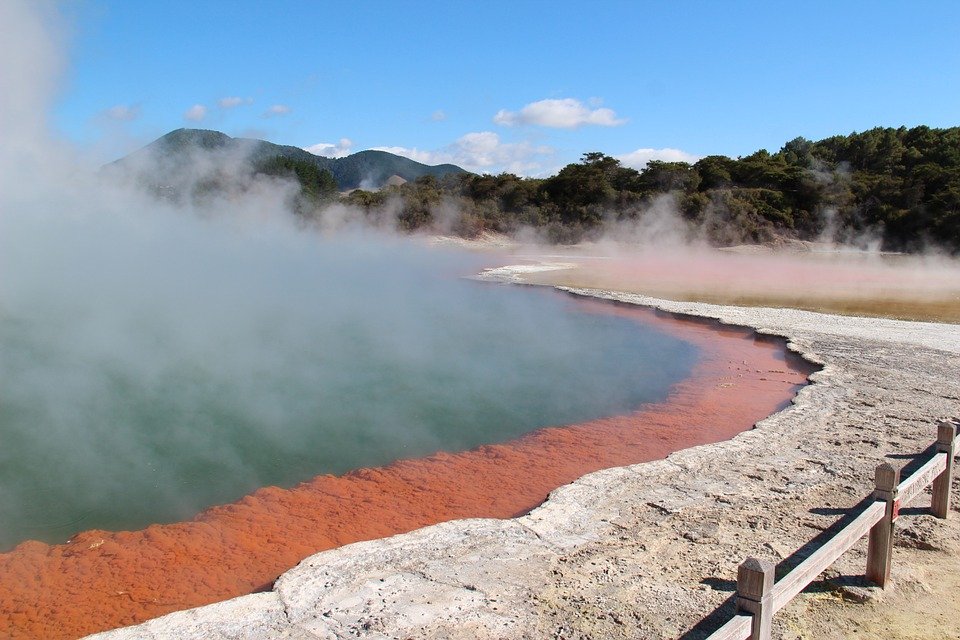 The smell won't last forever, but the memories of watching volcanic action up close and in-person will!
Rotorua
Celebrating what lies beneath the surface is Rotorua's speciality. New Zealand sits firmly on the Pacific Ring of Fire, so naturally it's a melting pot of attractions! It's got spouting geysers, bubbling mud pools and tonnes of thermal hot springs to relax in. Although, the aroma is rather fresh - the oozing mud pools set off a permanent stench of rotten eggs (pheewwwy). There's more adrenaline pumping activities out here too, from luging and zorbing to jet boating. 
Waitomo
Marvelling at mother nature in the Waitomo Caves is another must-do. A little west inland and beneath the rolling hills of Waitomo lies a labyrinth of limestone caves. By boat, you can glide through the galaxy of twinkling lights as thousands of glow worms work their magic from above. You can raft, abseil or zip-line through the starry wonderland too. There's always the extra extreme edition of blackwater rafting for you adventure nuts.
Matamata
Matamata is an absolute must-see for those in search of Middle Earth! Hobbiton is the most popular tourist attraction in all the land, with over 350, 000 people visiting every year. Peter Jackson famously came upon Hobbiton himself during an aerial search for the set. Stop here to calm your inner Lord Of The Rings (LOTR) fandom and pop into Bag End (Bilbo's crib) as you wander through the heart of The Shire.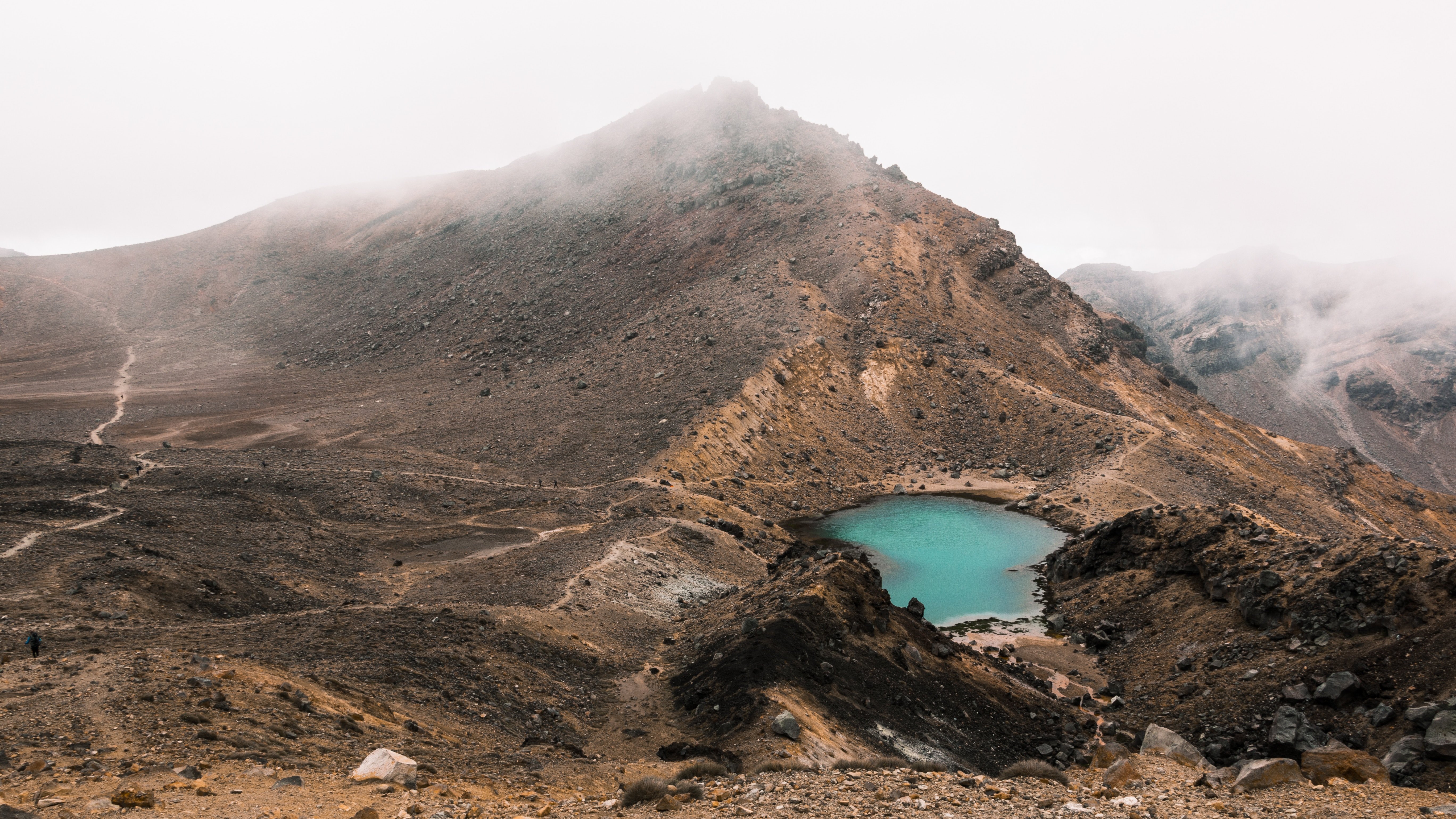 Just like Frodo and Sam, you can climb to the fiery depths of Mordor by walking the Tongariro Crossing!
TAUPO 
Powderhounds, pay attention! Grab the opportunity to ski down the side of the second largest volcano in all the land, Mt Ruapehu. Mt Tongariro also offers the chance to ski down the slopes or hike up the craters (depending on the season). The Tongariro Alpine Crossing is a hike for all you LOTR fans! It'll take you all day, but as you walk through volcanic terrain, high mountain peaks and sulfur lakes - you'll be taken back to Middle Earth again. Taupo is a top destination for skydiving too, with beautiful Lake Taupo as the backdrop as you plunge back to Earth.
Wellington
Way back when it replaced Auckland, it became the southernmost capital and the 'coolest little capital in the world'. You can easily taste your way around the city because it's got more bars and restaurants per capita than NYC. Visit the home of hipsters on Cuba Street - a slice of bohemian heaven with some of the best coffee in town. Take a quick trip up the Mount Victoria Lookout to get your city bearings from above and some Insta-worthy views. Stick around, grab some fish & chips and watch as the sun sets and the city lights brighten up the night sky. If it's the season - catch a game of Rugby at Westpac Stadium to watch the All Blacks' famous haka!
No, we haven't forgotten the South Island! Keep your eyes peeled for our next Global Destination Reviews: New Zealand Part II where we're be ticking off even more adventure thrills on offer over there.
With sweeping natural beauty all over like nowhere else, NZ is a top destination for all. You can head off here yourself! Let's get you started...