7 of the Best Camping Spots in the World
Okay, lovers of the outdoors! Get your tent pegs ready; we've found the ultimate locations in the world to pitch your tent and feel the serenity. Plus these destinations will blow your mind, not your wallet! That's a win right there!
📍Queenstown, New Zealand 
Summertime in NZ, it's positively picturesque. With an endless supply of postcard views and perfect weather conditions, it's a prime position to set up your tent in one of the many campsites and spend your days hiking your surrounds or working on your tan at the beach.

Don't forget to hit the country's biggest bungy either, because a camping trip with a 134m plunge is always going to be a memorable one!

📍Øverbygd, Norway 
Those dreams of seeing the Aurora Borealis are sure to happen just by stepping outside in Norway at night. If you see yourself sleeping under starry skies with that magical hue of green and purple, then Lyngsfjord Adventures will totally hook you up in one of their Sami Tent's.
You get to share the experience with 12 other outdoorsy folk. Keep in mind it does drop below 0 degrees here, but, plenty of sleeping bags will be around to keep you nice and toasty. 
📍North Stradbroke Island, Australia 
There are plenty of beaches in Australia but, not all of them let you get your 4WD (four-wheel drive) on! Straddie, as it's known to the locals, is a sweet escape where you've got your waves, beaches, tea tree lakes, the starry night sky and of course some pretty sweet highway views as you cruise along the shoreline to get to your campsite!
📍Jasper, Canada 
Obviously, you were just waiting until we dropped Canada into the top camping destinations and Jasper is just one of infinite amazing spots to settle your tent into the ground. Would you just look at those gigantic mountains, that glazing blue water, those pine trees just punching out fresh scents into the world? Yes, please.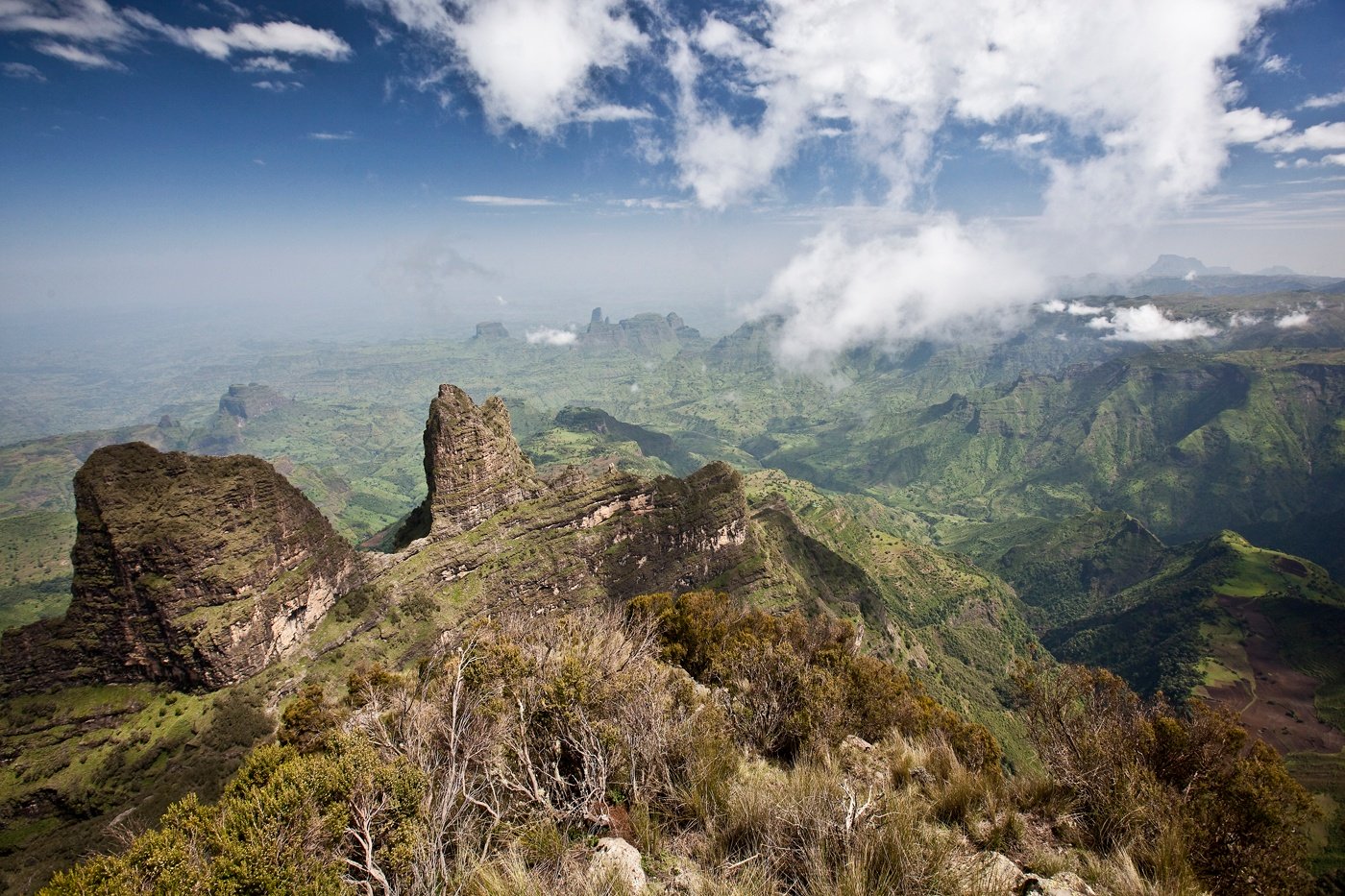 📍Simien Mountains, Ethiopia 
This incredible mountain range in Africa has plenty of spots for you to set up camp for the evening alongside a group of tent enthusiasts and camping tour guide. The Simien Mountains are a listed UNESCO list, that's why it looks like the perfect untouched paradise that it is. Not a sign of metropolist life for miles. It's peaceful perfection!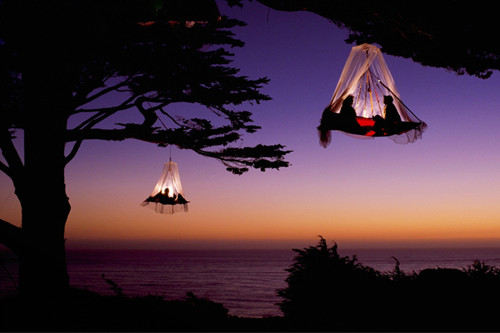 📍WALDSEILGARTEN, GERMANY 
Well, we know regular camping is always a good time but, then Waldseilgarten Mountain Resort decided to dangle some tents from the trees, and we're definitely all about it! We're not exactly sure how you get into your little nest but, we can tell it's totally worth it with some pretty breathtaking views that you definitely couldn't grab on the ground. This makes bucket list status!
📍Base Camp Everest, Nepal 

Of course we're including this badass camping spot! Climbing to the base camp of the tallest mountain in the world is one of the biggest and coolest life achievements we can think of. It's not just the best camp spot ever it's the fact that you'll be guided up the 17,590 foot ascent by awesomely wise Sherpa's that know that mountain like the back of their hand. It's an experience that we know plenty of people only dream about, so go knock it out and have one hell of a camping story to tell when you get home!
So, where are you going to start? Need a little more travel inspo? All gravy, baby, we've got you, just click the pretty red button below to find your next adventure!