Global Destination Reviews: New Zealand Part II
Missed all the Part 1 action? Catch up here: Global Destination Review: New Zealand Part I.
We're back at it again in New Zealand! This time we're off to explore the South Island - one of the world's ultimate outdoor playgrounds. Everything here is geared full-speed ahead towards getting you outside with tons of cheap and sometimes free activities! It's bursting with adventure in every direction.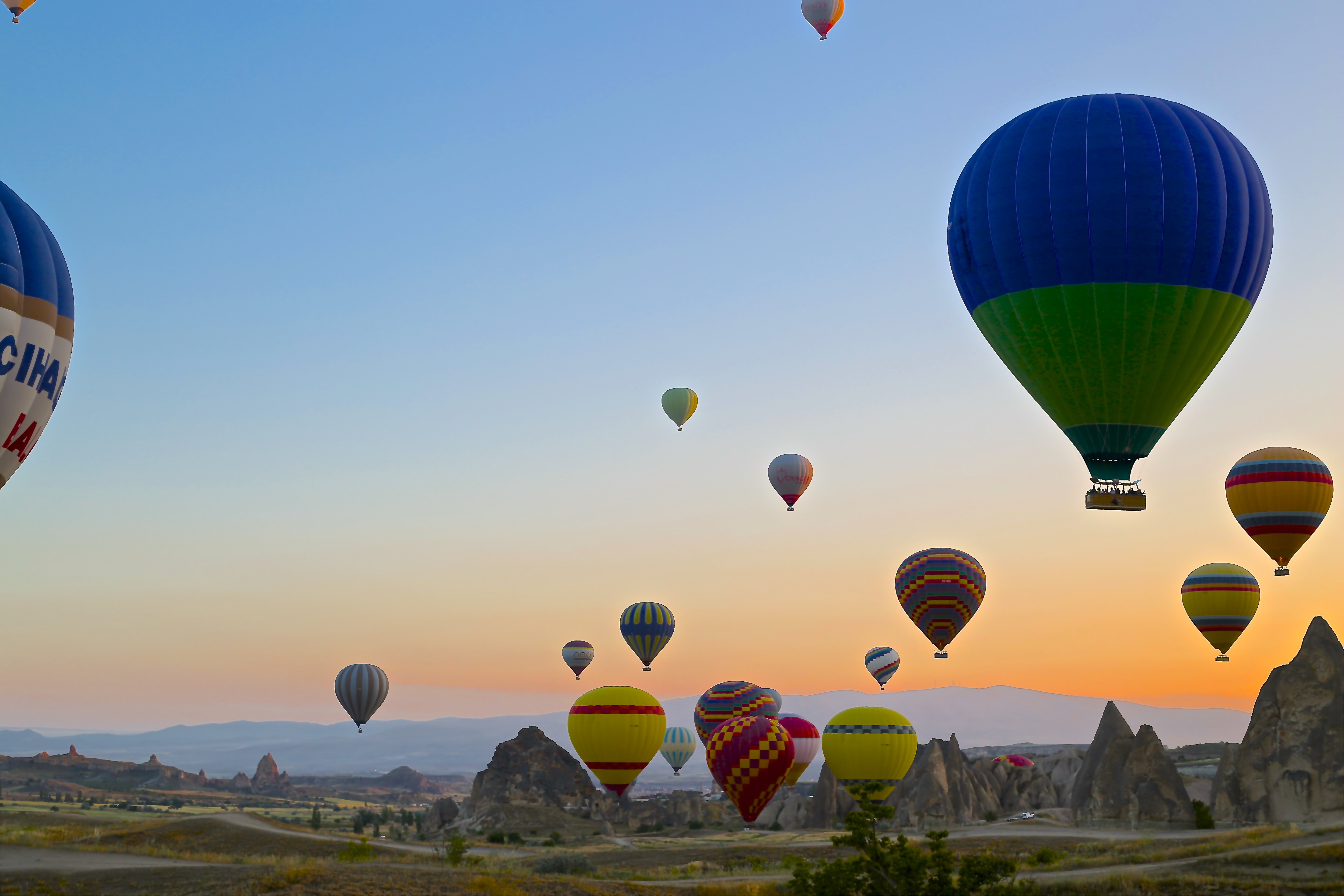 Christchurch
Nicknamed the 'Garden City' for its oodles of botanic gardens and parks. This spectacular city is also home to the only open-range zoo in the country, The Orana Wildlife Park. After dark, it's about as rowdy as the wildlife, with restaurants, bars and clubs lining every street. Hit up the Adrenalin Forest with over 100 challenges and flying foxes for those with no fear. Christchurch is  also the only place in the world where you can hot air balloon with views from all angles; cop mountain ranges for days on one side and the rolling waves of the Pacific on the other!
Queenstown
Being that it's the action capital of New Zealand, Queenstown is guaranteed to get your blood pumping. It's your go-to when scouting for powdery white winters too! You seriously can't turn a single corner without seeing some sort of extreme sport. Jet boating, river rafting, skiing, biking & heli-skiing, it's all here! It's even home to the highest bungee in all of New Zealand! For those of you who don't seek the adrenaline-inducing thrills that come hand-in-hand with most Queenstown adventures, it's also bursting with pubs and they never seem to run out of reasons to celebrate all year round. You can even enjoy a number of spectacular day hikes, a round of golf nearby or sailing on the crystal clear waters of Lake Wakatipu when you're down for a slow pace adventure. Yep, this stunning destination has something for everyone.
Milford Sound
Take a day trip from Queenstown to immerse yourself in the self acclaimed 'Eighth Wonder of the World'. This beauty was carved by glaciers during the ice ages. These days it boasts spectacular waterfalls and snow-capped peaks that nearly scrape the sky. You can buzz through the natural wonders by helicopter or kayak through the sheer rocky cliffs. It's also home to fur seals, penguins and dolphins. Spot the colonies as you hike through the Milford Track, which winds up at the inky waters of the Sound.
Nelson
Visit the sunny side of New Zealand and the home of hops! With breweries spanning across the region, it's got a thriving rep for delicious beers. With vistas of coastline, countryside and mountains off in the distance - choose from the range of trails and take a bike tour of the vineyards close by. If wine and grapes aren't your thing, there's plenty of breweries and cafes too! You can even explore the famous Abel Tasman National Park. With sheltered bays, it's home to seals and dolphins and is perfect for sailing and sea kayaking.
Franz Josef
You can get the best of both worlds with a heli-hike over the amazing ice architecture. Get a bird's eye view from above with a scenic flight and then get dropped off to explore the glaciers and ice caves as you hike your way down. With rainforests galore you can choose to trek it by foot or ride on horseback. Have a soak in the Glacier Hot Pools for a dose of rejuvenation after an intense day of exercise and ramp up for your next day of adventure!
Dunedin
You'd be forgiven for thinking you'd landed in Edinburgh when stopping here. This chilled coastal town is New Zealand's oldest city and its own little slice of Scotland down south. They never miss an opportunity to break out the bagpipes and haggis either. Add a glimpse of the abundant wildlife to your adventure and head to the Otago Peninsula. You can take personalised tours and get close encounters with rare Yellow-eyed Penguins and Little Blue Penguins. Seals, sea lions and royal albatrosses also call this fabulous place home.


With all this and so much more to explore, you need to visit New Zealand yourself! We have a range of travel experiences for adventure seekers, so let's get things started by clicking the red button below. Kia Ora!