Global Destination Reviews: Singapore
Looking for the next destination to explore? Put the country of the future on your list! Singapore is a fairy-tale like, spotless and sophisticated country located on the continent of Asia. Oddly enough, Singapore is an island, a country and a capital city. There is something unique about seeing an ultramodern city with astonishing man-made attractions that also has so much greenery. An atmosphere that simply can't be put into words, a dynastic city that oozes charm out of its multiculturalism and soaring skyscrapers. Find out what this awesome city has to offer!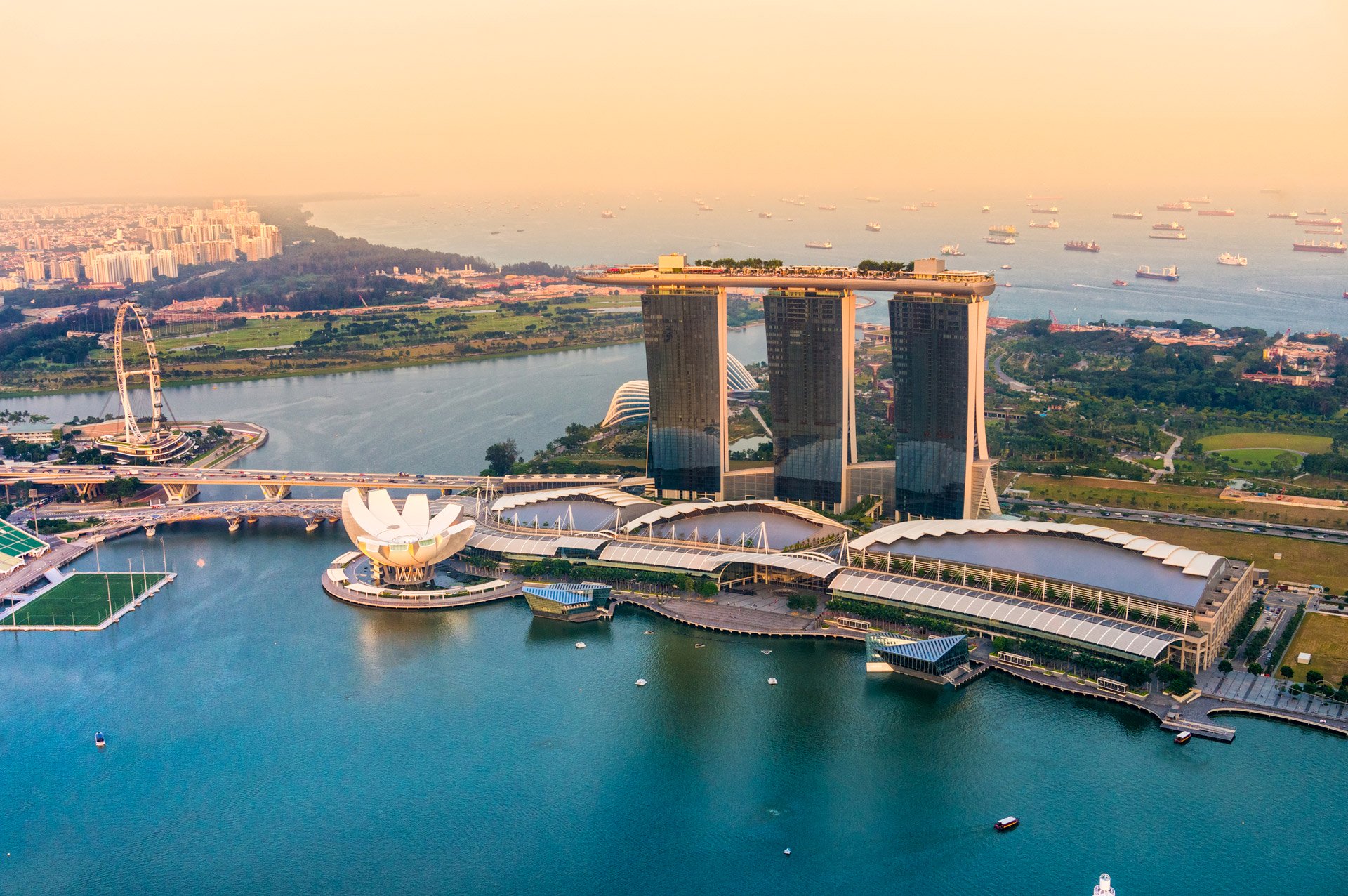 Population: 5.79 million
Capital city: Singapore
Best time to travel: As the weather is warm and humid all year round, there is no specific best time to travel. December and January are generally the rainiest months, but there is little weather variation.
Marina Bay
A visit to Marina Bay is a guaranteed success. It has undergone an epic transformation that only started in the 1970's. Amaze yourself with the architectural icons that make up the impressive skyline, or have a once in a lifetime experience at the infinity pool of Marina Bay Sands. The Marina Bay Sands is an accommodation landmark, an architectural masterpiece which is worth a visit in itself. Don't let it distract you from a visit to the beautiful 'Gardens by the Bay', which is located right next door. These man-made trees are powered by solar panels. At night when the lights go on it makes visitors feel like they are in a whole different, magical world. This area is now one of the many examples of how this tiny country has become a leading luxurious travel destination of the world.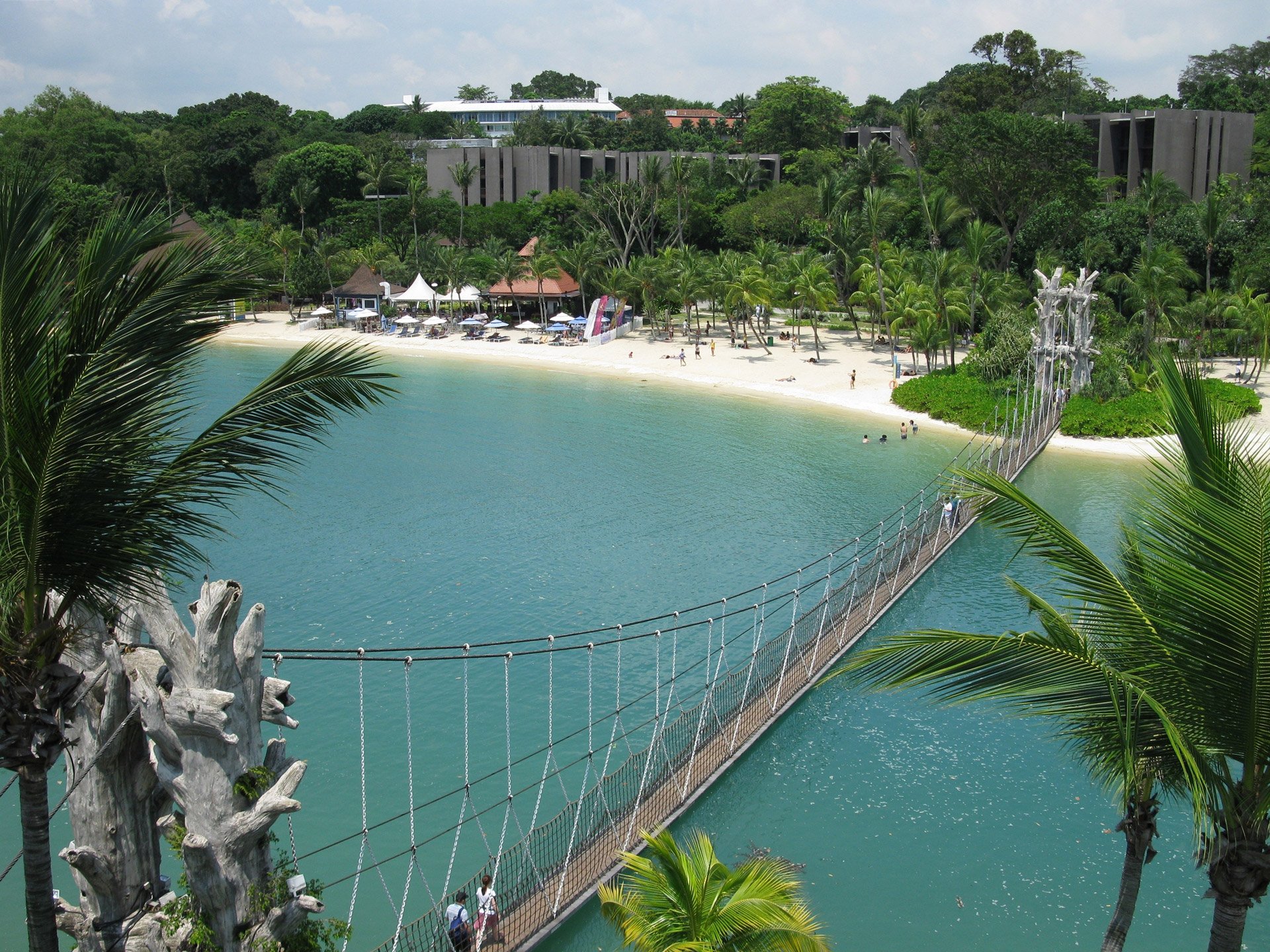 The State of Fun
Conveniently located 15 minutes from the city centre, essentially "Sentosa" is an island resort rightfully nicknamed. It is home to theme parks, spa retreats, dreamy beaches, golf courses, a marina and luxury hotels. With such an abundance of tourist attractions, it truly is Asia's favourite playground. You can get there with a cable car, giving you a perfect view of Singapore's scenery. Explore Universal Studios, the wax statues at Madame Tussauds or S.E.A Aquarium. The perfect way to end your day is at the spectacular Wings of Time show, an epic multi-sensory presentation on the water with a laser show, fire effects and spectacular music.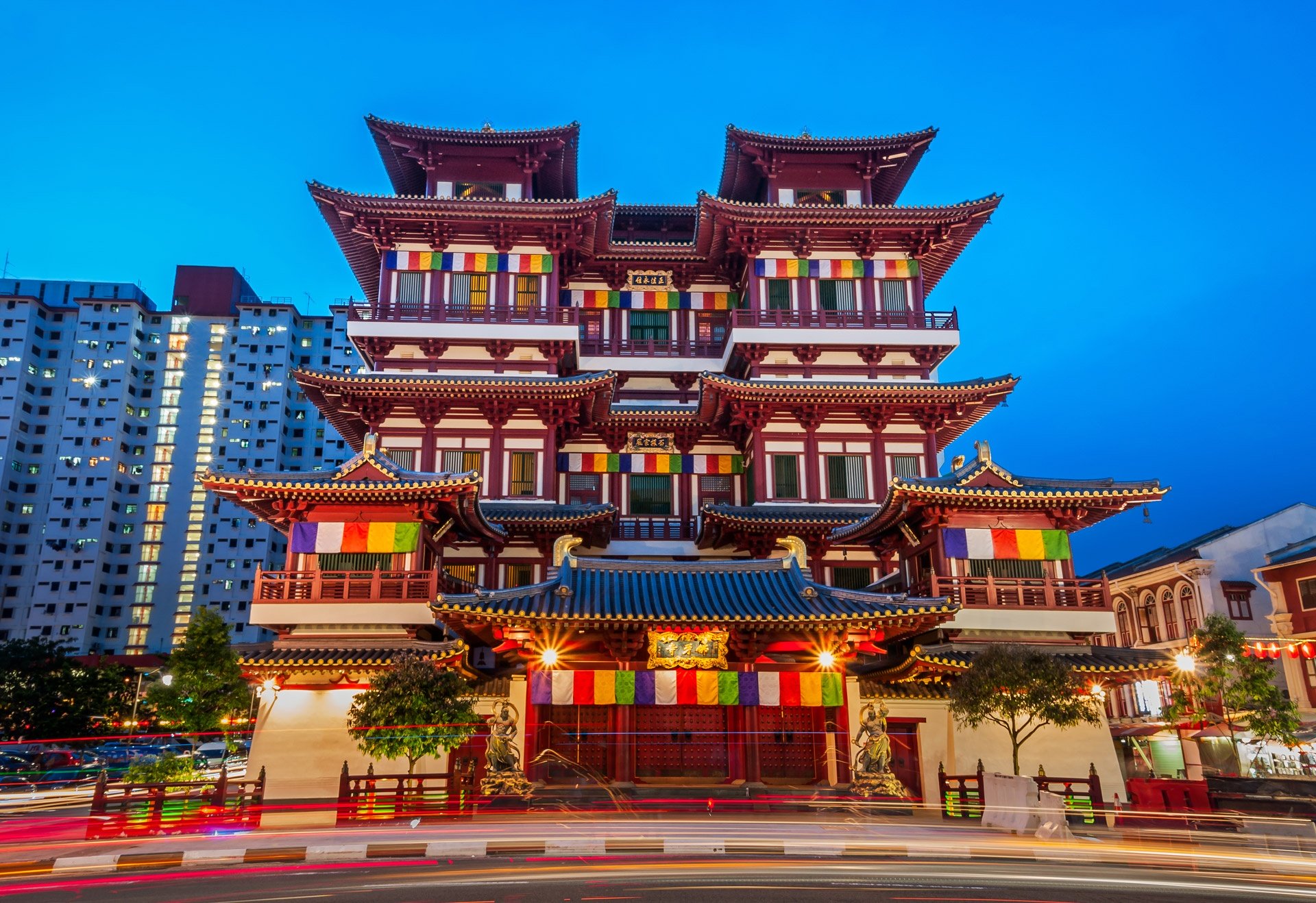 Staying on budget
Singapore is expensive compared to other Southeast Asian countries. But there are many ways to travel Singapore on budget!
There are plenty of beautiful free activities to undertake. The Singapore Botanic Gardens are majestic and the first UNESCO heritage site in Singapore. Check out the Spectra Light & Water show and the Supertree Grove Light show, all free and absolutely spectacular. If you want to see more of the city on budget, a free city tour is highly recommended.
Accommodation is not cheap in Singapore. If you're on a budget it might be wise to stay at hostels or guesthouses. Booking accommodation online in advance might get you some special offers and discounts. Something useful to look into is the Singapore City Pass, for either 2 or 3 days. It includes 2 ticket attractions and access to the hop-on hop-off bus.
Who knew that budget travel could be so tasty?! Taste Singapore's multicultural food at Hawker Centres, also known as food courts. These are the absolute best places to find local dishes of high quality and low prices, the perfect combination for your tummy and wallet! The largest one is the Chinatown Complex food court. All the must-try local dishes are offered here at the cheapest prices.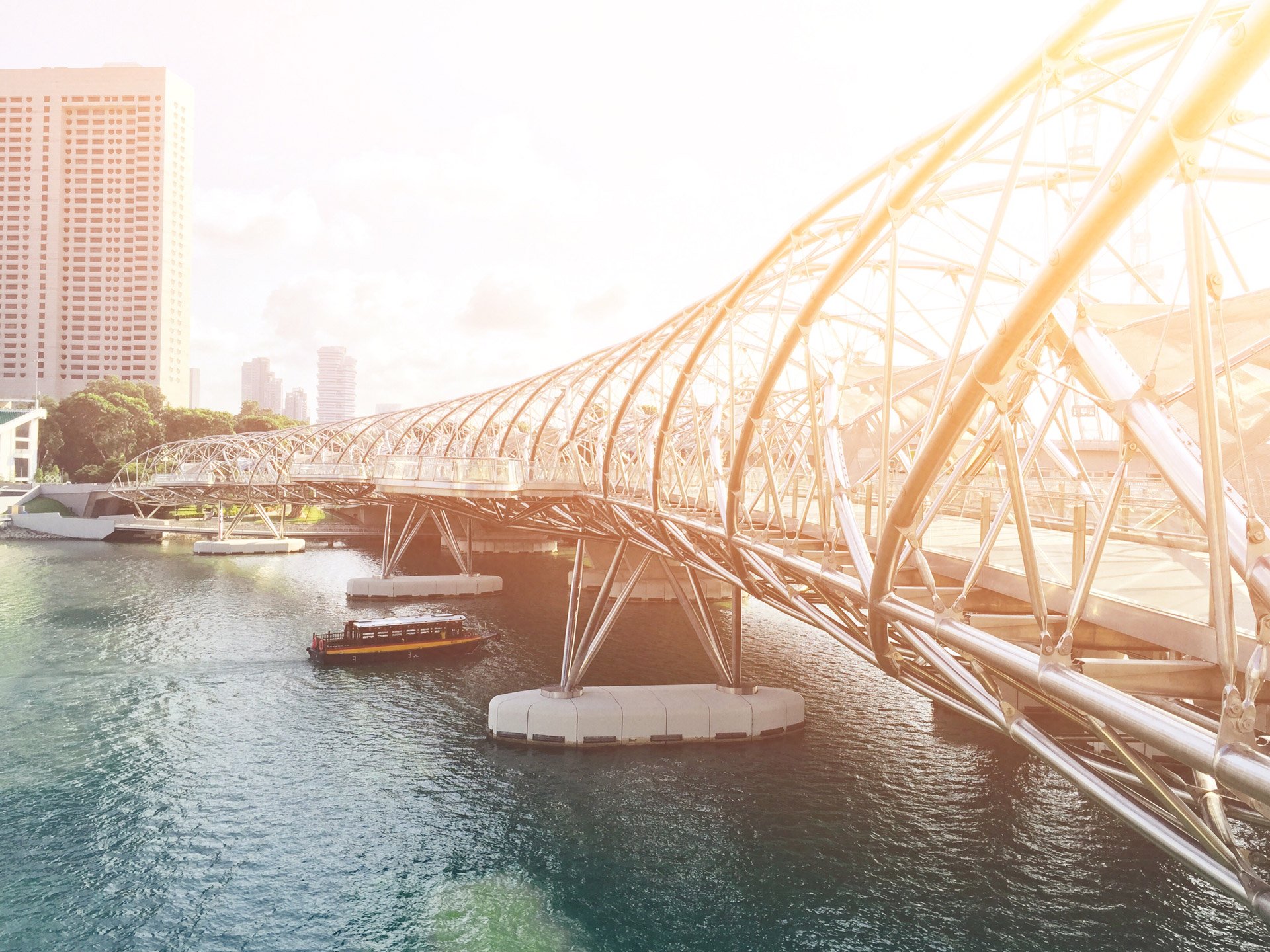 Simply put, there is no place like Singapore. This is just a small taste of what there is on offer! Click the button below so we can get you on your way! Happy travels.