Global Destination Reviews: Vancouver, Canada
Some places in this world will stick with you forever. At the top of that list is Vancouver, Canada. If you're lucky enough to have a ticket bound for YVR, then you had better be ready for it! Here is a perfect guide to see all that this wonderful place has to offer, so you don't miss a thing while you are there!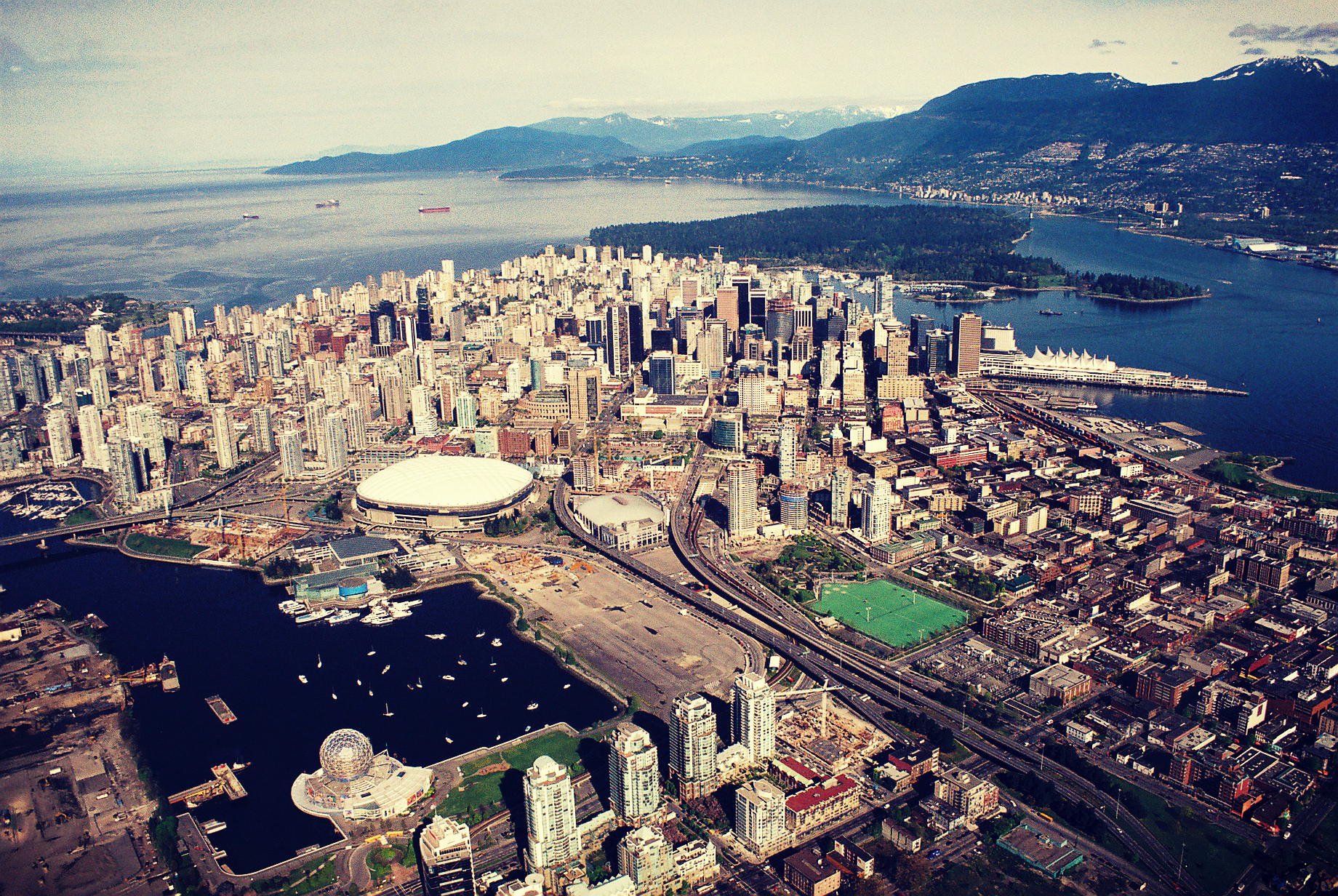 Vancouver and surroundings in a week and a bit
Day 1
Wake up bright and early and start shaking off that jet lag straight away with a spot of bike riding around Stanley Park to take in the sights of Vancouver Harbour and English Bay. The fresh air will do you good!

Renting bikes is easy, and if you have a friend with you, a hilarious tandem bike ride is definitely recommended. After your ride, you have the rest of the day to head Downtown to check out boutiques, thrift shops, all your North American favourites and if it's the right time of year get into a Vancouver Canucks hockey game at Rogers Arena!

(Look at all that nature! You can already smell the freshness!)
Day 2
Whether you arrive in the frost of Winter or Summer sunshine, a perfect spot to take in the views of Vancouver is down at Kitsilano Beach Park. Yes, Vancouver has beaches! Pretty amazing ones too where you can sit blissfully watching people attempt slacklining, an incredible sunset and enjoy a famous boot glass Caesar beverage at LOCAL Public Eatery.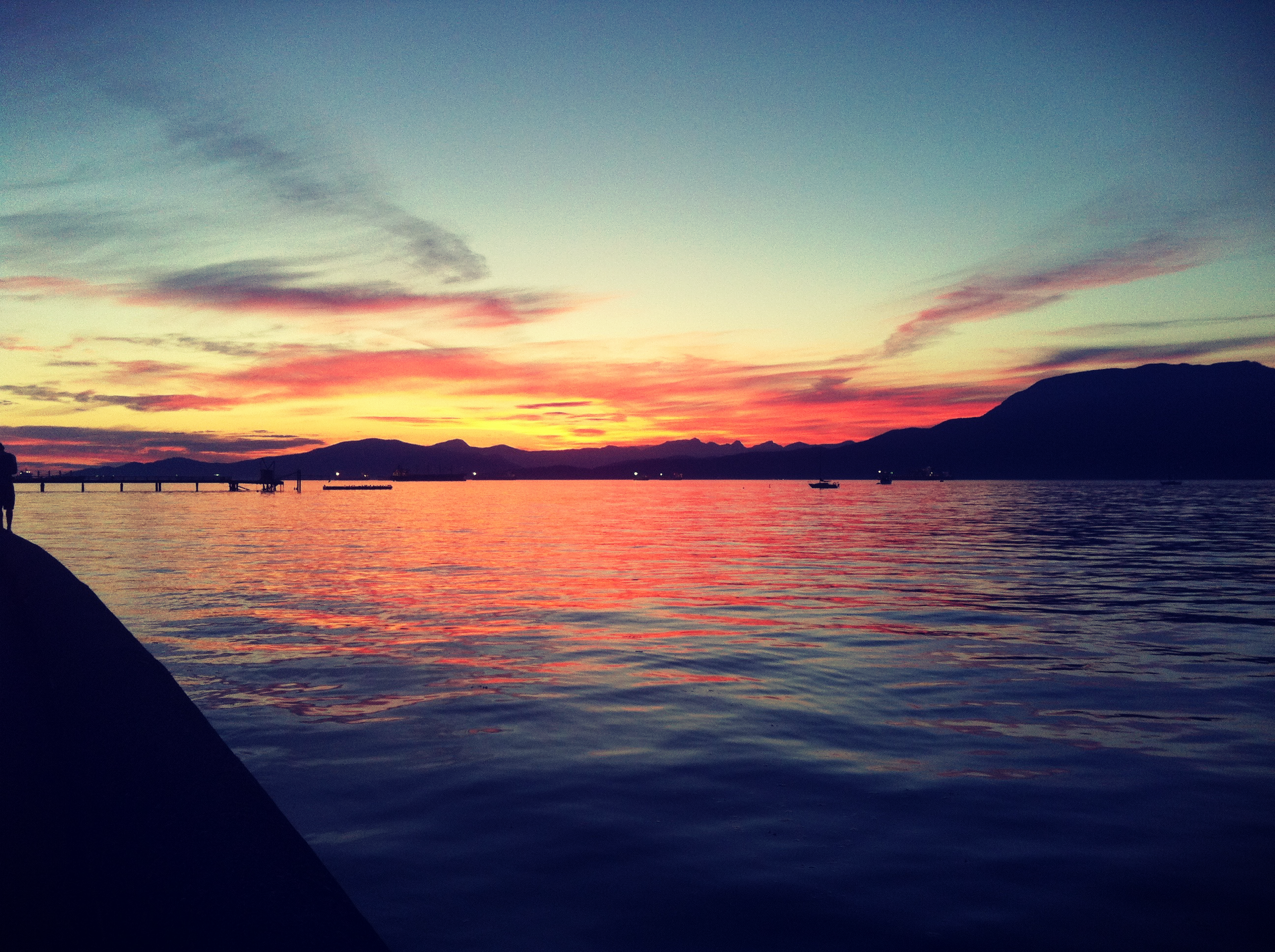 (If an iPhone 4 can do this sunset some justice imagine seeing it with your own eyes!)
Day 3
A major perk of Vancouver is its close friendship with one of the world's most well-known mountain resorts, Whistler. A favourite spot for shredding powder during winter, but it's also a dreamy destination once all the snow has melted away. In summer this is the perfect spot for mountain hikes, camping, kayaking in beautiful blue lakes and spotting some grizzlies (from a safe distance!)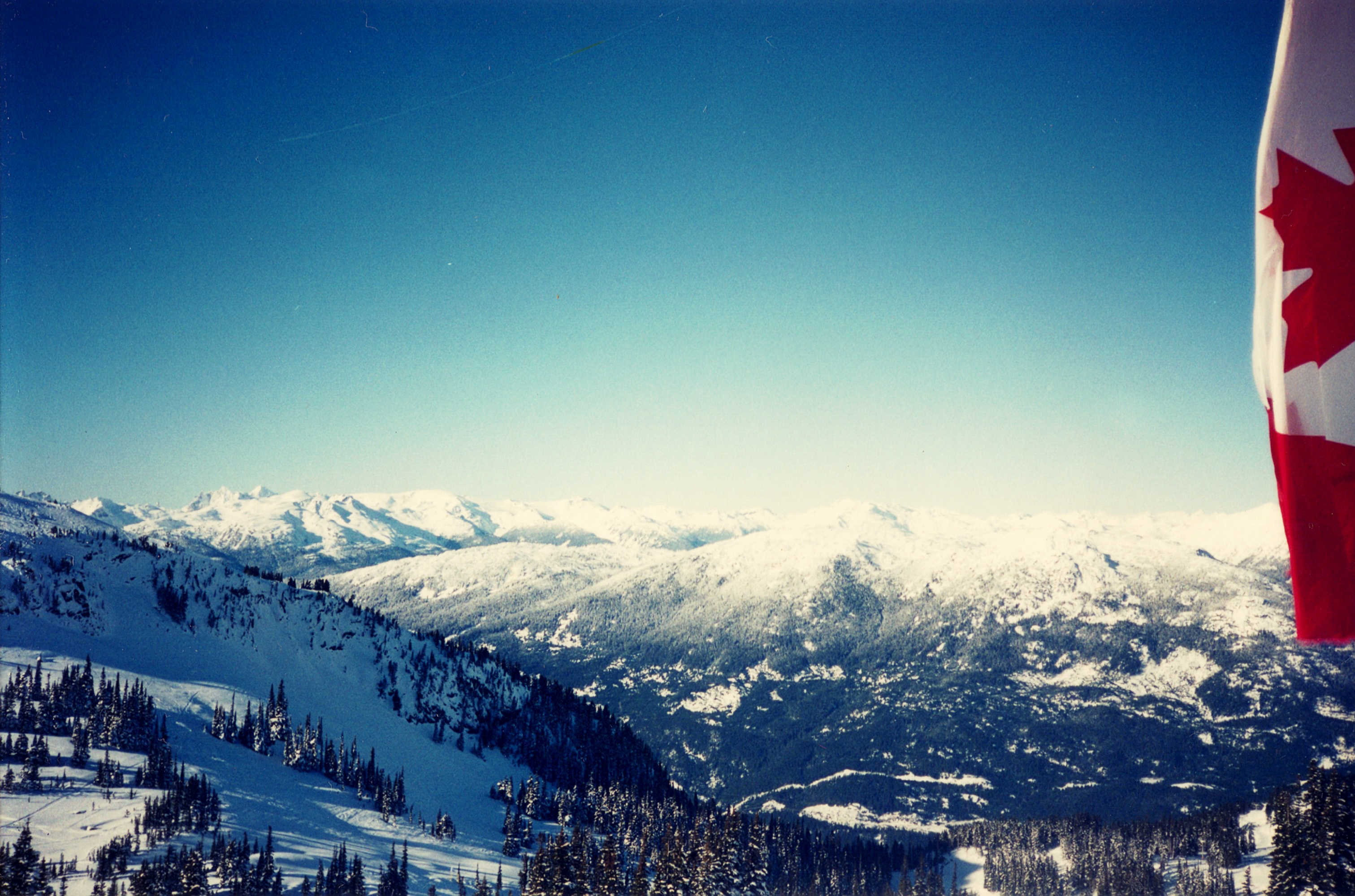 (This must be why they say "Oh Canada" so much in their anthem!)
Day 4.
Let's be honest you're probably going to want to stay in Whistler an extra day... Enjoy yourself! Hit up the terrain parks, take a backcountry tour, they've even got winter zip lining through the snow covered trees. 
Day 5
Back to Van after your Whistler adventure and it's time to get a little more local and head to Grouse Mountain located 20 minutes from downtown, in North Vancouver. If you're feeling fit, you can even opt for the famous Grouse Grind challenge and walk up the mountain instead of taking the gondola. Keep in mind this thing is a solid 2.9km (1.8 miles) up 2,830 stairs, but if you make it you can officially tell the world that there "ain't no mountain high enough". On your way back to the 'burbs you can stop off at the Capilano Suspension Bridge for a nice stroll in the wilderness to stretch those legs out on a flatter surface.
Day 6
You might need a day to recover from all of that walking from the day before, so there is no better time to head to the Granville Brewery on Granville Island. Walk around the markets, try a bunch of different foods and taste some local brews. The perfect chill day!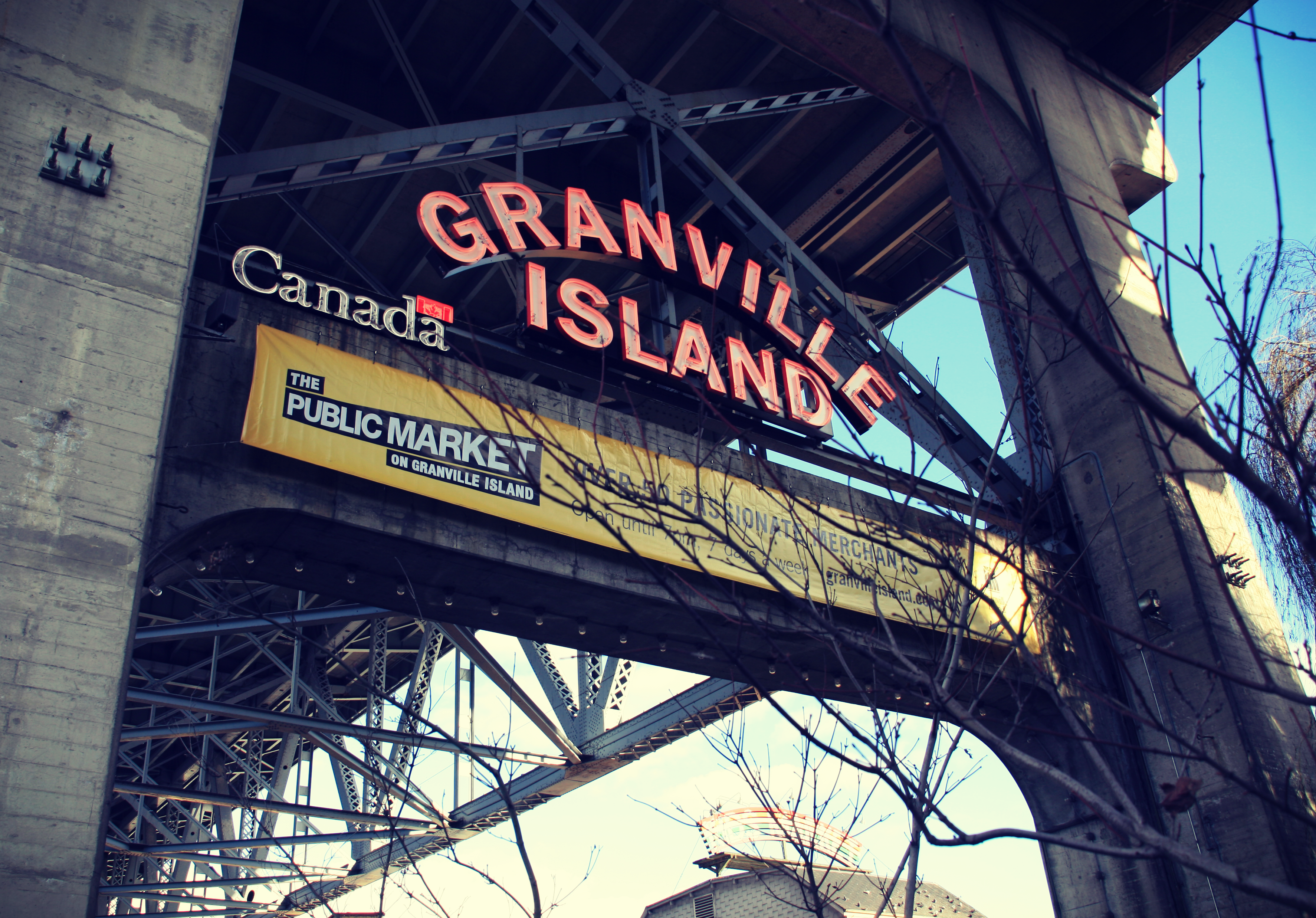 (It's always happy hour at the Granville Island Brewery).
Day 7
Safe to say this week has flown because of all the fun you have been having. It's not over just yet. Time for another day trip to Vancouver Island! This spot is the destination for hiking, watersports, bear spotting and even surfing on the west coast.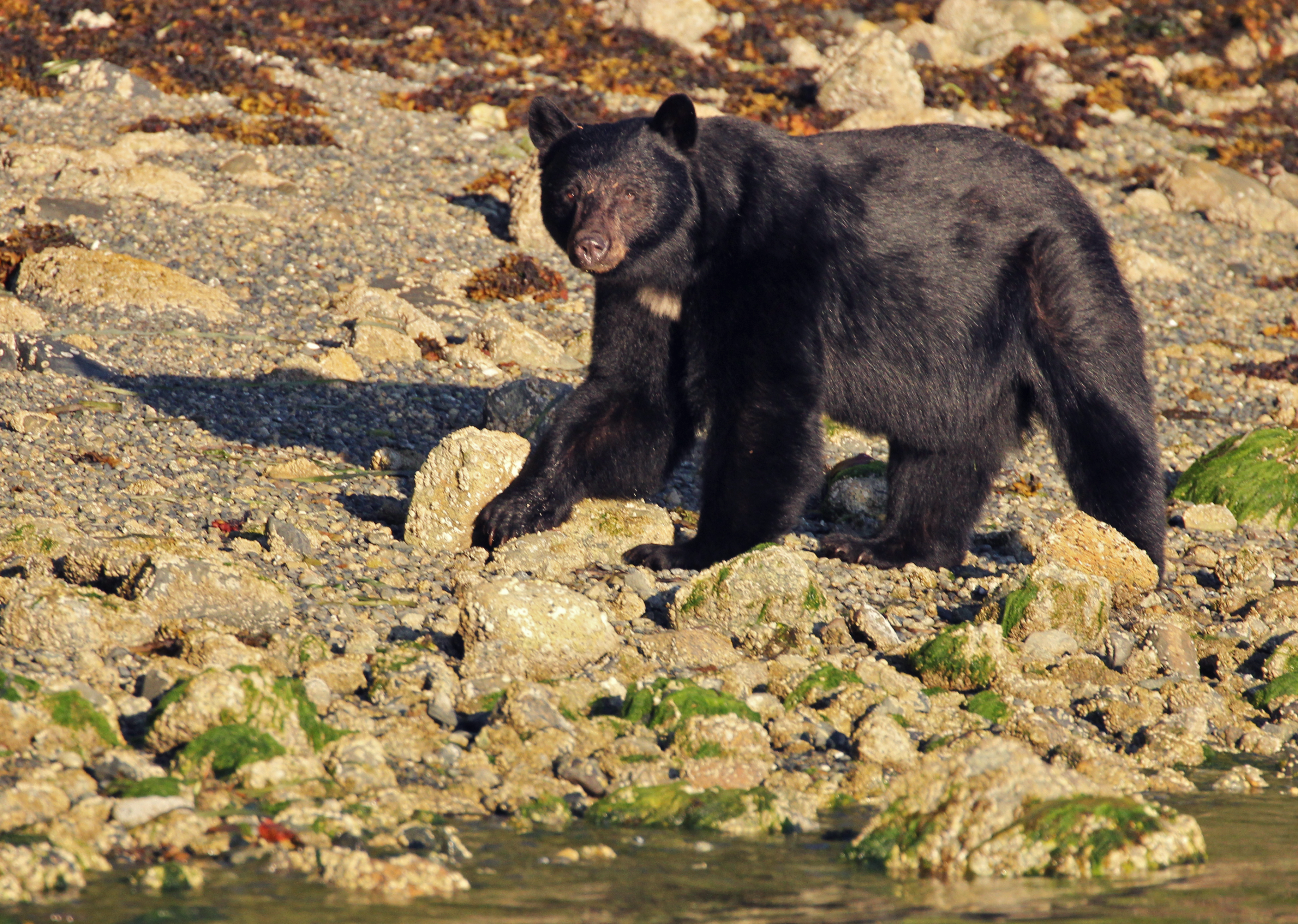 (Get up close and personal with a bear using one mega long camera lense).
Day 8
By now it might almost be time to leave this incredible place for another adventure or maybe the long trek back home, but you still have just enough time to go check out the trendiness on Commercial Drive with last minute souvenir shopping, street art viewing, delicious vegan restaurants and a few last minutes Caesars to celebrate the end of a sweet trip!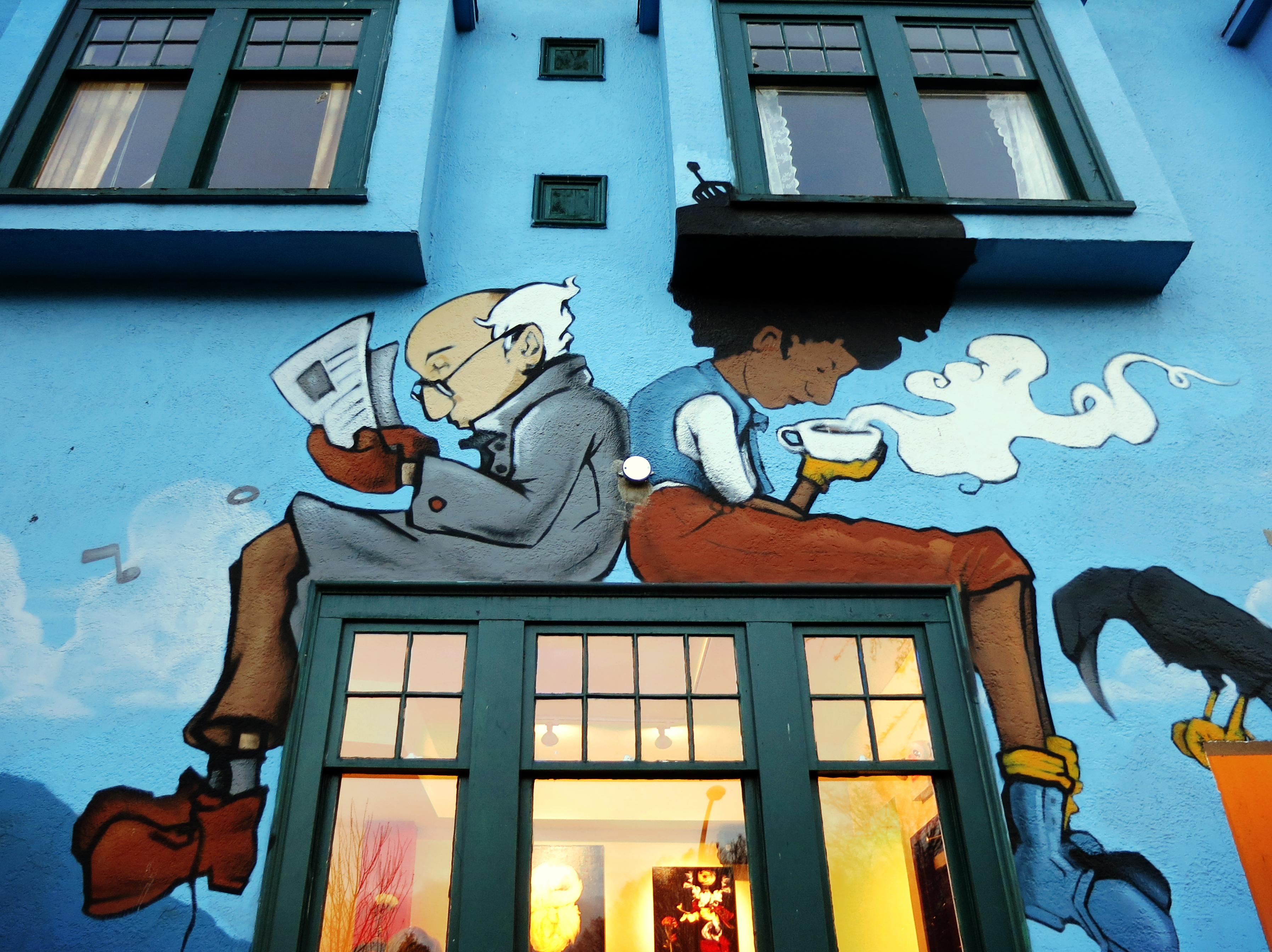 (Everywhere needs to be more like this!)
Too much fun to have and not enough time? Looks like you should head over to Canada for a Working Holiday Trip and give yourself plenty of time to see Canada from coast to coast!
Click the big button to see what happens when you book awesome trips to places like this!