Discovering the Best of Canada by Car Guide
"Because the greatest part of a road trip isn't arriving at your destination. It's all the wild stuff that happens along the way." — Emma Chase
What could be better than hitting the road for an epic adventure? You've got your car stocked with everything you need, the perfect playlist set to stream and nothing but the open road in front of you.
Canada is a big old beaut of a country, so navigating across it may be a significant feat, but it's one worth taking.
Along the way, you'll see breathtaking views, stunning cityscapes, and vast open road. You'll also get to experience a range of cultures, languages, and dialects as you drive from coast to coast.
Planning your Canada road trip 📋
It all depends on your starting point. The ideal road trip may begin in Montreal and end in British Columbia, but you can also do this in reverse. This drive covers nearly 3,000 miles (4828 km) so plan to stay at least 7 days to ensure you'll have enough time for each stop. You will travel through 4 time zones, so be prepared for some time changes too! 
Prepping the vehicle 🔩
You'll be driving about 54 hours in total, so this is a driving-intensive trip. Make sure your vehicle is up for the challenge by getting an oil change, having your fluids topped off and getting your tires rotated. Getting stuck on the road is not part of this itinerary. Most of all, make sure you are prepared with the important necessities such as chargers for all electronics, maps, and a GPS for your road trip.
If you're renting a vehicle, watch out for one-way penalties. You're always going to get the best deal if you return the vehicle to its original location, but that's not always possible with a cross-country rental. As you evaluate rentals, pay close attention to mileage and one-way penalties. Be sure to consider all fees before you make a decision.
Packing 🎒
You'll travel across different climates during your trip, so bring layers. You'll definitely want a jacket and a cozy sweater, but you may also need shorts depending on the time of year. Bring Canadian dollars because there's no guarantee any place will accept U.S. dollars. Also, don't forget your camera. You'll want plenty of photographic evidence of this epic trip!
Destinations
Along the way, you'll likely customise your destinations, but you will undoubtedly want to stop in the following major cities... 
1. Montreal
Oui oui, your first stop is steeped in history and french culture. Montreal is one of Canada's most popular destinations so you should really plan to spend at least one night in this one-of-a-kind city.
Considering there are upwards of 30,000 French expats living here, you may need more time to indulge in the delectable French cuisine and explore Old Montreal's cobblestoned streets. But don't worry about being fluent in French. Most people here also speak English!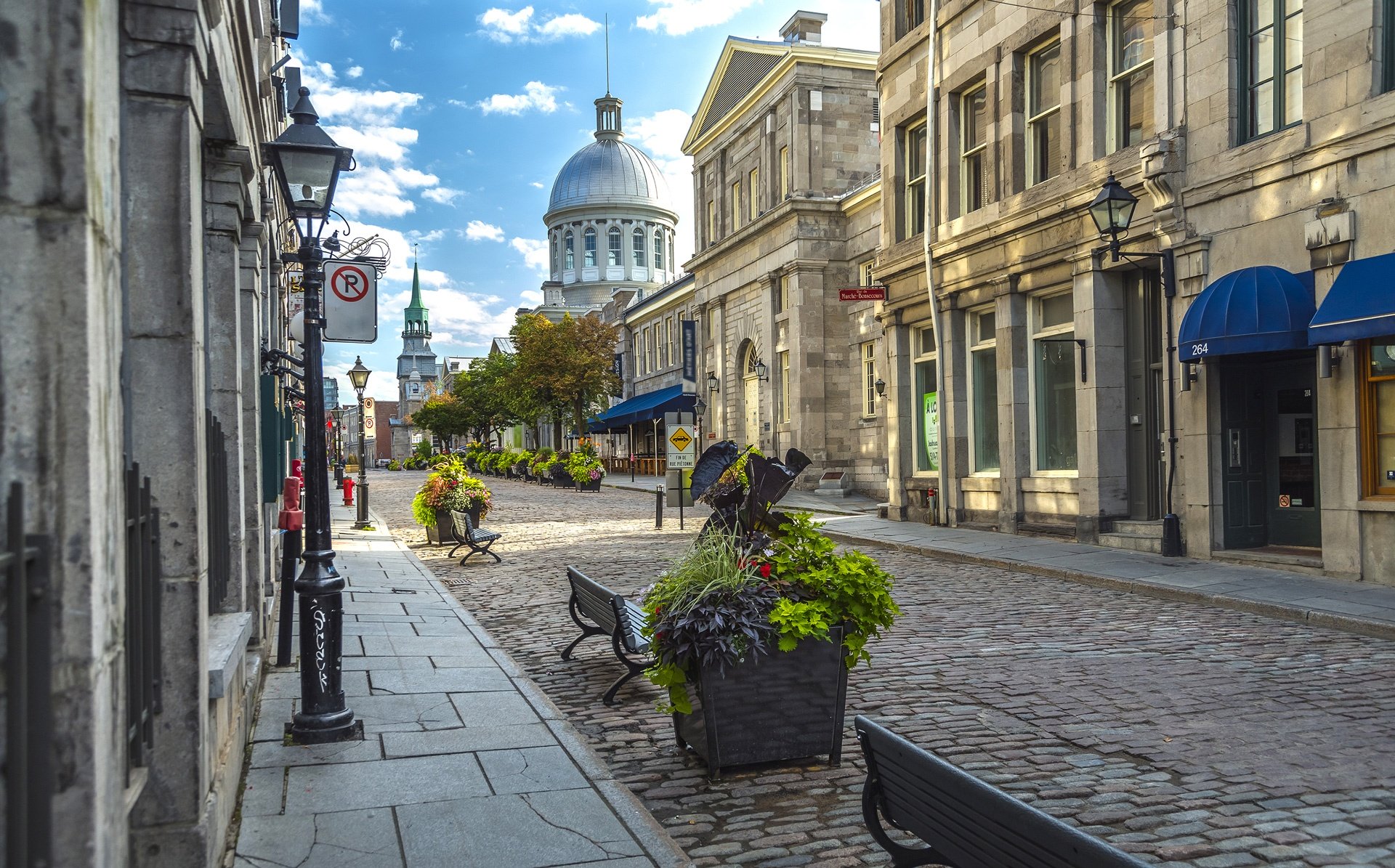 The first leg of your trip from Montreal to Toronto isn't particularly scenic, especially if you take the quickest route, which is the 401 highway - but there are some beautiful pit stops along the way, including the Prince Edward County. 
Distance from Montreal to Toronto: 542 km / 337 miles (approx. 6-7 hours)
Toronto
Canada's largest city, and it's also the country's financial centre. If you're not one for city life, you may want to skip this stop.
There's plenty for you to see and do - Ripley's Aquarium, Casa Loma, the Distillery District or the Art Gallery of Ontario. Make a list of the things you definitely want to see and map them out in advance.
Again, this is a large city, so you'll need to be organised to make the most of your time. You can stay a day or a few, depending on how much you'd like to do in Toronto.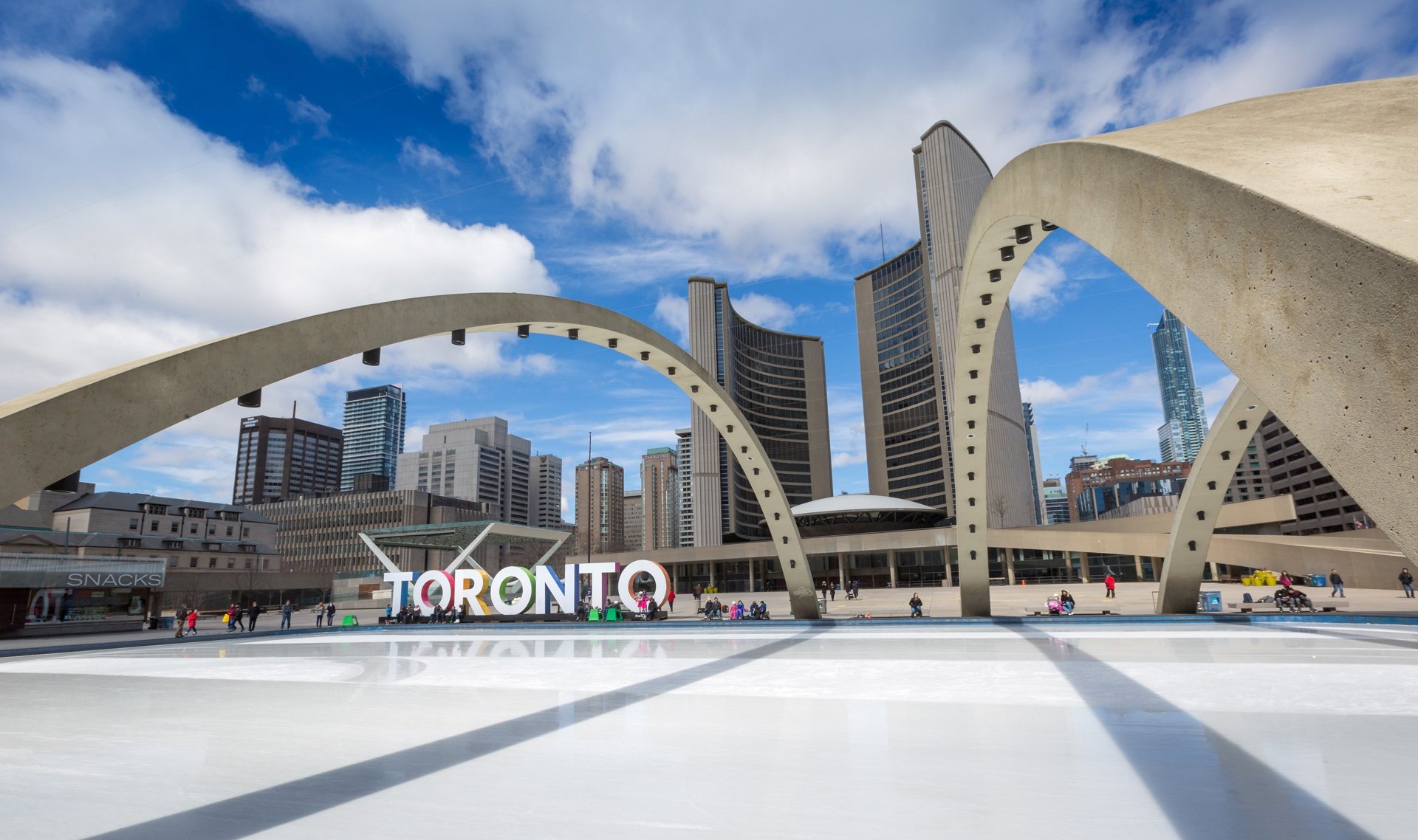 Distance From Toronto to Sault Ste. Marie: 700 km / 435 miles (approx. 7-8 hours)
Sault Ste. Marie
Things tend to quiet down quickly as you head north of Toronto, and this is one spectacular drive along Lake Huron. Finally, you'll end up in the waterfront city of Sault Ste. Marie, one of Ontario's oldest communities. Canadians lovingly refer to this area as "The Soo." It's a quaint riverside community that borders Michigan in the US.
Distance From Sault Ste. Marie to Thunder Bay: 706 km / 437 miles (approx. 8 hours)
THUNDER BAY
Yes, you're still Ontario. It's huge! This is about where most people realise how enormous this province really is.
There's not a great deal to see along the 700 km stretch from the Soo to Thunder Bay, but always keep your eyes peeled for moose and deer. 
There are some fantastic outdoor sights in Thunder Bay that you won't want to miss. The breathtaking Kakabeka Falls and Fort William Historical Park (one of the largest living history attractions in North America).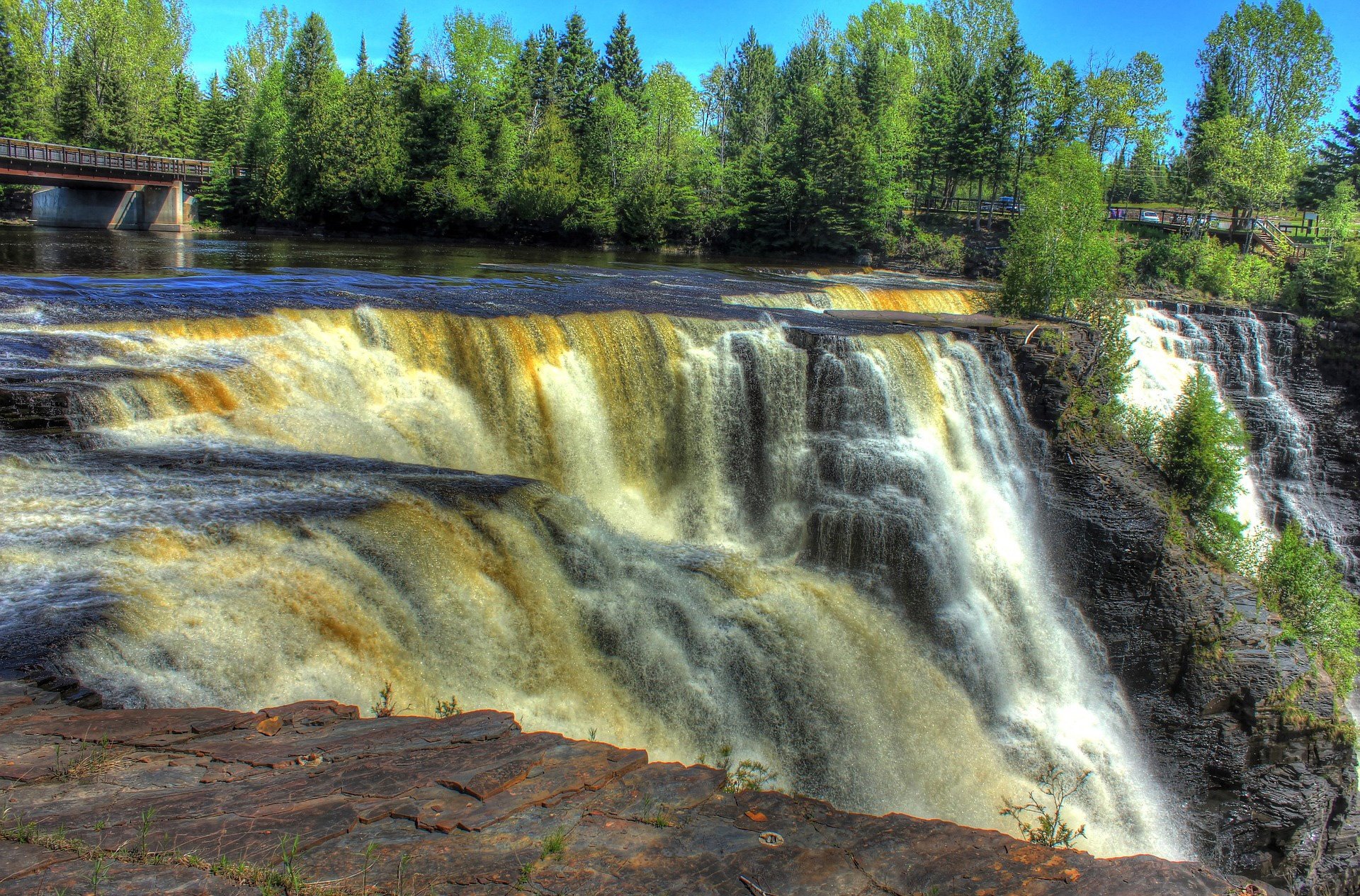 Distance From Thunder Bay to Winnipeg: 703 km / 436 miles (7.5 - 8.5 hours)
Winnipeg
You have finally made it through Ontario and into Manitoba. Sure, it doesn't have mountain peaks, oceans, or famous landmarks to stop by, but it's got that big city heart with a small-town vibe.  It's a fairly populated city, but it's easy to get around. Watch polar bears, beluga whales, and the Northern Lights at the Hudson Bay port of Churchill, the original Winnie the Pooh statue at Winnipeg's Assiniboine Park Zoo and the Canadian Museum for Human Rights.
Distance From Winnipeg to Calgary:  1,300 km / 807 miles (13 hours) 
Calgary
Giddyup - and welcome to Calgary. Canada's own wild, wild west (and ya'll thought those nice folks down in Texas were havin' all the fun - best read in a southern accent)!
With the Rockies only a stone's throw away (if you can throw a stone roughly 100 km) and a four season mountain
resort nestled within, Calgary's the place to have all the winter fun - without having to worry about finding a place to eat after 9PM.
It gets more sunshine than any other Canadian capital and Calgarians know how to summer just as well. 
Days can be spent blissfully floating out on the Bow River as it winds through the city, mountain biking up at Olympic Park, or shopping for the perfect set of cowboy boots! 
Distance From Calgary to Kelowna : 615 km / 382 miles (approx. 7 hours) 
Kelowna
As you embark on the final legs of your journey, you'll see how all that driving pays off. The outer edges of British Columbia contain some of the most beautiful landscapes Canada has to offer!
Kelowna is a sunny, laid-back city set in British Columbia's wine country. Golf, taste wine, cider, and craft beer, and cycle a reclaimed rail line. Relax and drink it in (literally) before you hit your final destination...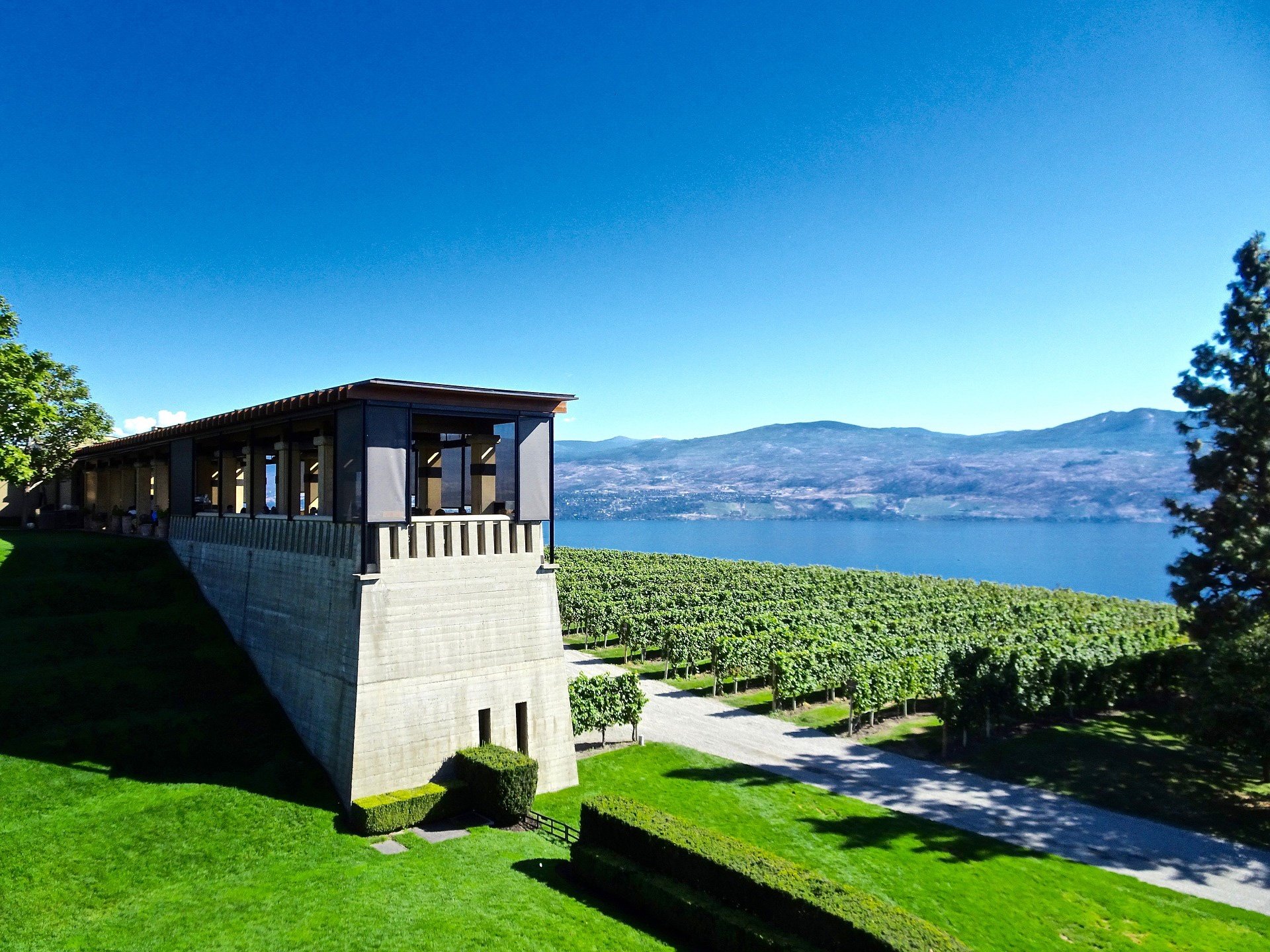 Distance From Kelowna to Vancouver: 390 km / 242 miles (approx. 4.5 hours) 
Vancouver
Vancouver is a city with a life of its own, offering the best of both worlds with outdoor adventure galore and a world-class city alive with buzz. It's one of the few places in the world where it's possible to snowboard in the morning and sail in the afternoon!

You get up early, grab a yummy coffee from one of the hundreds of cute cafes, and head up to your favourite of the three local ski hills to catch the first run of fresh powder.

When you are good and tired, head to Gastown for some hipster share-style food and craft beer over board games. Then you and your friends grab a blanket, a guitar, and make your way down to the beach for an evening chill session, as you watch the sunset over the Pacific Ocean.

Can life get any better? (I guess, only on the weekend, when you head to Whistler or Vancouver Island!).
Related: Global Destination Reviews: Vancouver, Canada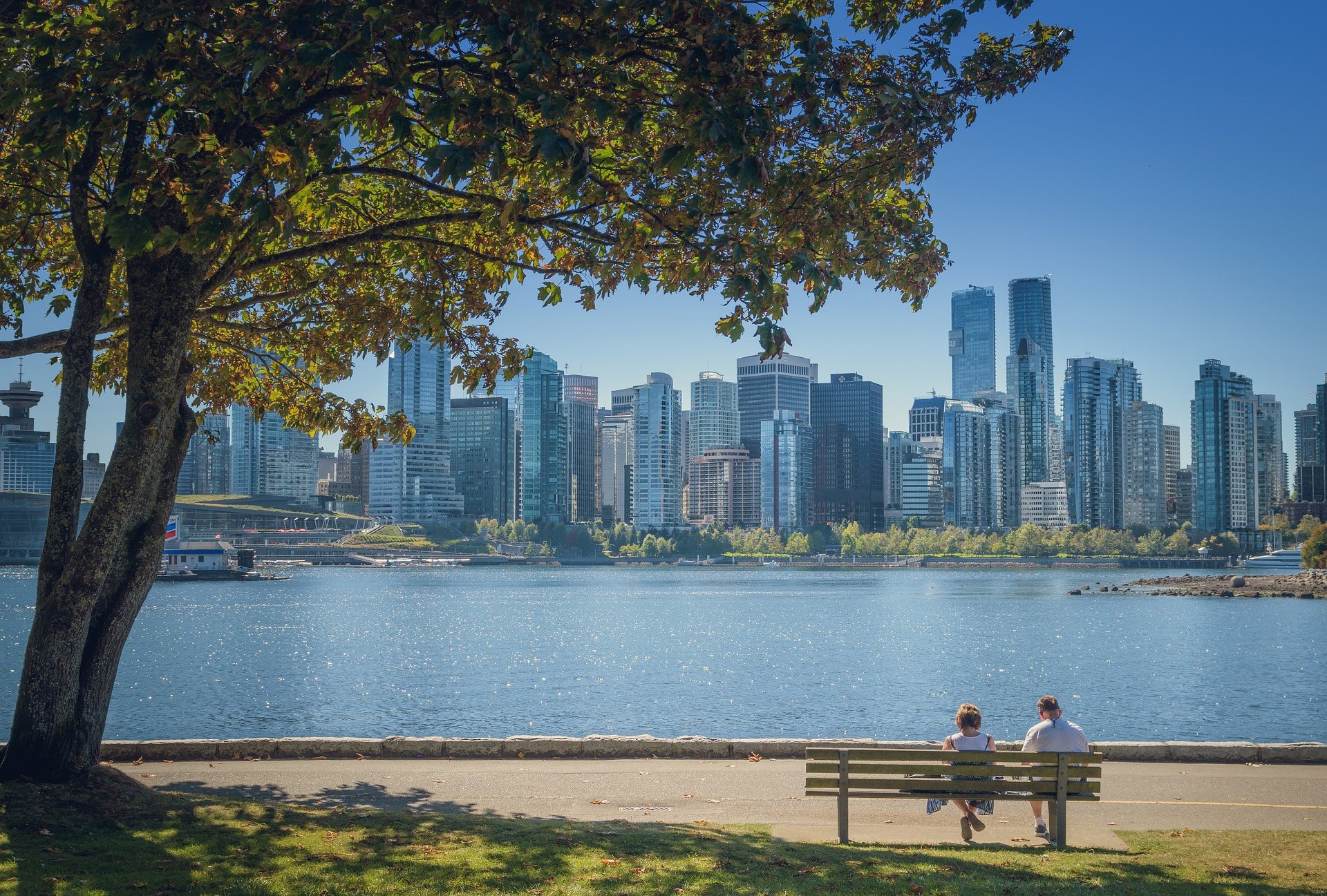 A cross-country trip through Canada will take some time (at least one week), but it is truly a once-in-a-lifetime experience you won't soon forget.