How to: Brewery Crawl in Vancouver with Max B.
I was lucky enough to have a stop over in Vancouver, a city with a well renowned craft beer scene and plenty of delicious grub.
Granville Island Brewery
I stayed at the Downtown HI Hostel, so it made sense to start at the Granville Island Brewery, a short 10 minute walk and a scenic ferry ride across to the island. Here, they have an impressive retail store, as well as a solid core range with a few experimental beers. My favourite was their Lions Winter Ale. With the market being just next door with abundances of food, it made this brewery a really good place to start as I could line my stomach with food for the brewery crawl ahead.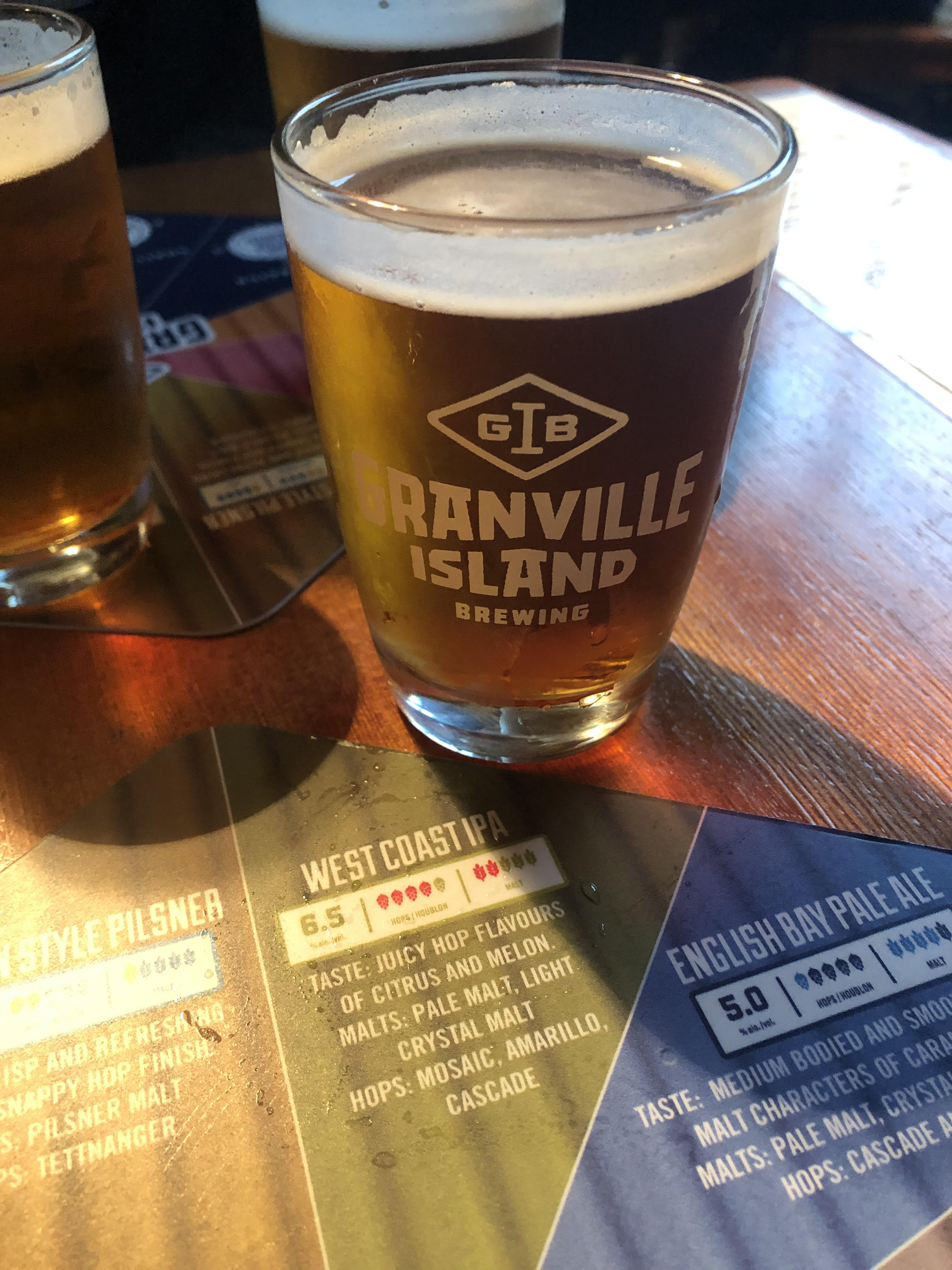 Parallel 49
From here, I caught a 15 minute taxi ride to East Vancouver, where the furthest brewery was, Parallel 49. My best advice here is to order a tasting paddle or two, as there is a huge range of beers from both Parallel 49 and other BC breweries on tap. I got a mixture of a pale ale, stout, New England IPA, and a sour. The New England IPA by BoomBox Brewery Co. was my favourite. The burgers being eaten by the people next to me looked amazing so keep that in mind.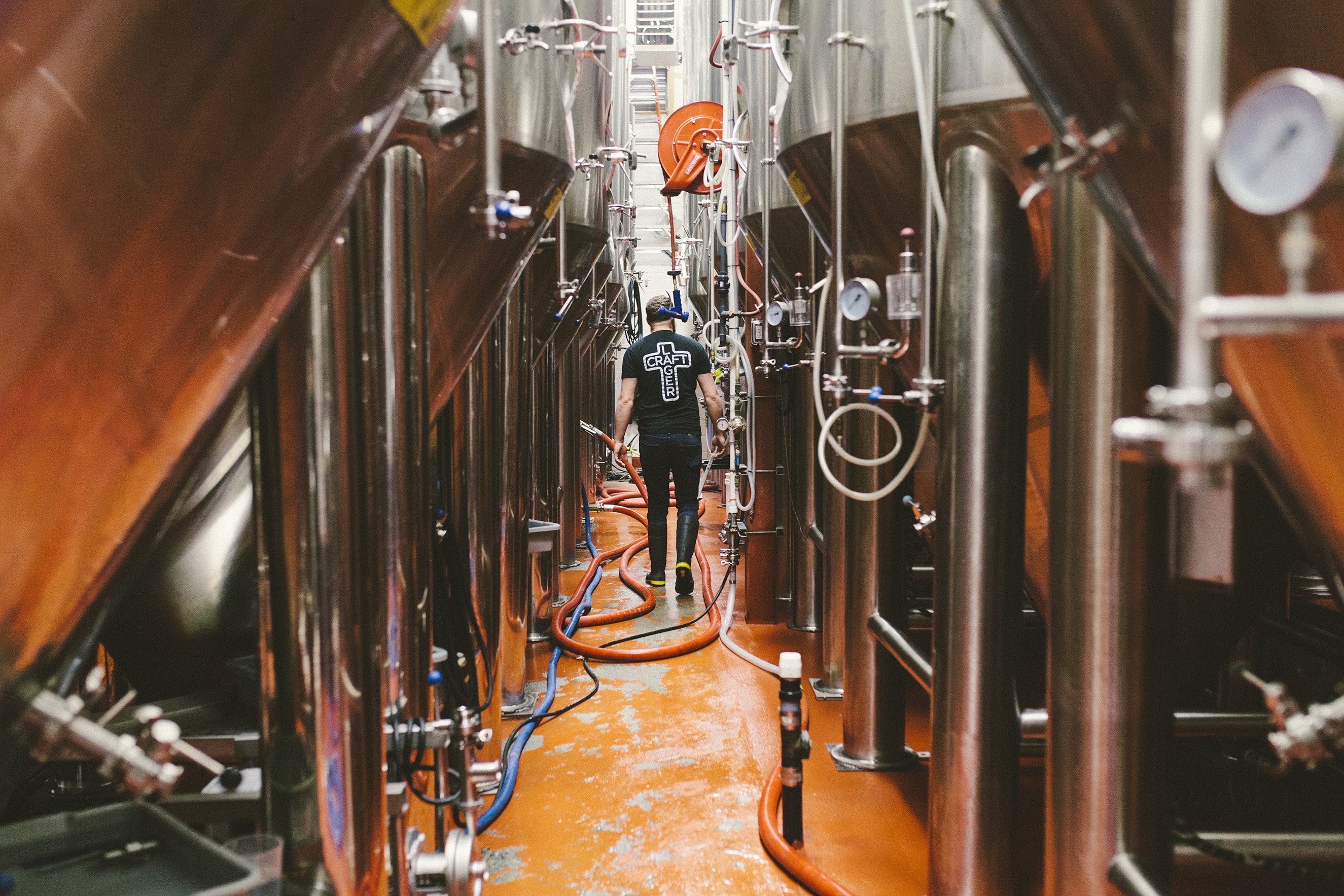 Storm Brewing
A short walk from Parallel 49 takes you to the wackiest and most unique brewery I've ever been to, "Storm Brewing". This Brewery was different to the typical dine in experience, as the tasting room was inside the brewery, and everything felt like a mad science experiment - which reflected on their beers (in a fantastic way). For only $7, you're able to have a decent sized taster of any 6 of their beers. For me, this included their Pineapple Pilsner, Key Lime Ale, French Toast Ale, Scottish Export Ale, their well renowned Hurricane IPA, and my personal favourite, their Black Plague Stout.
Andina
After a wild experience at Storm, I found myself at one of Vancouver's well known and more tamed breweries "Andina". Andina is a Mexican styled place, where all of their beers were true to style, unlike the experimental breweries I had been to. This was a good change, and I enjoyed a plate of Nacho's, as well as their Hazy Pale Ale and a Coconut & Chocolate Stout.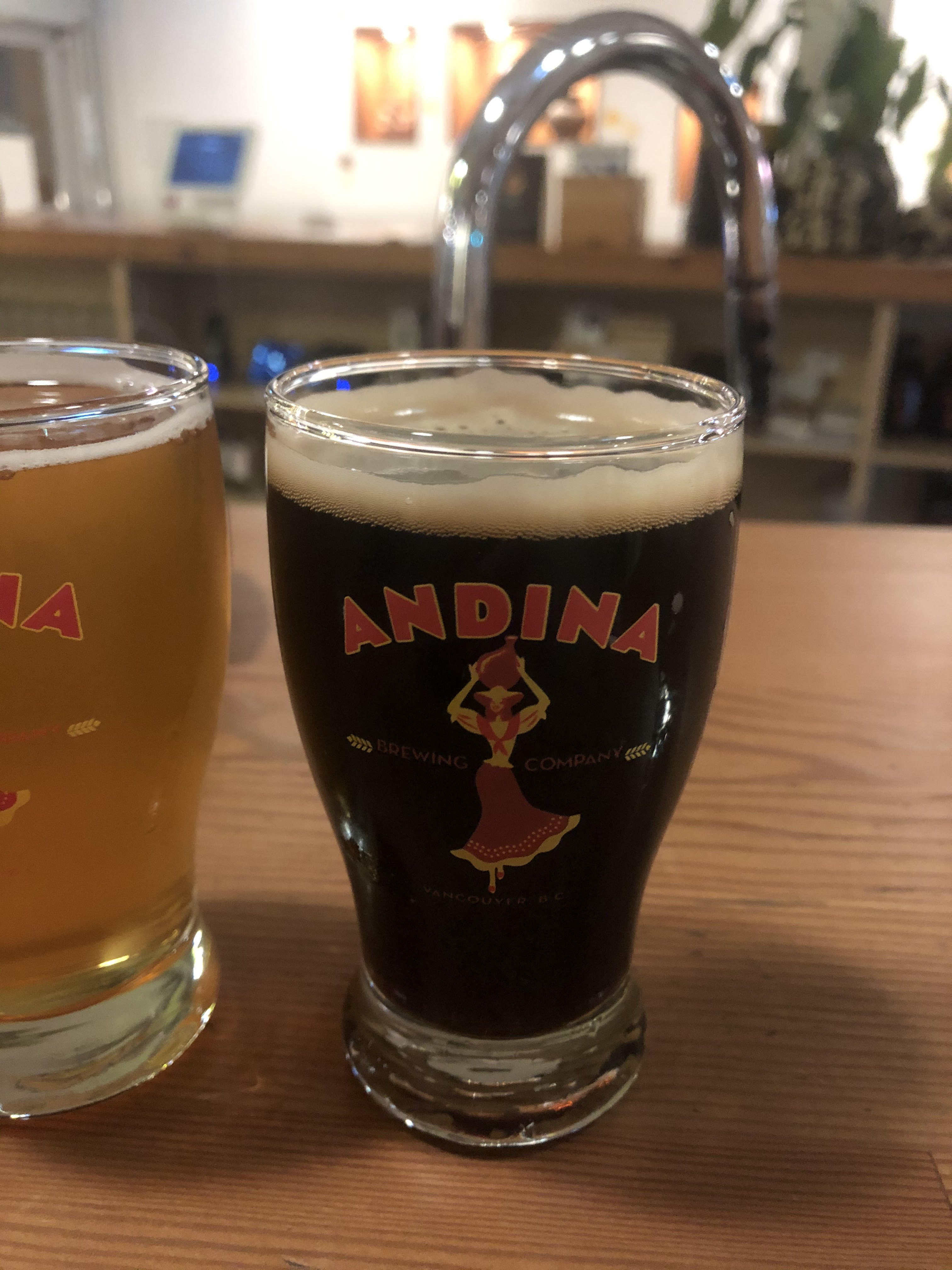 Callister and Strathcona
On the way to the pizza's at Strathcona Brewing, I stopped off at Callister brewing co for a refreshing peach sour. By this time, I was hungry again, and found myself demolishing a wood oven Margarita. I paired this with a style of beer which I had never tried before - a Radler; which was super tart and fruity.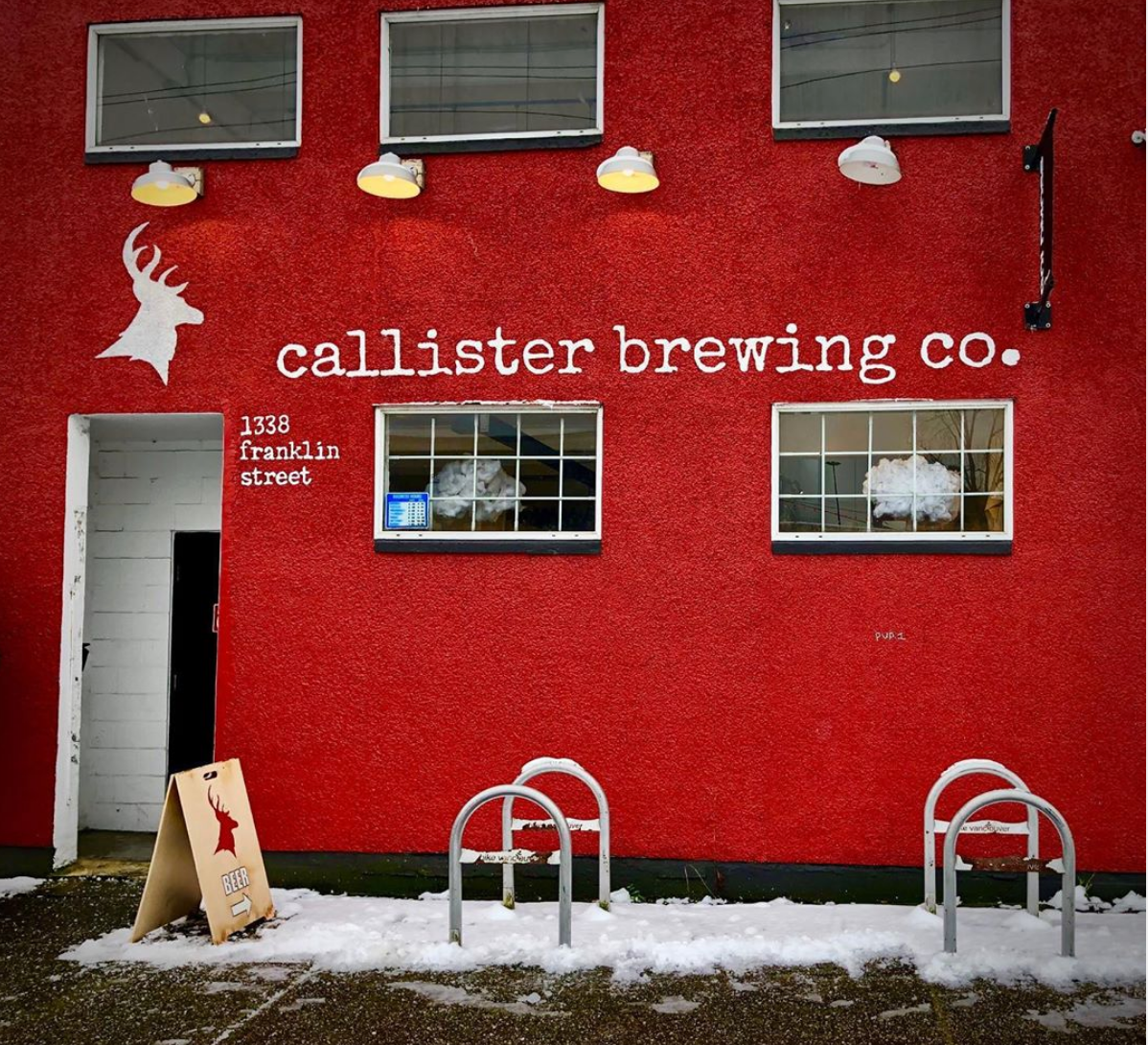 By this point, you will have gotten your fair share of Vancouver's craft beer, and indulged in their diverse culture of food. If you wanted to you could walk all the way back to Steam Works brewing company located in gas town Vancouver. I personally didn't think it was necessary to walk all the way there to finish it off as I had visited the brewery the previous day and also had plenty to drink already. Eat plenty of food, drink plenty of water and drink craft beer, you'll have a great time.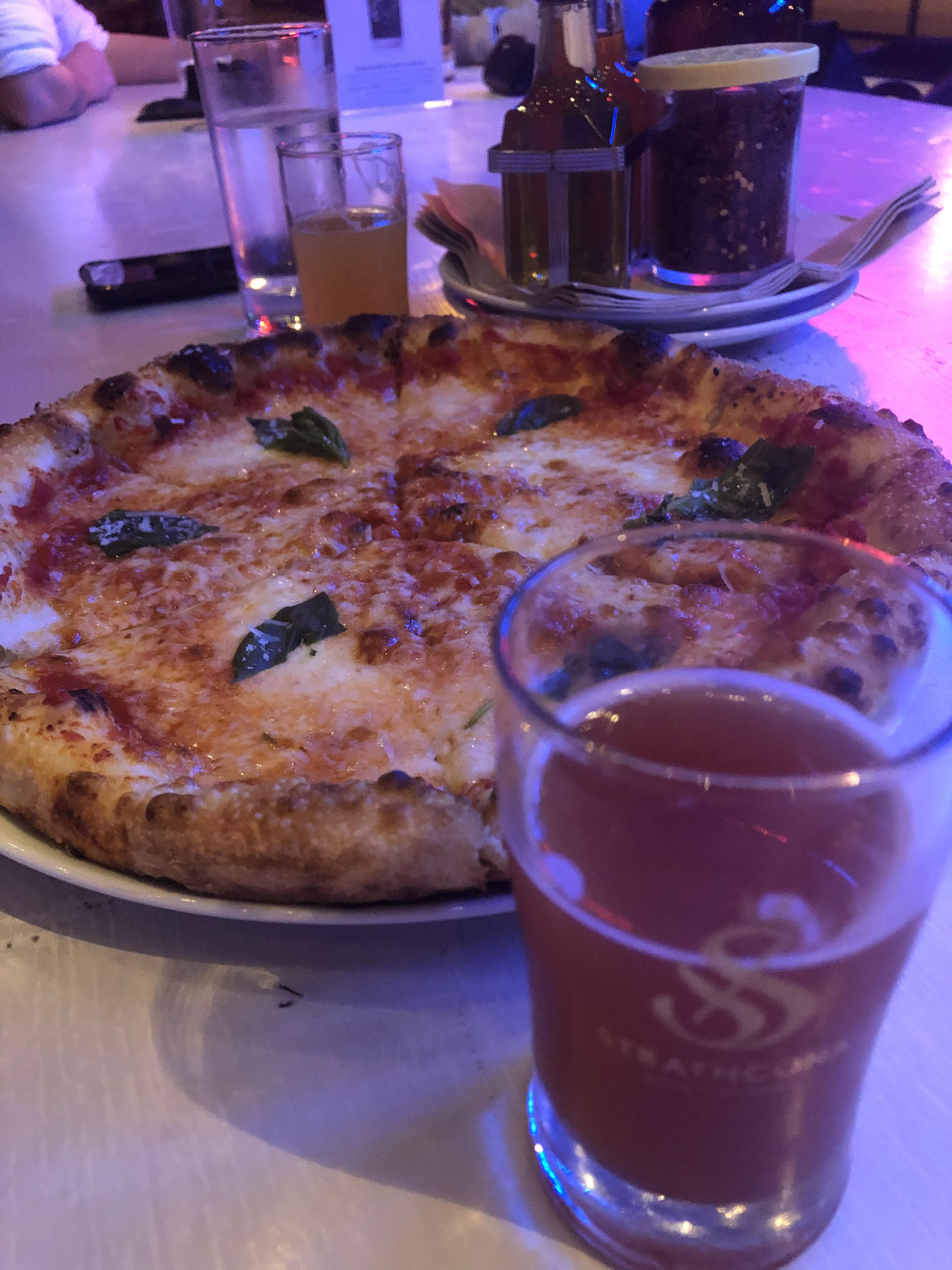 Who else is thirsty?