How to Make the Most of Teaching Abroad with Amanda H.
Travelling abroad is one of the best things you can do for yourself. The saying goes, money can always be replenished, whereas time cannot. For me, that couldn't be more true. Last September, I participated in Global Work and Travel's Teaching Abroad trip in Barcelona, Spain. Within the first four weeks, I and my group of eight other aspiring English teachers completed our TEFL certification course. This international certification prepared us for working in public schools as teacher assistants, for free-lance private classes, or for working in a language academy. The cool thing about having an international certification is that you can teach literally from anywhere, the world is your oyster!
If you're lacking experience, but want to give teaching a try…DO IT!  Reviewing conditionals, various tenses, your public speaking skills, and fun activities/games for all ages are important to do before your course begins. Why? Because this Teaching English as a Foreign Language course is extremely fast-paced. Therefore, to alleviate any feelings of becoming overwhelmed, you need to do some grammar preparation on your own. By doing so, you will be more confident in your understanding of both British and American English, so that you can focus more on your teaching skills during the duration of the course.
Making it count.
The first few months of teaching my native language took some getting used to. I was working in the evenings and preparing students for exams. However, learning the structure of each exam required lots of extra studying outside of my work schedule. The exams I prepared my students for, whether one-to-one or in small group settings, were Cambridge's First Certificate Exam (FCE) and Cambridge English Advanced (CAE), APTIS, and the TOEFL. Each exam focuses on reading & grammar usage, listening, speaking, and writing skills…they just go about it in slightly different ways. Most of my students were at a B1, B2 , or C1 level, so they had a general understanding of English grammar before entering my classroom.

The coworkers I had were so helpful in making my TEFL experience a positive one. All were native speakers themselves, either from the U.K. or the U.S. Friendships developed quickly among many of them and we explored parts of Barcelona together outside of work. Every workplace is different, so being good friends with your coworkers might not be an option. If that's the case, don't fret. Whether an introvert or extrovert, there are plenty of other opportunities to make friends and socialize abroad. Going to language exchanges, using apps such as Meetup or Bumble Friends, and going to the beach or the to bars are all great ways to meet people. So if you're travelling solo…there's no need to feel alone.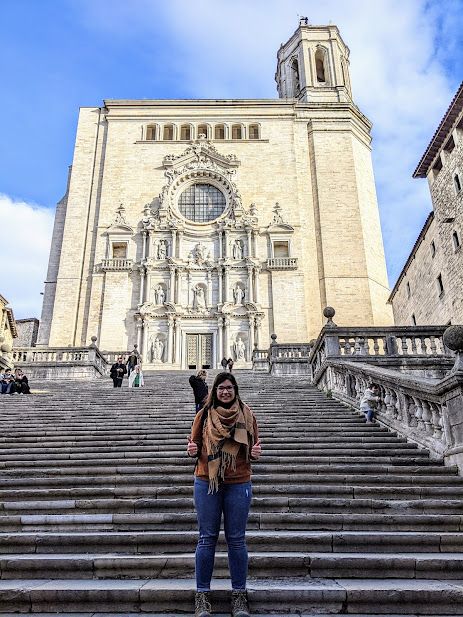 Making it Matter.
Being open to new experiences is essential when living abroad. Your life will change for the better, only if you allow it to. In doing so, you'll soon realize the balance in discovering how big our world is, while at the same time small. You'll meet people from other countries and even some from your own. You'll grow to understand that although people live differently than you, at the end of the day, we are all very similar. Naturally, you will develop a deep love for seeing the world and your wallet might not appreciate how addicting this new-found freedom is. Yet, the self-confidence gained during this formation process will be worth every cent spent.
With all that in mind, embarking on a Teach abroad trip with Global Work & Travel is a beautiful way to blend working & exploring your city of choice. Why be a tourist when you can live like a local?
After all, the money in your account will eventually be restored, but the time to seize an opportunity like this will not always be available. What are you waiting for? Stop stopping yourself and start this exciting adventure ASAP!
All the Best,
Amanda