Insider South America Series, Chapter 2: El Calafate - The heart of Patagonia
Patagonia… to put it simply - If it's not on your bucket list, then you need a new bucket list. We thought for weeks about how we would describe the natural beauty of Patagonia and after weeks of thinking and discussing, we ended up with less than we started. What we can tell you is that it's by far, the single most beautiful part of the world that we have ever been able to experience. Many times in our stay, we found ourselves gazing at something, in some direction, trying to put thoughts to words, but coming up with absolutely nothing!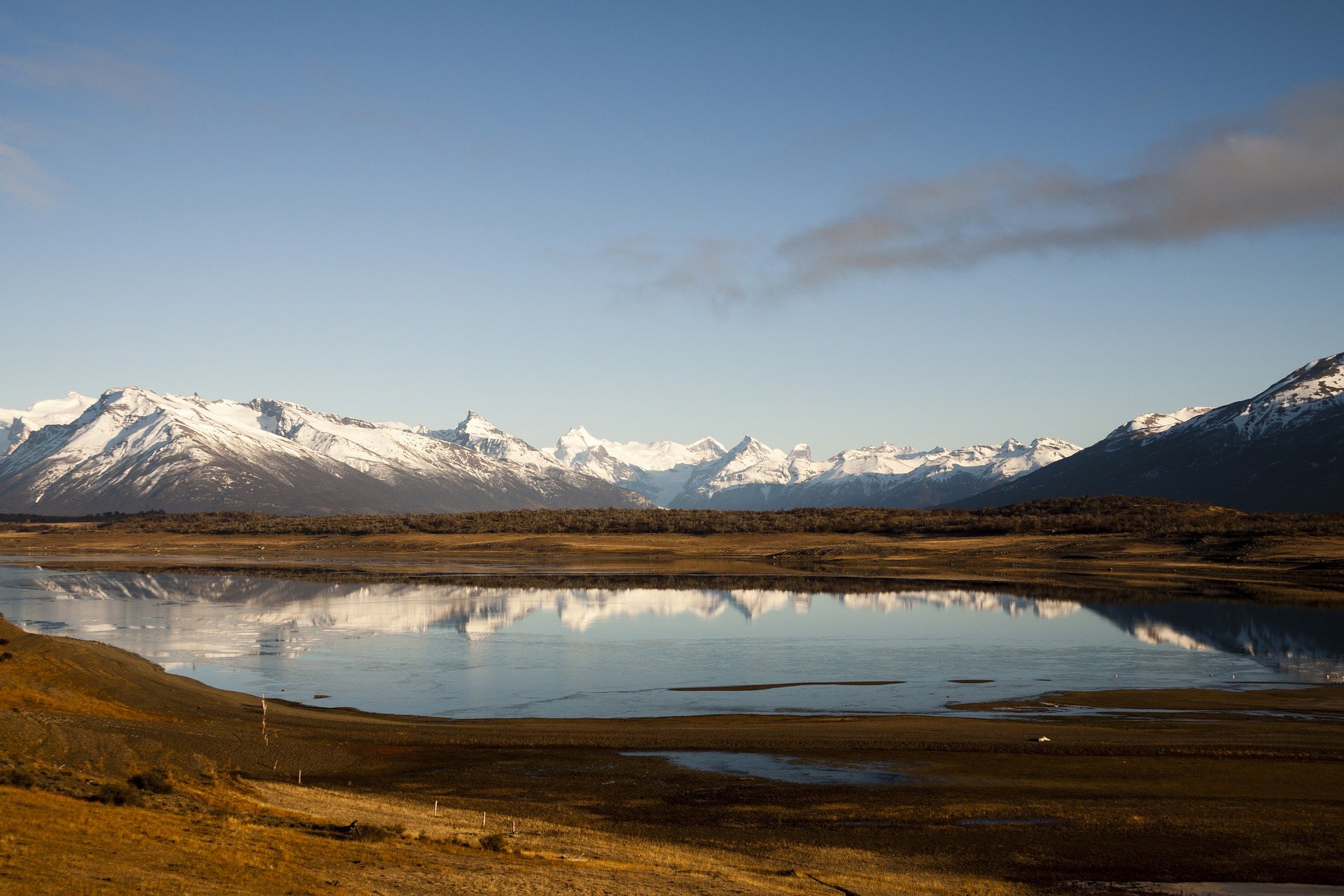 It's home to some of the worlds most scenic hiking destinations, the sweeping Andes mountains, 10 million acres of national parks (that's four-and-a-half times as long as The Great Wall of China, mind you), pristine lakes and camping locations that legitimately look like they were plucked from another planet. And then there's the wildlife.
I guess you will have to read on, or better yet, read this following sentence aloud, as many times as it takes until it becomes your reality.
"I need to go to Patagonia"
On our trip, we based ourselves in El Calafate.
HOW TO GET THERE
When you're planning your trip, check the seasons first and dates as many things do generally close until mid to late October. The easiest way to arrive is to either catch a 25 hours bus from Bariloche or somewhere similar, or pay the extra $100AUD (or so) and fly there in just a few hours. We highly recommend the latter option! Once you arrive, you can either organise a private transfer or catch a taxi to your hostel.
WHERE TO STAY
We recommend a stay in the hostel America del Sur. It has been voted one of the best hostels in South America, multiple times and when you arrive, you will instantly see why.
It's got a large fireplace in the middle of the communal room, panoramic views over the lake, an amazing (free) breakfast, a built-in bar, a fully equipped kitchen, fantastic friendly staff and the cheapest tours on offer in the entire region. They even put on a massive, cheap dinner every night for you to mingle with other travellers. If you're up early for a big days hike, they will even prepare lunch for you! For roughly $10-$13 per night, this is by far your best option.
WHAT TO DO
MORENO GLACIER
Luckily, El Calafate is a very central point for many different experiences, so you will be spoiled for choice.
One of the first things you need to organise is a day out to the Moreno Glacier! It's located between 2 pretty spectacular mountains and is one of the few glaciers in the world that is actually growing!
It really is a sight to behold, with jagged edges of ice cutting over 74 metres (on average) into the air. Since it's currently over 31 km long, it's a good idea to take the boat for an extra 500 Argentine pesos ($14 USD) if you truly want to understand it's enormous scale. Personally, we suggest sticking to the walking trail; it's less crowded and has better views, with a lot less rush.
Make sure you keep an eye on the wall of the glacier, and you may be lucky enough to see 'carving' happen first hand. This is the process where craggy chunks of ice break off and crash into the water below, and it sounds similar to a loud thunderstorm, so keep an ear (and an eye out)!
KAYAKING THE GREAT LAKE
There are many glaciers around El Calafate that are within an hours drive, and many tours will be able to take you there (which you can book directly through your hostel).
But one, in particular, to look out for is the kayaking experience! You will be provided with the whole kit to join a tour guide and paddle through the lakes and get to see some breathtaking landscapes for a real up-close experience with nature at it's finest. Etch through the lakes and witness the most amazing glaciers Patagonia has to offer!
HORSE RIDING
Another excellent half day trip to do is horseback riding! Two different trips run daily, one in the morning and one in the afternoon. If you're an early bird, then waking up early, eating a good breakfast and make the most of your time here with the morning option. Or, book the afternoon option so you can fit it in after a night partying at one of the ice bars, casino or cerveseria.
The tour lasts 2-3 hours and is located close by on a private farm, which they will drive you to from your accommodation. Once your kitted up and ready to go, you will be guided around the stunning landscapes, overpass a few river crossings and head back home by the lake.
It happens to be home to a large natural bird reserve, so keep an eye in the sky while you gallop along to spot some of Patagonia's beautiful birds flying around. If you're lucky enough you may be able to see one of South America's most famous birds, the Condor. Which is a significant part of the culture, predominantly from the times of the Incas.
If by chance you arrive back to El Calafate by mid-afternoon, there's a natural bird reserved located right by the lake. You'll need to pay a donation to enter ($8 USD), and you can re-use the ticket as many times as you like throughout your stay. You can even spot wild Flamingo, which was news to us!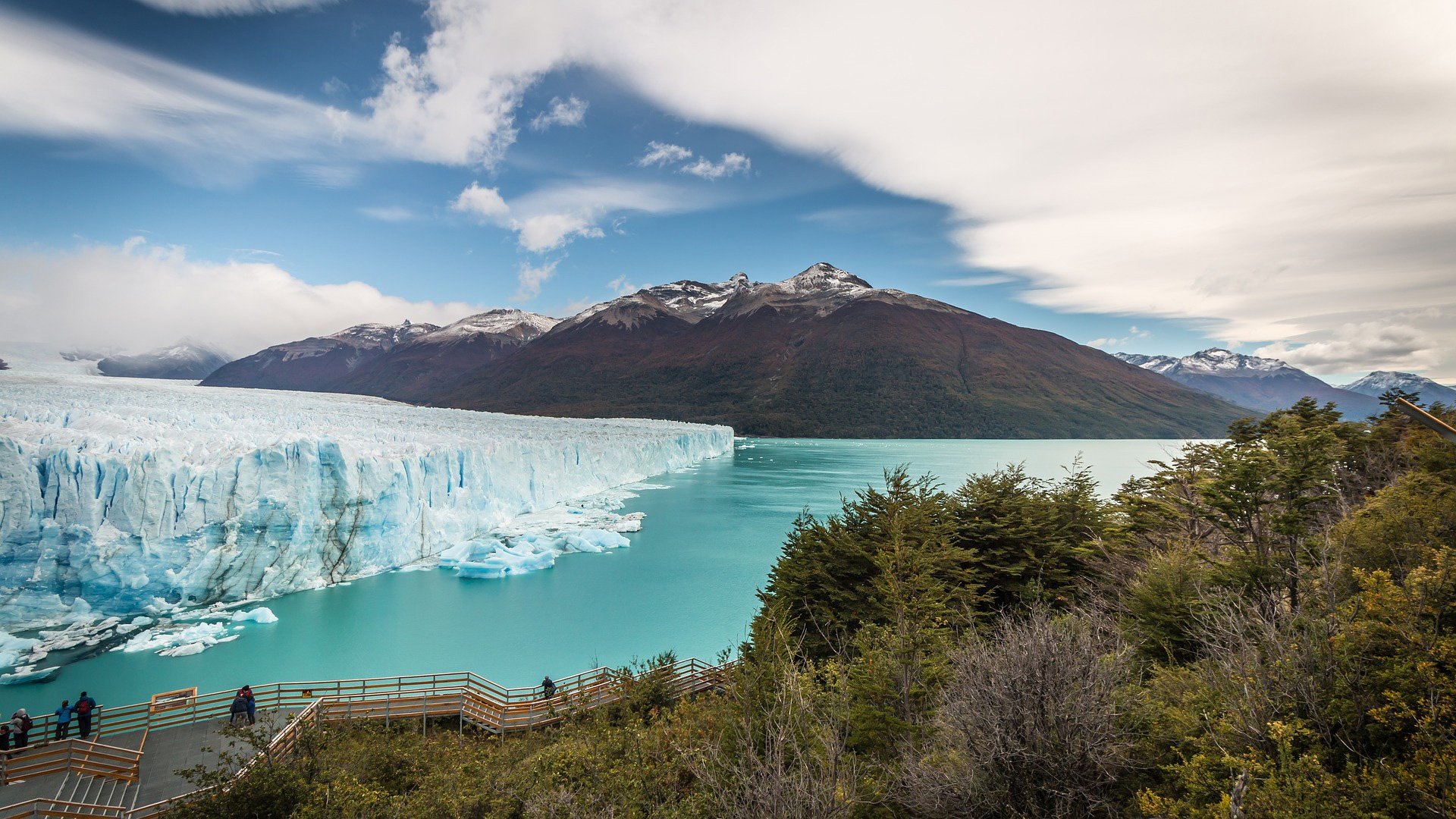 OTHER SPECIAL MENTIONS
There are so many other activities to do here, but, if we were to harp on about them all, you will spend too much time reading and not enough time doing!
But here are a few honourable mentions for things you just cannot miss in this incomparable part of the world. Mini trekking, big ice, kayaking Perito Moreno, pioneros, mayo trek, marpatag…. And that is just to mention a few!
El Calafate… We will be back! For tons of photographic evidence of our adventure, follow us on the gram: "rysys_world_tour" & "ethanharwood80".
Follow our next chapter as we strap on our hiking boots and get lost in  Bariloche here! 
Related: Global Destination Reviews: Top Places to Visit in Argentina
If you've fallen in love with Argentina, discover the mystery and dance the tango along the way on our epic Community Buenos Aires Volunteer Trip! Click that button below!