More of The Work & Travel Experts' Favourite Adventures Around the World!
Recently we shared some of our Work & Travel Experts' favourite places around the world. We've decided to keep the good travel vibes going, and we're here once again to share even more from our awesome team at our Global Headquarters in Surfers Paradise, Australia! 

Bella K. (Trip Coordinator)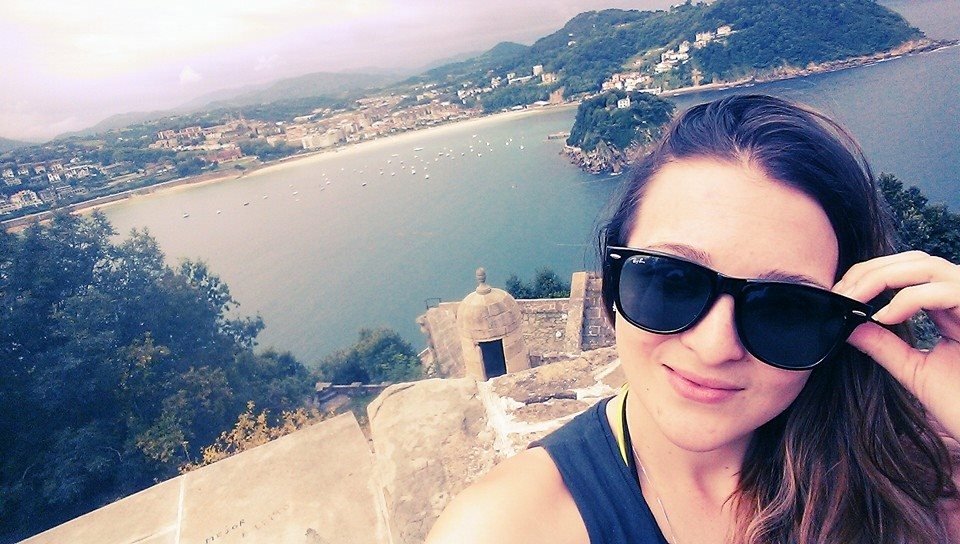 Where is your favourite place in the world? San Sebastian & Donostia, Spain
Describe it: Chilled, festive, alive and relaxing.
Why do you love it?
San Sebastian is my home away from home. It's the place you go when you want to experience it all. Hike up the beautiful hills to old Spanish ruins, take in the stunning architecture, head into Old Town for Pinxtos and wine, lay on the beach all afternoon for siesta and fiesta all night.

Every single night everyone hits the streets - children, grandparents, businessmen - everyone. The sense of community and the onus the people there put on enjoying life not just living, it is something I have never experienced anywhere else.
Favourite memory? My first night in the Basque region I arrived into San Sebastian and by chance ended up heading over to a nearby village for massive fire festival with street dancing, fireworks, fire displays and lots of Sangria! The next morning some of the locals I had met took me out along the coast on their fishing boat. A whole day of food, local wine, sun and to top it off swimming with dolphins! Best. Day. Ever.
Related: Global Destination Reviews: Spain 

Bronson C. (Work & Travel Expert)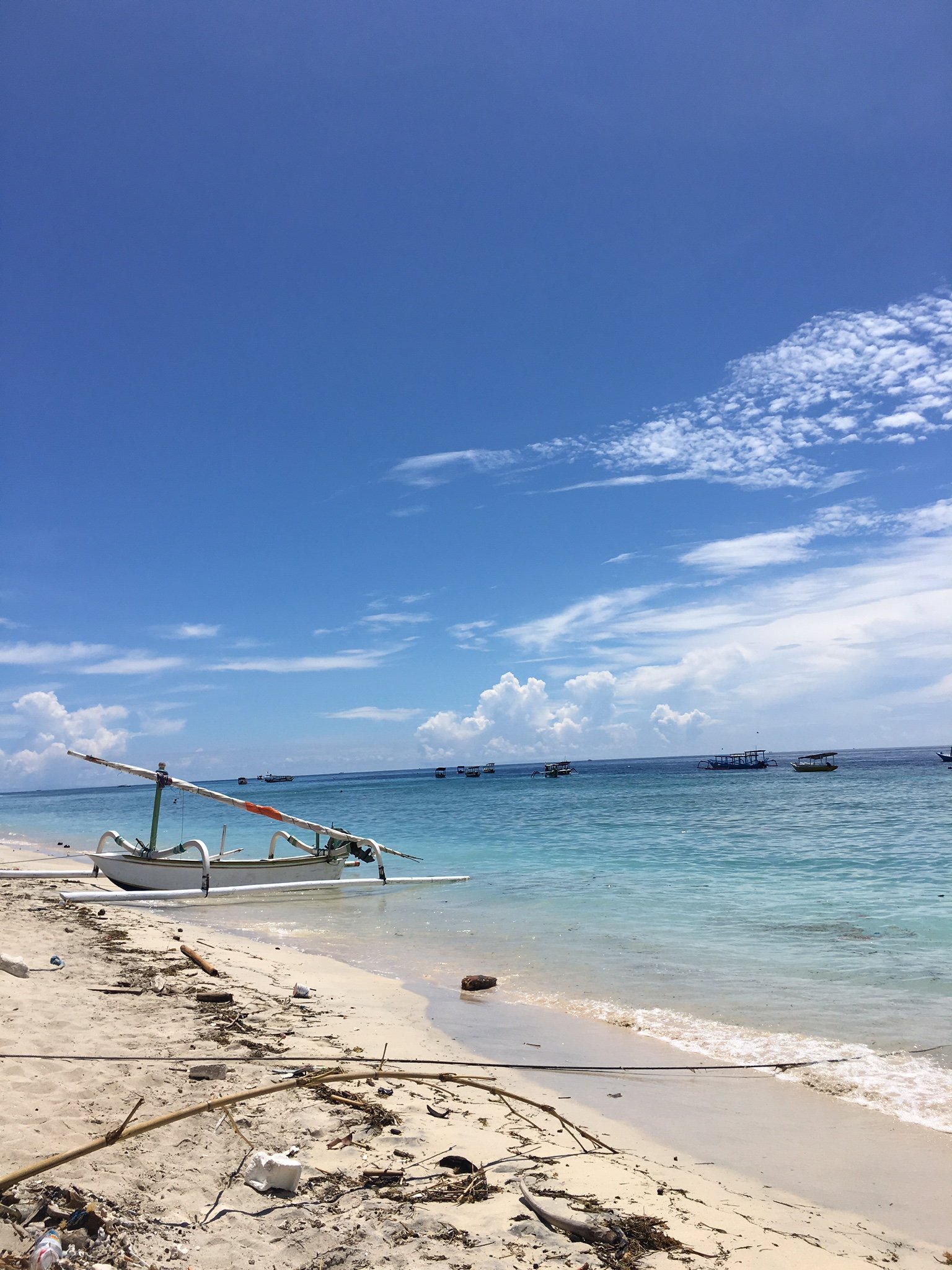 Where is your favourite place in the world? Gili Islands, Bali & Lombok in Indonesia
Describe it: Beautiful, relaxed, hot and fun.
Why do you love it?
I loved it because there is so much to do there - snorkelling, scuba diving, swimming, surfing and lots of partying. It's about a 2-hour ferry ride from Bali and 20 minutes from Lombok and consists of three islands; Gili Air, Gili Meno and Gili Trawangan. 

Gili Trawangan is where we stayed and is the party island of the three and where all the younger travellers go. It is very relaxed, has a beautiful mountain background and crystal clear waters. People aren't constantly trying to sell you things like they do in Bali and there literally isn't one car on the island. Everyone uses bikes and horse-drawn karts to get around.

All the restaurants and bars are on the beach, and there is a huge mix of different nationalities there, so it is interesting to meet everyone.
Favourite memory? My favourite memories were at night (not that I remembered much), but, each restaurant/bar has a different event on each night, and you'd go to each of them and meet so many other people, have an awesome time, party and then just chill at the beach the next day. They did this so all the venues had their share of business.

Related: Global Destination Reviews: Bali 

Ashley G. (Travel Concierge)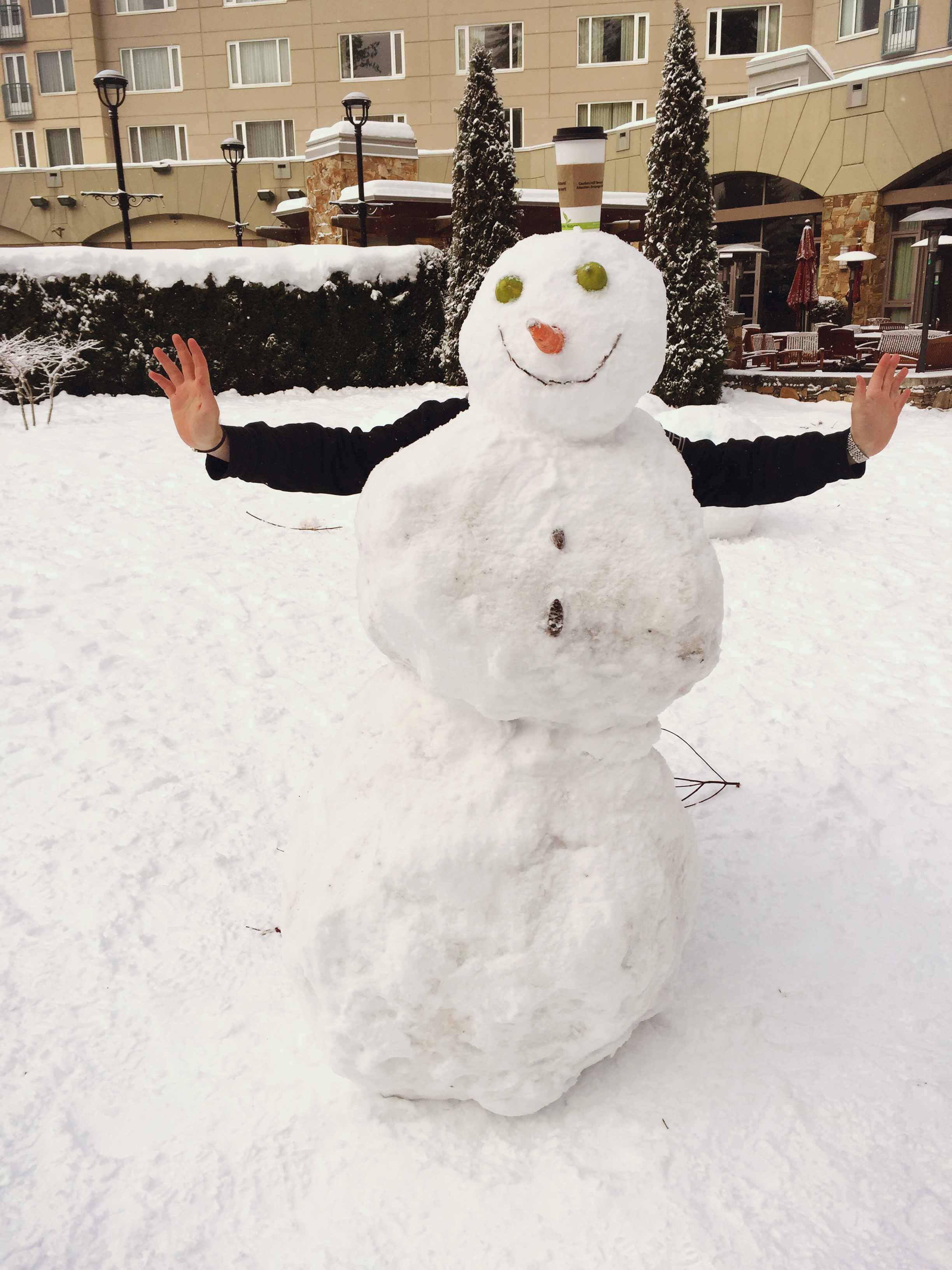 Where is your favourite place in the world? Whistler, Canada!
Describe it: Amazing, picturesque, beautiful and beaver tails.

Why you love it? It's a winter wonderland & I had my first white Christmas there! 
Favourite memory? Walking around at night, snow falling, fairy lights in all the trees, snow everywhere and getting back to the hotel and being served a hot chocolate with mini marshmallows and a shot of Baileys.

Related: Global Destination Reviews: Global Destination Reviews: Canada 

Vahid E. (CTO)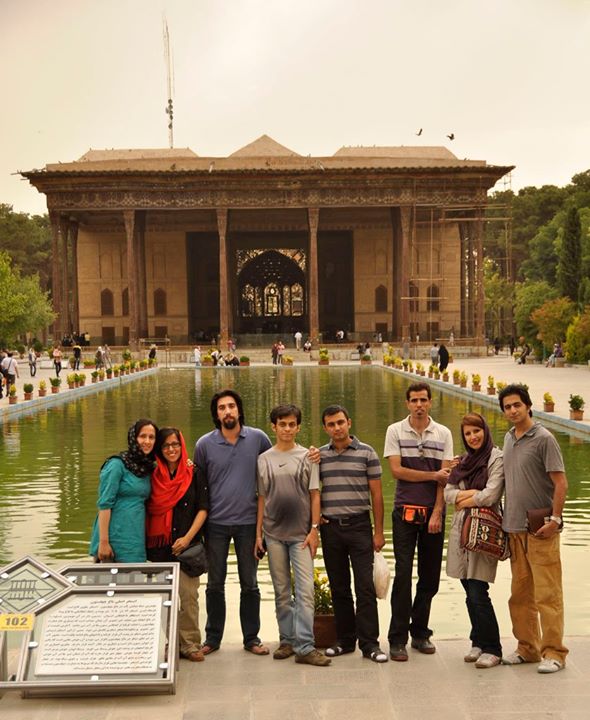 Where is your favourite place in the world? Among all the places that I've travelled, Esfahan City in Iran is my favourite place in the world. 
Describe it: Florence of Orient, Persia's masterpiece.

Why do you love it? The city is covered with beautiful hand-painted tiling and has a magnificent public square. Alongside palaces, mosques and churches which were built 2000 years ago, there are modern high-rises that make the city stunning.

Favourite memory? There is a giant square in the city which is called Naqsh-e Jahan (The Pattern of the World) and was built around 600 years ago. This square has lots of palaces and mosques, but because of the excellent sound engineering and beauty of the design, there are some points in this square which if someone sings on those points, everyone can hear it perfectly, no matter how far they are from the singer or how loud the singer is. It is very popular for people to sing Persian songs with an amazing voice in there and we always can hear it around the square.
Olivia T. (Supplier Relations Manager)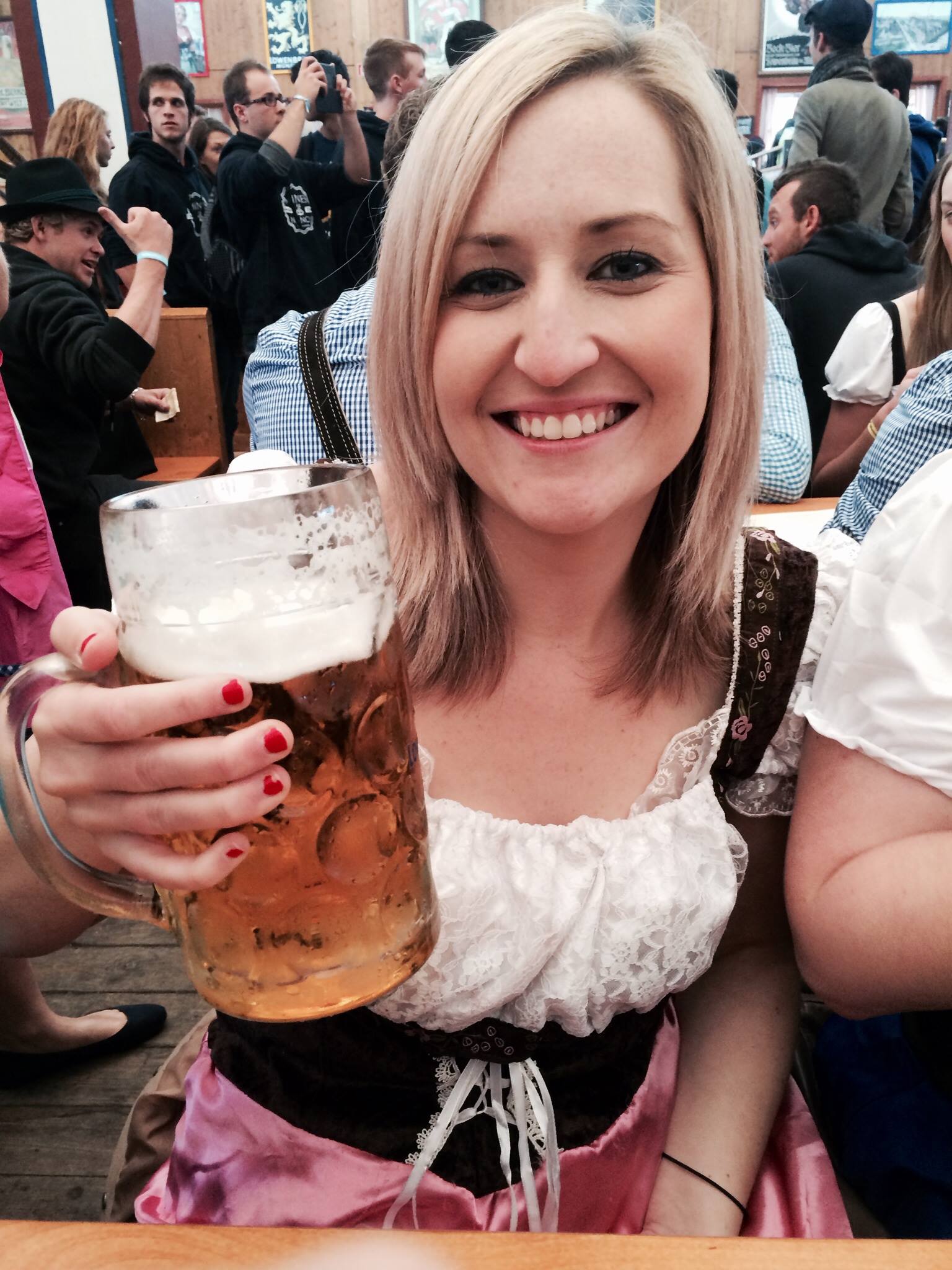 Where is your favourite place in the world? Munich, Bavaria, Germany
Describe it: Culture, steins, architecture and of course food!

Why do you love it? You're so happy there because it is so much fun!
Favourite memory? My favourite memory of Oktoberfest? Hmmmmm... A few solid days of getting up early, getting dressed up in your Dirndl, drinking giant steins, eating pretzels and meeting so many people from around the world.

Related: Global Destination Reviews: Best Places yo See in Germany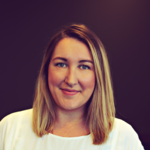 Alana D. (Content & Social Media Marketer)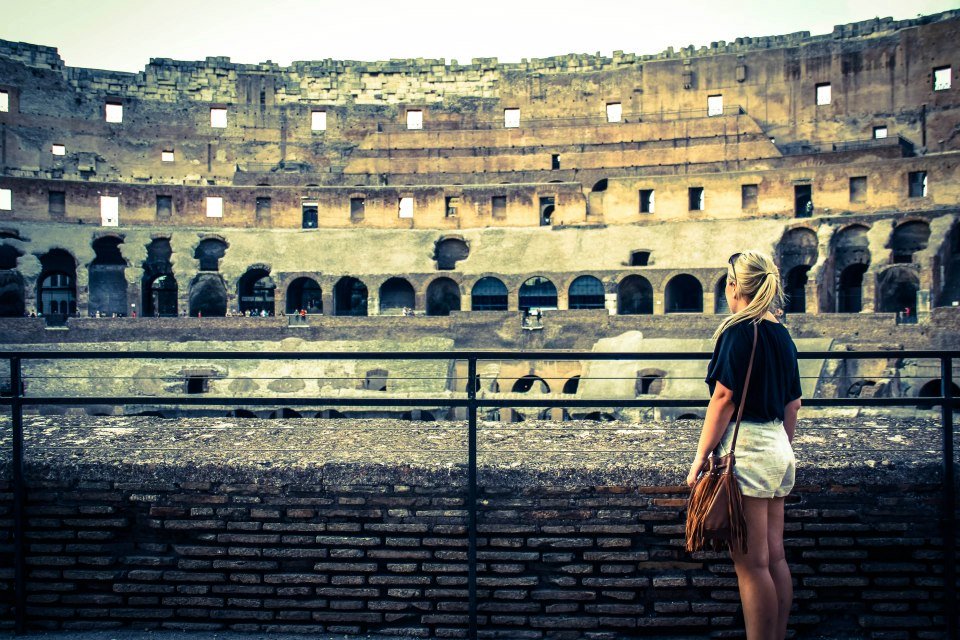 Where is your favourite place in the world? Rome, Italy
Describe it: Delicious, ancient vibes, I'm going to make dreamy accents a description & enchanting.

Why do you love it? Walking around to make your wishes in the Trevi Fountain, markets filled with local masterpieces, people-watching on the Spanish Steps, the Colosseum at sunset, the fact that the locals will play hand signals with you until you know where you are going, getting a sore neck because you can't take your eyes off The Vatican's' incredible ceilings and of course every single delicious espresso, pizza & pasta dish, red vino and gelato that was consumed. 

Favourite memory? There wasn't one moment in Rome that I didn't love! I loved walking everywhere. The best part/s (I need two) was waking up at 6:00 am on the last day in Roma, getting ready to grab a cab for the airport we walked out of our Airbnb and saw the Roman Pantheon with not one single person but us around.

Usually having hundreds of tourists around, it was nice to appreciate this incredible 2000-year-old building without the crowds. Of course, my other fave has to be tossing a coin into the Trevi Fountain with my best friend to wish for a safe return to Rome; then you throw a second to make a wish of your own, but, that's between Trevi & I. 
Related: Global Destination Reviews: Italy 
Chloe D. (Trip Coordinator)
Where is your favourite place? Switzerland!
Describe it: Green, mountains, fresh air and beer.
Why do you love it? It is just amazing! The air is so clear, just fresh. All the houses are wooden and surrounded by giant mountains and there are "Beethoven's" (St. Bernards) everywhere!

Favourite memory? Switzerland is home to the highest peak amongst The Alps. It just doesn't seem real it is so amazing. My favourite memory was feeding the goats amongst the mountains. They had cute little bells on too!


Sarah B. (Au Pair Manager)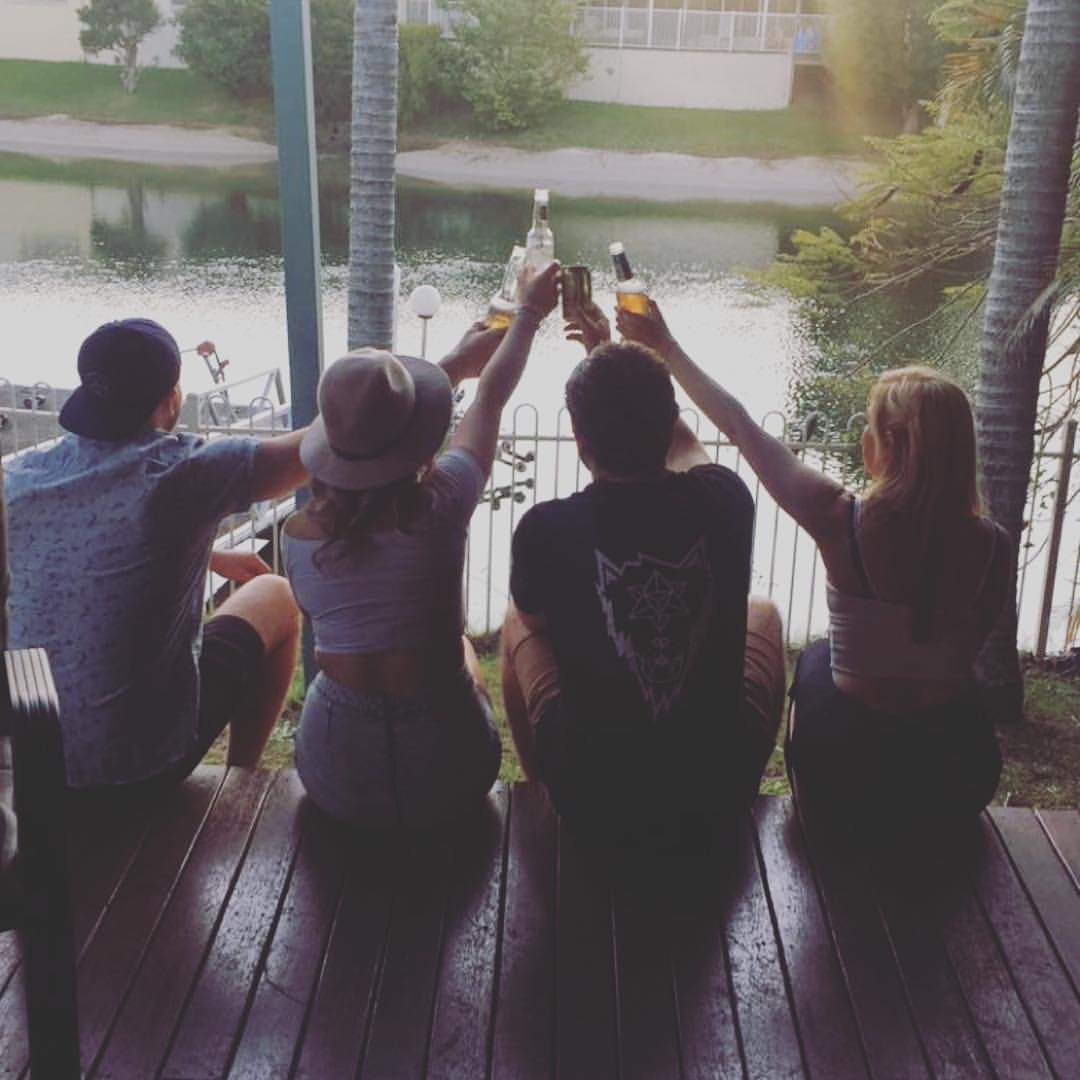 Where is your favourite place in the world? Gold Coast, Queensland, Australia
Describe it: Social, fun, tropical & friendly. 
Why you love it? No matter where you are on the Gold Coast, there is always something to see or do. It's easy to meet people and you can never be bored. I have formed friendships with people from all of the world that I will have forever.

Favourite memory? When a group of around 25 of us hired out 2 party boats and went cruising around the coast through the canals and islands, fishing, and having a few drinks. It was such a fun day!

Brendan S. (Trip Coordinator)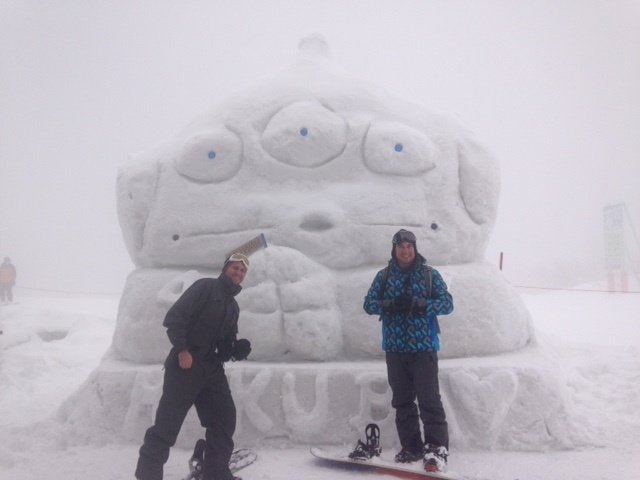 Where is your favourite place in the world? Japan!
Describe it: Only need one word... GENKI!

Why you love it? From street festivals in summer, to cherry blossom events in spring, to snowboarding in winter, JP has it all. Great people, great food. Overall a great experience.
Favourite memory?  Far too many to list. All I can say is; Long Live the Nagoya Barbarians... Heeyar. 
Now we've shared some of our favourites from our awesome team, it's time for you to share yours in the comments below! If you haven't been on any adventures yet just click the red button below and let's get you on a plane already.