All the best things to do in Italy on your weekends!
Italy is truly something special and has something for everyone! From foodies to history buffs, fashionistas and families you're going to find something here that speaks to you.
If you just happen to be more than one of those things then watch out! There are no rules against being dressed to the nines (fashionista), checking out the Colosseum (history buff), enjoying a gelato (foodie) with your family.  
Because there is SO MUCH to do in Italy, we recommend actually living there for a bit to do it properly! The easiest way to do that is through a trip with Global Work & Travel. We can set up everything you need over there to become either a Tutor, English Teacher, Au Pair or even an Intern at an incredible company!
Then once you're there, the weekends are yours to explore!
Here are some things you could do on your weekend if you took the plunge and went to Bel Paese (the Beautiful Country)
Rome
For most, when you think of Italy you immediately think of Rome. This is for good reason. For hundreds of years (27 BC - 476 AD) the Roman Empire was the focal point of the world, and what is left behind is a fascinating city, steeped with art, culture and history.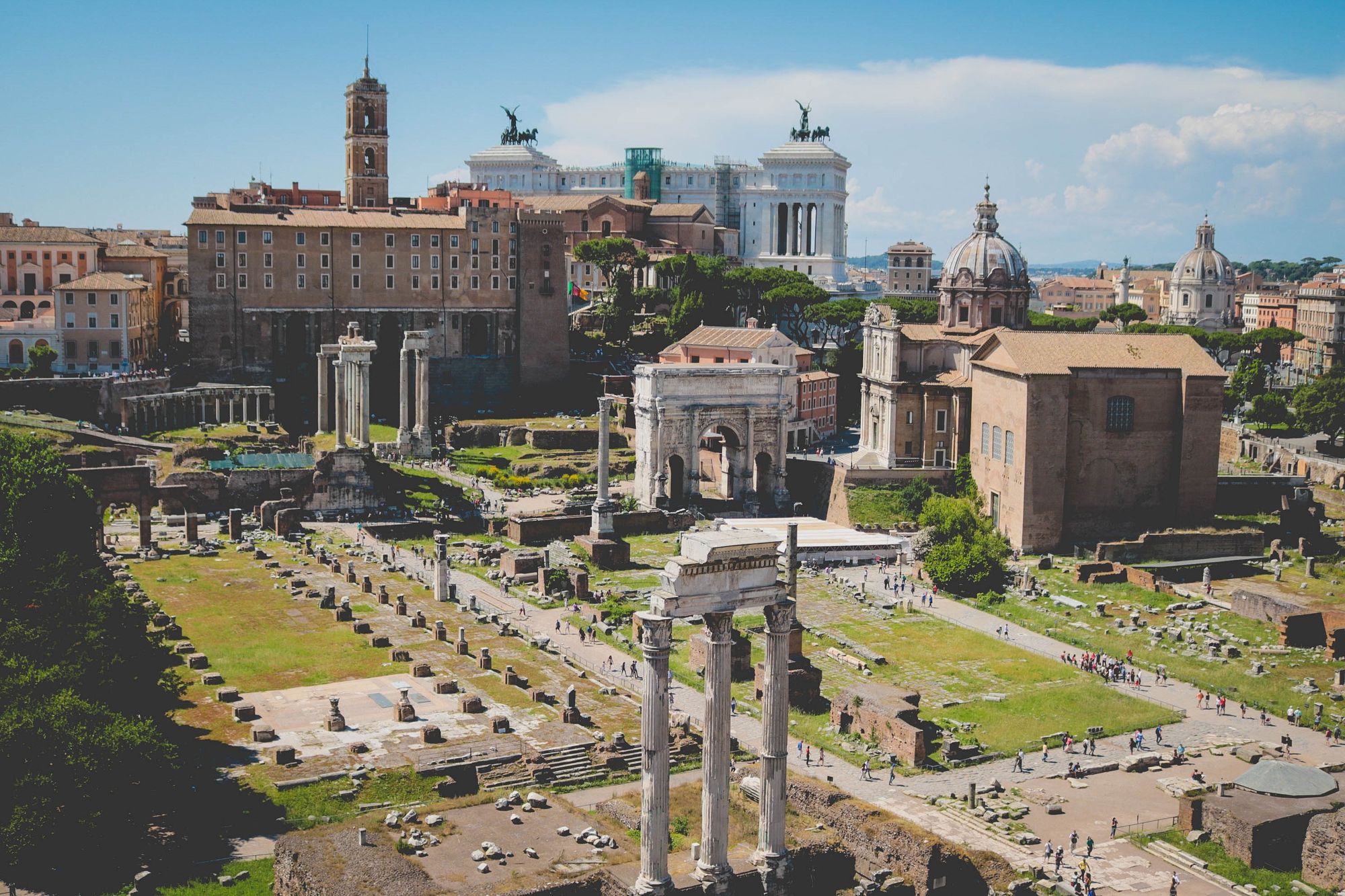 No matter how you explore this city you're bound to have a great time, it's scattered with incredible ruins (and a gelato stand on every corner). But there are some non-negotiables.
Vatican City
The home of the Roman Catholic Church and a decent chunk of the world's most famous masterpieces (The Sistine Chapel, St Peter's Basilica, Laocoön and His Sons, Raphael's School of Athens, and the rest). Going to Rome without visiting the Vatican would be like going to Egypt and not seeing the pyramids.
Insider tip: The line to get in is generally HUGE! Book your ticket in advance online and you can skip a large chunk of that.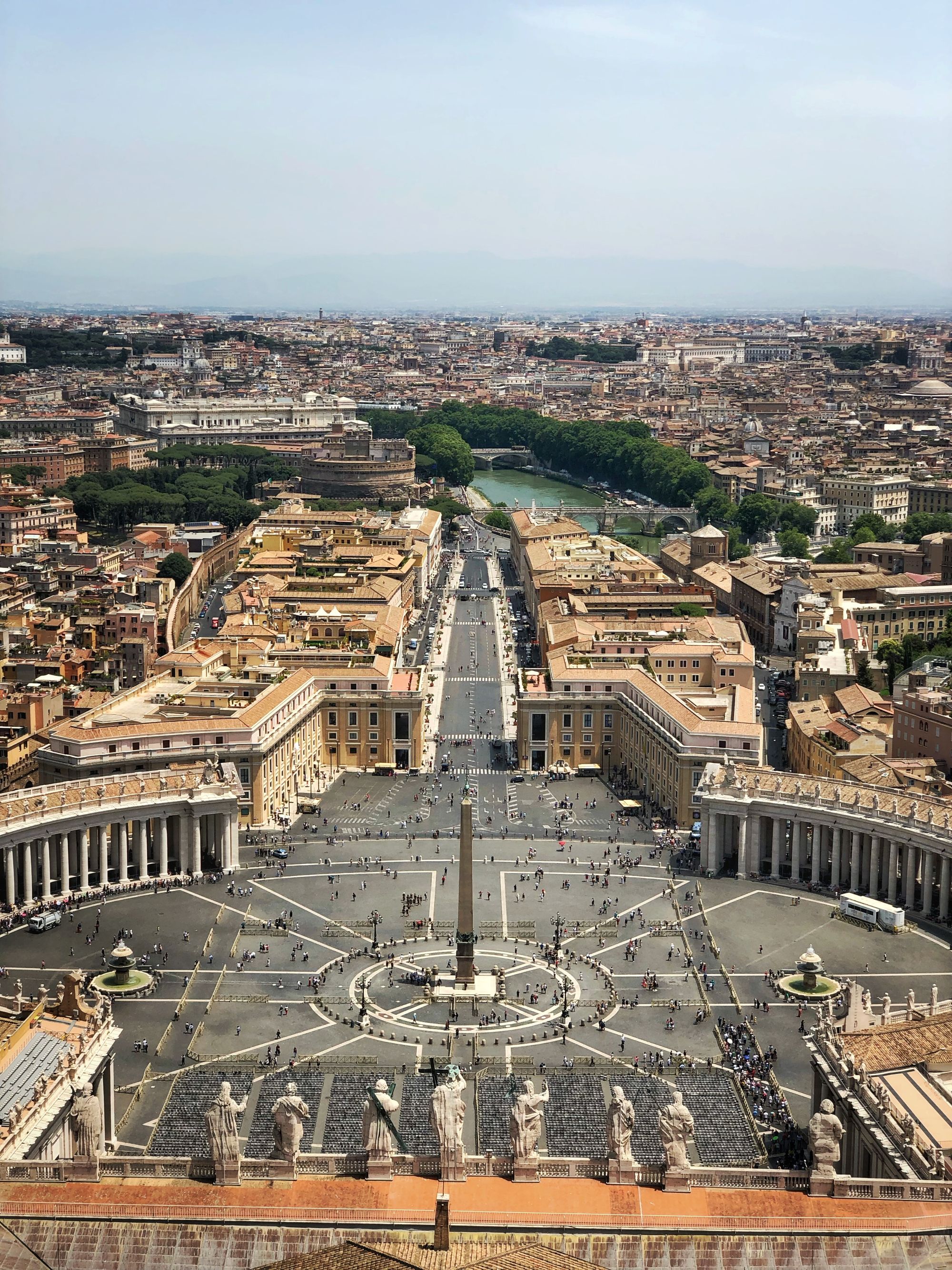 The Colosseum
Whatever you know about the history of the Roman Empire comes to life when you see the Colosseum with your own eyes. Just thinking about how they could build a venue like that and the events they threw there (they sometimes would fill it with water and have NAVAL BATTLES THERE 😱) THOUSANDS OF YEARS AGO blows your mind. A tour around the stadium is something that will stick with you forever.
Insider tip: The line can get very long as well. But you can skip it with a pre-booked tour. Also, watch Gladiator before going to get yourself in the mood (trust us).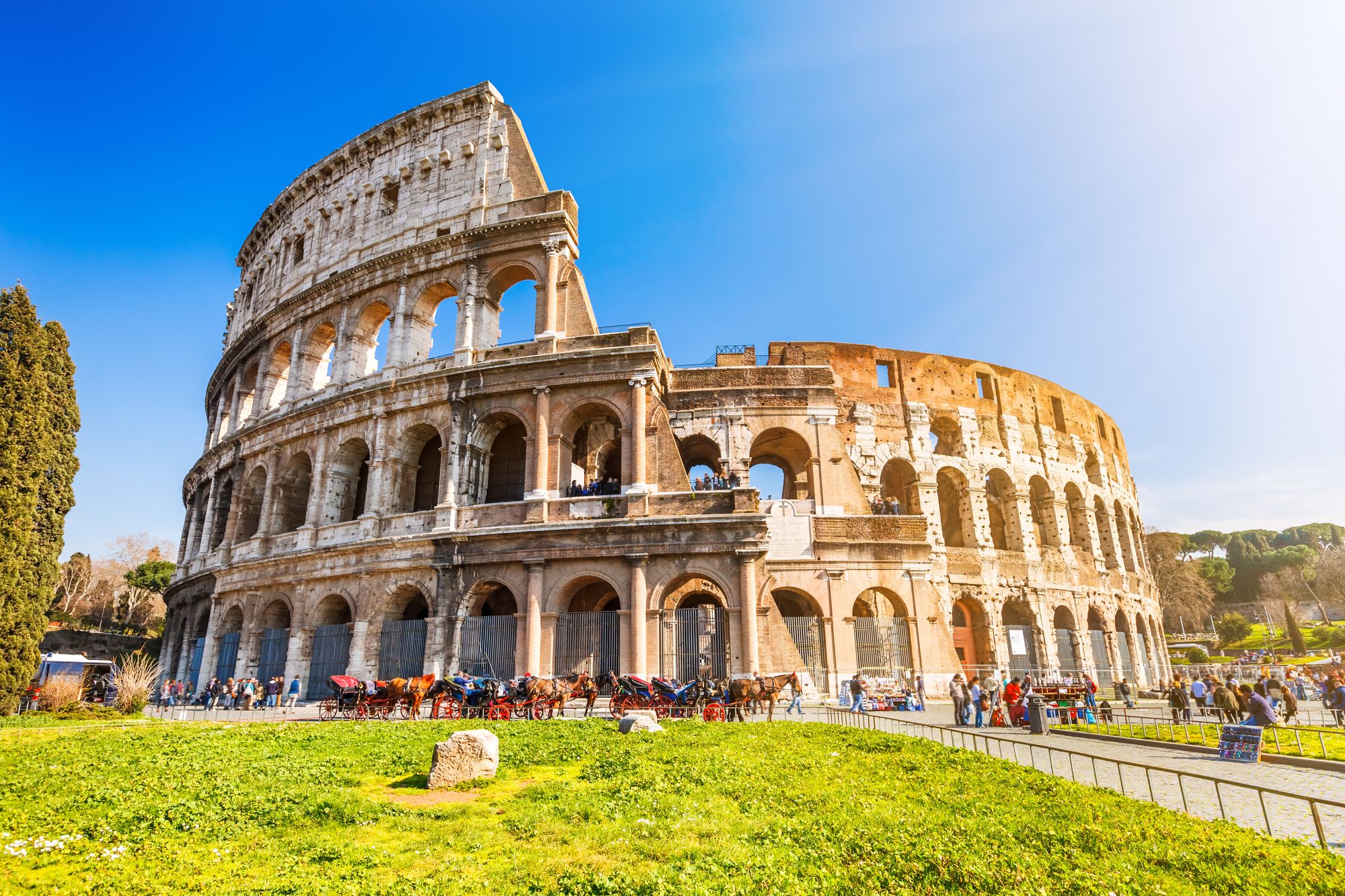 The Trevi Fountain
Based at the crossroads of Rome's ancient aqueduct system, this spectacular fountain in the heart of the city is another must-do for any trip to Rome. If you love the city (you will) legend says that if you throw a coin over your left shoulder into the fountain, you'll guarantee a return trip.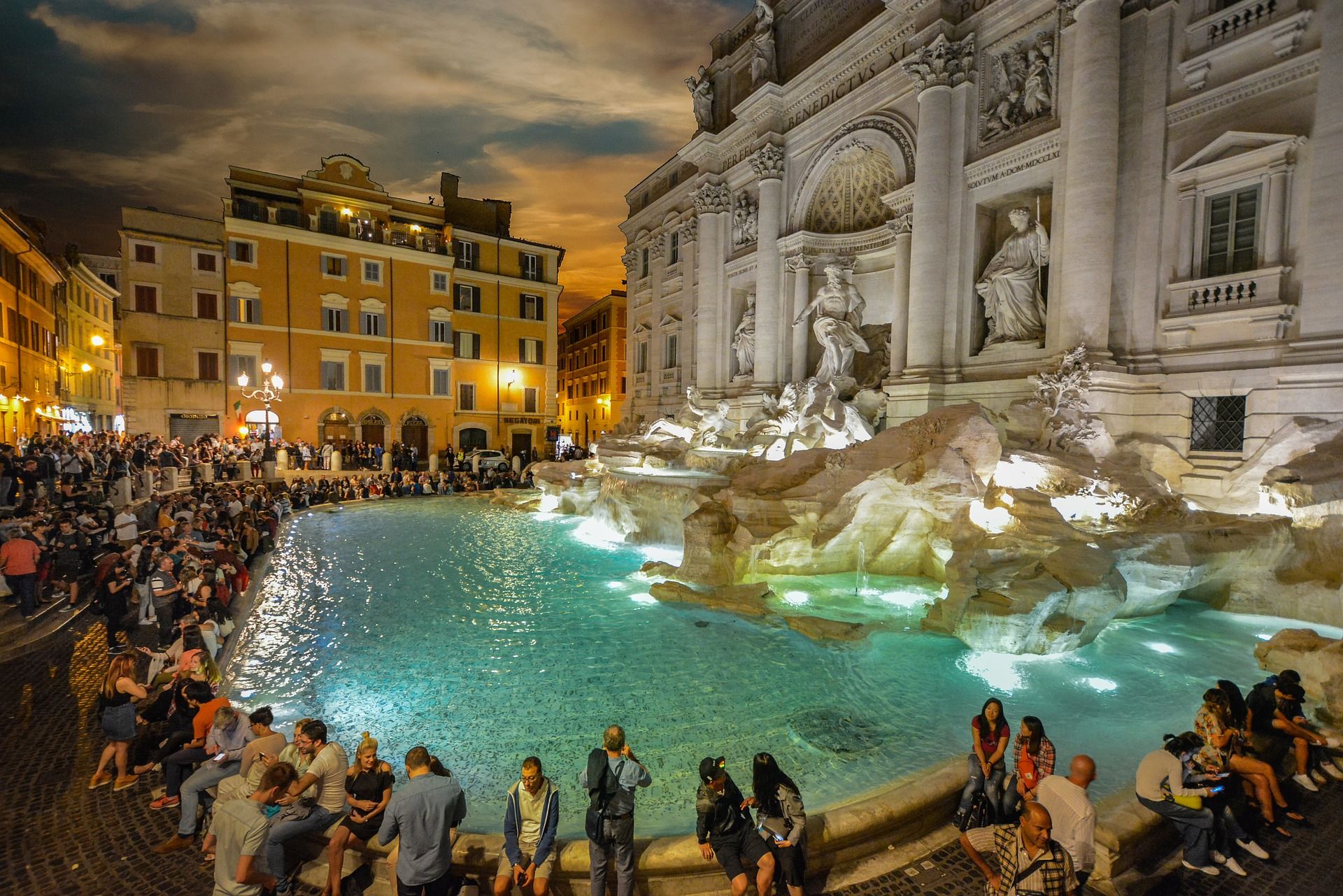 Florence
The home of the Ninja Turtles; Leonardo (Da Vinci), Raphael, Donatello & Michelangelo (the artists, not the turtles) all came from Florence. This place is so historic and stunning that the entire town centre is a UNESCO World Heritage Site! You could spend many days exploring the gorgeous city centre and beyond exploring the history and culture that makes it so special.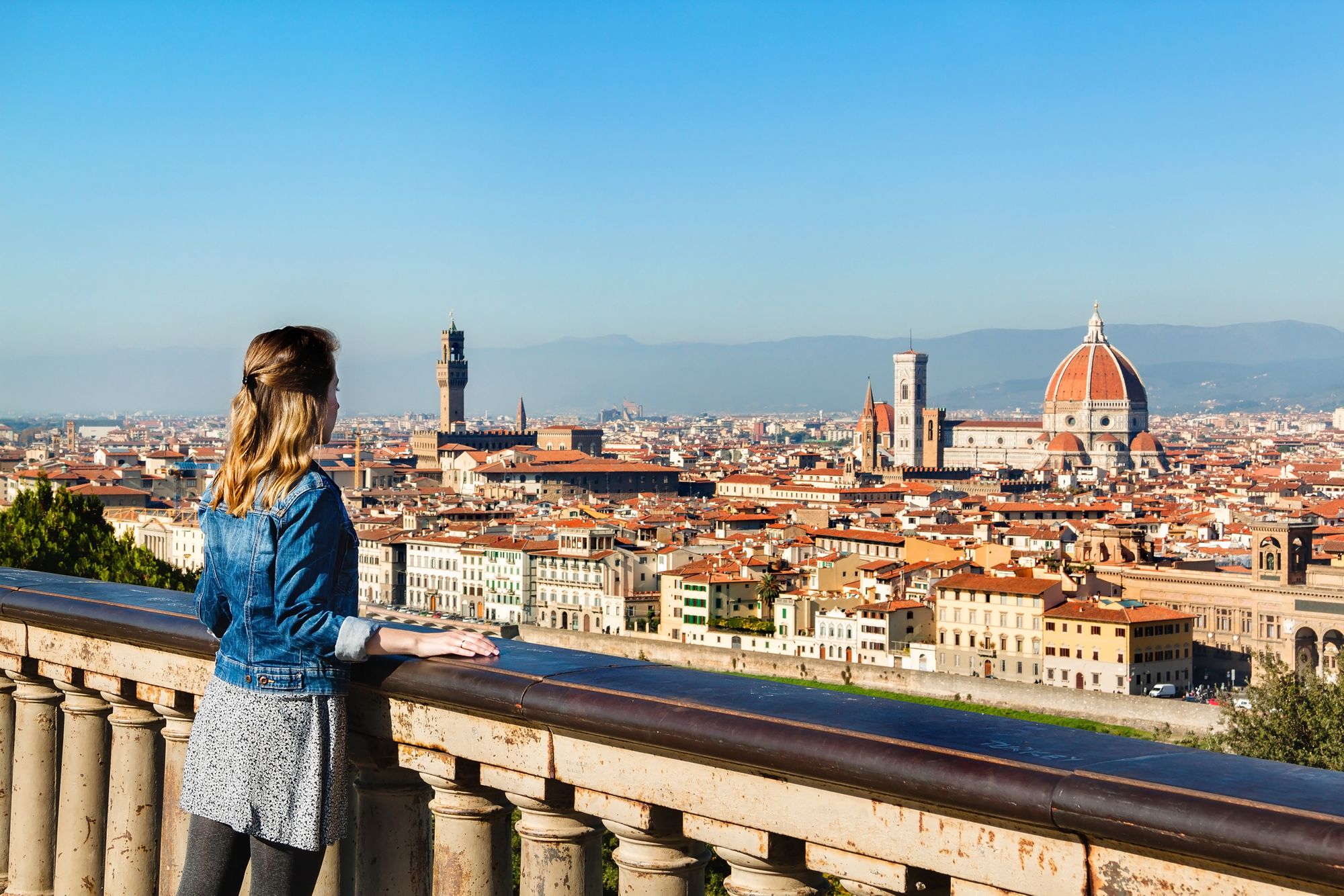 But let's get to the reason why you're really here… THE WINE🍷!
Florence is on the doorstep of the world-famous Tuscan region with its rolling vine-covered hills. Taking the Chianti Wine Route to Siena is something you'll remember forever (or forget almost immediately, depending on how much wine you have).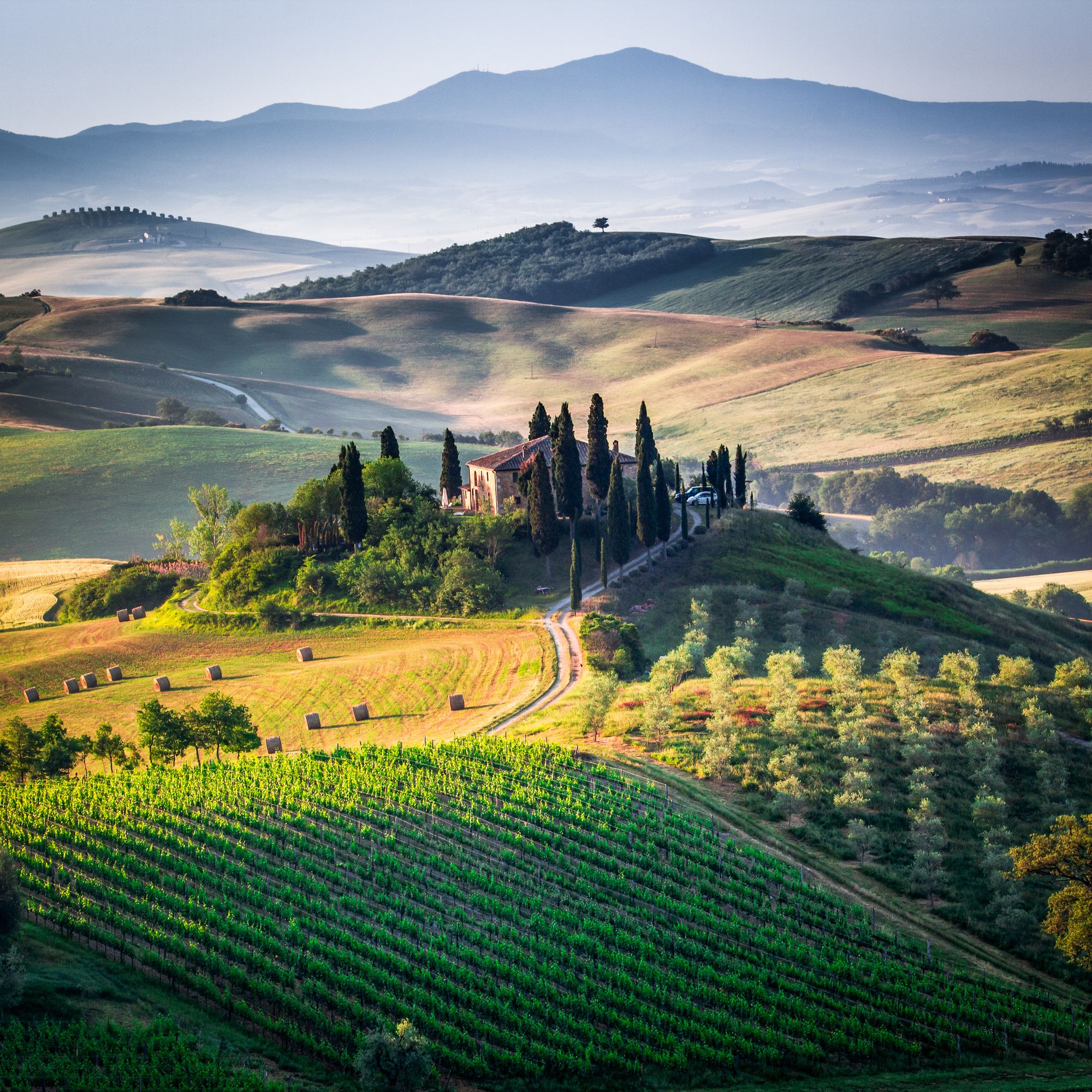 Insider tip: If you can, try to be in Florence for the Calcio Fiorentino. This is an ancient sport that only happens on 2 weekends of a year. Basically, it's rugby, but with fighting. Yes, it does get brutal and is as awesome as it sounds.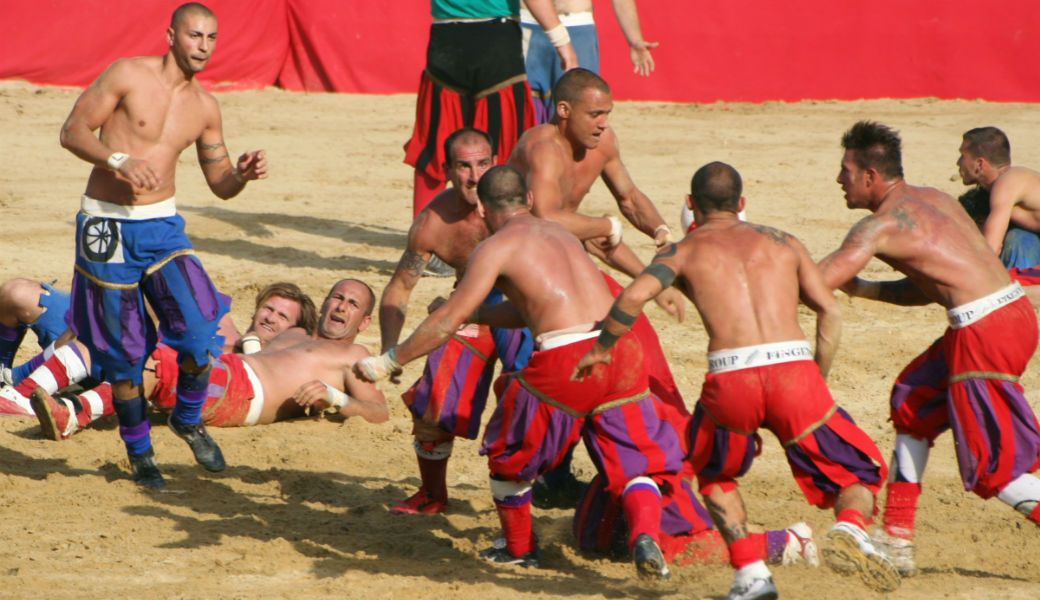 Venice
Besides Rome, Venice is the most iconic city in Italy. Known as the floating city, the entire place is built on canals! The most obvious must-do for your weekend in Venice is to take one of the gondola rides down the canals. But there's a lot more to tick off while you're there as well.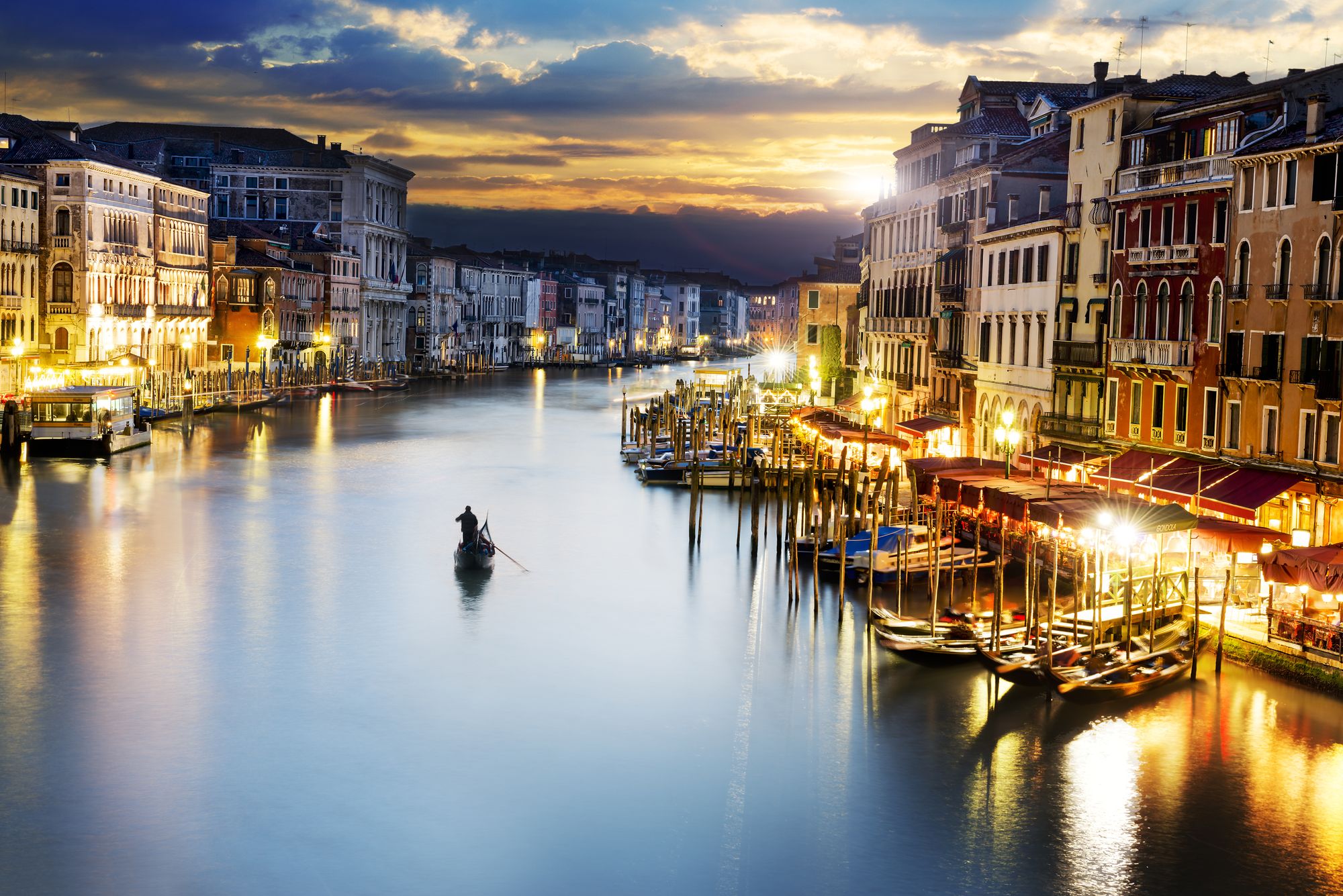 You're going to want to spend some time in the Basilica & Piazza di San Marco. The good news is that this is right on the main square, so it's not hard to find.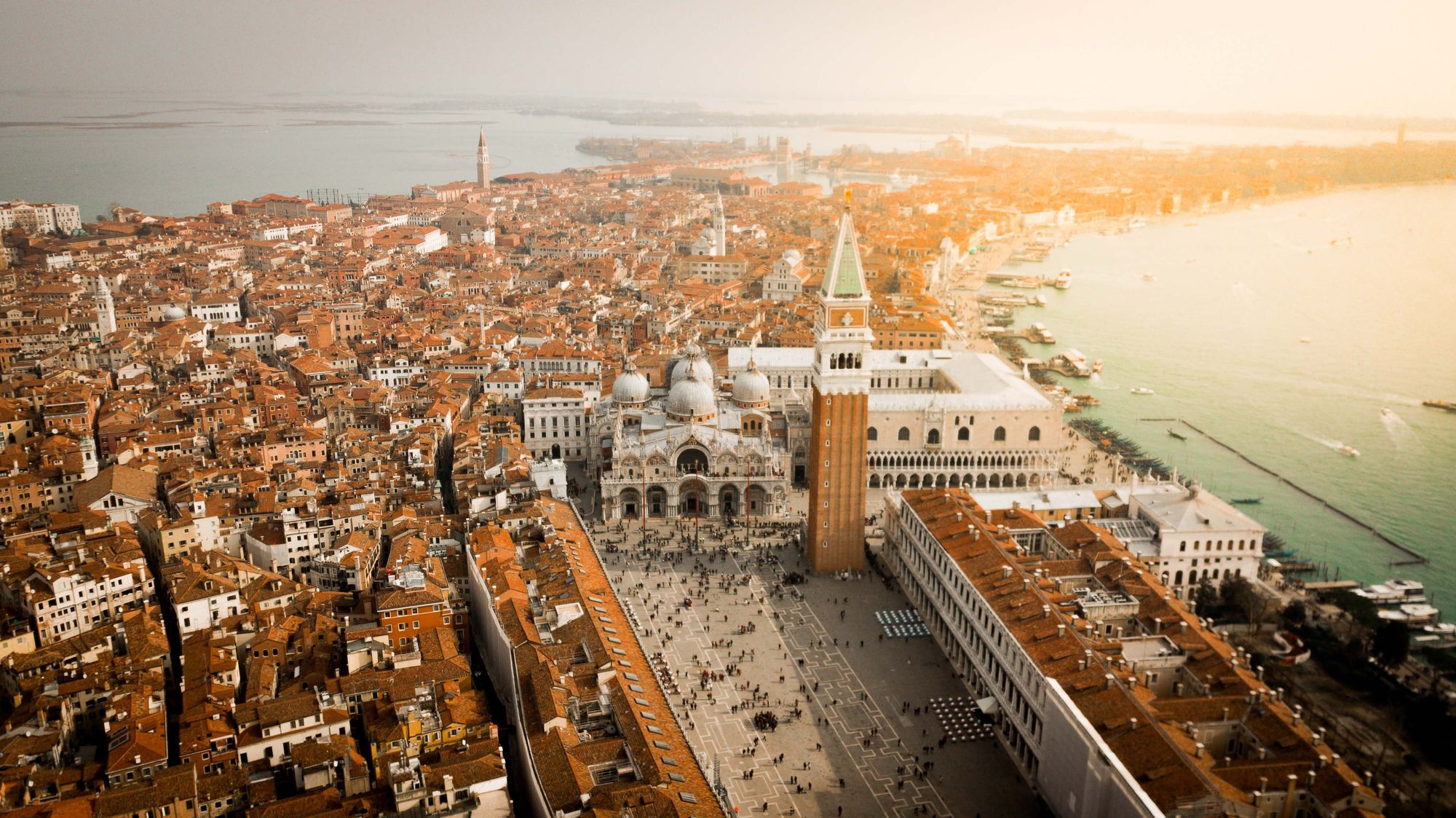 This bustling gorgeous site is filled with religious treasures and fascinating architecture. You're also going to have to go to St Mark's Basilica. Fun fact, this building contains enough mosaic to cover 2 football fields!
Insider tip: Get to Teatro La Fenice, Venice's opera house, for a show. It looks much the same as it did hundreds of years ago and you'll feel the culture come alive.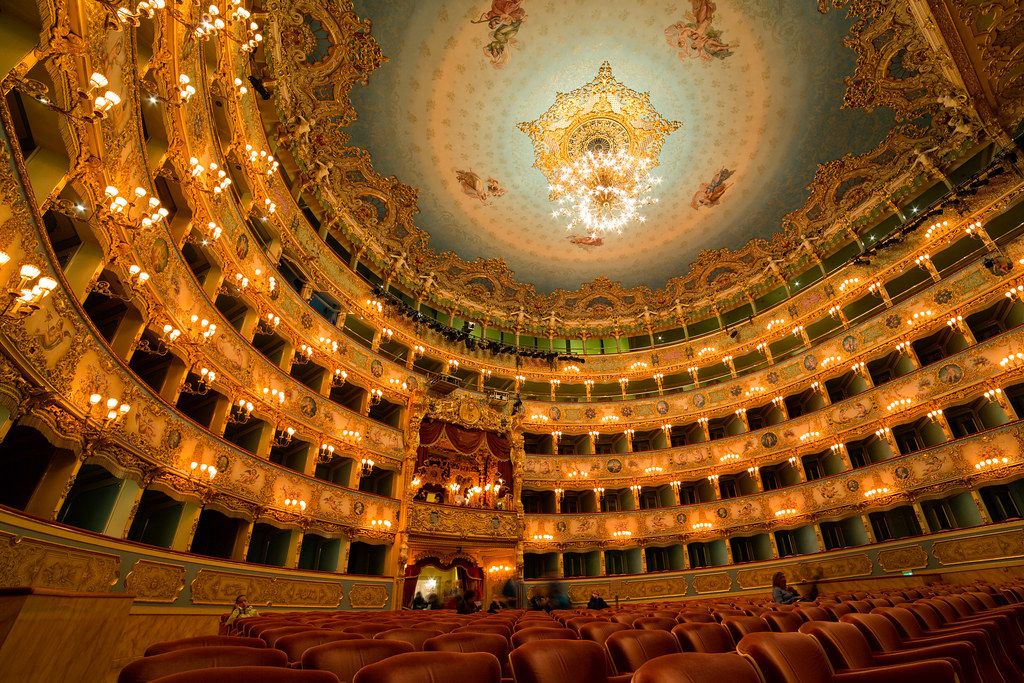 The Amalfi Coast
Stretched over 50km of some of the most dramatic and picturesque the world has to offer, the Amalfi Coast is really something special. So much so that THE ENTIRE REGION has been made a UNESCO World Heritage Site. Spend a little time there and it is easy to see why. Houses dot the sheer cliff faces leading straight to stunning beaches.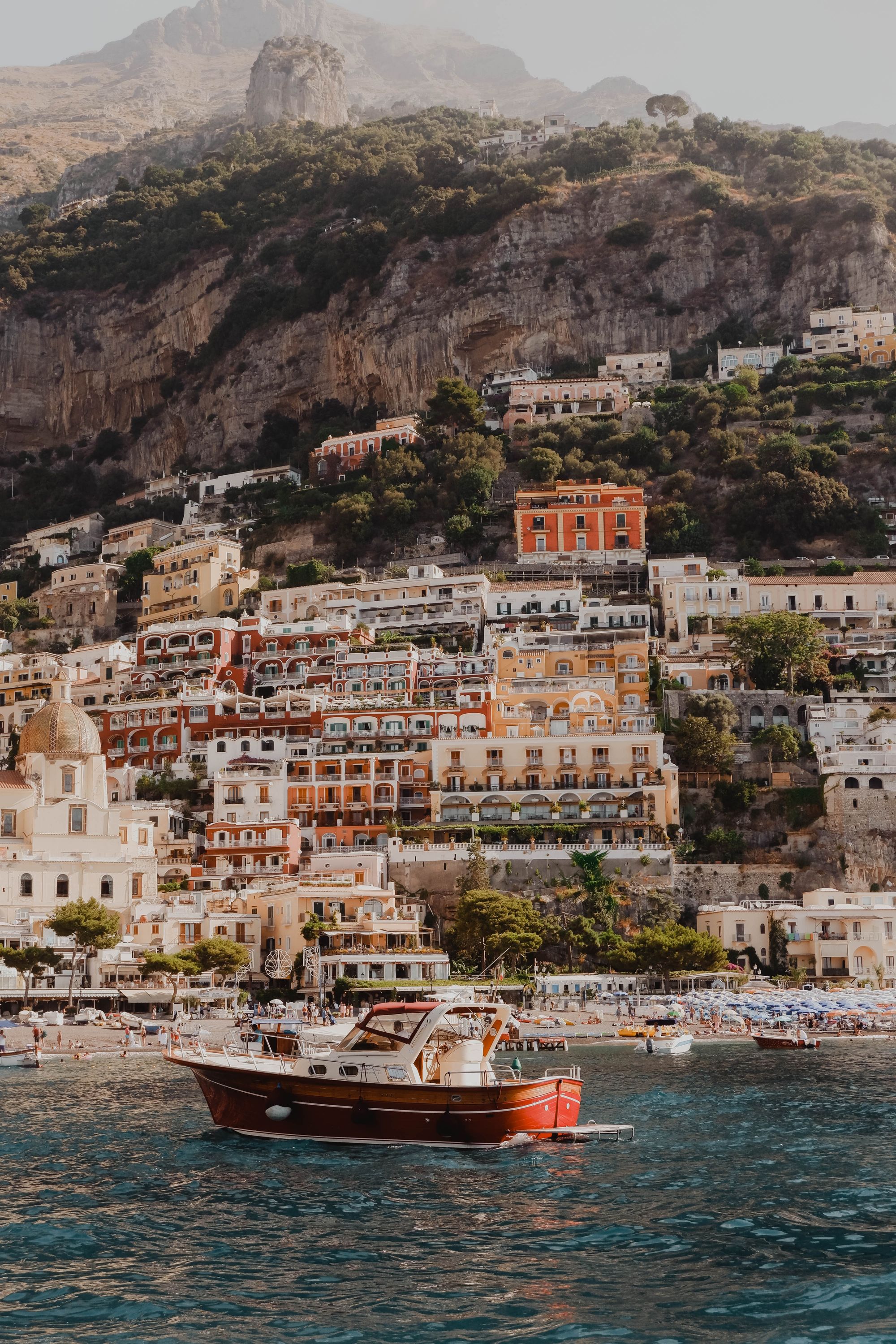 We would recommend hiring a car and driving around the place on your own terms. That way you're not on someone else's schedule and can enjoy it at your pace. That way, you'll be able to visit some of the awesome places just on the other side of the coast.
Like Naples, which boasts being the HOME of pizza 😱.
Pompeii, a fascinating historical place where Mt Vesuvius erupted, covering the city with lava. This preserved some of the people there in stone as well.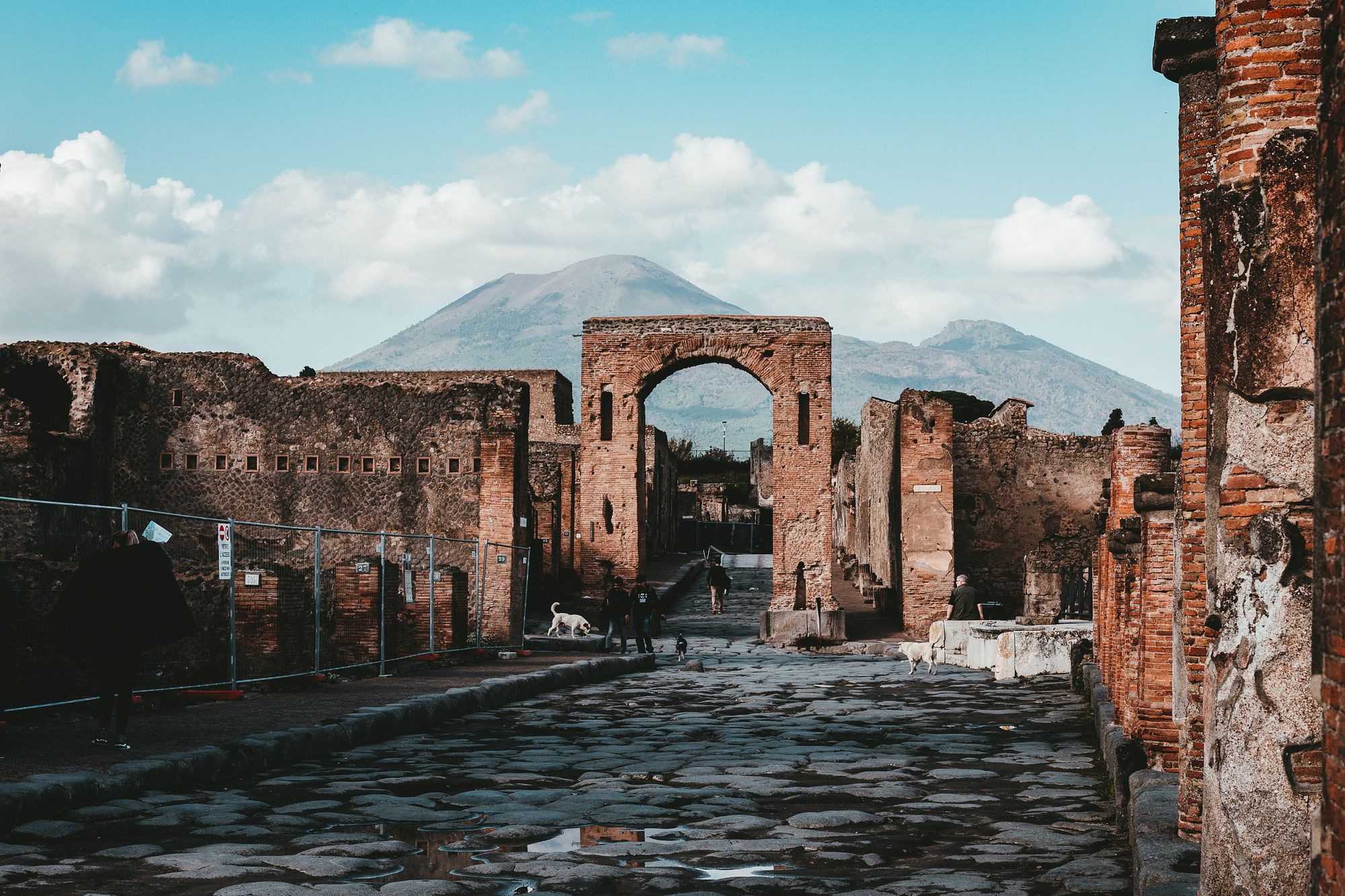 And, the Blue Grotto, which lies just off the coast. This is a cave where the water glows blue! Very much worth a visit and you can get a ferry from Naples.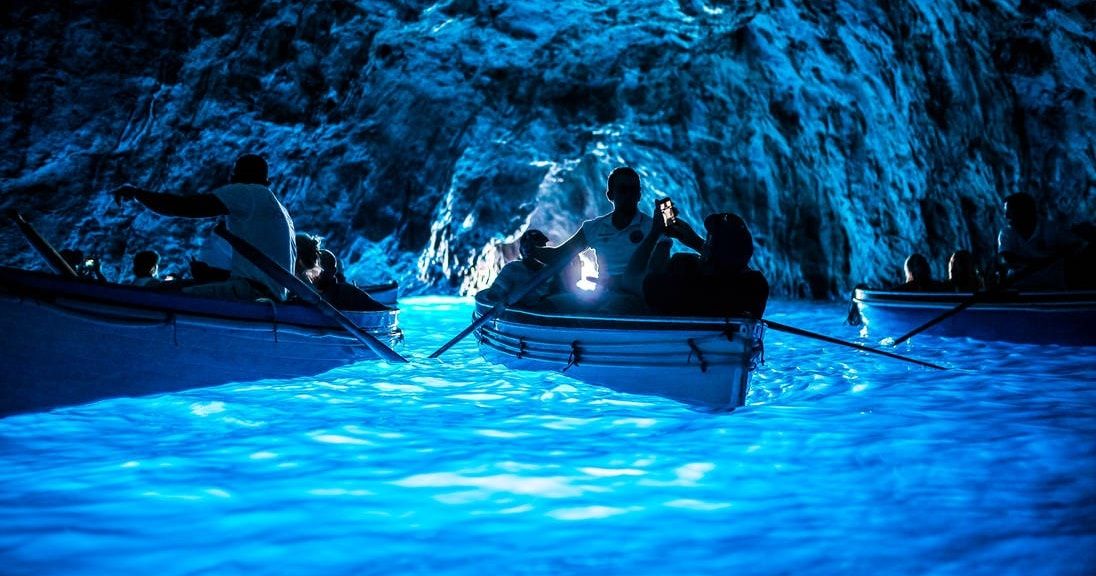 Insider tip: While Positano and Amalfi are the most famous towns, visits to the other towns along the way will allow you to really enjoy the beauty of the place, but without so many crowds.

Cinque Terre
The north's answer to the stunning Amalfi Coast! Both places are quite similar. They're littered with towns build on the cliffs of outrageously gorgeous coastline (and both are UNESCO World Heritage Sites). However, there are a few differences.
Cinque Terre has a much more laid-back vibe than the Amalfi Coast. Where Amalfi has developed into a world-class haven for the rich and famous, Cinque Terre hasn't so much.
So think fishing village more than a luxury resort. This makes it FAR more backpacker-friendly!
Both are very much worth spending a weekend! But if you only have one to spare here's how we'd split it. If you want to do the world-famous road trip, Amalfi. If you want to hike, Cinque Terre.

Milan
Pull out your finest threads, because we're hitting the catwalk! Welcome to the fashion capital of Italy, and maybe the world.
If you want to spend your weekend shopping, hit the Grand Galleria Vittorio Emanuele II. Built in 1877, it's one of the oldest shopping malls in the world and looks more like a pristine opera house rather than shops.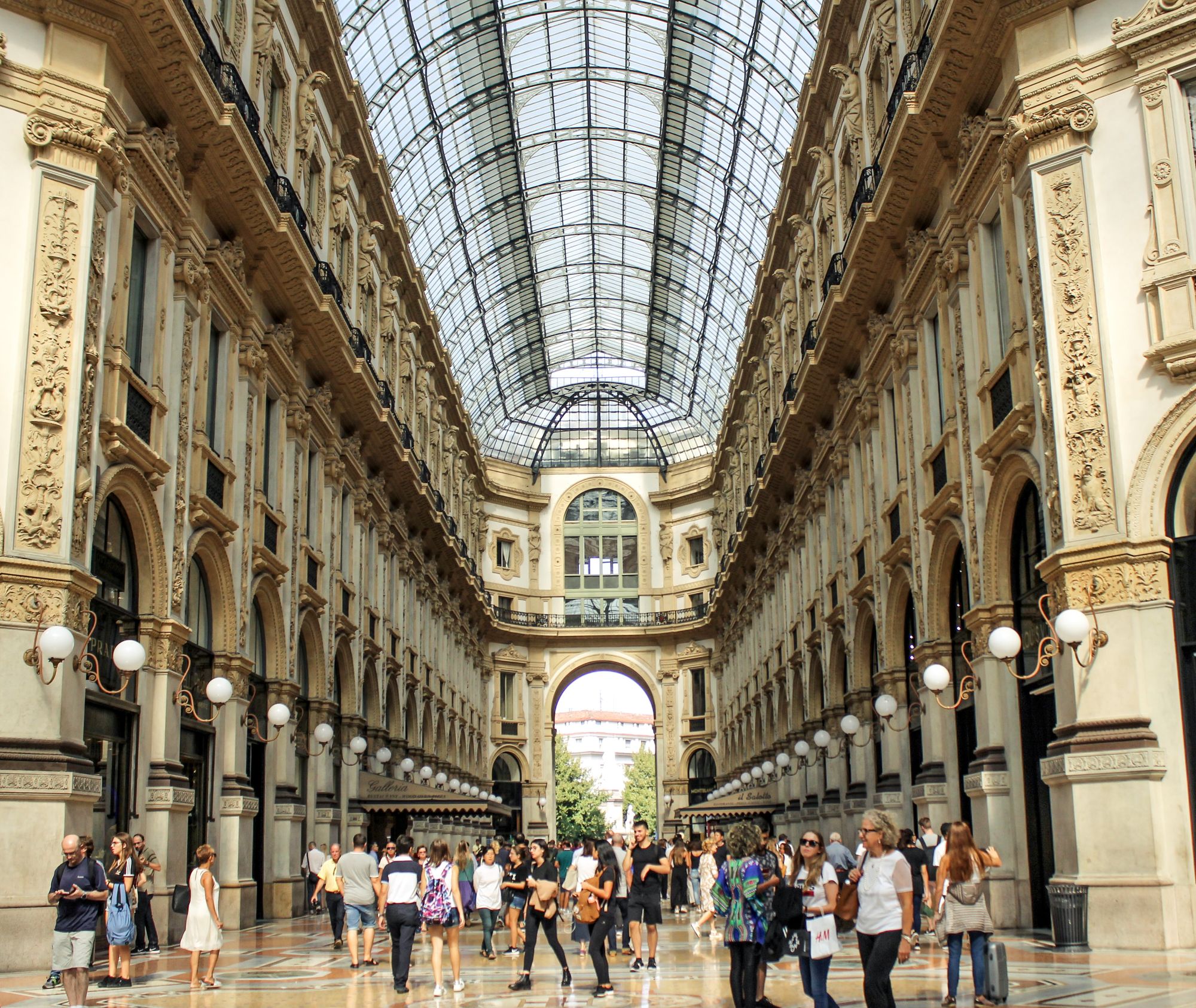 Once you've risen from "shopping until you drop" make sure you check out the rest of Milan's historical spectacular sights too! The standout is the Milan Cathedral or Piazza del Duomo. This cathedral is actually the largest in Italy (even bigger than the Vatican, and the Vatican is its own country!)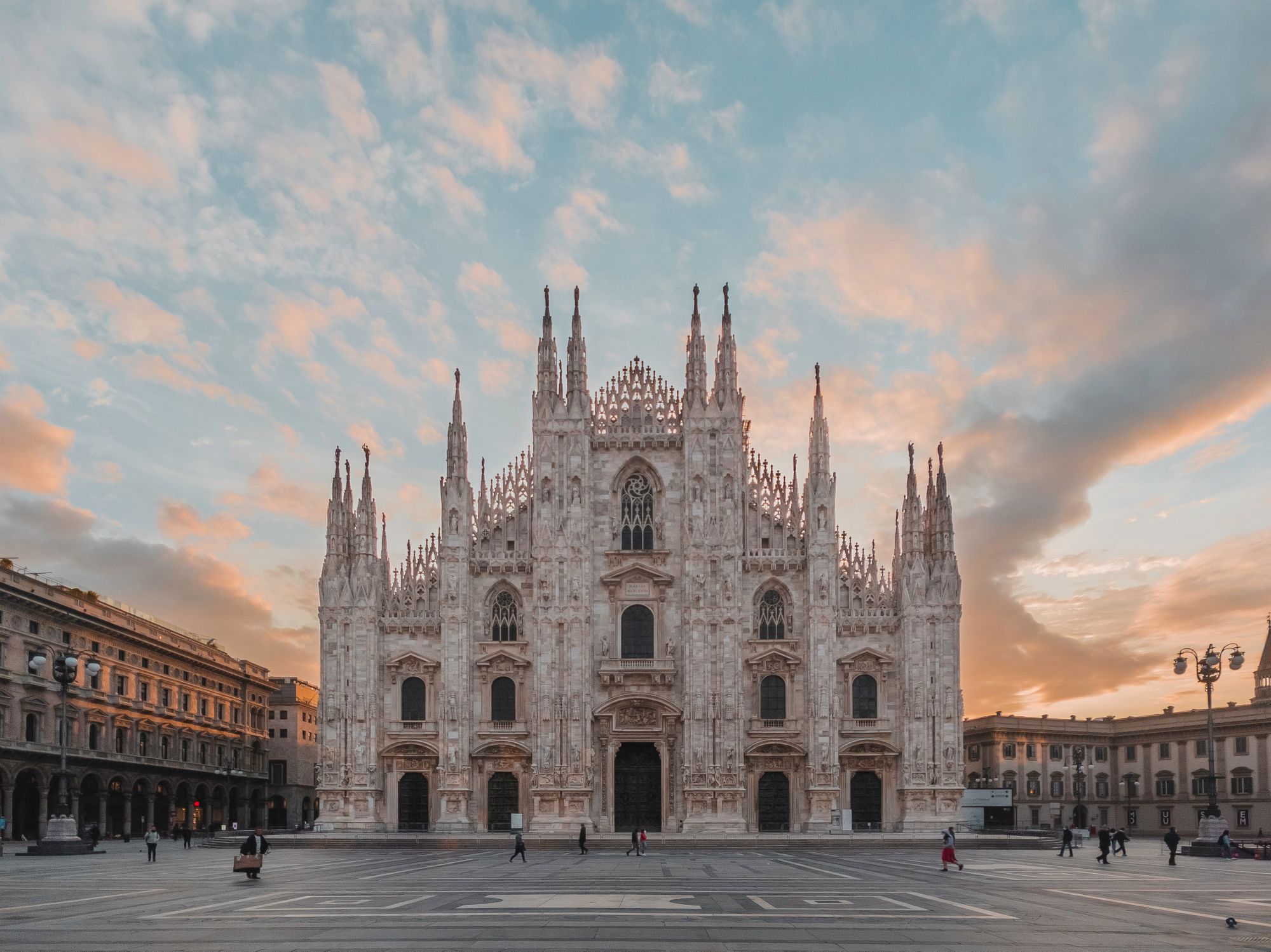 Insider tip: While you're in the area, get out to the Italian Lakes. Lake Como is very nearby and is well worth a visit.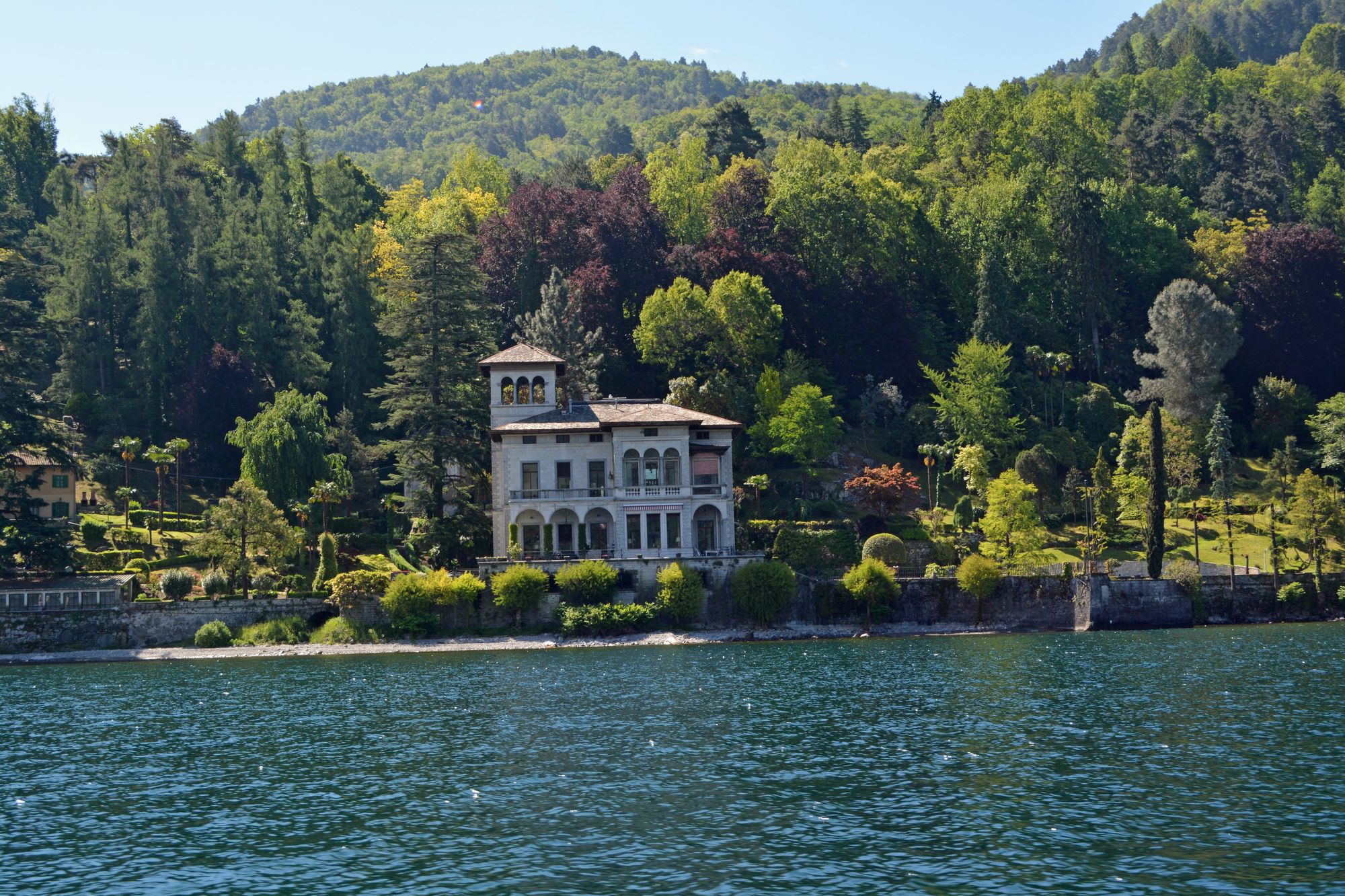 The Dolomites
This is probably the least obvious of our choices in this list, but an incredible place to spend a weekend. On the border of Austria and Italy lies the Dolomites.
This stunning mountain range is worth a visit all year-round. During summer it boasts some of the best hiking, rafting, mountain biking and climbing in Europe. Then during winter, it becomes a premier ski destination!
If Italy were a grey barren wasteland, but still had the pizza, pasta, wine and gelato it's famous for… we'd still go there.
But as you've just read, Italy is in fact NOT a grey barren wasteland. The place is absolutely incredible! PLUS you can enjoy the whole thing while gorging yourself on pizza, pasta, wine and gelato! DOPPIO SPACCO (double whammy)!
If your weekends are getting a bit stale and you want to invigorate them, there's no better place to do that than Italy! With so much to do and see in this spectacular place, you're going to want to stay a while.
Why not base yourself there and make weekend trips? That way you'll experience absolutely everything Italy has to offer.