Weekend Guide to South Africa
All the best things to do in South Africa on your weekends!
If you're going to South Africa with Global Work & Travel, you're going there to do something special!
You could be doing an eco-safari, tracking & monitoring as well as helping with conservation efforts on our Big 5 African Wildlife & Conservation trip. Or you could take that a step further by becoming a qualified Game Ranger. Maybe you want to make a difference to disadvantaged youth in our Cape Town Community trip. Perhaps you're helping in the conservation of the adorable Vervet Monkey or getting out to help more of the Endangered Wildlife of South Africa.
Whatever it is you're doing, that's awesome! You should feel AMAZING about yourself!
...But you're still going to want to have a good time and see the place right?
On most of these trips you'll get the weekends off (and on the ones that don't you get a day off a week, plus the time you'll spend exploring before and after your volunteer placement). You're going to want to take this opportunity to explore and get the absolute most out of the Rainbow Nation. Here's our guide on how to do exactly that!
Cape Town
This place could really make an argument for being the most beautiful place on earth. Stunning Table Mountain lands right on the picturesque beachfront. Cape Town is definitely a place you're going to want to head to, for at LEAST a weekend, if not a fair bit more.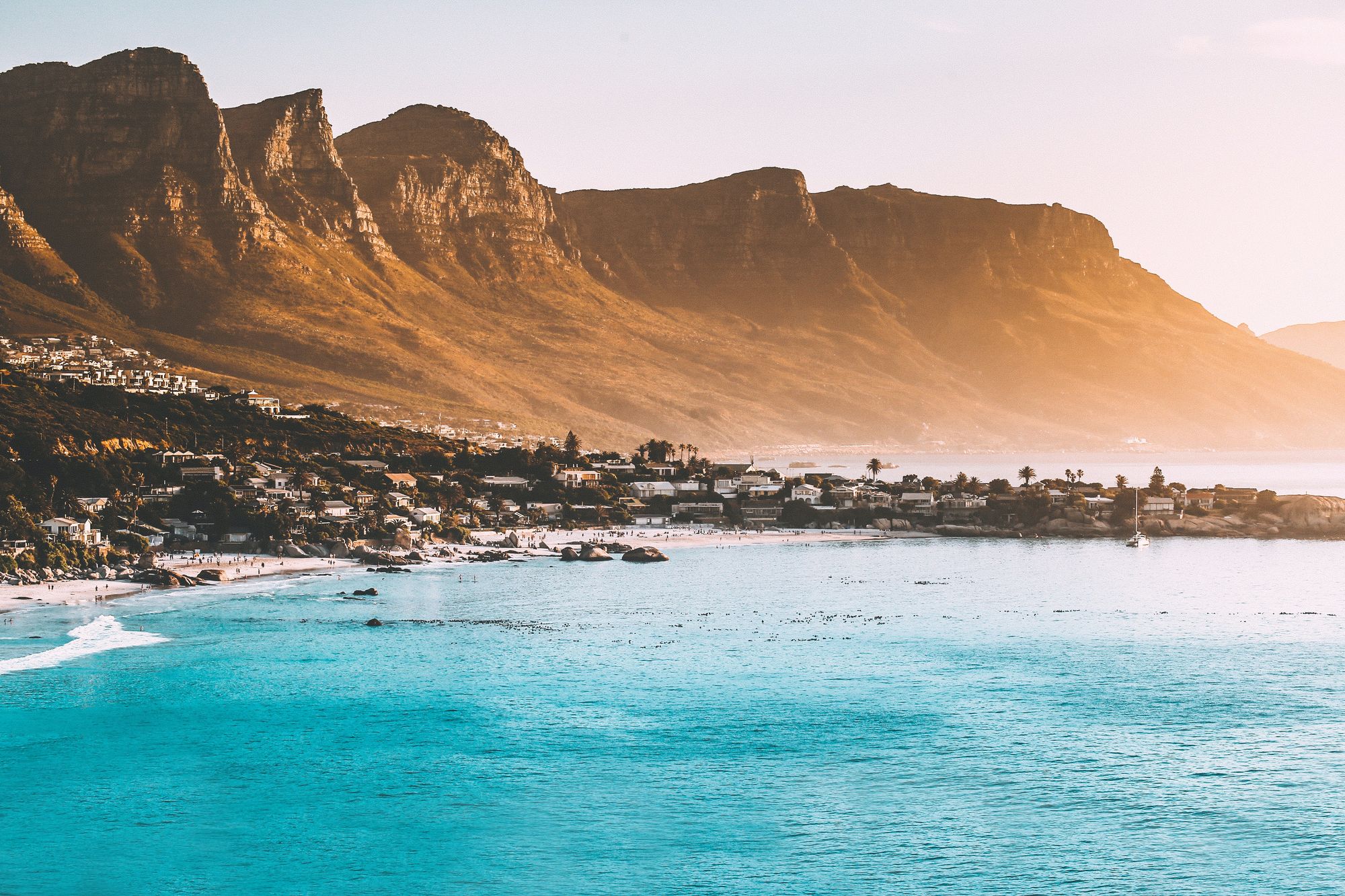 Wine time!
South Africa is one of the premier wine regions on the planet, and Cape Town is the epicentre of that! While you're there you're going to want to take the Wine Tram in Franschhoek, a hop on hop off tram taking you to vineyards in this iconic wine region 😱
This allows you to explore the region at your own pace and tailor-make it around your tastes too! Plus, you don't have to worry about that designated driver. (We've heard that the tram gets a little rowdy towards the end of the day too 🍷😂)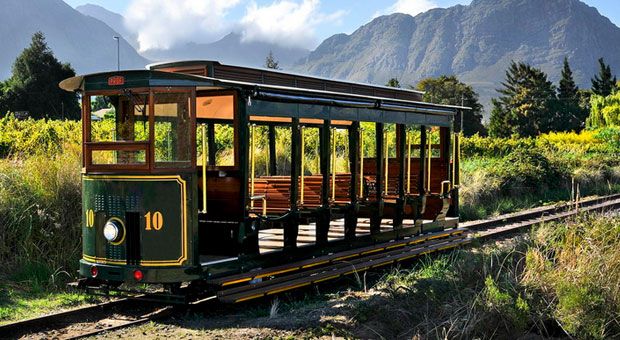 Franschhoek is just behind the Stellanbosch. You could describe Stellanbosch as Franschhoek's big brother. Where Franschhoek is a village, Stellanbosch is a full town, but a STUNNING one! Both regions are well worth visiting, and if you have the entire weekend you Franschhoek (the tram gave it the win by a nose).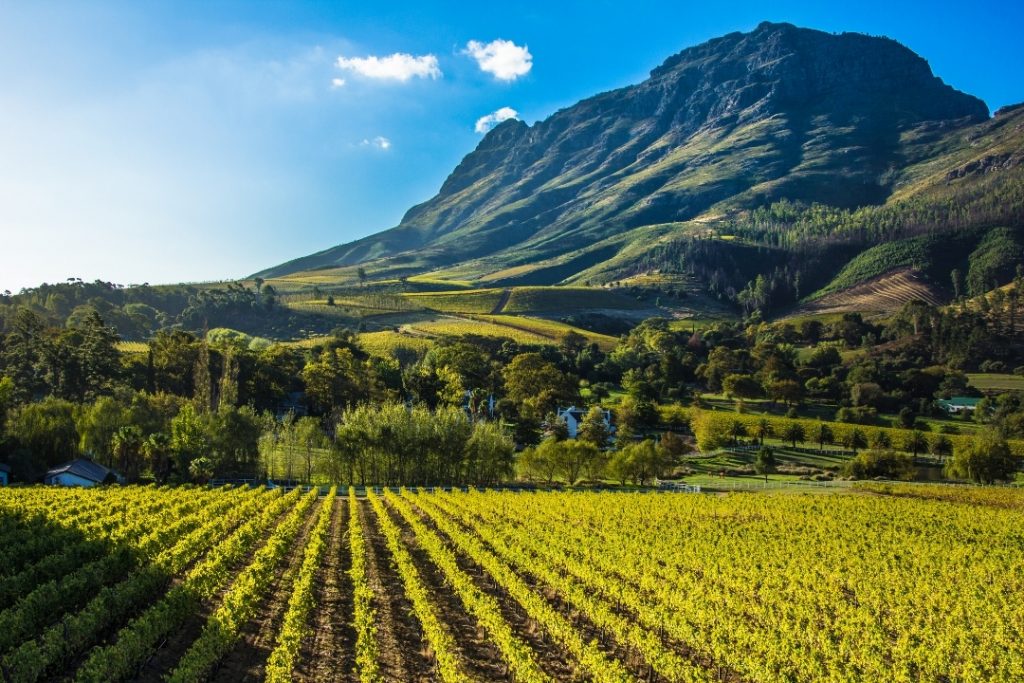 Bo Kaap
Once your hangover has subsided, you're going to want to check out Bo-Kaap, a lively neighbourhood with a vibrant burst of colour. Historically this region was home to houses leased to slaves. During that time there was a rule that any house that was being leased HAD to be painted white. When that rule was changed and slaves were allowed to buy their houses they painted them bright colours as a joyous expression of their freedom ❤️
Here you'll find museums (download the audio tour https://voicemap.me/tour/cape-town/bo-kaap-walking-tour), craft markets and restaurants serving delicious Cape Malay food (a mixture of middle eastern and dutch cooking spanning back generations)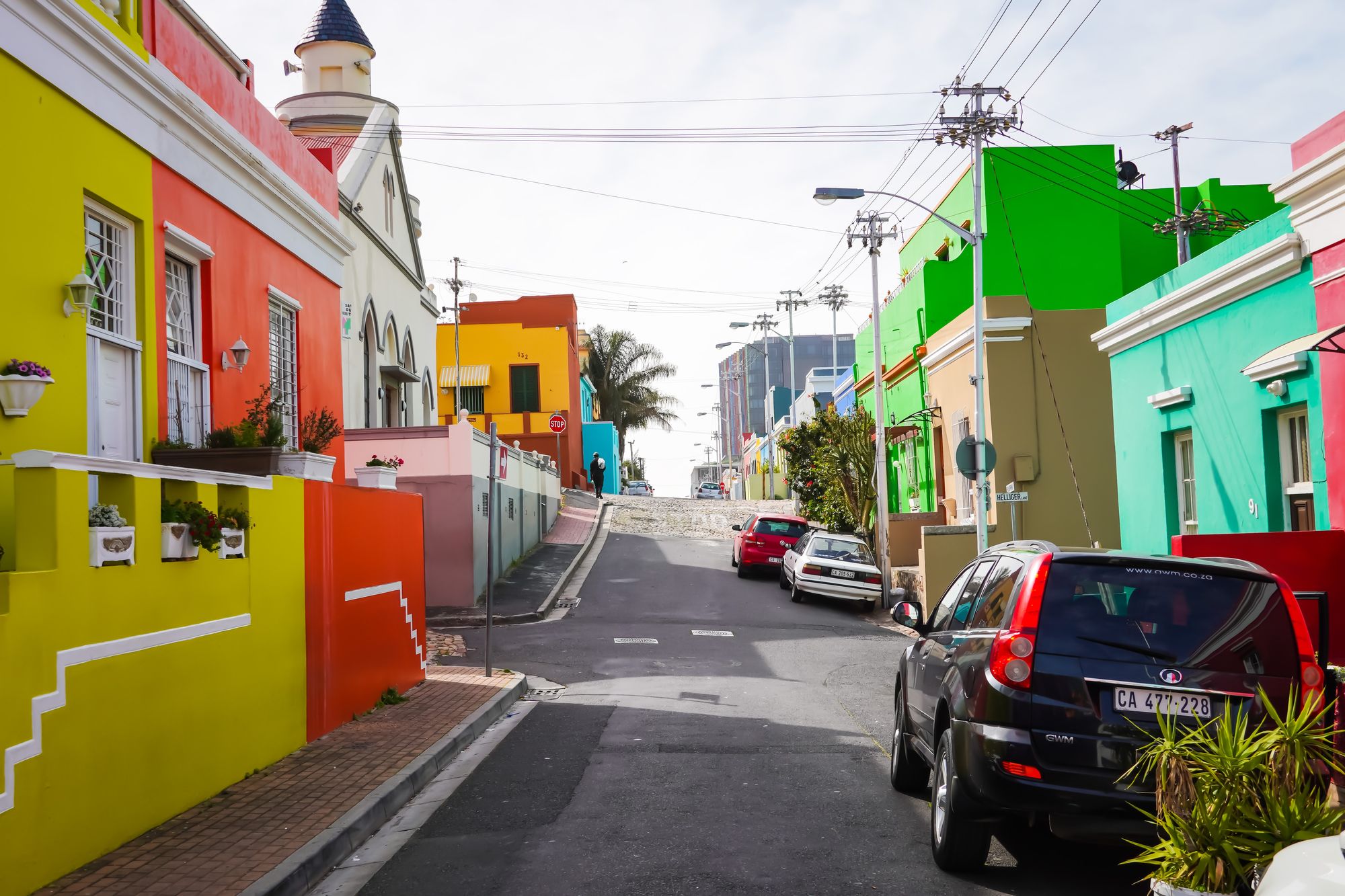 Bo-Kaap is a 20-minute walk away from the V&A waterfront, which just happens to be our next stop.
The V&A Waterfront
This is the chic, trendy heart of Cape Town and is absolutely stunning. You'll find yourself in an artistic, foodie paradise. Strolling by the water at the Southern Hemisphere's oldest working docks. With markets, bars and restaurants and a plethora of shopping options, it's an epic place to spend an afternoon (plus you can watch the sunset over Table Mountain by the water 😍)
"We celebrate heritage & diversity, champion art & design, support entrepreneurship & innovation & drive positive social, economic & environmental change."
Boulders Beach
If you are prepared to absolutely melt from cuteness (we're not kidding, upwards of 30 people straight up melt every year, it's a serious problem) then a visit to Boulders Beach is a must! That is for a very tiny reason, AFRICAN PENGUINS! These little guys are next level adorable and will frolic around the beach during the day.
But that's not the only pull to Boulders. The place itself is a world-class beach and the boulders for which it's named make a great spot for a picnic.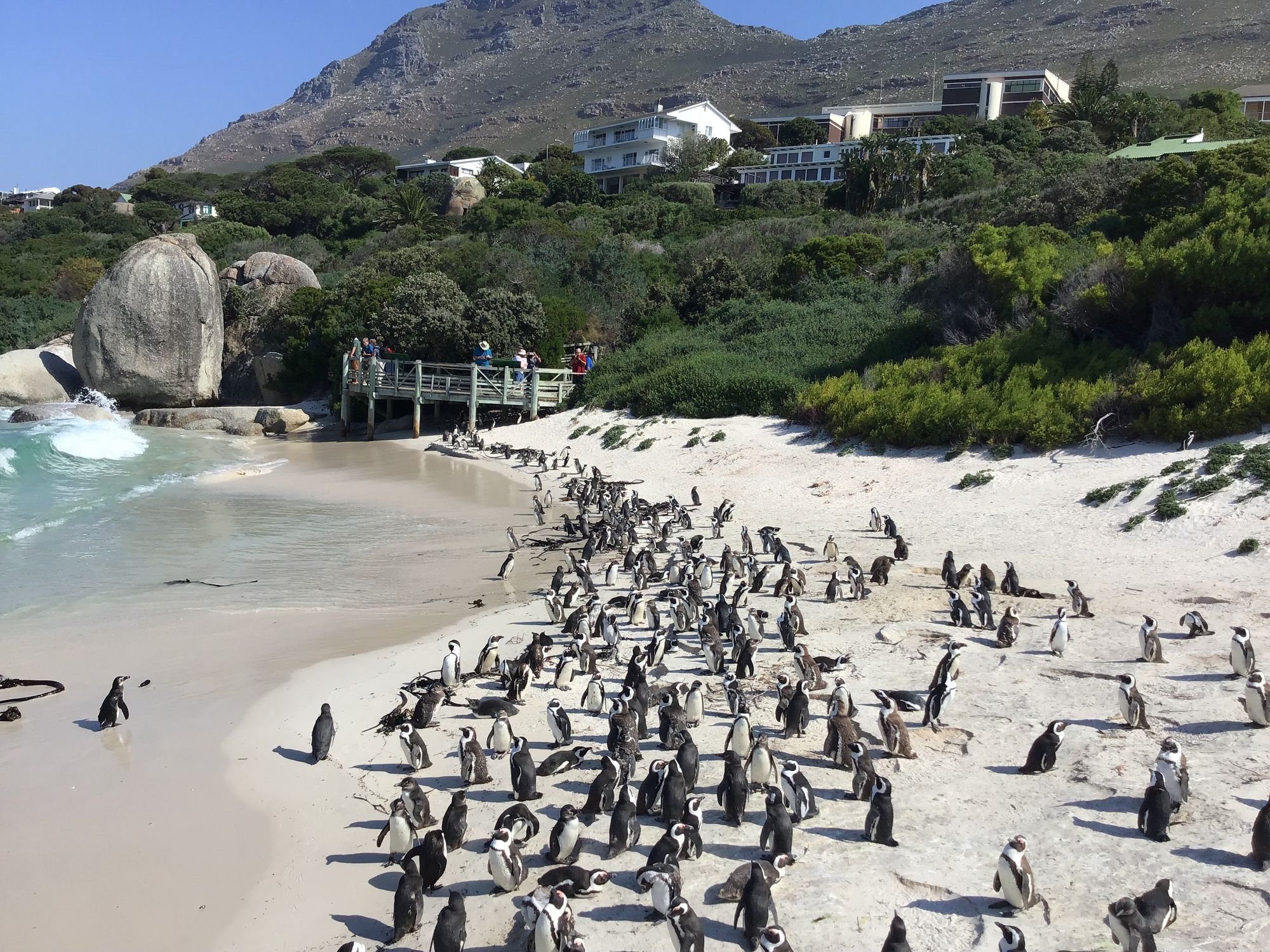 Animals animals animals
While Africa is obviously famous for its iconic land animals, Cape Town is a place you can get a feel for the animals that venture off the coast.
We've already brought up Boulders Beach for penguins, but it is also a hub for whale watching, and the best spot to do that is in Hermanus. If Sea Labradors (Seals) are more your vibe you can head to Hout Bay. This place has a very fishing village vibe, but right on the jetty, there is a guy that feeds fish to the seals. So they'll just come up and play with you!
The Garden Route
Depending on who you ask, this is the BEST road trip in the world! There's a reason those particular people say that. You're going to be roaring down a stretch of 200km of picturesque African coastline, with some amazing stuff to see along the way.
Mossel Bay
This cute little beach town is the typical first stop out of Cape Town. The place offers a lot. From a simple stretch of the legs and dip at the beach to a full action-packed day out.
The seafood at Mossel Bay (as the name would suggest) is something to write home about. The mussels and oysters will straight up knock your socks off.
As far as things to do, this is a great place to go shark-cage diving to avoid the crowds of Cape Town. You can also scuba dive, abseil, zipline or just check out the town.
Wilderness
That's not a typo, this stop on the trip is legitimately called Wilderness. It's very much a Wilderness by name Wilderness by nature situation so as far as "things to do" there's not a whole lot. But that can be the best! While you're there, go explore the old-growth forests and head to Dolphin Point before checking out Wilderness Beach.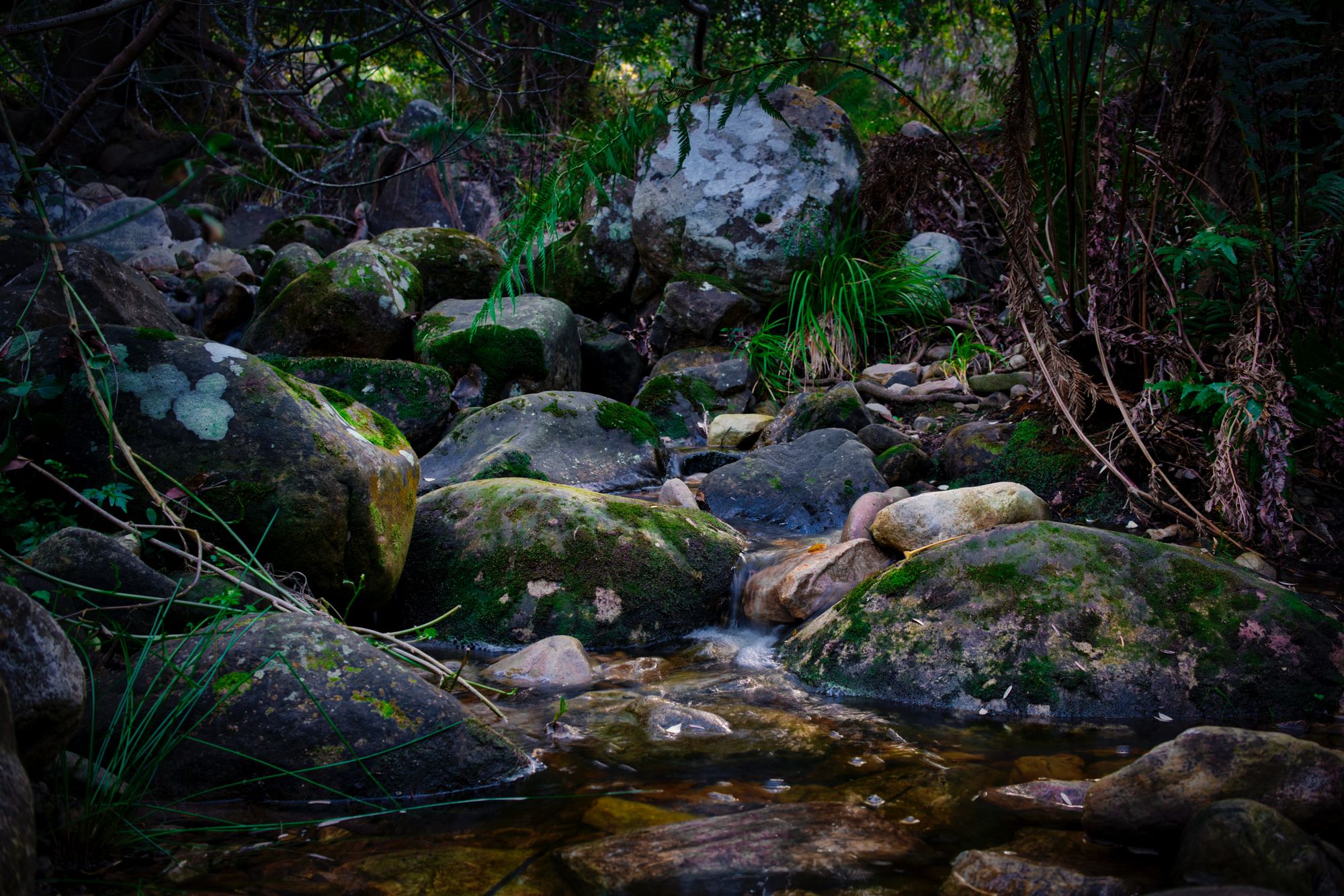 Knysna (pronounced ny-znah)

If you're only going to stop once on The Garden Route, stop here! As the centre of the Garden Route National Parks Lakes Section, expect a whole bunch of fun in the sun.
On top of that, the Knysna Forest is a stunning old-growth forest that will take your breath away. The Knysna Lagoon is a big stand out, get out on the boats, go for a stand-up paddleboard and enjoy the scenery. There's also a great culinary scene and OODLES of history here… but we'll let you discover that side for yourself.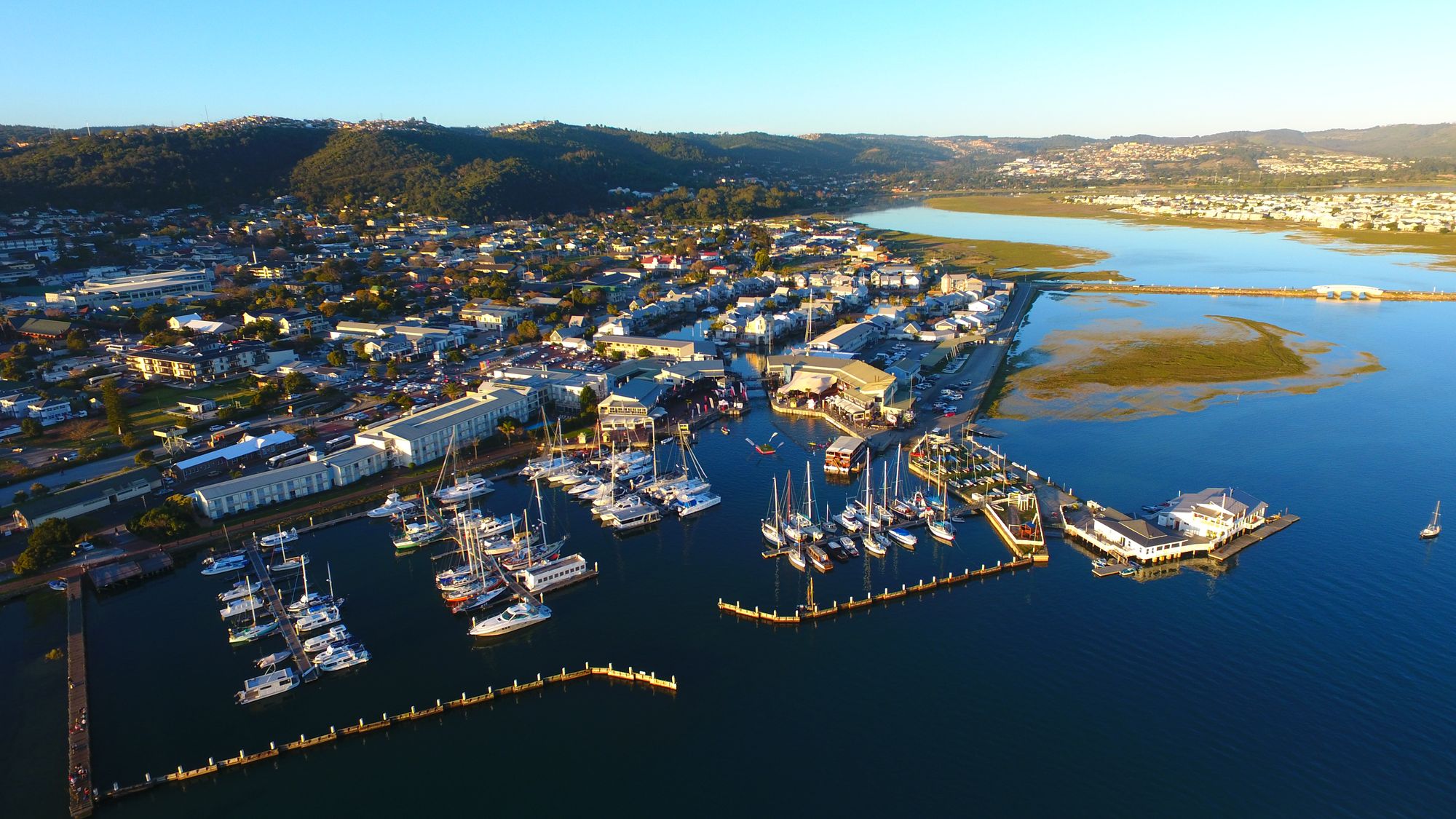 Port Elizabeth
If you thought Surfers Paradise was in Australia, you would be right, it's on the Gold Coast…  BUT only by name. Port Elizabeth may well have an argument to be the REAL Surfers Paradise. This sleepy little beach town is just down the road from world-famous JBay. If you have been known to ride a wave, this place is a must!
Durban
Further up the Eastern Cape lies Durban, "The LA of South Africa". This metropolitan beach community has been moving from stride to stride and is now one of the must-visit parts of the Rainbow Nation. Think surfing, markets, festivals, aquariums! A real coastal beach vibe.
The Golden Mile
We'll just break it to you, The Golden Mile is actually 3.7 miles long… Don't let this deception throw you though. Those 3.7 miles stretch along stunning golden sandy beaches. Vendors along the way may tempt you with ice creams and quirky crafts, but it'll be worth it. It's littered with bars, restaurants and nightclubs so you're bound to find something fun to do.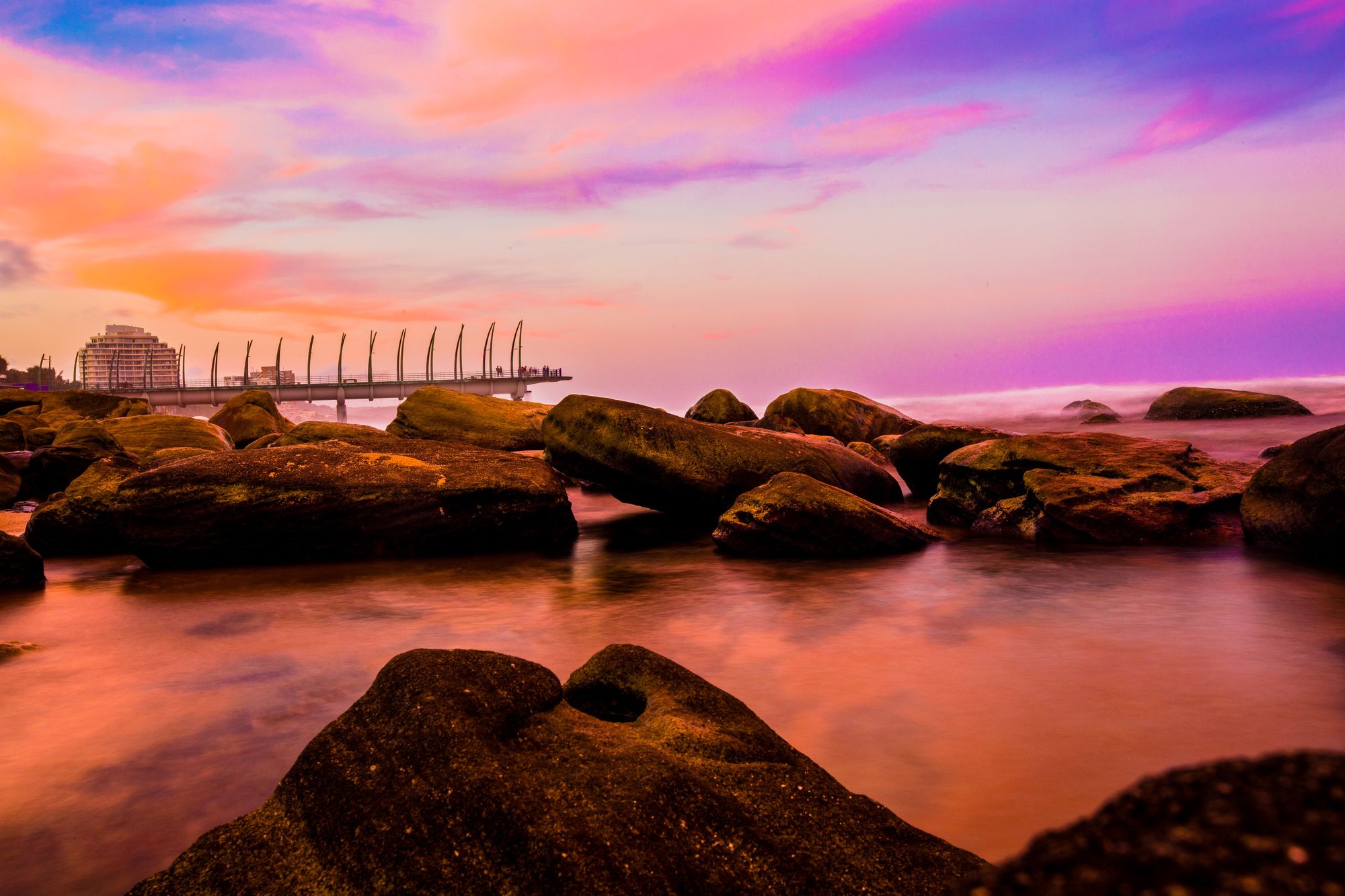 Florida Road
This is the hotspot for nightlife in Durban, chuck on your dancing shoes and let's have a boogie!  But that's not all. Epic cafes are open in the mornings and there are many galleries, shops, and restaurants to check out too!
Johannesburg
Your gateway to safari! On the doorstep of the world-famous Kruger National Park, Johannesburg is a must-see in South Africa. But it's far more than a gateway to adventure, the city itself has a lot to offer!
In years past Jo'burg has developed a bit of a bad reputation, and for good reason. The place was incredibly dangerous. So much so that people were warned to not drive anywhere with doors unlocked as you WILL get carjacked.
But things have changed! New urban renewal projects and developments have turned this once terrifying city into the beating heart of South Africa and the history remains!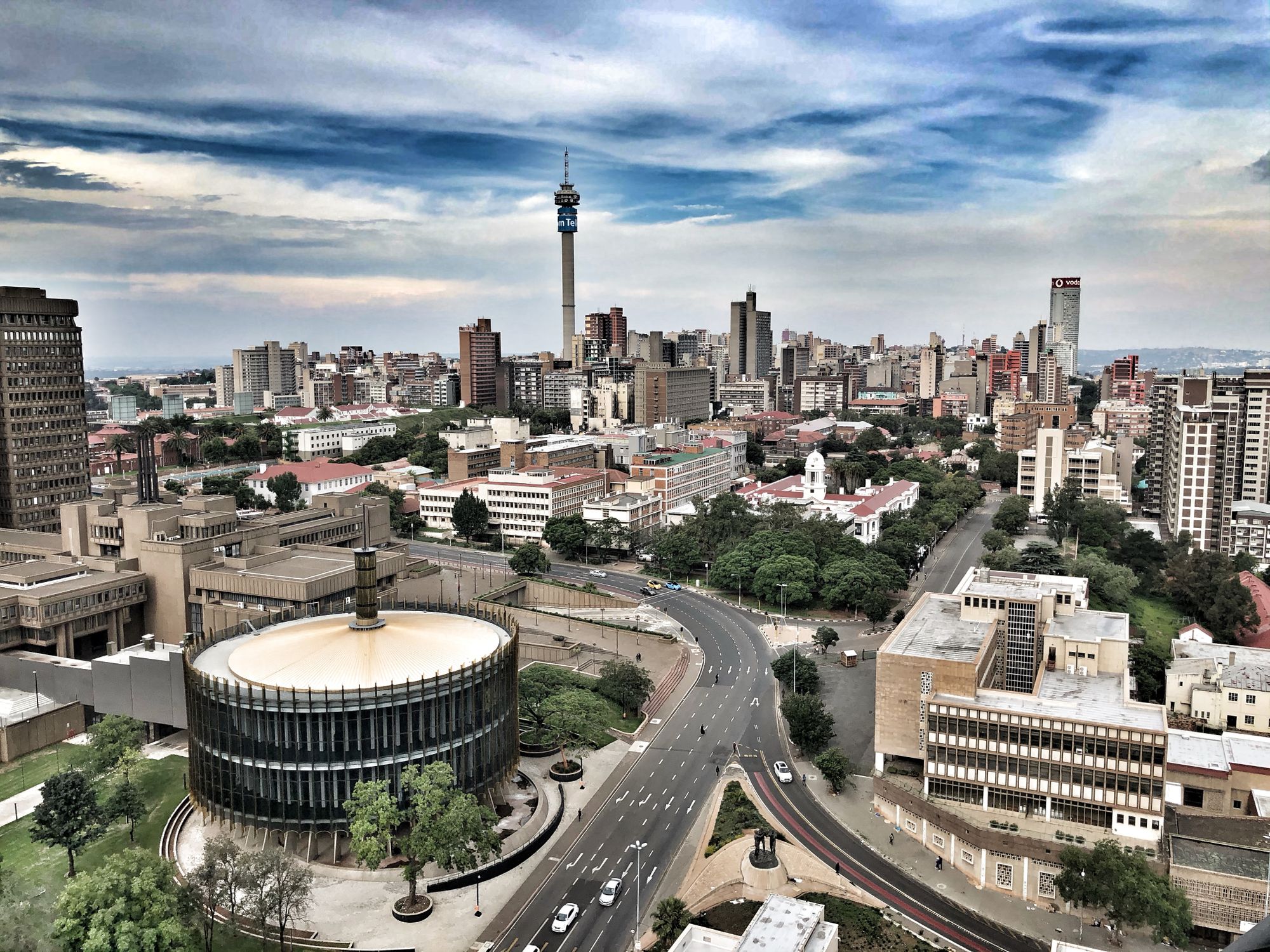 The Apartheid Museum
Segregation and oppression ran rampant in South Africa during the time of Apartheid (Afrikaans for Apartness). For over 50 years black South Africans suffered under horrendous laws including the Population Registration Act which classified all South Africans by race, allowing different privileges for each (where you can and can't go, what you can and can't do etc.)
The Apartheid Museum is a stark and chilling retelling of arguably the darkest time in South Africa's history. They use a wide array of media to really make the story come to life.
We're not saying that this stop will be the most fun thing you'll do on your weekend, but it is important.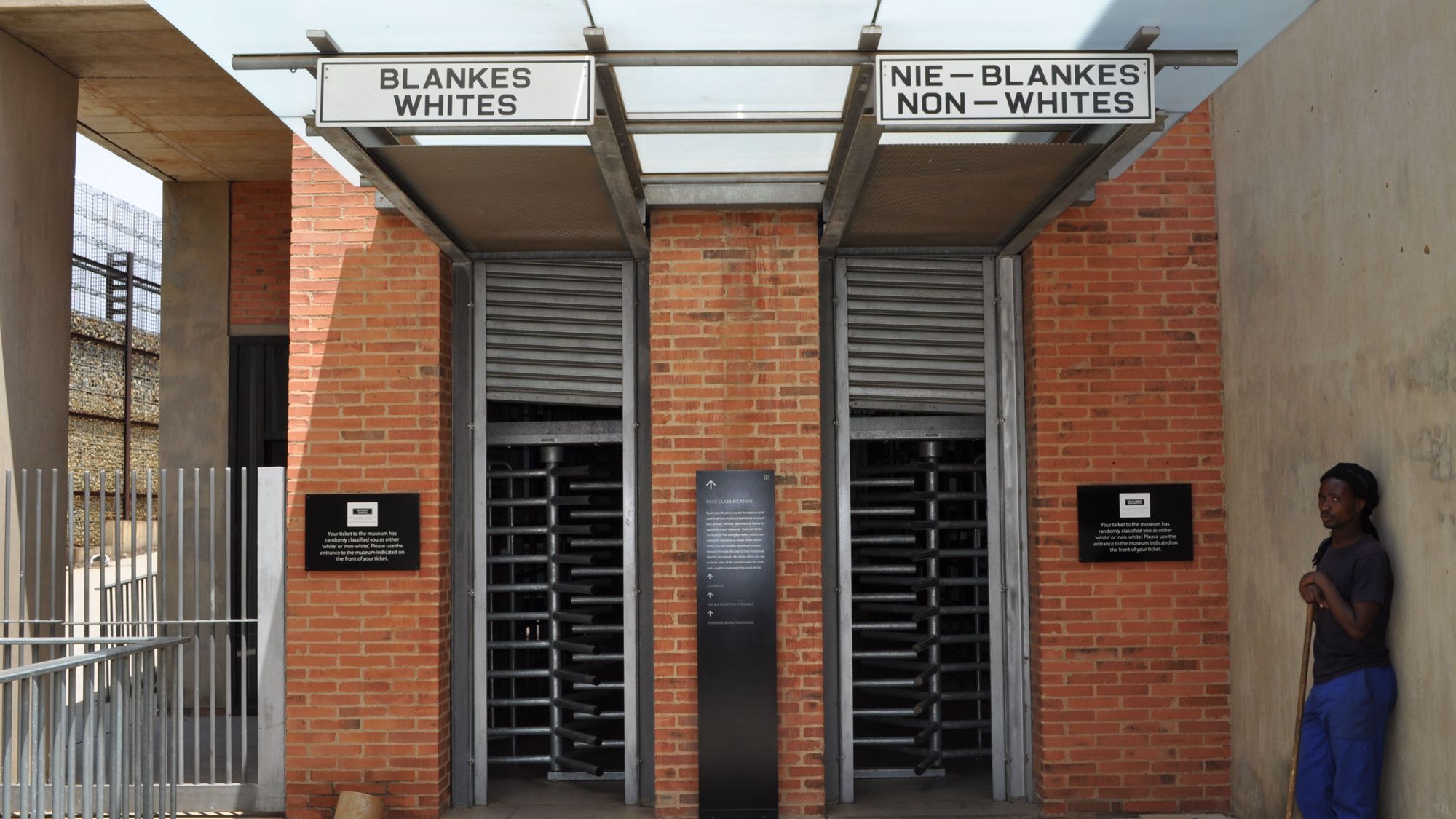 Liliesleaf Farm
If you want to deep dive further into the history of Apartheid then a visit to Lilisleaf Farm is a must. This place was the secret headquarters of the ANC (African National Congress). In 1963 the farm was raided and many of their leaders (including Nelson Mandela) were arrested. The Farm has been converted into an interactive museum, further telling a story of South African liberation and freedom.
Maboneng
What was once a place you'd only visit with a death-wish is now an up and coming vibrant part of the city. A real vision of a bright future for the city and country surrounding. Expect art galleries, studios, culture, bars, shops, restaurants, startups. It's just a really cool place to spend the day.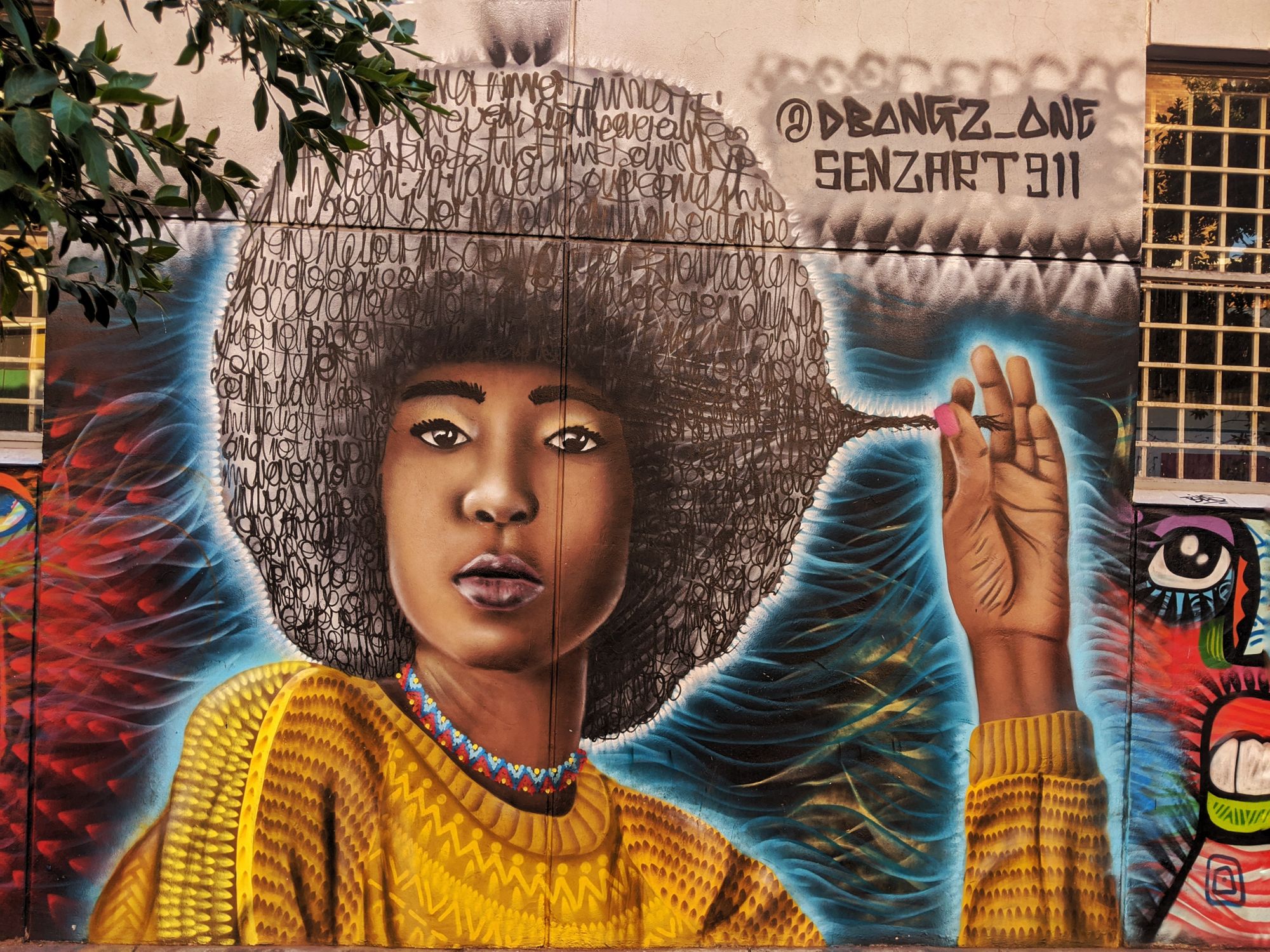 Kruger
While there are many nature reserves and safaris dotted throughout South Africa, Kruger is the mack daddy. A safari here will absolutely be one to remember. There are many operators that run safaris straight out of Jo'burg. Make sure you do your research when booking because prices and quality of tours can vary greatly.
Years ago this video filmed at Kruger went viral. This little buffalo calf had a bad day. It's a bit long, but well worth the watch, absolute SCENES!

Your trip to South Africa with Global Work & Travel will be one of the most rewarding things you'll ever do. While the country has come a long way, there are still communities and animals that really need YOUR help!
The country undoubtedly has a very bright future, and by jumping on one of these trips, you can say that you helped contribute to that future!

But at the same time, you're going to want to have an incredible time exploring the place while you're there too! While you're visiting South Africa your weekends are going to be absolutely jam-packed with adventure! Book your trip today, and experience it for yourself!