Weekend Guide to Thailand
All the best things to do in Thailand on your weekends!
Thailand is a slice of Paradise, there are no two ways about it. The beaches, the jungles, the mountains, the culture, the food! This is a country that you'll never want to leave. So it's no wonder that so many people decide to stay for a while.
What makes Thailand so great is how diverse it is as well. There's so much to explore! Which makes weekend trips away from the place you're based an absolute necessity.
But where should you go? While there is absolutely no shortage of incredible options of things to get up to for a weekend in Thailand, here are a few of our favourites.
Full Moon Party!

The Koh Phangan Full Moon Party is the stuff of legend! We can almost guarantee you that you've got at least one friend that has had a night to remember at this party.
We can also guarantee that you've got another friend that has had a night that they have since forgot at this party 😂
COVID has of course hit this party very hard. You can't exactly gather 50,000 people on a beach to dance until the sun comes up anymore. But much like the full moon itself, you can't keep it away forever. This party WILL be back!
...Can you imagine what it will be like at the first one?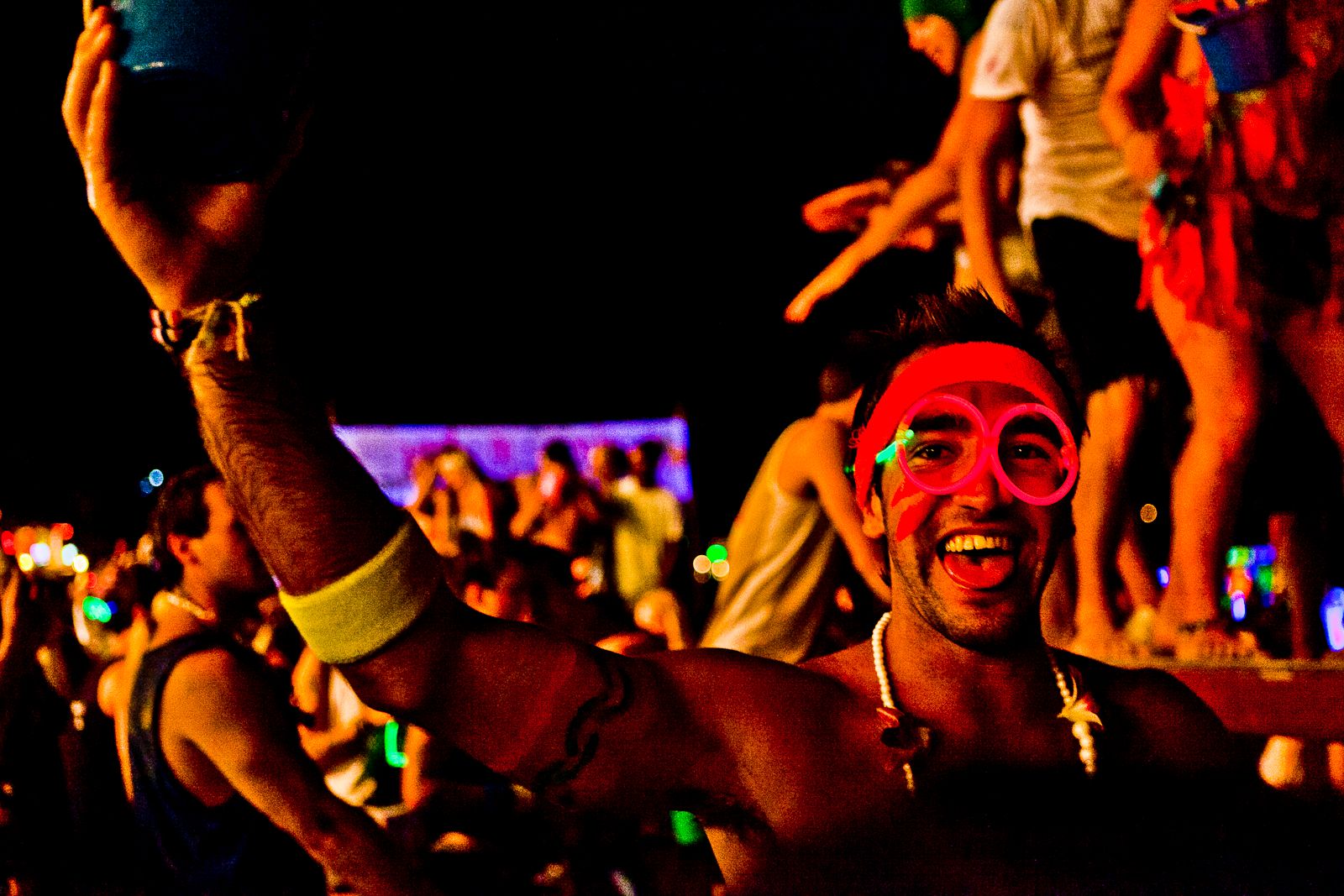 Party towns
Bangkok
"Holla, city of squalor" - Mr Chow, The Hangover Part 2.
Bangkok is a wild place! There is just SO MUCH HAPPENING! The entire city is a sheer assault on your senses and is an unbelievable place to party. If you're a little more upmarket, head over to the Sukhumvit region. This place is stacked with stunning rooftop bars where you can enjoy a cocktail and take in the lights and sounds of the city.
Of course, no party trip to Bangkok would be complete without a visit to Khao San Road. Now, when we said that the whole city of Bangkok was an assault on the senses, Khao San Road is the epicentre! This backpacker paradise is laden with neon lights, epic bars that spill out onto the street and some of the best street food you'll ever have the pleasure of eating (and it tastes even better at 3am).
Phuket
Bangkok on the beach!
Phuket is the stunning home to the Phi Phi Islands (an absolute must-do) but the nightlife there rivals anywhere in the country (maybe the world). If you're there for a weekend, we recommend heading out on one of the boats to take you out to Phi Phi. You'll make some friends and soak up the sun in some absolutely SPECTACULAR scenery. Then head over to Monkey Beach where you'll make some more friends, before heading back to enjoy the night ahead.
The next day, recovery mode. Head to the beach, grab a delicious smoothie and a pad thai… you'll be okay.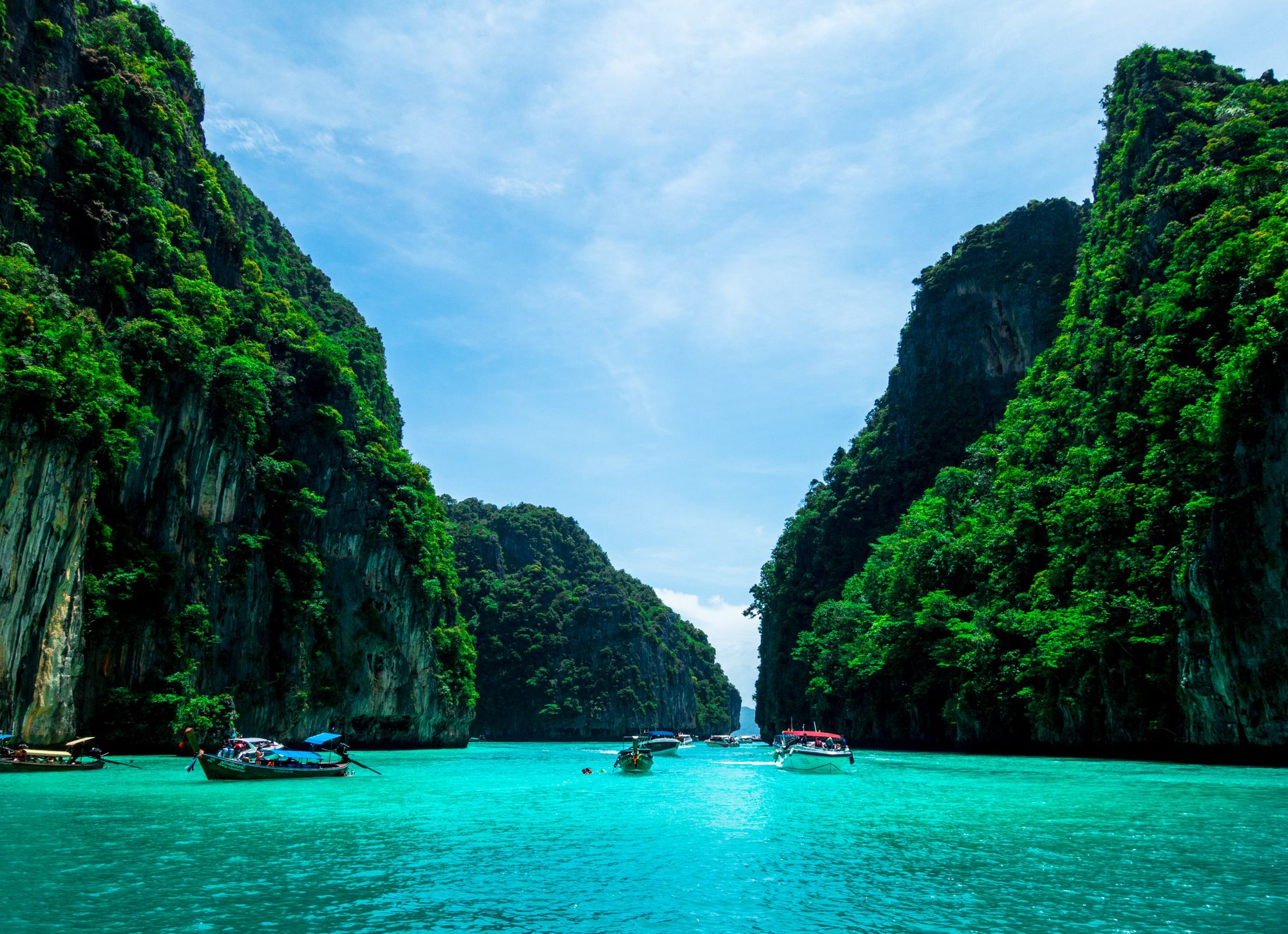 Krabi
If you read about Bangkok and Phuket and thought, "Wow, Thailand may be a bit much for me!" Don't worry! Krabi has you covered. Krabi is adjacent to Phuket but is much more laid back.
Think jungles, beaches, island hopping, snorkeling, all that fun outdoorsy relaxing stuff. You're bound to find some amazing ways to spend your days.
While Krabi is a lot more laid back than what we've mentioned, that doesn't mean you won't be able to find a good party. The nightlife scene here (while not as full throttle and pedal to the metal as the places we've mentioned) still goes OFF.
You can have a relaxing drink and a dance with your new friends, before spilling out onto the beach and watching the sunrise.
Sounds lush doesn't it?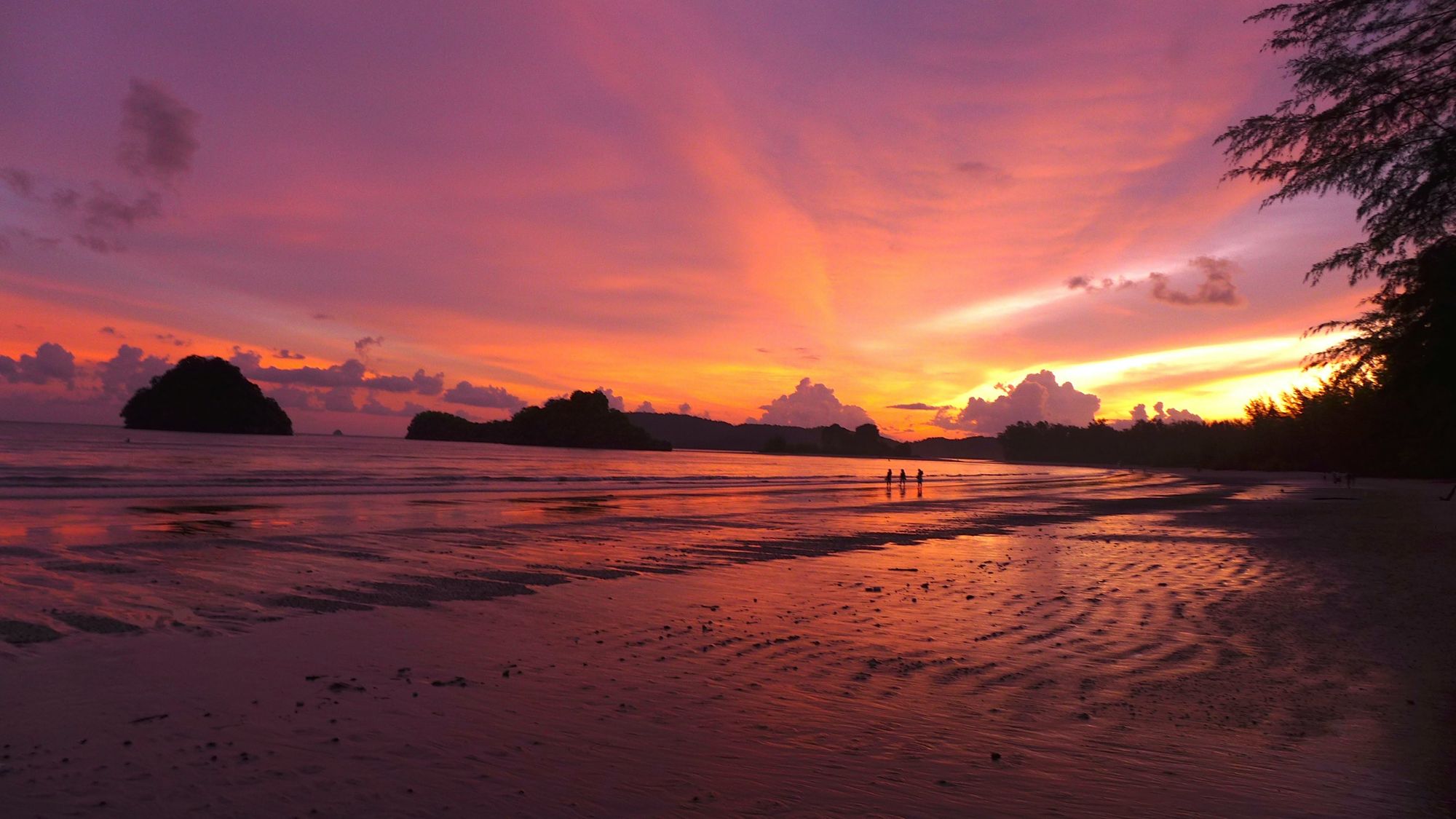 Volunteering
After a few too many wild weekends in Thailand, you may feel like the place has stolen your soul and you need to prove to yourself that you're a good person again.
Once again, Thailand has you covered! Across the country there are heaps of terrific organisations where you can volunteer your time to truly worthwhile causes. But here are two of our favourites.
Elephant Shelters

Thailand has a really bad history with the beautiful majestic elephants that roam the place. Elephants have been abused, made to do tricks, and forced to give rides to unknowing tourists.
In recent years, this abuse has come out and now many of the elephants have gone to amazing shelters to live out the rest of their lives in happiness. There are many such shelters across the country, if you book your trip to Thailand through Global Work & Travel, your Trip Coordinator will be able to tell you the best ones.

If you wanted help out more with the plight of these gentle giants you can do so on our Elephant Rescue & Rehabilitation trip.
Rescue PAWS

This one holds a very special place in our hearts, because it's Global's charity! Our founders have always been huge animal lovers (specifically dogs).
Upon seeing the plight of the street dogs (Soi dogs as they're known there) in Thailand they knew something had to be done. So in Hua Hin they helped found Rescue PAWS. This organisation has been moving from strength to strength and has been doing incredible work for the community for years.
They are in desperate need for volunteers, and also run day visits too! Well worth a visit when you're over there!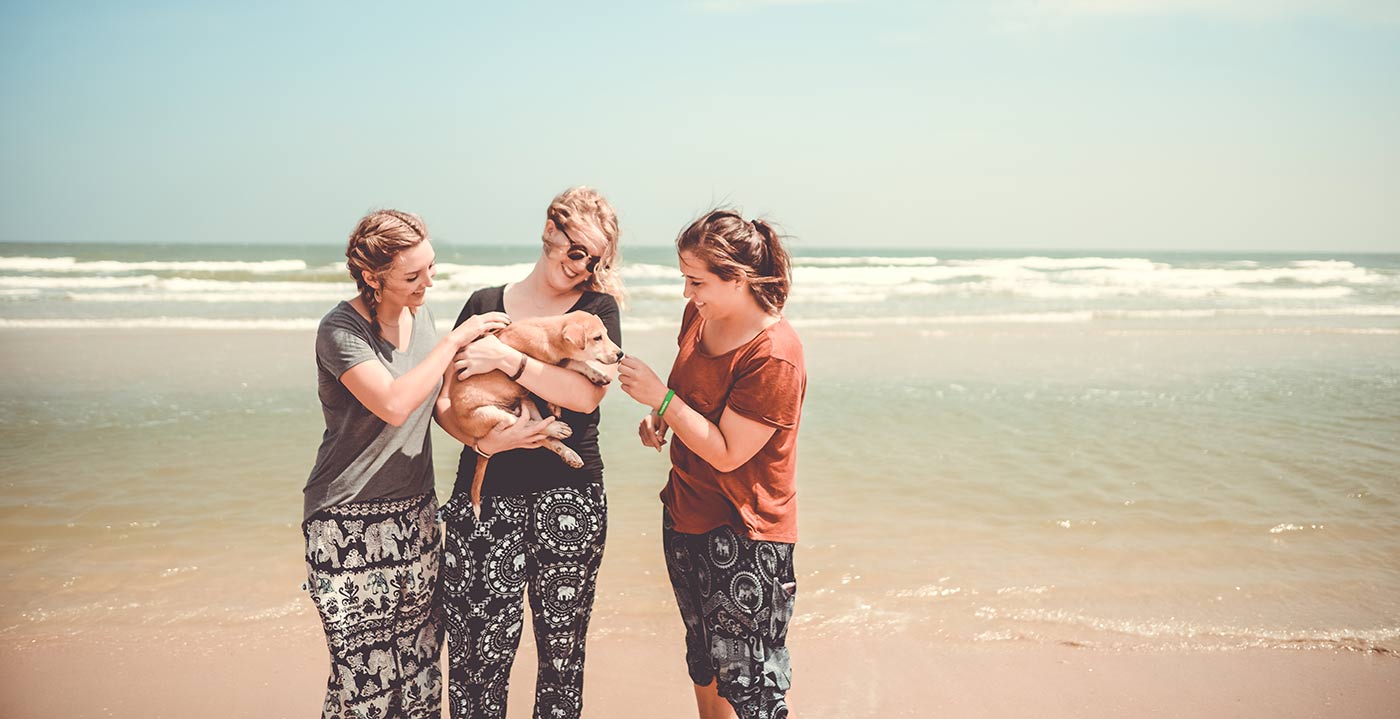 Neighbouring countries
One of the greatest things about South East Asia is that you're only ever a stone's throw away from another incredible country. Somewhere where the culture is completely different, the cuisine is new and interesting, there is different architecture, different history, but the scenery is just as incredible!
Vietnam

One of our other favourite places in South East Asia! Vietnam has a rich full history and is a place that has to be seen to be believed. If you just have the weekend, our best bet would be to head up north to Hanoi.
This place is fascinating in itself. But what we would be doing is going out on one of the junk boats to Hạ Long Bay. This place is something else, and looks like something out of a movie. Honestly, we can't describe it, you just might have to pop over yourself!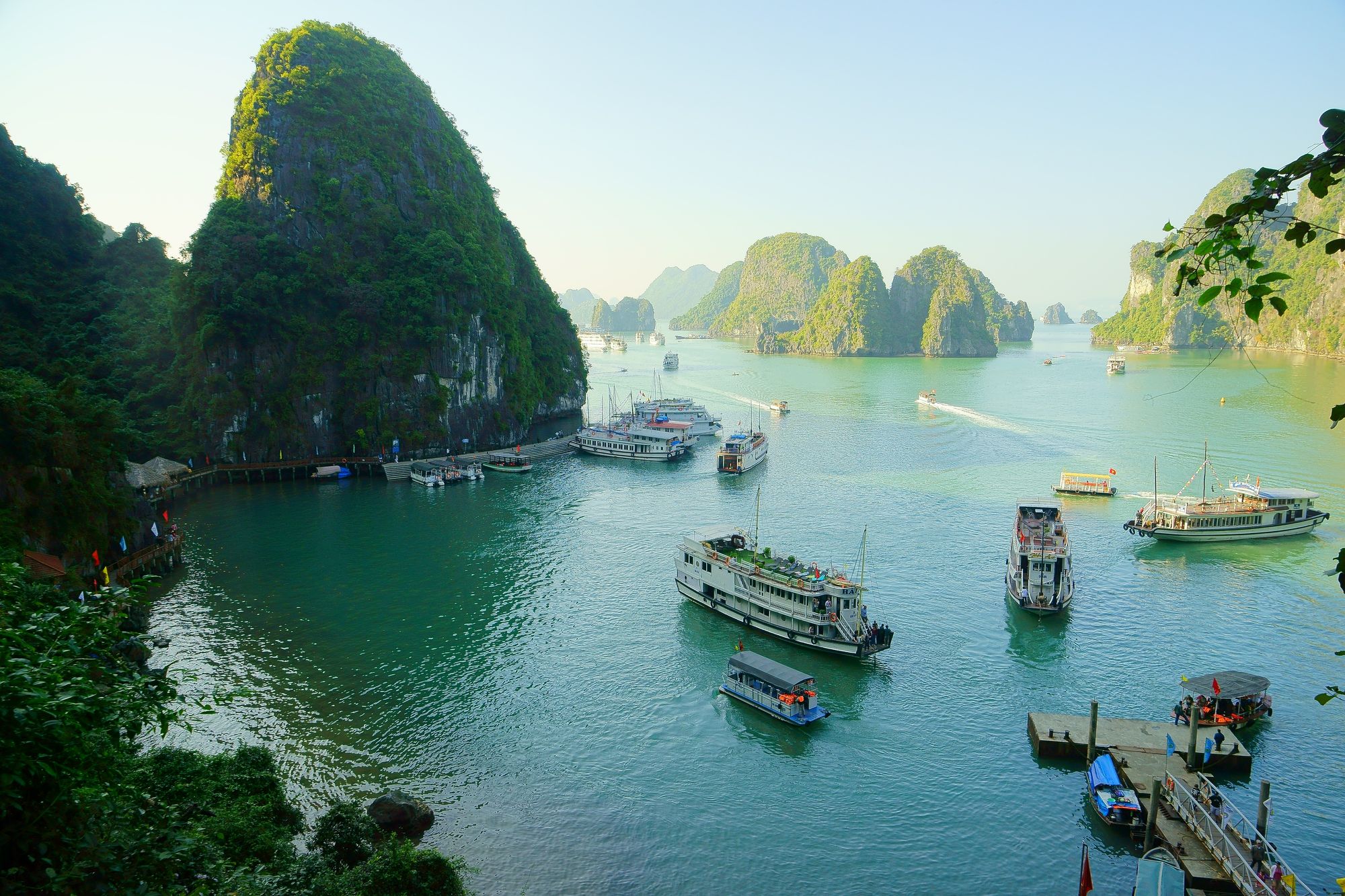 Cambodia
Once again, Cambodia is absolutely fascinating. This one it's tough to know what you would do if you only have a weekend. It's a toss up between checking out the capital Phnom Penh or going to Angkor Wat.
If we had to choose though, we'd be going to Angkor Wat. This spectacular ancient wonder of the world is one of those "once in a lifetime, pinch me i'm here" things that everyone who has the opportunity to see, should see.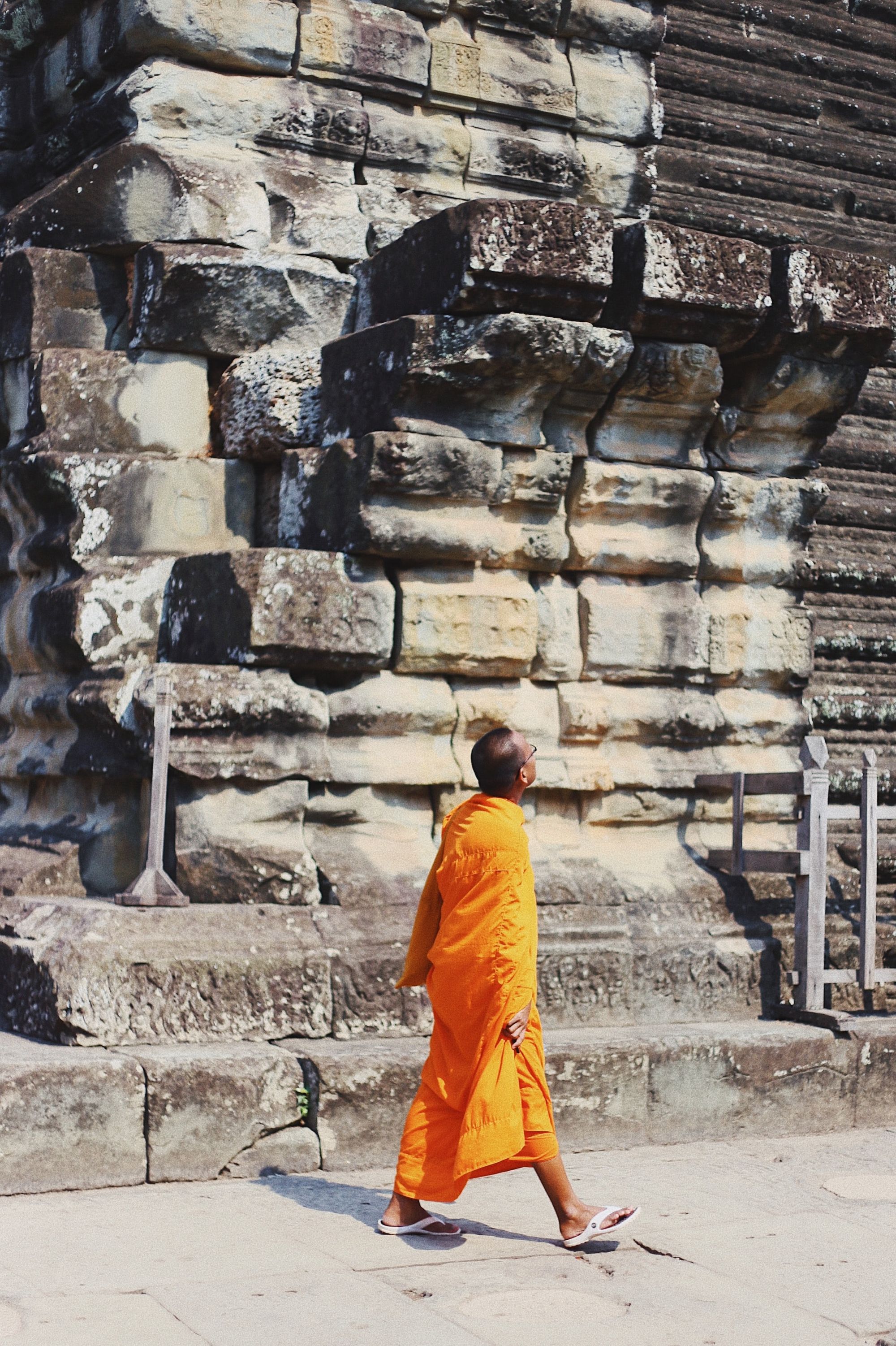 Myanmar

Once known as Burma, Myanmar is a mystery. Unfortunately Myanmar has been plagued with civil unrest for a very long time. But that has left it more or less untouched by western tourism influence. So you get a very authentic experience. If you just have the weekend, go to Bagan!
The Valley of the Temples is unbelievable! Hundreds of gorgeous temples, stretched out as far as the eye can see! If you take one of the hot air balloons up over sunrise we PROMISE that this will be one of the highlights of your life.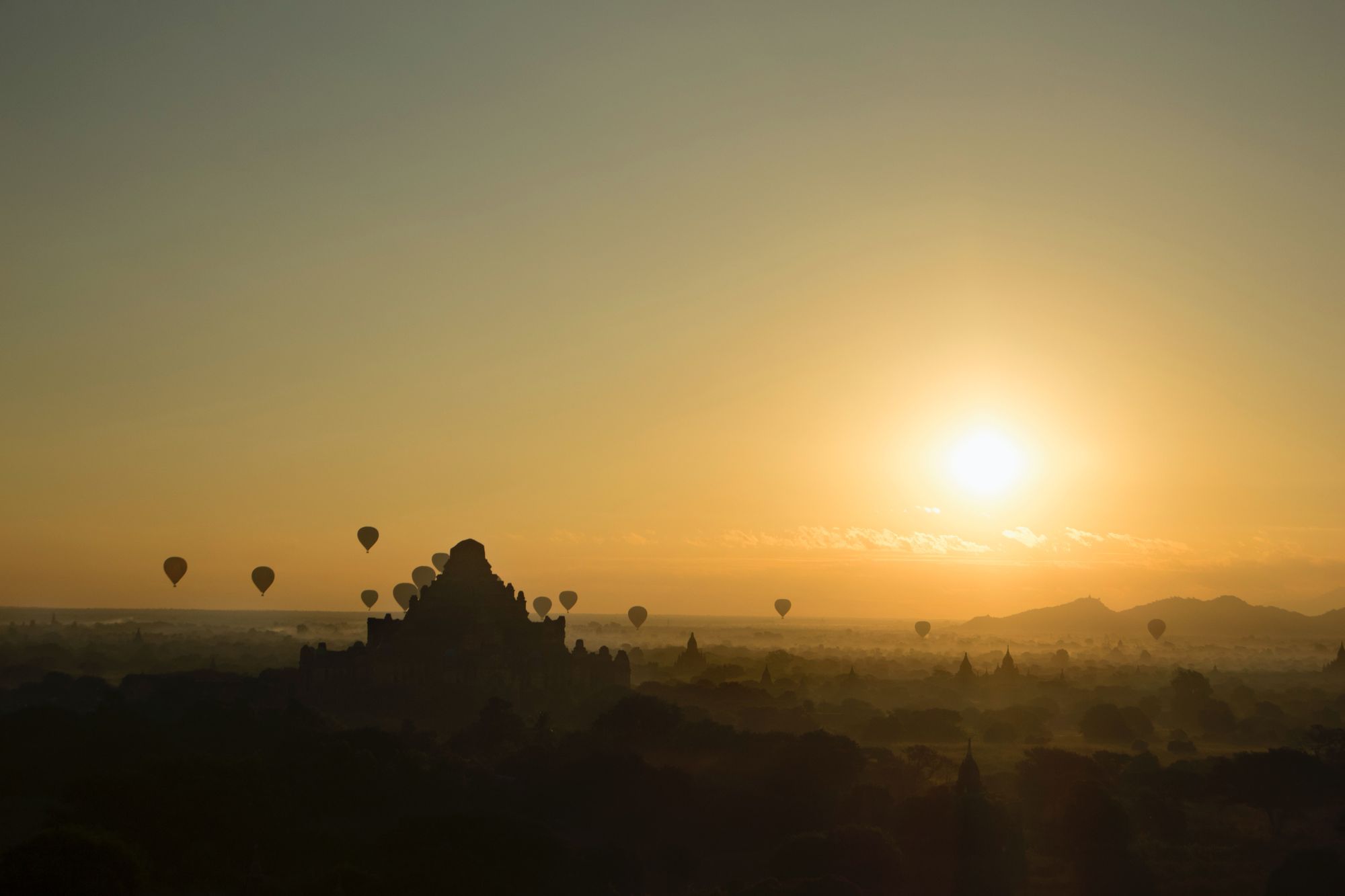 With so many things to do and places to go on your Thai weekends (the ones we've mentioned are only our favourites, but there's so much more!), you're going to want a lot of them! The best way to do that is to live there! Set yourself up in Thailand to give yourself the best possible experience.
Global Work & Travel makes it easy to do that. We have a whole range of trips to get you started. From Teaching English in Thailand, to volunteering and even a whole range of internships!  You're bound to find something that suits you perfectly!
If you want to upgrade your weekends, get started by pressing that little red button below!