Where to visit in Australia!
The best things in the best places!
The world is an absolutely massive place! That's what makes it so incredible to explore. There is always more to see, more to do, more to experience. When you meet up with other travellers you can get lost in a tapestry of "Where have you been? What have you done?"
That gift, is also the world's curse. THERE'S TOO MUCH! It can be incredibly tough to know where to go next (or where to get started).
That's why we've put together this list. Over the years our travellers have seen a lot and done a lot, and these places always seem to stand out!
Australia
The Great Barrier Reef
In the Land Down Under we had to start with the absolutely stunning Great Barrier Reef! The reef stretches over 2,000kms of Queensland's coastline, so honestly, we could make a blog about it on its own. The Great Barrier Reef is spectacular, (it's where Nemo is from) and has been made one of the natural wonders of the world. Peppered with amazing islands, coral and a general feeling of paradise.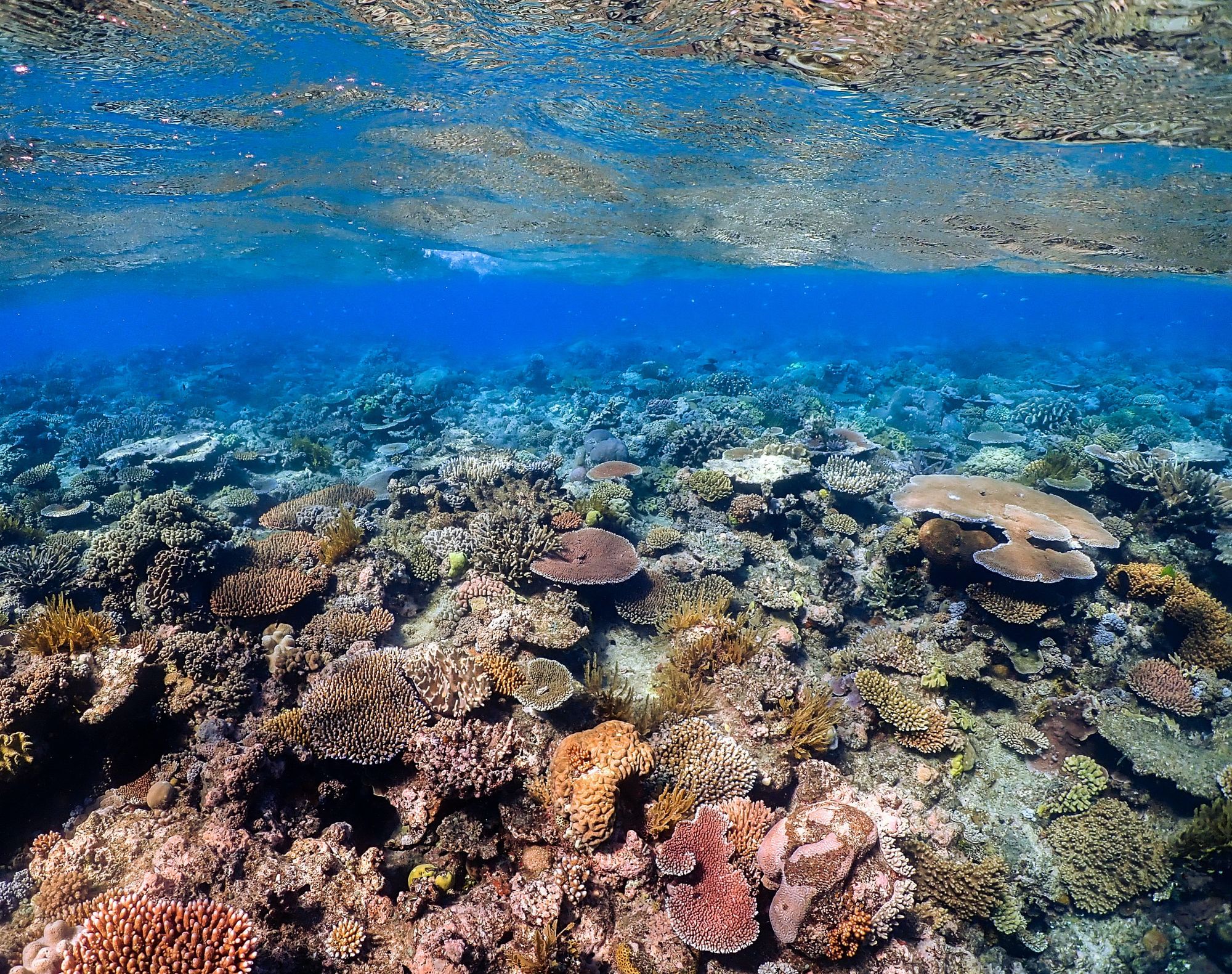 You can find incredible pockets to go explore it the whole way through (Lady Eliot Island (probably the best scuba diving in Australia and maybe the World), Bundaberg, Yeppoon). However, this list is about the BEST! The most popular places to set off to see the reefs are Cairns and Airlie Beach.
Cairns
Up in the Far North of Queensland lies Cairns, one of the gateways to the Great Barrier Reef. But Cairns is so much more than just a base camp to see the reef! The city itself is a vibrant tourist mecca.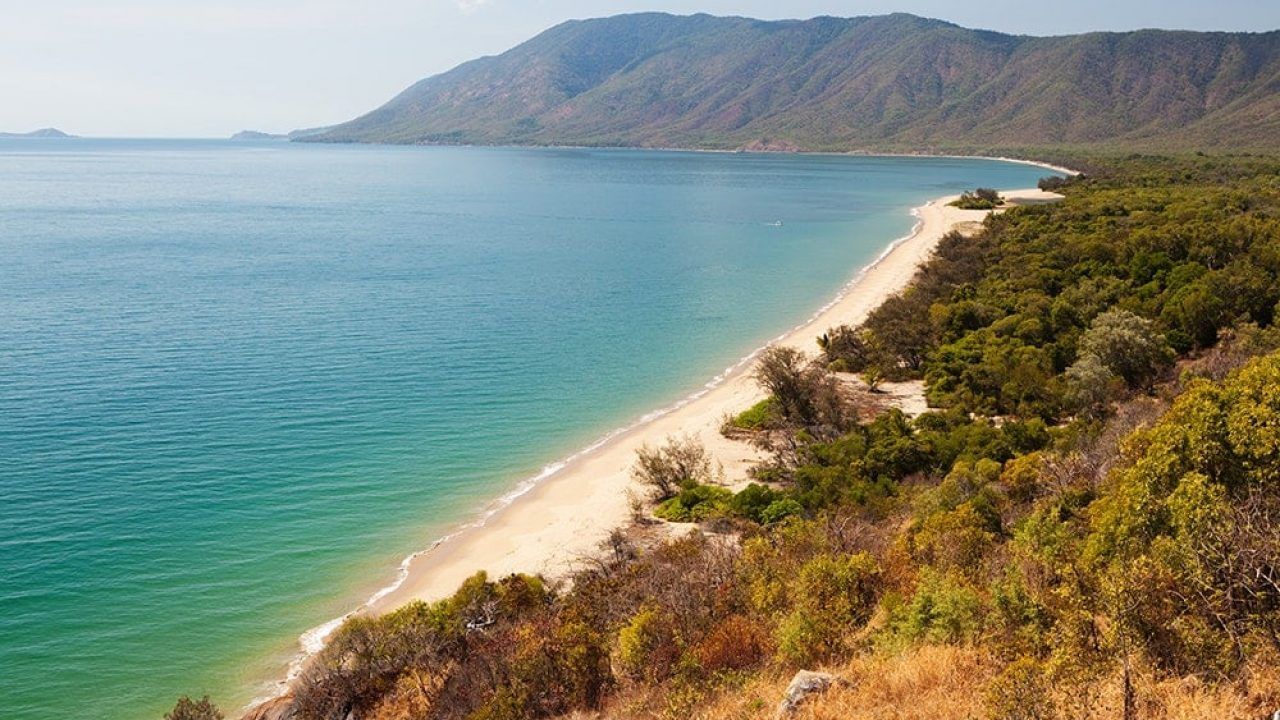 Insider tip: Just behind the main strip you'll find Gilligans, which is Cairns' best hostel (and best night out). Well worth a visit.
Airlie Beach
The gateway to the world-famous Whitsundays! This fun little town is an absolute dichotomy and has something for everyone. From gorgeous luxury resorts to borderline-dingy but super fun backpacker havens. The one thing everyone can agree on is that an afternoon beer at Magnums is the perfect way to wind down after a long day in paradise.
Your options for activities in Airlie Beach certainly aren't limited. The number one MUST DO however is to see Whitehaven Beach!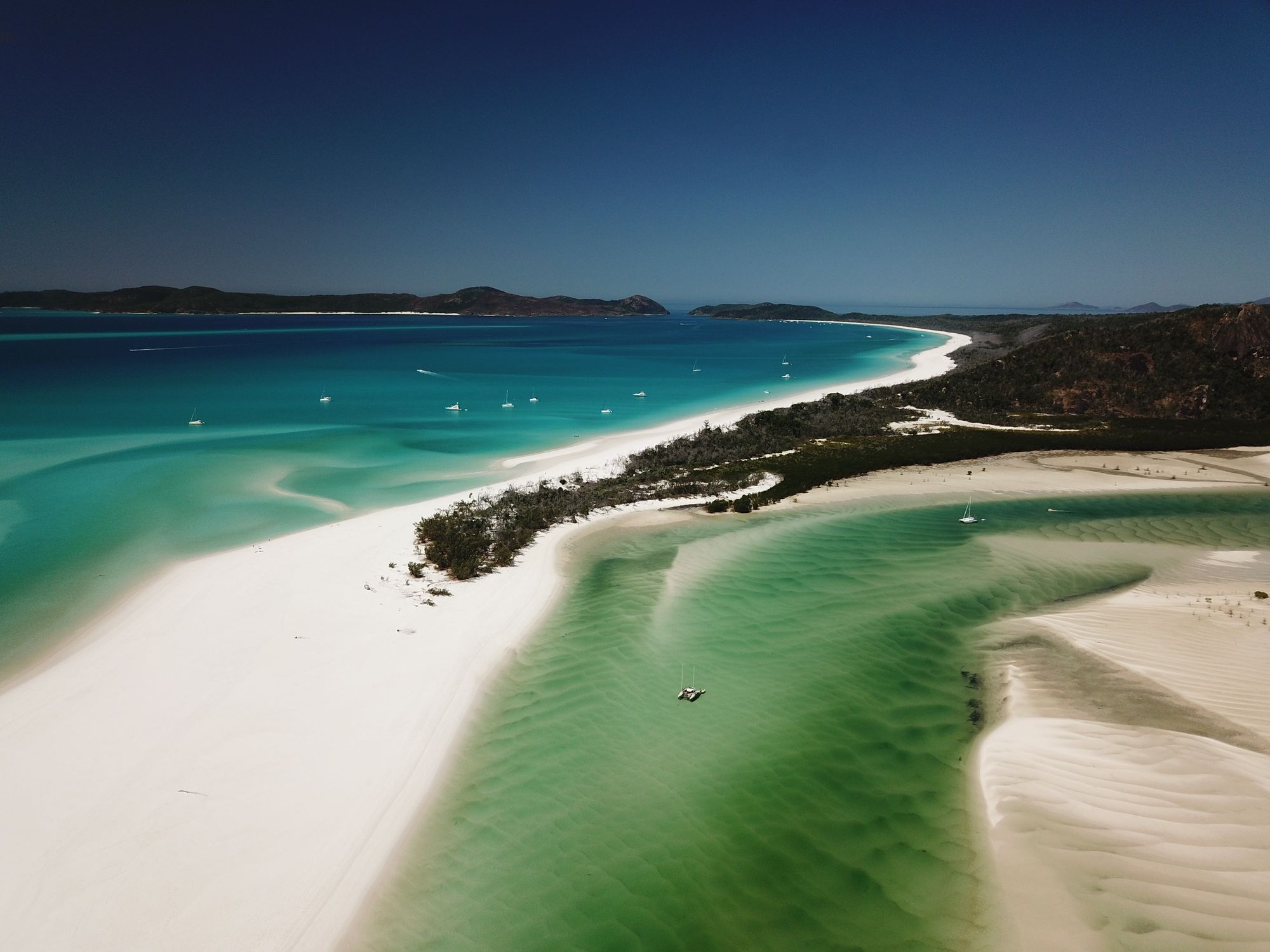 Whitehaven - This absolutely flawless Silica Sand (incredibly soft and white, people use it as an exfoliant) is stretched out over several kilometers on a pristine Whitsunday Island, this place is something special.
You can see Whitehaven in a number of ways, we'll go over them now.
Insider tips: If you haven't forked out out for an awesome resort with a pool to have cocktails around, head to The Rocks. They have an epic pool club, loungers and awesome drink options (hello relaxation!)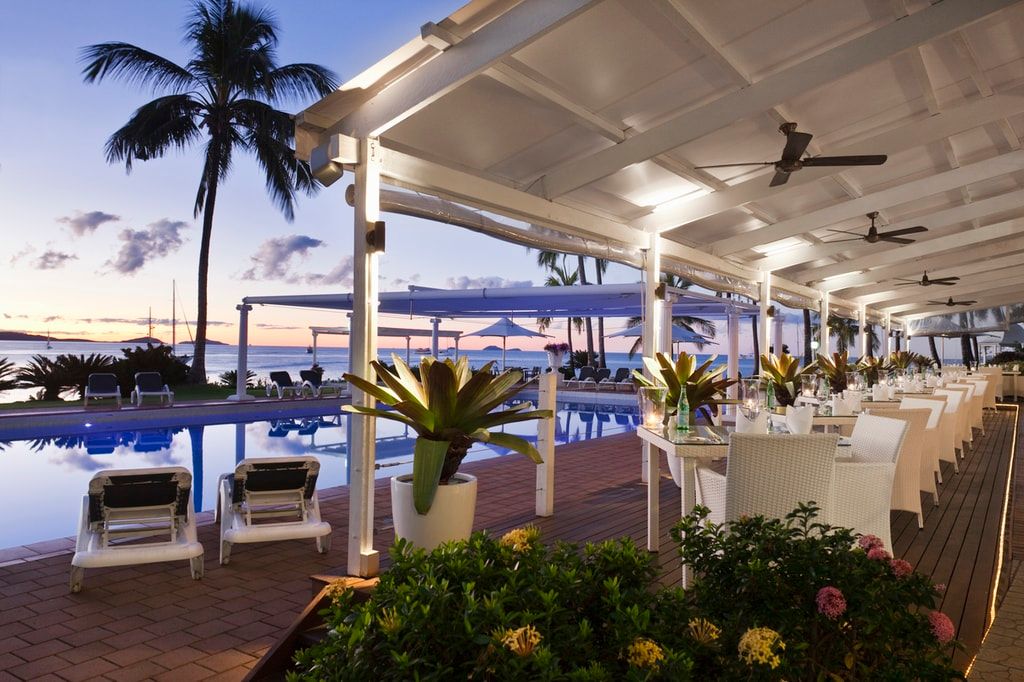 The Gold Coast
The Gold Coast is Australia's getaway. The city boasts flawless white sandy beaches (in our opinion, the best in the world) as far as the eye can see. Paired with some really fun activities for when you've finished sunbathing. There are two sides to the Gold Coast and two very different trips you can do here.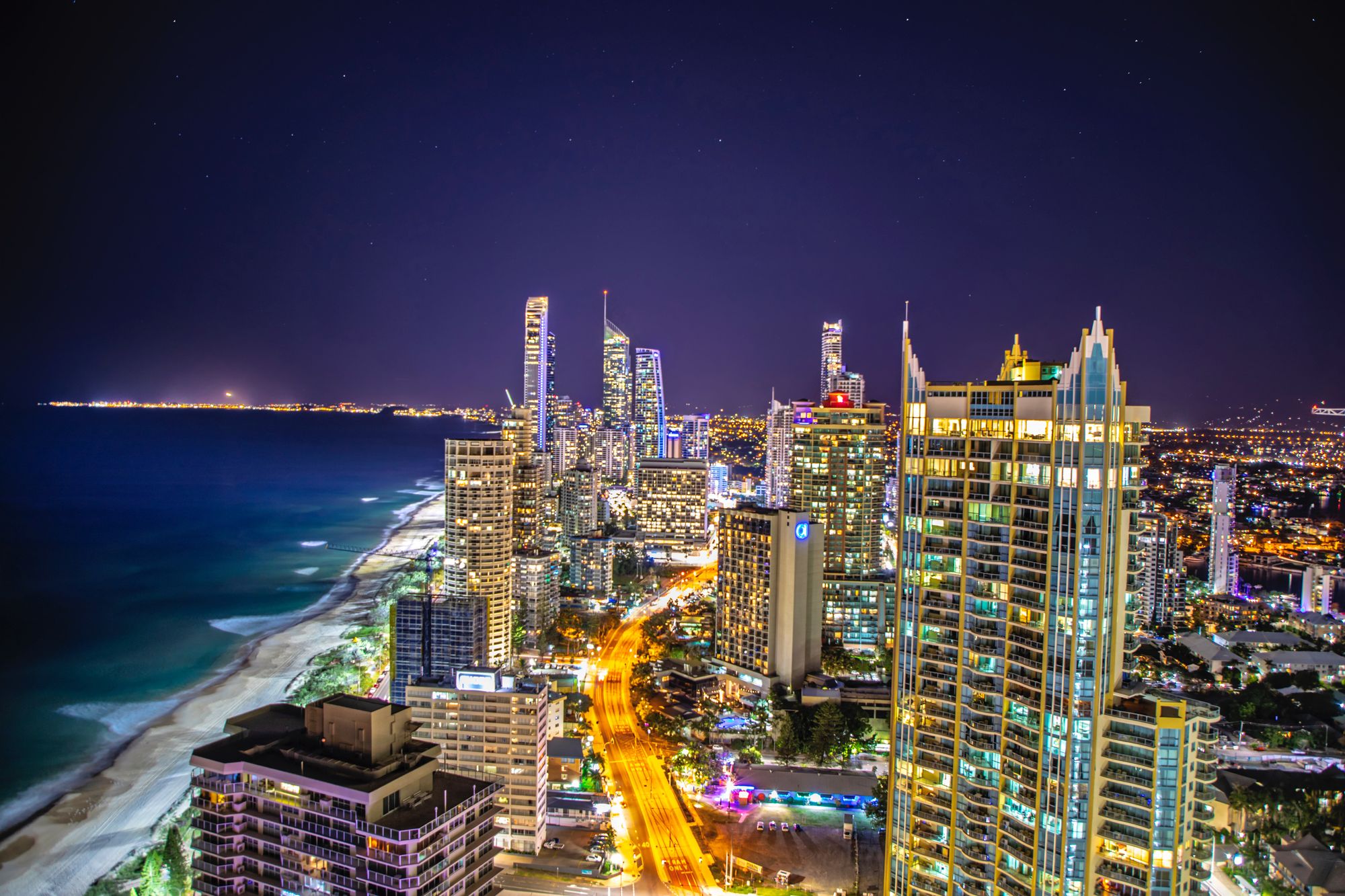 Insider tip: If heading to Burleigh, do what the locals do and post up on Burleigh Hill and watch the sunset over the city. The place will fill up, and the vibes are always incredible.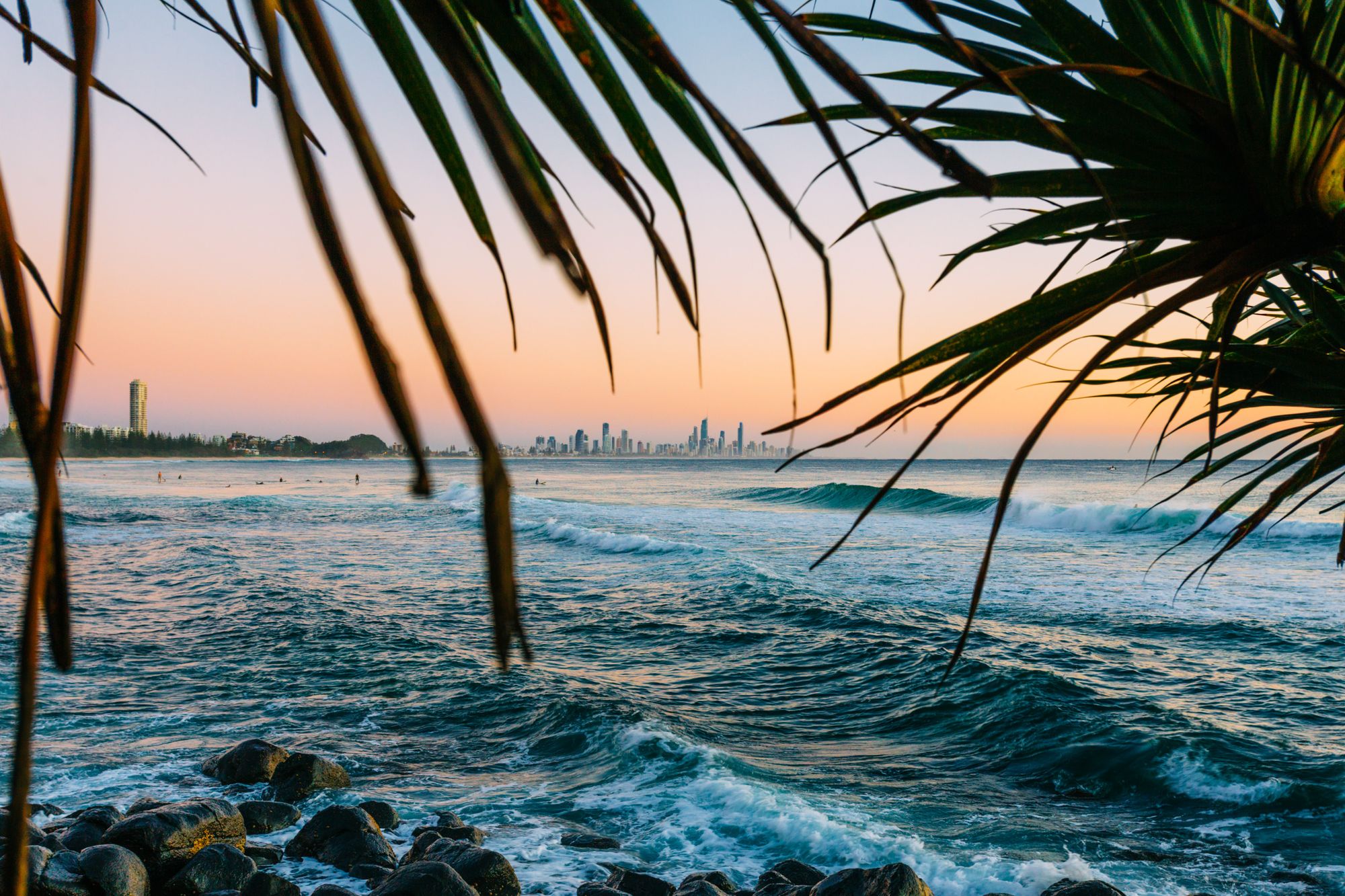 Sydney
Sydney is Australia's most iconic city. When you think of Australia it's hard to look past The Sydney Opera House and Sydney Harbour Bridge! This place is so full of iconic "must-do's" it's hard to squeeze them in.

Insider tip: Try to time your ferry back from Manly to as the sun sets. If you do it just right you'll be able to see the sun set from the harbour over the Harbour Bridge. It'll be one of those pinch me moments you'll never forget.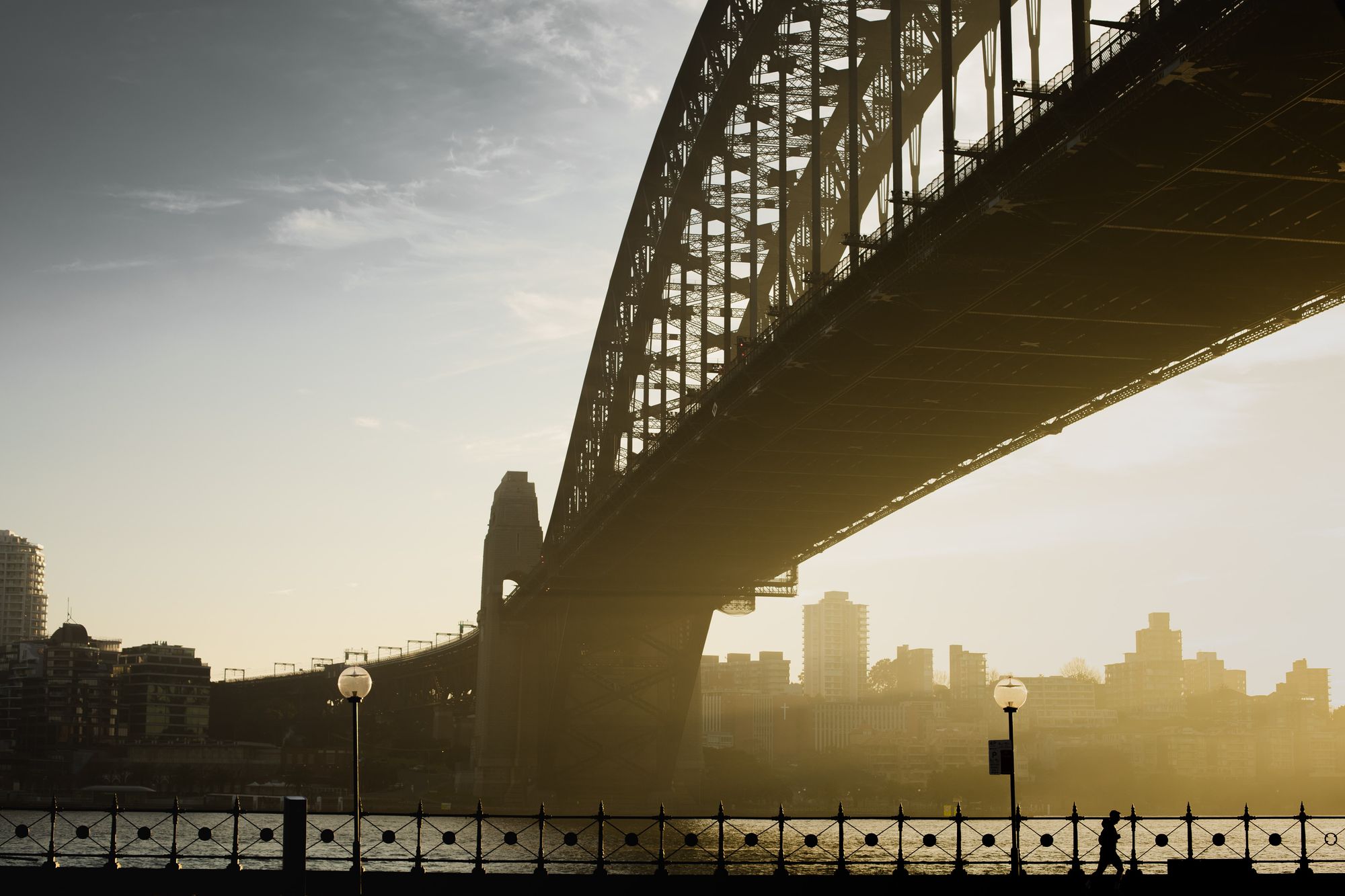 Melbourne
The cultural capital of Australia! The place is constantly rated as the world's most liveable city and it's easy to see why! The vibrancy of this incredible city makes a quick and lasting impression. Art, culture, music, sport, the world's best coffee, it's all here! While there's no shortage of things to do in Melbourne, here are a few of our favourites.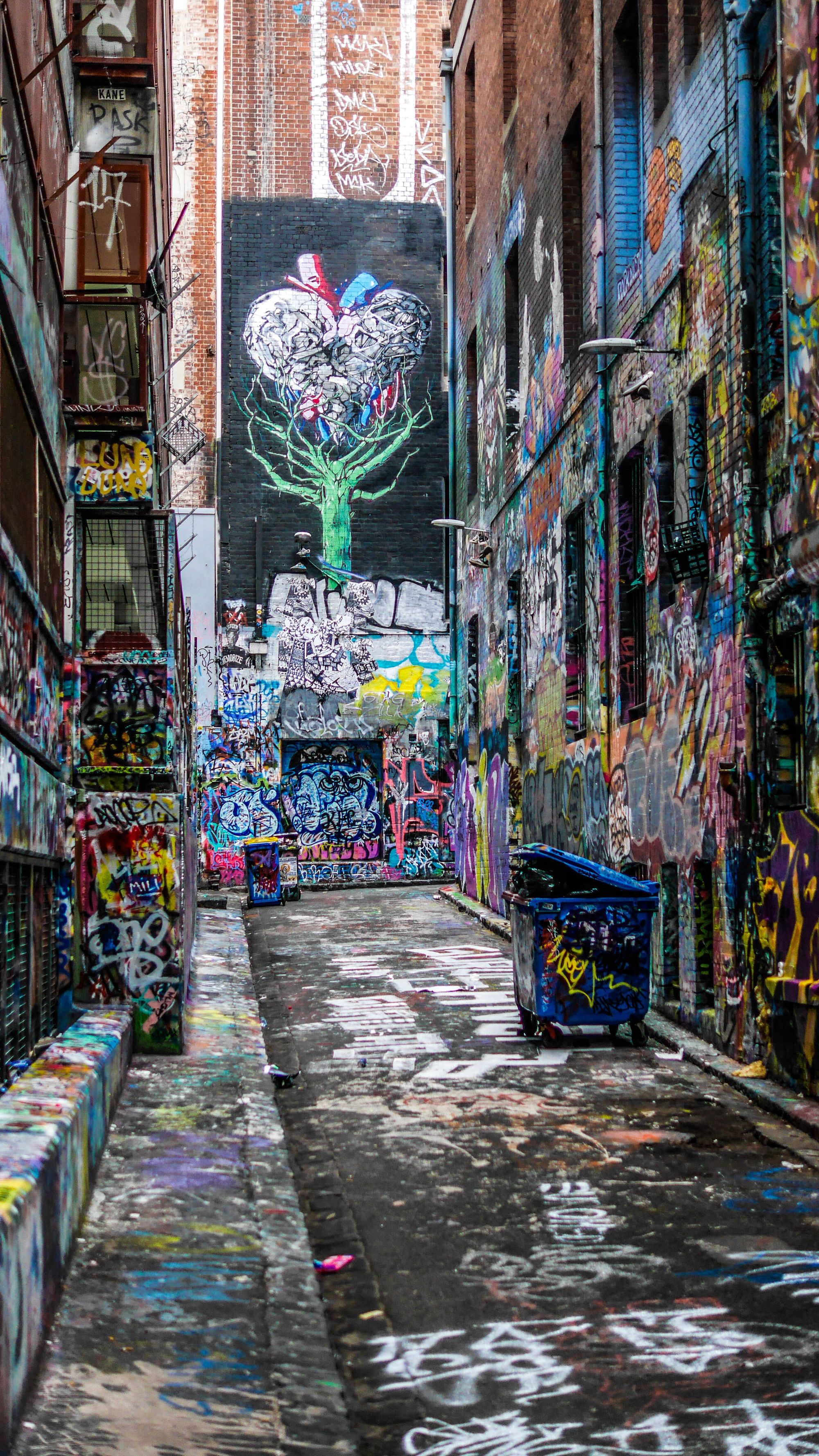 Insider tip: Monk Body Dharma in St Kilda. If you head to the carpark just behind the Safeway you'll find this epic little cafe. Famous for "The best chai latte in Melbourne", you won't be disappointed.
Tasmania
Tasmania never features very highly on must-do's of Australia, and that is a real shame. The Island off the mainland of Australia is breathtakingly beautiful and features some of Australia's best food, wine, history and scenery. The whole place gives off very "South Island of New Zealand" vibes, and that place is awesome (but that's for another blog).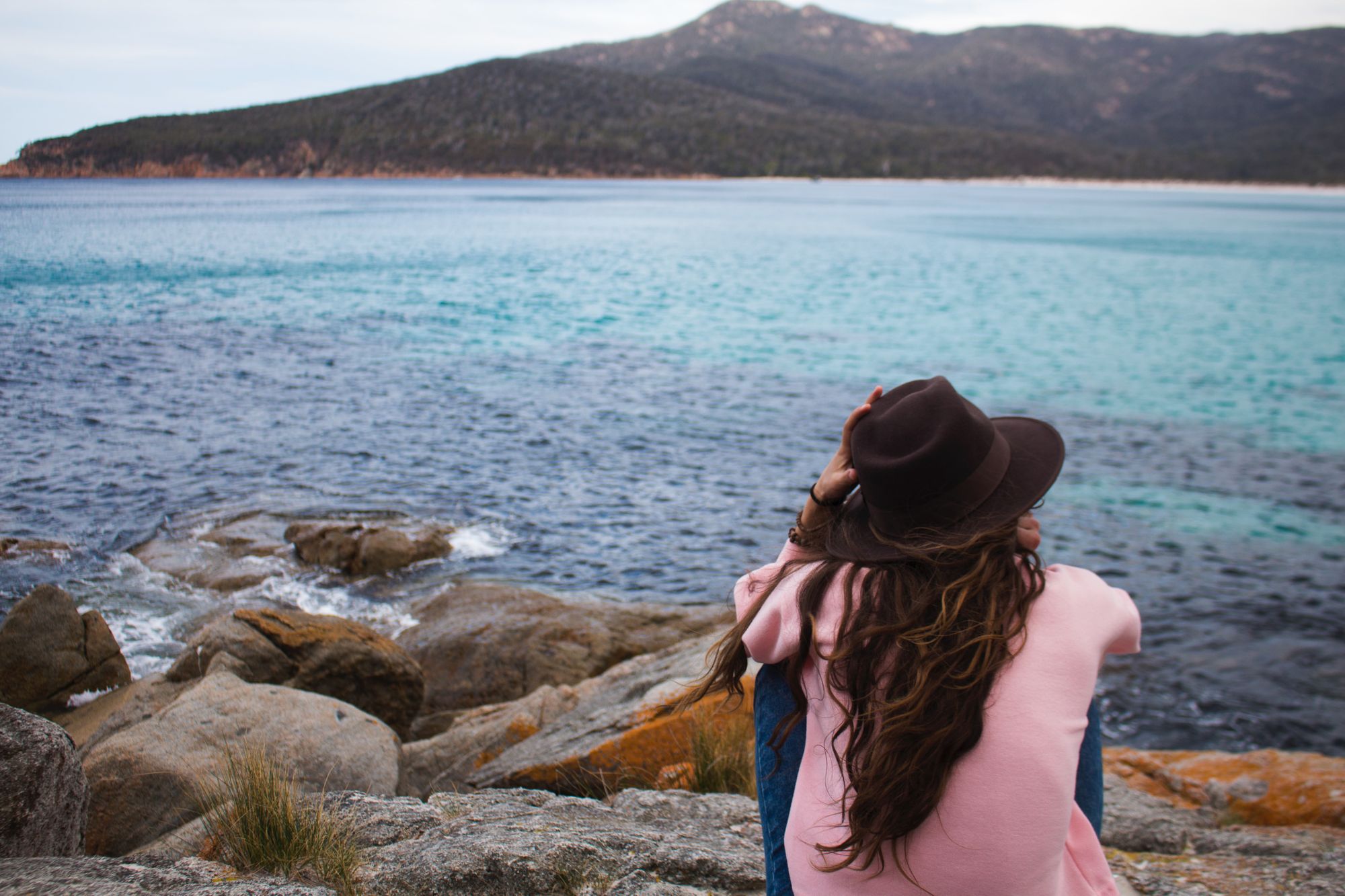 Tasmania has two very distinct sides.
While you're in Hobart, you're going to want to do some day trips.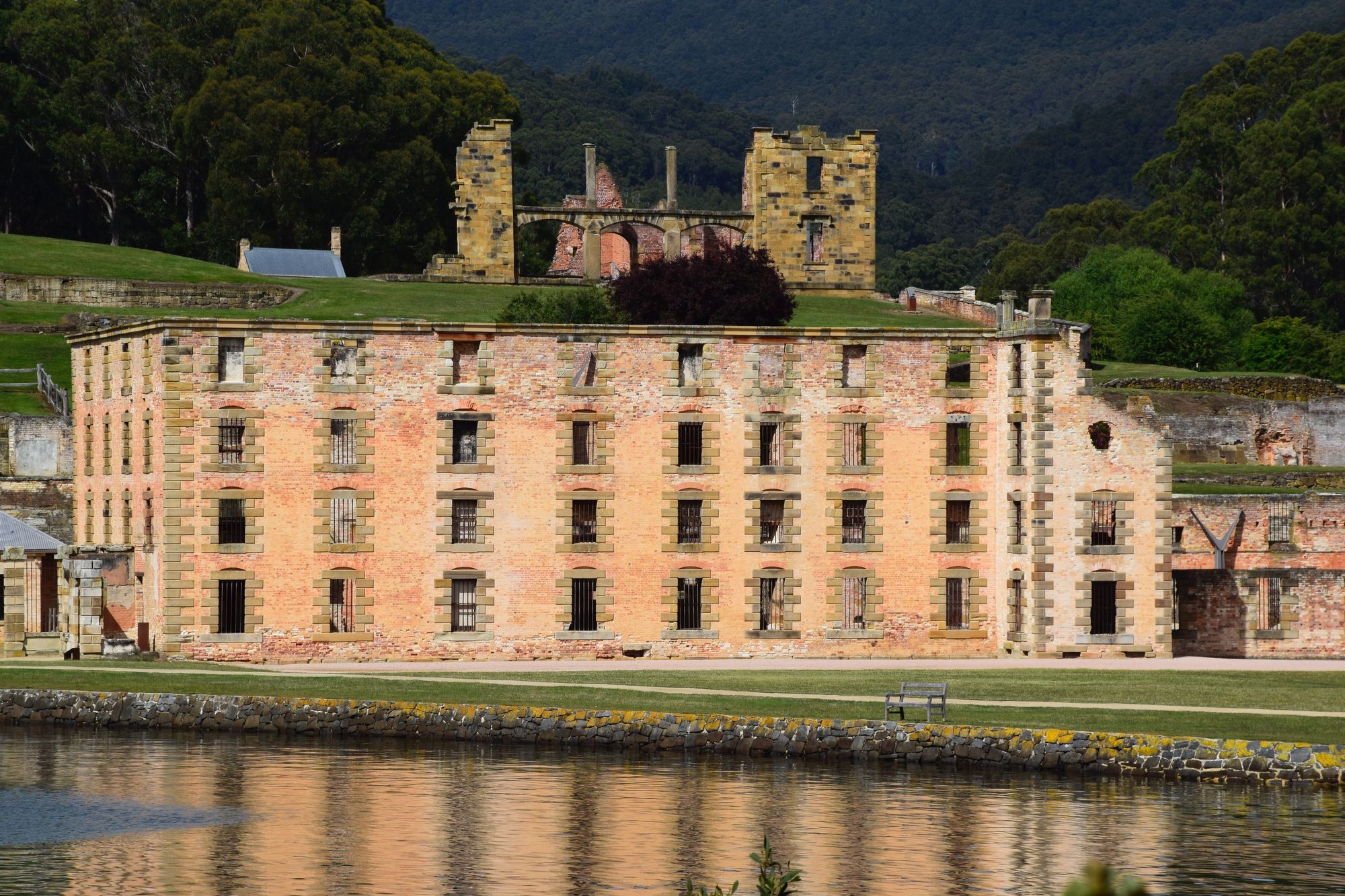 Insider tip: Head down during winter and catch Hobart's Dark Mofo festival. This festival turns the entire city into an art installation, practically a citywide modern art gallery. It's a celebration of art, music, love, food, wine, and everything else that makes tasmania special.
Perth
Perth is the world's most isolated major city. The nearest city with a population of more than 100,000 is Adelaide, over 2000kms away! So it's understandable if you don't quite make the journey over there. If you do though, it'll be well worth it!
Perth is fast becoming one of Australia's most vibrant cities. In the city itself you could get lost for hours checking out the trendy bars and restaurants popping up all over the city. Or head out to their gorgeous beaches.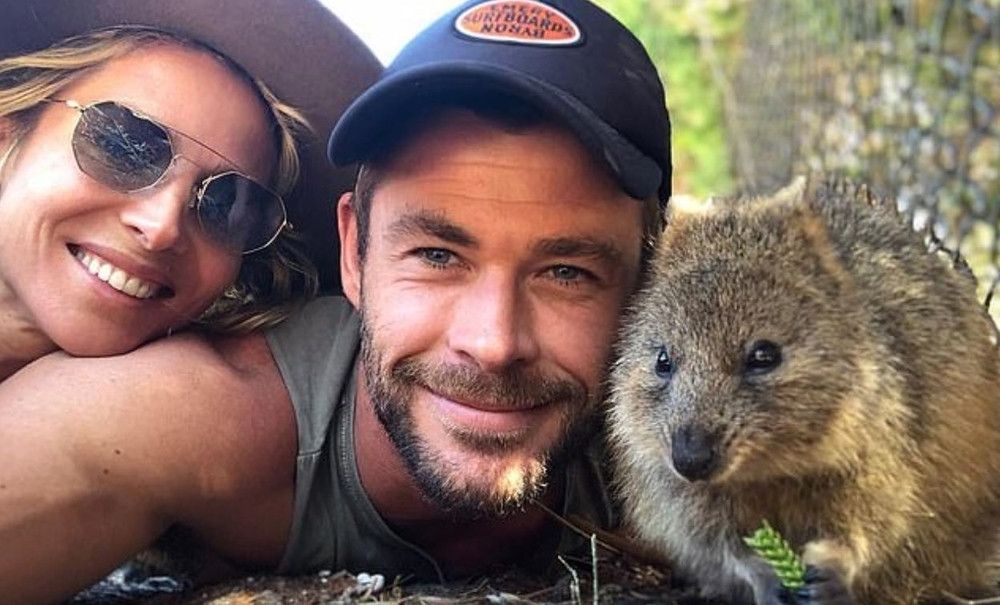 Insider tip: Try to head up to northern Western Australia. Some of the places through here are incredibly secluded and incredibly special. A road trip from Broome to Perth or vice versa is the most criminally underrated road trip in the world.

There has been a lot covered in this list, but it's by no means exhaustive. Australia is an amazing part of the world, with rich and memorable experiences seemingly around every corner! That, paired with the laid-back way of life and friendly locals will make your trip to Australia one you'll remember forever.
If you're coming all this way, you're going to want to stay for a while & see as much as possible. The best way to do that is to get yourself on a Global trip and base yourself here for a while! We specialise in Working Holidays, Au Pair experiences and even Internships Down Under. So click that button below and set yourself up for a dinky di, true blue, bonza experience you'll never forget!