Why a Road Trip Through New Zealand Should Be on Your List
Some of the most iconic movies were filmed in New Zealand. Think Black Samurai, Wolverine and any of the classic Lord of the Rings series.
You know the landscapes are like something out of a fairytale or science fiction film. Nowhere else in the world can you see so much of this untouched beauty in one place.
The weather is temperate, and the costs are relatively low (compared to Australia and Europe anyway). You're sold. You're going to New Zealand!
Maybe not now, but it's one for the bucket list, right? But once you're there, how will you get around? There's so much to see and do in New Zealand that you probably won't want to be caught without your own transportation.
Things to see in New Zealand
This is the trip of a lifetime, so you're going to want to make the most out of it. You may not get to see every corner, but there's plenty to see from island to island – if you're road-tripping it.
 The road trip will take at least 14 days to see everything comfortably. What will you see? Glad you asked… 
Related: Global Destination Reviews: New Zealand Part II
In New Zealand, you'll want to spend some time at the Southern Alps and the glaciers Franz Josef and Fox, at the very least. NZ has many glaciers, but you'll probably be set with a visit to the most popular ones before heading on to something else.
Further down the South Island, you'll find sights like Milford Sound and Mitre Peak. Mitre Peak is often dubbed the most beautiful spot on the planet, so you'll want to see what all the fuss is about.
Plus, no one will believe you went to NZ if you don't have this shot in your Instagram feed. It's just the way it is.
On the North Island, you'll probably visit the thermal pools, geysers and bubbling mud pits of Rotorua.
Related: Global Destination Reviews: New Zealand Part I
And then there's the Bay Islands and Auckland, which has a surprisingly advanced infrastructure with plenty of trendy restaurants, bars, and nightlife to keep you busy.
Here's why you should road trip New Zealand
You may not rent a car on every vacation, but this is one where having your own vehicle just makes good sense.
For one, New Zealand consists of two islands, and the best way to get around is by car. Train services are minimal and mostly cater to views instead of direct routes, so this isn't your best option if you're really trying to get somewhere.
Unlike in some other countries, it's actually a pleasure to drive in New Zealand. Not only are the views breathtaking, but the roads are well-maintained, and the signage actually makes sense. The roads also may not be as busy as you might expect as New Zealand's population is only about 4.5 million.
Here's how to road trip in New Zealand
There are two fundamental ways you can get around by car. You can rent or buy. Rentals are often the best bet for a short vacation. But if you're planning to spend a few months in NZ, you should consider buying an inexpensive car.
You can sell it before you leave to recoup some of your money. If you go that route, make sure your car has maintenance covered. NZ roads can be long and winding, and you don't want to risk getting stuck. That would certainly put a damper on any vacation.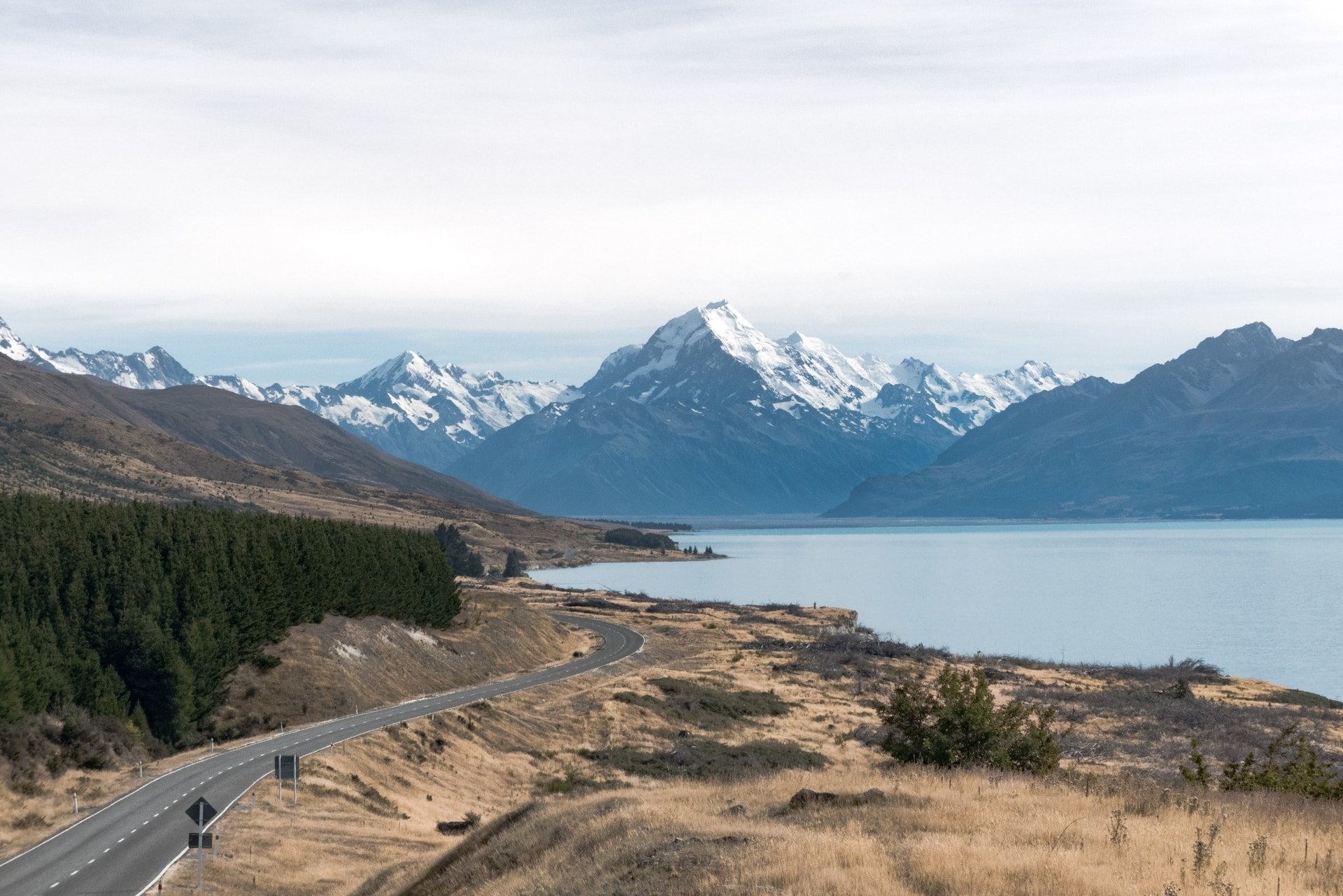 You may also want to consider looking into local road service packages. This way, you know exactly who to call if you get stuck and are likely to get the problem resolved quickly.
If you are spending 3 weeks or more in New Zealand, you can spend some extra time exploring areas you might not get to see on a shorter trip. Don't worry, you'll have plenty to do if you extend your trip. You can always spend a few extra days exploring Milford Sound, Kaikoura or the Coromandel and Bay Islands.
This is your trip, and it's up to you to customise it to your liking, and it's definitely easier to do this when you have your own transportation. Whether you buy or rent a car, you'll want the flexibility of having your own wheels.
Ready to create your own adventure in New Zealand and see it for yourself? Live with a local family in New Zealand as an Au Pair and have the freedom to explore glaciers and natural springs in your time off. 
Learn more about how you can get road tripping in New Zealand below.