Global Destination Review: Sights to See in South Africa
South Africa proudly claims the title of the adventure capital of the world. Often dubbed the 'Rainbow Nation', because it celebrates its many African cultures, religions and languages (11, to be specific). It's packed to the brim with World Heritage Sites, a wild mix of vibrant cities, world-famous game reserves and miles of coastlines that stretch the Indian & Pacific Oceans. We're here to give you the low down on the key things you need put on your list with our sights to see in South Africa!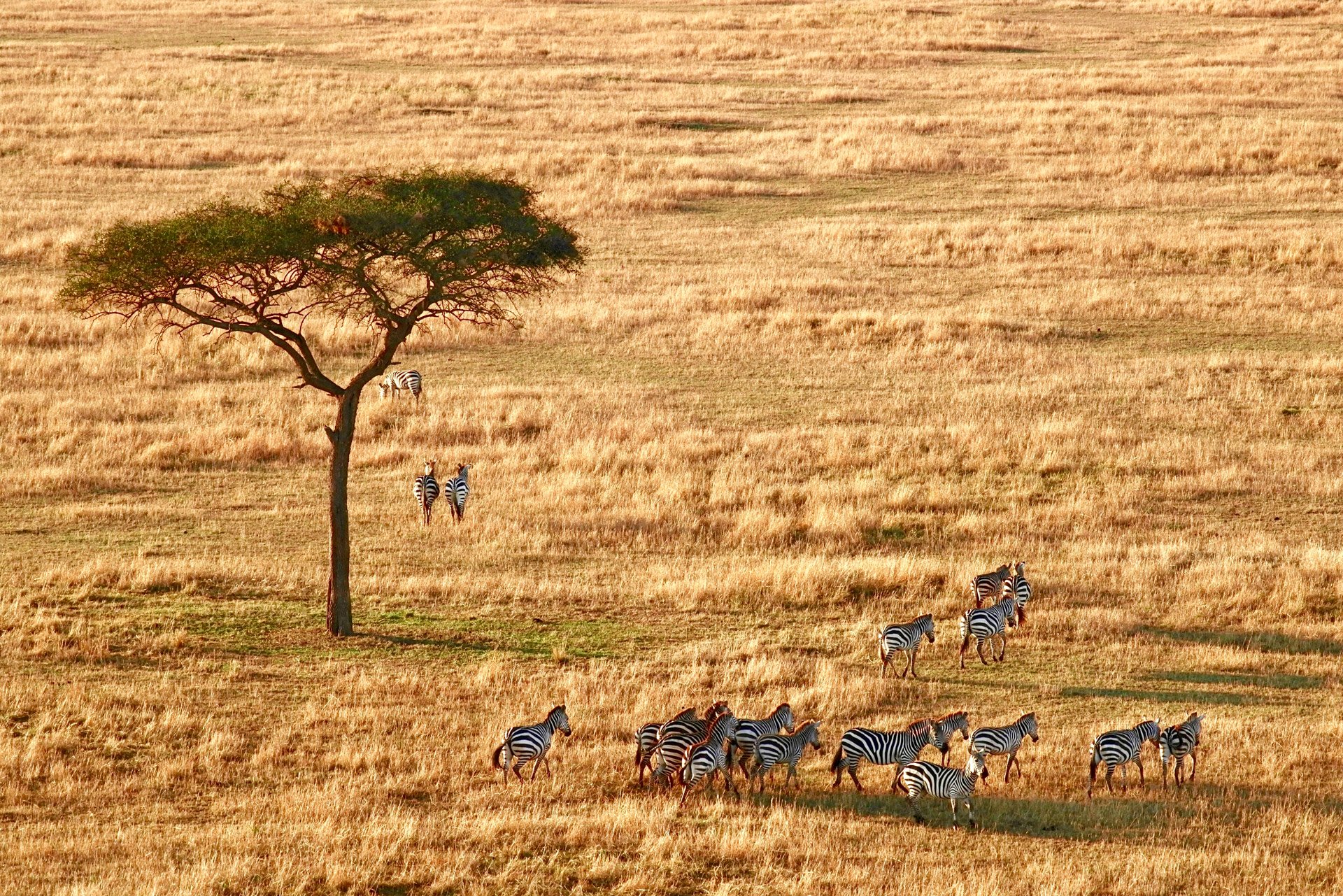 Population: 55 million
Capital Cities: Cape Town, Pretoria & Bloemfontein (South Africa is the only country in the world to have a legislative, administrative and judicial capital)
Best time to travel: Any time of the year - their seasons are reverse to those who reside in the Northern Hemisphere. Summer is December to February; Autumn is March to May, Winter is June to August and Spring is September-November.
Related:

 
Why You Should Volunteer in Africa
Up Top
Kruger National Park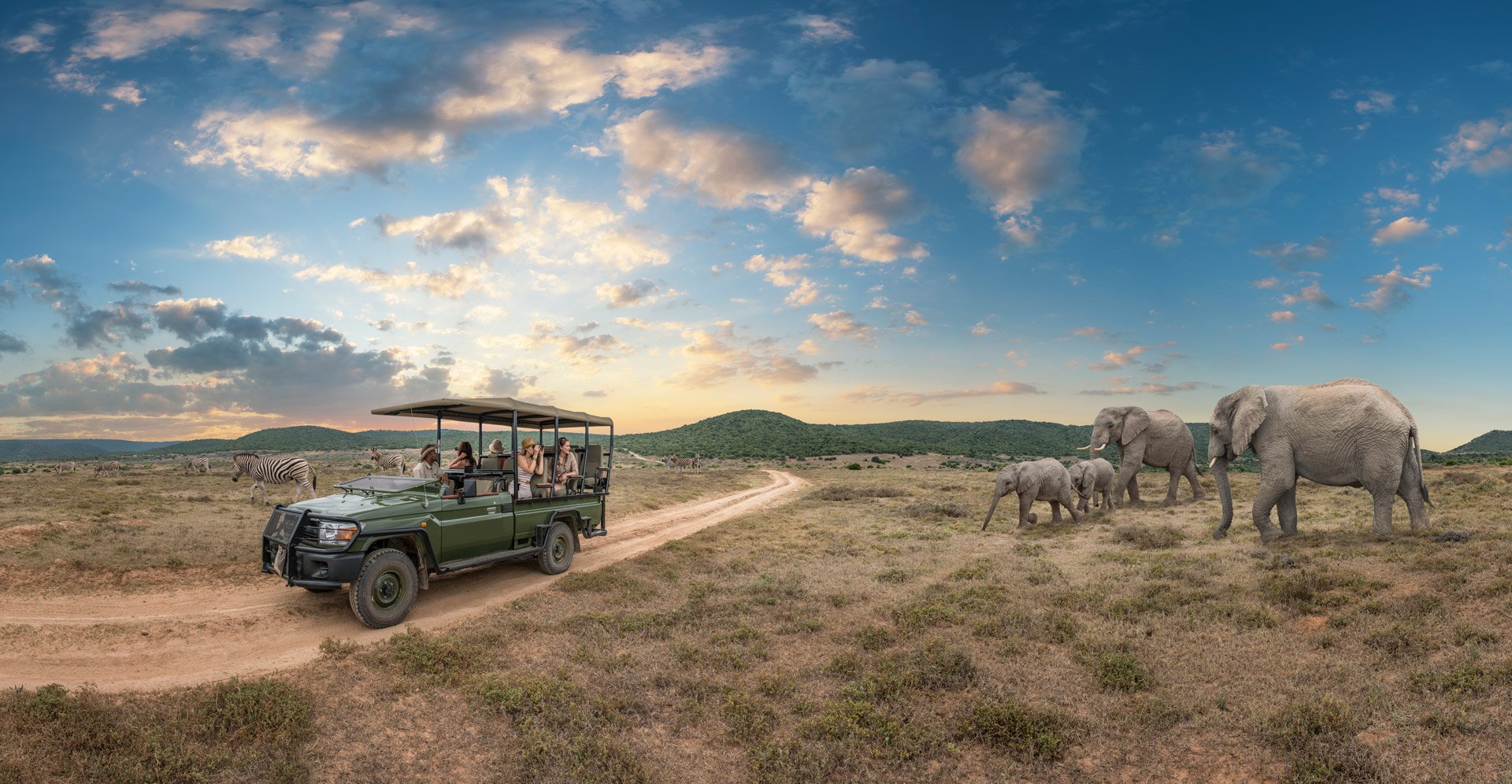 While everyone wants to do it, getting up close and watching wild animals in their natural habitats is a unique experience only available in a select few places. Kruger National Park, covering two million hectares in northeastern South Africa, is one of Africa's largest game reserves and just the place to do so. Come face-to-face with the Big 5: lions, leopards, rhinos, elephants and buffalos. Hundreds of other creatures make their home here too - including vultures, eagles and storks. Check out Global traveller Brayden S. on our Big 5 African Wildlife  & Conservation trip!
Johannesburg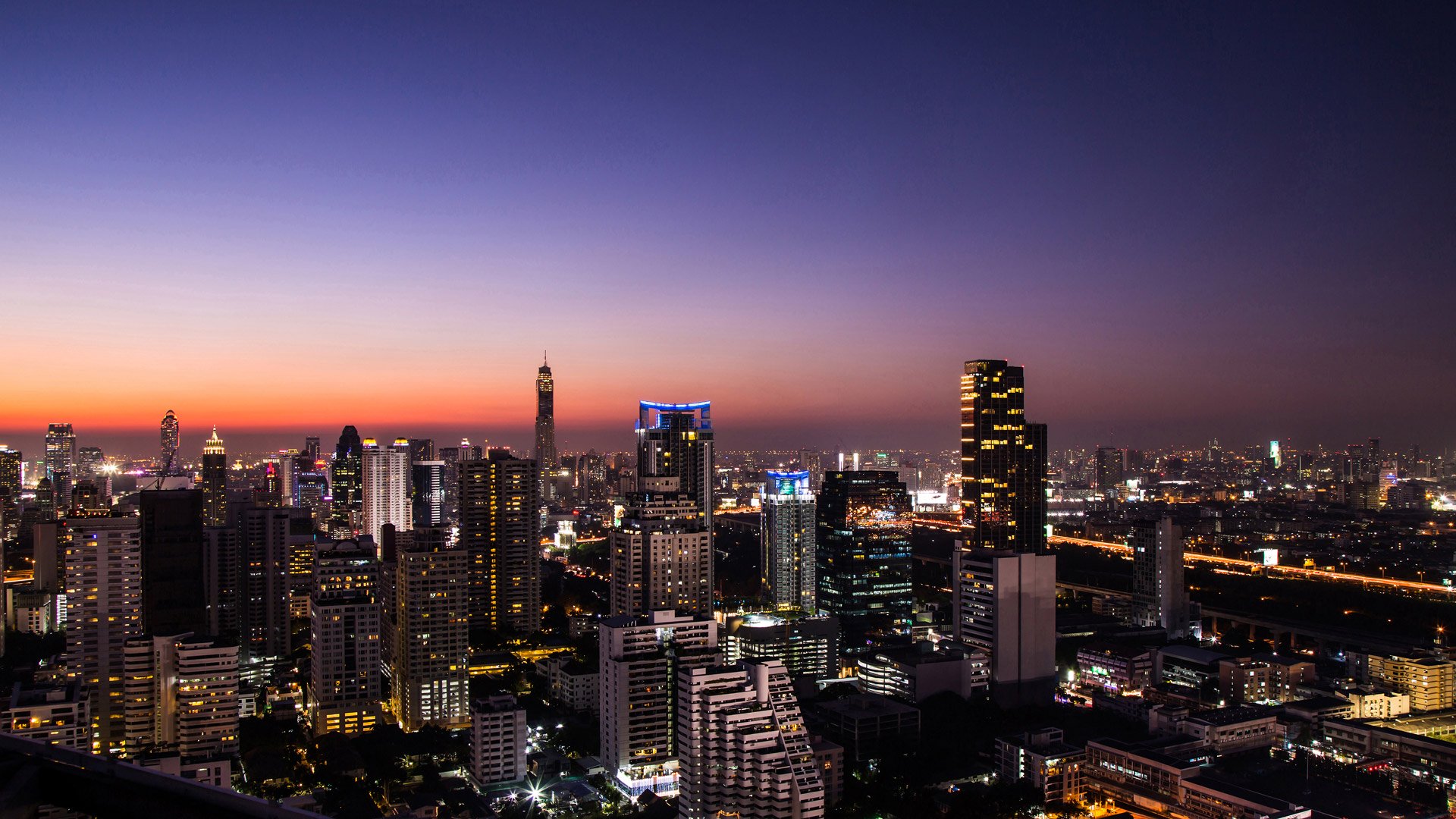 Most visitors stop in here before heading off on safari, but Jo'burg is South Africa's crowning jewel and has a ton of attractions worth visiting along the way!
Gold Reef City combines thrills and spills with Jo-burg's mining history. Jump on a bike to explore the streets of Soweto and if you're feeling courageous, you can bungee from the famous (and colourful) Orlando Towers.
Nelson Mandela's former home is now the Mandela House Museum & conveniently located on the same street sits Desmond Tutu's house. Other Soweto museums worth visits are the sombre Apartheid Museum and Constitution Hill, an eerie former prison complex. If you're around for a Sunday, hit up the Rosebank Rooftop Market which showcases the best of African crafts, food and entertainment.
Top tip: Approx 90 minutes away from the city centre is the Cradle of Humankind. It's not just stones and bones, but the perfect place to ponder our existence - this is where 2.5 million-year-old fossils from our ancient ancestors were discovered in the ruins of the ancient Kingdom of Mapungubwe.
In the Middle
Durban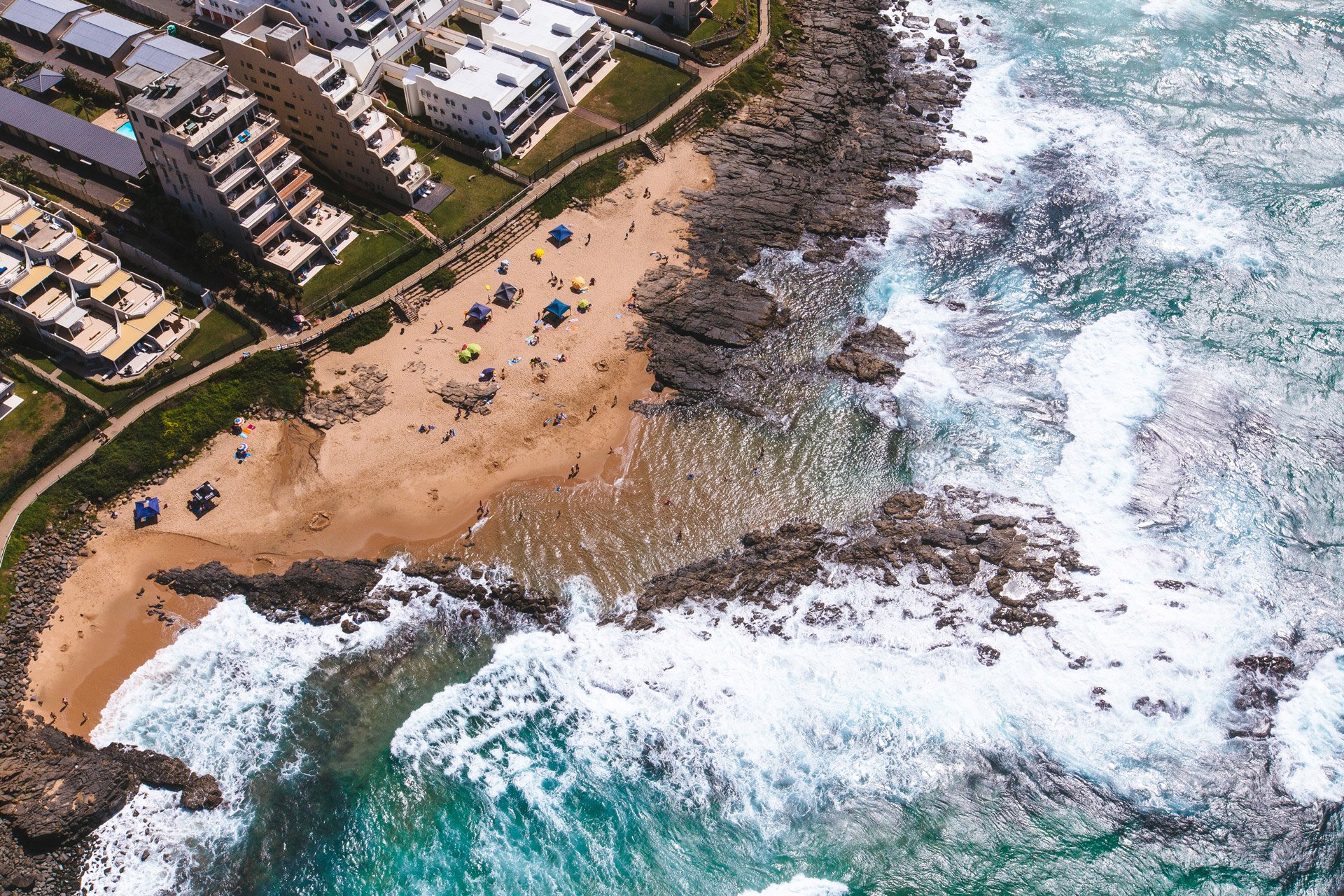 The ultimate seaside playground, located on the sunny KwaZulu-Natal coast. With year-round sunshine and untouched stretches of golden sandy beaches - this is the perfect spot for water sports. Surfs up! Grab a board and do as the locals do. For beginner breaks head to Addington and South beaches. For more of a challenge head over to Cave Rock at Brighton Beach. If you're just looking for a spot to throw down a towel and relax, head to the Golden Mile Beachfront.
Down South
Cape Town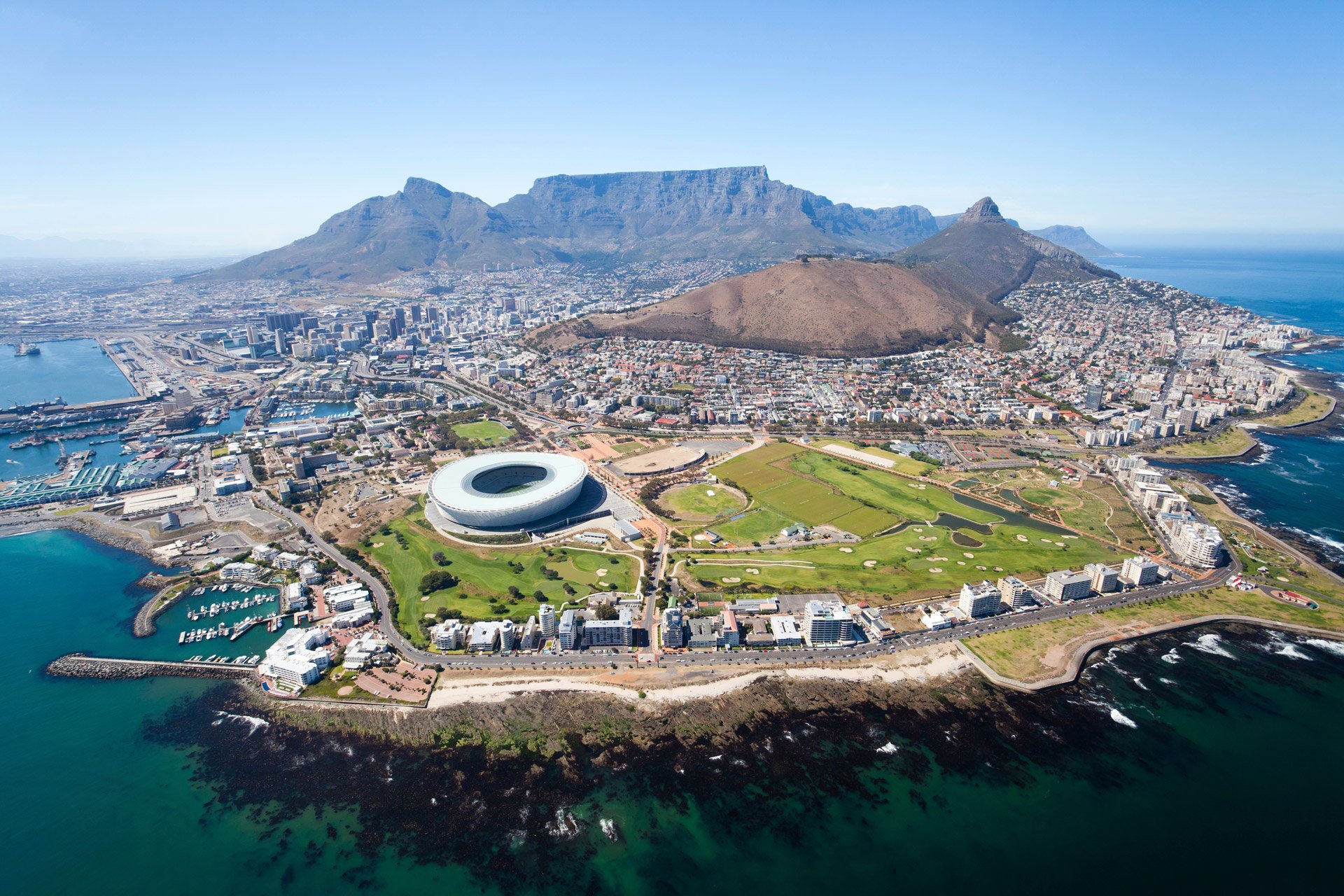 Even more exquisite beaches, vibrant cultural scene and some damn fine spritzers. To see the city in all its glory - gaze from atop Table Mountain at sunrise - its one of the New 7 Wonders of Nature for a reason. If you're more of the adventurous type, a hike up the 3500ft beast is a must. Alternatively catching the cable car up and back can give you perfect scenic views.
On the way down, stop by the neon-coloured neighbourhood of Bo-Kaap to soak up the culture, history and partake in a Malay cooking course! For history buffs, booking a tour to Robben Island is a must, this is where Nelson Mandela was imprisoned for 18 years.
Boulders Beach is a great spot, but you'll have to share your stretch with the resident penguins. If you want to get a closer look at our seabird friends, make your way to Foxy Beach. You can go as close as you dare - but don't touch or feed them, they're feisty, and those beaks are razor sharp. Be warned.
Another great spot to stroll along is the stunning V&A Waterfront, for a great selection of restaurants and bars. For photo-ops head to The Cape of Good Hope. It's the most south-western point on the African continent.
Top tip: Sip wine in Franschhoek
Cape Town is brimming with wine regions, where the cultivation of grapes dates way back to the 1600s. If you can't decide which one to visit, located roughly an hour from Cape Town is Franschhoek. The Franschhoek Wine Tram is a hop-on-hop-off option that takes you right through the stunning Franschhoek Valley, stopping along the way for tastings at eight different estates.
Garden Route
Did someone say road trip?! The Garden Route stretches for 200 km along the scenic southern coast from Mossel Bay to Storms River (close to Cape Town). It's a Pandora's box of adrenaline fueling activities, and the beauty of it lies in the fact that you can stop wherever you want to take in the different views. Putt away in George, stroll the untouched beaches in Wilderness, sample fresh-from-the-ocean oysters in Knysna, whale watch in Plettenberg Bay (whales migrate past during July - December) and cage dive with sharks in Gansbaai!
Top tip: You can take the ultimate Garden Route trip in style on the Blue Train, though it won't be the cheapest trip you do!
Whatever it is that tickles your fancy, South Africa has a lot to offer for the open-minded traveller. With prolific wildlife, iconic landscapes and 30 million km of wild lands - you're bound to have a-frican good time wherever you wind up in this wild country!
Stop searching and find out how you can finally make a start on your own African adventure, we're here ready to do it with you…