Why Tropical North Queensland is the perfect place to live.
So you're thinking of moving abroad and having the working holiday of your dreams. You're our kind of person! If your criteria for the perfect new home is warm weather all year round, a friendly community and easy access to some of the world's most beautiful natural landmarks, there's only one place that checks all the boxes - Tropical North Queensland.  

Located on Australia's East Coast, Queensland is a massive state that's about 7 times the size of Great Britain! In the north east of the state you can find the tropical city of Cairns, which is a stone's throw away from 2 of Australia's most stunning World Heritage areas, including one very beautiful Wonder of the World…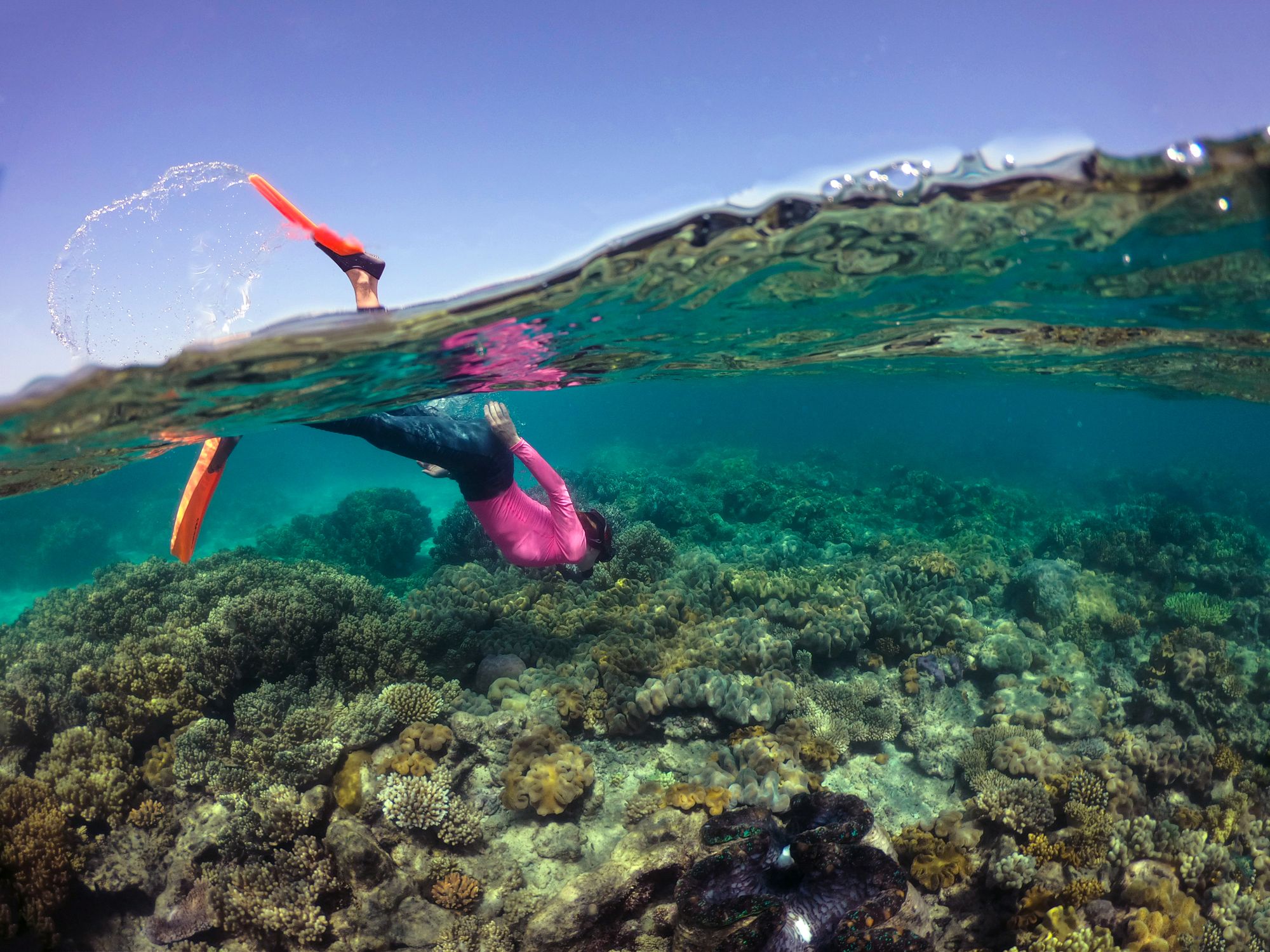 The Great Barrier Reef

Also known as the world's largest coral reef ecosystem, maybe you've heard of it? Spanning 2,300 kilometres long, the Great Barrier Reef is visible from outer space, but to appreciate its true beauty you've got to jump in! Snorkel over colourful coral gardens, scuba dive or head to one of the many tropical islands. Luckily if you're a Tropical North Queensland local, you're always just a short sail away from this beautiful marine world.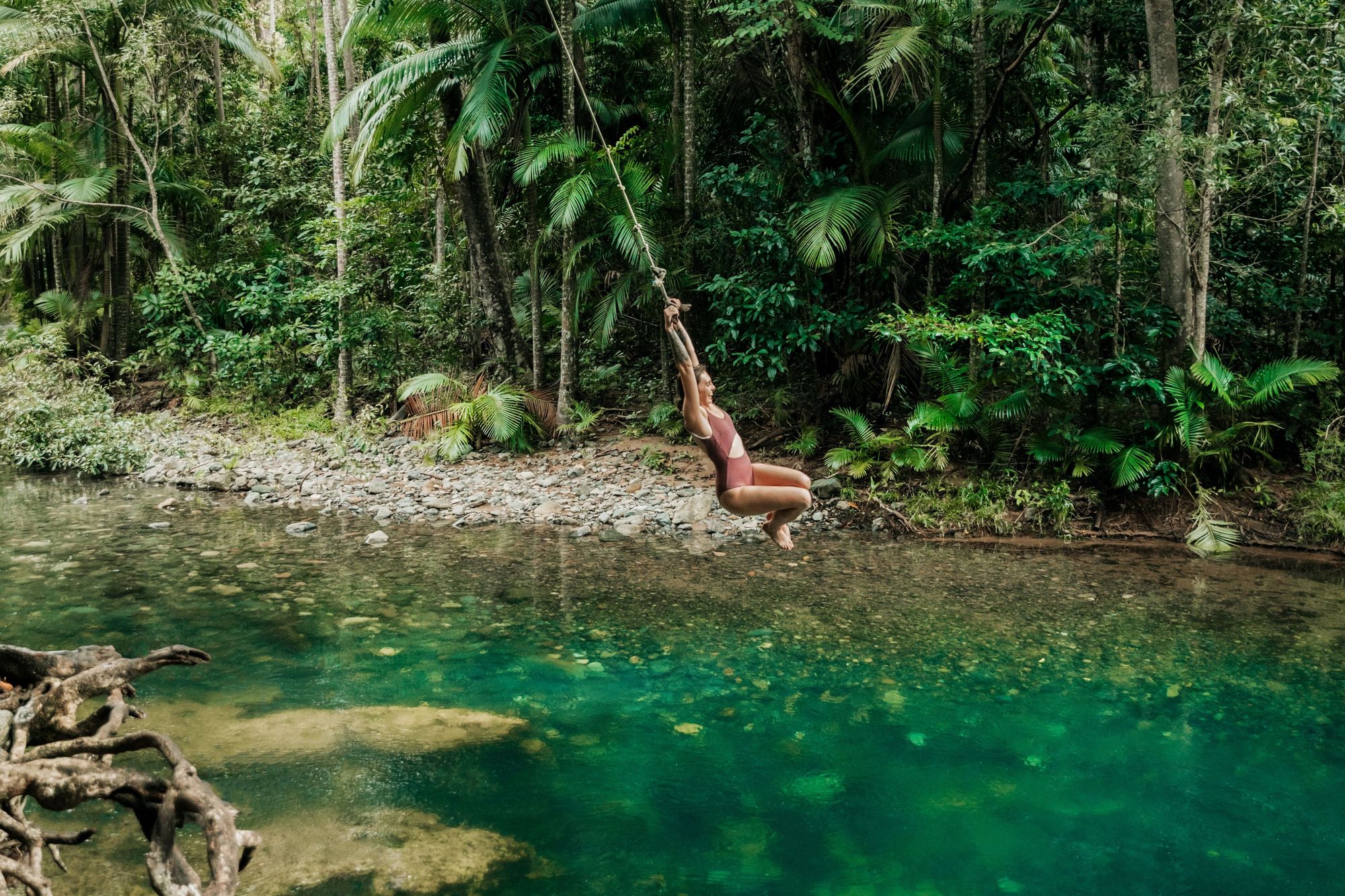 Daintree & Cape Tribulation

It's called Tropical North Queensland for good reason. Explore the place where the rainforest meets the reef at Daintree and Cape Tribulation. The Daintree Rainforest is part of the Wet Tropics World Heritage Area, which is about the size of Sydney, so fair to say there's plenty to explore here. Home to ancient plant species and thousands of animal species, a walk through the forest here will feel like stepping centuries back in time.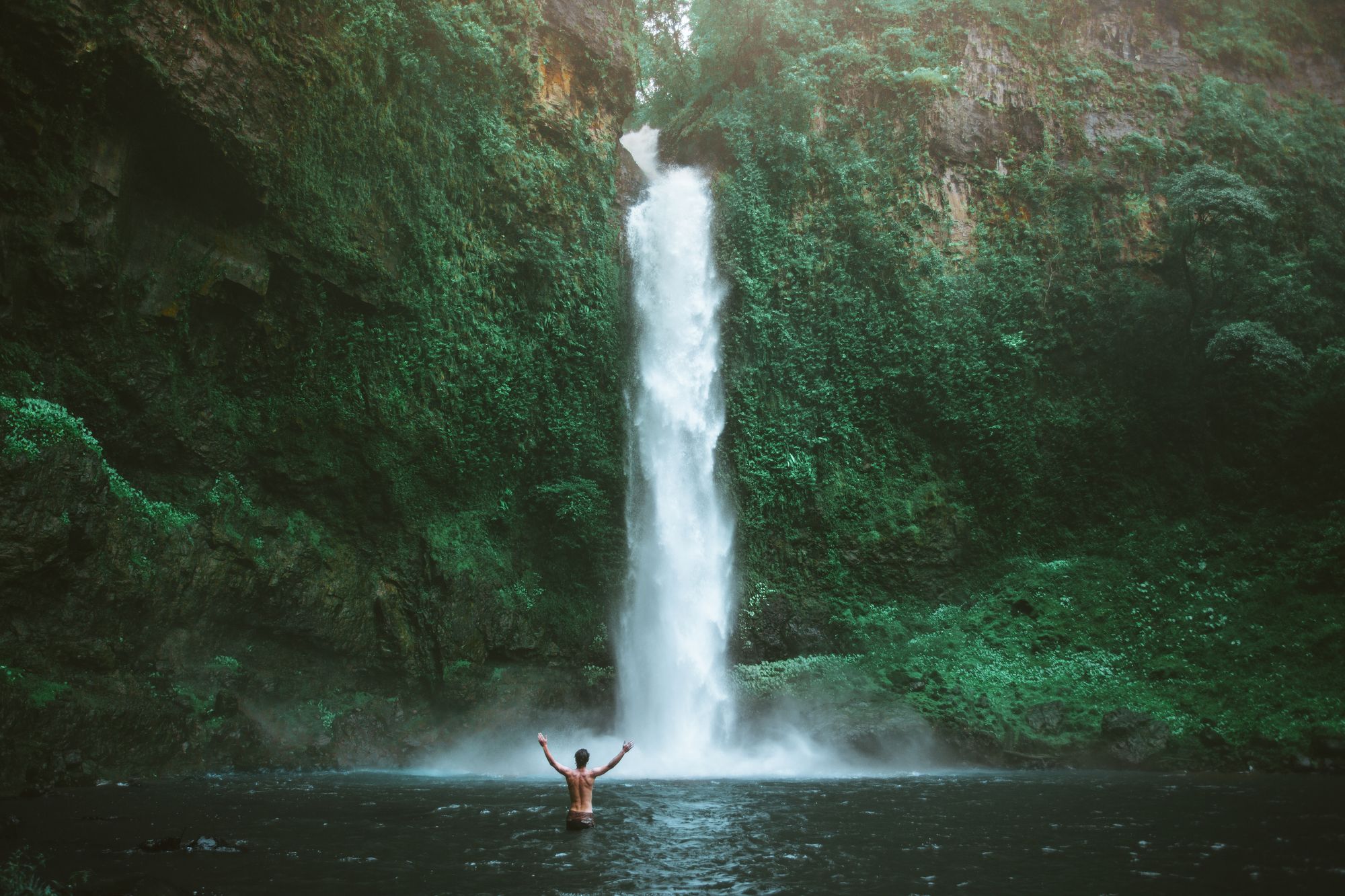 Atherton Tablelands

If you're all about chasing waterfalls, the Atherton Tablelands is your dream destination. But apart from the jaw-dropping nature, the region is also known for its coffee, mangoes, limes, bananas, strawberries and everything else good in the world. Also worth mentioning that you should keep an eye out for these fresh produce along the side of the road from local farmers! Just remember to take what you need and always drop the money into the honesty box.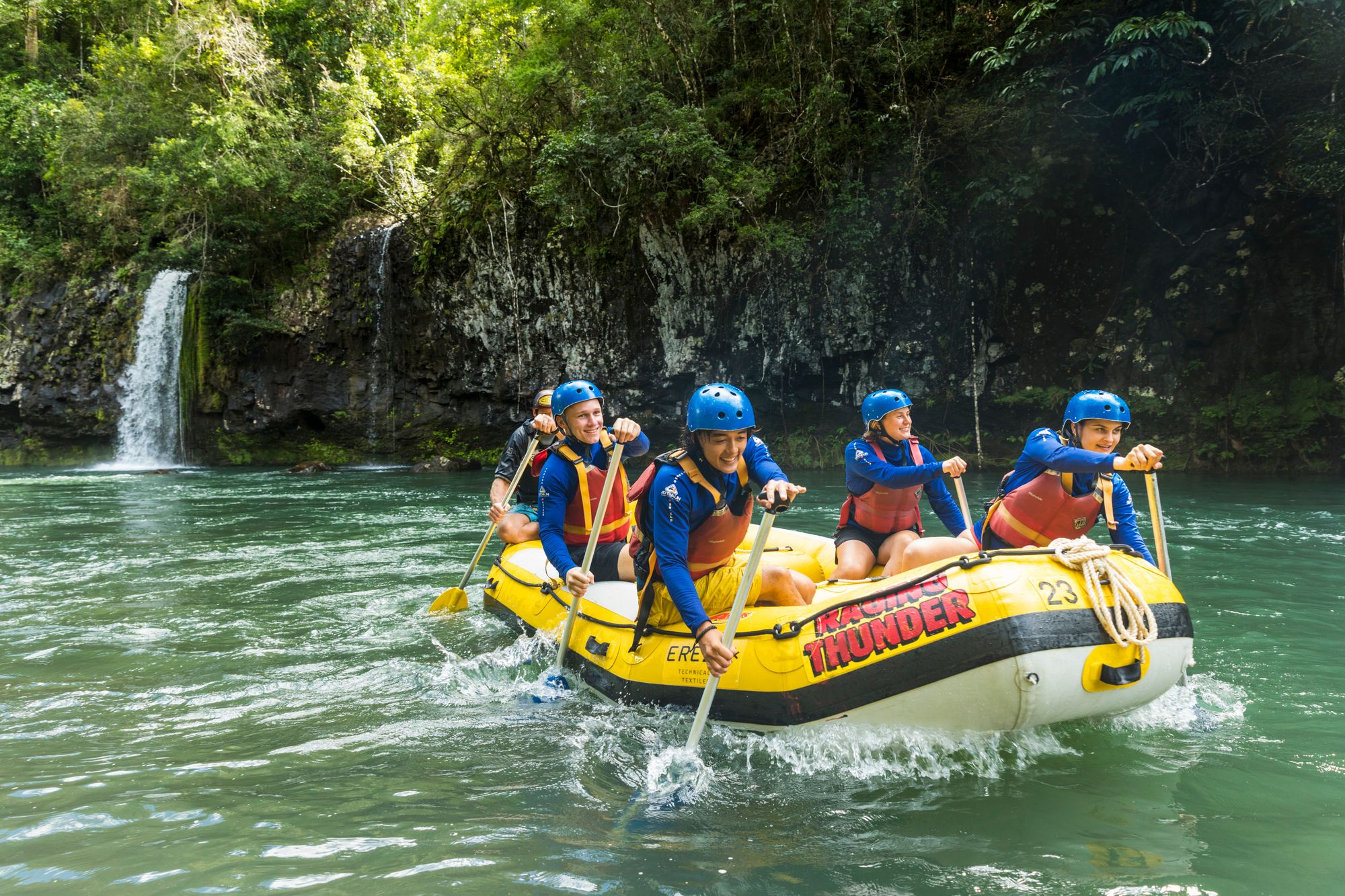 Adventure

If moving to Australia wasn't a crazy leap out of your comfort zone already, Tropical North Queensland is also home to a wild variety of thrilling adventures. Free fall 50 metres from Australia's only bungee tower, skydive over the Great Barrier Reef or go white water rafting down the rapids within the rainforest. You'll be busy ticking off bucket list items but that list will only get bigger and bigger when you're living in Tropical North Queensland!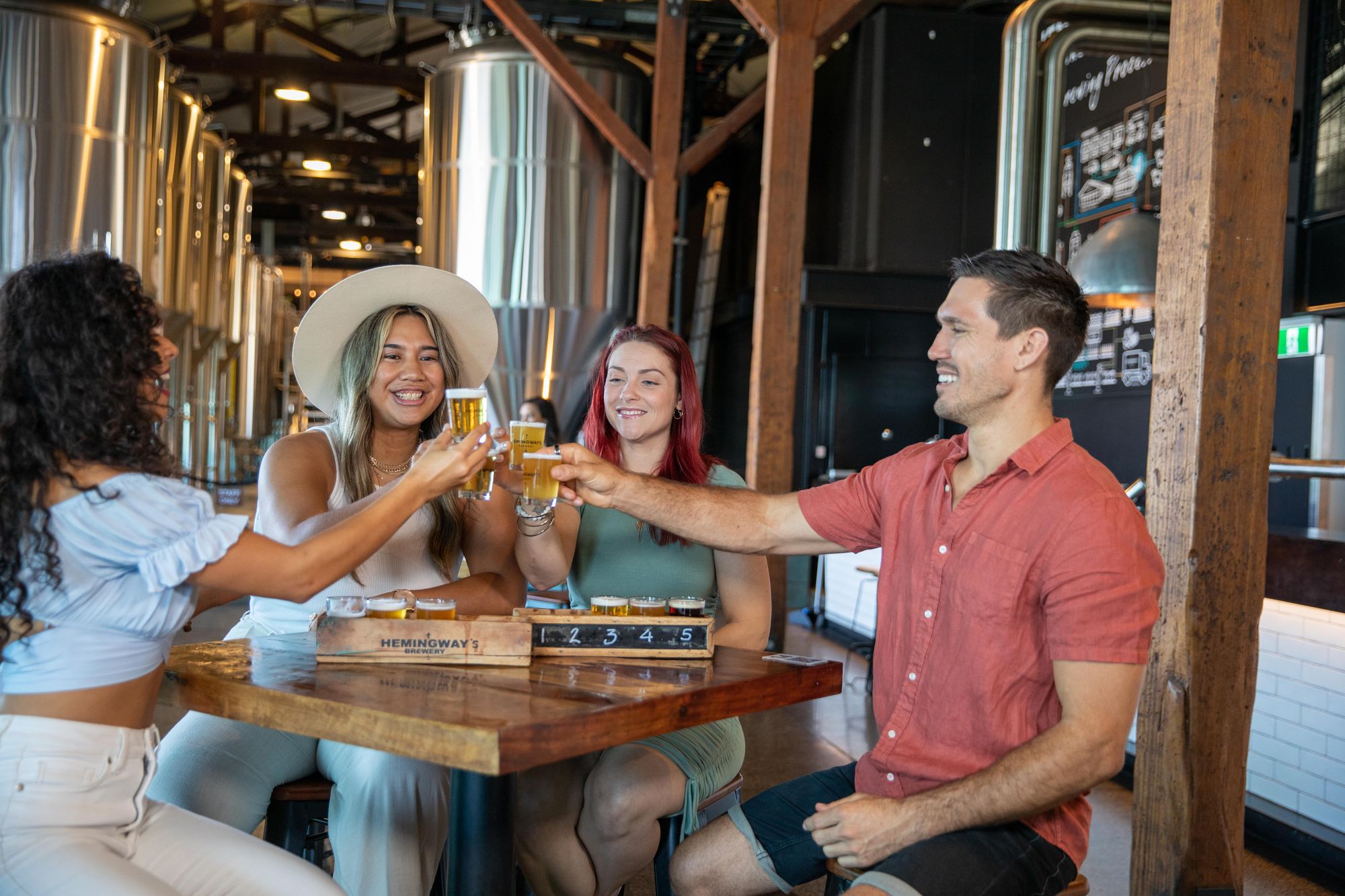 Cairns' bar culture

Don't let the overwhelming amount of nature fool you! North Queensland might be a thriving area for animals and plants, but it's also a party centre for locals and visitors alike! A popular tourist destination, the city of Cairns is central to all the natural wonders and also has a bustling nightlife for you to enjoy after your adventures. And once you're a local, having a drink after clocking off work with some of the best views of the Coral Sea would be just another Friday night. Here's a list of some of the best bars in Cairns to get your next bar hop started!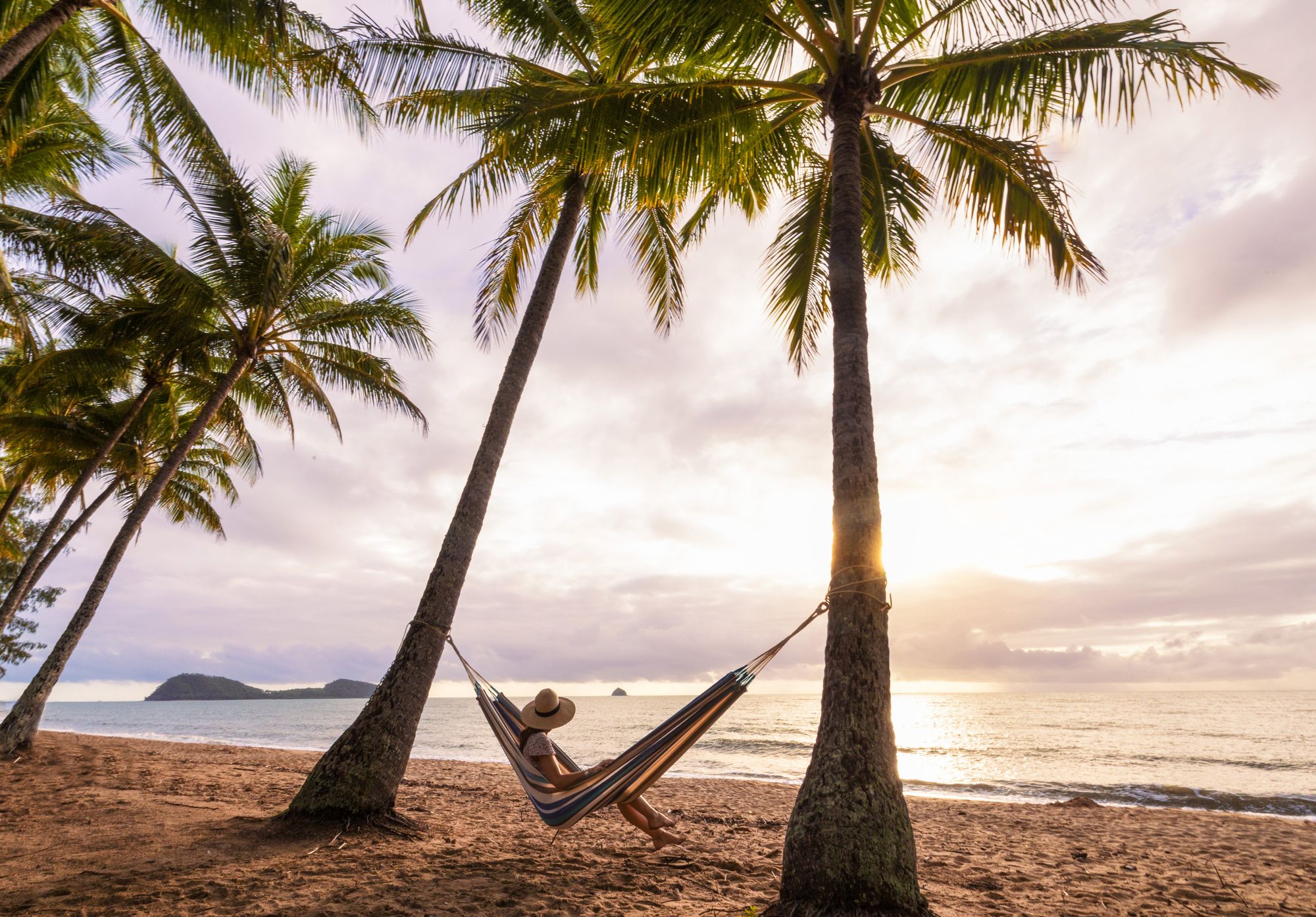 If after reading all this you're wondering, that sounds great, but how can I find a job there? That's where we come in my friend. Like we said earlier, you're our kind of people, so we make sure to take good care of you. We've got various partners scattered around Tropical North Queensland, eager to hire working holiday makers such as yourself - so job hunting and handing out resumés would be a thing of the past.
Get started with planning your working holiday in Cairns or the greater Tropical North Queensland region today. Live the dream!