A day in the life: Working Holiday in Canada with Emma.
From winter to summer, here's why a working holiday in Canada is the lifestyle you've been searching for.
If you're thinking of living and working abroad, DO IT. I was stuck working that 9 to 5 life, living for the weekends, same old every. single. week. I didn't even know I was missing out on anything until I started my travelling journey in Canada, thanks to the help and guidance of Global Work & Travel.
Upon making the move to live and work in Canada I realised how you don't need to wait for those 4 weeks of annual leave to have an amazing holiday that's over in a flash, this holiday can last as long as you want! You can really answer the "How you doing today?" Questions with "Living the dream" and mean it, because you actually are! The amount of memories you create plus lifelong best friends you make can't compare to anything else.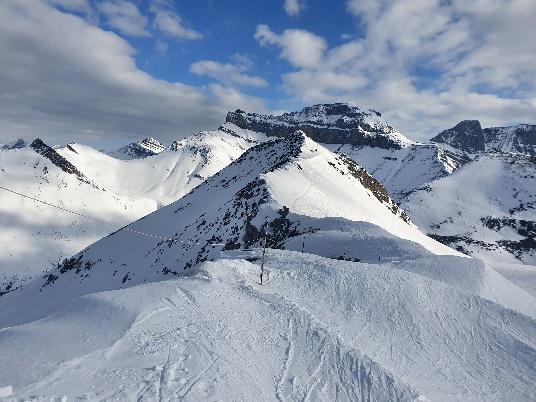 My day to day life - no more 9 to 5!
A day working at a ski resort in the world famous Canadian Rockies would consist of (as a Lift Operator) the beautiful drive up the mountain watching the sun rise as well as catching up with mates over events from the nights before. Then from team meetings straight to enjoying being the first one on the runs down to the lifts you're working on for the day.
During the day you meet so many people from around the world of all ages with the same passion for skiing/ snowboarding who pass by using the lifts. Apart form Lunch breaks where you have the opportunity to ride, you also get ride breaks! You actually get paid to ride! And you might even pass the occasional moose that lives on the mountain, yes a MOOSE. If that's not the best job ever, what is? At the end of the day after packing the lifts up, you and your mates head straight to the mountain bar where lots of great memories are shared or go back to the mountain for night skiing then soak in the free hot pools you have access too as well!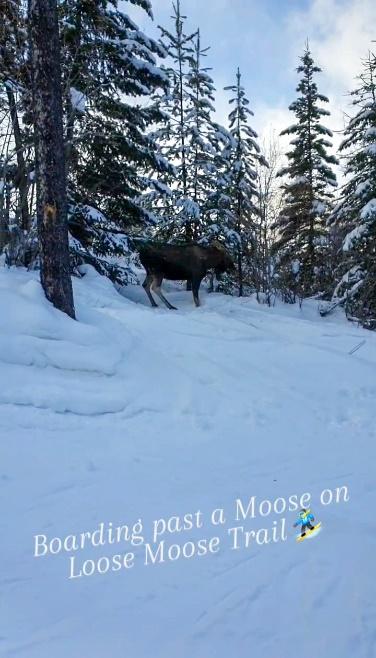 With days like this every day it barely feels like work. Usually you get 2 or 3 days off work a week where you have the option to clock up your snowboarding days on the mountain (with your free pass you get for working there) or travel around and discover new places you've never been or even heard of before!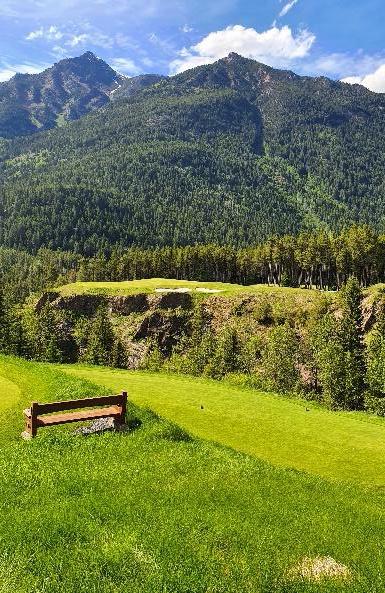 No snow? No problem!
Now for the Summer season! Working as a beverage cart girl at a Canadian golf course really was the best summer job. With stunning views every day to earning crazy amounts of money in tips alone. Summer is bear season so working on a golf course you will encounter many bears and wildlife especially if you're working up in the mountains, So knowing bear safety is key! Once work was done we would all head to the lake in town for a dip and a few drinks then sit around a fire come night. The best way to end a work day.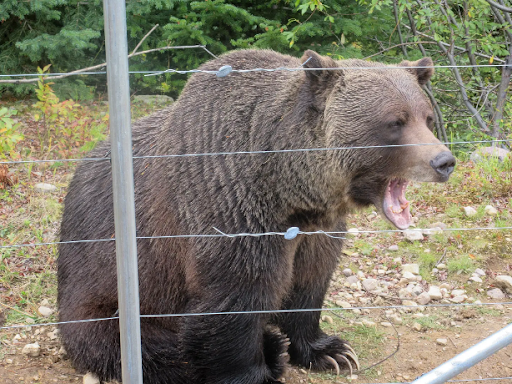 I could easily go on and on about why it's the most amazing experience to work and travel abroad but I need to shout out the guys that I couldn't of done it without! If you need advice or are keen to give it a go just give Global Work & Travel a call or shoot them a message. I can't describe how handy it was to have their help getting everything from visa's to jobs sorted out as I had no idea myself, especially on my first time living abroad.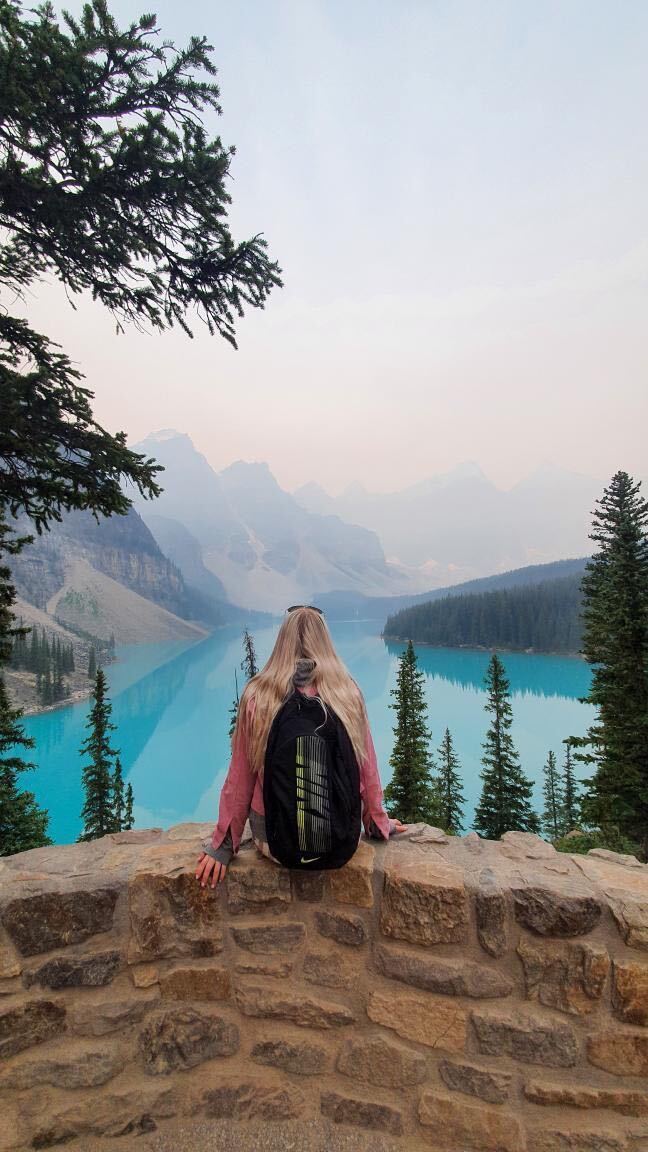 With 1.5 years living and working in Canada the top 5 things I would recommend doing are:
1. Work in a Ski Resort during the winter!
2. Lake Louise to Jasper road trip on the Icefields Parkway Drive.
3. Enjoy a game of Golf
4. Go to an ice hockey game
5. See boo the grizzly bear at Kicking Horse Mountain.
Think a working holiday in Canada sounds too good to be true? Think again! If you're keen on switching up your day to day life, there's no better time than now. Get started with Global Work & Travel today!