20 Months and Counting: Teaching English in Thailand
Hi, I'm Sebastian! I am from England and am teaching English in Thailand. I love it here and I am going to share some of my experiences.
I signed up with Global Work and Travel in December 2019, with the intention of flying to Bangkok on the 25th of April 2020. I was working at a UK boarding school in Leicestershire and in order to comply with my contract, I was required to give one term's notice. So, I handed in my resignation at beginning of the term in January with the intention of leaving at the end of March and flying in April. Then of course Covid 19 became a serious problem and the trip was postponed. This was particularly frustrating as I knew that I was going to be unemployed until I could fly. Besides teaching, I earn some money from narrating audiobooks and recording voice-overs, but the work was very unpredictable.
Global Work and Travel were extremely supportive and kept me and the other teachers waiting to fly updated. Initially, myself and the other teachers were going to attend an induction week and a one-month TESOL course in Hua Hin in the Gulf of Thailand. Due to the continuous delays, I opted to attend the TESOL course online. Eventually, I flew to Bangkok on the 20th of December 2020. But because Thai Airways were not flying at that time, Global helped me organise a ticket with a different airline.
I arrived in Bangkok and was given a very friendly welcome and was driven to the
quarantine hotel. You can see the room I had. We could not use the pool, but lounge by it for an hour, twice during the two weeks stay. I was finally collected and driven to Hua Hin. We had the induction week which included an optional TESOL extra course and various activities. We were staying in a hostel near the sea. You can see in the photos below of the beach at Hua Hin, myself and some of my companions and the Khao Sam Roi Yot National Park.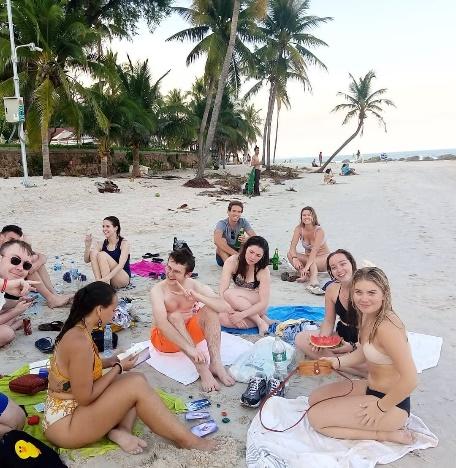 After the induction week, me and two other teachers were driven to Bangsaphan further down the gulf. It is also a beautiful place. The accommodation that I and my American colleague had and some places in the areas are in the photos below. There are amazingly beautiful places to see there.
After three months it was time for myself and two other foreign teachers to move on as the school did not want to renew our contracts for another term. Global was extremely supportive and immediately found me another school in Bang Khun Thian, just outside Bangkok. This was another great and new experience. During this time, I explored more places in Thailand, mainly Chaiyaphum.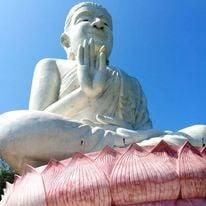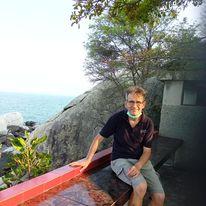 I am now teaching at a great school in Lamplaimat in Buriram province. I really do like it here. It is a friendly school and the accommodation, which is about a kilometre from the school, is clean and comfortable. The photos below show a ceremony at the school a summer camp and an assembly where we are
introducing ourselves.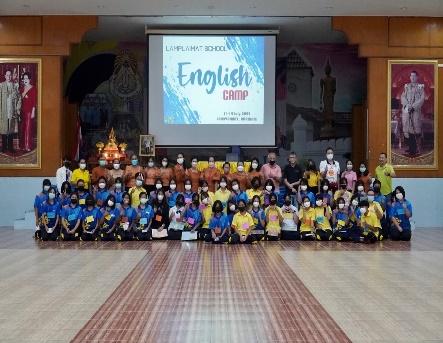 I was 60 in March 2022 – yes, I know, I am getting on a bit-, so myself and my partner you see in the photo below went to Pattaya to celebrate. It is a beautiful place and even though some of the places were still closed due to covid, we had a great time.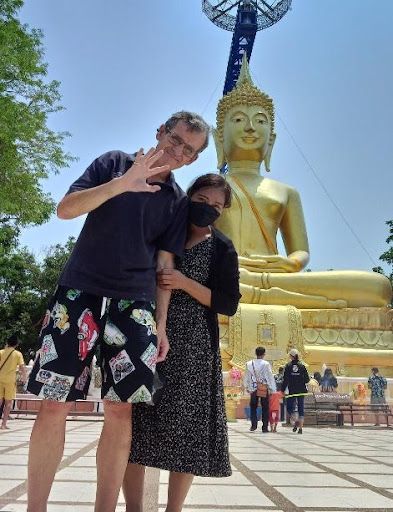 So, this was a very brief summary of my trip so far. At the time of writing, I have been here for twenty months and I definitely want to stay here for a few more years.
Thanks for reading this. Bye!