5 Reasons to Teach English in South Korea
If delicious food and an out-of-this-world experience are on the top of your travel list this year, teaching English in South Korea may just be your thing. With the old ways of Asia still shining through to perfectly balance the crazy mix of technological innovation, a trip to South Korea is sure to inspire.
Its famous neighbours China and Japan used to hog the limelight, but now South Korea is finally finding itself a name of its own. Interest continues to spike in this little-visited corner of East Asia, as more travellers discover its delightful combo of culture, city, and amazing eats - plus, non-stop K-pop. If you're looking for a break, ways to strengthen your soft skills, or simply want to live it up in one of the most developed countries in Asia, here's a few reasons why you should consider teaching English in South Korea…
Where old world charm comes with a vibrantly modern twist.
1. Seoul Search in a 24-Hour City
Numero uno on the list is Seoul itself, the cutting-edge of cool in South Korea! One step into the pulsating capital city will have you second guessing why they call this place 'the Land of the Morning Calm'. But even as the second largest city in the world (behind Tokyo) with a population close to 10 mil, it's still a fascinating mix of old and new traditions. Contrasting from modern skyscrapers to thriving urban neighborhoods, it also offers centuries of old Buddhist temples all throughout. Whatever you want, day or night, Seoul can provide. It's the ultimate mix of everything you want in a city and the best place to get your Seoul searching on!
2. Cheap City Livin'
Half a century ago, South Korea was one of the poorest countries in the world. Now? It's got one of the strongest economies. Even with such a thriving economy, the majority of goods are still hella cheap: bars, restaurants, snacks, alcohol, transport, electricity, hostels, and clothes are all super inexpensive. If you want to save all those dollar bills, you should avoid imported goods at all costs. Items like fruits and vegetables, cheeses... and Samsung products come at a cost (Nope, Korean's don't even get a discount!).
Accommodation for teachers is all inclusive too. It comes fully furnished and is provided free of charge for teachers. It's all arranged once you've been placed at a school, so it's generally a convenient bus or train ride away too, saving you lotsa moolah!
3. Earn Great Money
Although teaching is an experience for you, it's a pretty decent job to have in Korea. Quite a well paying one too. South Korea is one of the highest paying countries in the world to teach English in, and demand is always super high for new teachers. Typical salaries start from around 2 - 2.5 million KRW per month (1,800 USD - 2,200 USD), and often include a bonus at the end of your contract. You could easily find yourself in a classroom somewhere in bustling Seoul earning a handsome living and saving most of your money for that next great adventure.
4. The Food Though
South Korea is absolute heaven for passionate foodies. With restaurants, cafes and even street stalls scattered throughout every neighbourhood, you will never be far from delicious eats to satisfy those pesky kimchi cravings. There's no better way to deep dive into Korean culture than to embrace the full flavored heat Korean's can pack into their food. Think fluffy seafood pancakes, tangy char-grilled chicken topped off with a toast or 10 of Soju. We're sold.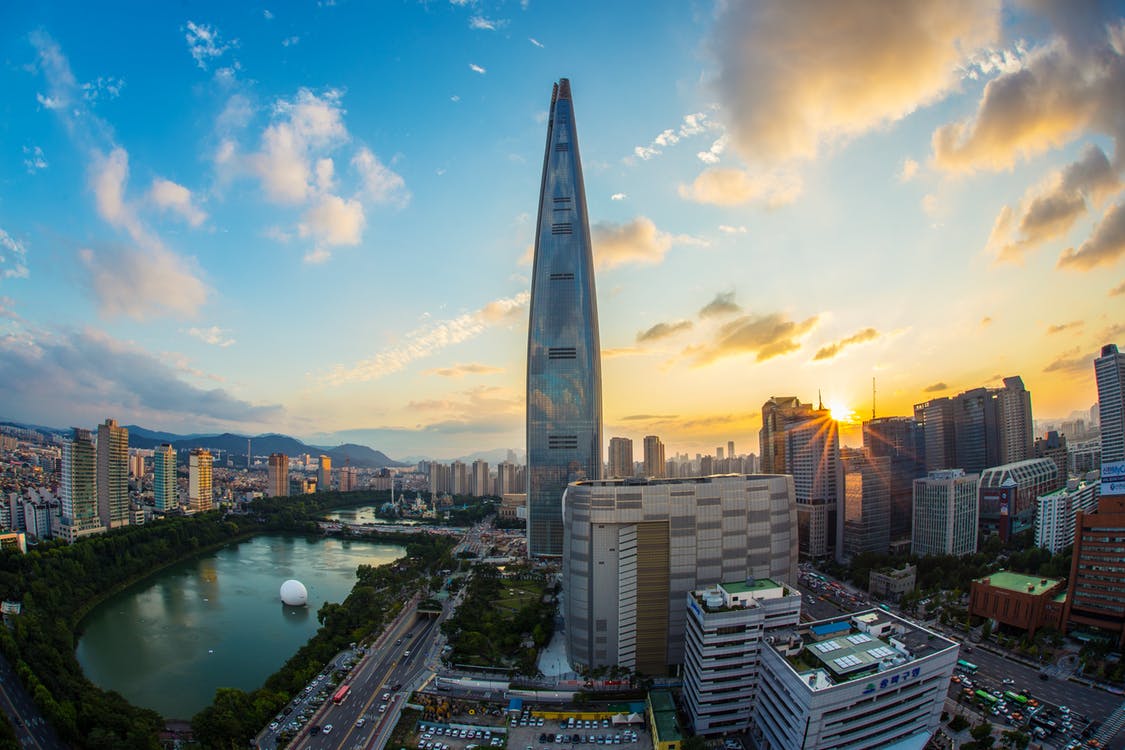 In 2015, Seoul was rated Asia's most livable city with the second highest quality of life globally.

5. Experience It All
You'll be able to hit the ground running as before you're placed at either a public school or a private academy, you'll also get to complete a 120 hour online TESOL course. This is basically your crash course on teaching English as a second language and you'll gain tonnes of skills from it. You'll also get an in-country cultural orientation over a few weeks to teach you about Korean culture, cooking and language, while they learn all about yours too! You may even be able to pick up Korean yourself, it's super easy to learn!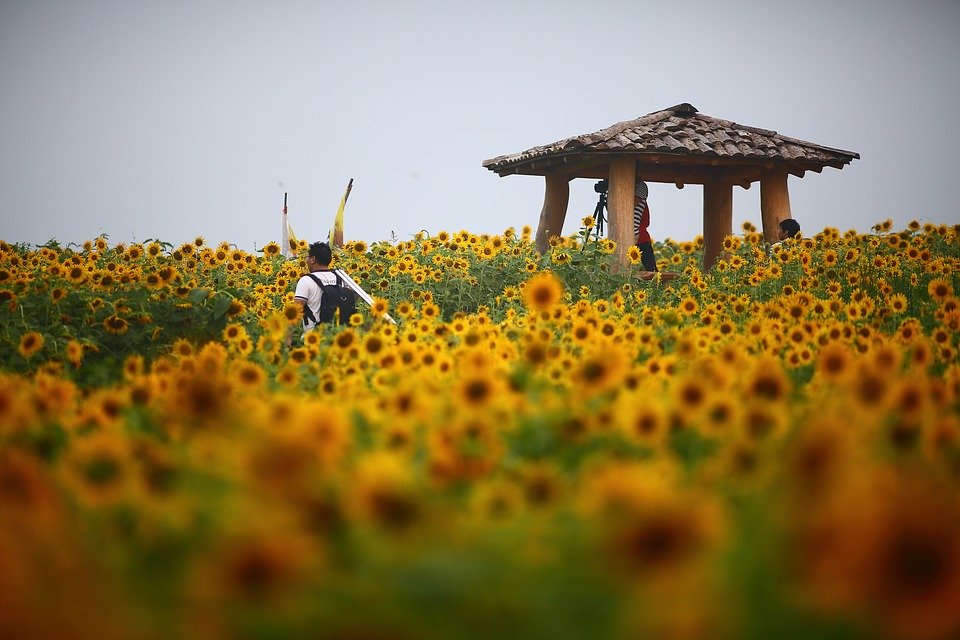 Even the small, quiet villages turn into tourist hubs during sunflower season, who come from far and wide to appreciate the beauty of the fields spreading throughout the hillsides.
What better way to tackle your travel bucket list than strategically positioning yourself in a country that provides easy and affordable access throughout all of Asia? Signing up to teach English in South Korea means exploring, eating heaps of delicious food every single day and taking your TESOL cert around the world with you. So, what are you waiting for?! We know you just fell in love, that little red button is your first step…