6 Unbelievable Rooftop Bars Around the World
There really is nothing better than going to enjoy a day or evening with friends at a bar that is decked out nicely, has your favourite drinks flowing, good vibes and an open sky above you. For some reason no roof is always better than any place with a ceiling and we're here to share our top 6 rooftops that may be worth dropping into on your next holiday.
1. HIGH ROOFTOP LOUNGE 🇺🇸
📍Venice Beach, California, USA 
Venice Beach is already a must hang destination when you're in LA, so when you find out it also has the perfect rooftop bar with amazing cocktails, overlooking ocean, palm trees and that famous Cali sunset. Life is pretty amazing!
2. GOLDILOCKS 🇦🇺
📍Melbourne, Victoria, Australia 
In this artsy, bustling city there are a few rooftops getting around worth checking out, but we have to say our favourite goes to Goldilocks. Once you find its sneaky entrance off Swanston St and climb a few stories high you'll find yourself amongst a sweet view of the city with a cold drink in your hand and the perfect setting for a great time out.
3. 1-ALTITUDE 🇸🇬
📍Singapore 
The world's highest alfresco bar and the perfect perch for 360-degree views of Singapore and a delicious cocktail in hand. Spend the day soaking up some rays or head out for happy hour and watch the city light up into millions of colourful sparkles. We could explain it but seeing is believing! 
4. MADISONS 🇬🇧
 📍St Paul's, London, UK 
Although we know the weather in London can sometimes be a little gloomy that doesn't get in the way of the awesome view from rooftops like Madison that look over the city and its close neighbour St Paul's Cathedral. It just makes it an even more amazing spot for when the sun does decide to hang out!
5. MASCOT BREWERY 🇨🇦
📍Toronto, Ontario, Canada
In amongst the tall skyscrapers of downtown Toronto lives the Mascot Brewery. Lovers of a good local brew and friendliness this rooftop bar offers chilled vibes and your very own keg to tap into with pals!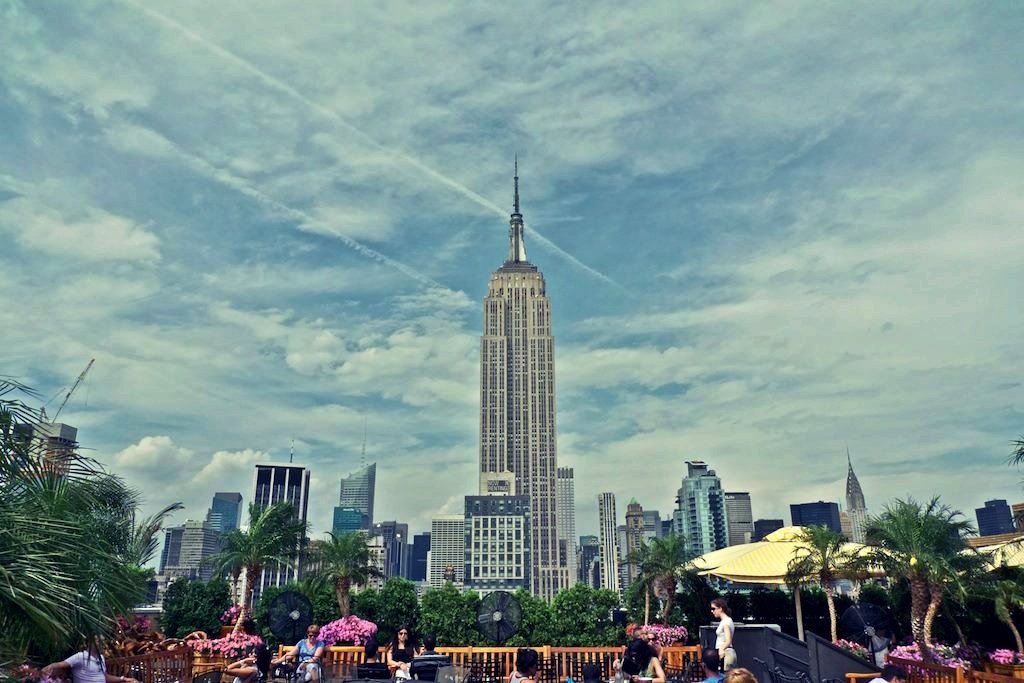 @230fifthrooftop
6. 230 FIFTH 🇺🇸
📍Manhattan, New York, USA 
Finally, we may as well give you a super rooftop to head to and we can't suggest a place any better than 230 Fifth in Manhattan, New York! Sun or stars this is an amazing spot to take in that famous New York City skyline and take a few sneaky Instagram snaps to keep the folks back home envious.
Sooooo what are you waiting for?! Mix it up this weekend, grab a ticket and find yourself sitting on one or more of these rooftops, drink in hand and nothing but blissful happiness.
Luckily, we have what you need to get there! Click the red button below if you're feeling adventurous.