Global Destination Reviews: Australia
The seasons are changing and for those of you up North that hate the cold it's time to trade those winter coats for a swimsuit and sun lotion to one of the greatest lands on earth. Let me introduce to you the land down under, Australia!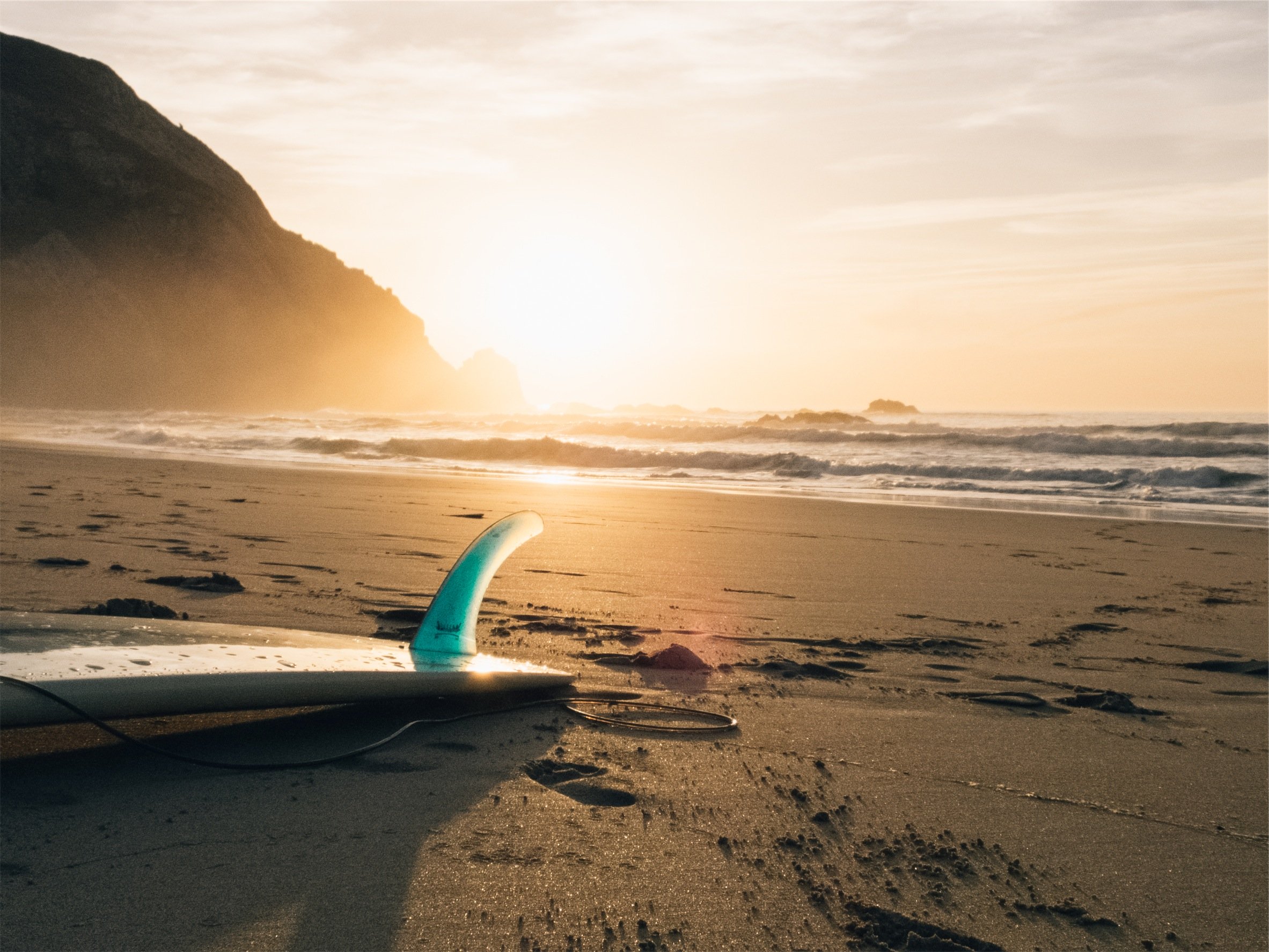 Population: 24 million
Capital City: Canberra (You all thought it was Sydney didn't you!)
Best time to travel: You can find sunshine somewhere in the country all year round!
Australia is an island. That's 30,000km (18,641miles) of coastline with over 10,000 beaches. That means there will always be somewhere to plonk your towel down and enjoy some well deserved Vitamin D.
Related: 5 Best Beaches to Visit in Australia
However, it's not just the beaches that draw in the crowds, it's the rainforests, the reef, laid back way of life and endless packets of Tim Tams (addictive chocolate biscuit). As if that's not enough, Australia has some of the cutest wildlife you will ever see (and some of the scariest) but it's hard to think about anything negative when you are enjoying your entire day in the sunshine smiling.
Aussies (local chat) are some of the most chilled out and friendliest people you will get to meet and they like to welcome everyone to enjoy their country. Even their neighbours from New Zealand love to spend all their time there. So look below, get accustomed and put Australia on your travel bucket list ASAP!
Location:  Down Under (yep, all the way down there)
Currency: Australian Dollars (Bucks)
How to get there & around: By plane. It can be a pretty long flight, but promise it's worth it. Once you land there are local Kangaroo Ride stations in most major cities where you can pick up your Roo and ride it around for a small cost like the locals...Nearly had you! In Australia you can catch planes, buses and trains just like you would back home. It's a big island, so a domestic flight will get you to places much faster, and usually for a reasonable price too. Hiring a campervan is also a good way to explore the endless coastline.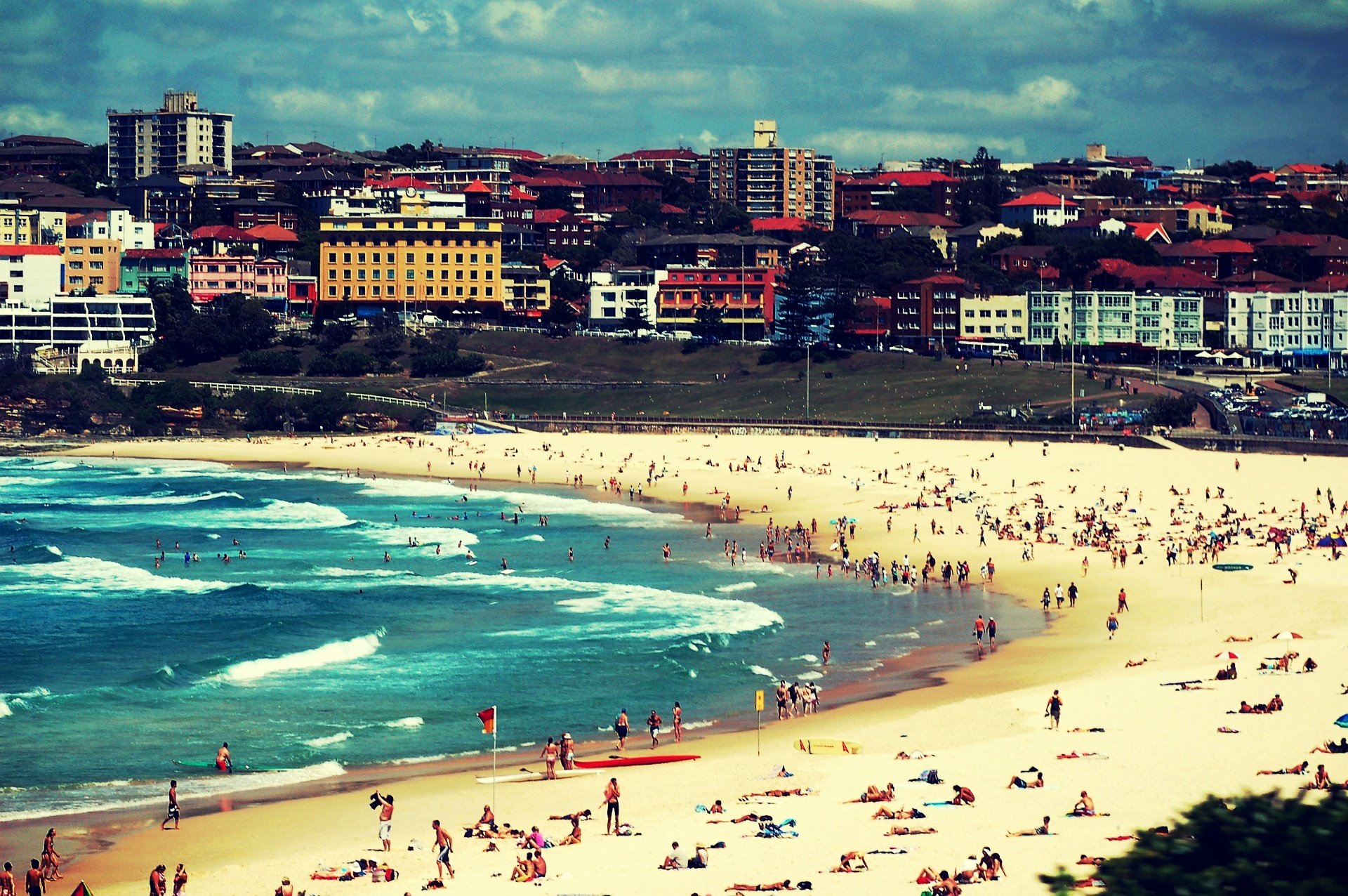 Have a taste of:
Milo, Tooheys & XXXX Gold Beer, Goon (cheap cask wine).
Foods to try:
Lamingtons, previously mentioned Tim Tams (stuff your suitcase for the journey home too), a Vegemite/avocado & cheese sandwich, fairy bread, hot chips with chicken salt (there are no actual chickens in the salt for our friendly vegetarians), Australian versions of Mexican and Japanese food are pretty amazing and if you get the chance grab a Cold Rock ice-cream. Smoothies are also a great choice.
Animals to meet:
Kangaroo, Koala, Emu on a good day, Lizard, Wombat, Sea Turtles, Platypus, Echidna, go find Nemo (Clown Fish), Platypus and Starfish are pretty cool.
Animals to meet but not touch:
Snakes, Spiders, Crocs, Sharks, an Emu on a bad day.
Sporting events to attend:
The Grand Prix, Melbourne Cup, Sydney to Hobart Yacht Race, Cricket match, Footy match, there are always Surf Comps on too.
Tourist things to enjoy:
Head to the outback, climb Sydney Harbour Bridge, hold a Koala at Currumbin Wildlife Sanctuary on the Gold Coast, scuba dive on the Great Barrier Reef, ride the trams of Melbourne with a delicious coffee in hand, party in Surfers Paradise, dive with Great White Sharks in South Australia, watch the sunrise over Uluru (Ayers Rock), learn to surf at Bondi Beach, go whale watching, meet wild dolphins at Tangalooma Island, meet the happiest animal on the planet the Quokka on Rottnest Island, WA.
Get local:
Go down to the beach and cook up a Barbi (Barbecue), grab some XXXX Gold or Tooheys beers, buy a frisbee/boomerang and throw it, drive the 10 hours from Gold Coast to Sydney and stop overnight at Coffs Harbour to visit The Big Banana, go to Cookies Rooftop Bar in Melbourne, celebrate an Australia Day (January 26th), hang out with the hippies of Byron Bay or drive The Great Ocean Road in Victoria.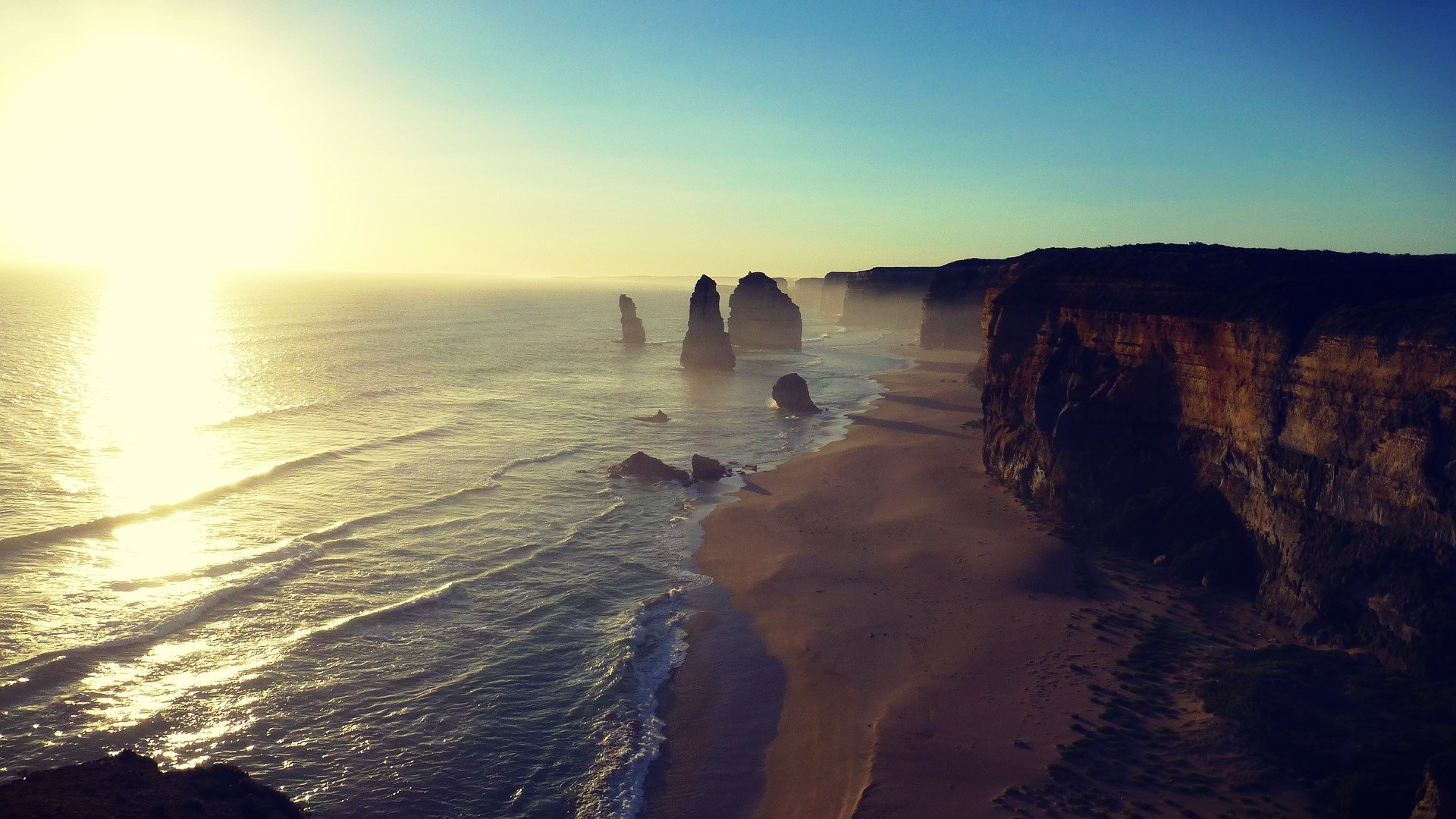 Famous people that are Australian:
Thor and his equally good looking brother Liam Hemsworth, Iggy Azalea, Margot Robbie, Kylie Minogue, Keith Urban, Cody Simpson, Elle Macpherson.
How to speak Australian:
Australians shorten everything... Australia - Straya, Vegetarians - Vegos, Service Station - Servo, Afternoon - Arvo, Police - Coppas, Facebook - Facey, Instagram - Insty, Barbecque - Barbi, oh and if someone asks "How you goin'?" that means 'How are you?'
What to pack for Summer:
Swimsuit, sunglasses, sunscreen, towel, flip flops (in Australia Flip Flops are called 'Thongs')
What to pack for Winter:
Swimsuit, sunglasses, sunscreen, towel, thongs and maybe a sweater if you are headed to the snow. That's rqight not only does Australia have beaches, cities, rainforests and a relaxed vibe but the country thought it would really show off and add awesome snow resorts to its list of incredible inclusions. You can even run the slopes with just a t-shirt on most days - chances are a Kangaroo will hop past you on the slopes too. Only in Australia!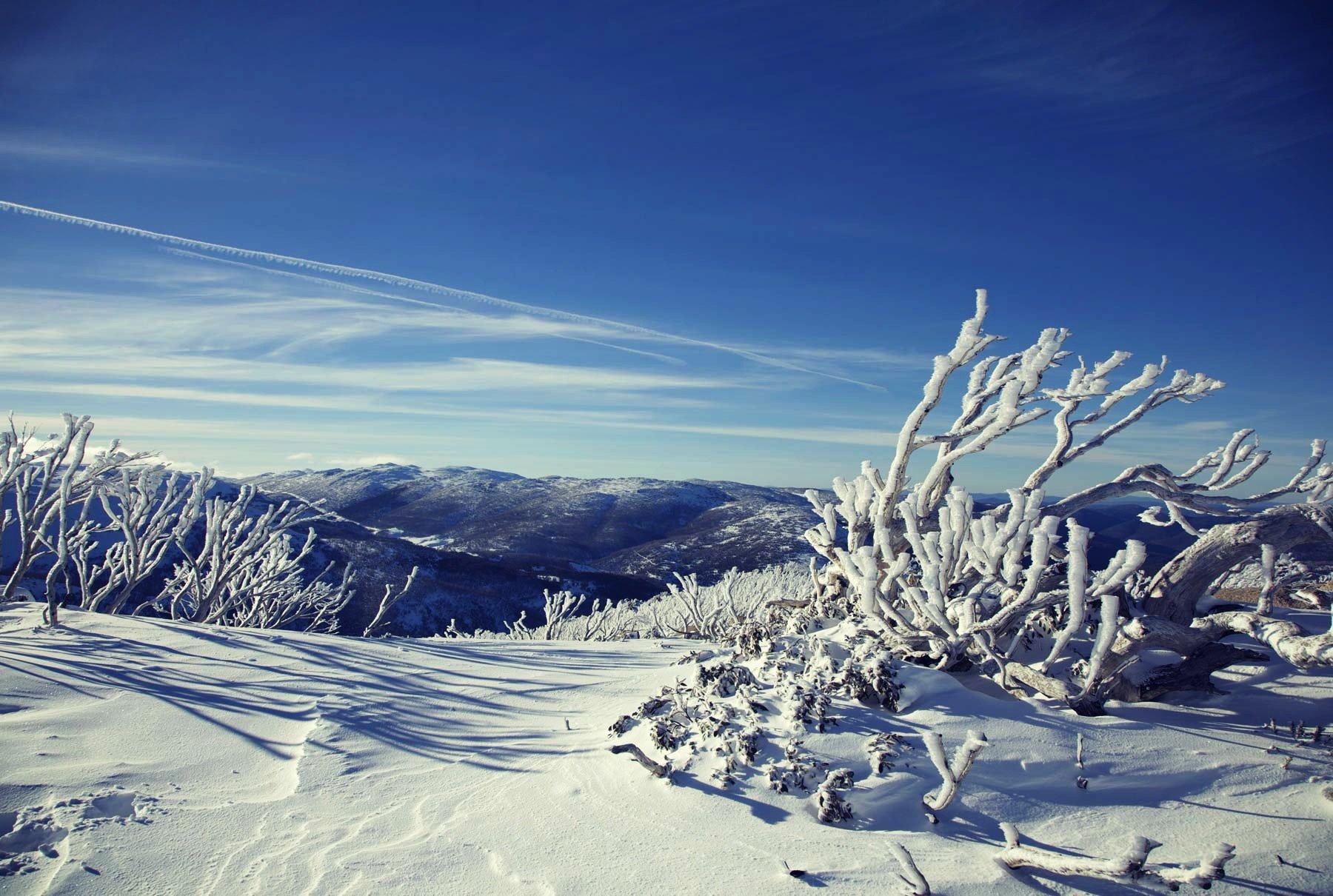 You see it doesn't matter where you go in this impressive country, you are destined for a good time! Where else will you get the chance to tan in the snow on an island, meet the cutest and creepiest animals of your life, learn a new language similar to your own and become the most relaxed version of yourself. It's time to pack those bags already and get the absolute travelling experience of a lifetime. See you in Aus!!
Related: 15 Tips to Save Money in Australia
See how to sort out a trip to Australia now!