Global Destination Reviews: United Kingdom
Let us introduce to you the United Kingdom made up of Scotland, Northern Ireland, England & Wales who have been besties now for almost four centuries #squadgoals. Obviously the absolute best part about this group is location, location & location. It's a stone's throw away from its chic European neighbours and the fact that it is called a Kingdom makes it even cooler. It's pretty obvious why it gets around 30 million travellers exploring the coastal towns, rugged highlands and bustling cities every single year. If you want endless stories and things to snap, share, tweet, tumble or pin to your friends back home then you are not going to get let down!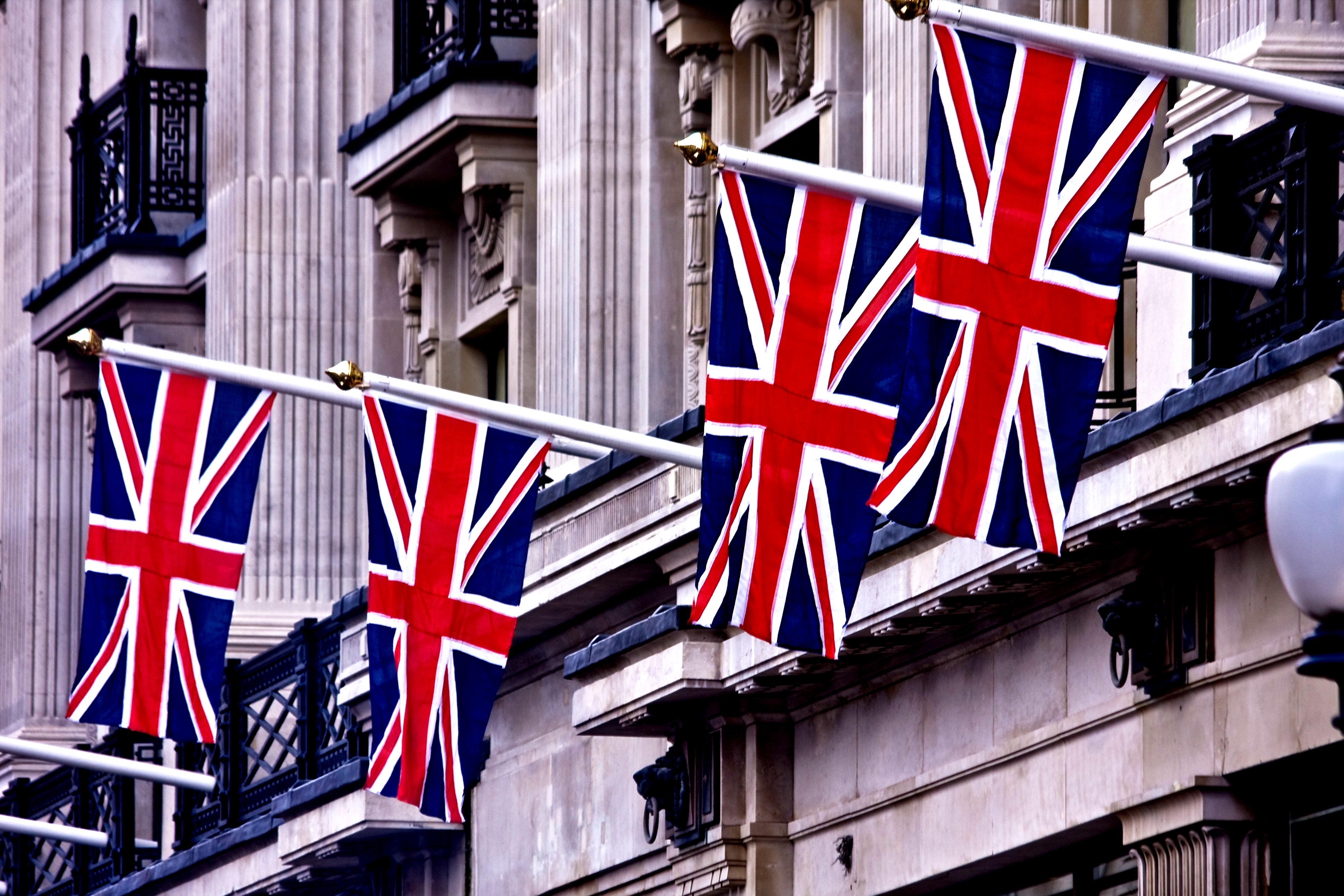 [The Union Jack flag is a super blend of all four countries flags.]
Population: 63 million
Capital City of the Kingdom: London
Best time to travel: As soon as you finish reading this!
ENGLAND
| | |
| --- | --- |
| | Let us start with England because let's be honest you've all heard of London which just so happens to be the heartbeat of this country and the capital city of the kingdom. |
The 'must-go-see' list of England...
The ancient ruins of Stonehenge, Brighton Pier, Windsor Castle, the Roman Baths of Bath, some good looking college men rowing at Cambridge University, Shakespeare's crib, the club scene in Newcastle (Geordie Shore style) & London of course which has a couple of things to see too like Big Ben, London Eye, Tower of London, Buckingham Palace, Leadenhall Markets, Brick Lane, Harrods, Westminster Abbey, Camden Town, bike rides in Hyde Park, the Tube, Pimms for breakfast, Yorkshire Pudding from the North, Craft Beer, The Thames and a possible sighting of Prince Harry or Kit Harington. Ok so by a couple of things to see we actually meant a lot.
There's also rugby, cricket, pubs, polo, shopping, double deckers, Harry Potter, food, tea, music, festivals, standing in red telephone boxes, listening to posh accents and century old pubs to hang out in.
We also recommend an umbrella and some Wellingtons for this trip!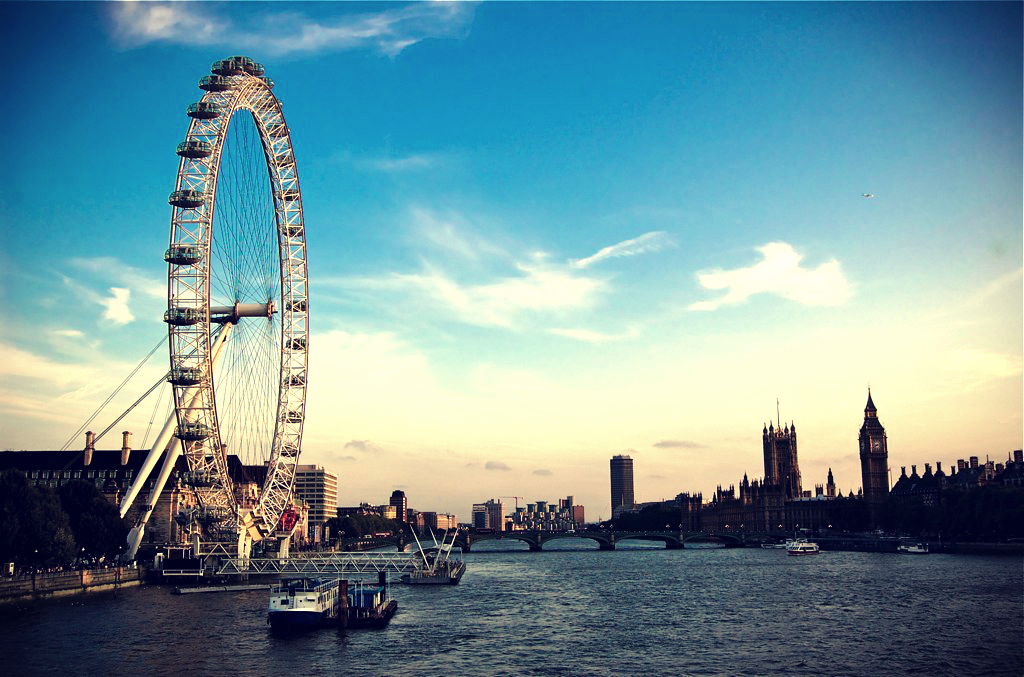 WALES
| | |
| --- | --- |
| | Move a little to the West of England and we have Wales. They haven't made it onto the Union Jack flag but who cares when you have a gnarly dragon on your own flag anyway. |
The 'must-go-see' list of Wales...
Castles, Castles, Castles everywhere but they are so incredibly amazing you will want to see even more. Top trending castles are Cardiff Castle, Caerphill Castle, Harlech Castle & Beaumaris Castle. You can also explore the Snowdon Trails, rugged mountainsides and get in touch with your outdoor self.
The Welsh are best known for their tongue twisty secret Welsh language. Wait until you hear it or read it! There is even a town in northern Wales with the longest town name in the world so make sure to go visit Llanfairpwllgwyngyllgogerychwyrndrobwyll-llantysiliogogogoch! Yep, that just happened.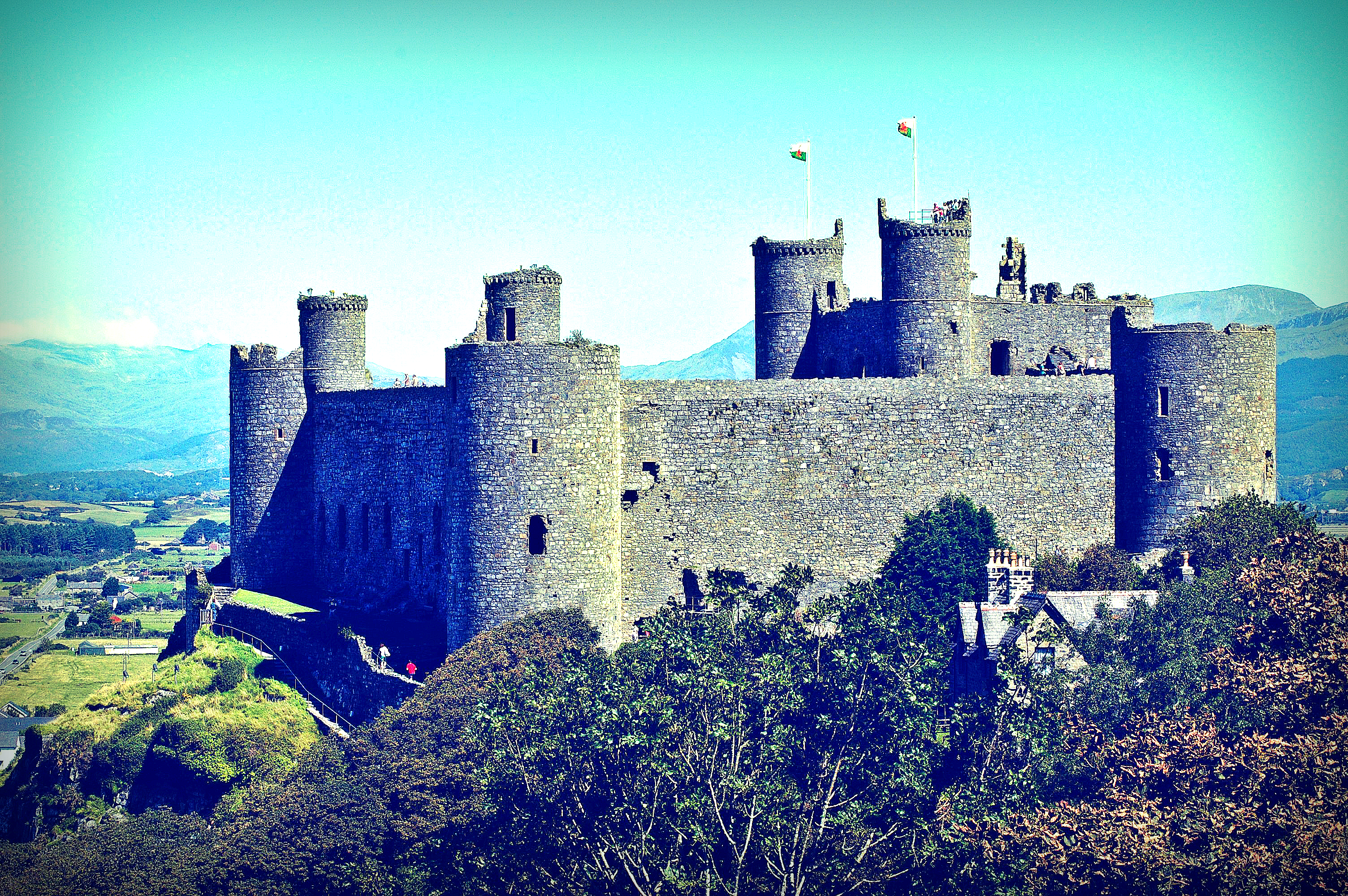 [Harlech Castle]
NORTHERN IRELAND
| | |
| --- | --- |
| | Not just Ireland, this is Northern Ireland. The two are now their very own countries and Northern Ireland has decided to stay with its clique in the UK and although not together anymore they have some incredible history and places to explore. |
The 'must-go-see' list of Northern Ireland...
The Titanic museum since this is where RMS Titanic was originally built, Belfast Castle, The Giant's Causeway, celebrate a St Patrick's Day in the capital, stumble upon a Game Of Thrones ep being filmed or get spooked at BallyGally Castle where its frequent visitors are mostly see through.
Lastly you need to try Guinness if you haven't already. The official Guinness Brewery is down south in the capital of Ireland (Dublin) however the locals of Northern Ireland have got the skills it takes for the most perfectly poured Guinness you will ever taste!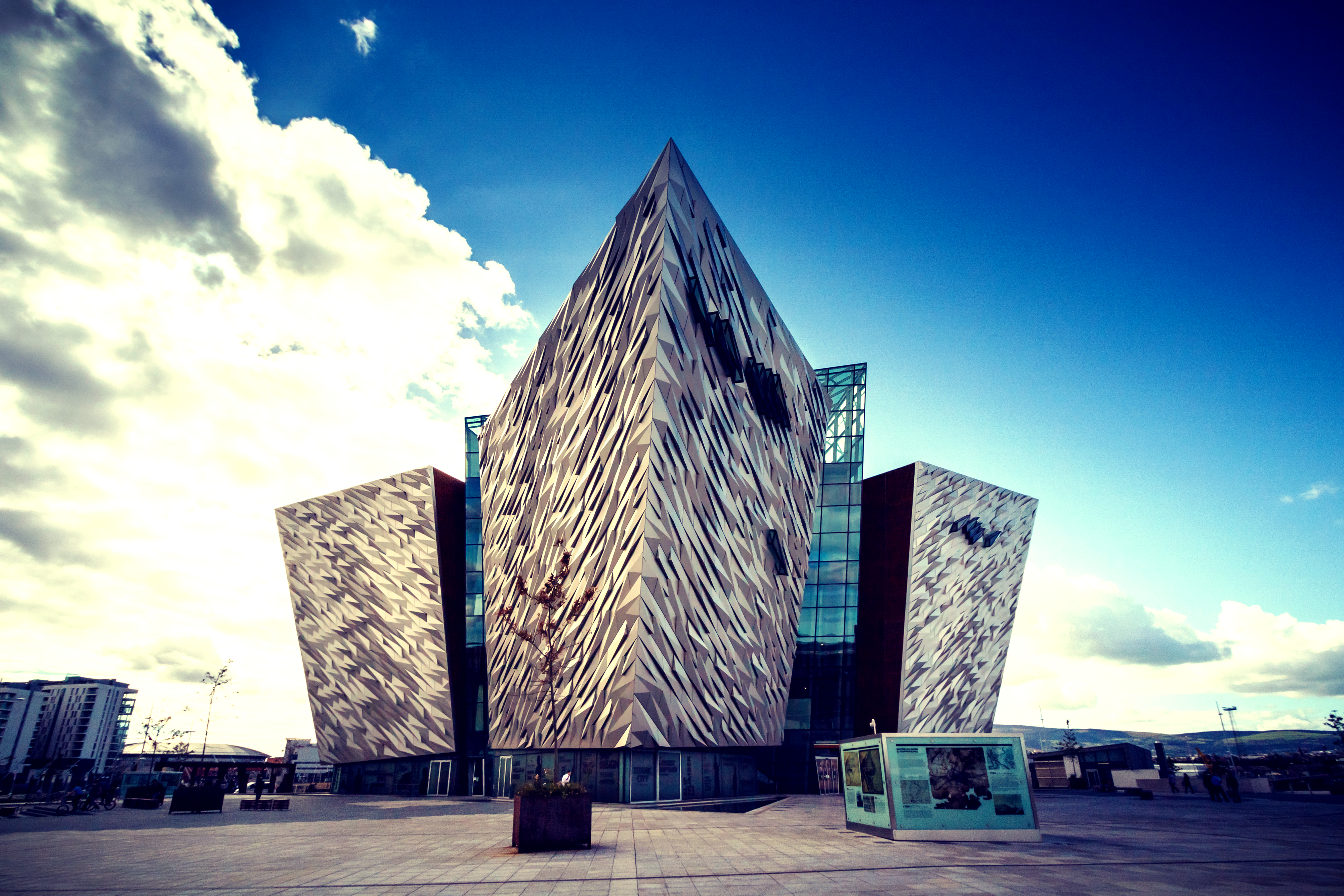 [The Titanic Museum looking very similar to a ship itself...crafty]
SCOTLAND
| | |
| --- | --- |
| | Head to the highlands and get ready for some breathtaking scenery and men in the most adorable tartan skirts ever. This is Braveheart country! "They may take our lives, but they'll never take our freedom". (Insert Scottish Accent) |
The 'must-go-see' list of Scotland...
The Loch Ness to find creatures of the deep, a Billy Connolly comedy show, cruise the streets of Edinburgh (Capital), watch the Highland Games, Isle of Skye fairy pools, Glasgow, a bagpipe jam session, Haggis...hmmm maybe not, Scottish Shortbread, go for a round at St Andrews Golf Course and finish off with a nightcap of Scotch Whisky.
The Scottish accent is also one of the most hard to understand dreamy delights your ears will ever get to hear.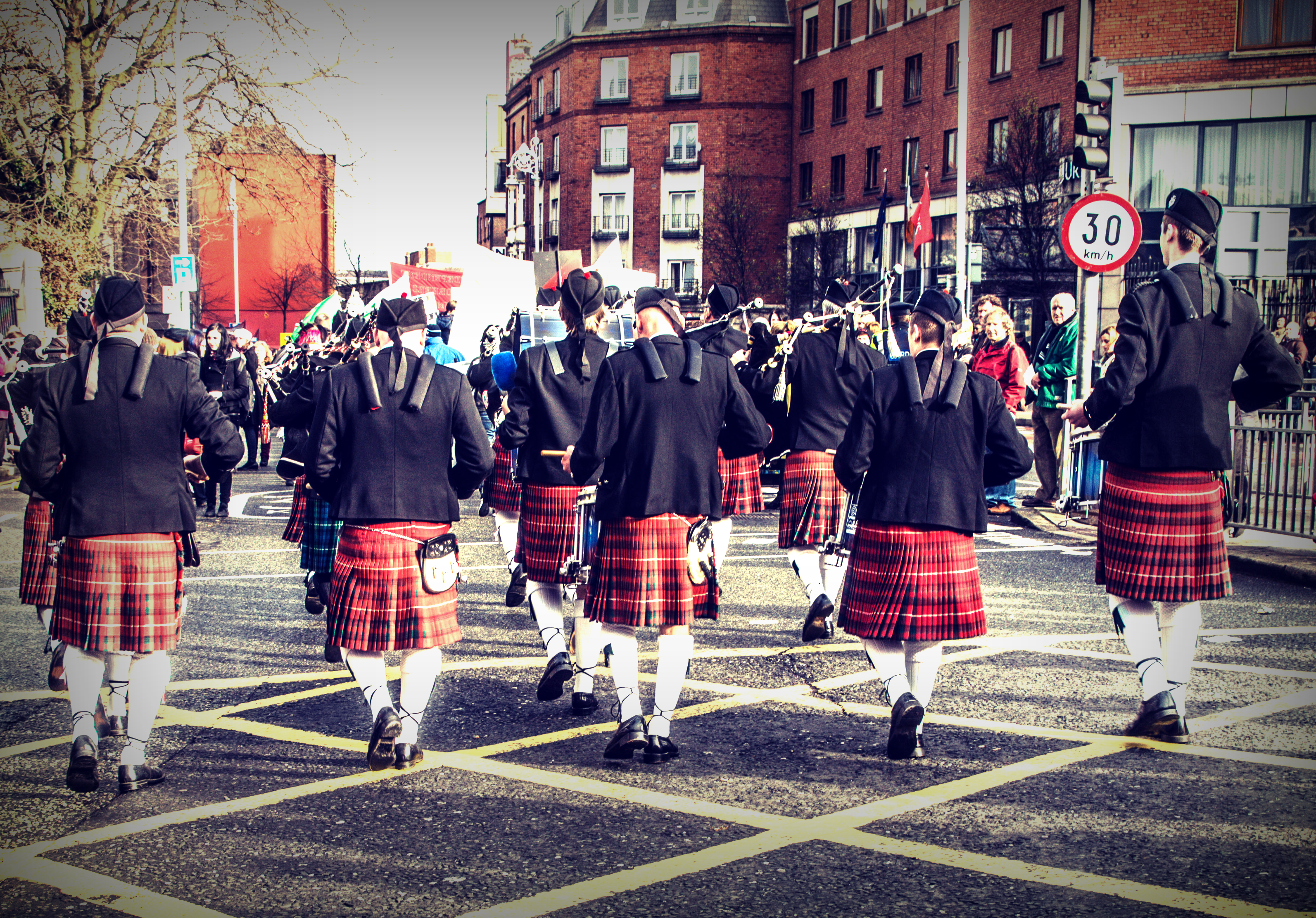 [Scottish men repping their Kilts!]
That's all from the UK at this stage unless they plan on adding any new friends to their clique soon, the four of them have a pretty large selection of fun ready to go. Now it's up to you to get exploring and find new adventures. So let us point you in the right direction! Click below and see where you could start your United Kingdom explorations...