Rescue Paws: The True Underdog
I've been working at Global since 2011 and have witnessed the entire creation of the non-profit we co-founded, Rescue Paws; from birth to present. Currently I look after the Rescue Paws website and the generous donations we receive from all over the world. Let me tell you a little bit about the project itself...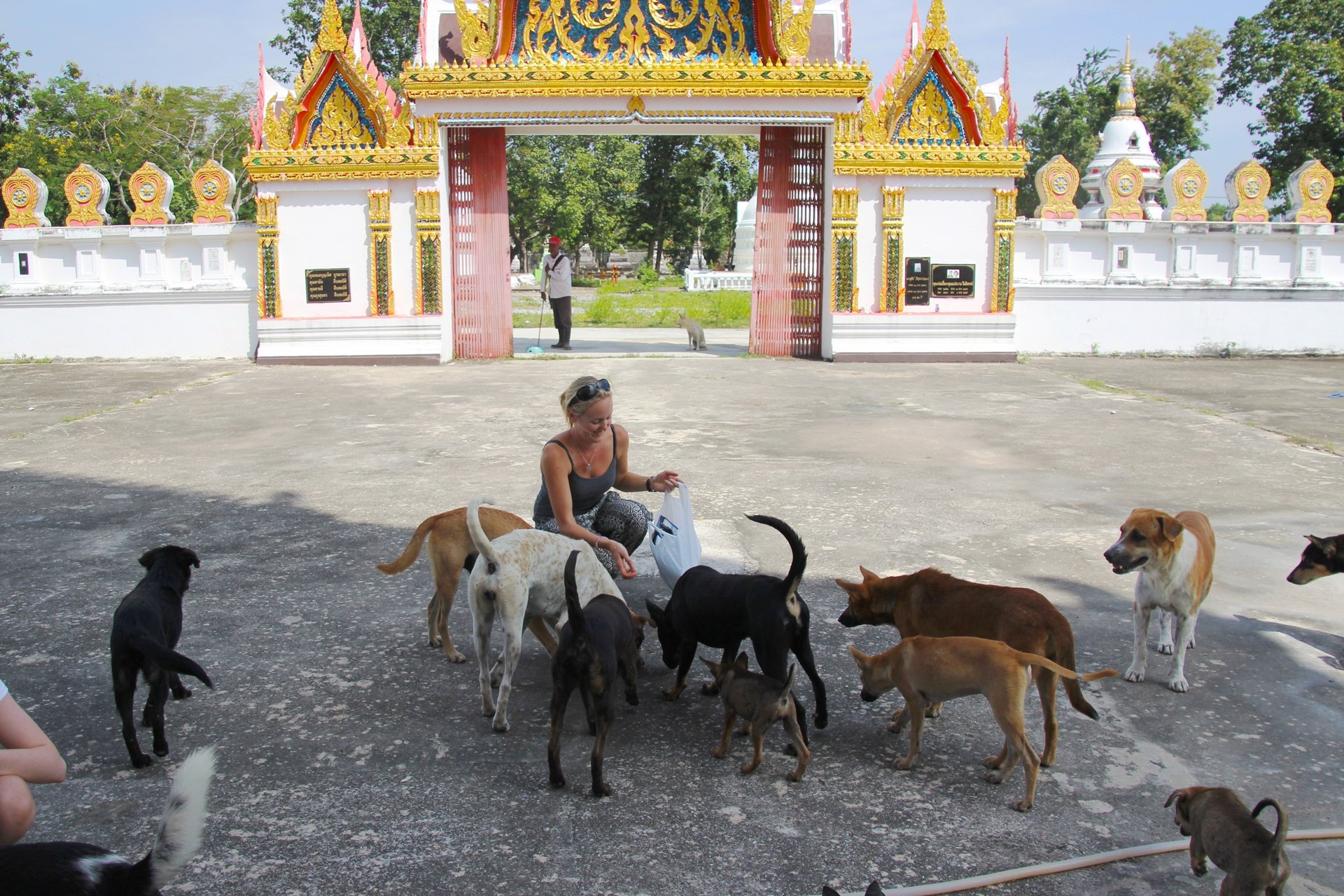 This whole operation started when one of the Directors of our company vacationed in Thailand. This was her first experience in South East Asia and it was a disturbing shock to find out the amount of street dogs living in these horrible conditions. Being an absolute animal lover and seeing the way these animals were living day to day she saw a cause and a reason to set up Rescue Paws.
The Vision
After having the vision for Rescue Paws, it was important to create a foundation base and find partners. The directors and owners of our Teach & Travel partner, XploreAsia, are also very passionate about helping street dogs and we united our visions and resources to help get things started. Originally Rescue Paws was a program set up purely to feed street dogs but as we became more aware of the situation the dogs faced, the organisation focused on rescue and rehabilitation; although we still have a large focus on nutritional aspects as well.
We started as a team of 3 part-time employees feeding the dogs with funding from the two founding companies. At the start, we only looked after a few packs from the very local regions of Hua Hin, a beach town where our partners are based. From there, we turned our focus to the total well-being of the street dogs, which included feeding, on-site medical treatment, vaccinations, sterilisations and education. Now, only 3 years later, we have a certified vet, a managing director, full-time employees and a stream of volunteers; both international and locals.
Traditional efforts to help street dogs have been to create kennels and pounds for the dogs. These dogs have lived in packs their whole life and are used to open spaces. Rescue Paws leaves the dogs in their natural environment of their pack and feeds & vaccinate them on-site. If a dog requires extra medical treatment, it stays in our medical centre at our Hua Hin base and is released back to its pack as soon as possible.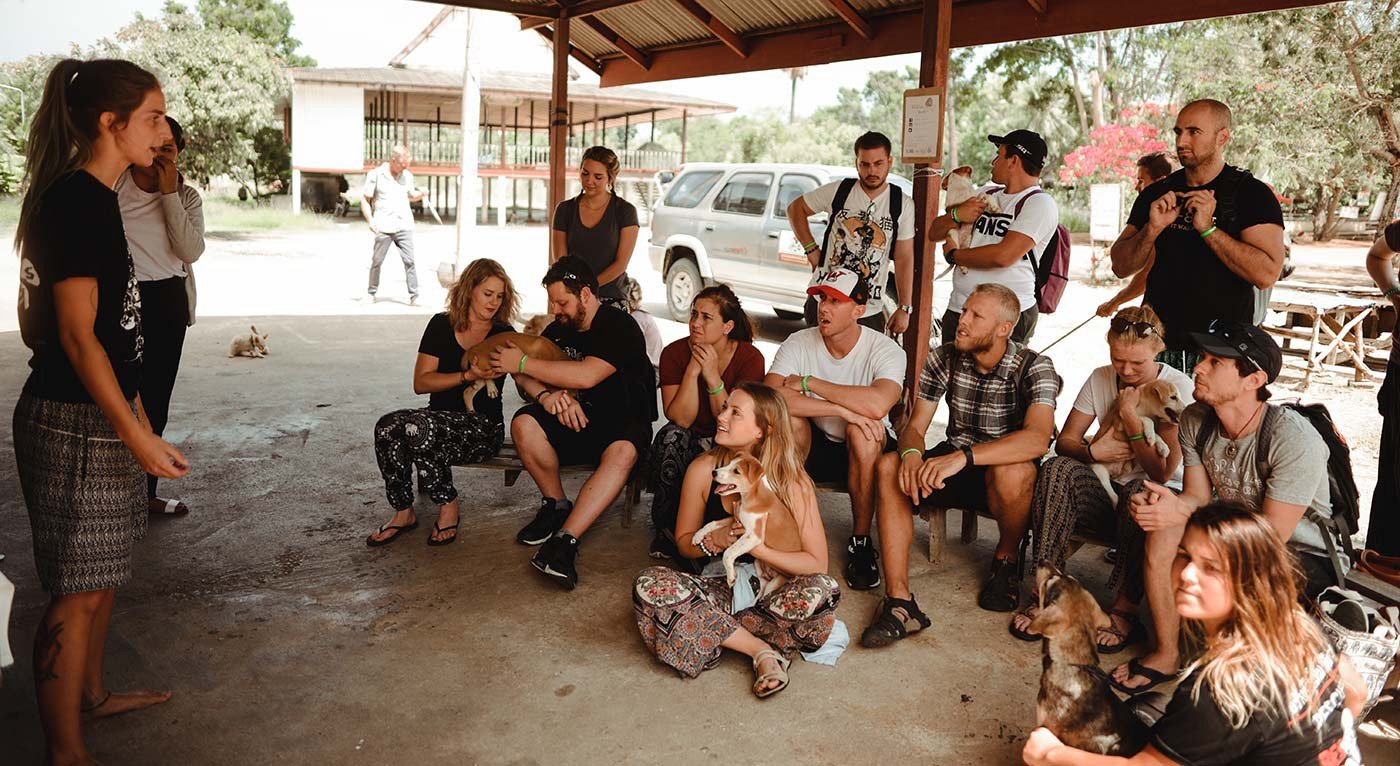 Volunteers
A huge focus for us is getting volunteers on board to help us make a difference. International volunteers can sign up from 2 weeks to 6 months: whether they're vets, vet nurse students or just animal lovers. We've had everyone from retired vets to an accountant who just wanted to shake up her average vacation.
Being a non-profit, Rescue Paws can't survive without volunteers. Our volunteers are able to do feeding runs, check and update the records of our dogs and give them general love, on top of assisting with all the other ongoing daily duties, even raising awareness in the local schools or through social media. Apart from helping the dogs, volunteers can expect to become close with the staff and other volunteers and can enjoy the beach town of Hua Hin in their spare time. Located just few hours south of Bangkok, Hua Hin is an exciting destination for anyone and everyone. I like to think that this is a well-rounded project with the right amount of downtime to explore the city whilst being active enough to witness how much you're really helping the dogs you'll come to know by name.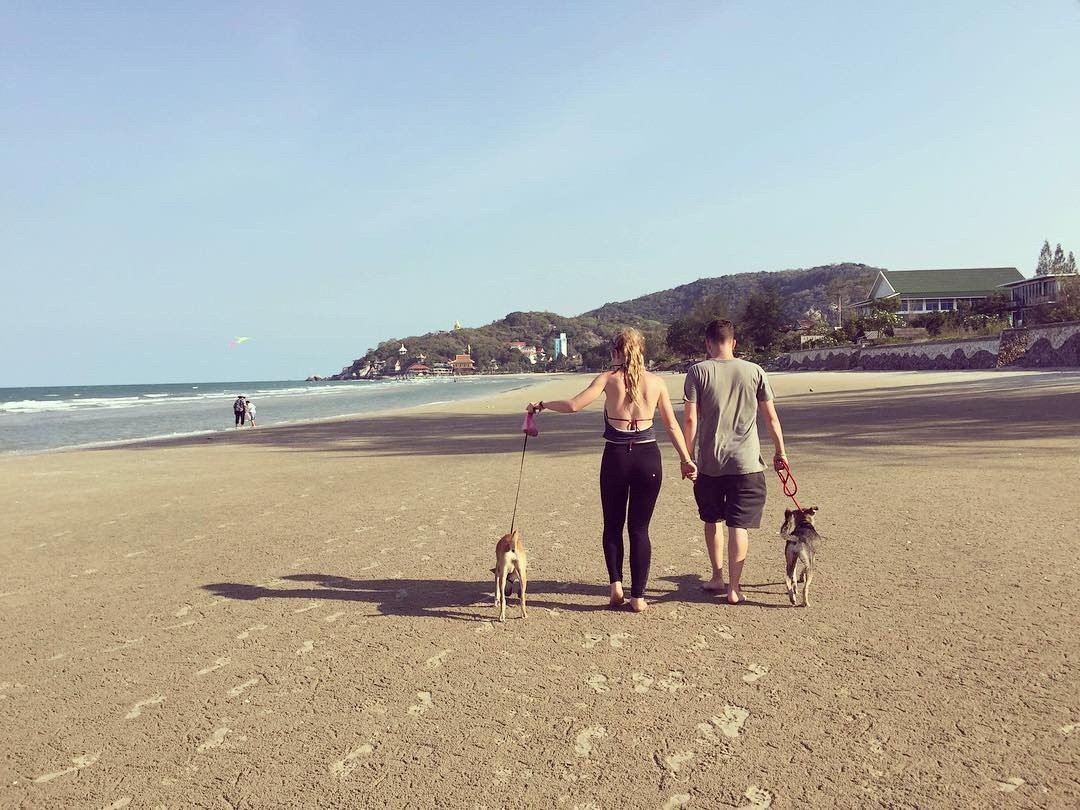 Rescue Paws is an exciting opportunity for anyone interested but is extra valuable to veterinary and vet nurse students. Anyone interested in veterinary care can observe and learn from our registered vet and vet students themselves can help with procedures. Vet nurses are also extremely valuable as disease plagues the street dogs and a large focus of ours is to vaccinate the puppies. Any vet or vet student (who has studied at least a year full-time) who wants to contribute 3+ months to Rescue Paws will get their airfare paid for by The Global Work & Travel Co.!
If you haven't volunteered before or aren't sure if you'd be the right fit, remember that our organisation has welcomed countless volunteers of different ages, backgrounds, fitness levels, experience, etc. The only thing you need is an eagerness to try. We'll help out with all the rest.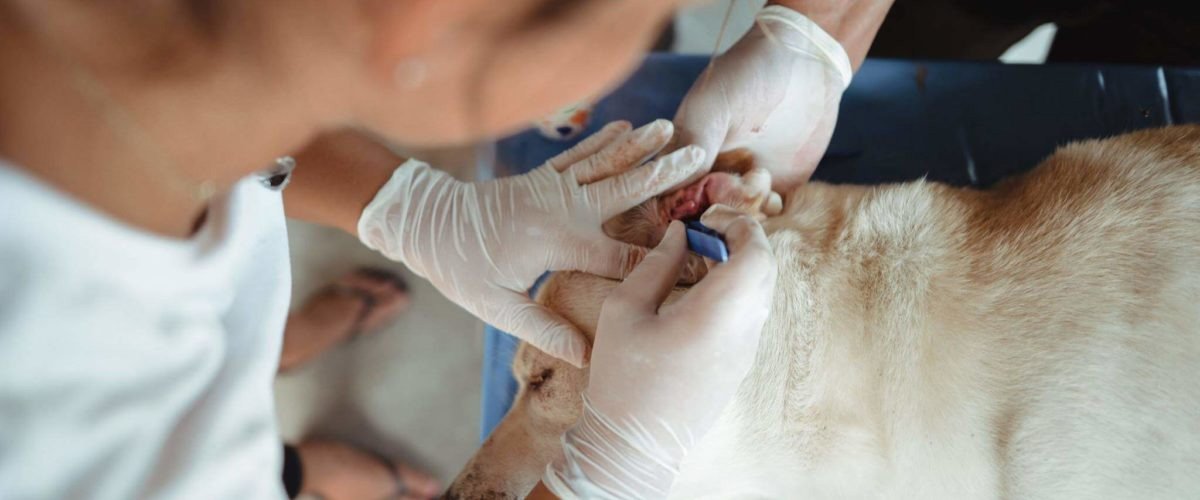 Our Role
The Global Work & Travel Co. has a crucial role in the maintenance and further development of Rescue Paws. We contribute the majority of the funding, we send the bulk of volunteers, we help arrange the international adoptions and flight volunteers to bring over dogs from Thailand to western countries such as Canada.
Global decided to launch this non-profit because the company and people behind it value ethical action. We encourage vegetarianism through staff incentives and pay for the adoption fees of our staff's animals. We even let our staff take their dogs to work! We love our puppies and can't just let the ones that we can't see continue to suffer.
What I've witnessed most in this role is how impactful a small decision can be. Our volunteers make a simple decision that they'll volunteer at Rescue Paws for a few weeks but the result of that means a lasting effect on the street dogs and often an eye-opener for the volunteers themselves.
To learn more about Rescue Paws, check out the project website or the video below!
Start your volunteering adventure to make a lasting difference!