Global Destination Reviews: Bali
Welcome to Bali! The land that will never know the true meaning of winter even if it tried. Barely dropping below 25°C (79°F) in its "cold" season there are definitely some major bonuses that this place gets from living next door to the Equator. A heated paradise perfect for sipping cocktails, laying back with some Nasi Goreng and generally just taking life easy.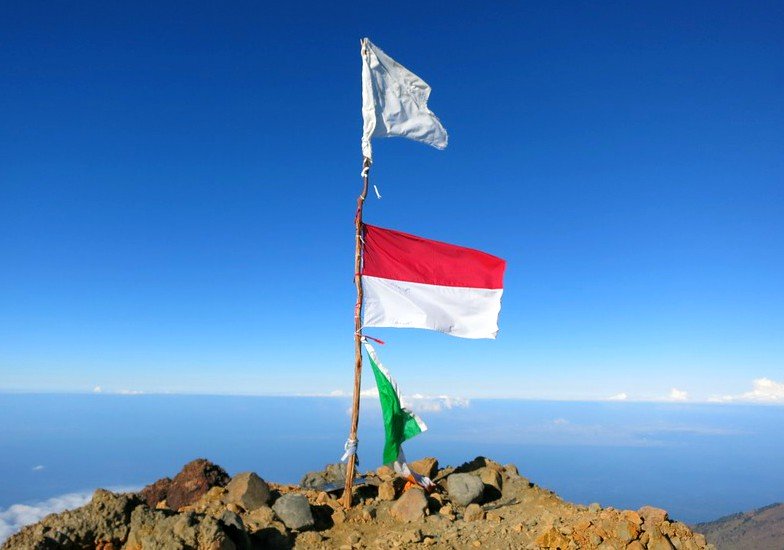 Population: About 5 million 
Capital City: Denpasar 
Best time to travel: Whenever you're cold because it's it gets hot, a lot! A little damp during the wet season (October - April) 
Bali has been a massive holiday destination for travellers for many years & last year TripAdvisor named it the best on Planet Earth! It not only offers an endless summer to those that venture there but it also has some of the most incredible culture and natural beauty that you would never experience elsewhere in the world. Whether you want to go for a week of lounging around drinking fresh cocktails or exploring the mountains and secret beaches you are sure to find a retreat somewhere on this island and we're here to tell you the best spots for the experience you want to get out of this place!
Tourist towns for those that like to relax, eat, sit by an infinity pool and drink to your hearts content...
SEMINYAK 🌂
This place is best known as being the more suave area of Bali. Spend your morning spending up a Rupiah storm and refresh with a caffeine hit at Revolver Espresso. Lunch time you can paddle your way up to the pool bar at Potato Head Beach Club and just before the sun hits head to La Plancha on Seminyak Beach to find your colourful beanbag to watch an epic sunset over the ocean. Doesn't seem too hard at all really! Of course for the night owls you have to hit La Favella and get onto one of the many dance floors hidden amongst their jungle interior and waterfalls! You're not getting out till the early mornin'!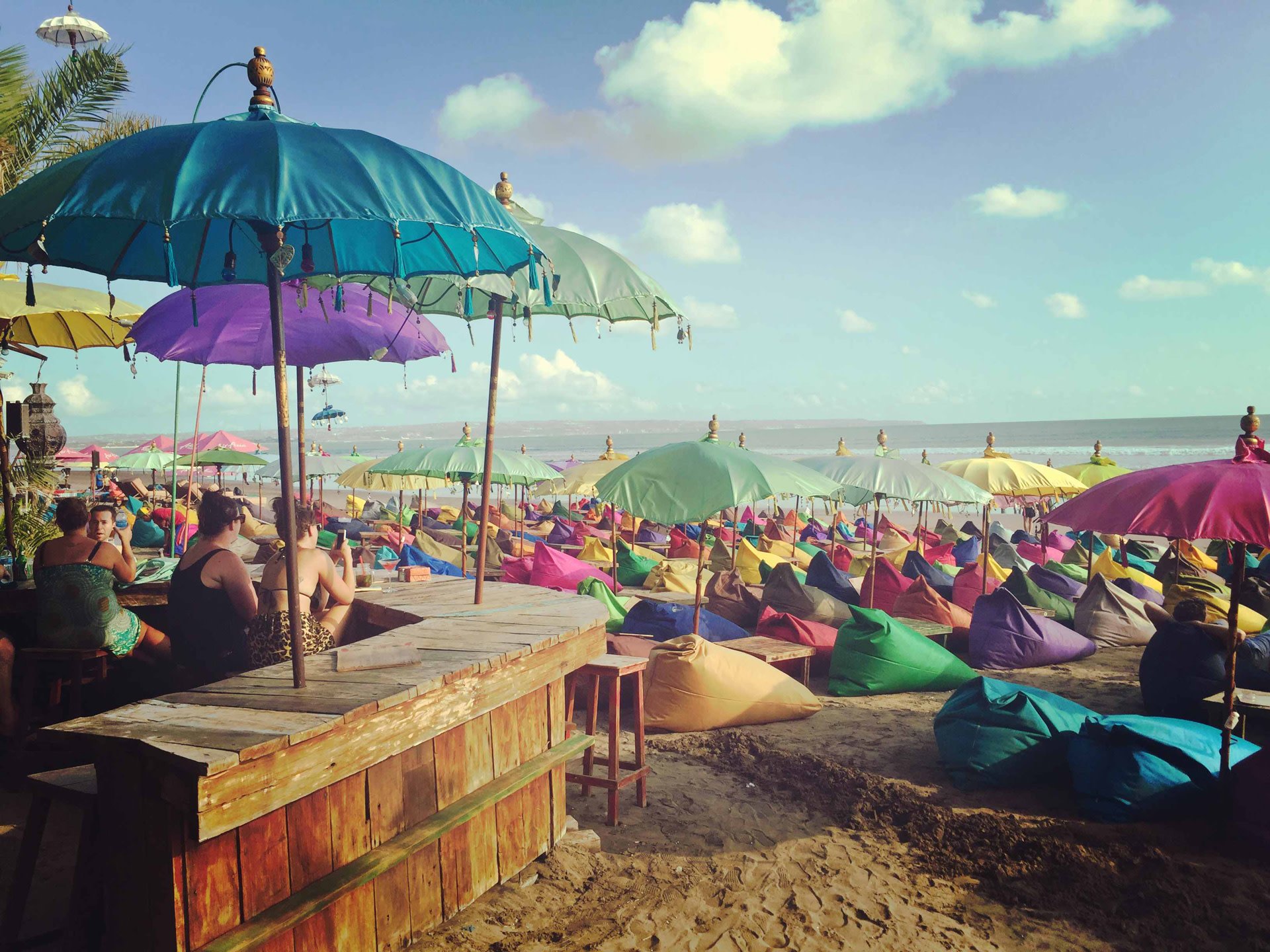 (Beanbags and beaches, genius!)
LEGIAN 🌴
Another slice of Bali paradise is Legian. Just south of Seminyak, Legian offers a slightly more chilled vibe with a line of untouched beaches. It is the perfect place for a well deserved day of massages, lunches with ocean views and sunsets where you are sure to get the shot for your Insta account.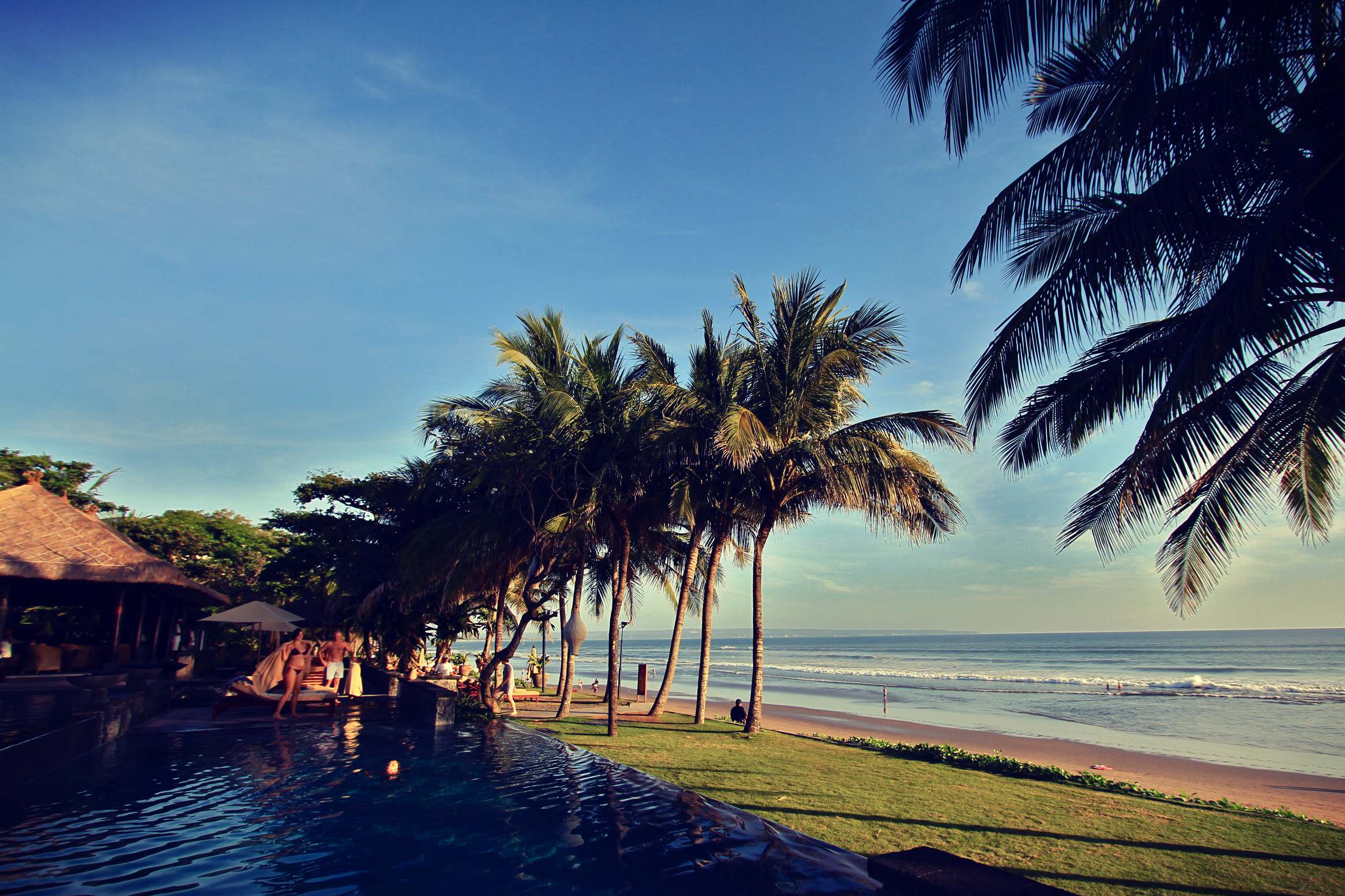 (One of the many reasons to call your boss and tell them you're running away to Bali)
KUTA 🍹
Prepare yourself for some serious bartering as you shop like cray down Poppy's Lane 1 & 2, hit the water parks and take in the busy streets of Kuta.  This spot is also home to some pretty famous party venues like Sky Garden or Bounty Discotheque . Fun is pretty much always on the agenda here! Live it up!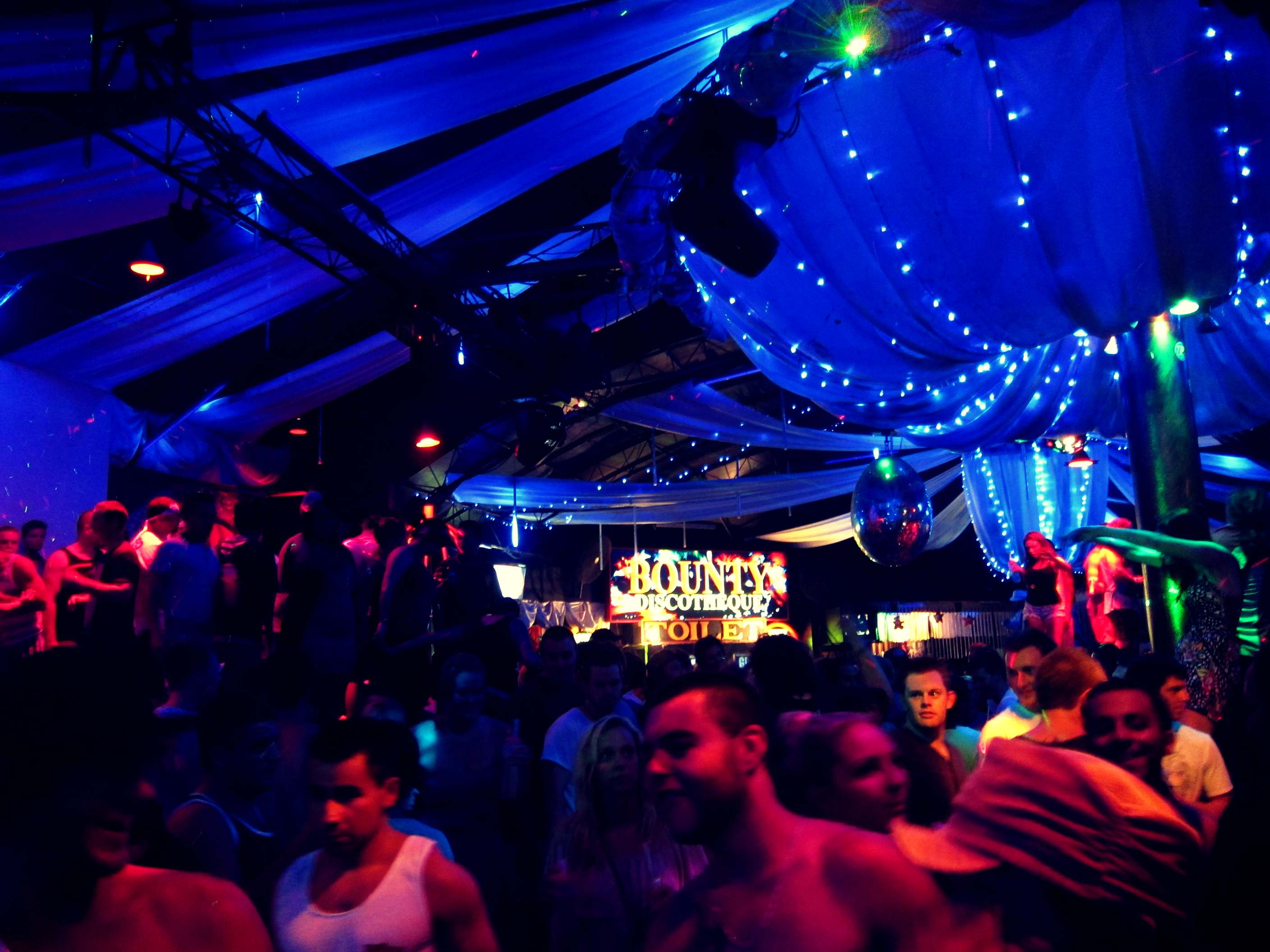 (Bounty Discotheque, where flicking sweat on those around you is totes ok because everyone's doin' it)
A little out of the way...
UBUD 🐒
Just one hour north from the hustle and bustle is the earthy heart of Bali that oozes its relaxing charm as you drive through endless rice fields and find yourself at one of the delightful, jungle retreats. For the animal lovers & conservationists you can check out the Ubud Monkey Forest to watch these little critters in their natural habitat. Just make sure you hold onto your belongings, they can get a little cheeky!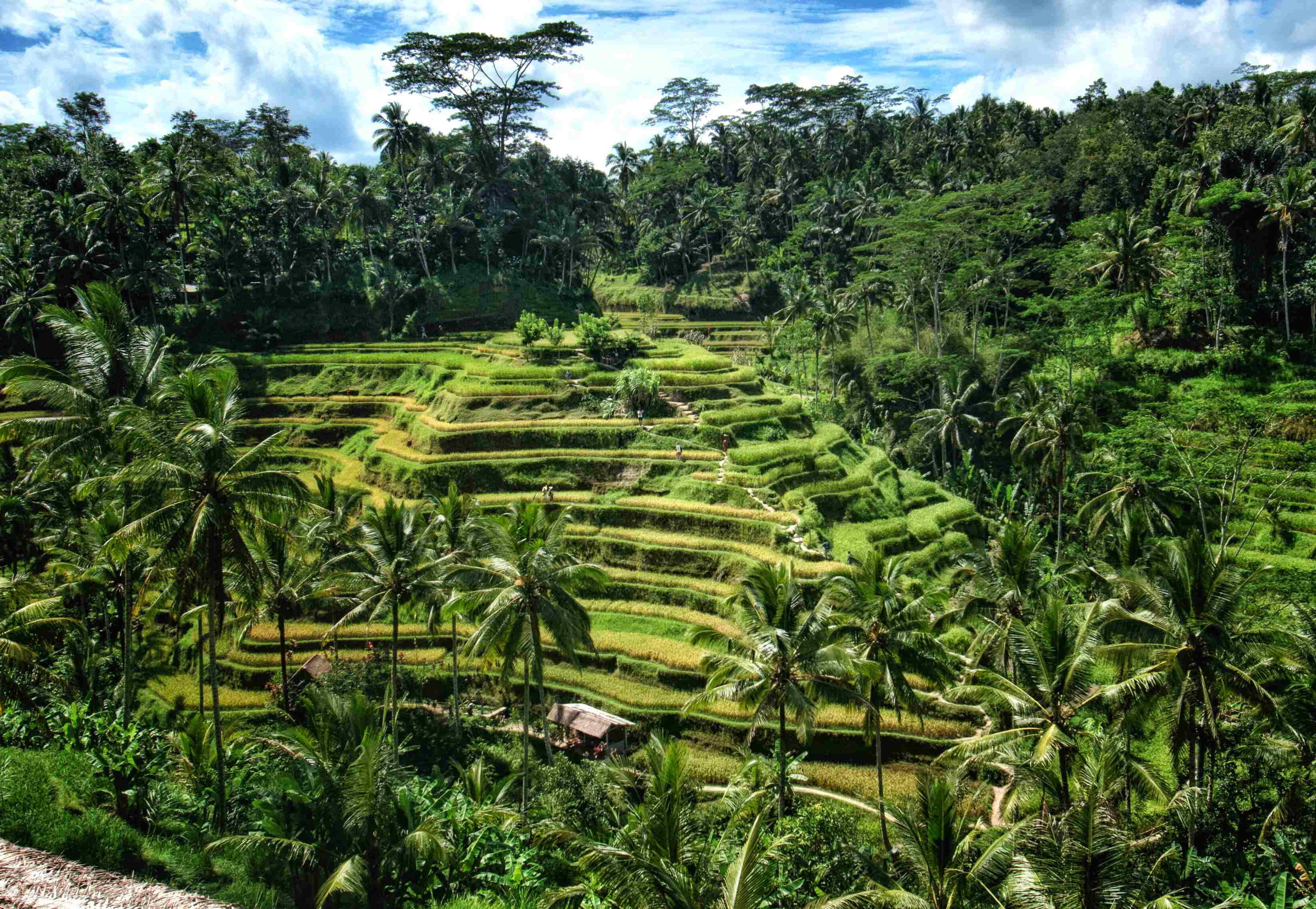 (Knowing that rice comes from this magical place is going to make eating it even better)
CANGGU 🏄
Now a place for the surfers, foodies and chillers that want some calm after the storm of Kuta. Perfect for the lads/ladies that want to spend the day in the surf getting salty and the foodies that like fresh, local meals like those dished at Betel Nut. Cap your stress free day with a few strawberry margi's and live DJs at Old Man's.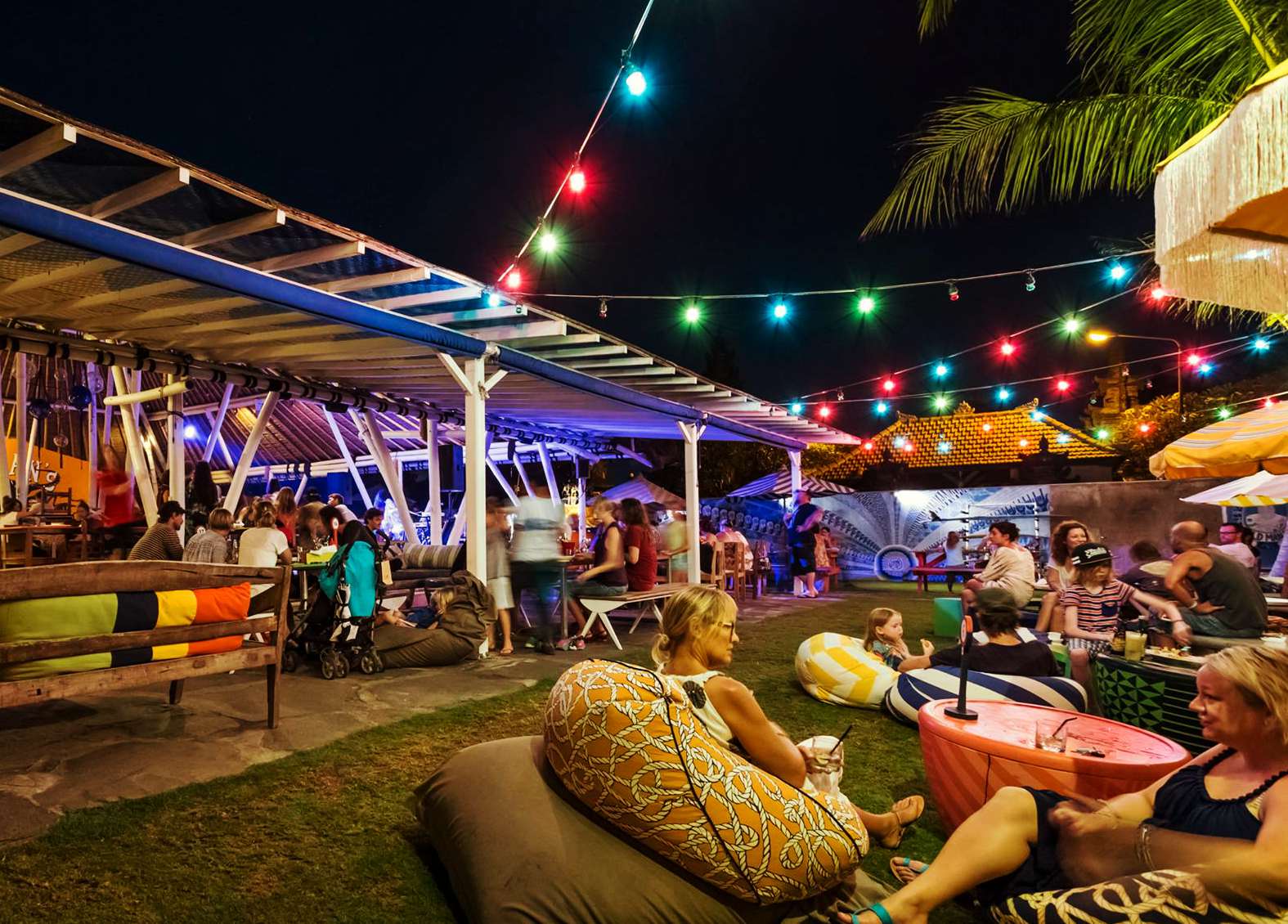 (This is definitely where you want to be ending your days! Photo thanks to Old Man's Canggu.)
ULUWATU 🌊
If you haven't already figured it out these patches of heaven outside the tourist areas tend to have a similar theme as relax zones. Padang-Padang beach is pretty epic for a dip, tanning and cold Bintang which you can buy off one of the beach vendors for a few dollars. For a show stopper sunset, the place to head is Silver Fin for cliff side views of limitless ocean all whilst kickin' back with more frosty beverages.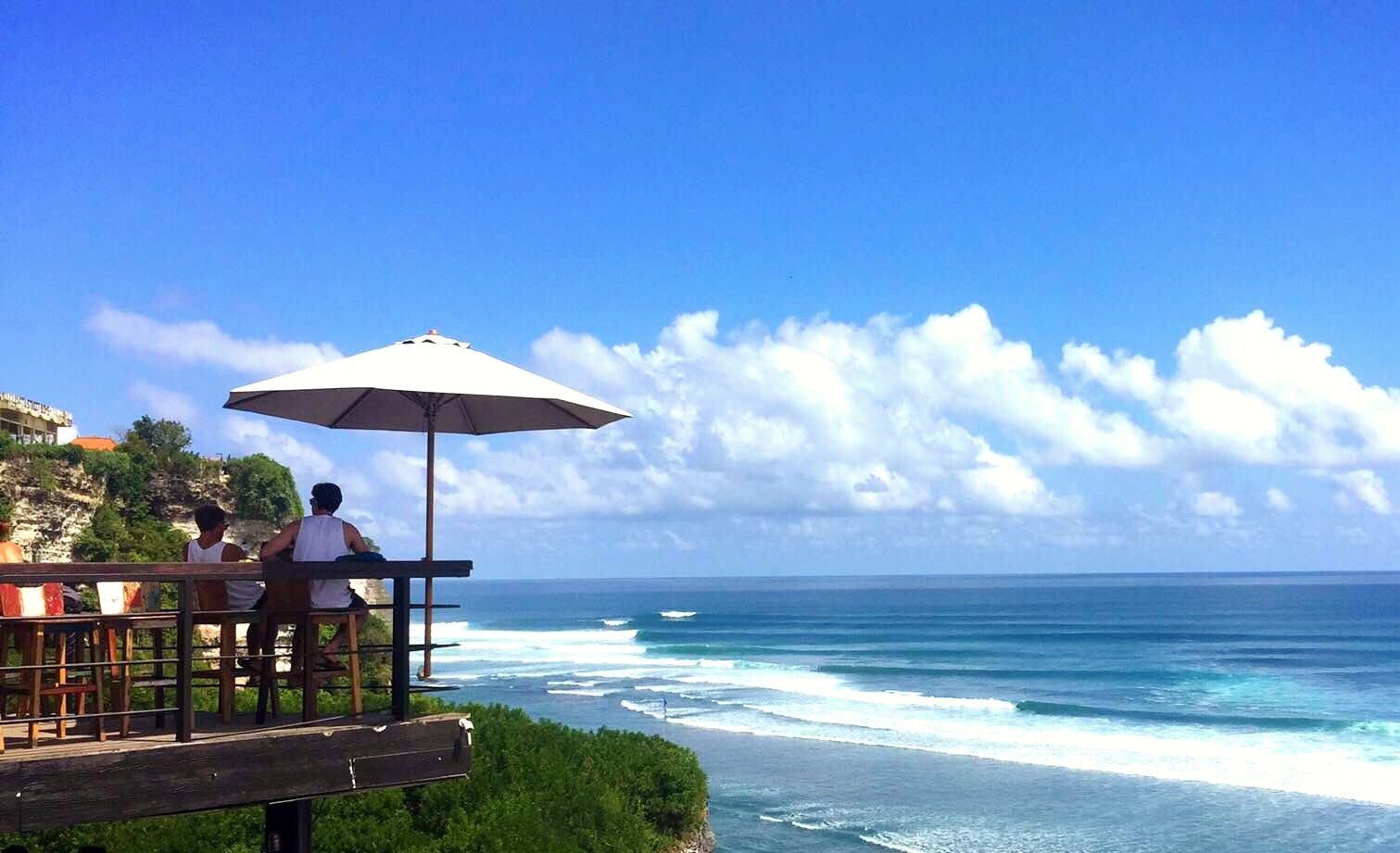 (Barrels for days...)
You'll need a boat to get there...
NUSA LEMBONGAN 🗻
One of the closest islands to Bali is its little pal Nusa Lembongan. We say little because you can scoot around it in less than an hour. That doesn't make it any less exciting than the other islands. This island has the sparkliest of waters for you to go snorkelling with manta rays, cliff jumping and all sorts of other water based fun. Add some seaside bars and restaurants and you're set for a good time!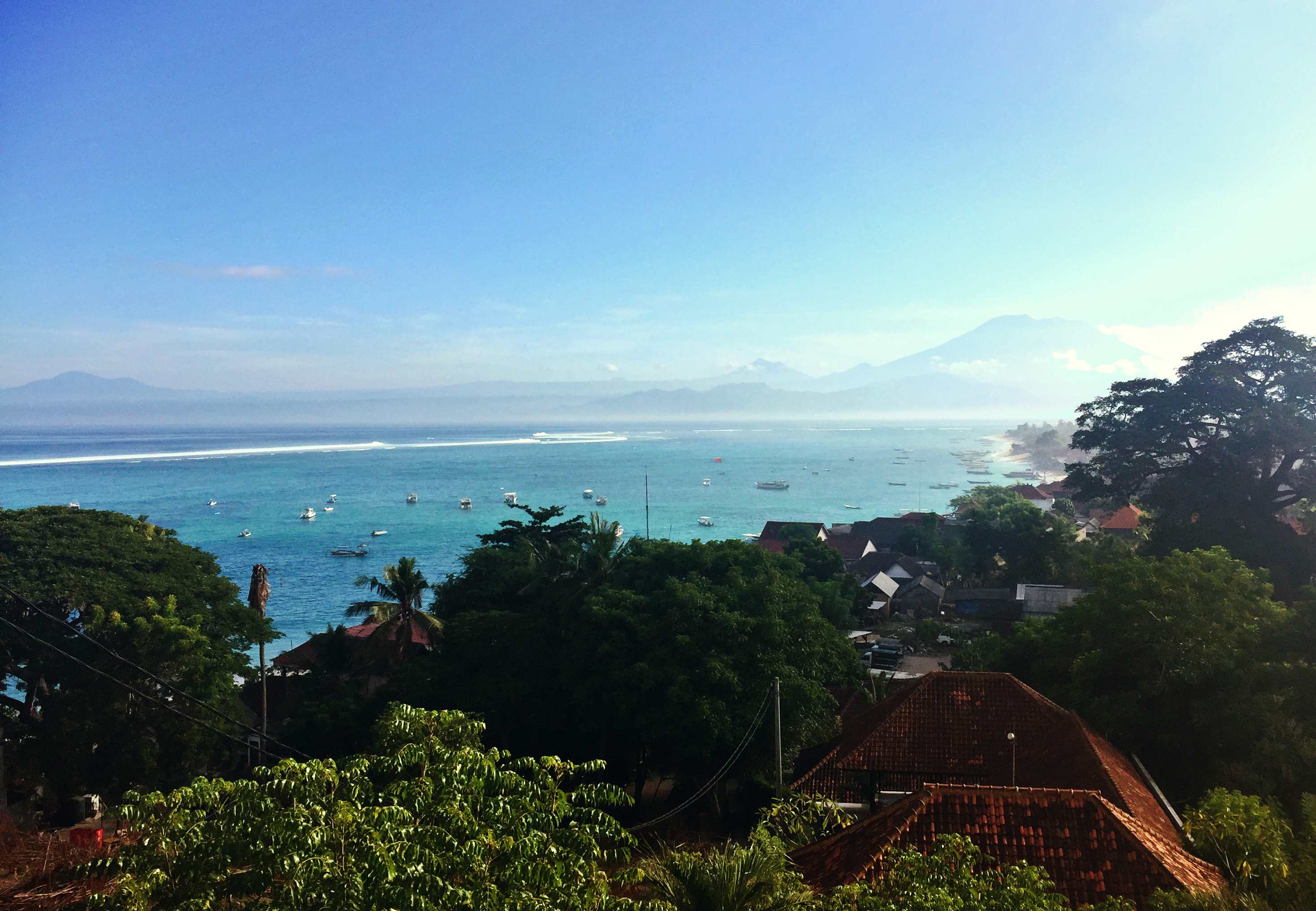 (It may be a little island, but, that volcano is pretty bad ass!)
GILI TRAWANGAN ☔️
You will never be out of places to head to on Gili T! Head for breakfast at one bar, make your way into the ocean for some snorkelling, sit under a cabana whilst you eat some delicious Nasi Goreng for lunch, get pampered whilst you watch the crowds stroll by at XQisit Hotel & Spa, get stuck into Happy Hour at pretty much every bar you make eye contact with and stumble home in the early hours to do it all again tomorrow.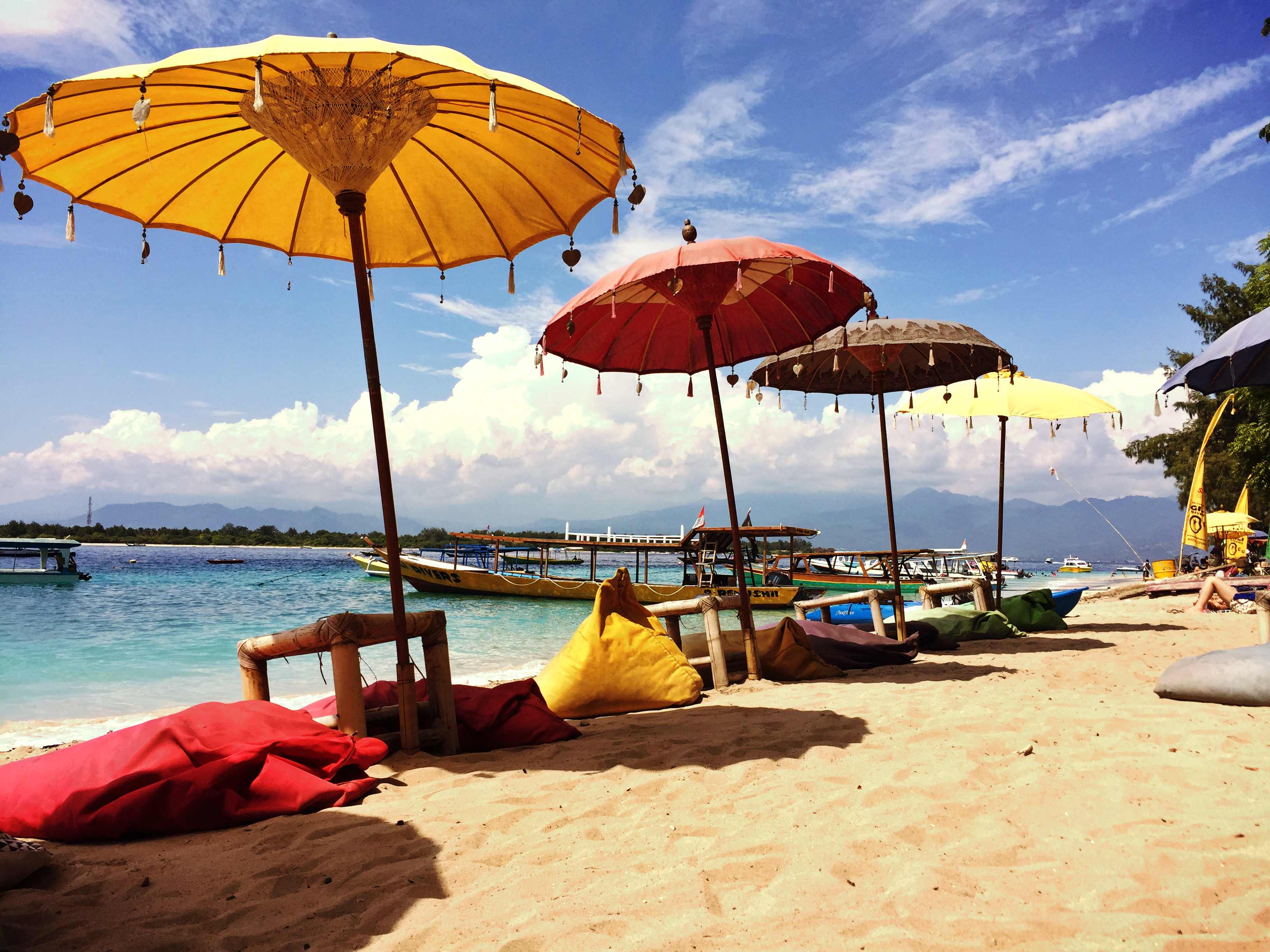 (Swim, eat, massage, Bintang, tan, coconut water, eat, happy hour, eat, party, sleep, repeat...oh, and remember your sunscreen!)
Looking to head over to this fun filled place? Get local as soon as you arrive on our Bali Cultural Adventure! You can combine all the fun with some truly meaningful volunteering experiences to make it a trip of a lifetime! Want to know more? It's a simple click below and you could be on your way to this paradise!