15 Ultimate Aussie Experiences You Can't Miss Down Under
Melbourne gets voted the world's most liveable city year after year, it would take you 27 years to visit every beach, Tasmania has the world's cleanest air, the Great Barrier Reef is the world's largest living organism, and there are 19 UNESCO World Heritage sites. There's even that strange obsession with big things. Yep, Australia has it all.
With a seemingly endless amount to do, here are a few of our favourite experiences you must have whilst in the land down under.
East Coast Adventures
1. SNORKEL THE GREAT BARRIER REEF
📍 Tropical North Queensland
It's the largest coral ecosystem on the planet and can be seen from outer space. Composed of over 2,900 individual reeds, it stretches over 2,600 km. Just for comparison's sake, that's about the size of 70 million football fields - or roughly the size of Italy.
Consequently, it's become a mecca for marine enthusiasts around the world, with over 2 million visitors annually. The opportunity to get your head underwater and get up close to Mother Nature's phenomenal creativity is an absolute must. Swim, snorkel, dive or sail this living masterpiece!
2. VISIT THE HOME OF THE CROCODILE HUNTER
📍Sunshine Coast, Queensland
Crikey, Australia has some weird, wacky and wonderful wildlife. While people tend to focus on the more dangerous species that live down under, you are not likely to encounter many unless you venture out bush.
If you're looking for somewhere to see it all in one place, Australia Zoo is it. To keep the legacy of beloved wildlife warrior Steve Irwin alive a passionate team of conservationists work around the clock to this day. It's home to the largest wildlife hospital in the world, 1,200 animals to see and stacks of shows daily.
3. FEEL A MILLION MILES AWAY ON FRASER
📍Fraser Island, Queensland
Fraser Island is the largest sand island in the world. Even though it's no longer a local secret, it's still a slice of untouched paradise.
But at only 120 km long, driving along the beach in a 4WD will show you there's much more to it than just sand. Take a day trip drive down Seventy-Five Mile Beach to see the technicolour sand cliffs, the SS Maheno shipwreck and swim in crystal clear Lake McKenzie.
4. GO WHALE WATCHING ON THE HUMPBACK HIGHWAY
📍Hervey Bay, Queensland
With more than 30,000 kilometres of coastline, and nearly 60% of the world's whales found down under, there's no shortage of excellent spots to catch a glimpse of the 45 species of whale that call Australia home. But, if you're going to fork out for a tour, you can't bypass the 'Humpback Highway' along the East Coast.
Humpbacks have made Hervey Bay a regular pit stop on their annual migration north. Since the waters are sheltered by Fraser Island, they usually stop to rest or play, especially with their new born calves.
Top tip: The best time to maximise chances of sighting will be dependent on the time of year and water temperature. The majority of whales begin to migrate North from June to August, and they tend to head back towards the Southern ocean until late November.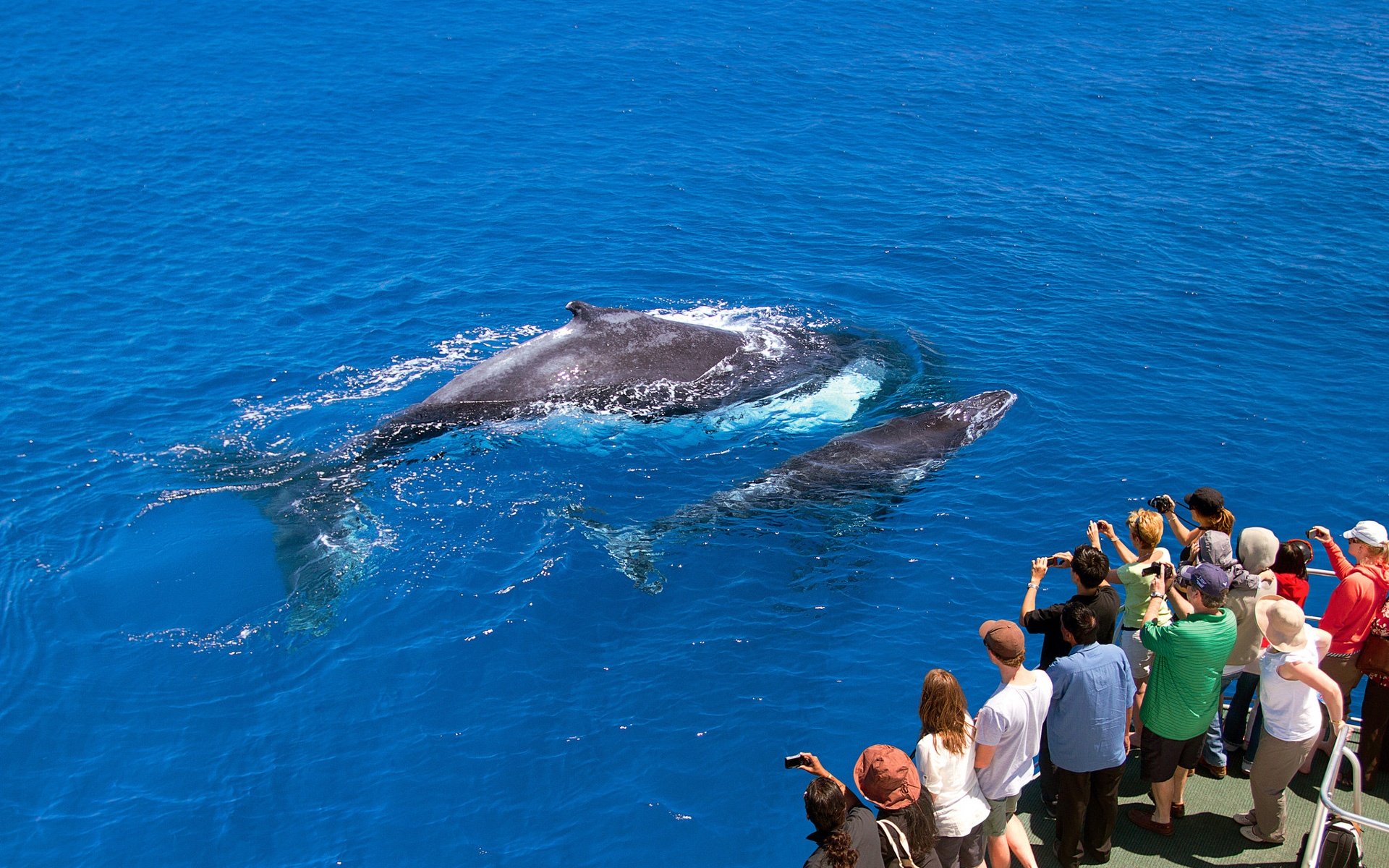 5. TAKE A HIKE IN NEW SOUTH WALES
📍Blue Mountains, Kosciuszko & Royal National Park, NSW
Blue Mountains National Park is named for the blue haze of never-ending eucalyptus trees. Here you can visit the iconic Three Sisters and explore its magnificent waterfalls and wilderness walks.
Kosciuszko National Park offers a unique array of adventure sports - ski the slopes in winter or climb the highest peak in Australia (Mount Kosciuszko soars to 2.3 km high) in the warmer months.
Just a short 1.5hr drive from Sydney and you'll find yourself in the beautiful Royal National Park, Australia's oldest national park. Think coastal cliffs, secluded beaches and rich bushland; there are endless opportunities for barbecues, fishing, bushwalking and bird watching.
Top tip: Download the NSW National Parks app for free to explore more than 225 parks from your pocket.
6. THROW A TOWEL DOWN AT BONDI BEACH
📍Sydney, New South Wales
No Aussie bucket list would really be complete without a stop off at Bondi! Here, it's all about the relaxed surroundings and atmosphere - which has made it the icon that it is today for Australian beach culture.
The first Surf Life Saving Club in the world was founded here, 100 years ago. But these days there's more to love than sand and surf, it's an exciting hub of beach life, bars, shopping and restaurants. It's no wonder more than a million travellers descend to the shorelines each year.
Top tip: Sydney does offer many more quieter and arguably more scenic beaches such as Clovelly just south of Bondi.
Related: Best 5 Beaches to Visit in Australia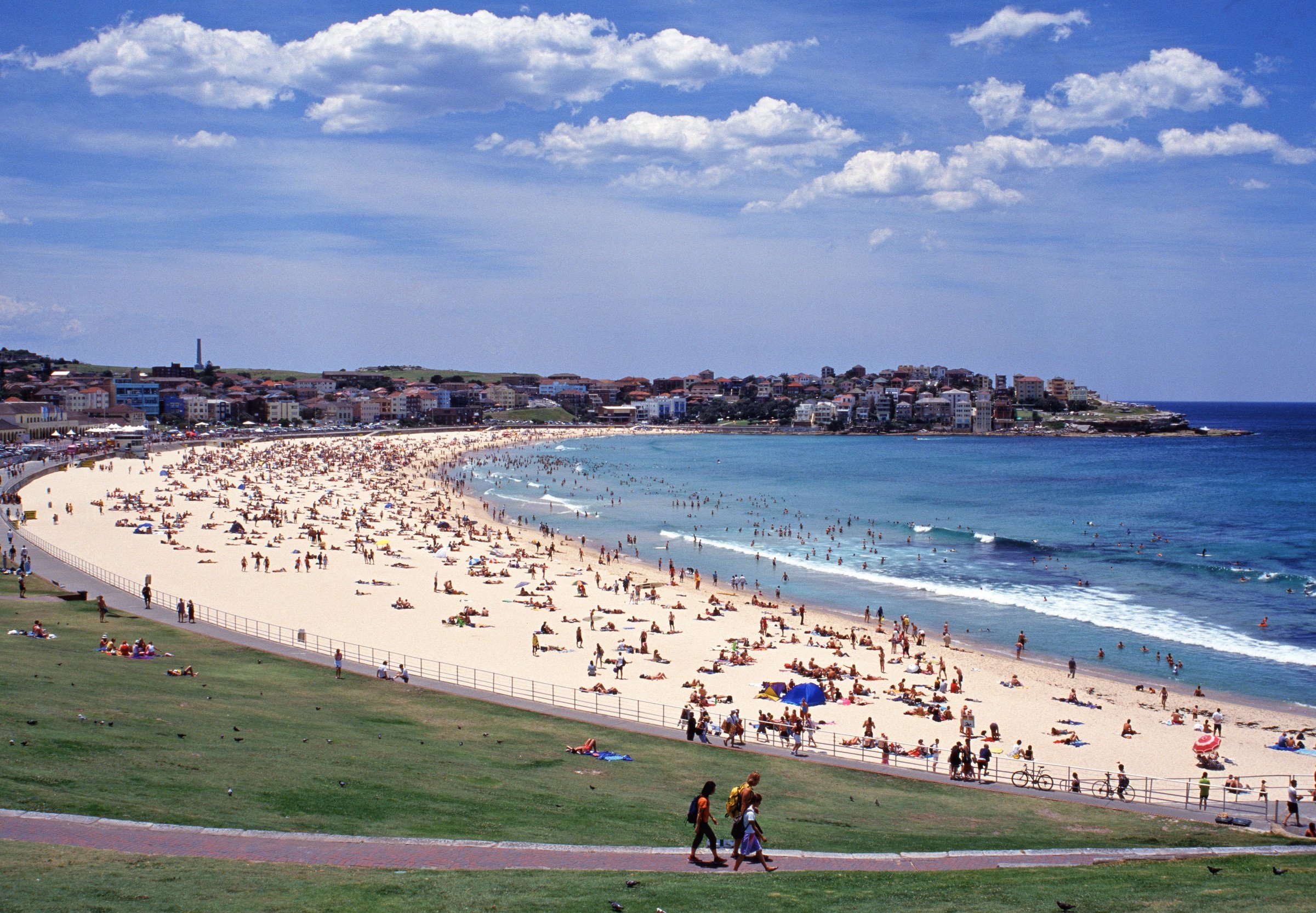 7. CAFE HOP IN MELBOURNE
📍Melbourne, Victoria
Melbourne has been voted the coffee capital of Australia and maybe consequently, 'the worlds most liveable city'. Coffee and Melbourne are a match made in hipster heaven so live like a local and hunt down a good brew through the labyrinth of Melbourne's streets and laneways while taking in some of the city's famous street art.
With new cafes constantly popping up and bringing unique blends to its customers this city is sure to keep your tastebuds occupied! Ask locals for their favourite hotspots or work your way through this selection of the best.
8. WITNESS EROSION IN ACTION ON THE GREAT OCEAN ROAD
📍Starts in Torquay and goes for 244 km west finishing at Allansford, Victoria
See monster waves at Bells Beach, take a dip in the Southern Ocean at Apollo Bay. Of course, you can't miss the 12 Apostles (confusingly, there's only 9 left) and the Loch Ard Gorge - this incredible strip of coastline is sure to leave you speechless!
ACROSS THE DITCH
9. CATCH SIGHT OF THE AURORA AUSTRALIS
📍Coles Bay or Cockle Creek, Tasmania
The Northern Lights get all the hype when it comes to natural light phenomena. But did you know that Australia has a spectacular light show of its own? The lesser-known Aurora Australis or 'The Southern Lights' are just as glorious to behold.
Quick science lesson: Long story short - Auroras happens when the sun releases cosmic rays that interact with the magnetic fields within Earth's atmosphere. Given that the earth's magnetic field is closest to its surface at the North and South poles aka the magnetosphere, Tasmania is the best spot to see it from. Check the Aurora forecast for best times for viewing.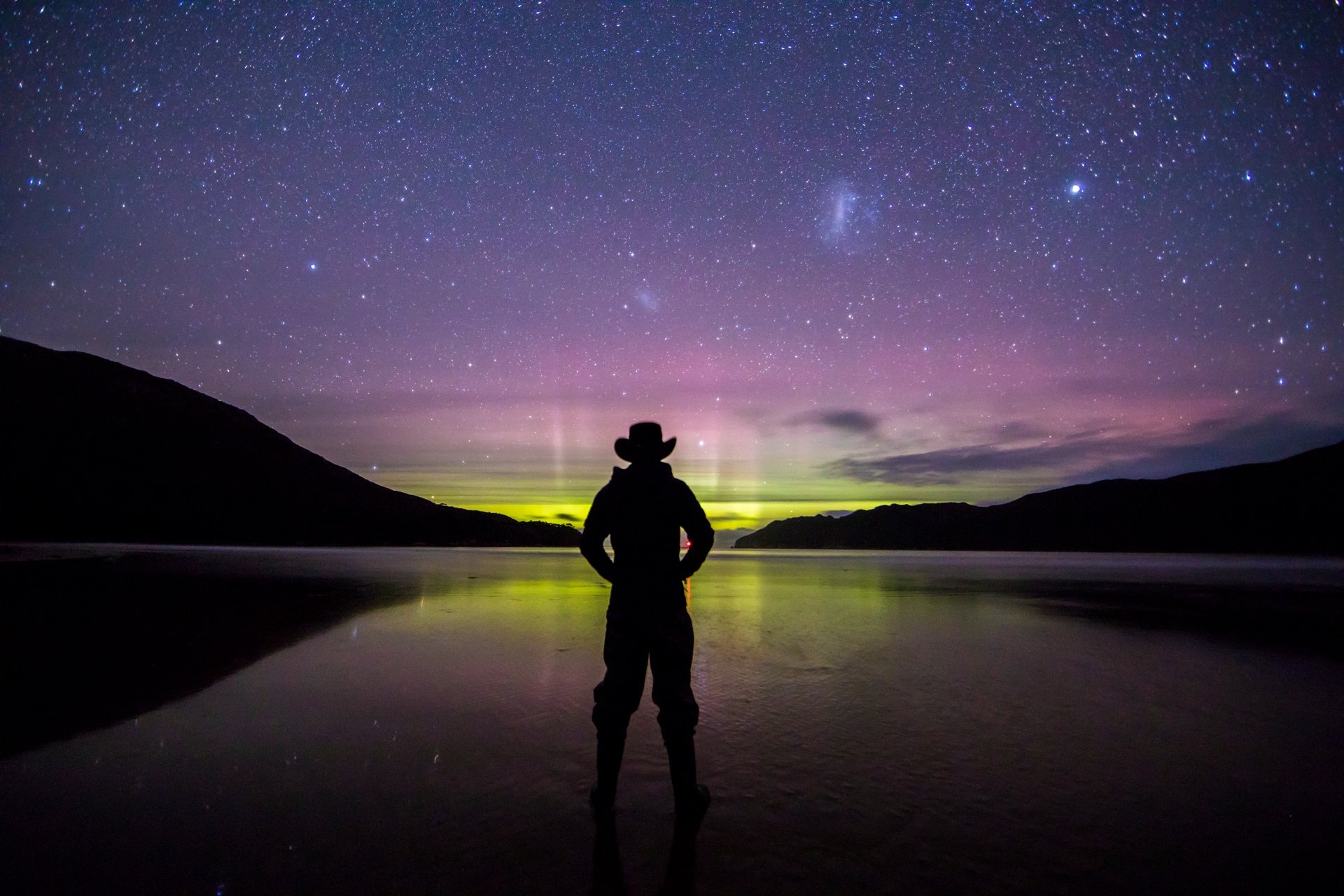 IN THE MIDDLE
10. GO 'WALKABOUT' IN THE OUTBACK
📍Uluru (Ayers Rock), NT
Arguably the unofficial capital of the outback, nothing could compare to experiencing the red heart of Australia for yourself. Australia's most iconic natural attraction Uluru has been 550 million years in the making.
Due to the spiritual significance it holds for the Indigenous Australians; visitors are now banned from climbing this 348 m marvel. But there's still tons of fascinating cultural tours, workshops and free ranger-guided mala walks on offer to discover the natural wonders of both Uluru and nearby Kata Tjuta. By night, 'rough it' out under the stars in a swag, listen to ancient Aboriginal Dreamtime stories around a campfire and dig into some bush tucker.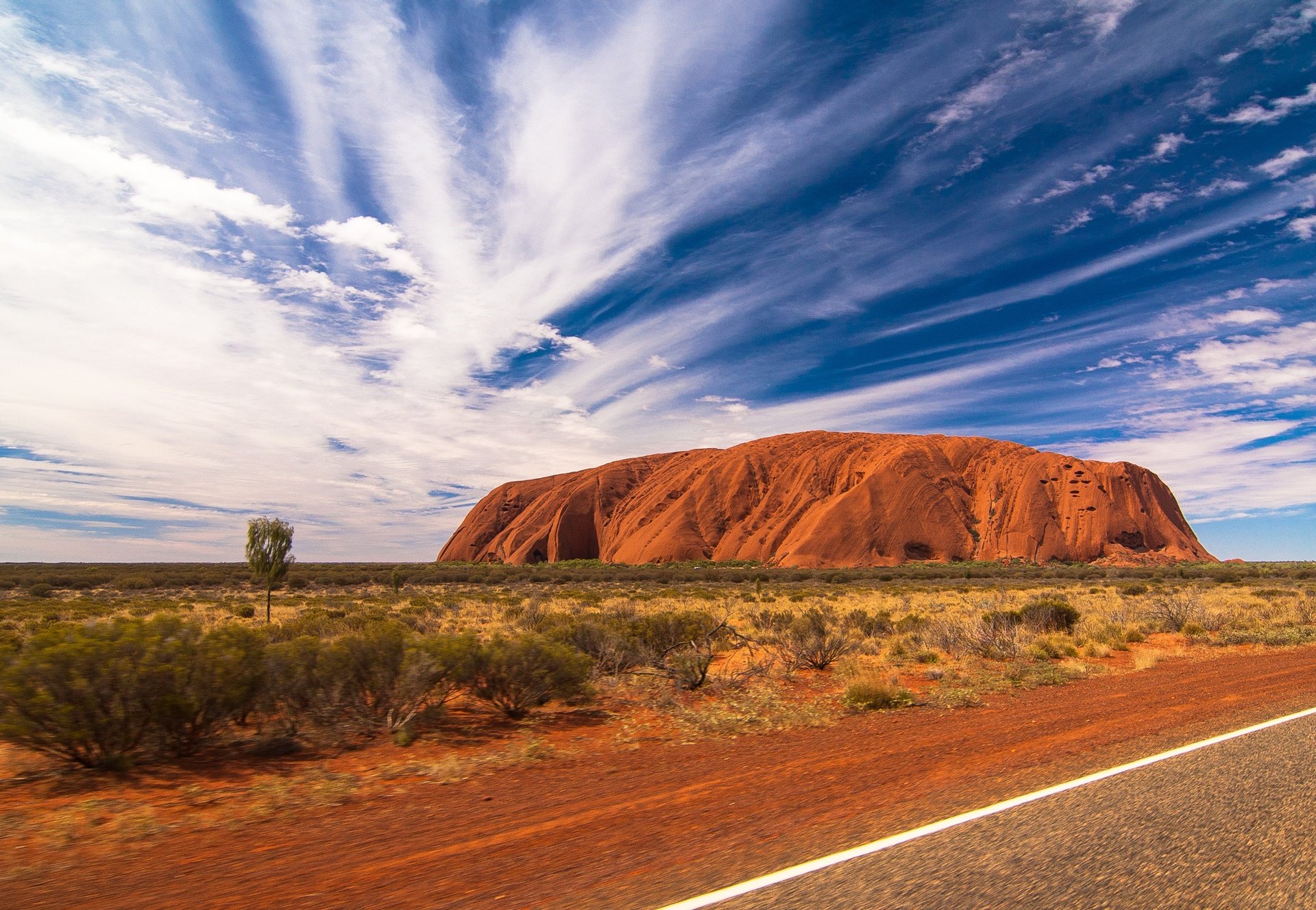 11. SIP WINE IN THE BAROSSA VALLEY
📍Barossa Valley, South Australia
Wine is one of Australia's largest exports, so sipping away the day in Australia's world famous vino region is an absolute must. Just 60 km north-east of Adelaide's city centre, sits the beautiful Barossa Valley, with more than 150 wineries and 80 cellar doors.
It's the perfect day trip escape from the hustle and bustle of the city that won't have you breaking the budget. Hire a bike and taste your way through the picturesque vineyards or find a spot to roll out a picnic rug and enjoy some of the local produce.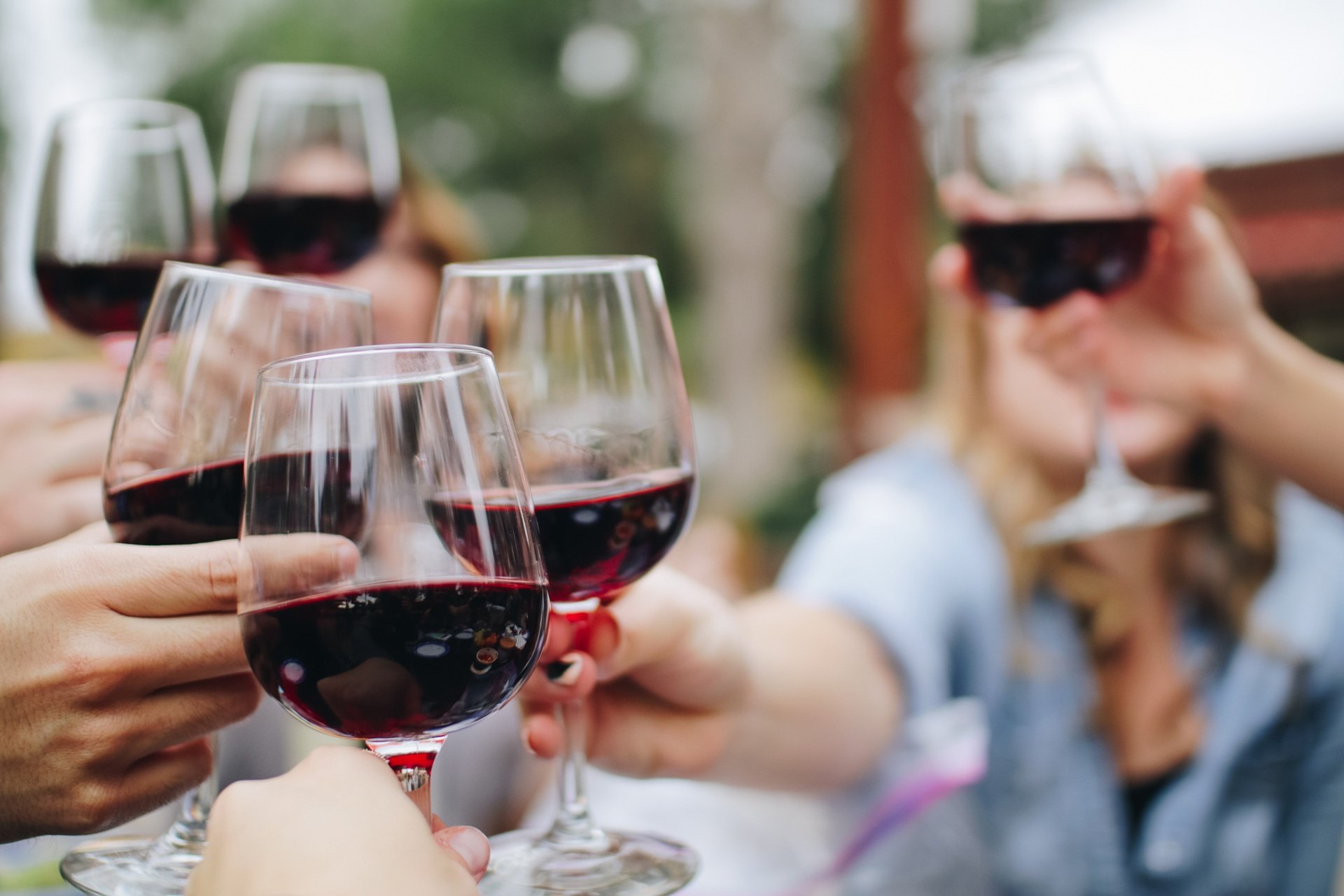 12. EXPLORE AUSTRALIA'S NATURE ZOO
📍Kangaroo Island, South Australia
13 km off the coast of South Australia is brimming with native animals. ⅓ of the island is protected by conservation areas and national parks, whilst lush farmland and small towns make up much of the rest.
You'll meet sea lions on the beach. Kangaroos, koalas, wallabies, penguins, echidnas and diverse birds await in the surrounding wildlife. Then there's rugged rock formations, underground caves, bush-cloaked national parks and bays to swim, snorkel, dive and fish when you get bored!
13. DIVE DEEP WITH SHARKS
📍Port Lincoln, South Australia
This is an experience you'll be bragging about for years to come! With only a metal cage protecting you, Port Lincoln is one of the few places where you can come face to face with the ocean's greatest predator, the deadly Great White Shark. Do note that this activity has a 100% no-fatality rate.
West Coast Adventures
14. OR SWIM WITH WHALE SHARKS INSTEAD
📍Ningaloo Reef, Western Australia
Turquoise by name, turquoise by nature. Exploring Western Australia's Coral Coast is the underwater experience of a lifetime in itself! Swimming with gentle giants of the ocean as they congregate in the Ningaloo Marine Park is just an added bonus (they are COMPLETELY harmless!)
Top tip: Between March-July is the best time for whale shark tours, even if it's not the time - grab a snorkel and take a peek beneath the surface where you'll see every colour of the rainbow with plenty of colourful coral and 500 fish species on show too!
15. TAKE A QUOKKA SELFIE ON ROTTNEST ISLAND
📍Rottnest Island, Western Australia
If you're lucky enough to meet a Quokka, chances are you'll break out in a grin. 'Rotto' is a short ferry ride from the Port of Fremantle and one of the only places where you'll be able to see them in their natural habitat.
Fun fact: The island got its name when Dutch explorer, William de Vlamingh, mistook the unusual marsupial population for rats and named it Rottnest – translating to 'rats nest'.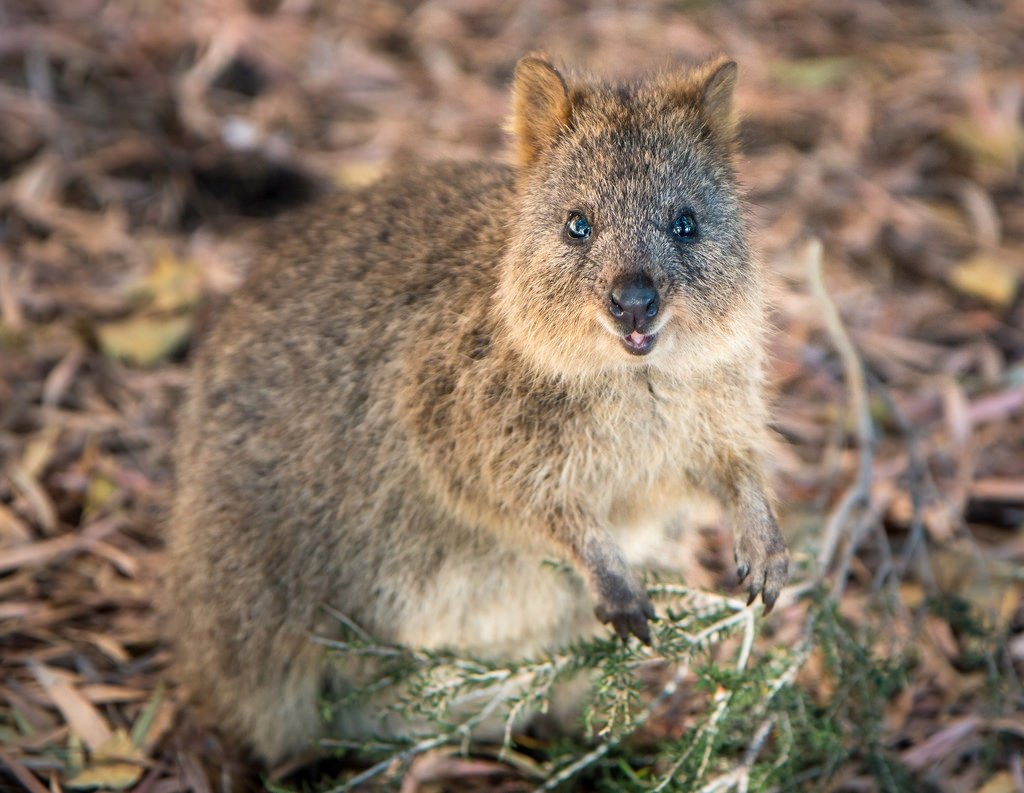 What are your ultimate experiences for travellers in Australia? Have you done any that we have recommended or would you add some of yours to this list? Comment below & let us know!
Haven't been to Australia yet? No worries mate! Let Global help make your Australian adventure the gap year of your dreams.