Global Destination Review: The Netherlands
 'Coffee' shops, the best cheese in the world, countless canals, the red light district... Ring any bells?
Jump on a bike and keep up the pace as we discover the best places to visit in the Netherlands. Based in Western Europe, Holland might be small, but it has tons on offer to do & see.
Population: 17 million
Capital City: Amsterdam 
Best time to travel: Depends if you like summer or winter, its beautiful in summer; June to August. If you want that winter vibe go between October and February. 

In case you've been living under a rock, many sightseers visit the legal marijuana stores called "coffee shops", but there is so much more to the land of the clog than that. Here are some of the best places to visit in the Netherlands to make sure that you don't miss out.
Due to the country's flatness and short distances between places, hopping on a bicycle is very popular! The #1 Dutch way of life centres around cycling.  The country actually has more bikes than residents. You will notice how easy it is to visit places when you rent or buy a cheap second-hand bike and start exploring like a local.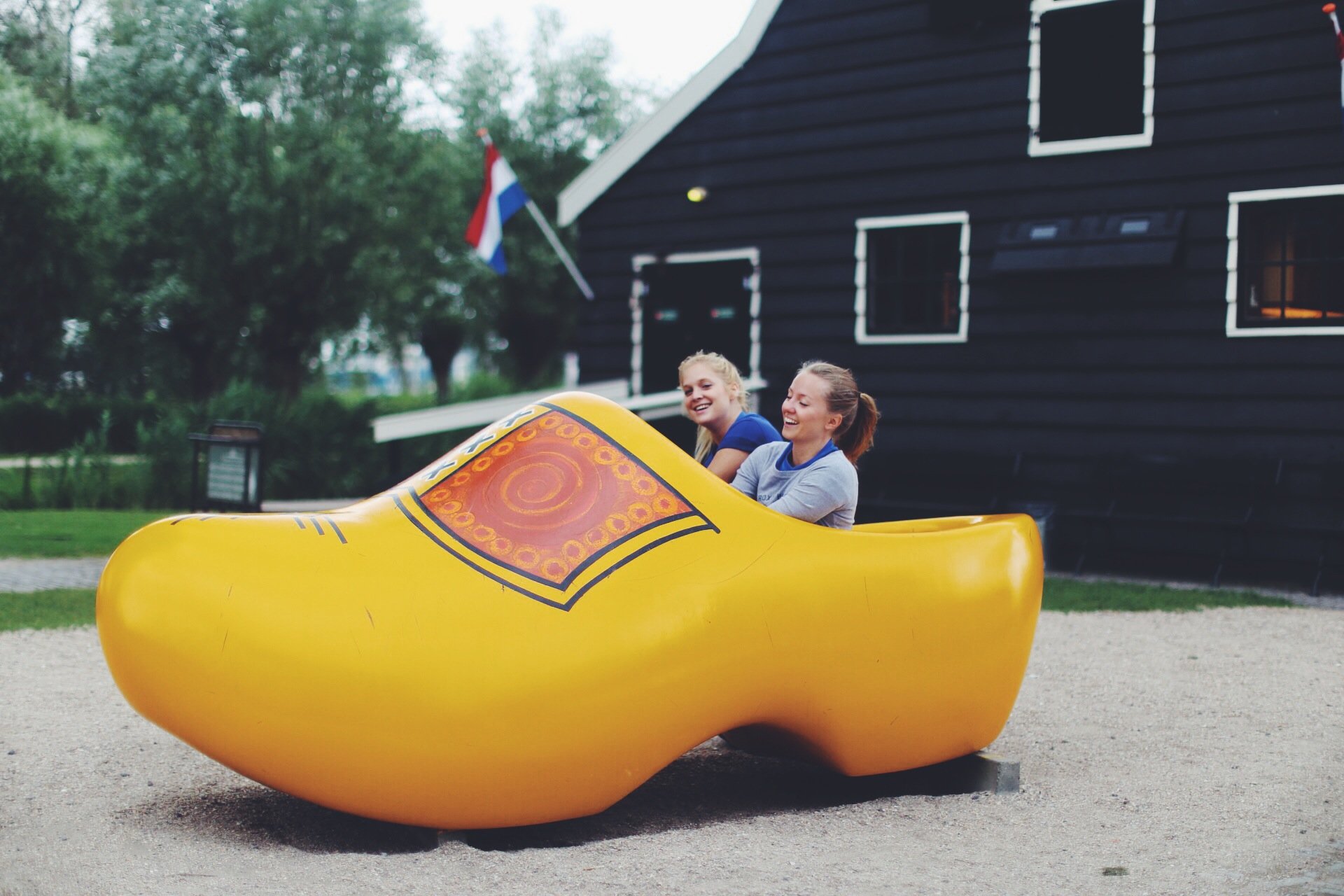 WHERE TO GO?

First stop is Amsterdam! No journey through Europe is complete without a stop here. Ah, Amsterdam. The famous and funky capital rightfully attracts upwards of 16 million tourists every year. It can be challenging to choose what to do, as there are so many things to see.

There's the absolutely noteworthy museums of Anne Frank's House and the Van Gogh museum, the lush parks, trendy cafes galore and iconic neighbourhoods everywhere you turn. You can cycle your way along the canals or go on a canal tour by boat. Here are some of our favourite picks in Amsterdam:

Lose yourself in the Jordaan – this is an absolute local-hotspot. The narrow canals and trendy streets allow for a distinctive atmosphere that you won't find anywhere else in Holland. These popular trails are loaded with indie boutiques, traditional pubs and trendy new restaurants. Especially in summer, it's perfect to sit down at a cozy cafe to enjoy a frosty Heineken while you do some people watching.

Unwind in Vondelpark - This is the central park and the place to be in the summer sunshine. It's perfect for picnicking, jogging, rollerskating or just lazing in the grass while listening to music. In summer there are free open-air concerts to enjoy most Friday evenings. And, surprise surprise, it's easily accessible by bike.

Shop until you drop in Kalverstraat, which runs right through the city centre. Picture 2.5 km of shopping fun at all the international and national chains you can think of. After that, make your way to 'The Nine Streets'. Spend a fabulous day exploring the designer boutiques, art galleries, vintage and gift shops!
Can't decide? Consider an Amsterdam City Walk. The tour guides provide you with tons of knowledge about the beautiful town and its history while taking you to the best places. 
After Amsterdam, we're making our way down south for a stop in the judicial capital of the world, the seat of the government and the royal family, The Hague. Take a stroll through the city and have a look at its beloved and popular beach Scheveningen. The Hague feels like a modern city, it's within biking distance of the sea, and there are very few canals.

The journey continues to the port city of Rotterdam - 'Manhattan on the Maas' and 'Gateway to Europe' are common names for this energetic, multiethnic city. The trendy hotspots and nightlife often remind people of the bustling city of Berlin in Germany. Make your way through Witte de Withstraat - a multicultural, artsy street which represents the typical Rotterdam atmosphere.

Local's tip: Have lunch at Eastern/Northern-African hotel and restaurant Bazar.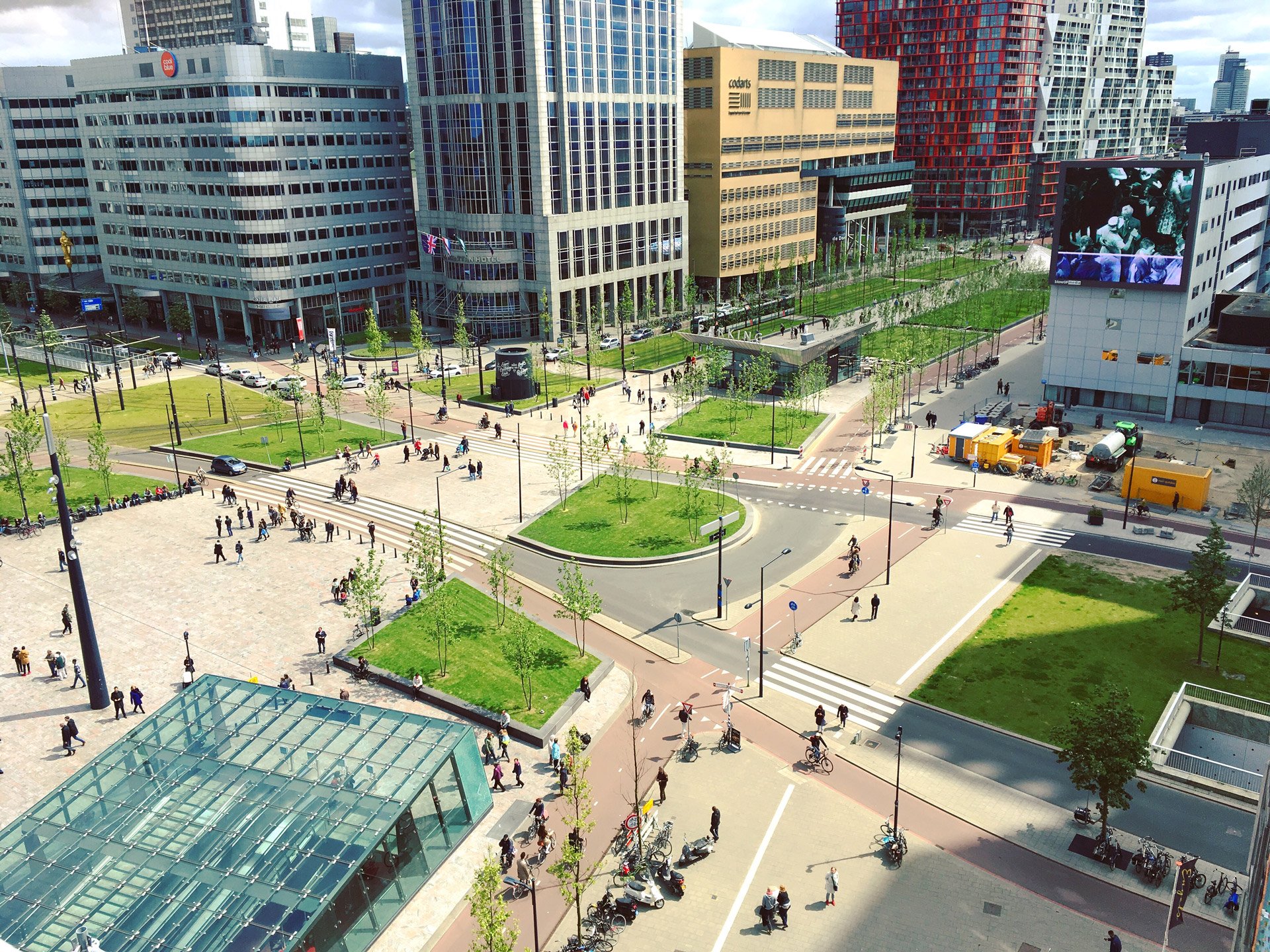 Yes, it can get crowded at times. If you want to get away from the hustle and bustle of the tourists, visit Utrecht. It's only a 30-minute train ride from Amsterdam. It's the smaller city of the big 4 and gives you an opportunity to see the country away from the crowds. 

This is a real insider's tip, as the city is still refreshingly under the radar, but still more than worthwhile visiting. A significant student population gives the city a buzzing and youthful vibe. It's a bit more relaxed and a truly authentic slice of Dutch life. This is a city that is special because of mixing old and new, urban living and green space, tradition and innovation.
 It's a big city with a small town vibe. Don't just take it from us, in 2012 Utrecht has been named one of the world's ten underrated travel destinations by Lonely Planet.
WHEN TO GO?
Timing is everything! In general, it's best to visit between April and September, but the weather is at its finest in July and August. The atmosphere is great in these months as the Dutchies are happy that the weather is good. At the beginning of April, all the tulips and other flowers start to come out, leading to beautiful places to experience, such as the Keukenhof.
To be more specific, the absolute best day of the year to visit is the 27th of April. This is what the Dutch call 'Koningsdag' (King's Day), the birthday celebration of their beloved King; Willem-Alexander. On this particular day of the year, people of all ages dress up in orange (including orange face paint) and go out of their houses to celebrate.
All the streets of the Netherlands are painted orange, there are huge parties, festivals, markets, everybody is happy and celebrating. Even the canals are filled with boats that people are celebrating on. This national holiday is something truly special every year and highly recommended to see. Prepare for some chaos though, not just in the big cities.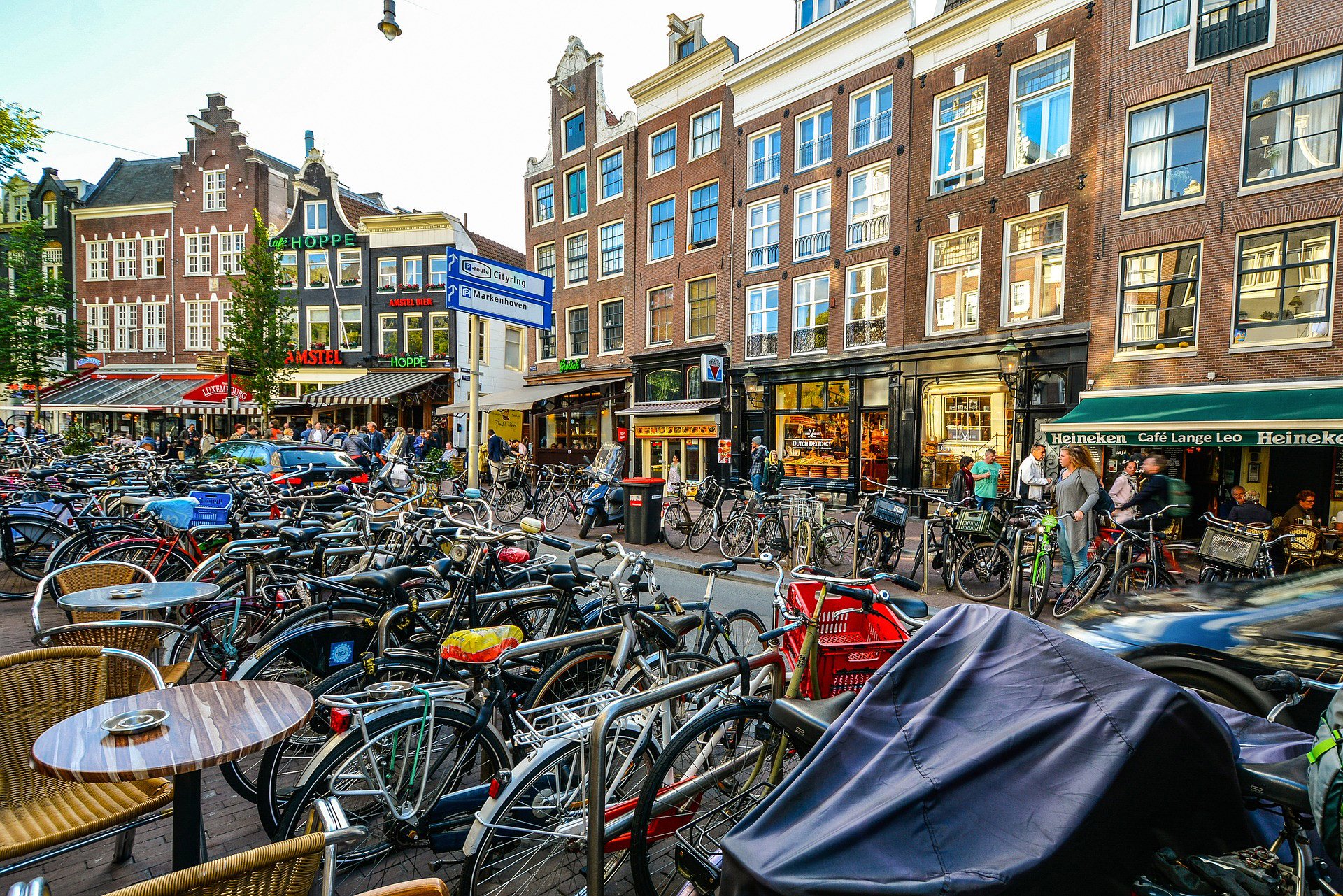 TIPS & TRICKS
Try not to drop your guard when it comes to walking in Amsterdam (or other big cities), or run the risk of being run down by a bicycle. Most bikers don't follow any traffic rules & it might be best to avoid walking on bike lanes (they are often confused with sidewalks there).
If you are planning on visiting lots of museums, it might be worthwhile to pre-book tickets online or get an I Amsterdam city card (available at iamsterdam.com), which includes a canal cruise and public transport.
Amsterdam is a safe city, but watch out for pickpockets especially where there are crowds of tourists.
The Netherlands is one of the least friendly countries when it comes to non-European issued credit cards. Prepare to use ATM's and bring some cash.
Dutch people are down to earth, honest and sarcastic. They can be very straight to the point, don't take the wry humour personally!
Don't stress over the language barrier! The Dutch speak excellent English, and a large part also speaks third languages such as German, French or Spanish.
De Wallen – Amsterdam's main red light district – isn't as dangerous as you might think. However, if you don't trust it you can take one of the many tours offered! Just leave your camera at home for this one, they are not big fans of pictures there.
Coffee shops and cafes are not the same thing. Coffee shops are legal shops with the main purpose of selling marijuana. For an actual cup of coffee it's best to visit a cafe!
Have Fun & Travel Safe!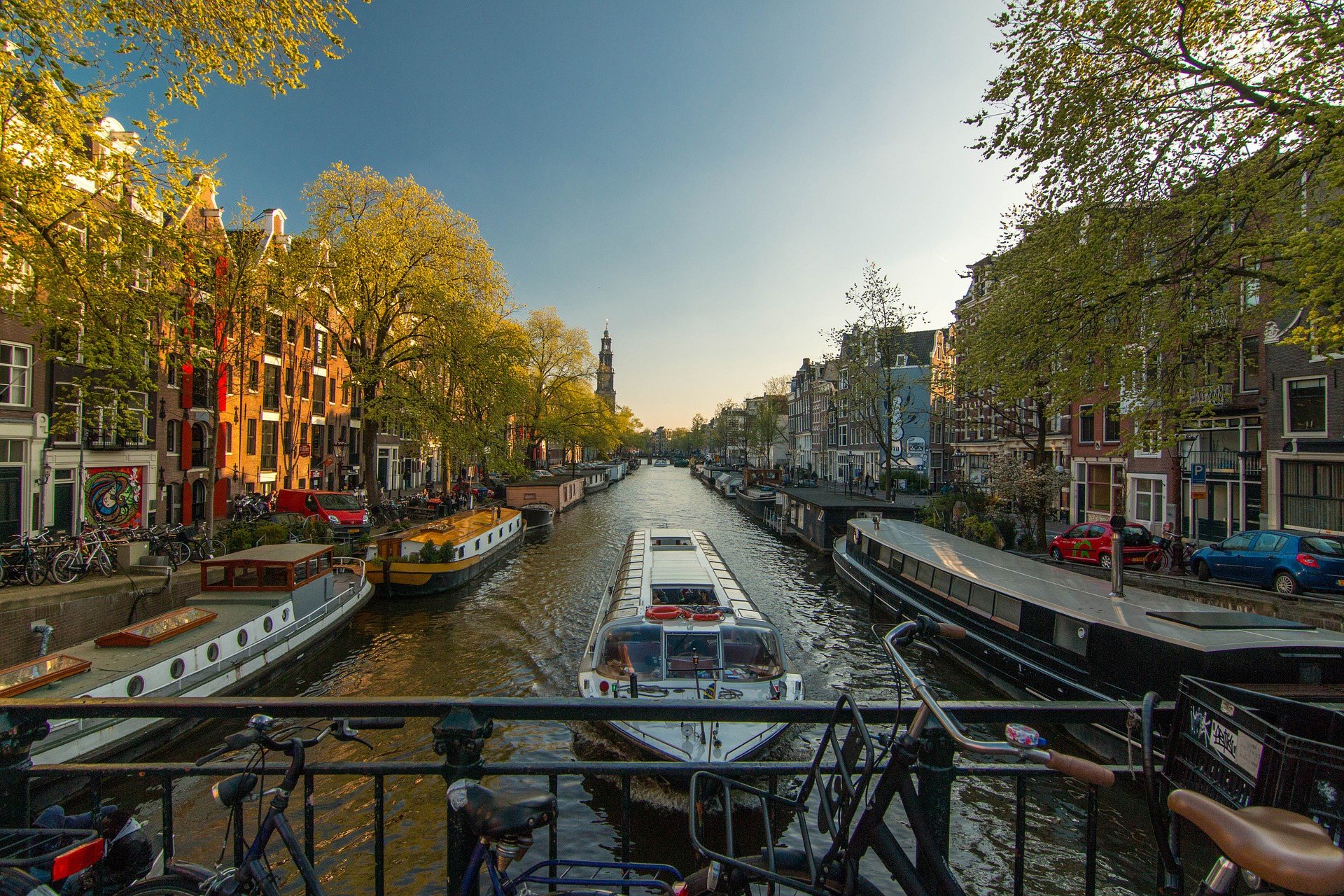 Ready to cruise the canals of Amsterdam, soak up some history and master cycling around the busy city streets?  Jump on board a Working Holiday in the UK, with London St. Pancras station connecting to the Netherlands by Eurostar high-speed trains or travel by air with budget-proof Ryanair flights, Amsterdam is the perfect weekend break.