The London on-a-budget Bucket List
There is no place in the world like jolly olde London town. This beautiful, bustling city is steeped in a rich history, and it's one of the most desired destinations in the world. Travel like a pro with our top tips for sightseeing and making the most of your trip to London on a budget!
GET AROUND FOR LESS
Invest in a Visitor Oyster Card or go contactless!
If you plan to make journeys via the iconic London tube... or the bus, tram, DLR, London Overground, TFL Rail or River Bus, invest in a visitor card. It will cost you a fiver (£5), which is completely refundable on return. The fares are cheaper than paper tickets and capped on a daily basis to £6.60, meaning you can travel as many times as you like. If you have a card that won't charge you international transaction fees you can skip the middleman and just use that, it'll cost you the same as an Oyster Card. 
Top tip: But, it's not the only way to get from A to B. You'll find that more often than not, the distance between each station is far shorter than it appears on a map, so dust off your walking shoes or rent some wheels to take in the sights.
Rent a bike
London is packed with bike paths, canals and off-road options so if you fancy some fresh air, there are Santander Cycles or 'Boris Bikes' dotted around the city for as little as £2. There are docking stations across town so you can drop them off at any bike station you please.
Take a spin on a hop-on-hop-off bus
The best way to jam pack all of London's famous landmarks into one day with ease is a hop-on-hop-off bus. Not only is it the cheapest and quickest way to see it all, sitting on the top deck of a tour bus is a great way to see London – without getting lost – and much more picturesque than going underground.
The Hop on Hop off Bus Tour not only gives you the opportunity to go at your own pace, but your ticket includes live commentary so those history buff's can learn a lesson or two!
Top tip: With your ticket, they will also provide a free Thames River Cruise - where you can see all the great attractions from the mighty Thames at no extra cost - The Tower Bridge, St Paul's Cathedral, Houses of Parliament and the London Eye. Probably the most relaxed and fun way to tour London!
Grab a Merlin's Magical London Pass
Get your hands on a Merlin's Magical London Pass and save yourself up to £90. You can experience the London Eye, Sea Life Aquarium, the London Dungeons, Shrek's Adventure and Madame Tussauds for £55.
Walk the walk
Self-guided walking tours
If you're on a tight budget, or maybe you just enjoy getting around on foot, a self-guided walking tour is a great option because they're free! For some great inspiration - visit Transport for London's 'Walk London' page, you can even download maps.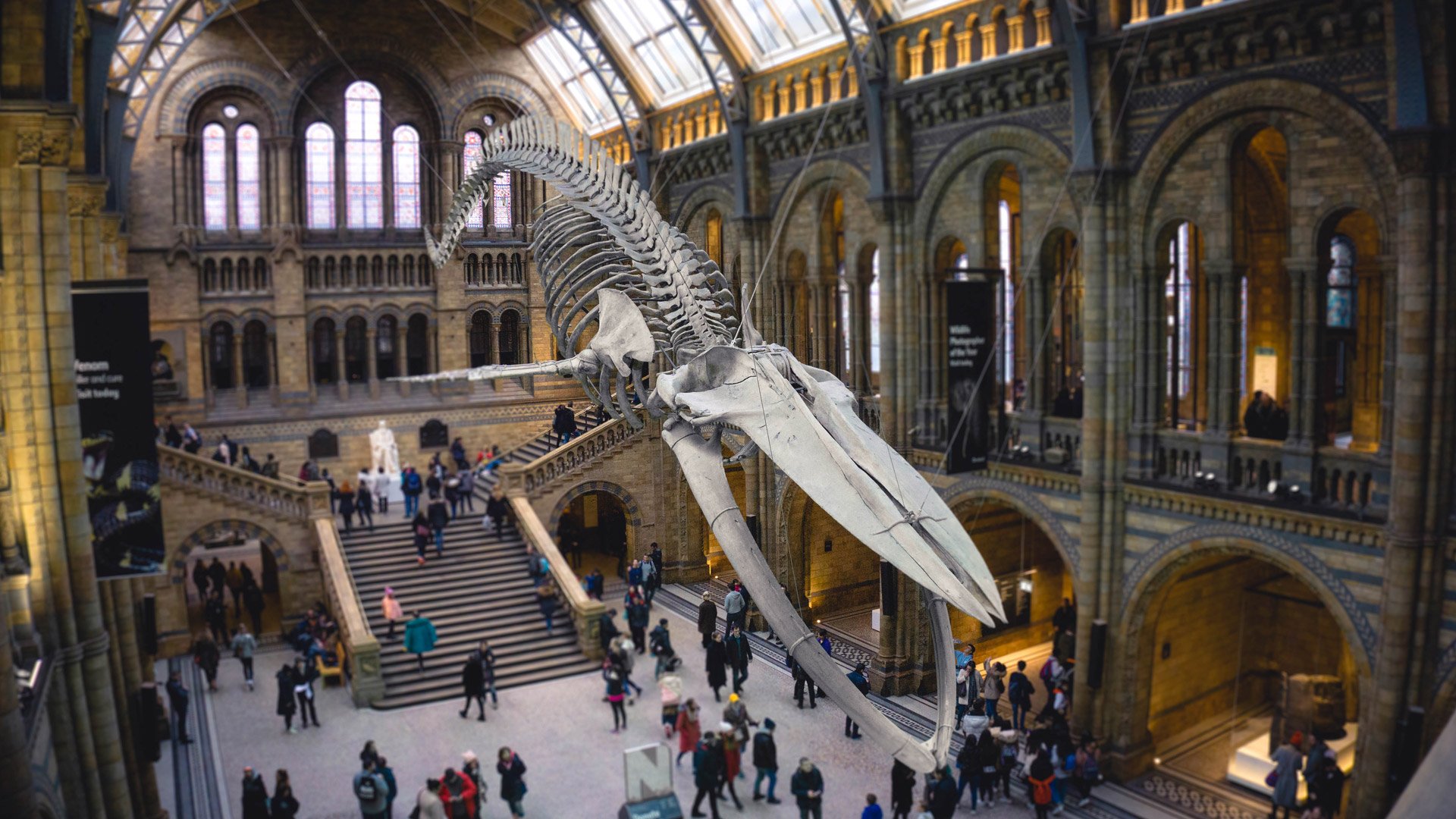 STEP BACK IN HISTORY
See Big Ben
WARNING: This will take some advanced planning. For those not in the know - The Big Ben is the famous bell inside the Queen Elizabeth II Tower in the Houses of Parliament that chimes across London, and it's only accessible by invitation.
One of the easiest ways to grab yourself an invitation (you have to be currently situated in the UK, soz!) is to ask your local MP for an invite. They will put your name forward and will issue you some free tickets for a tour. Find out who your local MP is here.
...& The Houses of Parliament for Free
Organisation is also key to this awesome hack. To get inside the houses of parliament for free, you can reserve tickets ahead for parliamentary debates. These tickets often get snapped up super fast - so if you know your dates for your trip to London, think about booking tickets way ahead of your schedule. Find out what's coming up here.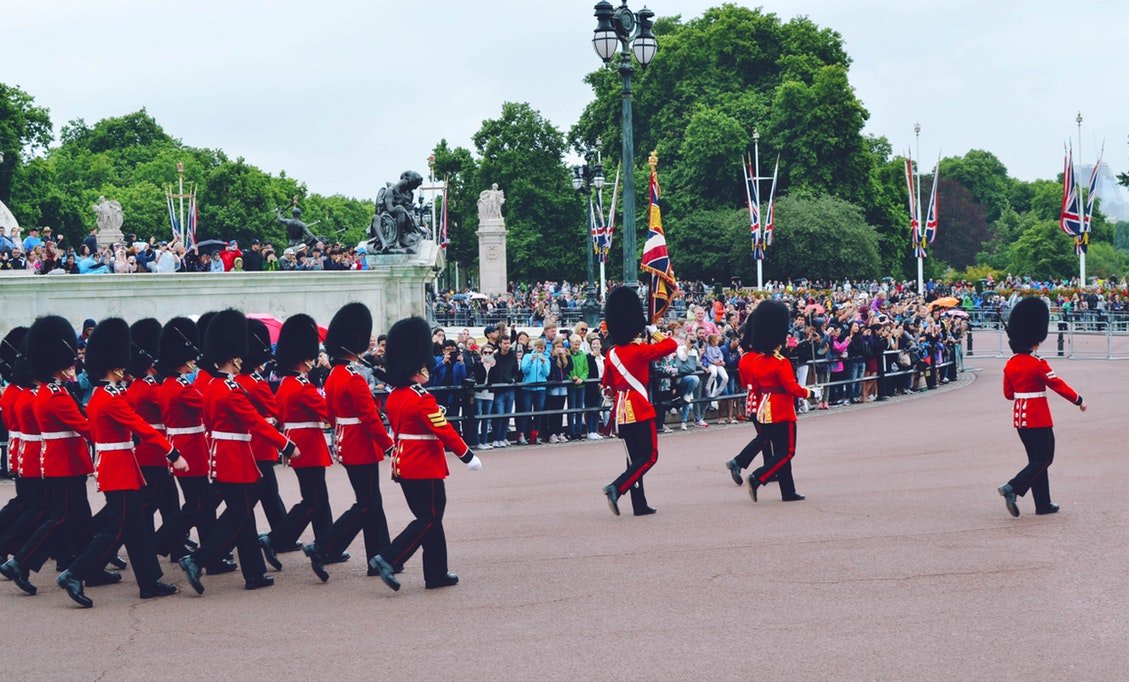 Buckingham Palace
You can tour inside Buckingham Palace for two months of the year – the end of July to the end of September – and it costs a pretty penny. However, the changing of the guard takes place daily in the summer and every other day in the winter at 11:30 am, for free. If you want to actually see the spectacle without having to climb a fence, get there by 11 am.
GET CULTURED
London has a ton of amazing free museums and galleries that you can visit without spending a single dime. Spend a day wandering through the many historical artefacts and soak up all of the incredible displays and exhibitions.
Whether you're interested in science or design or nature or maybe none of the above, these museums are well worth a visit:
The Natural History Museum - has a famous collection of dinosaur exhibits and also holds research work and natural art.
Victoria and Albert Museum (or more commonly known as the V&A) – hosts some of the best art and design exhibits in the world.
Imperial War Museum - the imperial war museum schools visitors on the many wars that Britain has been involved in.
Museum of London – as you might have guessed, this museum is about all things London, visit to learn about the history of the nation's capital.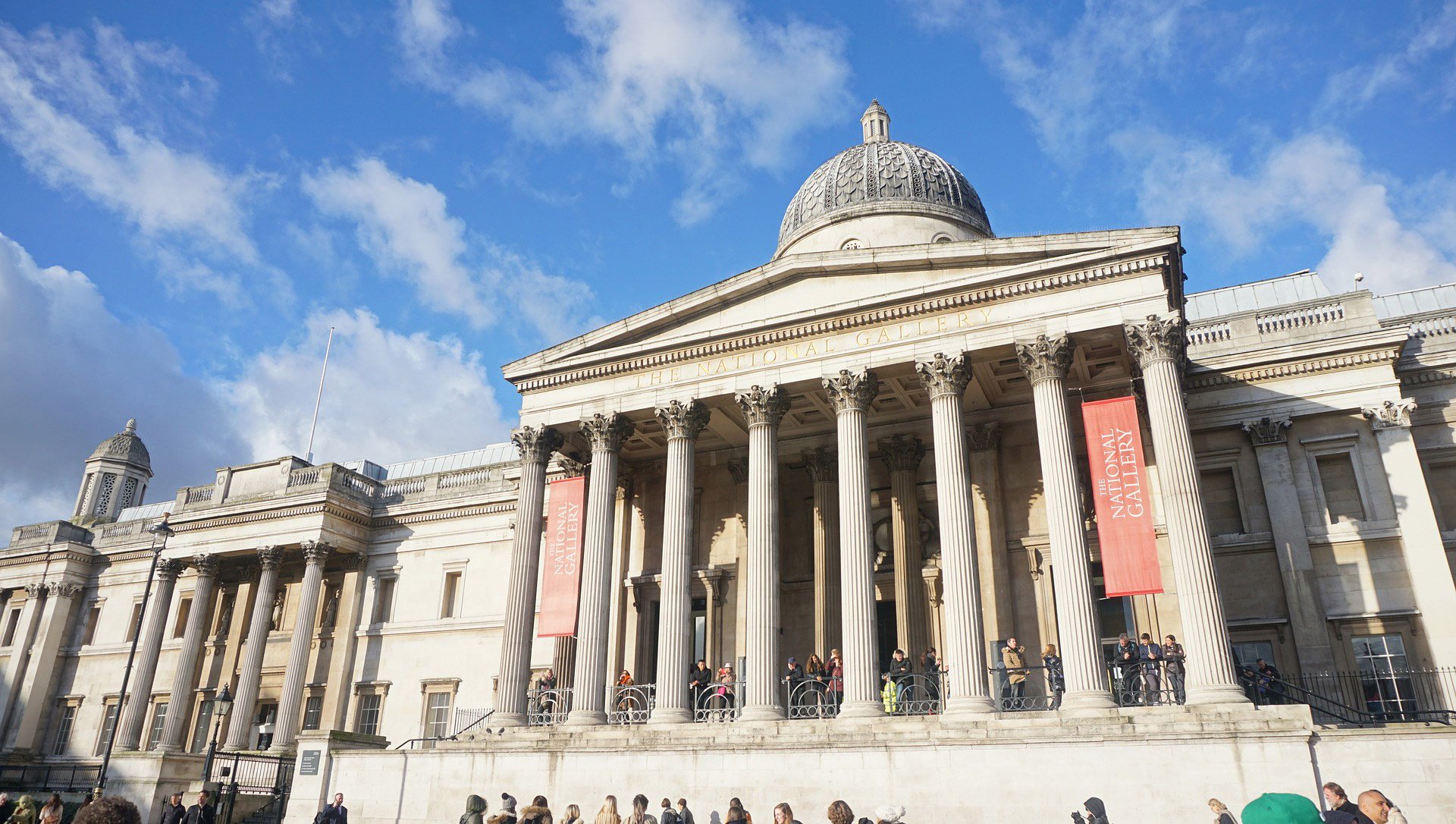 National Gallery – home to over 2,000 works of art, including da Vinci, Van Gogh and Picasso originals, this is a must-visit for any art fans.
Science Museum – a fantastic place to learn about all things technical and biological, both historic and contemporary.
British Museum – the first national public museum in the world, tells thousands of tales about human history and culture, with exhibits from all corners of the globe.
Tate Modern - international modern and contemporary art.
Tate Britain - the home of British art from 1500 to the present day.
All completely free to visit. Obviously, donations are welcome, though in no way obligatory.
TO MARKET, TO MARKET
Outdoor markets are super popular in London. With a mix of art, food, furniture and vintage clothing, London has a market to satisfy any shopper! Here are our best picks:
Every Day: Camden Market
One of the best markets in the city, Camden is great for finding anything weird and wonderful. The markets have quirky souvenirs, and there are some great world food stalls. Camden's a really fun area to walk around anyway with good vibes & amazing arts and crafts.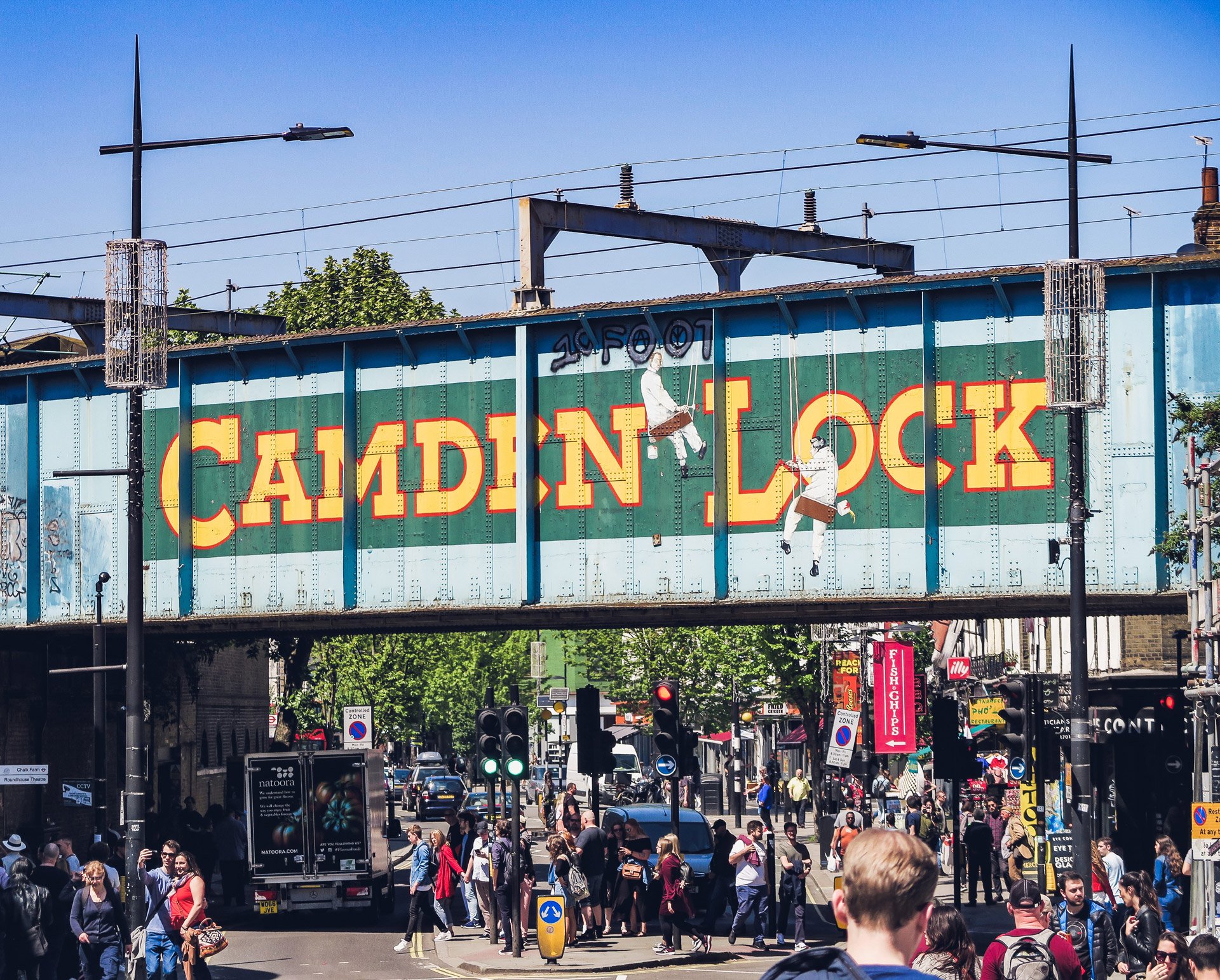 Every Day (But Sunday): Borough Market
Borough Markets is a food fanatic's paradise having street food, grocery shopping galore and specialist ingredients for cooking. Arrive early on a Saturday morning to experience the bustle at its finest.
Every Day: Portobello Road Market
This world famous market has been running since the 1800's and is an antique market to conquer them all. Portobello is the most fascinating place to window shop – you probably won't be buying any antiques if you're on a tight budget, but it's a great spot to browse nonetheless!
Sunday: Columbia Road Flower Market
Spend your Sunday morning like a local by checking out the Columbia Road Flower Market. On Sundays, it's filled with beautiful flowers to brighten your day. Not only is it an Instagram-lover's dream, but it's also a great spot to peruse independent shops for clothing, jewellery, antique furniture and knick-knacks.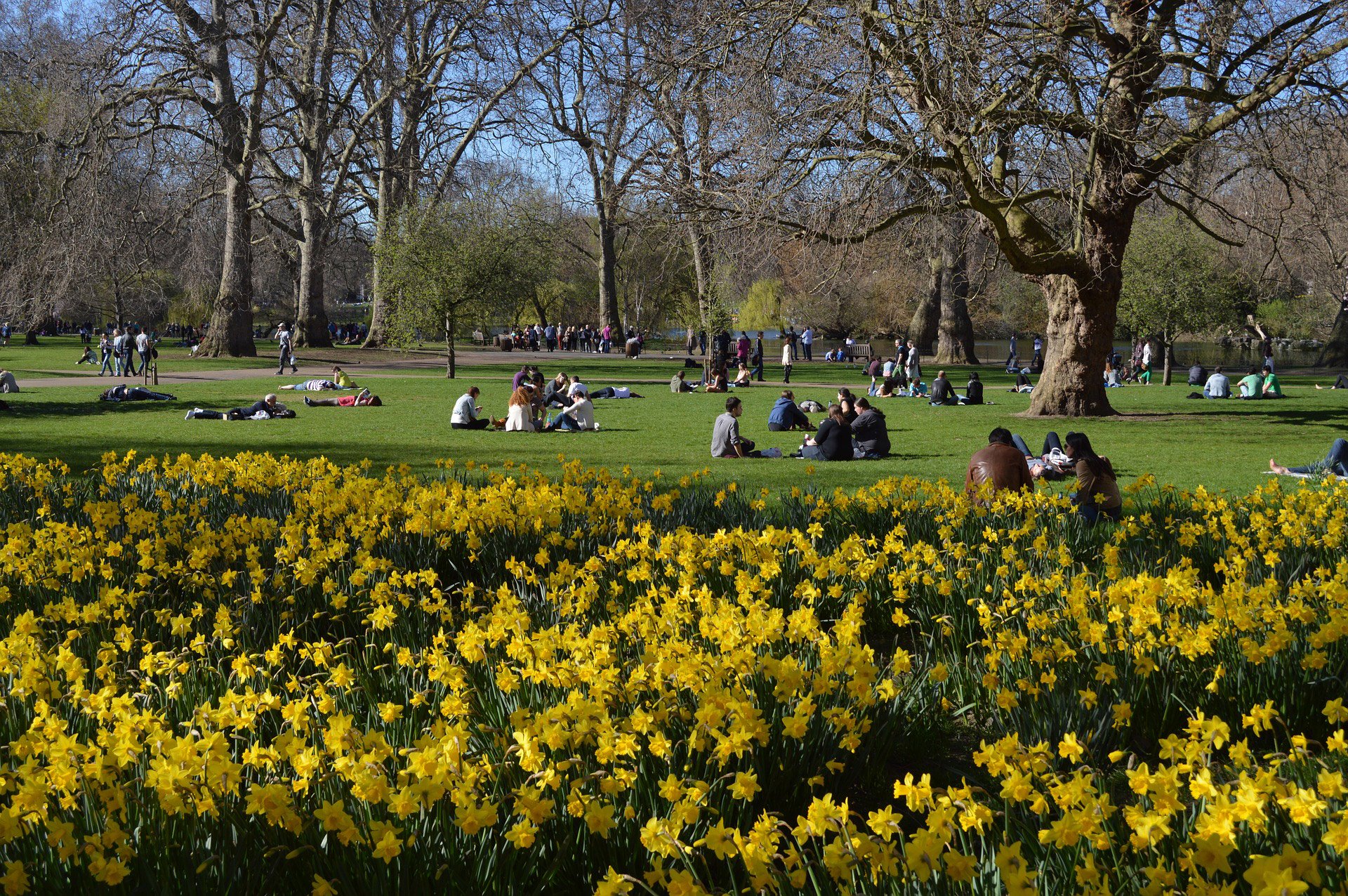 PARKS
London's beautiful parks can be enjoyed year round. Grab a picnic and lay in the sun throughout the warmer months or rug up and explore as the parks are turned into a winter wonderland.
Hyde Park
Here you'll find London's oldest boating lake, The Serpentine, which is home to ducks, coots and swans. On Sunday mornings, Speakers' Corner provides quirky entertainment - with debates, protests and performance artists every single week.
The central lake is home to numerous water-loving birds and its bridge offers very snappable views of Buckingham Palace. Keep an eye out for wandering pelicans that have been kept here since the seventeenth century. The big-billed birds are fed between 2.30pm and 3pm daily.
Regent's Park
Teeming with attractions, ranging from the ZSL London Zoo to the enchanting Open Air Theatre. Various food and music festivals pitch here over the summer and rowing boat hire, bandstands, beautiful rose gardens, tennis courts, ice cream stands and eateries complete the picture!
Top tip: Admire a postcard-worthy view of the city's skyline from the top of Primrose Hill. Adjoining Regent's Park, it's surrounded by posh cafés and frequented by some of London's friendliest dog walkers, all-in-all it's a great place to people-watch.
The largest and grandest of the Royal Parks, occupying an impressive 2,500 acres. Rent a bike, look out for the Isabella Plantation for blossoms in the warmer months and always keep an eye out for herds of wild red and fallow deer. From the park's highest point, there are unobstructed views of St Paul's Cathedral.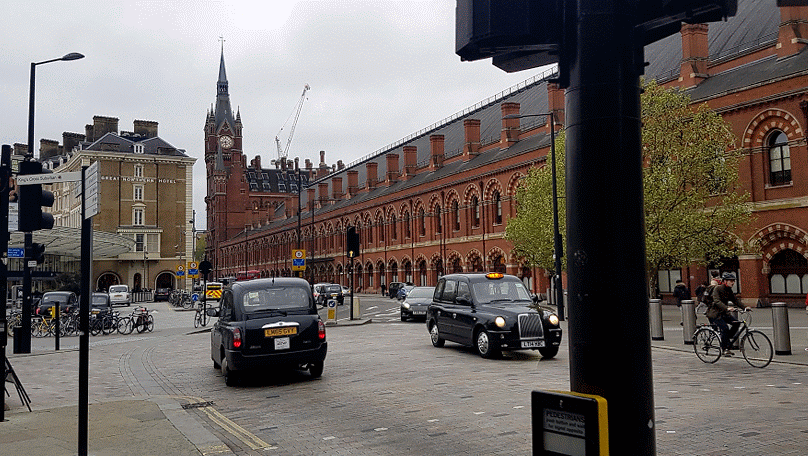 SEE A SHOW ON WEST END
Seeing a West End theatre show doesn't have to break the bank. You can buy your tickets in advance for big discounts. If you're not too fussy about what you see, head to the official TKTS booth in Leicester Square. They sell all remaining tickets for cheap, last-minute prices.
If your trip is timed in January-February take advantage of the Get Into London Theatre event when tickets to more than 40 top West End shows go for as little as £10. Tickets usually go on sale in December so it's best to sign up for the newsletter to keep up to date!
Or lastly, if you're heading here in June (17-18) get a taste of some of London's leading musicals and exciting new shows at West End LIVE in Trafalgar Square - it's completely free and offers you the chance to see the best of the London stage over one weekend.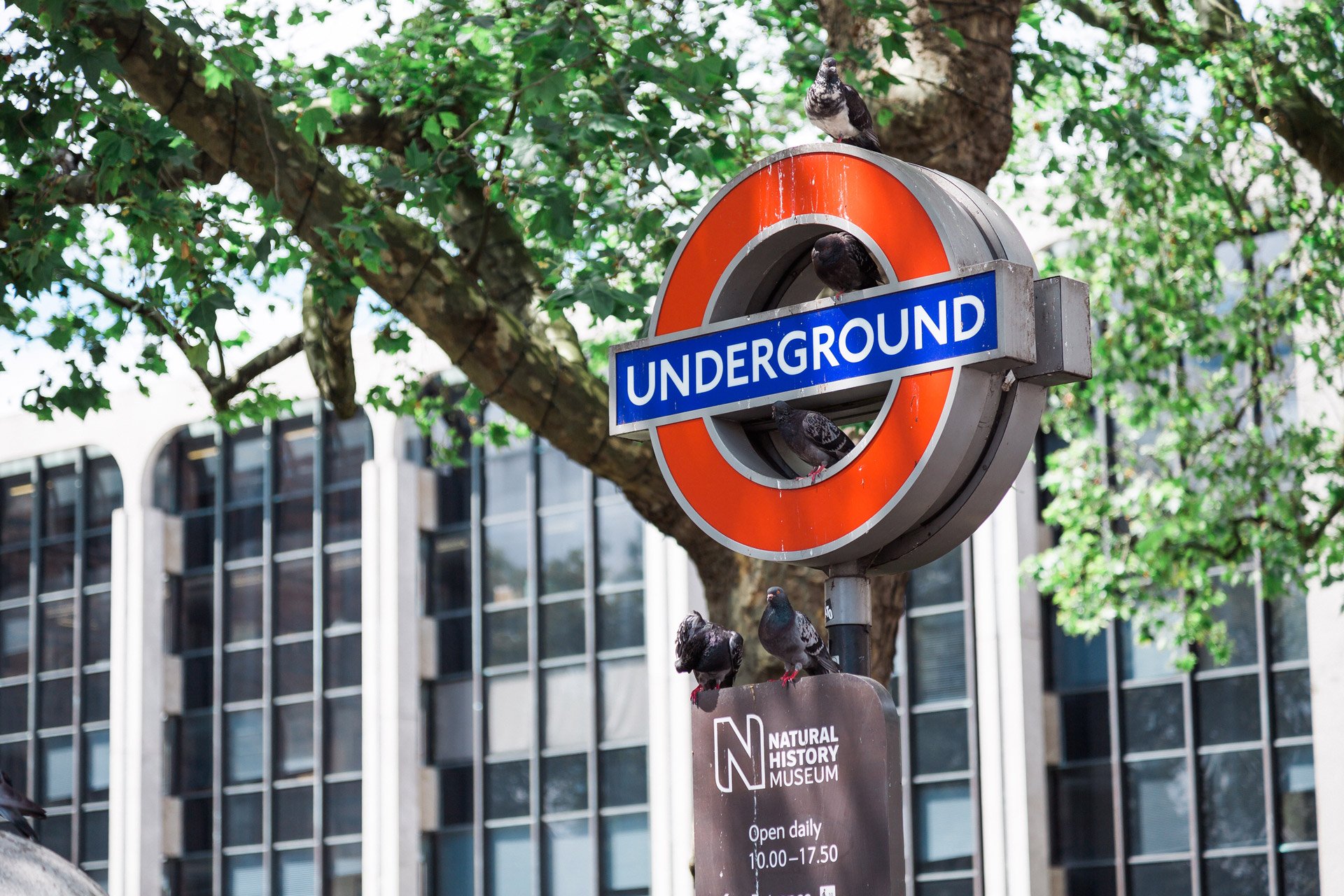 SAVE BIG BUT STILL GET THE VIEWS
There are many ways to soak up the spectacular views of London for cheap!
Tickets to the top of the Shard are quite expensive, to get to London's highest viewing platform (Levels 68, 69 and 72) you'll have to pay upwards of £24.50. But, visiting the AquaShard bar half way up (Level 31) is free! Get yourself a cheap beer (£6.50) and take in the views without having to pay the high price of admission.
Another great way for free-of-charge views over the most famous London landmarks and top tourist attractions is to visit the Sky Garden. Make sure you pre-book tickets as they go fast.
And lastly, head up to the top of the One New Change shopping centre and take in the rooftop views of St Paul's Cathedral, or grab a drink or a meal at Madison's.
Now it's up to you to get exploring and find new adventures. So let us point you in the right direction! Click below and see where you could start your London Explorations!