Christmas Around the World: 11 Weird & Wonderful Traditions
With more than two billion partakers joining in on the festivities each year, it's the most celebrated holiday in the world. Christmas is typically a celebration of the birth of Jesus Christ on the 25th of December. However, many countries and cultures have now jumped in on the fun with their own traditions. We've put together some of the more unusual ways the different nationalities celebrate…
Move over Rudolf, since 1966 the Gävle Goat has been a Swedish Christmas tradition – though it often doesn't make it to Christmas Day. It's only survived 12 times since the tradition started. A giant version of the traditional Swedish Yule Goat is made of straw and built to start the holiday season, but vandals do everything in their power to burn it to the ground before Christmas Day. As of November 2016, it has been ravaged 39 times. Will 2018 be the lucky year?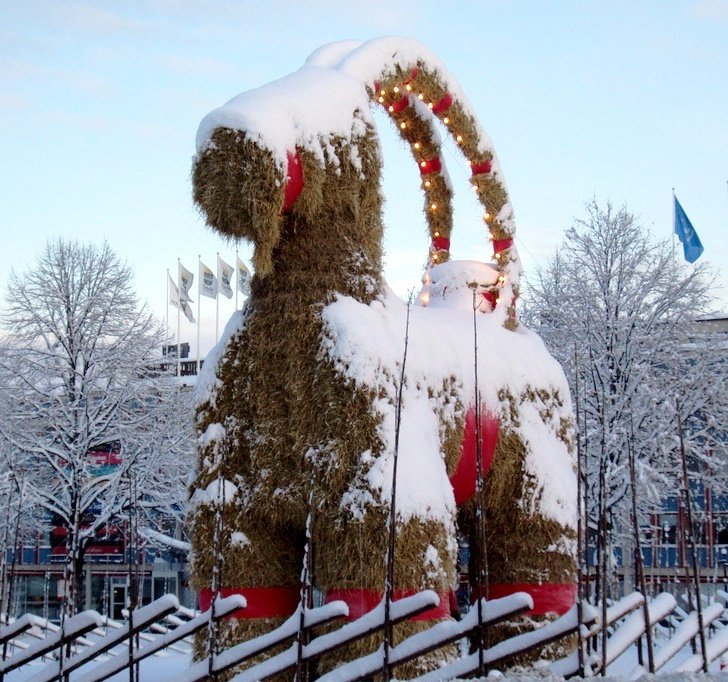 (Tony Nordin; cropped by Beyond My Ken, Yule goat Gefle Sweden 2009 crop, CC BY-SA 3.0)

Fancy trading the traditional Christmas roast for creepy crawlies instead? South African Christmas delicacies are not for the faint-hearted. On the day, everyone tucks into deep-fried caterpillars of the Emperor Moth to celebrate the season. It's a little unclear exactly why it's a tradition, but research shows it's super nutritious!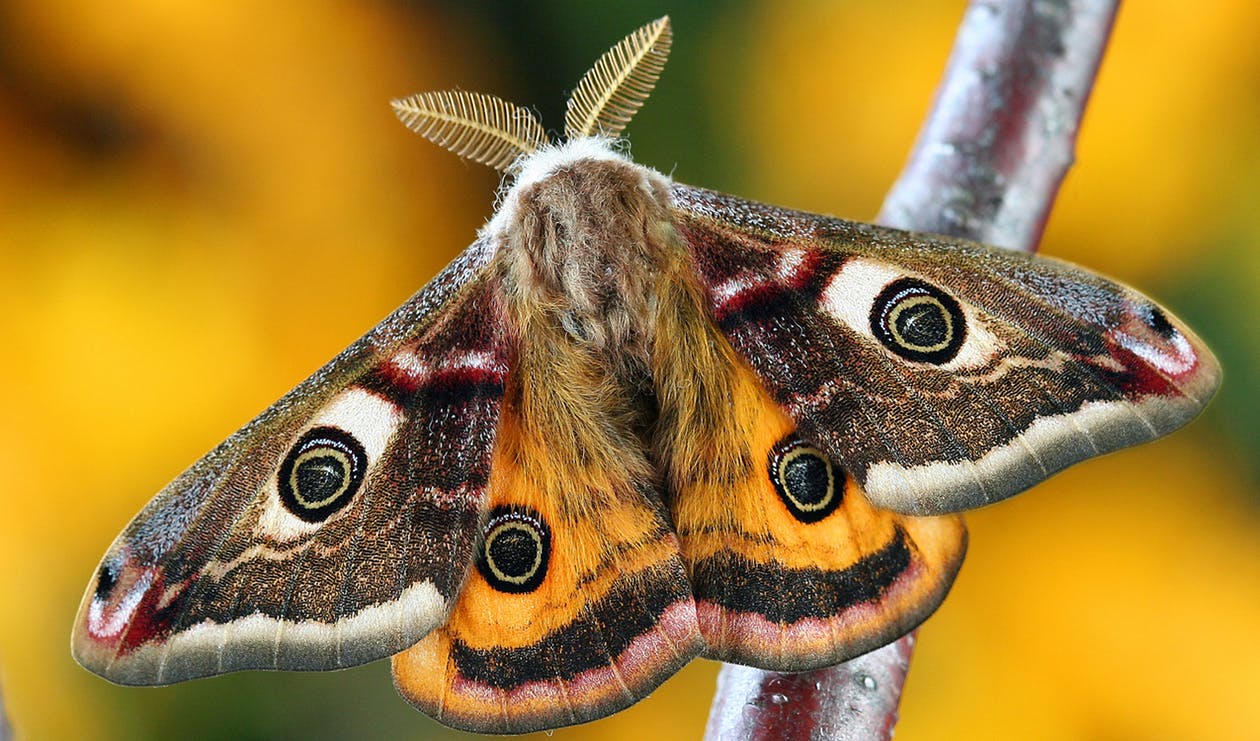 (Why have mince pies and pudding when you can chow down on fuzzy insects instead, right?)
Houses are often decorated with lights and ornaments in early December for a preliminary round, when families celebrate St. Nicholas Day on the 6th of December. Christmas trees don't usually make an appearance until the morning of Christmas Eve (talk about cutting it close!) and some families even hang a pickle from the tree and as the Weihnachtsgurke tradition goes, the first child to find it gets a gift and is assured good luck for the coming year.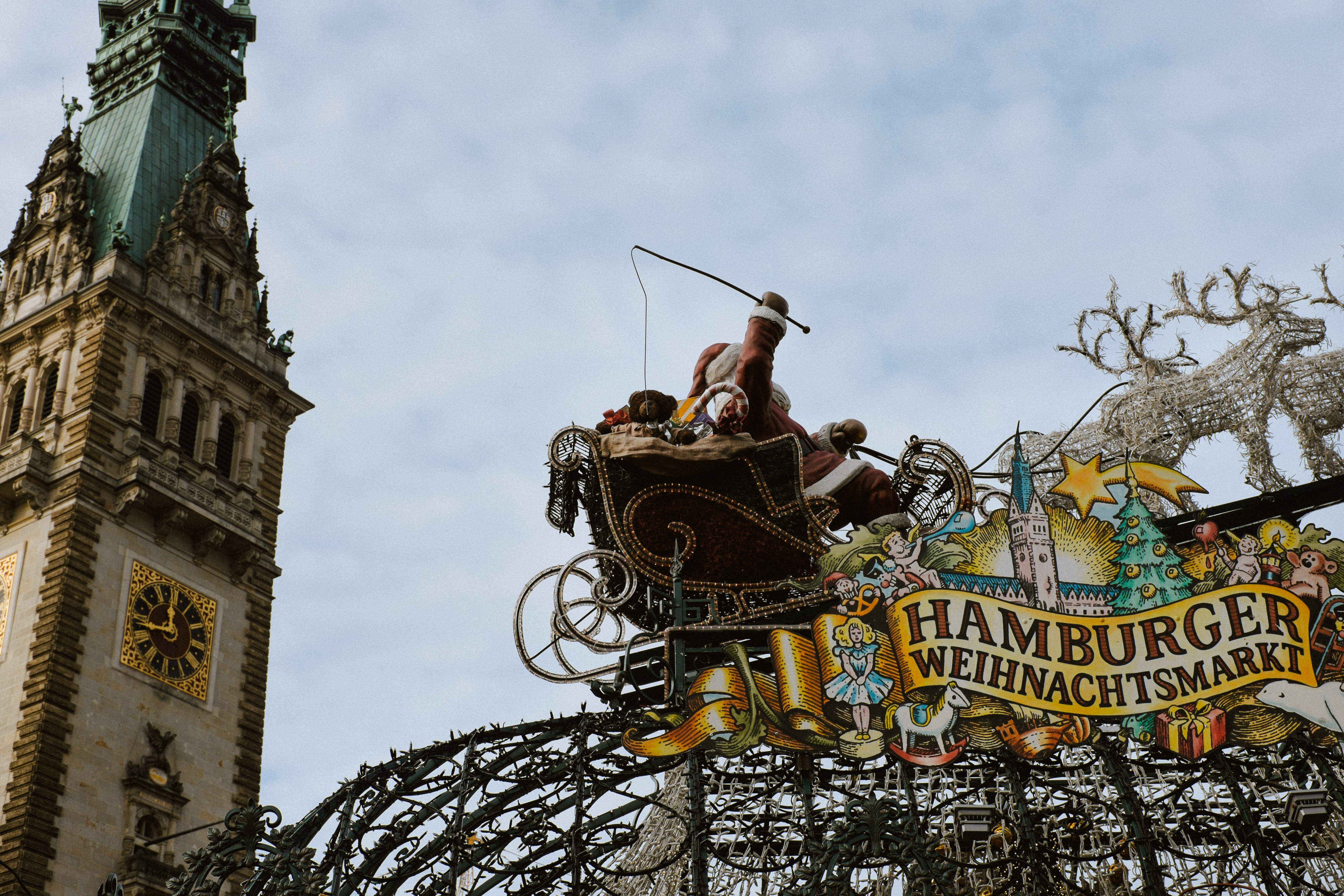 (Germany is known to have some of the best Christmas markets in the world, including the historic Hamburg Christmas Markets)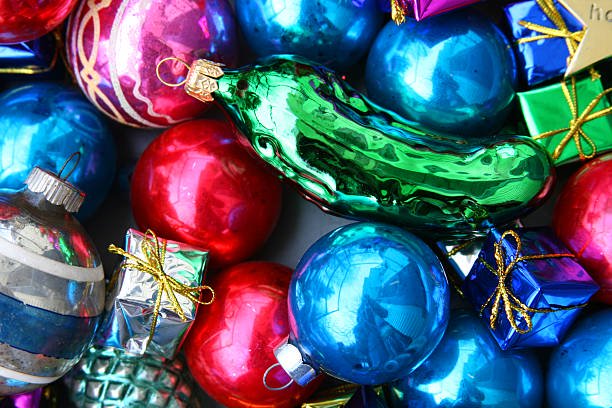 (It's kind of a big dill for some, others believe the Christmas Pickle to be a total myth!)
On Christmas Eve, children leave their freshly polished shoes by the fireplace in hope that Pére Noël will fill them with lollies and toys. Some people in southern France will burn a "yule log" from Christmas Eve until New Year's Day. This tradition originally comes from farmers who would use part of the log to ensure good luck for the next year's harvest and is said to offer health, fertility and luck.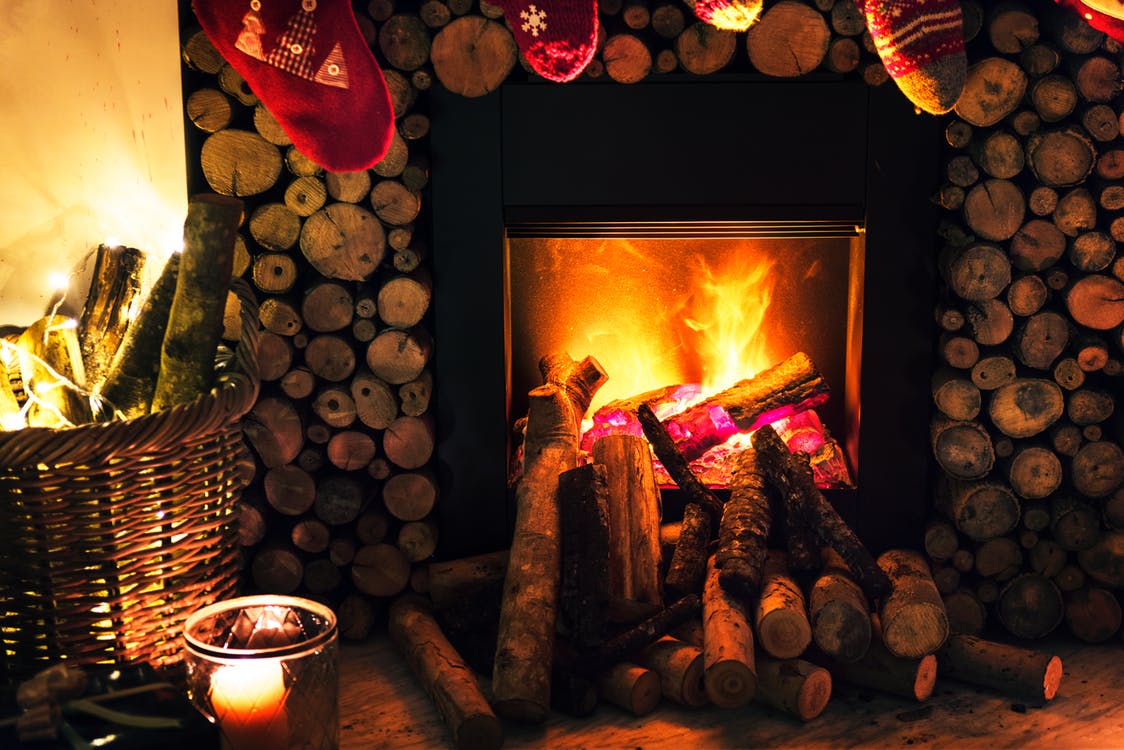 (The "yule log" custom dates back to the XIIth century and was mostly popular in France and in Italy where the log was called a ceppo) 
Kids in Italy wait in anticipation on the 5th of January on Epiphany Eve for La Befana (Italy's oldest legend), a friendly Christmas witch who rides around on her broomstick. She is usually covered in soot because she climbs down chimneys delivering sweets and gifts to the children, except if you've been bad - you'll get coal in your socks. Many say she sweeps the floor before she leaves, which some believe means she sweeps away the problems of the year (...talk about good housekeeping!). 
(A popular belief is that her name originates from the Feast of Epiphany, in Italian 'La Festa dell'Epifania') 

6. Canada
Most Canadian Christmas traditions are much like those in the US complete with ice skating and Santa. But, of course Canada has an actual postal code that can be used to send letters to the North Pole: H0H 0H0. Volunteers work day and night to ensure all the children's letters are replied to on time. Since 1982, Santa's Post Office has received more than 20 million letters around all around the world!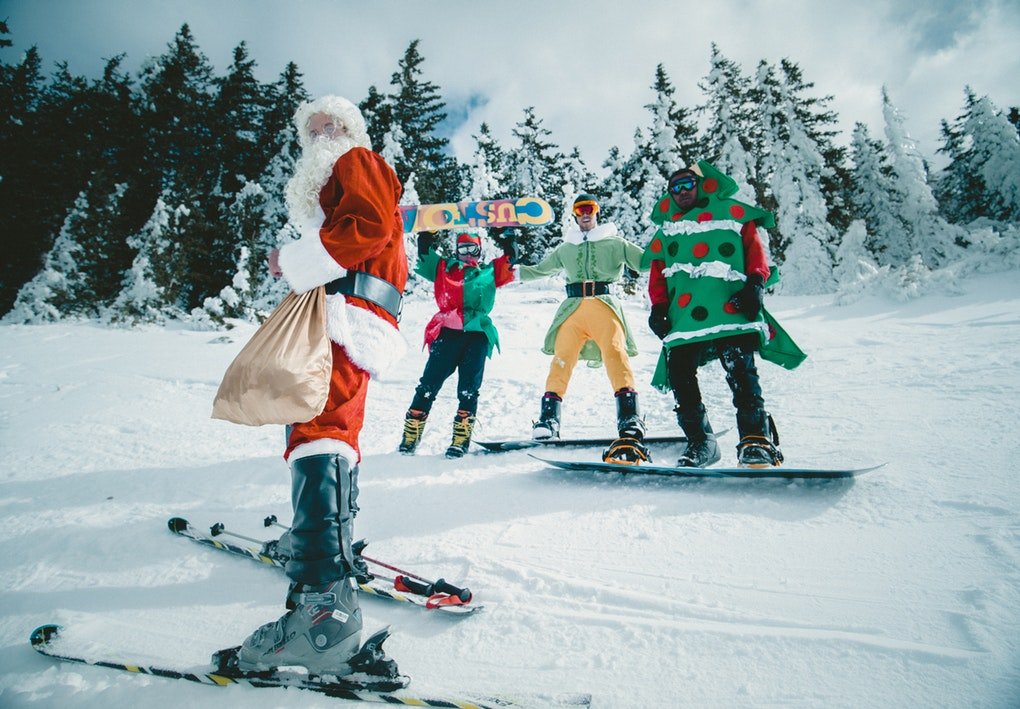 (Canada Post volunteers donate over 200,000 hours each year to help respond to every letter!) 

Although only 1% of Japan is Christian, a quirky new tradition has emerged. Thanks to a bizarre campaign set in 1974, many families now eat KFC for Christmas. The demand is so high you will need to book your buckets months in advance to avoid disappointment. Japan's Christmas dinner comes complete with cake and champagne and will set you back a cool 3900 yen ($40 USD). 
(Kurisumasu ni wa kentakkii! means Kentucky for Christmas!) 

Things are done a little differently in the Ukraine. Christmas Eve dinner is not served until the first star appears in the sky. Christmas is celebrated 13 days late on January 7, because of the old 'Julian' calendar. Santa Claus is called "Ded Moroz" a.k.a. Father Frost and trees are decorated with spider webs instead of tinsel and baubles. This reflects the popular story the Legend of the Christmas Spider.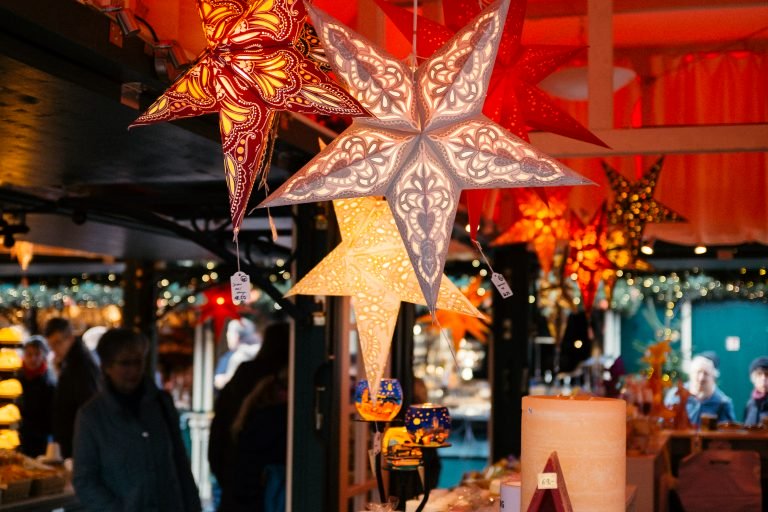 (Spider webs are known to bring you good luck in the upcoming year, which is why they still decorate their trees with webs today) 
On Christmas Eve, Caraca, the capital of Venezuela completely shuts down its roads across the city so everyone can head to church. The streets are blocked off every eve to allow churchgoers to roller skate to mass! Because you know, safety first. They then finish off their unique tradition with a less-than-traditional dinner of 'tamales'.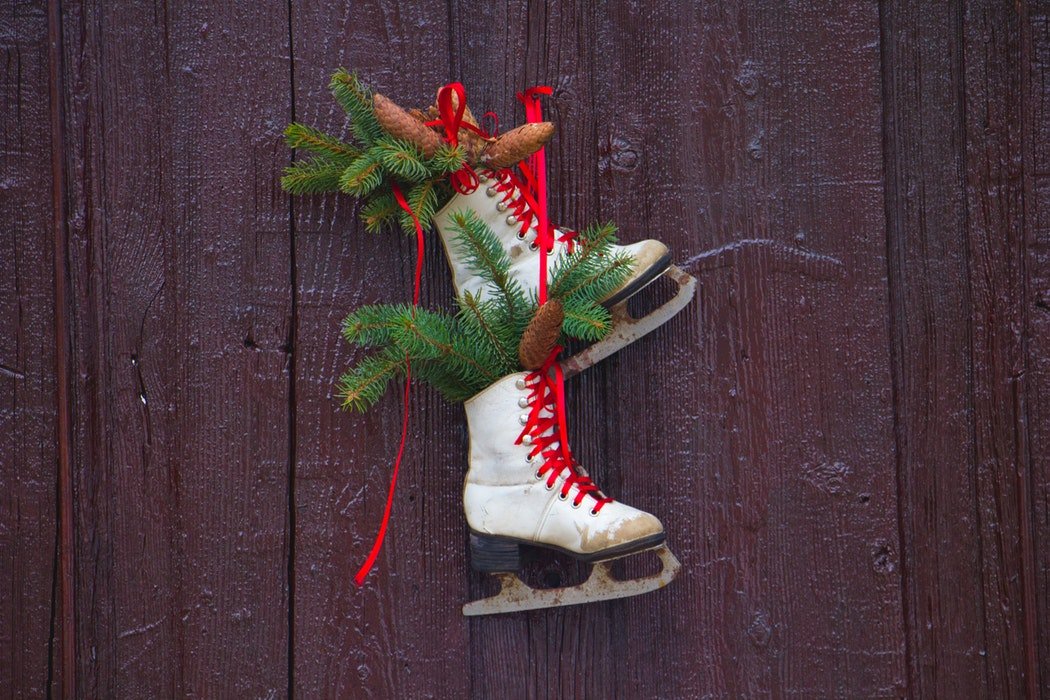 (In Venezuela presents are brought by 'San Nicolás' (St. Nicholas) & 'Niño Jesús' (Baby Jesus))
According to ancient Norwegian beliefs, Christmas is prime time for witches, trolls and other nasty spirits to emerge. Broom sticks must be stowed away as Christmas approaches to prevent them from stealing them for a midnight ride and men even fire their guns into the night sky on Christmas Eve. It's also tradition to leave a bowl of porridge for the gnome who protects the barn (or he'll play tricks on you).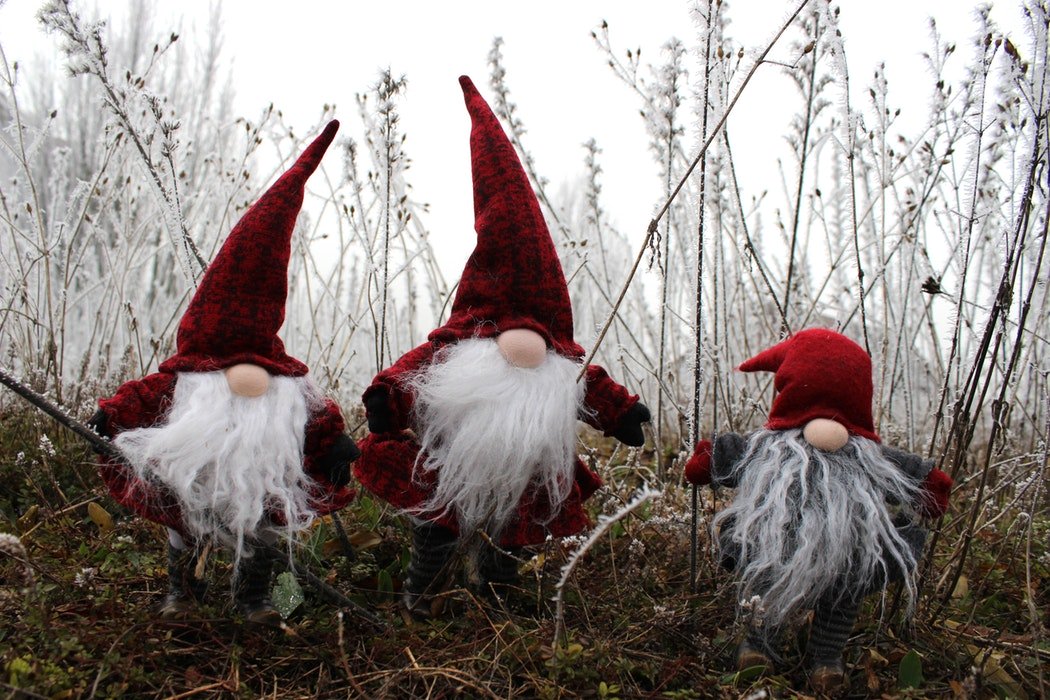 (A Norwegian Christmas is a lot more than gingerbread and gløgg!) 
10. Australia
Christmas falls at the beginning of summer down in the Southern Hemisphere. So there's none of the snow or winter chill surrounding the festive season. Many swap the traditional Christmas roast for a barbecue on the beach on the big day. Even Santa makes his journey a little differently, swapping reindeers for kangaroos to pull his sleigh or even riding over on a surfboard. Nice one, mate.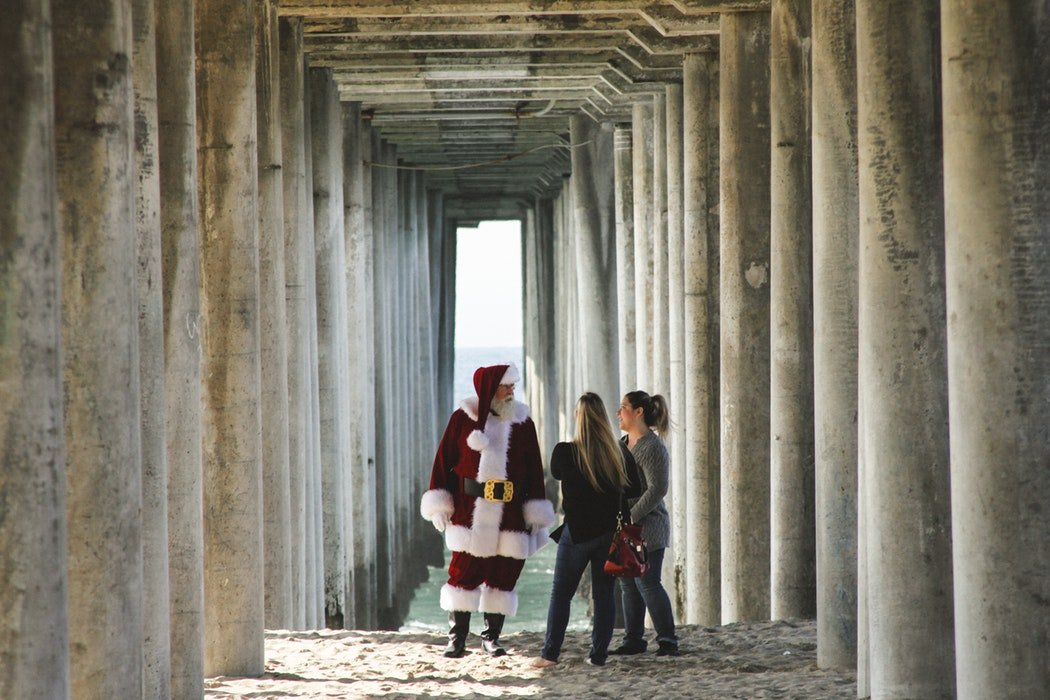 11. England
England have always got in the swing of things during the Christmas festivities. Christmas Trees were first popularised here (Prince Albert gets all the cred, but it's acutally all thanks to Queen Charlotte). They were the first to hang Mistletoe as a decoration and they were even the first to hold the title for the world's largest stocking measuring a ridiculous 32.56m. It's popular for families to take turns stirring the pudding mix clockwise while making a wish, now popularly known as Stir-up Sunday. Some add in coins & rings to the mixture for good luck too!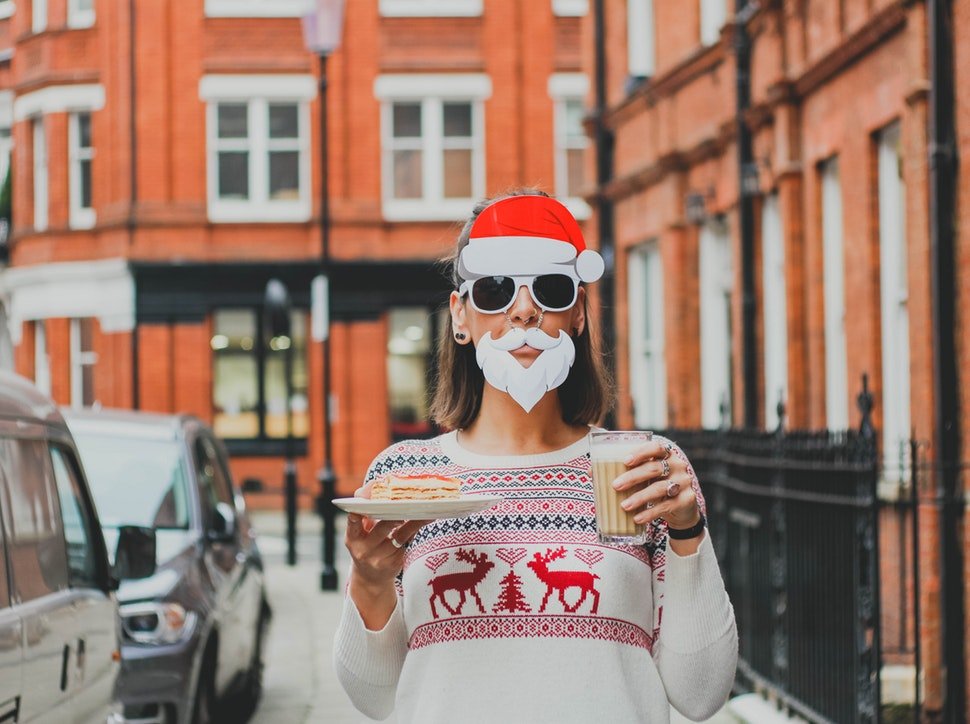 (O.G Christmas makers right here!)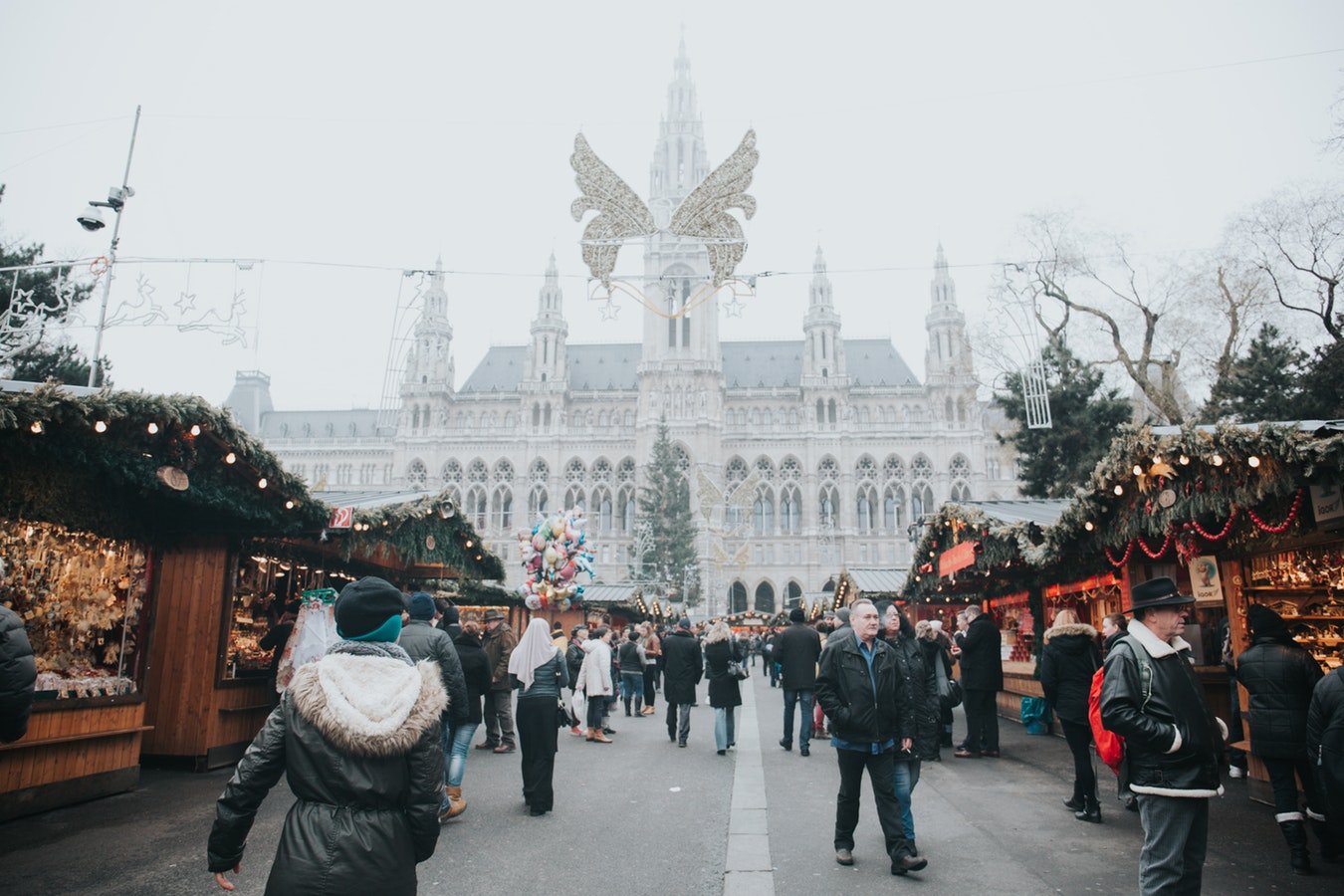 (Christmas Markets in Vienna, anyone?) 

We hope you've had a cracker year and are ready to welcome in 2022, no matter where you are. If you're looking for that first step to a fresh and exotic location in the new year then we are ready to get you where you want to be!