The Ultimate Foodie Bucket List: 22 Must-Eat Foods From Around the World
Travel & food. Two of the best things in the world and you can do them both at once. We have the perfect list of world eats for the wandering foodies out there to tick off on your next adventure
Here is our ultimate foodie bucket list of all the must eat foods around the world to get you started! Of course, we also highly recommend snacking while reading the below to keep the hunger pains at bay...
Traditional Kiwi Dip in New Zealand 🇳🇿
Made up of NESTLÉ Reduced Cream with a packet MAGGI Onion Soup, then eaten with potato chips. After investigations took place to track down the original mastermind behind NZ's favourite party food, it was discovered that back in the 1950's when onion soup was quickly sliding off the popularity chart - Nestle creators got to work to find ways to boost its sales and made this heavenly concoction in the process. Genius!
Top tip: Try Pineapple Lumps while you are there too!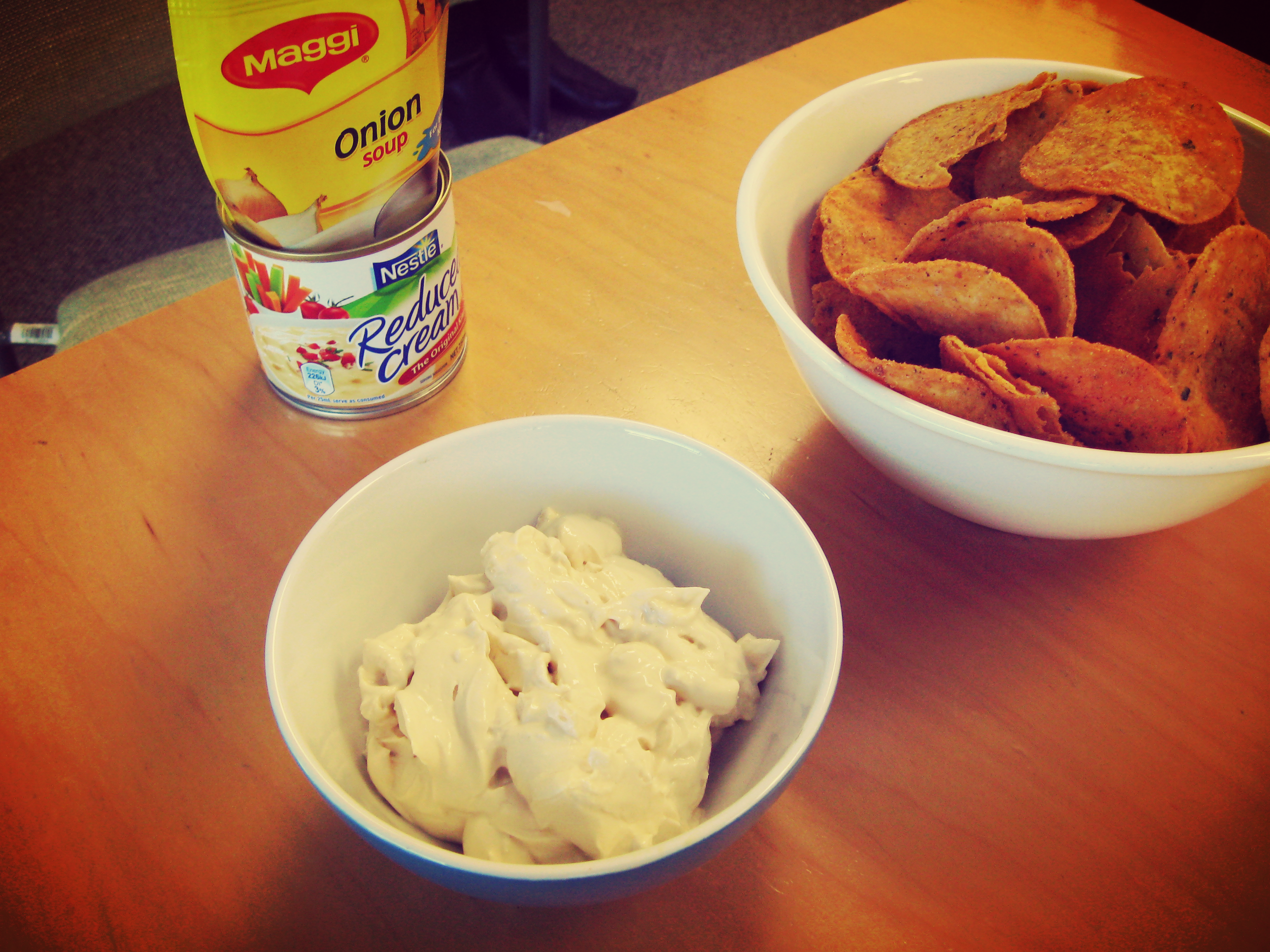 Vegemite in Australia 🇦🇺
Don't knock it till you try it! This thick, black, salty paste has a delicious twang that Aussies like to match up with their toast in the morning. It was made from leftover brewers' yeast extract with various vegetable and spice additives, so it's actually promoted as a health food! It's even more delicious when cheese joins the party.
North America
Poutine in Canada 🇨🇦
Think an over-the-top combo of French fries smothered in cheese curds and topped with gravy. From top restaurants to roadside food stands, it's a staple among Canadians. It's the perfect way to warm up on a snowy winter's day or after a night on the town. It's even a permanent menu item at McDonald's across Canada. They're all aboot it and so are we eh!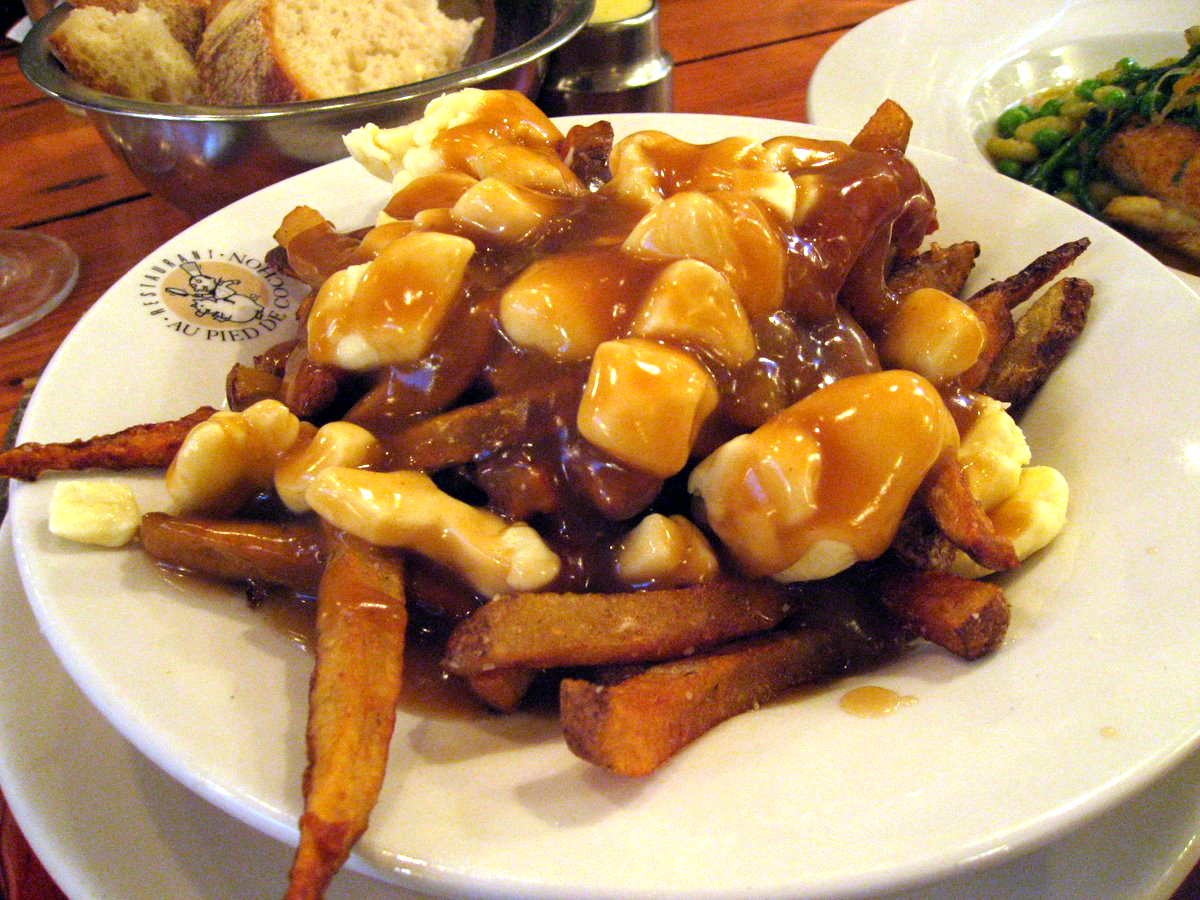 Tacos in Mexico 🇲🇽
We gotta taco 'bout it. Turns out it means "light meal", but these parcels of perfection are definitely the reason visitors pack on the pounds while in Mexico. Simple flavours, mixed with killer hot sauces, all the traditional toppings and a liberal squeeze of lime - they will always be delicious! Add in some salsa, guac and cilantro and you've got yourself absolute Mexican authenticity.
Asia
Nasi Goreng in Indonesia 🇮🇩
Literally means fried rice, so it is easy to know what to expect. It's actually just the usual Southeast Asian style of cooked rice, but with its very own Indonesian spices. Each ingredient is chopped to fine perfection and flipped in a large wok and served with an egg sunny side up.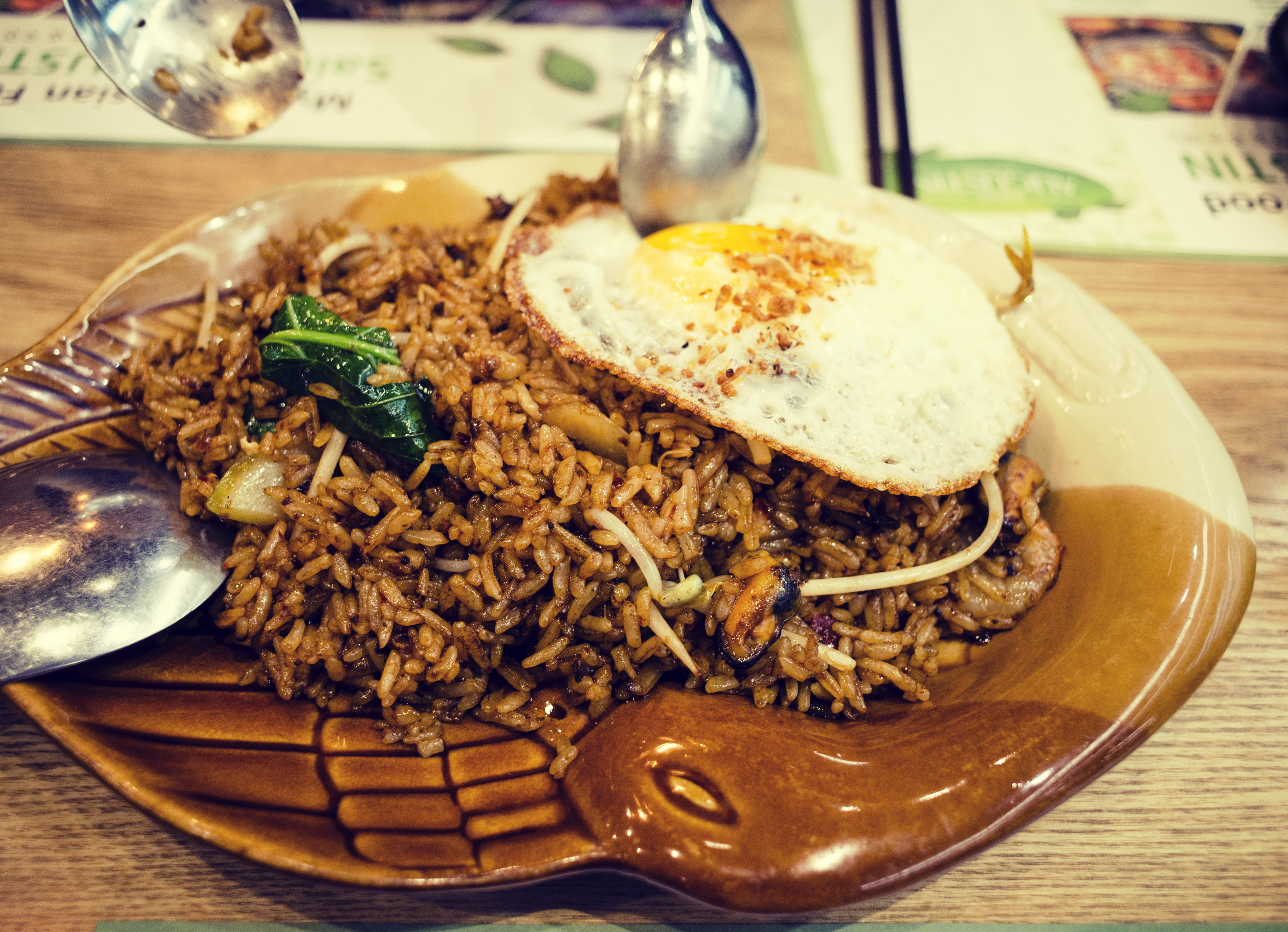 Pad Thai in Thailand 🇹🇭
This deceptively simple stir-fried rice noodle dish is one of the most delicious street fares around. When it comes to worldwide foodie polls, Pad Thai always gets a special mention. But there's a science behind why it's so god damn tasty! It hits all five flavour profiles in the mouth; salty, sour, sweet, spicy and bitter. Until you've hit the streets of Bangkok, where it's cooked in a huge wok, you haven't had it properly.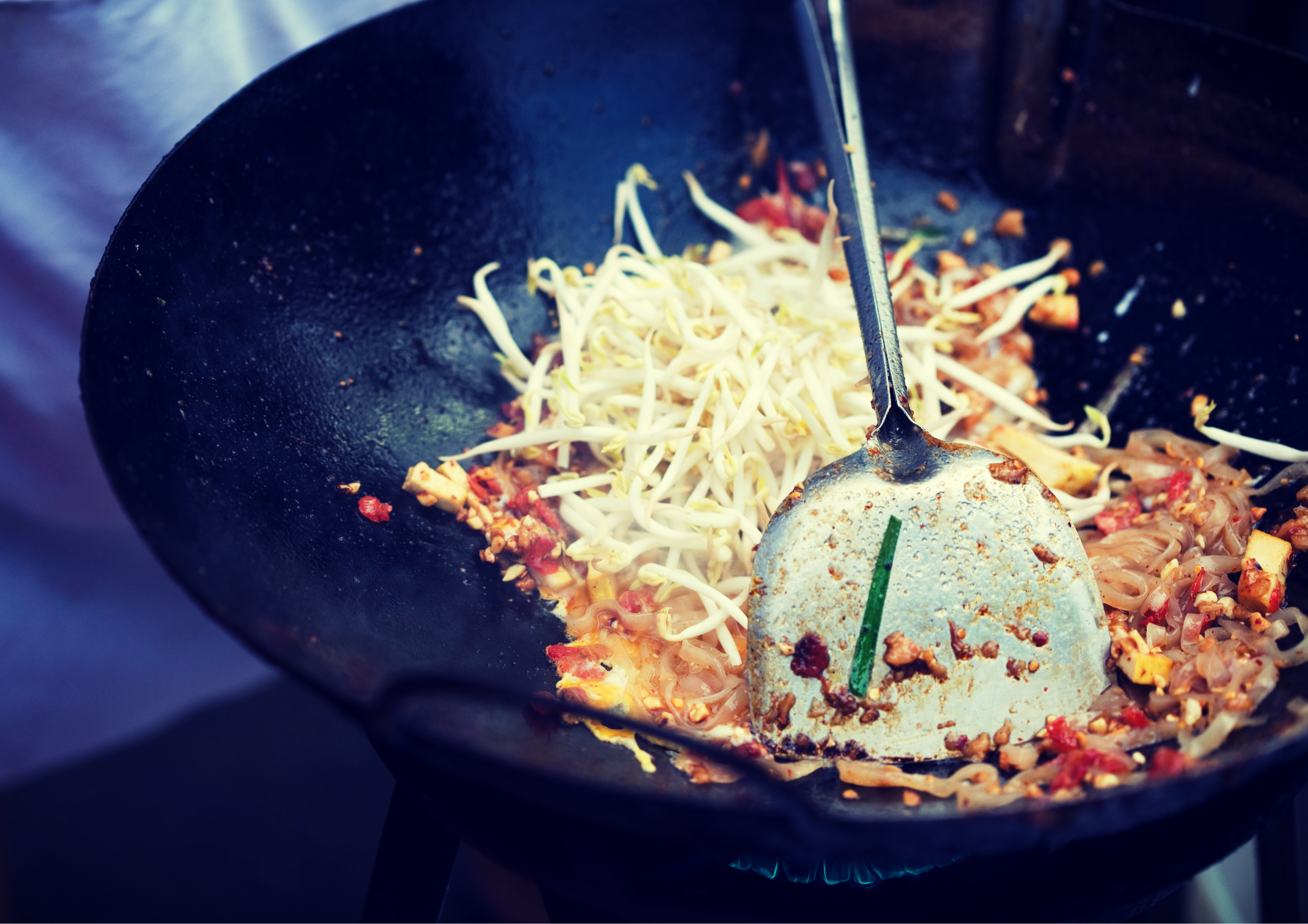 Pho in Vietnam 🇻🇳
Pronounced "fo", this complex flavour mix of noodles and broth is arguably Vietnam's most famous dish. While foreigners usually enjoy it for lunch or dinner, the Vietnamese eat it for breakfast! Set your alarm early one morning and grab a bowl first thing in the morning when the herbs are fresh and the noodles are supple. Pho-nomenal.
Dumplings in China 🇨🇳
Dumplings or 'jiaozi' originated 1,800 years ago in the Eastern Han Dynasty. So they've had some time to perfect these plump pouches of goodness! But these tantalising dough pockets are much more than just a tasty meal. Many believe that dining on dumplings during the Chinese New Year will bring good luck & wealth because they resemble the shape of an ingot. Time to sharpen up your chopstick skills and head to a dumpling house!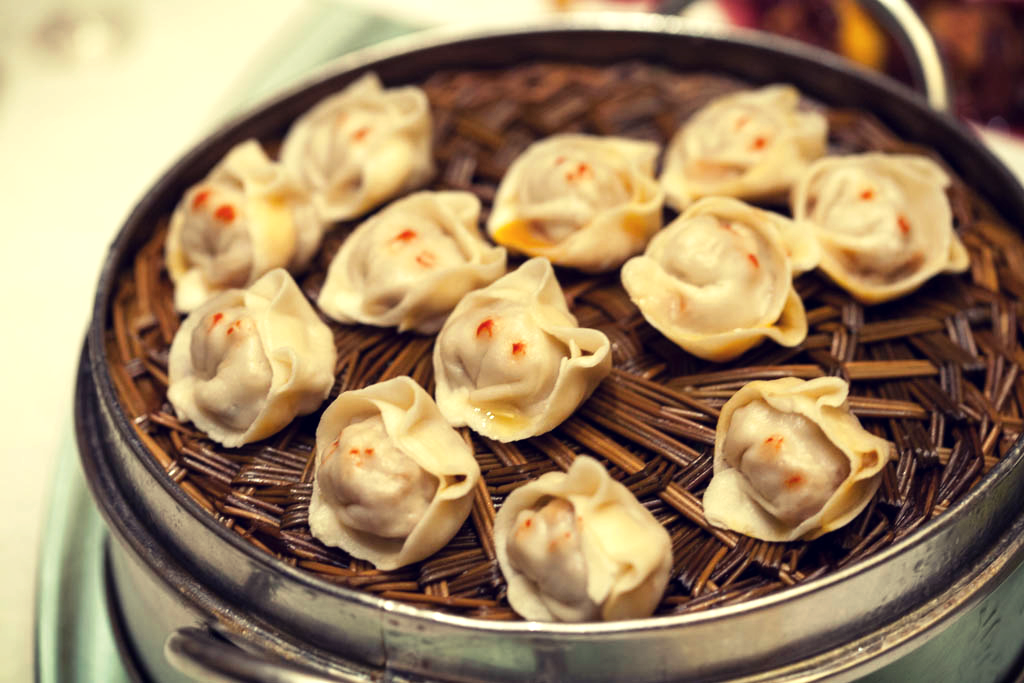 Sushi in Japan 🇯🇵
It's the freshest you will ever taste. Made like art, the sushi in Japan is beautiful. Watching a true sushi master at work is an epic experience. The 'itamae' (he who stands in front of the cutting board) trains between 7-10 years in dedicated sushi academies to master the skill. Dine in an authentic restaurant to try nigiri-zushi - raw maguro (tuna), toro (belly of tuna), hamachi (yellowtail), and ebi (shrimp) topped with wasabi.
Curry in India 🇮🇳
The land of spice and colour is anything but boring. With spices everywhere, you know what you came here to do and that is eat every curry you can set your sights on. This means hitting the streets to taste test as many dishes as possible. Served with a side of naan bread and you have yourself the perfect dish! Just be warned the spice level is usually kicked up a notch… or 12.
South America
Açaí in Brazil 🇧🇷
The buzz surrounding them is 100% deserved. These ancient superfood berries are jam-packed with antioxidants and powerful plant compounds. Not only are they praised for the vast array of health benefits, but they are totally delicious too (a tasty cross between blackberries & unsweetened chocolate). Fresh berries have a short shelf life and aren't available outside of the Amazon Region where they are grown. Nonetheless, in powder form they are perfect in smoothies and the famous Açaí bowl!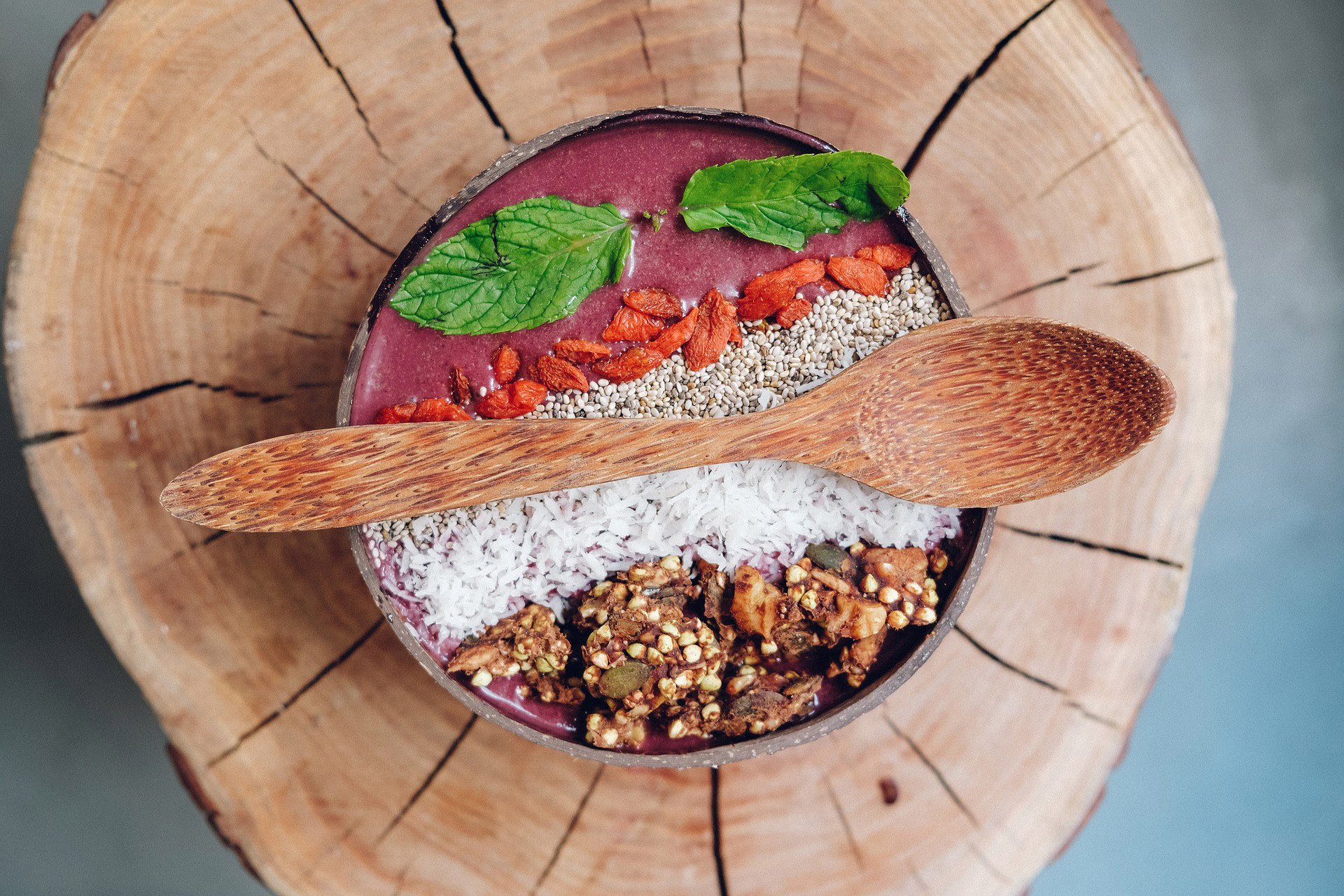 Ceviche in Peru 🇵🇪
With 2,500km of coastline to experiment with, Peruvians have perfected the art of ceviche. Essentially raw fish marinated in lime juice, spiced up with chilli and the famous local aji limo (peppers). Peruvians added a simple twist of garlic, corn and seaweed to make it truly special. Ceviche is popular along all coastal regions, so get to a beach, any beach and give it a go!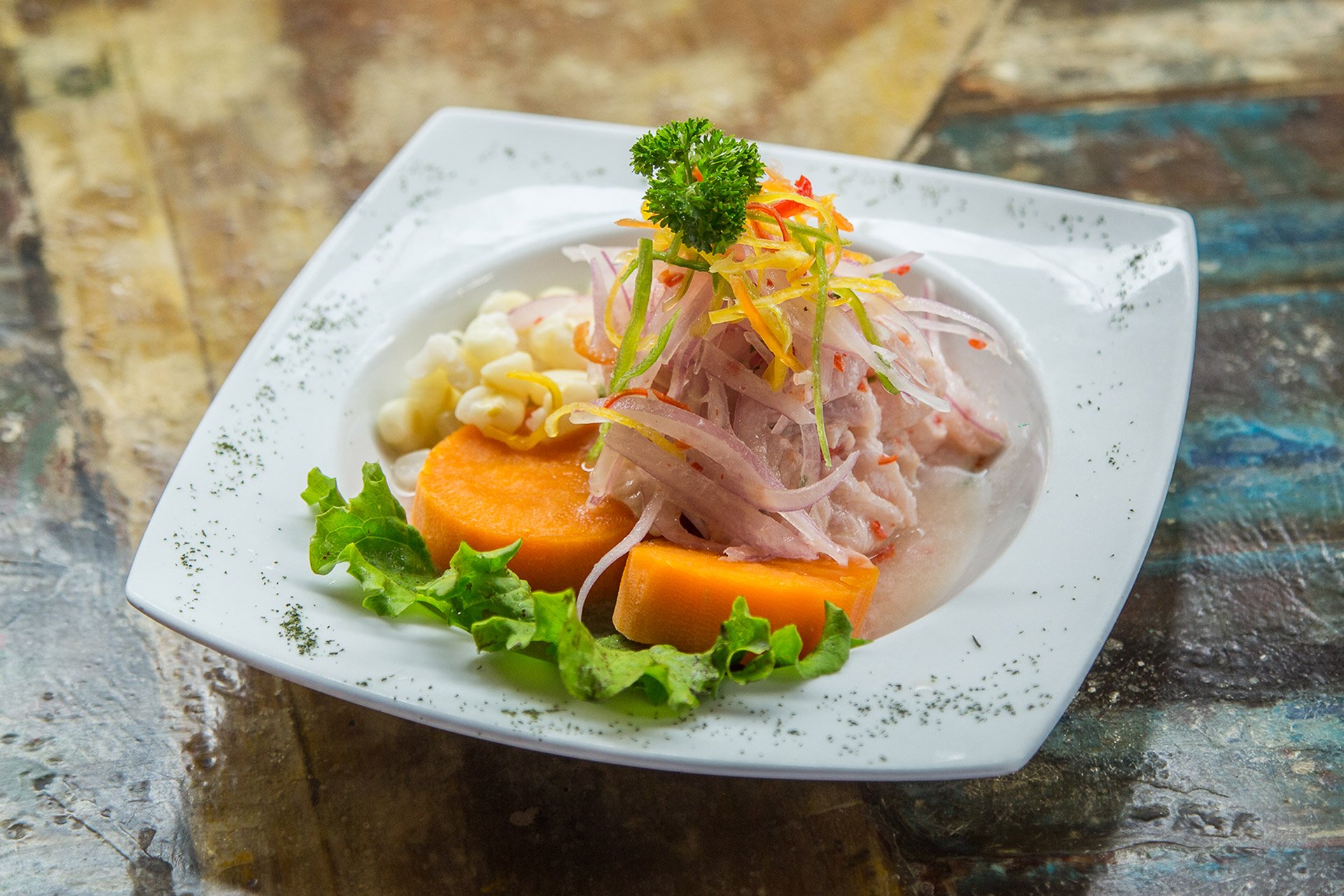 Europe
Stroopwafel in Holland 🇳🇱
This waffle/cookie hybrid is essentially two thin layers of baked dough and an extremely popular Dutch treat which dates as far back as the 7th century. Once it's hot and crispy to perfection, the thin waffle is cut in half and sweet, sticky caramel syrup is spread in the middle to hold it together. You can find them freshly made at your local market, often sold in big bags of offcuts called 'snippers'.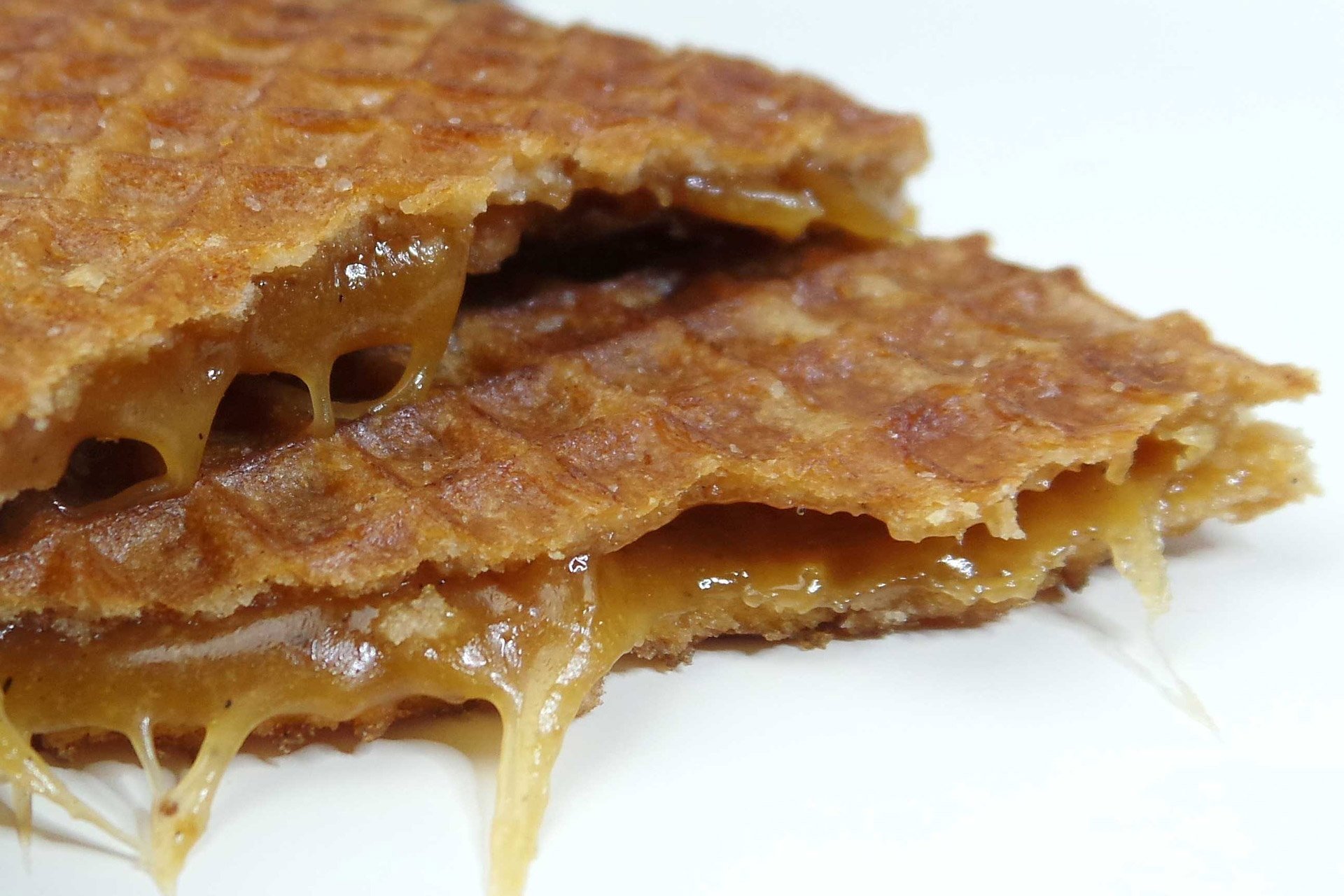 Guinness Stew in Ireland 🇮🇪
Trying Irish Stew with a Guinness twist is a must! Admittedly, it's not for everyone and this silky, bitter and sweet taste combo is best sampled at the Guinness Storehouse. Having had a couple of hundred years to perfect the recipe, even the spices have been selected for their uncanny pairing with the beverage. You can also learn how to pour the perfect pint in the Guinness Academy afterwards!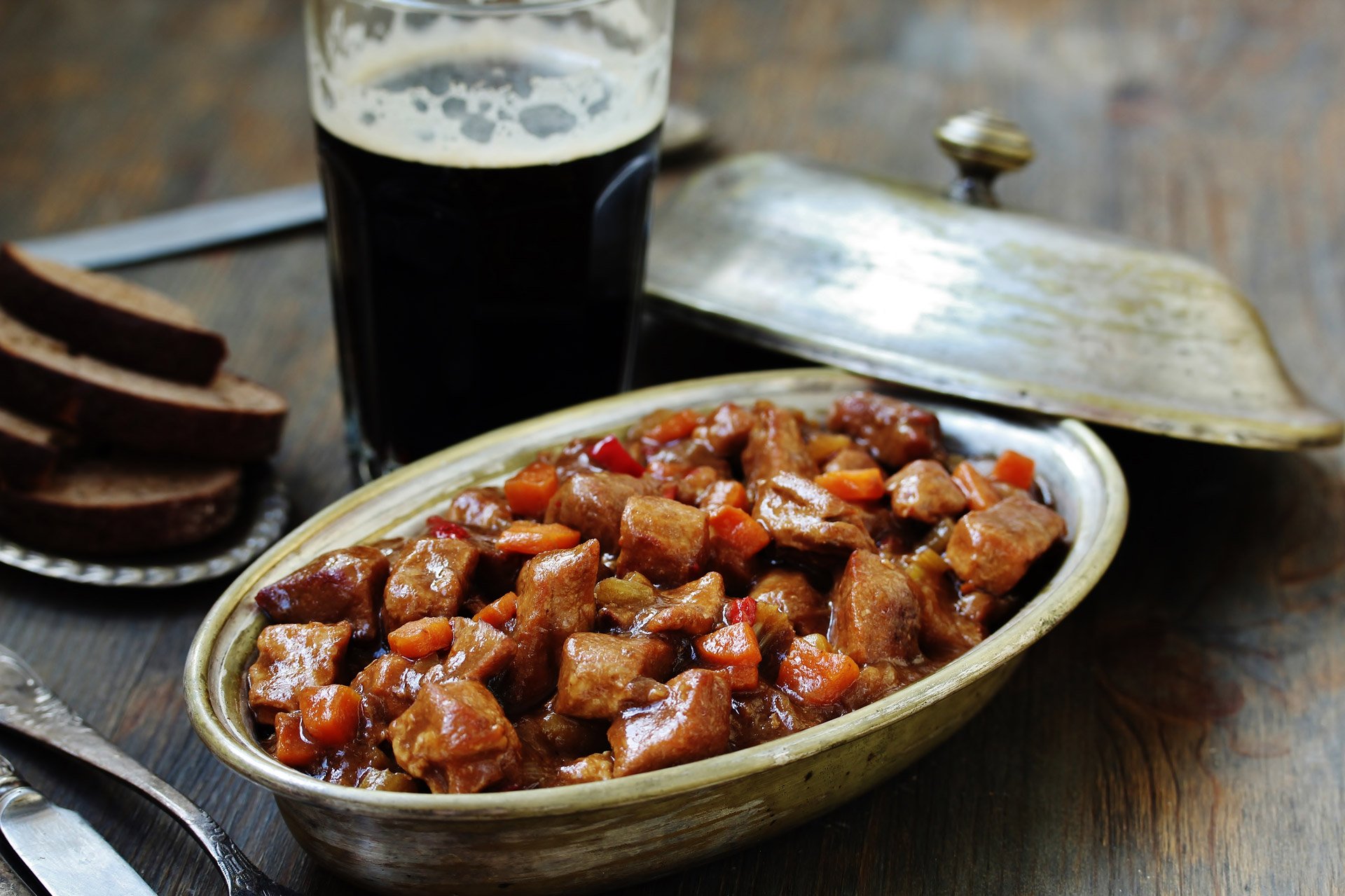 Tzatziki in Greece 🇬🇷
Originally invented as a way to use up any excess yogurt in production, Tzatziki is a deliciously simple staple of greek yogurt mixed with cucumbers, garlic, salt and olive oil. Traditionally served in a bowl and paired with… everything. Put it on your pita, your greek salad, Fasolakia or eat it as a dip. τέλειος!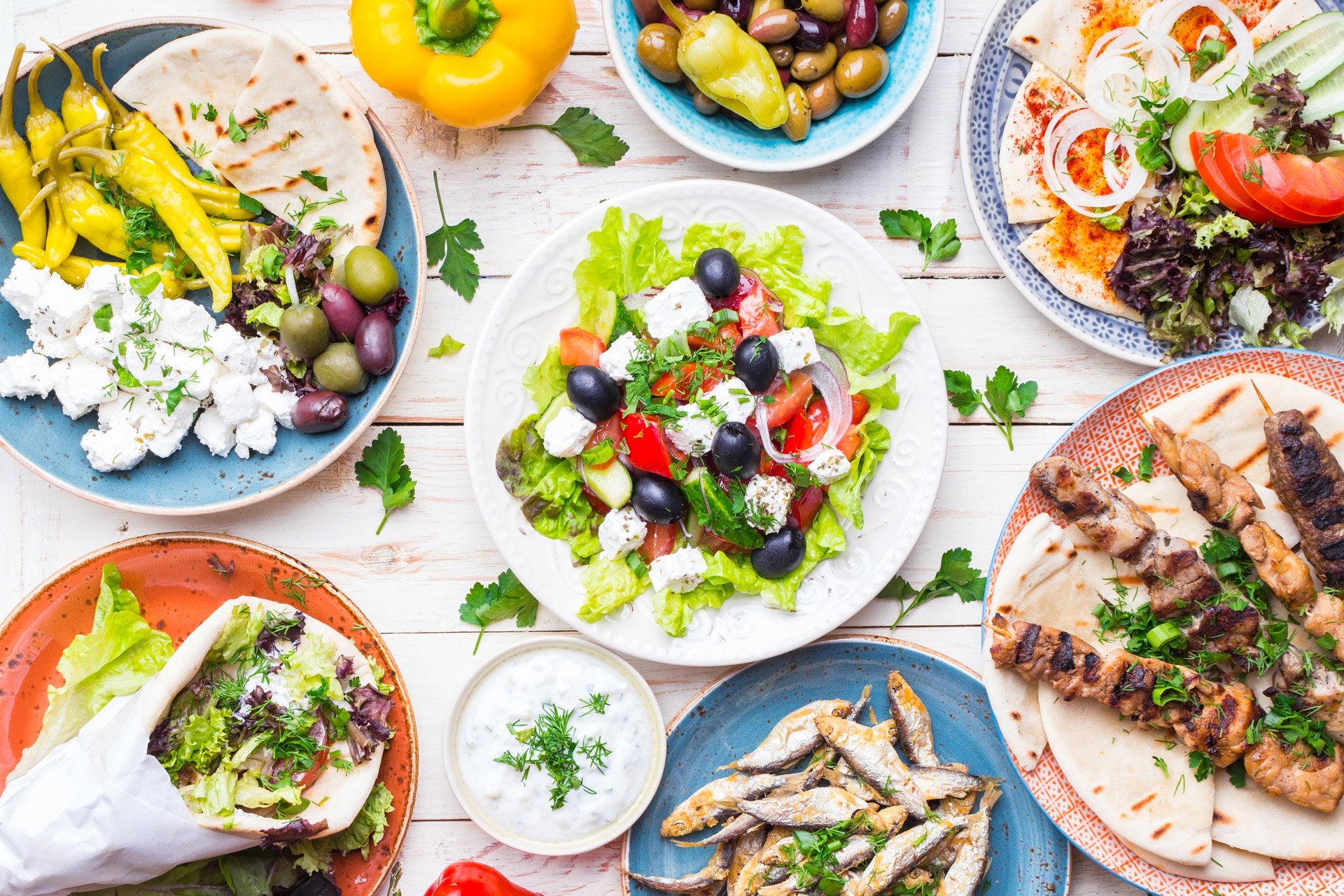 Apple Strudel in Austria 🇦🇹
When you find yourself wandering through the streets of Vienna with no idea what to eat, remember this, Apfelstrudel is always a safe bet. Trust us, it's truly mind-blowing! More englishly known as Apple Strudel, it's a baked pastry with a sweet apple filling. Sugar levels are high on this one.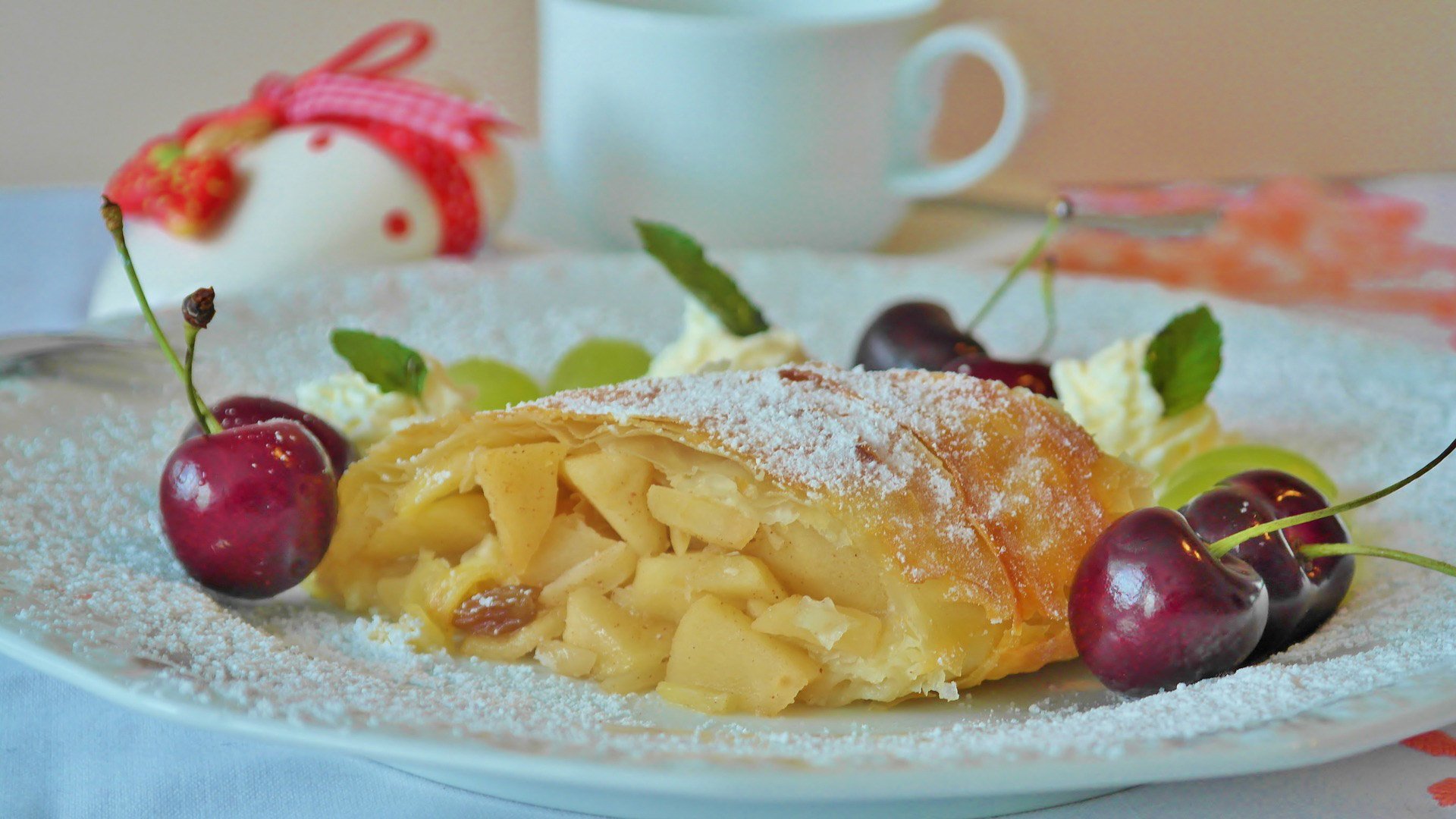 Waffles in Belgium 🇧🇪
They've been served on the streets of Brussels since the Middle Ages. The word 'waffle' was even borrowed from the from Frankish language meaning "honeycomb of bee". Formerly known as the Brussels waffle, it was changed to 'Belgium' when it went international - because most of the world didn't even know where Brussels was. The OG crispy on the outside, airy on the inside delight should be devoured the traditional way - with a little bit of whipped cream and strawberries on top.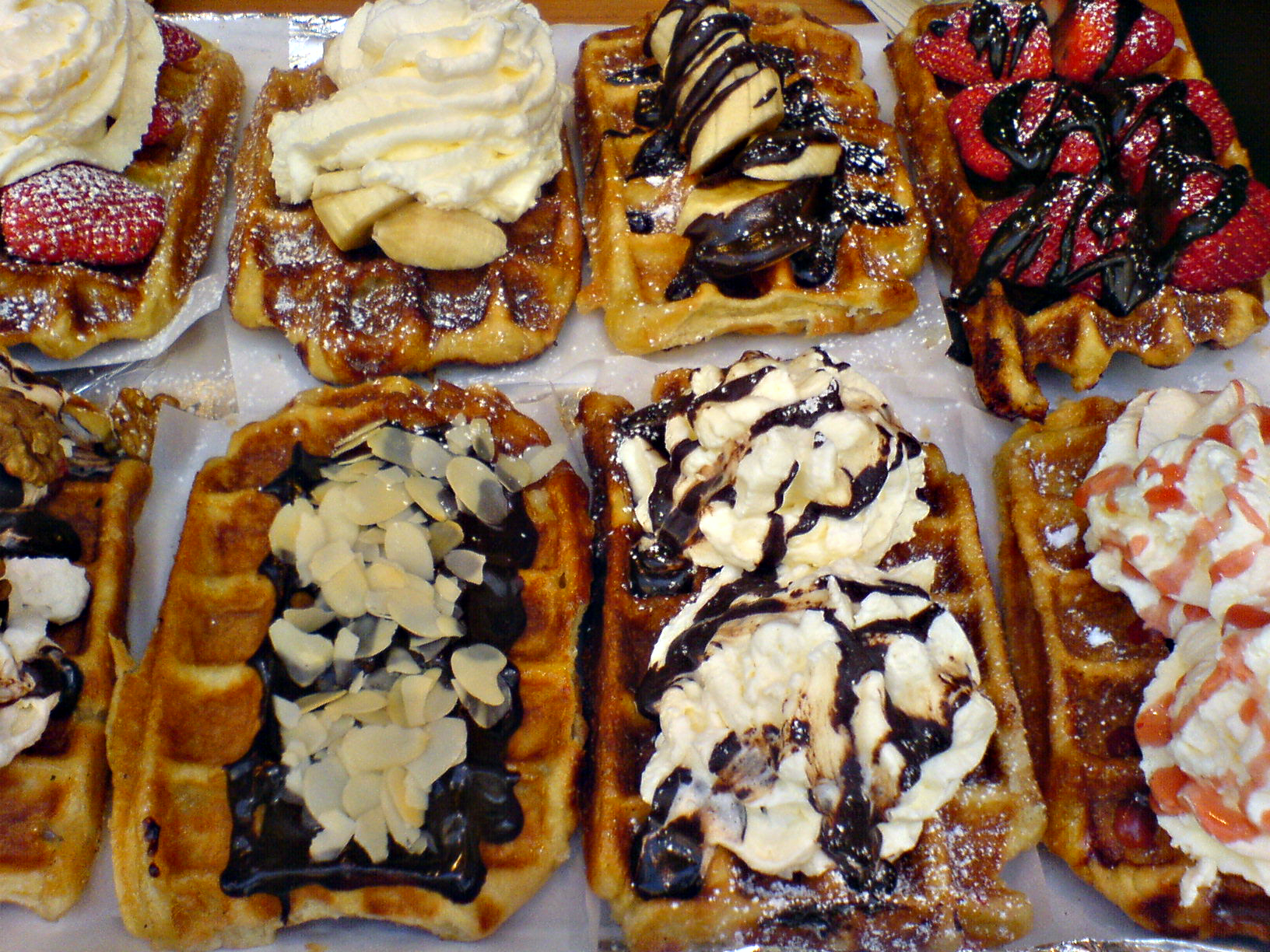 Paella in Spain 🇪🇸
It originated in Valencia in the 18th century, where it was traditionally eaten straight from the pan ('Paila') it was cooked in, which is supposedly where the name comes from. It was made over a hot fire with whatever else was on hand around the rice fields; tomatoes, onion, beans, maybe some snails and some vivid spices for flavour. Being on the coast, it's no surprise that seafood crept into the recipes over time and now over 200 variations have been added to keep things interesting!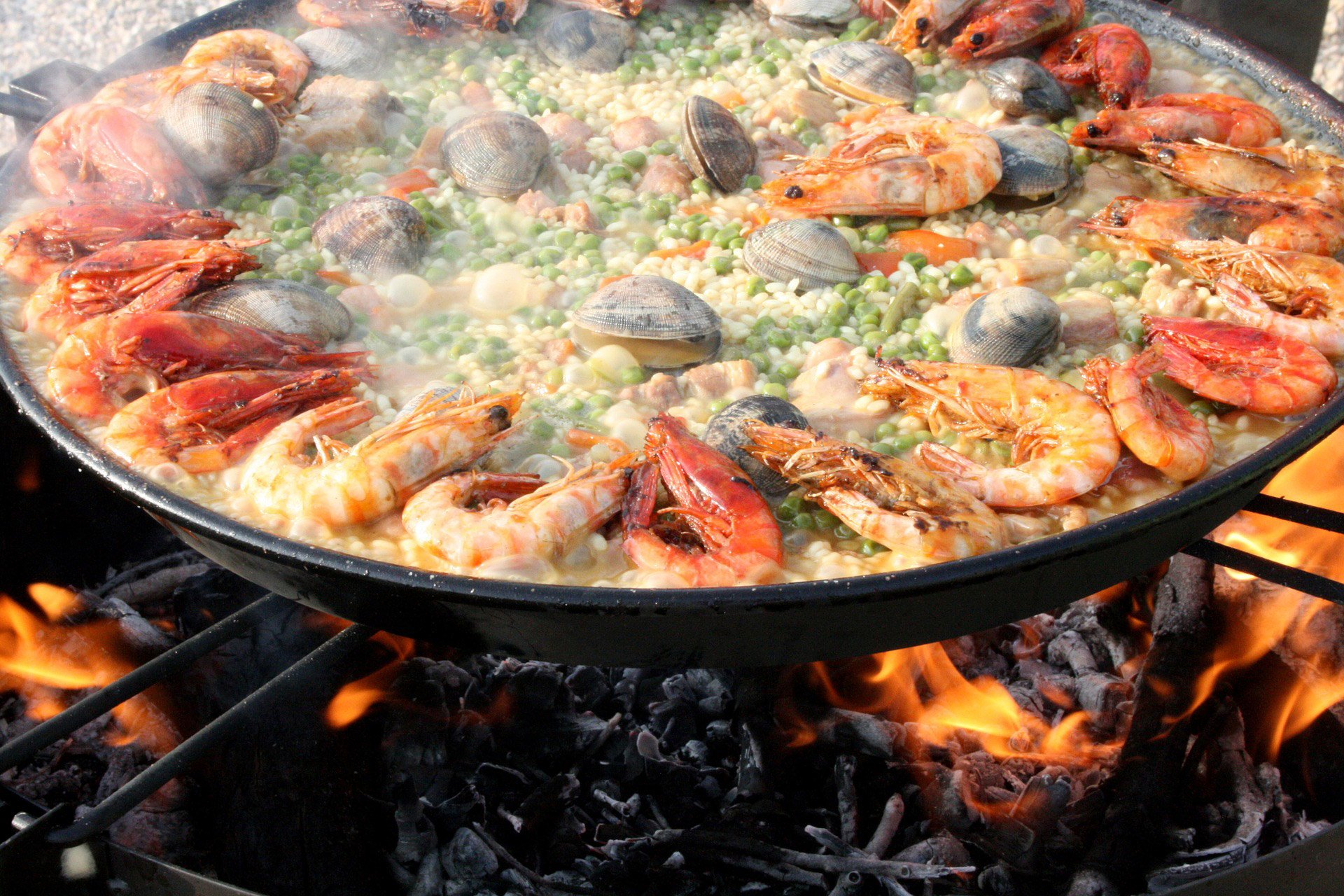 All of the carbs in Italy 🇮🇹
There is too much to choose from so throw the diet out and make way for a pizza entree, gnocchi for main, followed by gelato and repeat.
The best part about being an adult… you get to make the executive decision to have gelato for breakfast if you want. What better way to enjoy Italy than strolling down the streets while holding an enormous gelato in hand? La dolce vita.
Naples is the centre of the pizza universe! It's where the first known pizza shop opened in the late 1800's and is still going to this day. Legend has it that when King Umberto and Queen Margherita of Italy visited town, local baker Raffaele Esposito created the "Pizza Margherita" - garnished with tomatoes, mozzarella and basil, to represent the colours of the Italian flag.
Nothing says Italian food like a giant bowl of Spaghetti Bolognese - unless you're Italian. There's no such thing as your beloved spag bol in Bologna, where it originated. It's called 'ragù', which is a sauce made with white wine, hand-chopped meat and a small amount of tomato paste - served with flat ribbon pasta (because it holds the sauce better than spaghetti would).
Pastéis de Nata in Portugal 🇵🇹
One of the greatest pastries of all time - it's crispy, flaky on the bottom, has a sweet creamy custard centre and all blistered on top dusted with cinnamon. They have historical roots leading back to 1837 and there is even an old Portuguese proverb that goes "A bride who eats a pastry will never take off her ring", which is why newlyweds frequent the Belém area to indulge on a tart.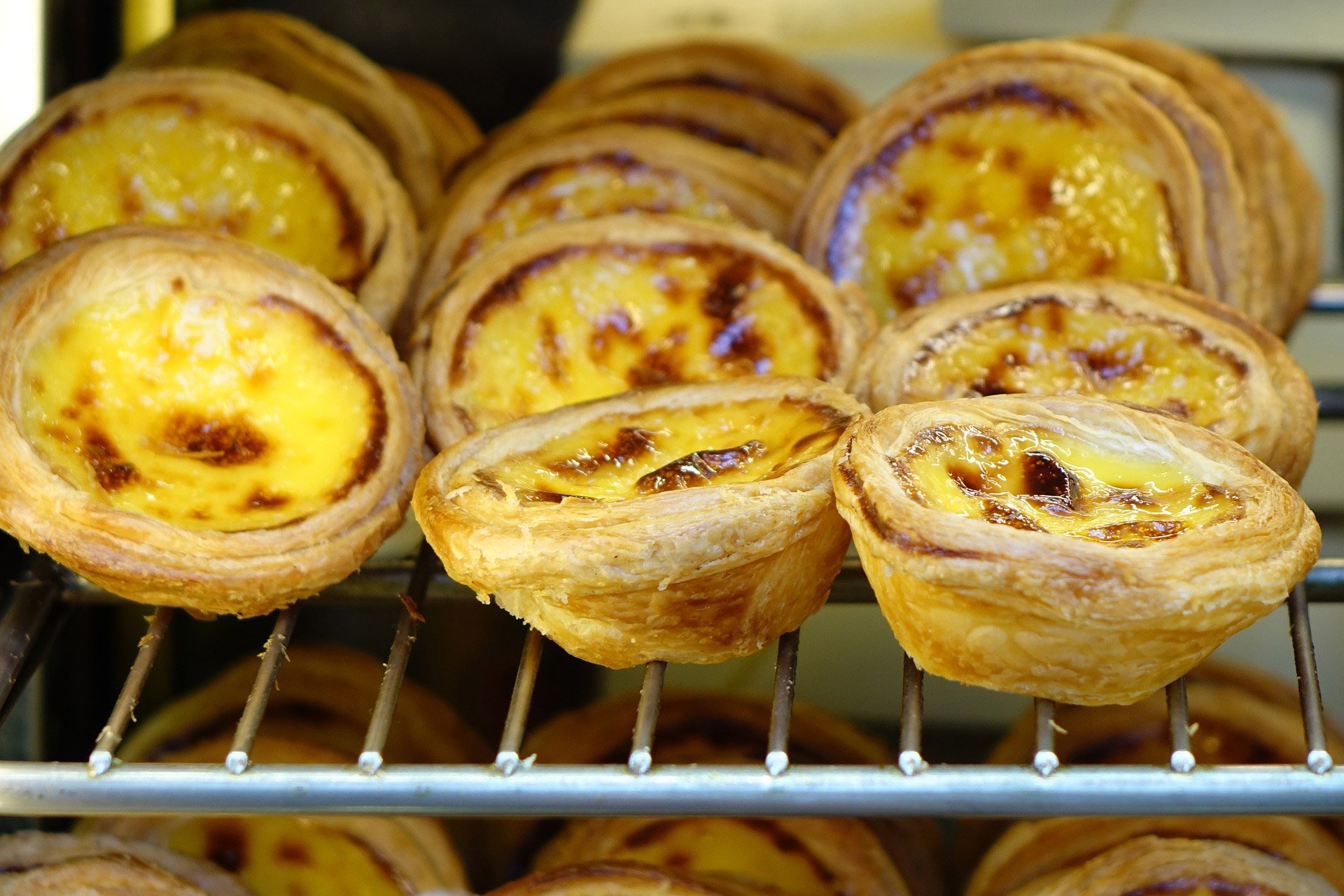 All the pastries in France 🇫🇷
Just like Italy, you want to try everything, especially when walking into a French Patisserie. Our Favourites are:
Crêpes, also known as super-thin pancakes served in a range of sweet and savoury forms. They are a French staple, sold in restaurants and street vendors all over the country.
Oui, Macarons may be overdone, but these 150-year-old treats made with meringue, almond flour and buttercream filling must be eaten in Paris where they were first introduced to the world as 'Macaron Parisien'.
Croissants and pains au chocolat are a relatively modern and extremely popular invention (supposedly, Marie Antoinette was the first to introduce the croissant to France). Normally made at the same time with the same puff pastry dough - just cut, filled and rolled differently. Plus pains au chocolat has a delicious chocolate ganache centre!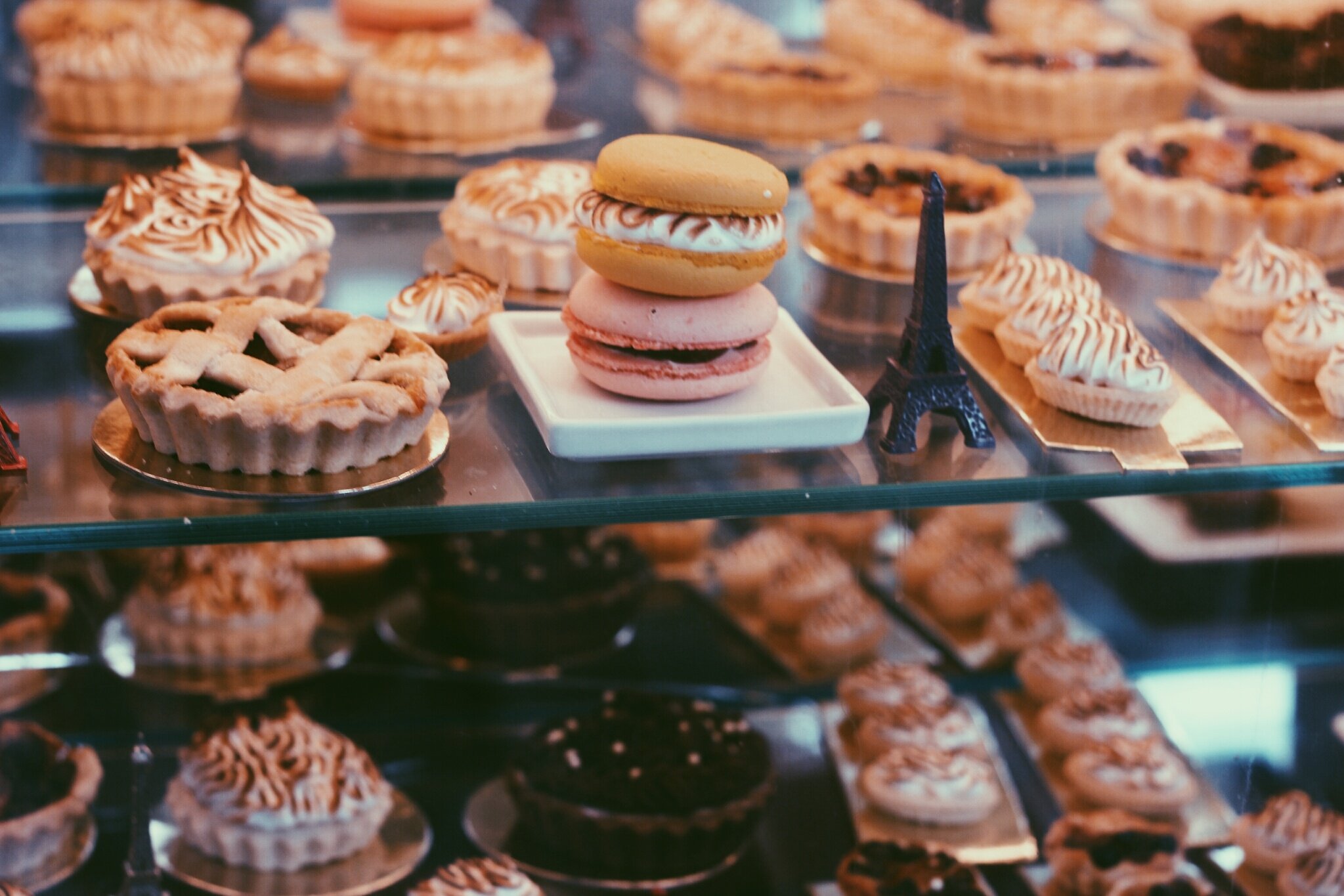 Fish and Chips in England 🇬🇧󠁧󠁢󠁥󠁮󠁧󠁿󠁧󠁢󠁥󠁮󠁧󠁿󠁧󠁢󠁥󠁮󠁧󠁿󠁧󠁢󠁥󠁮󠁧󠁿
One of England's most recognisable meals. Fried battered fish was first brought to Britain in the 16th century from Spain and Portugal and the potato, originally came from South America before Europe adopted it (both France and Belguim claim they invented chips). But back in 1860, one clever Brit by the name of Joseph Malin decided to combine the two into a delicious combination and sell them in the first ever Fish & Chip shop. And the national dish was born!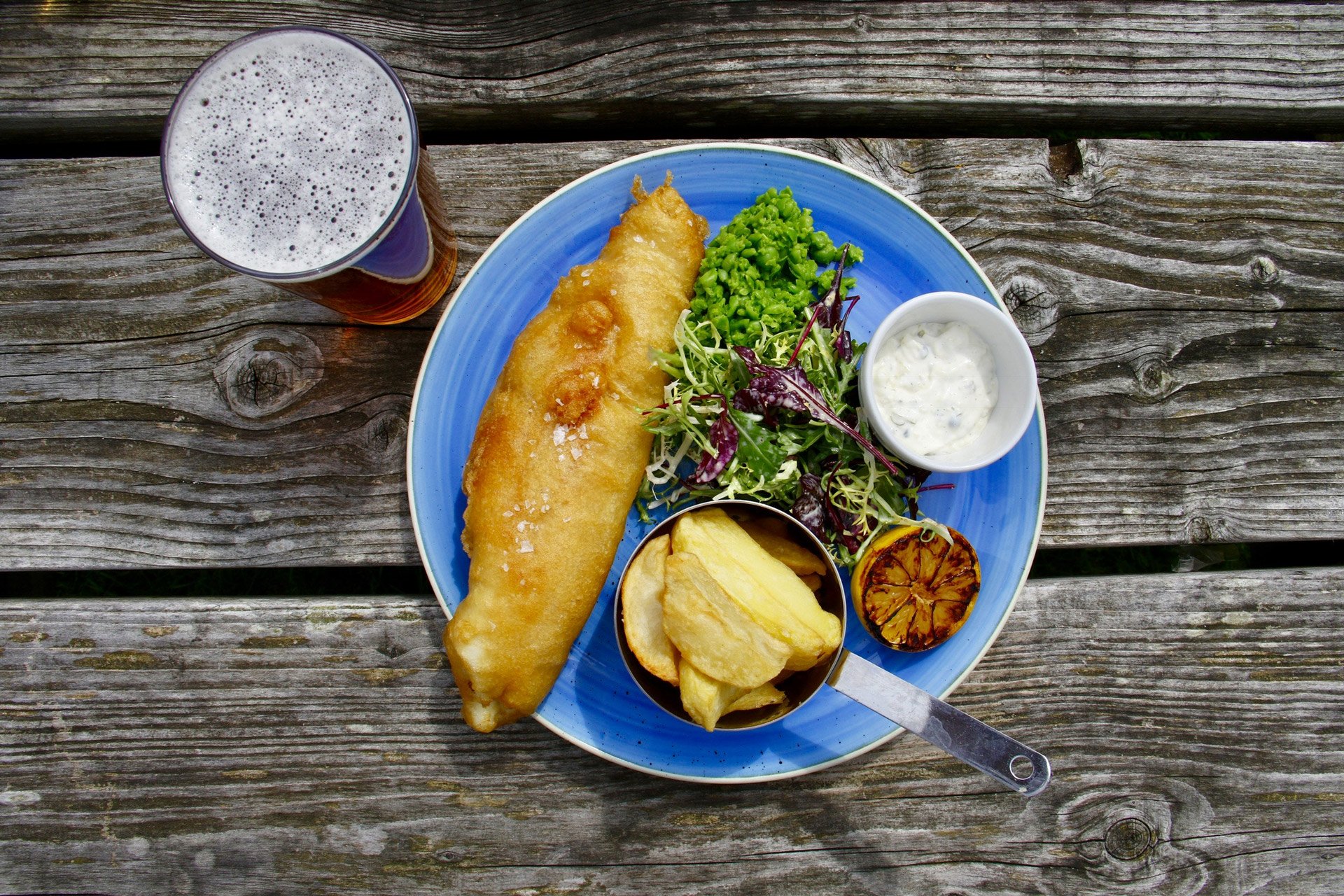 That should get you started but there are thousands more dishes to tickle your taste buds all around the world! Get the chance to put two favourites together and eat your way around the globe with a simple click below.