Global Catch Up: The Ultimate African Volunteer Adventure
Although beautiful, there's more to Africa than an orange sunset and a safari. At Global, we're all about seeing the world in a meaningful way. So, the aim of the game on our African Wildlife & Conservation Volunteer trip is to offer our volunteers the opportunity of an absolute lifetime. And let's face it, spending your days amongst all the famous faces in the animal kingdom ticks all the boxes for one hell of a life-changing experience.
In a nutshell
If you've always wanted to go on an African Safari, you're about to be seriously impressed. This trip is located on the legendary Sidbury Plains - an untouched wilderness boasting a past as rich as the present abundance of wildlife. It's an opportunity you can't put a price tag on!
What you probably didn't know is that the reserve spans an incredible 6,000 hectares. If you're having trouble visualizing it, that's about 60 football stadiums OR one-third the size of Washington, D.C. So yeah, pretty big...
You'll never be far from your Big 5 besties! During the week, volunteers spend their days working closely with rangers to learn the what's-what of managing a reserve and give their all to conservation. All this while the famous animal faces of Africa causally cruise past, going about their day only metres away from you - magical.
Africa is packed full of adventures, from safaris and beaches, to forests and lagoons. The reserve sits a mere 85 km out of Port Elizabeth, so you'll have the diversity of the Eastern Cape at your fingertips to explore! On weekends, volunteers head off on excursions to experience the very best of Africa.
But since we last stopped in, what have they been up to over on the Eastern Cape?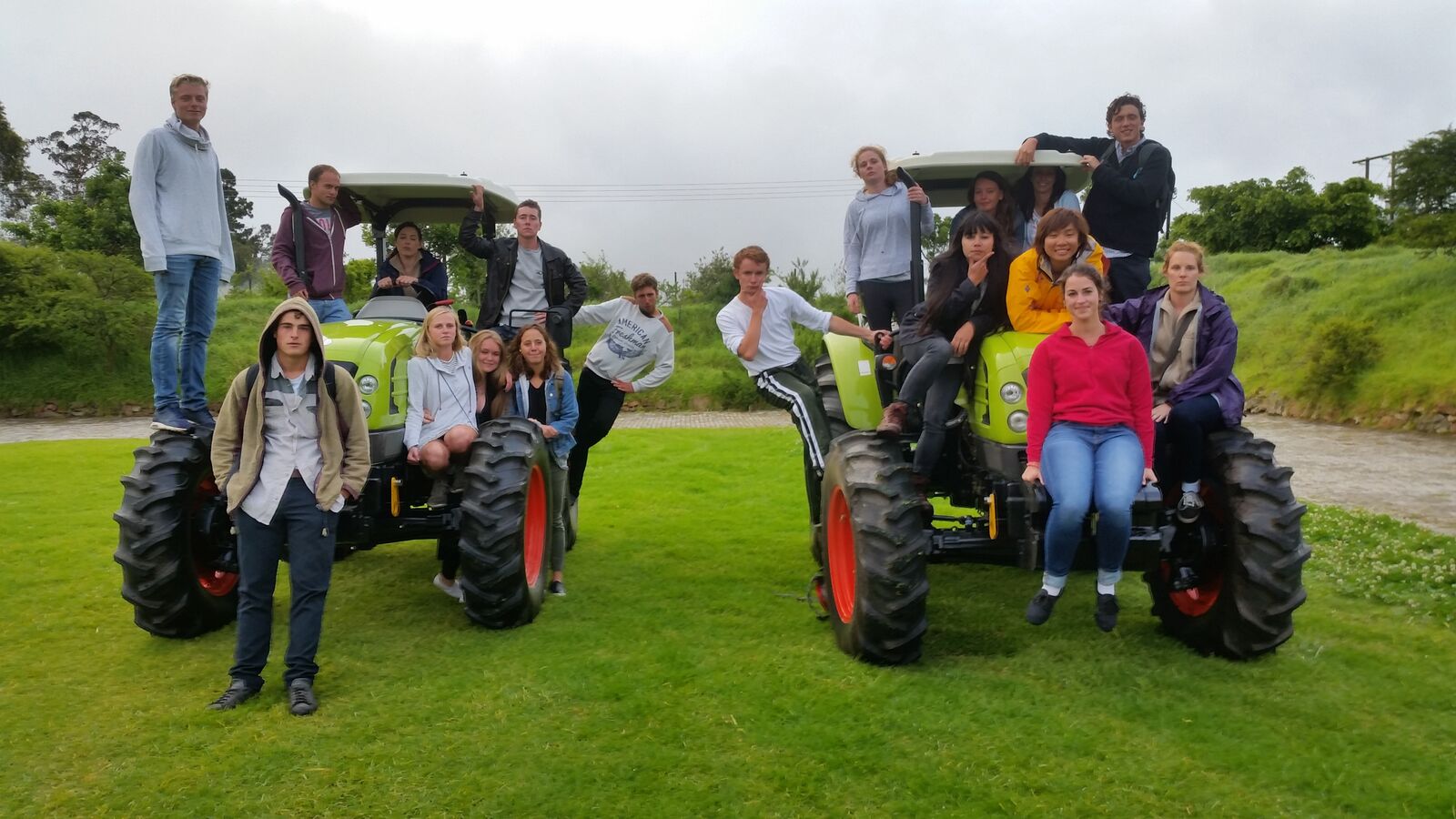 With over 200 volunteers heading here each year, it's safe to say they're making some serious change to the conservation game in South Africa!
Accommodation Upgrades 
We need to talk about the elephant in the room (metaphorical… but, we are talking about Africa after all). It's volunteer accommodation. Finding out what your accommodation for the next few days, weeks and months will be can be one of the most exciting, or 'interesting', factors of your volunteering journey. Depending on where you're headed, it can be pretty hit or miss… And by miss, we mean an authentic, not-like-western-world experience to add to that book of life!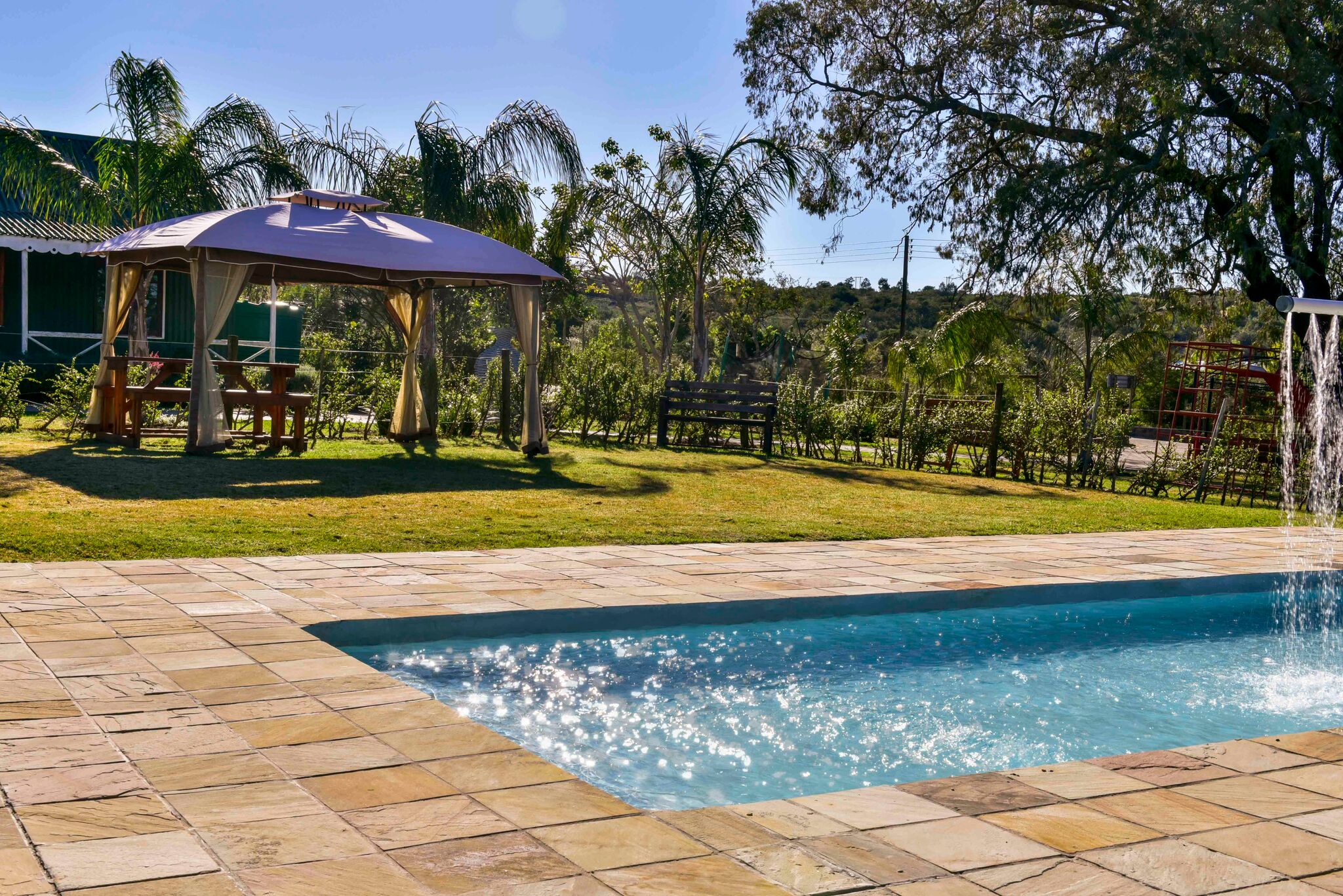 Stress less though. Not only do our volunteers work on the reserve, they get to eat, sleep, live, repeat out here too. Thanks to an influx of donations, the reserve has finally been able to make some much needed upgrades to all their facilities. They are one of a handful of luxury accommodation providers in the area - and the only one of its kind located on a reserve. No cabin fever to be had here, folks!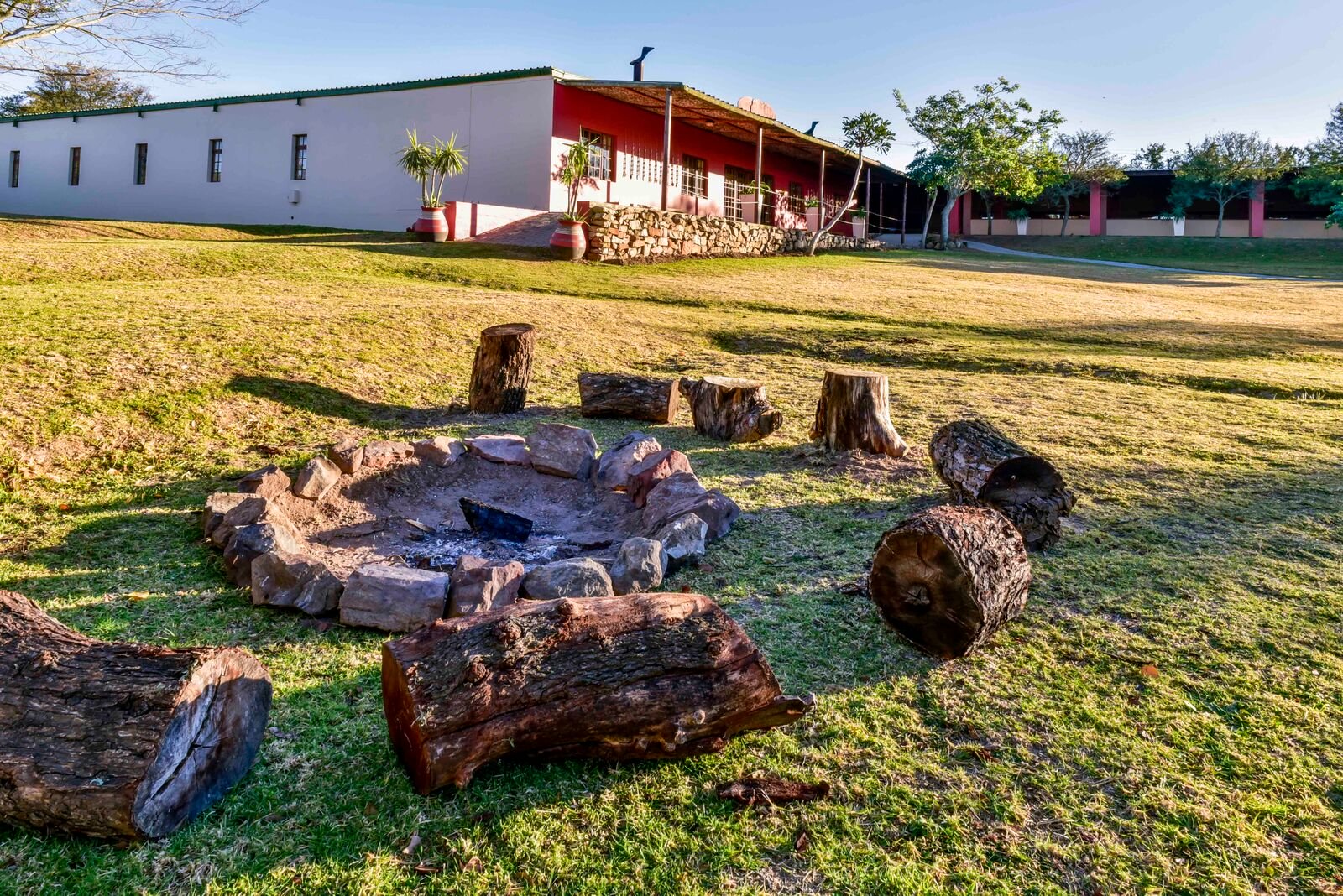 It's the perfect place to relax and recharge with a stocked up library, tennis court, pool, cricket pitch and there's even an outdoor firepit to sit at and stargaze away under a blanket of stars.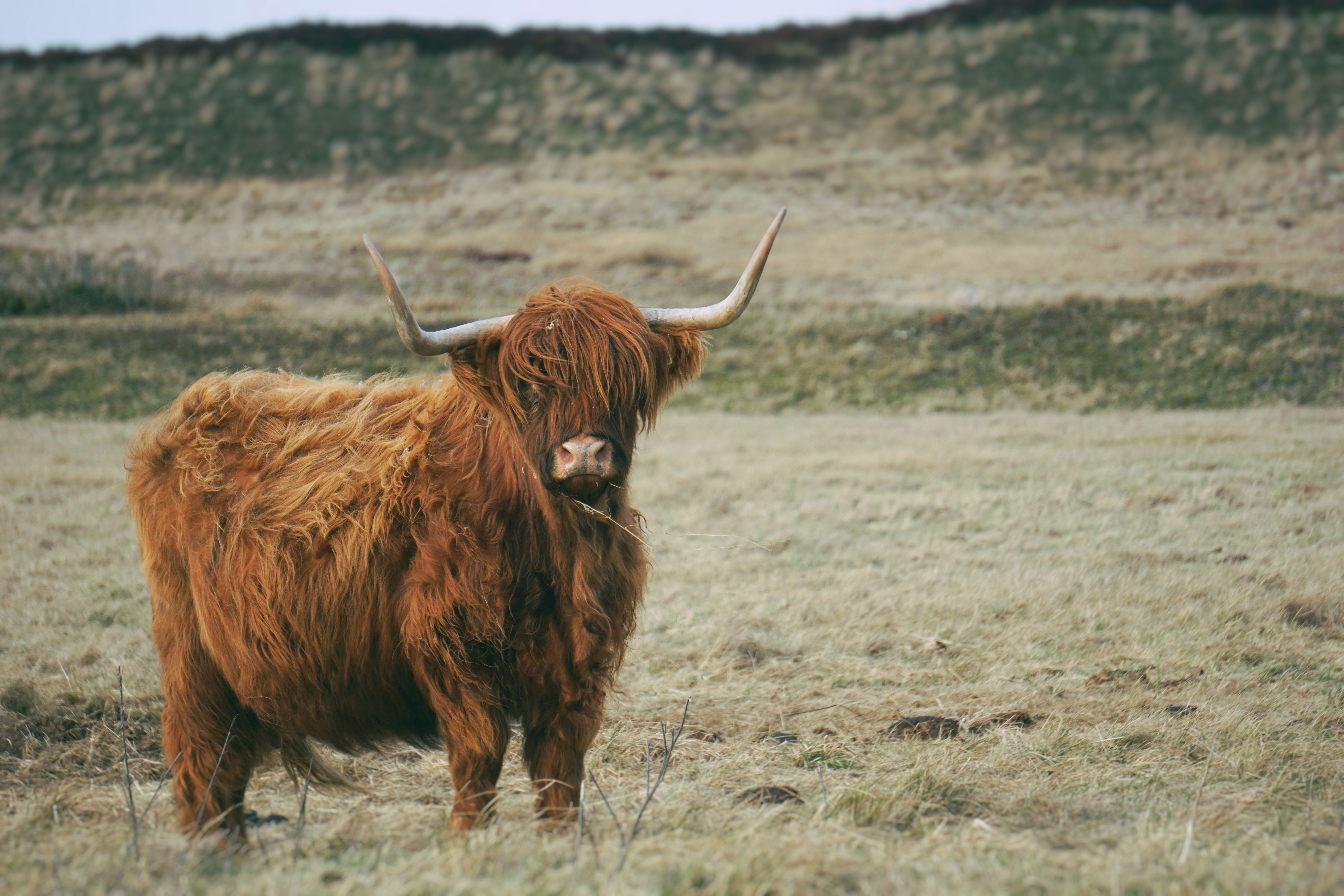 Ridin' solo: males that are not part of the herd can form 'bachelor herds' or go it solo living a life of solitude.

Buffalo Conservation
Although the population of African Buffalo has stayed in the conservation 'safe zone' in recent years, the reserve isn't taking any risks! They've just launched a new Buffalo research scholarship to support the recent population increase. Sponsored by the Jeeva Foundation, this new project will aim to advance knowledge for disease management and will seek to promote further wildlife conservation. By expanding research, they can also reduce the spread of infectious nasties and support safe and sustainable cattle and dairy farming throughout South Africa. We can't wait to see the results!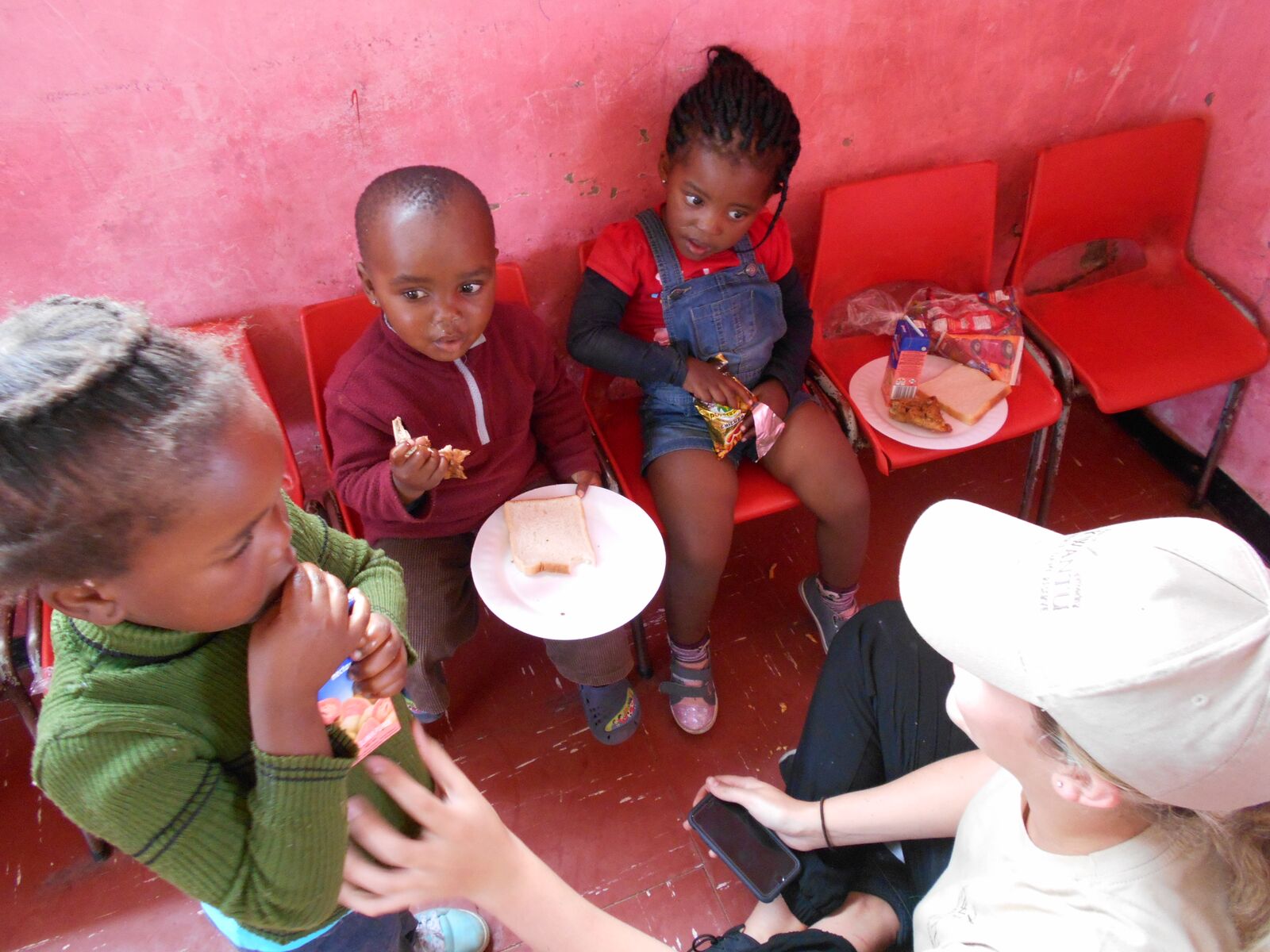 Volunteers of the past spending time with the local children on a day trip to the school.
Community Connection
This whole experience is about giving back in all shapes and sizes. So, why not include the local kiddies too? Part of this epic experience is popping into local schools to lend a helping hand once a week. Volunteers have been heading here since 2008 to roll up their sleeves as part of a weekly feeding program and providing cooked meals for the youngsters. Again, making this project super special - they are the ONLY game reserve involved in this kind of community outreach in the area, and they show no signs of slowing down.
Fancy hearing the roar of lions at night and the monkeys scampering across your rooftop? Check it out for yourself by clicking that little red button below…